Horse barns are home to some of the things you hold most dear. Between your beloved pets, trusty riding gear, and walls of ribbons, your horse barn is likely your favorite place to pass the time.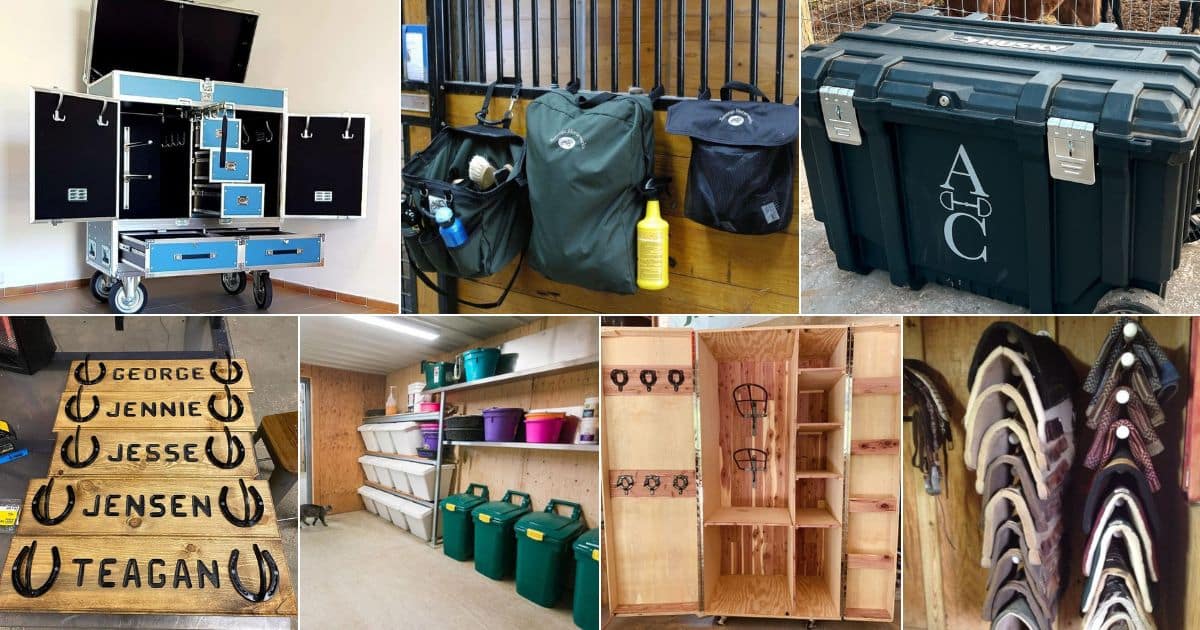 Unfortunately, horse barns can also become cluttered quickly. Equipment is large and unruly, and most are challenging to store. Luckily, a few easy tricks will make the horse barn safer for you and your horses to wander.
Continue reading to learn about 17 quick, easy organization tips for your horse barn.
Jump to:
1. Saddle Pad Rack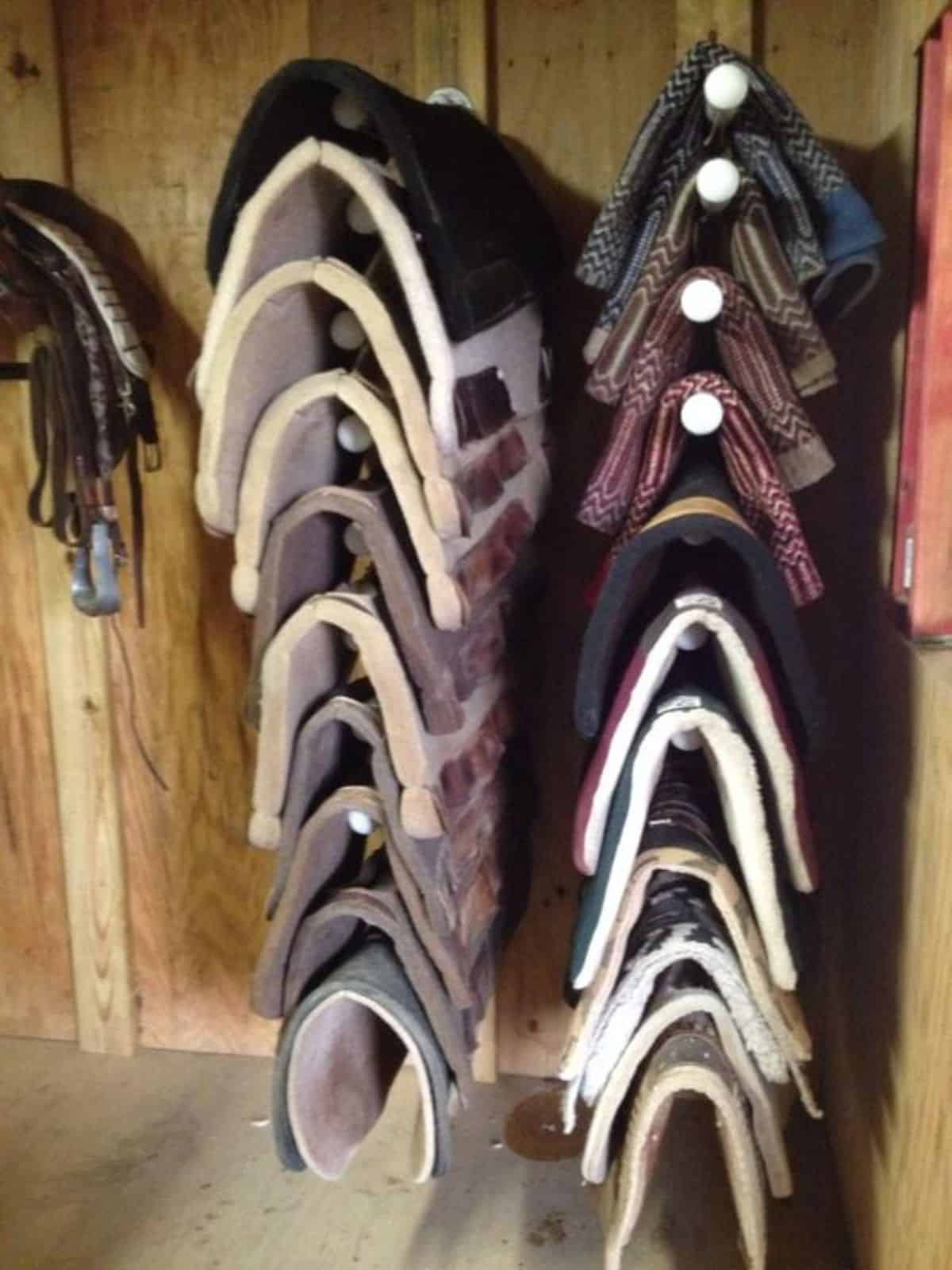 PVC saddle pad racks allow you to store multiple pads off the floor. A swivel rack makes blankets easy to access and keeps them out of the way. Each PVC pipe will move independently, making it easy to grab a pad in a rush without knocking down the others.
You will need several supplies, including PVC pipes, caps, splitters, pipe clamps, screws, an electric screwdriver, and more. However, it will be well worth the money and space you save after installing this pad rack.
2. Collapsible Saddle Racks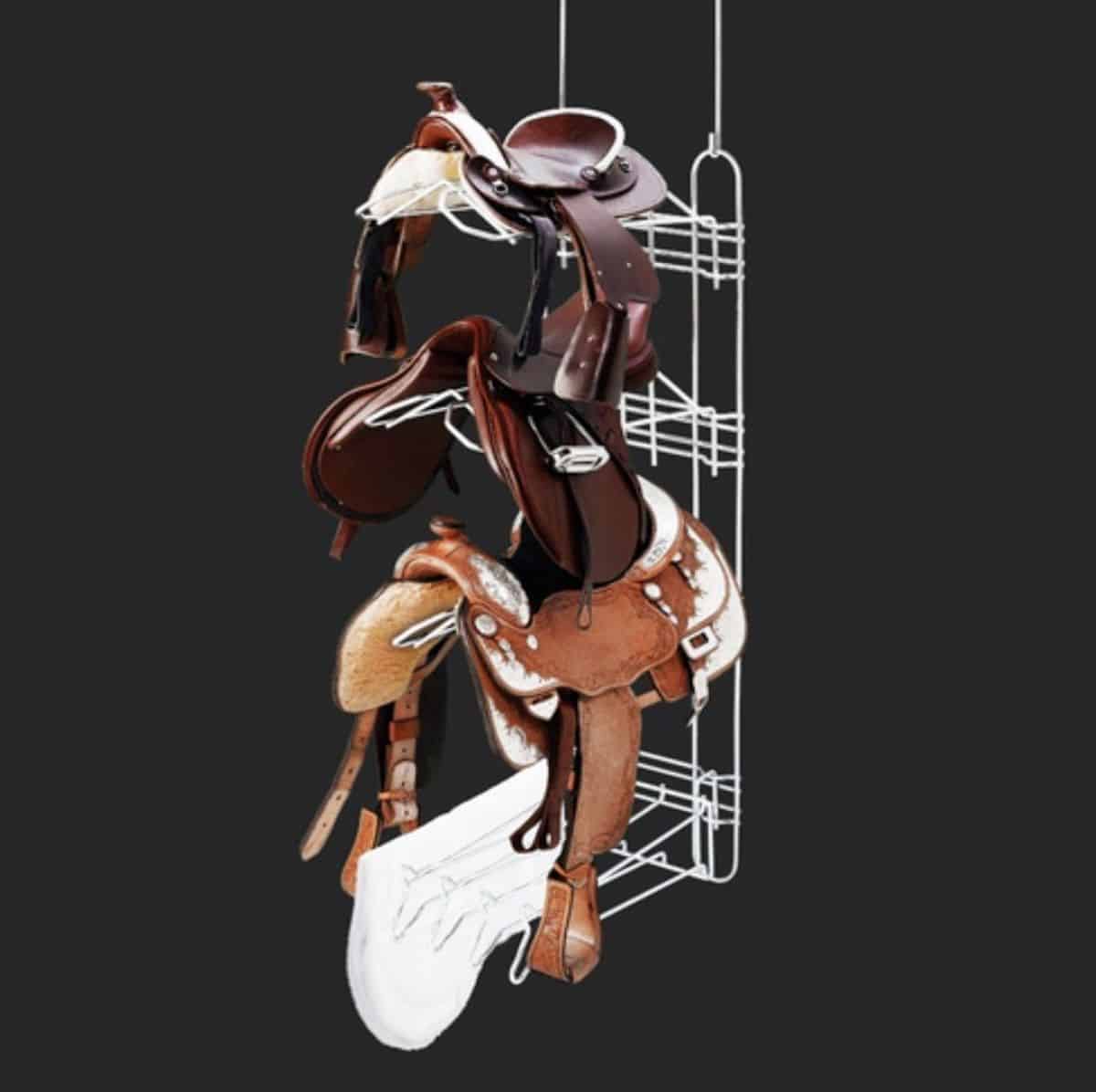 Saddle racks have many benefits, such as easy access and keeping your saddles dry and detangled.
Fold-down racks provide the added benefit of being space-savers. Push it down when it is not in use to declutter the aisles and walls of your barn.
3. Trash Cans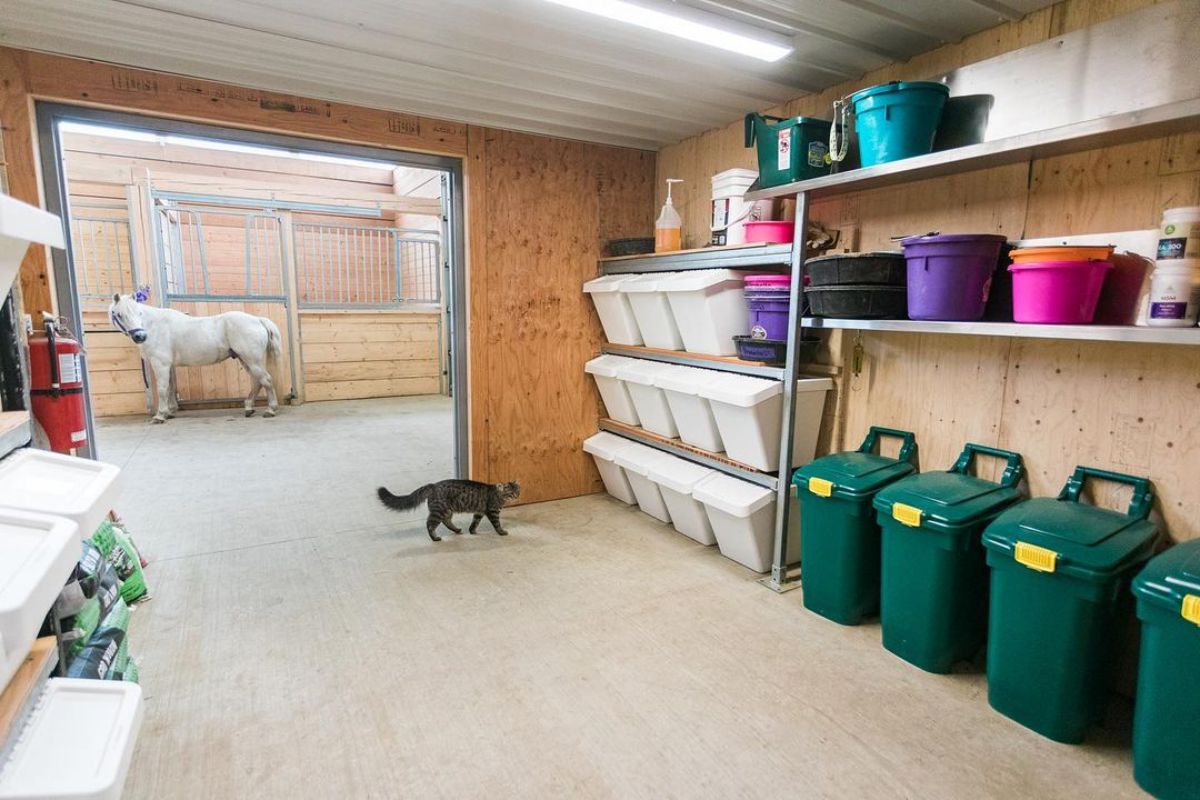 Not all horse barn storage ideas require significant time or money. You can repurpose old trash cans or buy new ones to store grains and feeds. When you use lids, these cans are airtight and keep out most rodents.
Plus, they take up less space than many wooden crates. Nonetheless, they can hold bags of food for your horses, and you will no longer have to designate an area for storing open feed bags.
4. Bathroom Organizers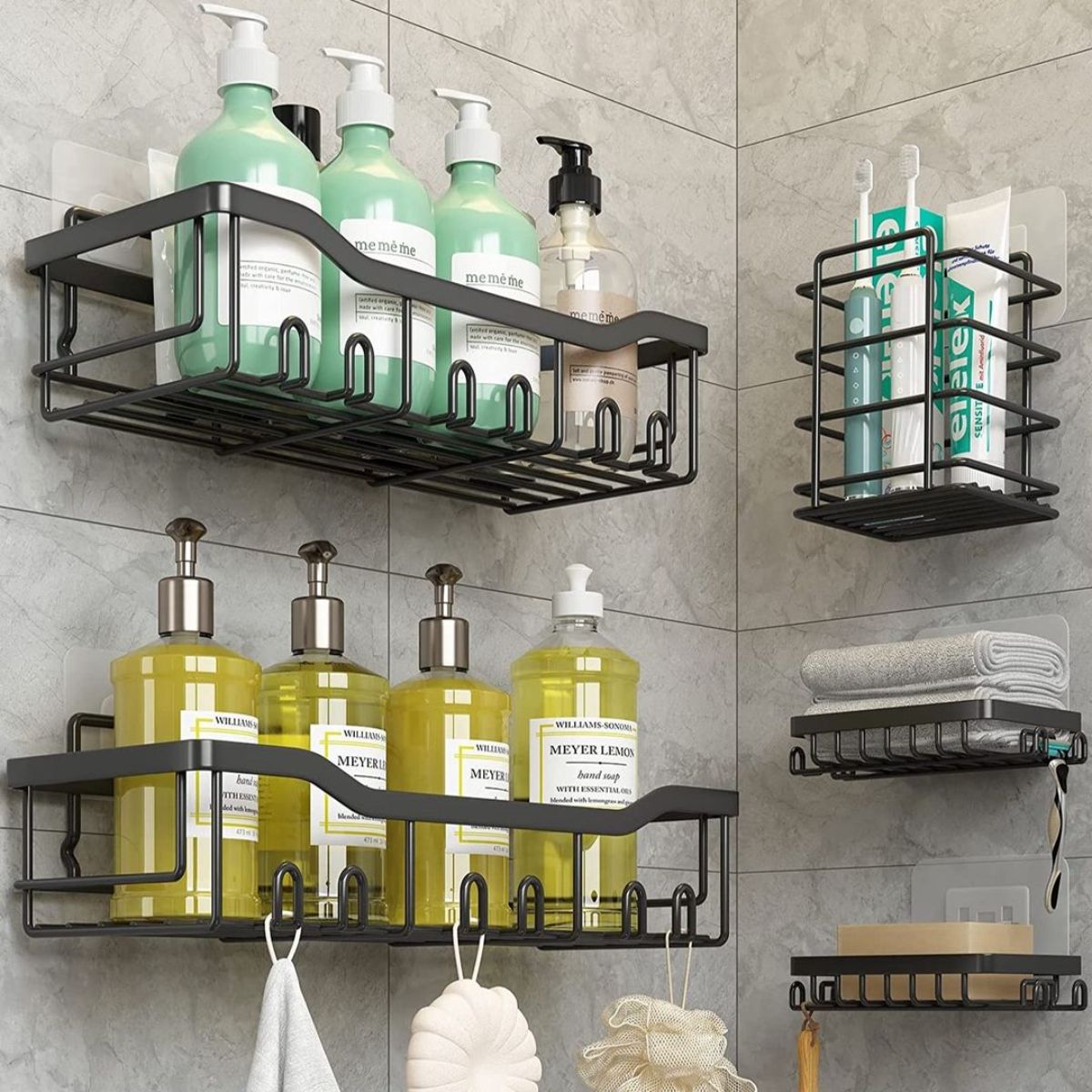 Many bathroom organizers have all the features your horse barn needs. They are large enough to hold bathing supplies like shampoo, detanglers, combs, and brushes.
Choose wire and wall-mounted units to keep your supplies dry and easy to reach. You can then clip buckets onto them for extra storage. Plus, spray bottles, towels, and sponges can hang from these organizers while they dry.
5. DIY Shower Organizer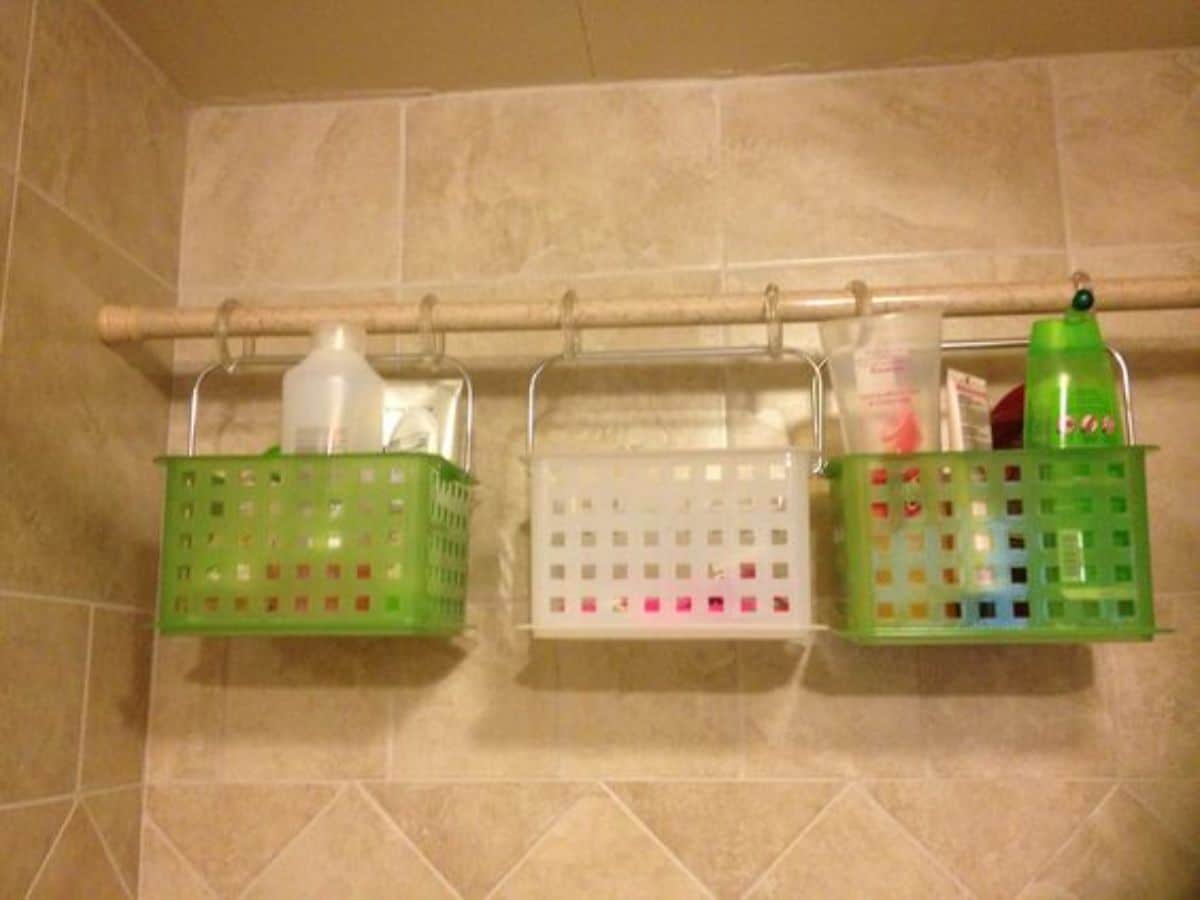 If you do not have a bathroom organizer on hand, make your own. You can create a bathing station with only a few plastic containers and suction cups. Drill small holes into your plastic containers to allow them to drain, and attach them to the walls with suction cups.
6. Tack Trunks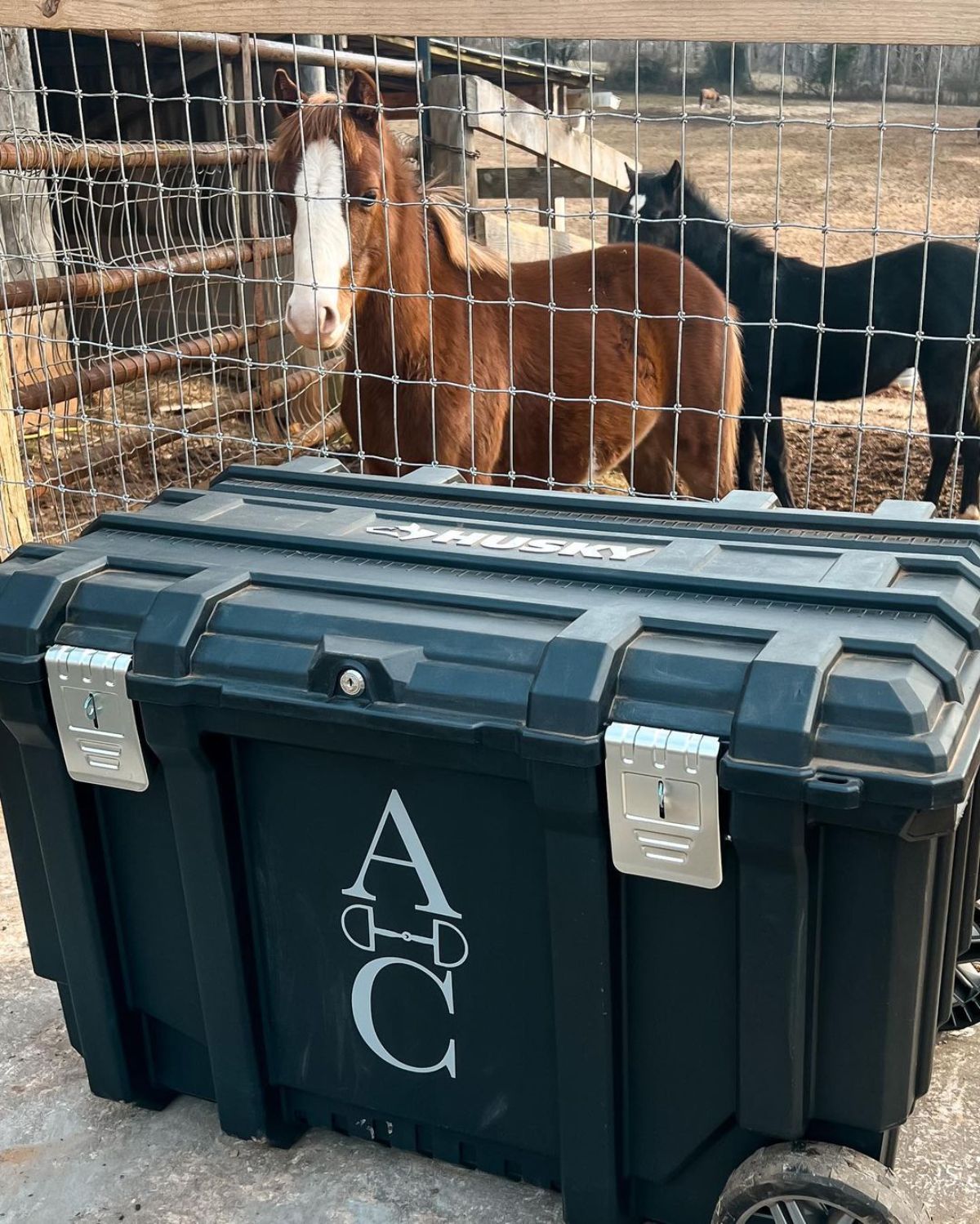 Tack trunks can be expensive, but they are very effective for organizing and protecting tack and gear.
Ideally, a tack trunk can store:
Boot polish
Bridles
A brush or comb
Cleaning supplies
Earballs
Extra hairnets
Gloves
A halter
A helmet
Horse scrims
Horse treats and cookies
Martingales
Medication
Mirror and whiteboard insert
A sheet
Rain pants
Reins
Riding crop
Rubber boots
A saddle
Saddle pads
Splint boots
Spurs
Standing wraps
Water bottle
7. Trunks with Wheels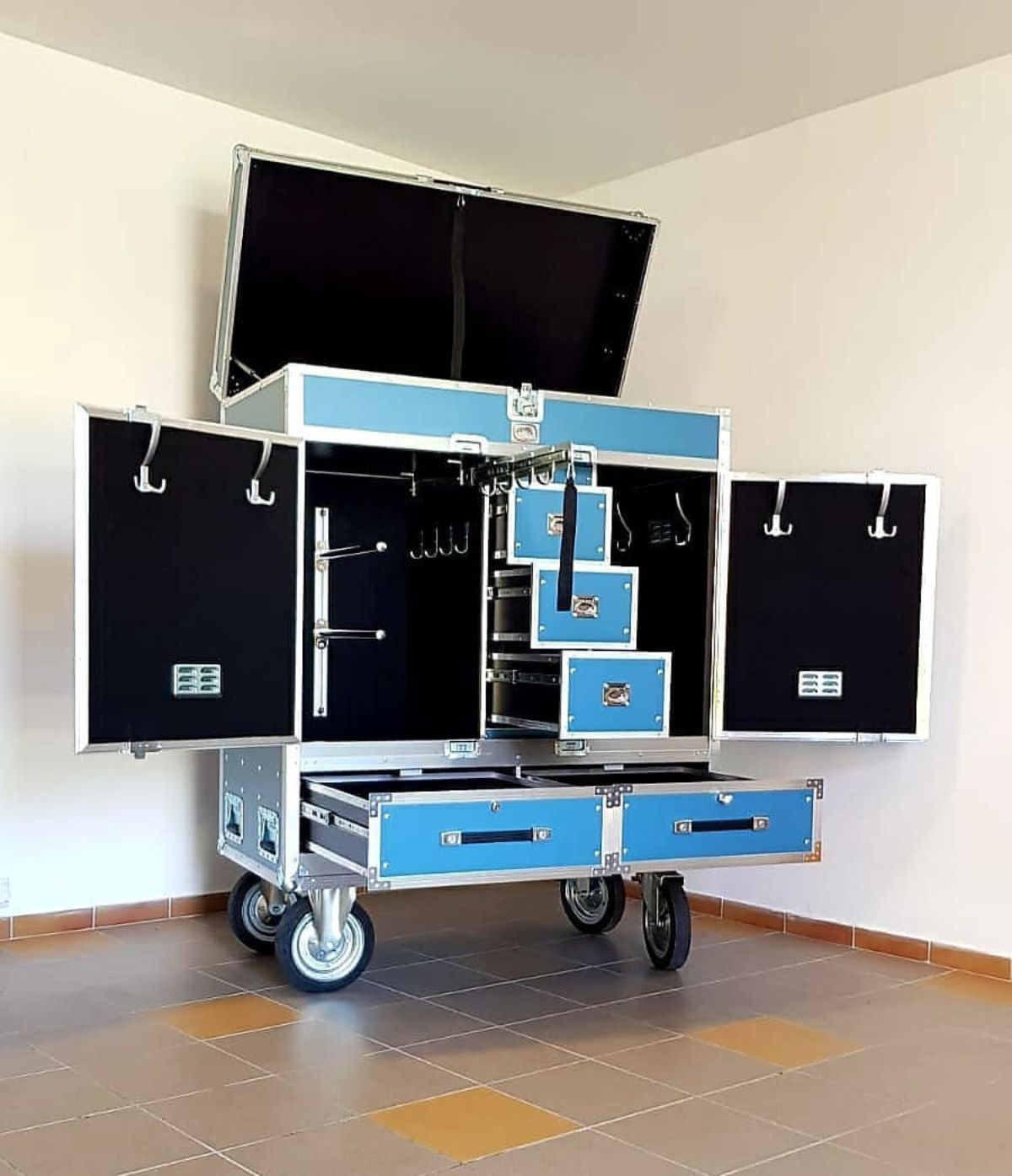 Your gear can be heavy, and it is exhausting to move around for shows. Make your life easier by using trunks with wheels to transport show gear. Rolling these storage containers out to your car rather than carrying them will save you time and effort.
8. File Cabinets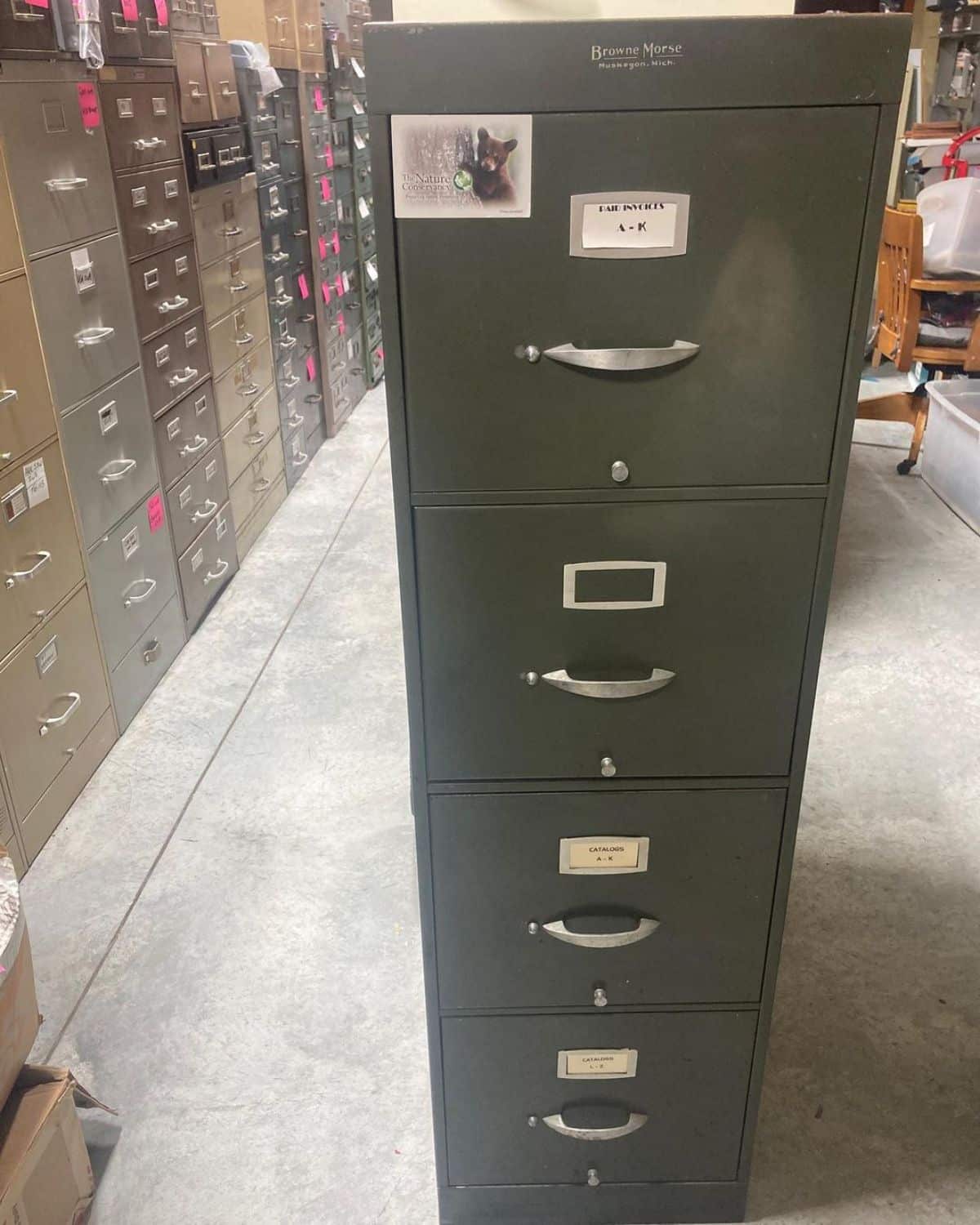 File cabinets can also store feed and supplements for your horse. Used filing cabinets with solid backs are inexpensive and easy to find. Simply spray paint it any color that will fit in with your barn, and it will be like new.
If you place metal hardware cloth under the open bottoms and screw the backs of the cabinets into the walls, they will be mouse-proof and secure. The hardware cloth will raise the price, but file cabinets will still be cheaper than a commercial storage unit.
9. Horseshoe Wall Hangers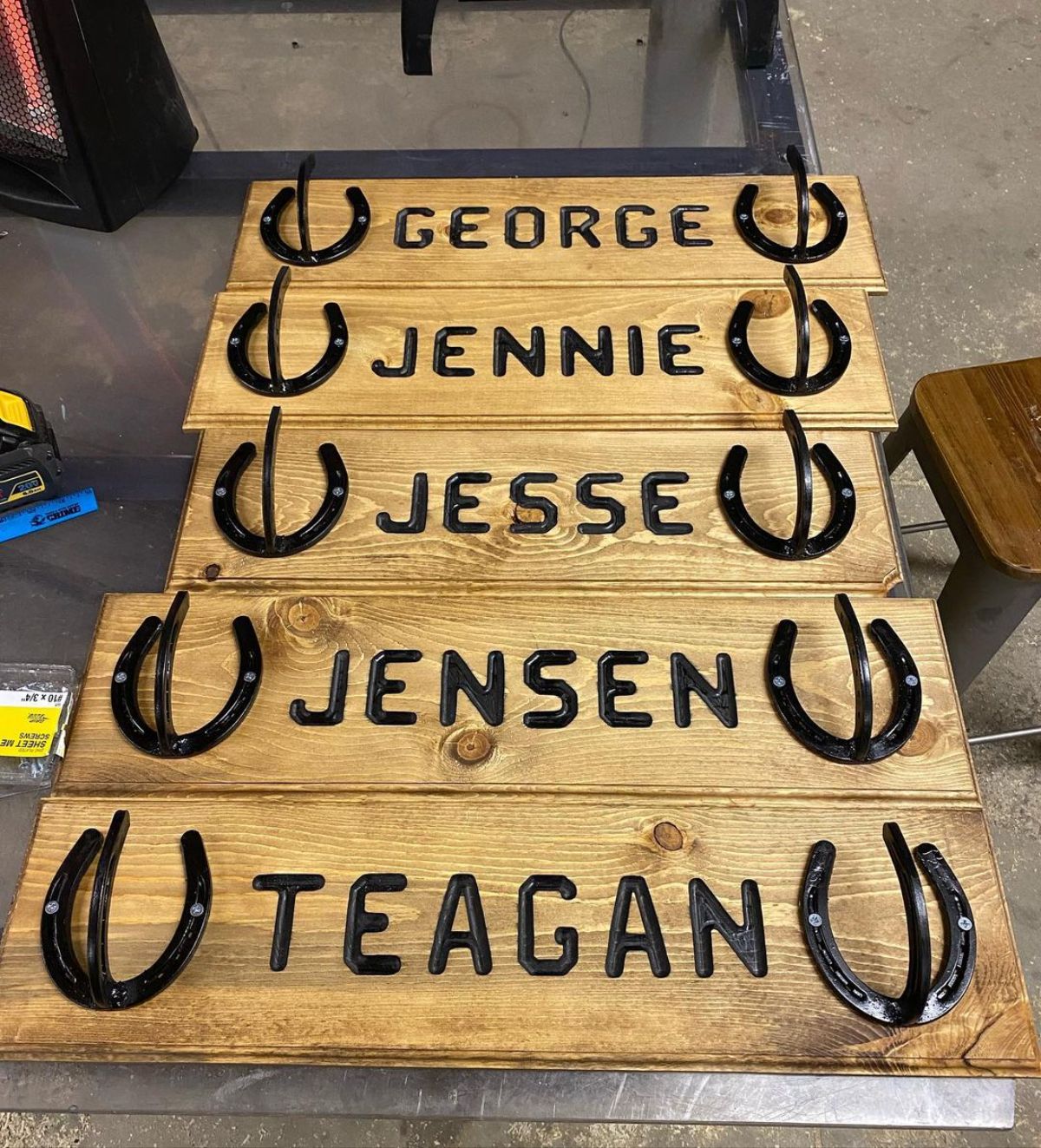 Throwing away old horseshoes can seem like a waste, and you may have a sentimental attachment to some. However, you can preserve memories and find a creative storage solution with horseshoe wall hangers.
A farrier can bend these horseshoes for you. Once you nail them into the wall, you can hang supplies like lead ropes and halters. Place them away from your horses to keep them from becoming stuck.
10. Pegboards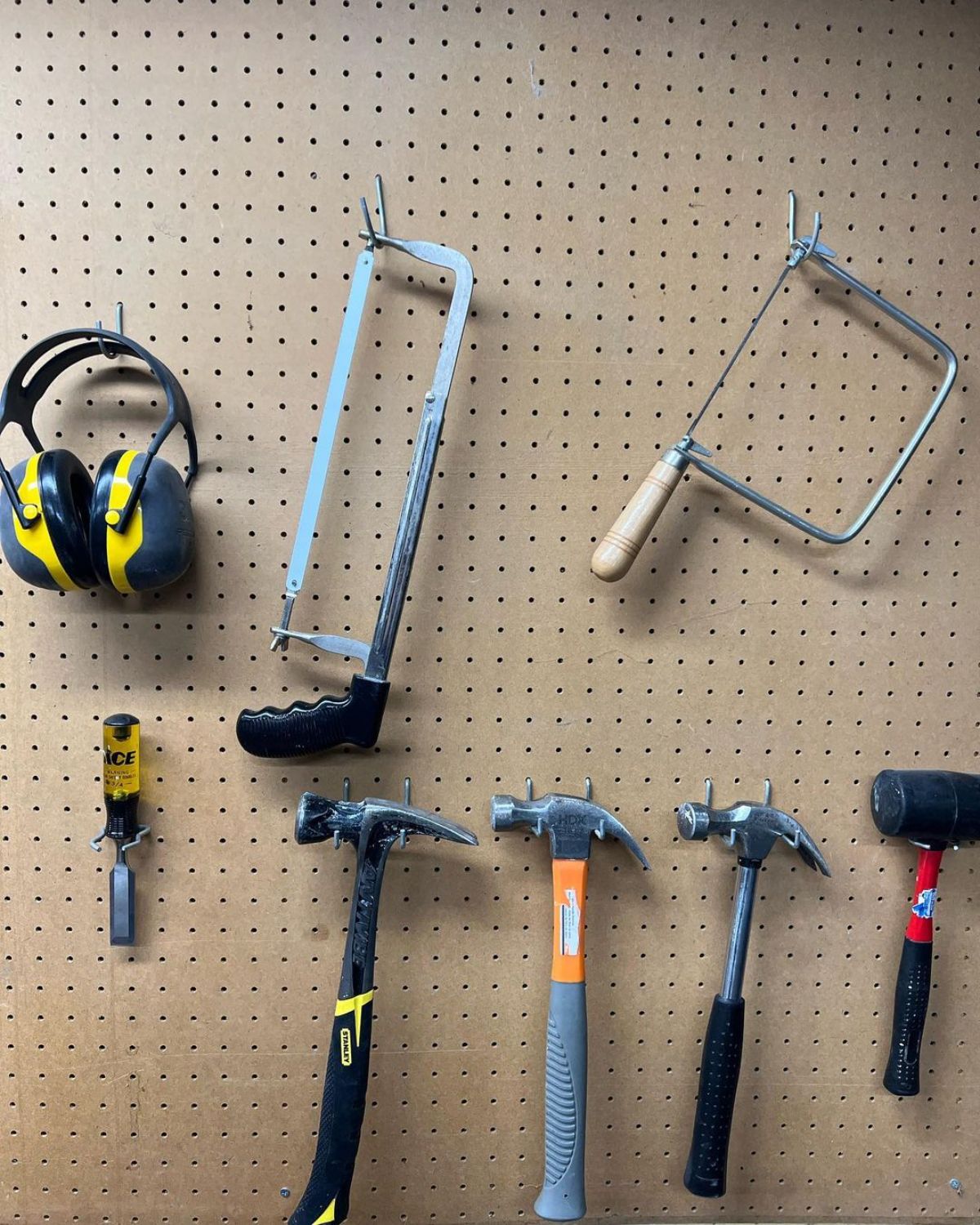 Mount a pegboard on the wall to hang girths, bits, and helmets. These are relatively inexpensive, and you have countless options. They are simple and allow you to store more equipment vertically.
You can even add shelves for stacking smaller objects.
11. Vertical Storage in Cabinets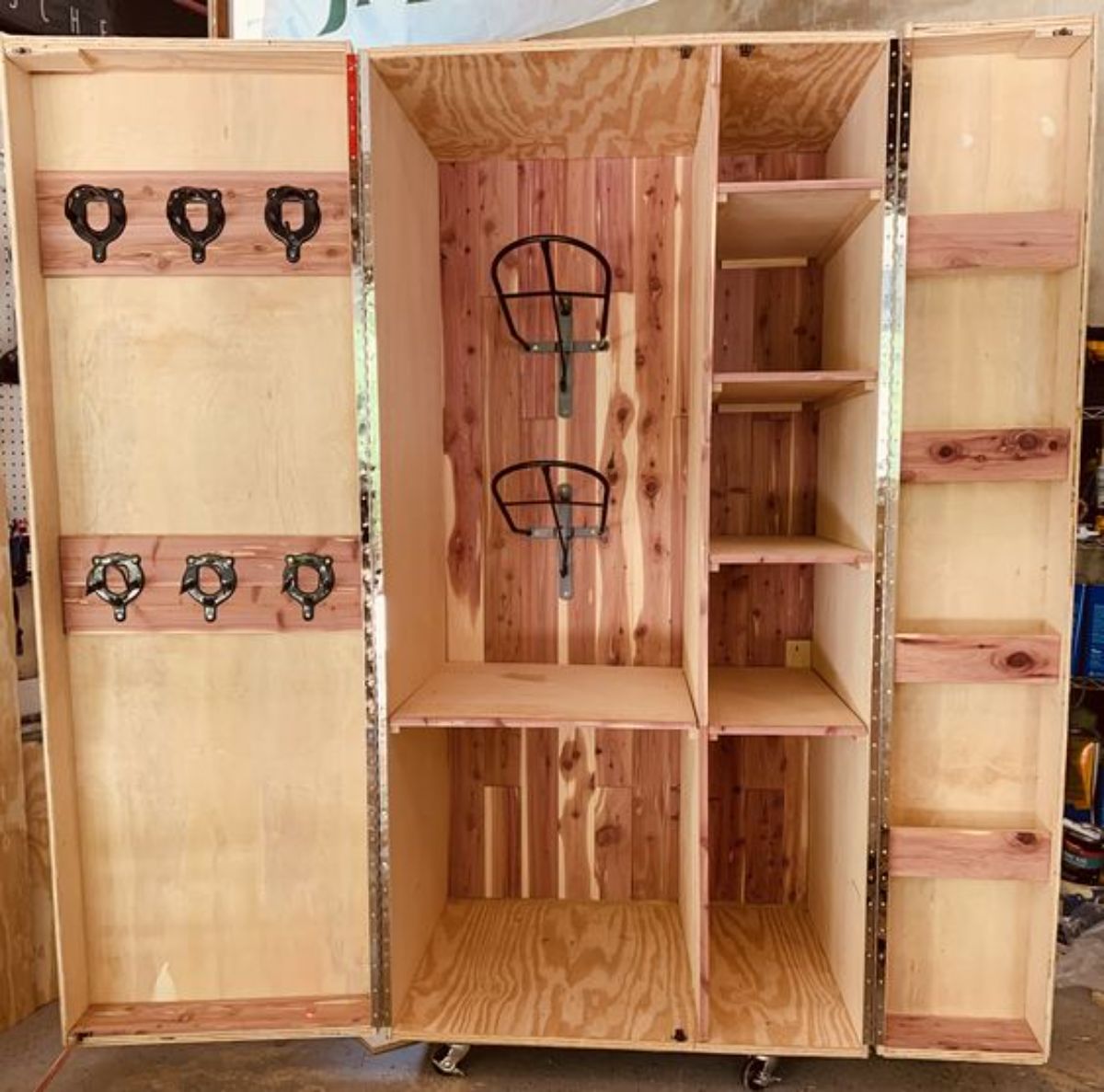 A few shelves can make all the difference in an old cabinet. Some leave large spaces between shelves or do not include them at all. Luckily, you can add your own.
With only a few materials, you can measure and install multiple shelves. These additions will provide more space for bulky equipment, and you won't have to worry about stacks of items falling to the floor.
12. Vacuum Bags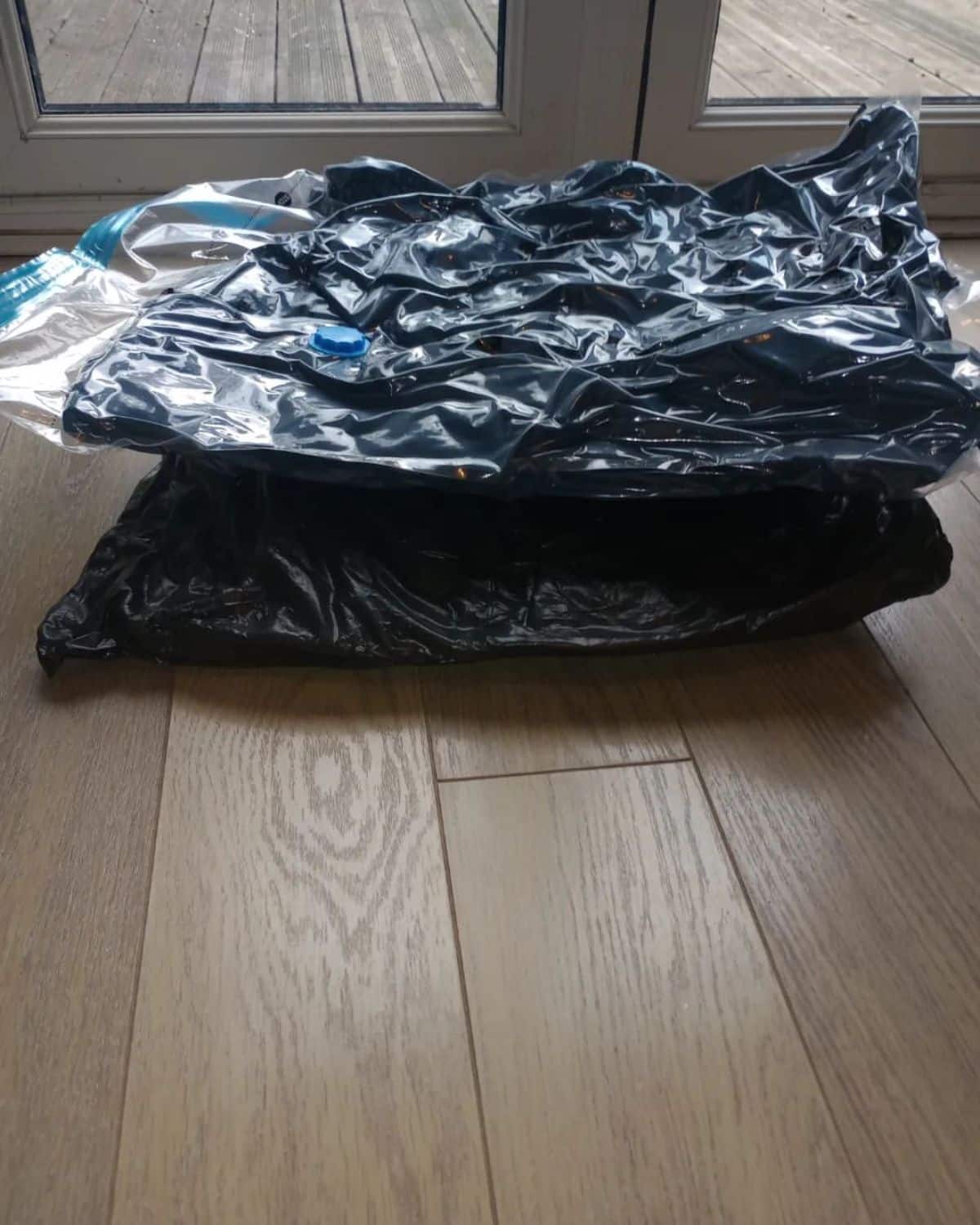 Vacuum bags can compress large objects such as blankets for simple storage. You can also use them for saddle pads, coolers, or other equipment that is difficult to store. Add silica packets to these bags to absorb moisture and keep your blankets free of mold.
These bags keep your materials safe from rodents, dust, and moisture. Plus, you can stack bags on top of each other or place them on shelves.
13. Hang Blankets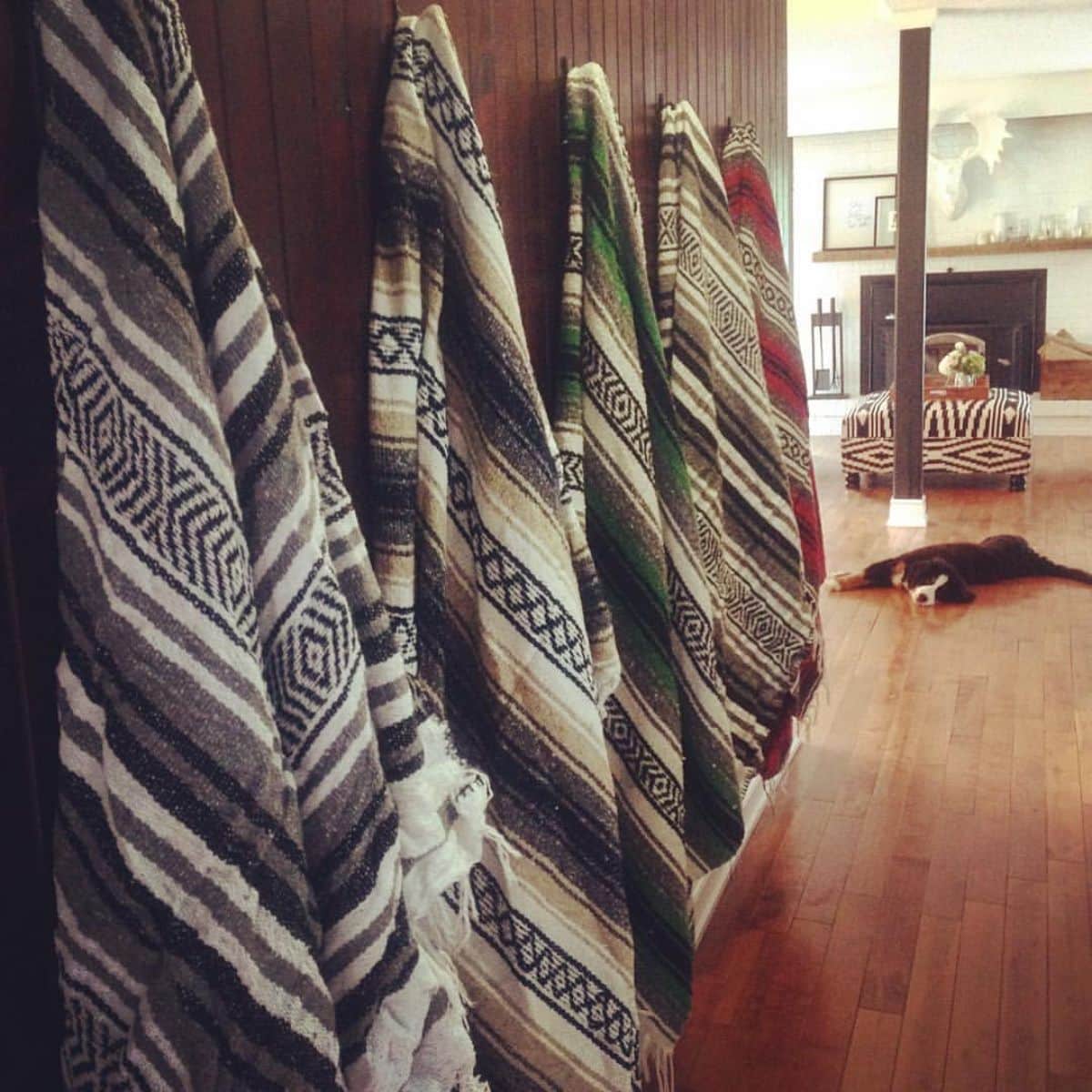 If your blankets need time to dry before you store them, install hangers for them. You craft this storage for four winter blankets yourself for about $25.
These hangers are ideal because they organize your blankets and allow them to air dry between uses.
14. Stack and Label Seasonal Items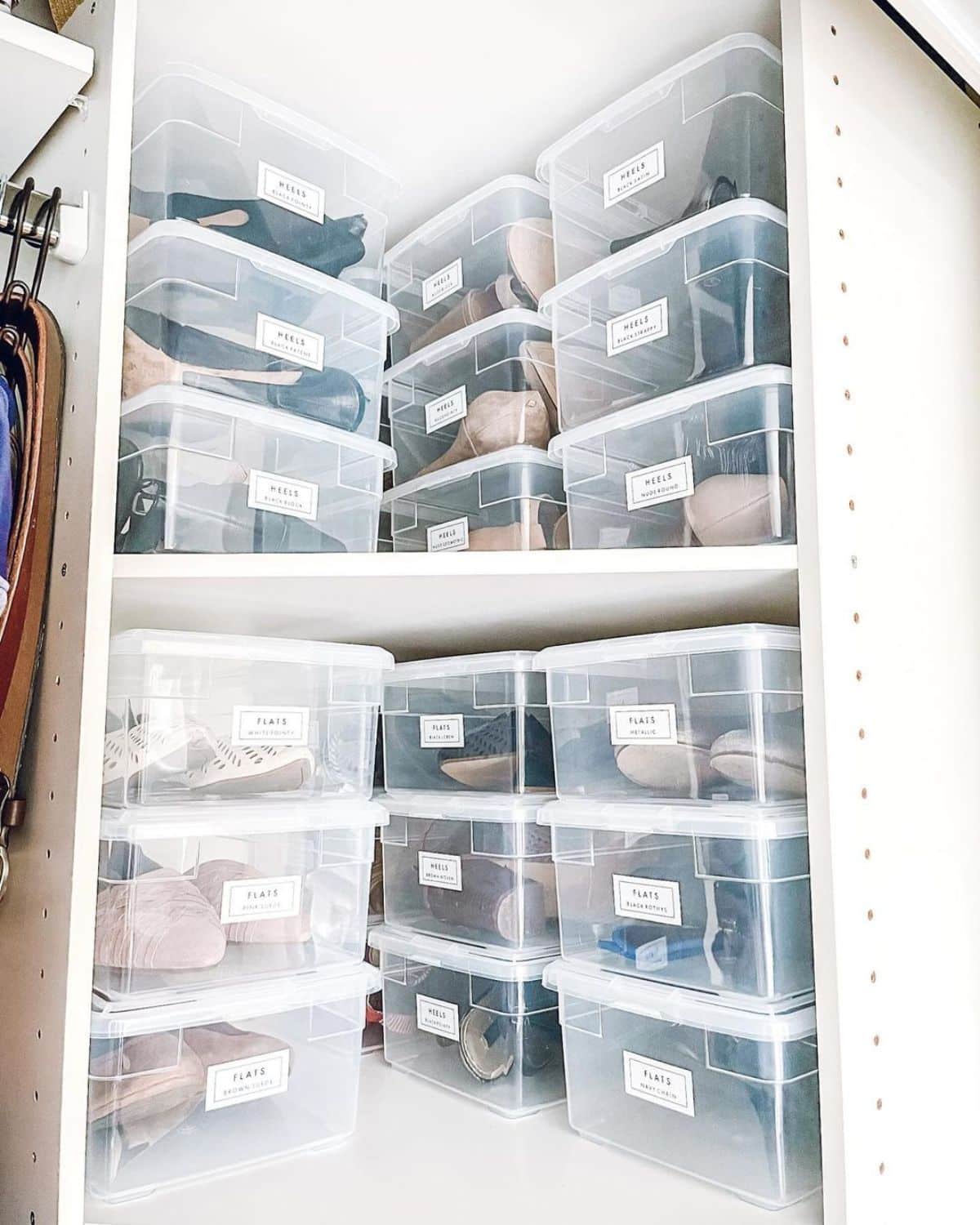 Out-of-season materials can pile up. Even worse, you may sift through entire buckets of useless items before finding that one saddle pad for which you were looking.
When it comes to out-of-season storage, labels will be your saving grace. Stacks of labeled buckets will be ready for next season without getting in your way every day.
15. Stall Front Bags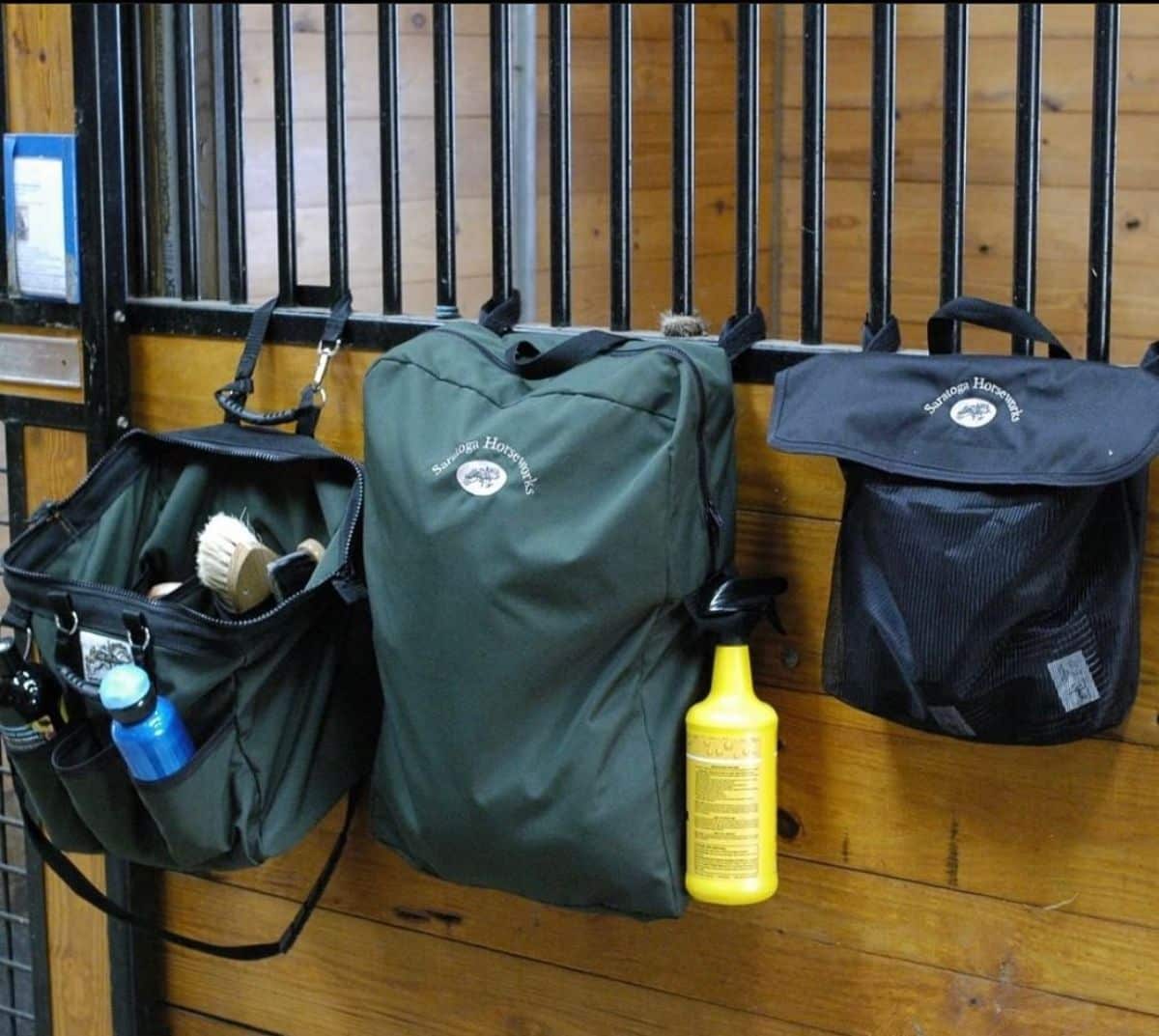 Countless types of stall front bags can help you organize different materials. You may find designated bags for blankets, grooming supplies, or mixtures of equipment.
However you choose to use these, they will keep the dust and dirt away. Plus, you can line the aisles of your barn with these to add style and reduce clutter.
16. Rubbermaid Boxes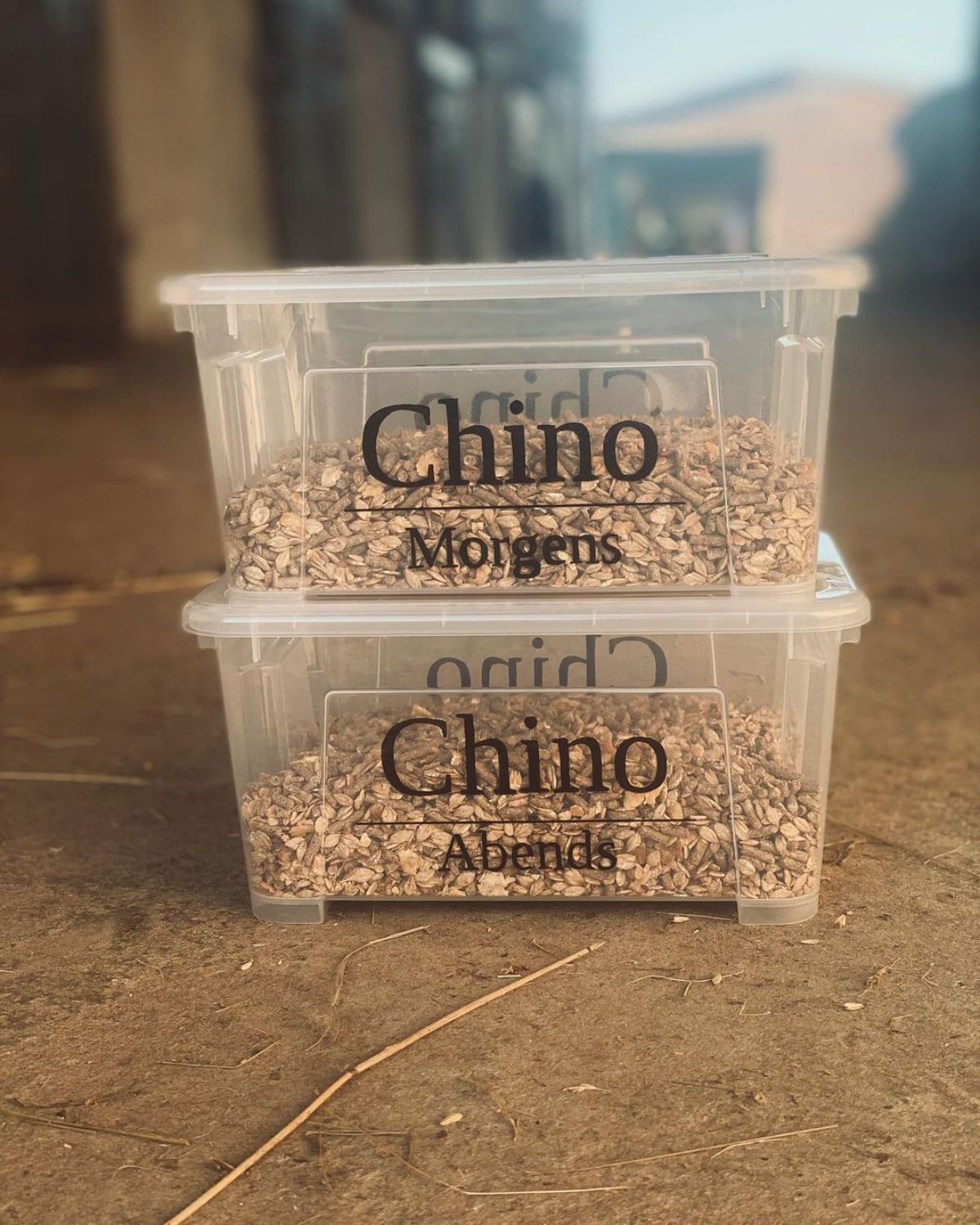 Rubbermaid boxes are durable and versatile. There are countless size options, and you can stack them on shelves or in cabinets.
Use clear plastic boxes to allow you to find the equipment you need without sorting through several containers.
17. Saddle Racks and Stands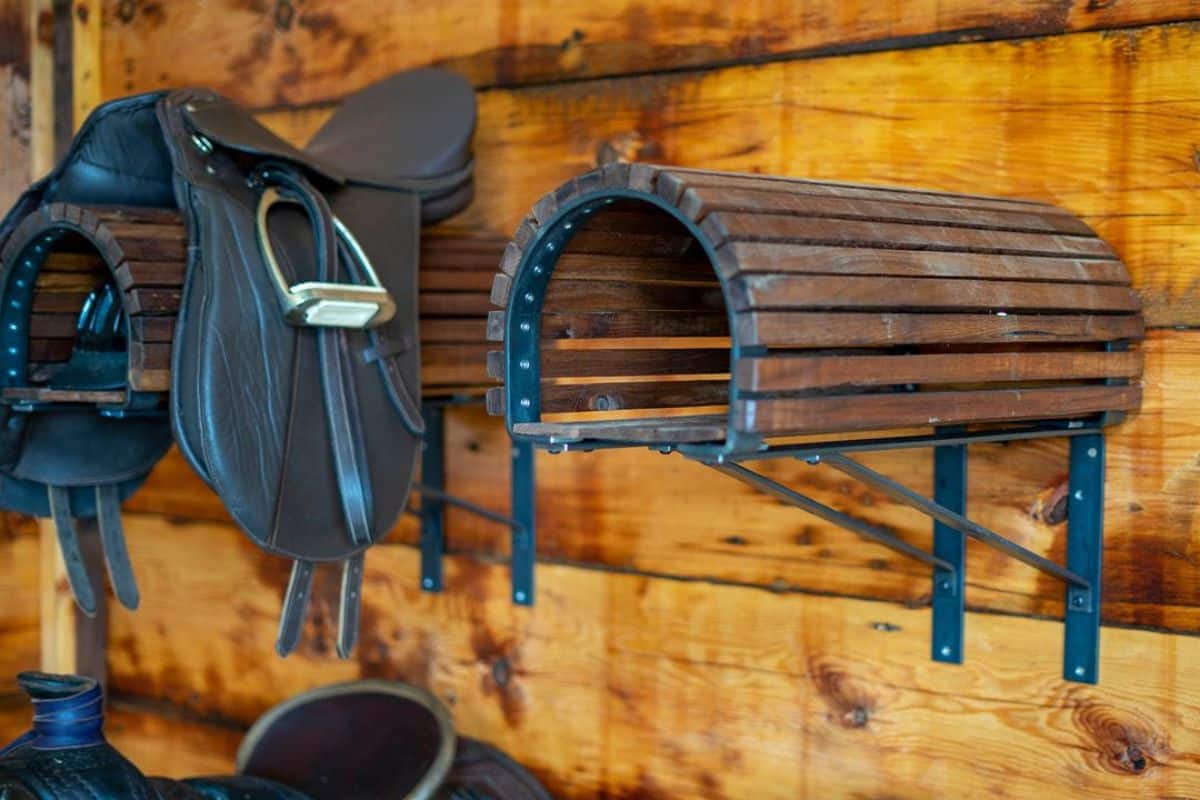 Saddles are large and awkwardly shaped, which complicates storage. Leaving them on the ground eliminates necessary space and poses a tripping hazard. Luckily, saddle racks and stands eliminate these problems.
When choosing a saddle rack or stand, consider the shape of your horse's back. Curves that mimic his back will hold the saddle more securely and will not damage it. Wooden saddle racks and stands typically include this feature, but metal racks can be short-term options.
Wrap Up
Horse barn organization tips are the key to creating a safe, comfortable space for you and your horses.
Soon, you will enjoy long days in the barn beside your horses without tripping over equipment or cringing at the mess around you. Once you complete DIY projects and make a few small purchases, your horse barn will transform overnight.