If your partner adores horses, why not make this beautiful animal part of your proposal plan? An engagement should take place in a joyful space, and if your future fiance's happy place is atop or beside a horse, we have some excellent ideas to make the horse part of the proposal.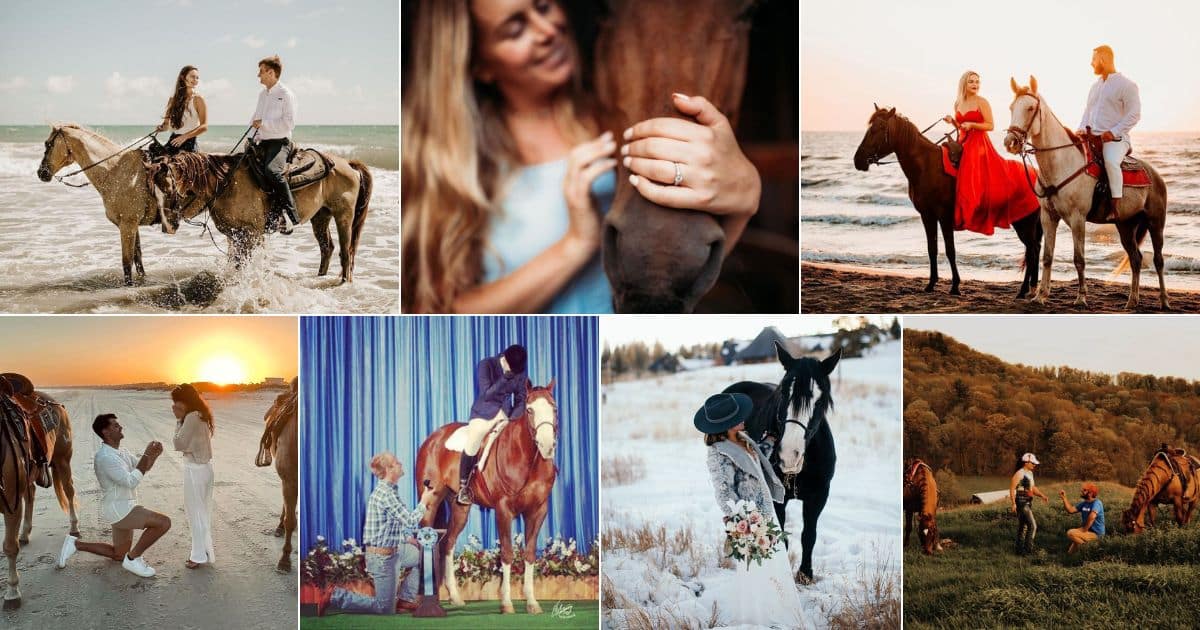 Keep reading for 17 stunningly romantic horse engagement ideas!
Jump to:
1. Sunset Beach Ride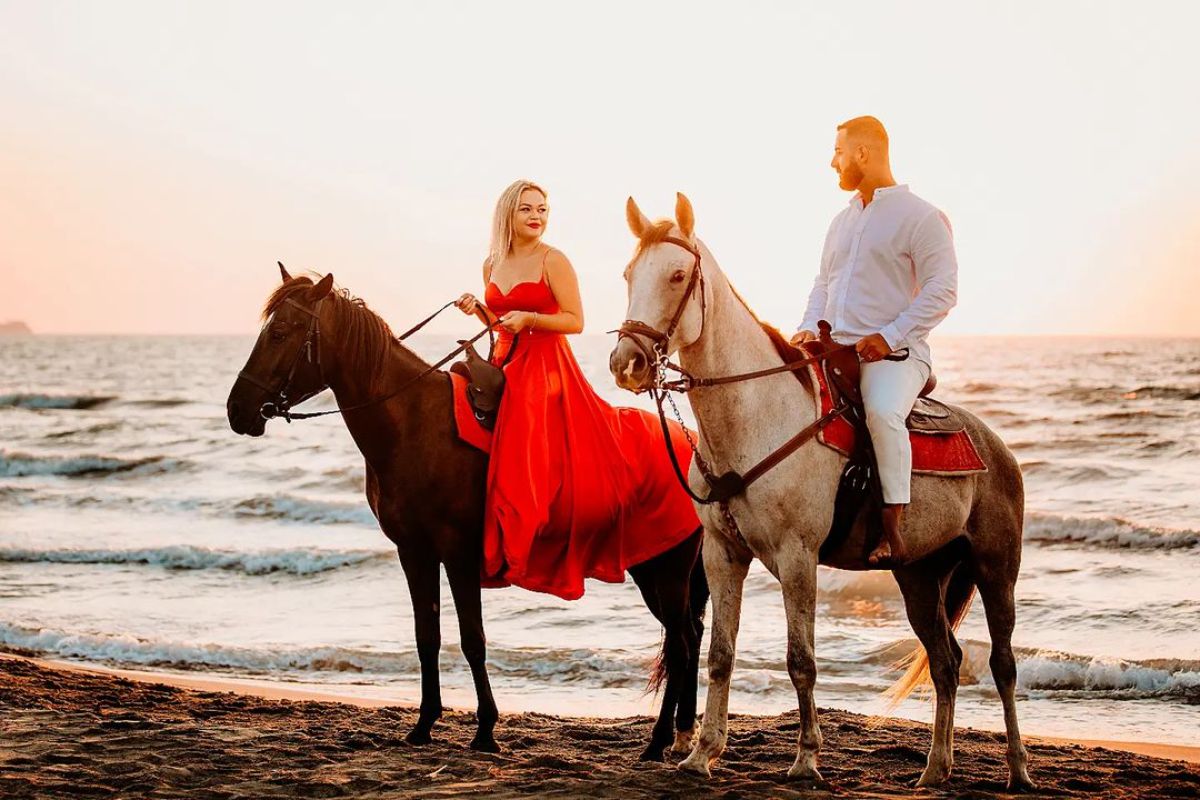 Okay, let's start with the obvious one. A sunset ride along a beach seems like the classic proposal scenario for horse fanatics. This horse engagement idea is iconic and never the wrong answer, as the warm sunset makes for stunning photos, and sunset beach rides are unforgettable on their own.
This engagement plan is extra romantic and thoughtful and wholly involves the horses, so they'll be there for this special moment.
2. Cozy Stable Engagement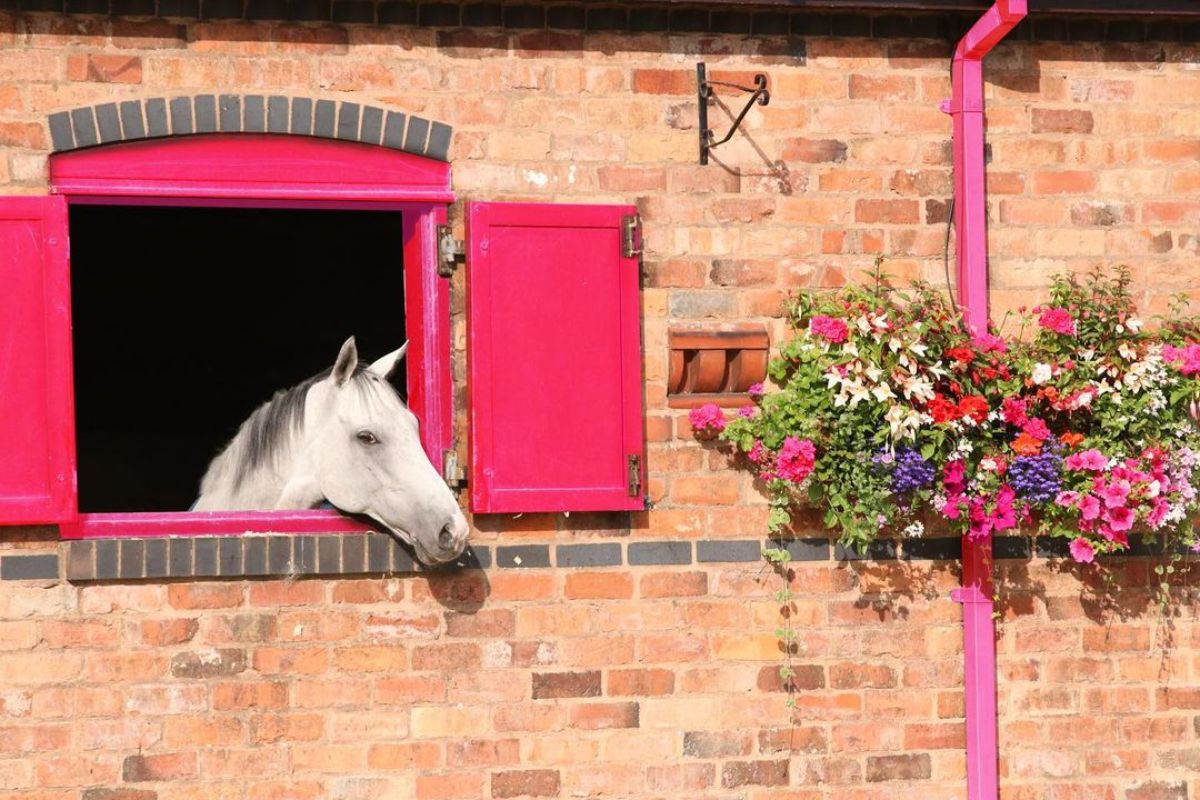 If you want a simple engagement idea, you can always propose in the comfort of the horse's stable, making it easy to surprise your future fiance.
It can be as easy as waiting in the horse's stall on one knee, or you can deck out the stable with lights and flowers so the moment they enter, they are blown away. Not only does this engagement idea involve the horse, but it takes place in one of a horse lover's favorite places: the cozy stable.
3. A Cowboy With Flowers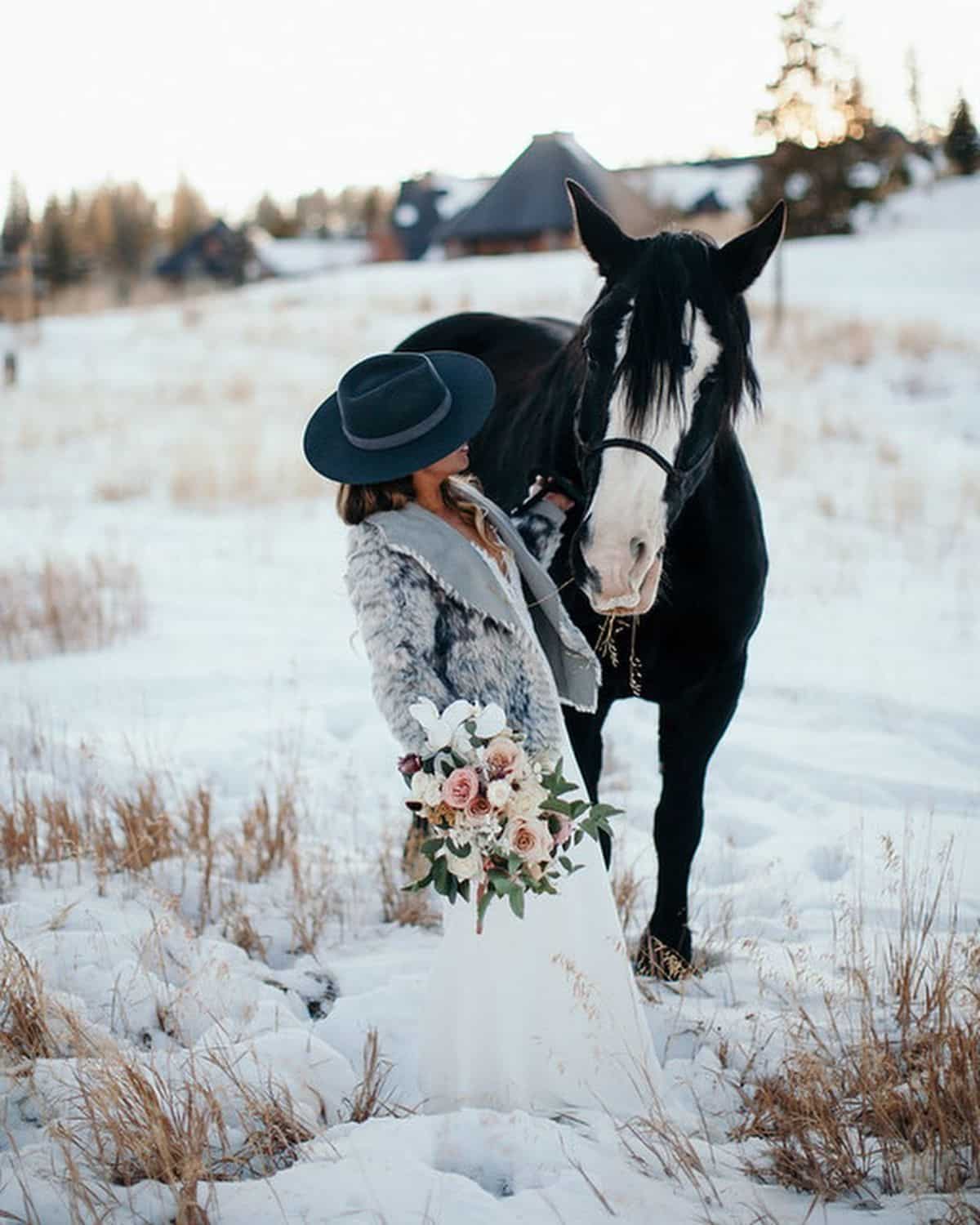 You can add a slight theme to the proposal by wearing a fashionable cowboy outfit complete with boots, a belt, and a giant hat. If your horse-loving partner is obsessed with the idea of cowboys and rodeos, this thoughtful engagement idea will show how much you care.
Aside from the accessories, you just need a pair of classic American jeans and a plaid button-down! It will also make for some charming and memorable photographs.
4. Showtime Proposal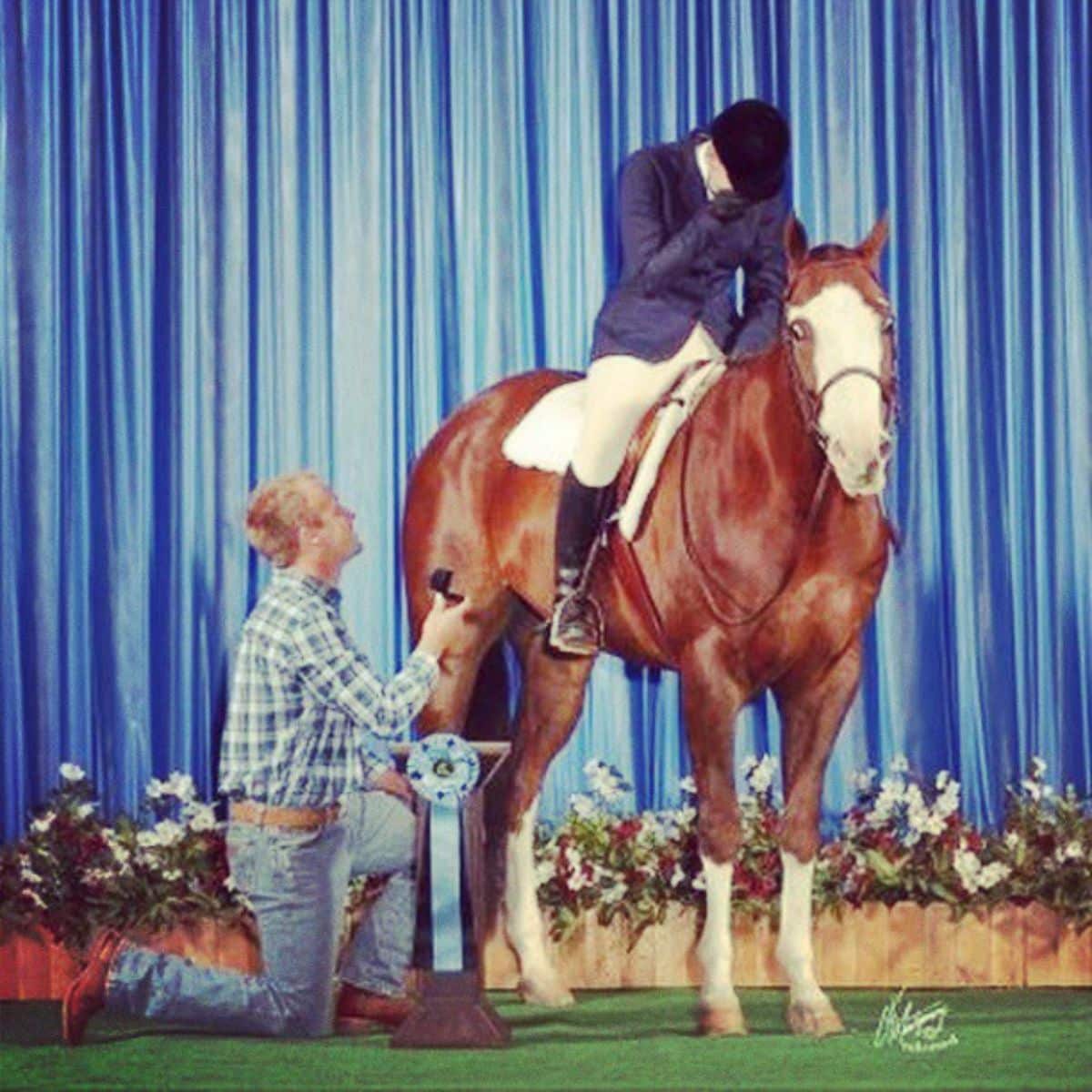 If your horse-loving partner performs in horse shows, whether it's a rodeo or equestrian tournament, this may be the perfect time to propose.
Consider if your partner enjoys public displays of affection or not. If they do, getting down on one knee in the arena or beside the winner's podium will only make this day a thousand times more special and unforgettable. Plus, there will be plenty of people around to snap engagement pics!
5. Customized Halter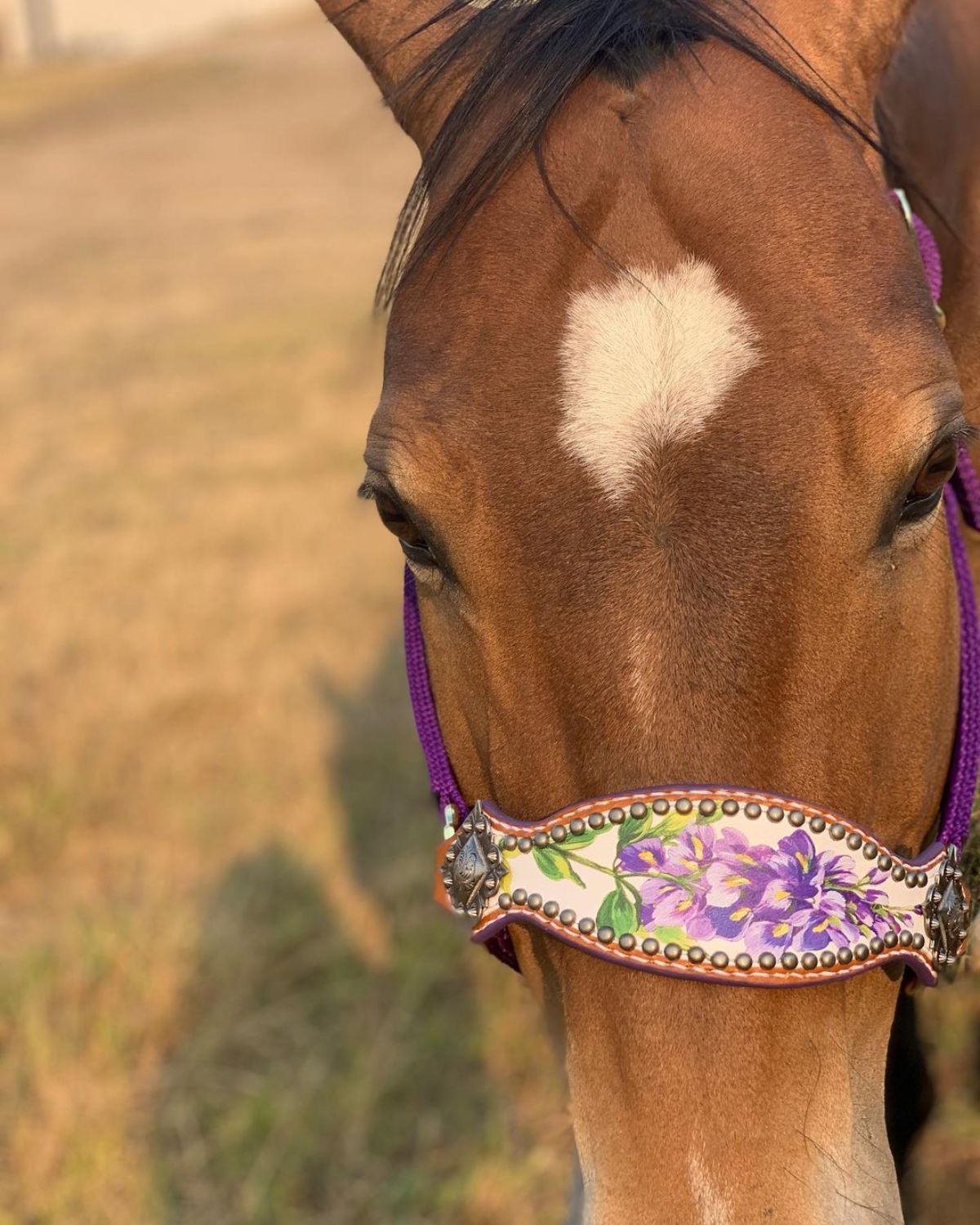 A clever way to propose to a horse lover is to have a custom halter made for their horse engraved with the phrase "Will you marry me?". You can secretly put the halter on the horse and wait for your partner to go to the stable and find the message.
But you can also tie the ring to the halter, so they get the message and ring at the same time! This idea is stellar because you get to keep the halter as a reminder of this special moment, and it will be a private and intimate moment between you and your partner.
6. A Fairytale Horse-Drawn Carriage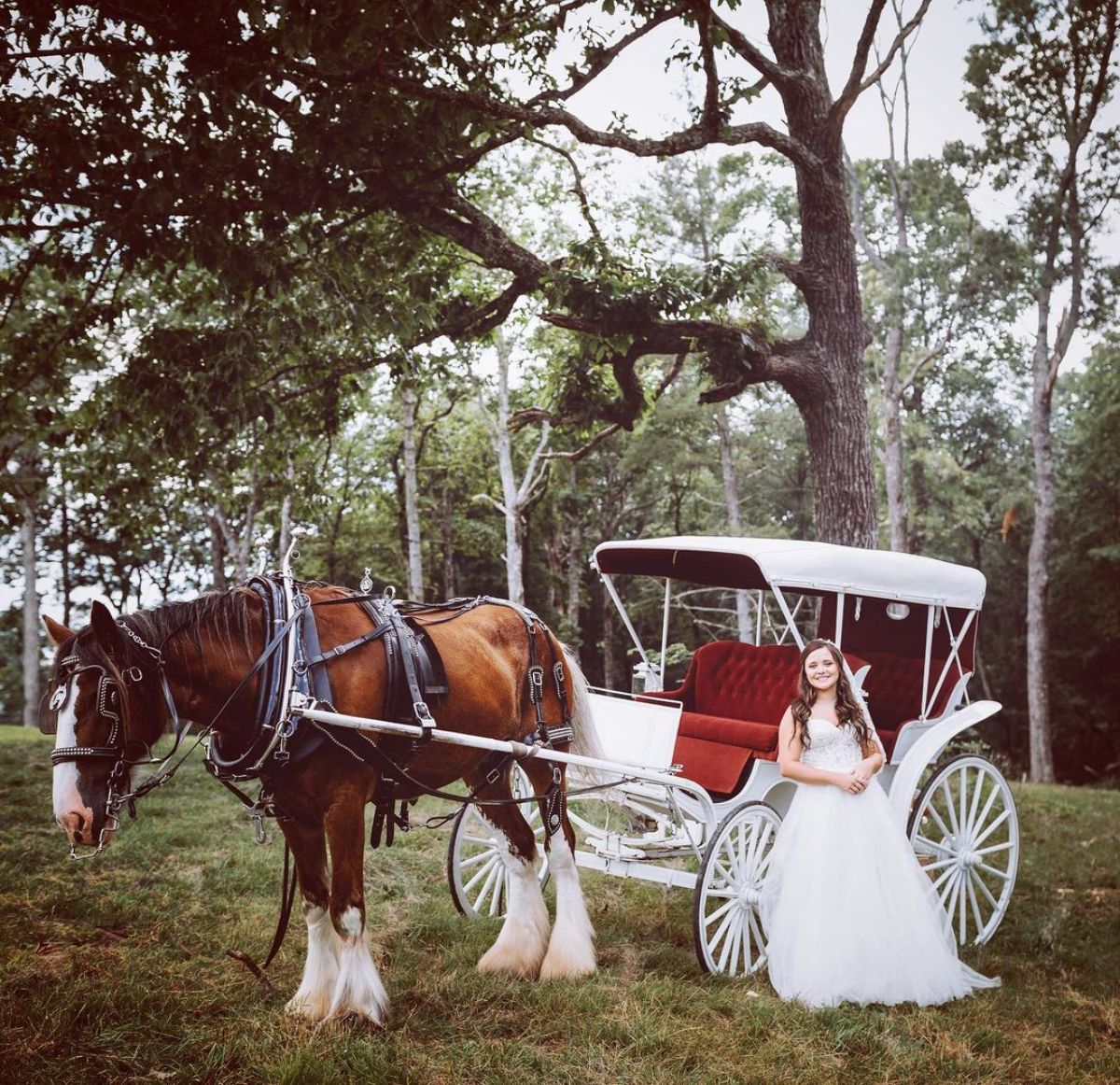 One of the most romantic horse engagement ideas is proposing while in a horse-drawn carriage. This idea is perfect if you're not comfortable on horses but want to make your horse-loving partner's proposal dreams come true. Try to make the horse-drawn carriage ride spontaneous so the proposal will be a surprise for your fiance.
7. Braided Ring in a Mane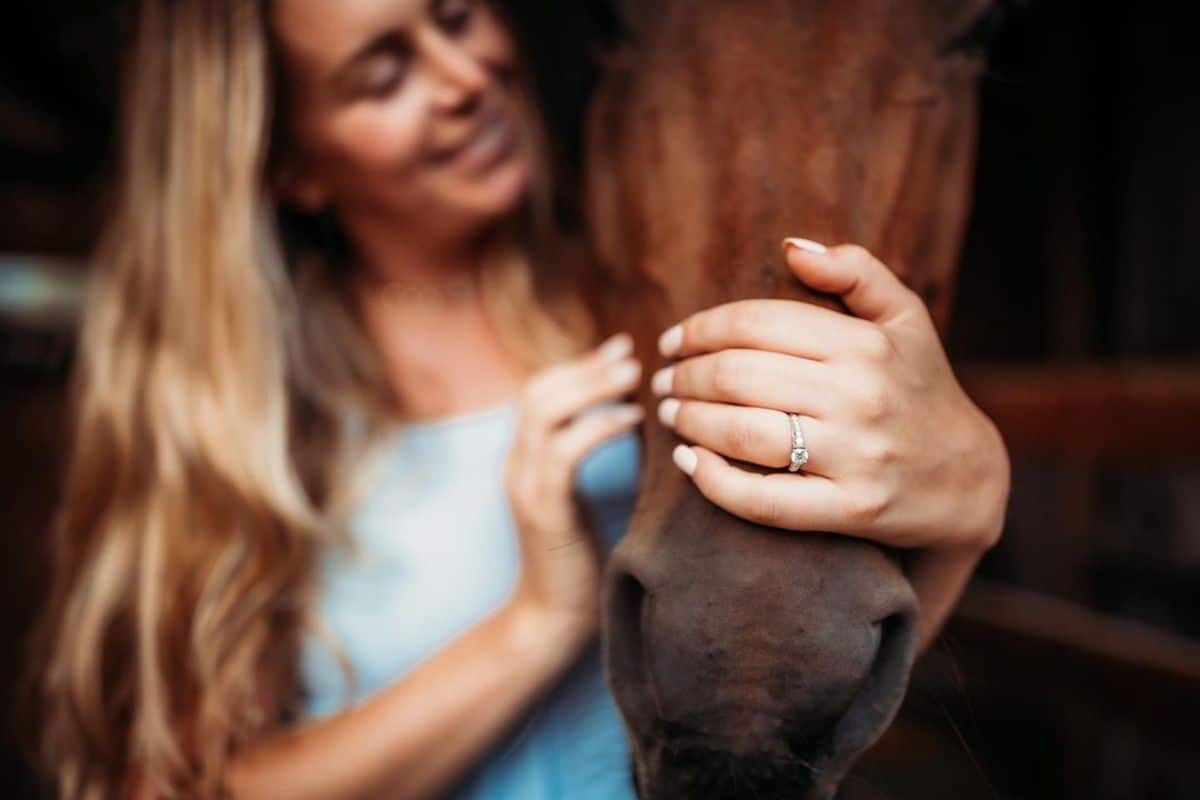 Many people propose to their horse-loving partner by braiding the engagement ring into the horse's mane, so when the horse fanatic goes to care for or ride the horse, they'll happen upon the sparkling ring and be completely caught off guard. You can wait for them to notice the ring and then drop down to one knee behind them.
8. Pop the Question on Horseback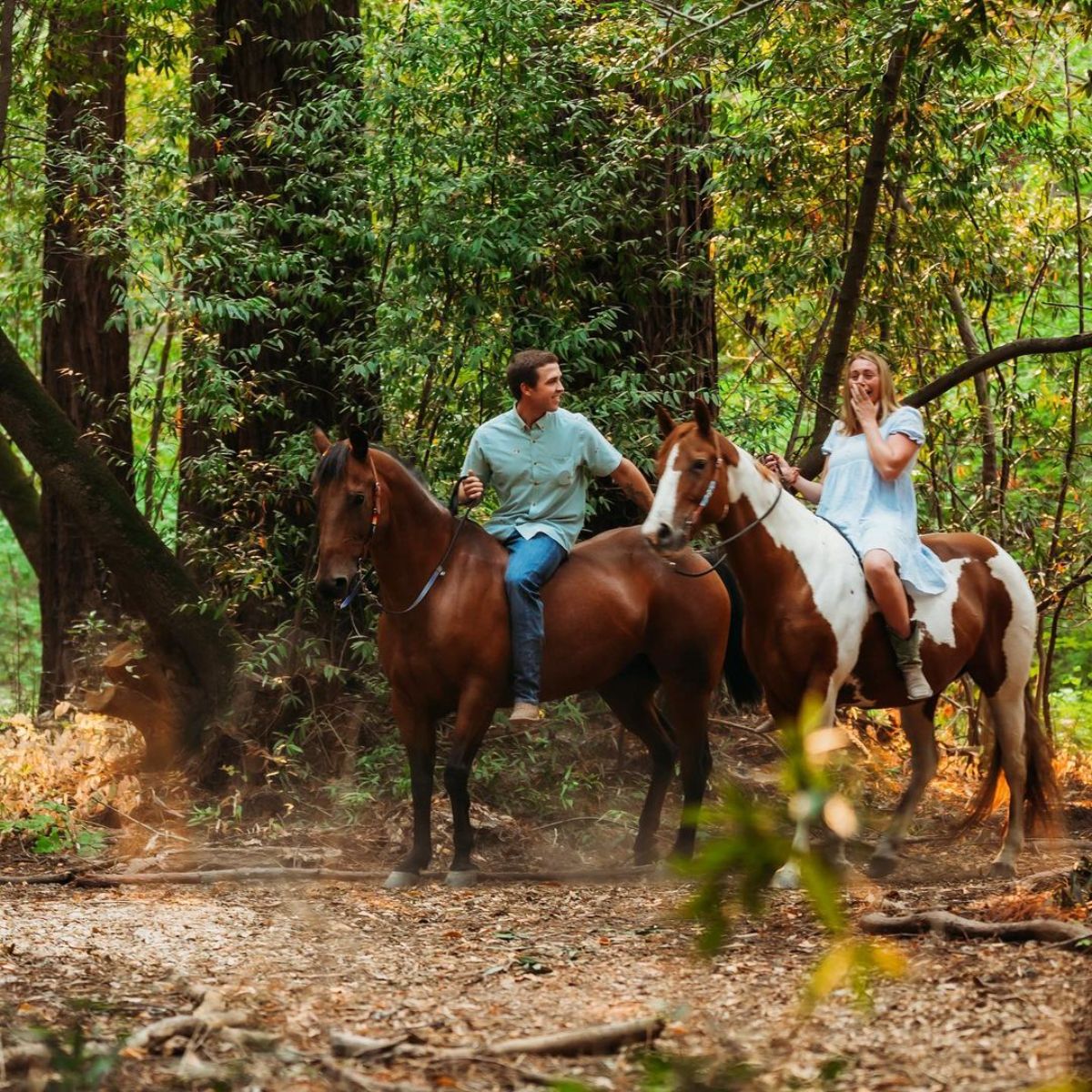 If your partner is a major horse lover, odds are sitting atop a horse is one of their favorite places in the world. A beautiful way to propose is to pop the questions and show them the ring while you're both on horseback and side by side.
This idea is brilliant because you do it anywhere, whether you're in a private spot in your favorite forest, just trotting around the stables, or taking a romantic morning ride.
9. A Knight in Shining Armor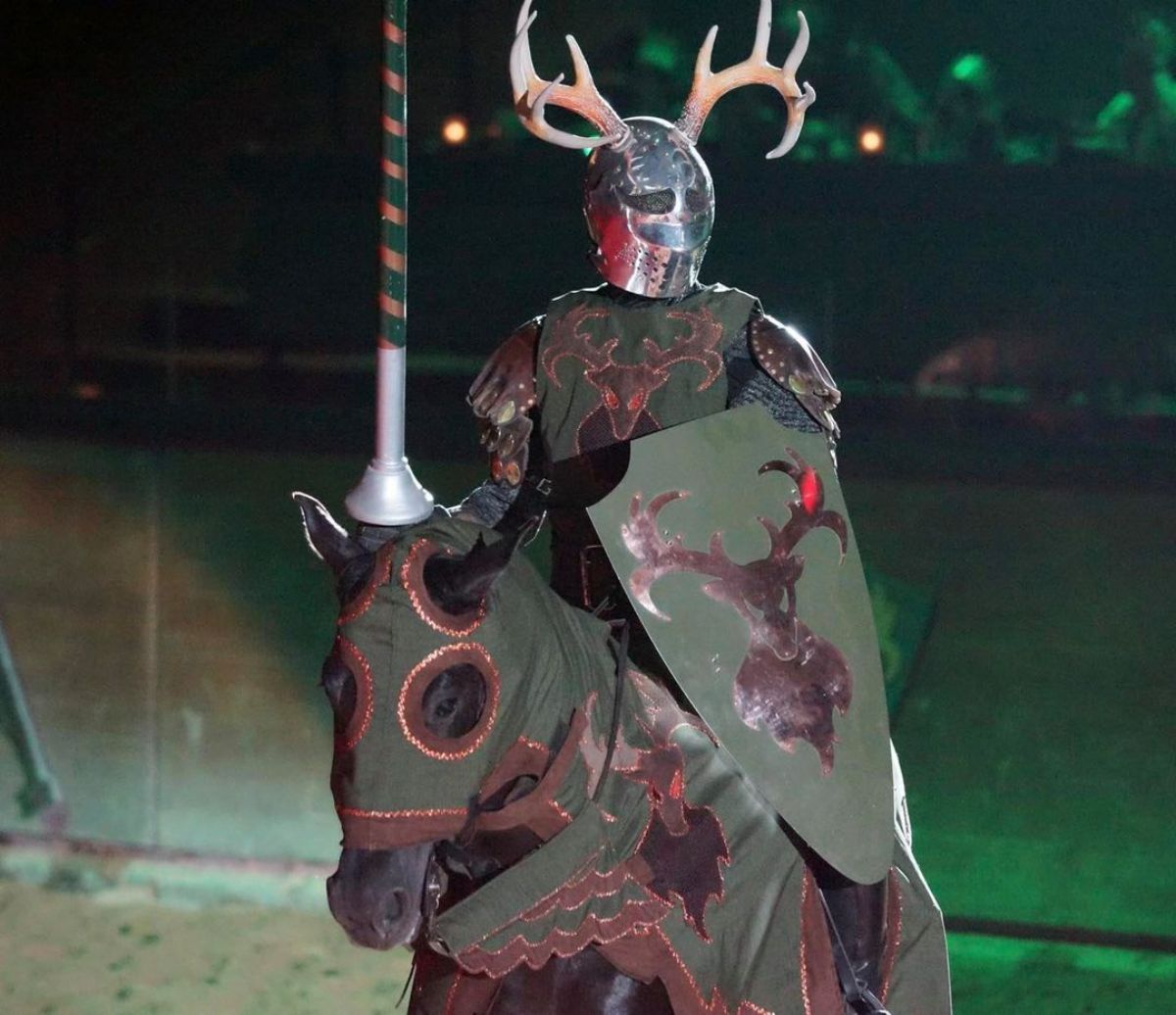 One of the most extravagant and dramatic horse engagement ideas is to dress up in a full suit of armor and whisk your future fiance off their feet with a horse by your side. If you have a patient horse, dress them in flowers, bows, or a special blanket to add to the appeal of the knight in shining armor bit.
10. Moonlit Ride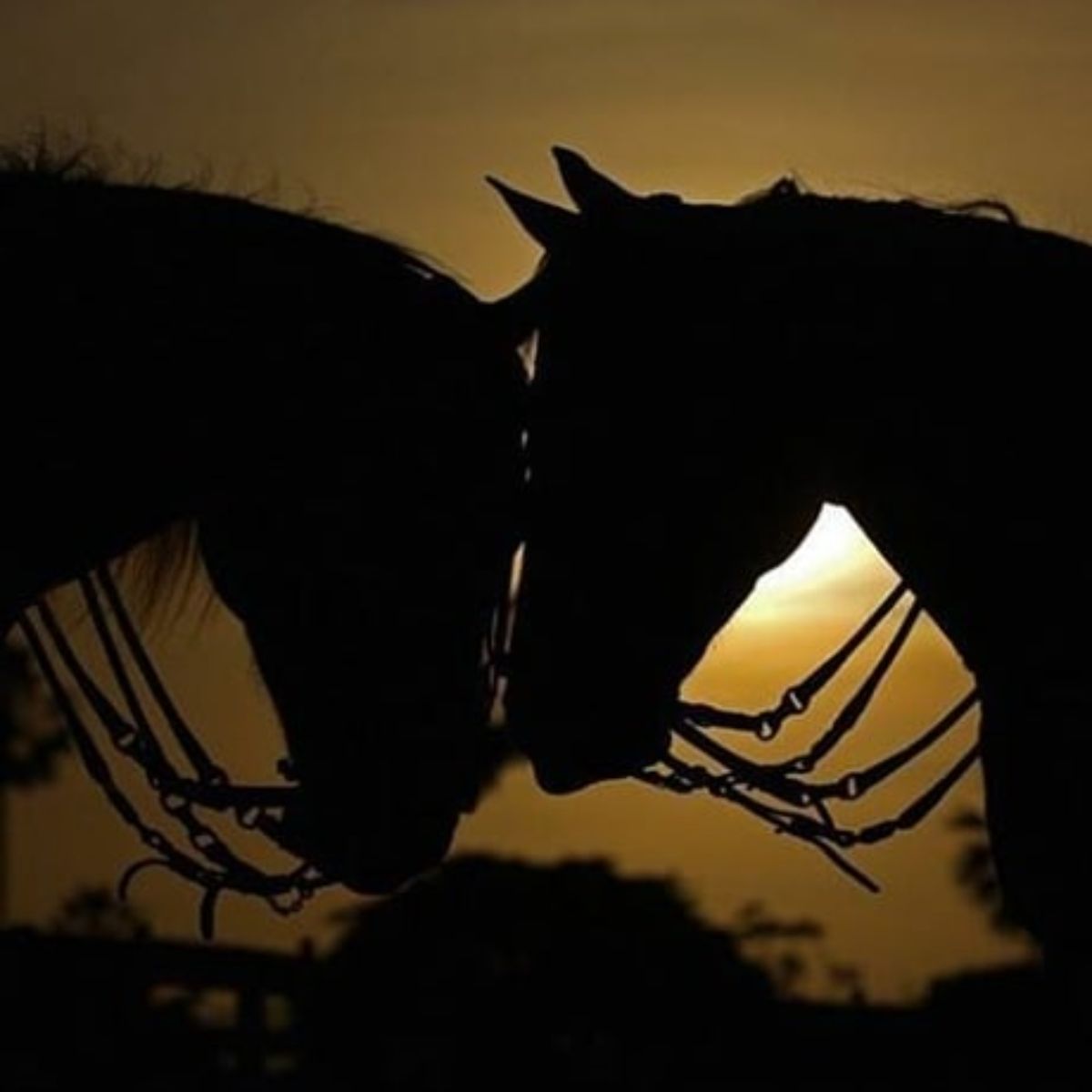 Sunset proposals are common, but a moonlit proposal is just as charming and romantic. Try to plan the proposal so it falls on a night with a full moon to add to the magic and romance. Then, invite your partner on a spontaneous nighttime ride, preferably in an open space where you can admire the moon. This proposal is especially perfect if your partner is a night owl!
11. Romantic Riding Vacation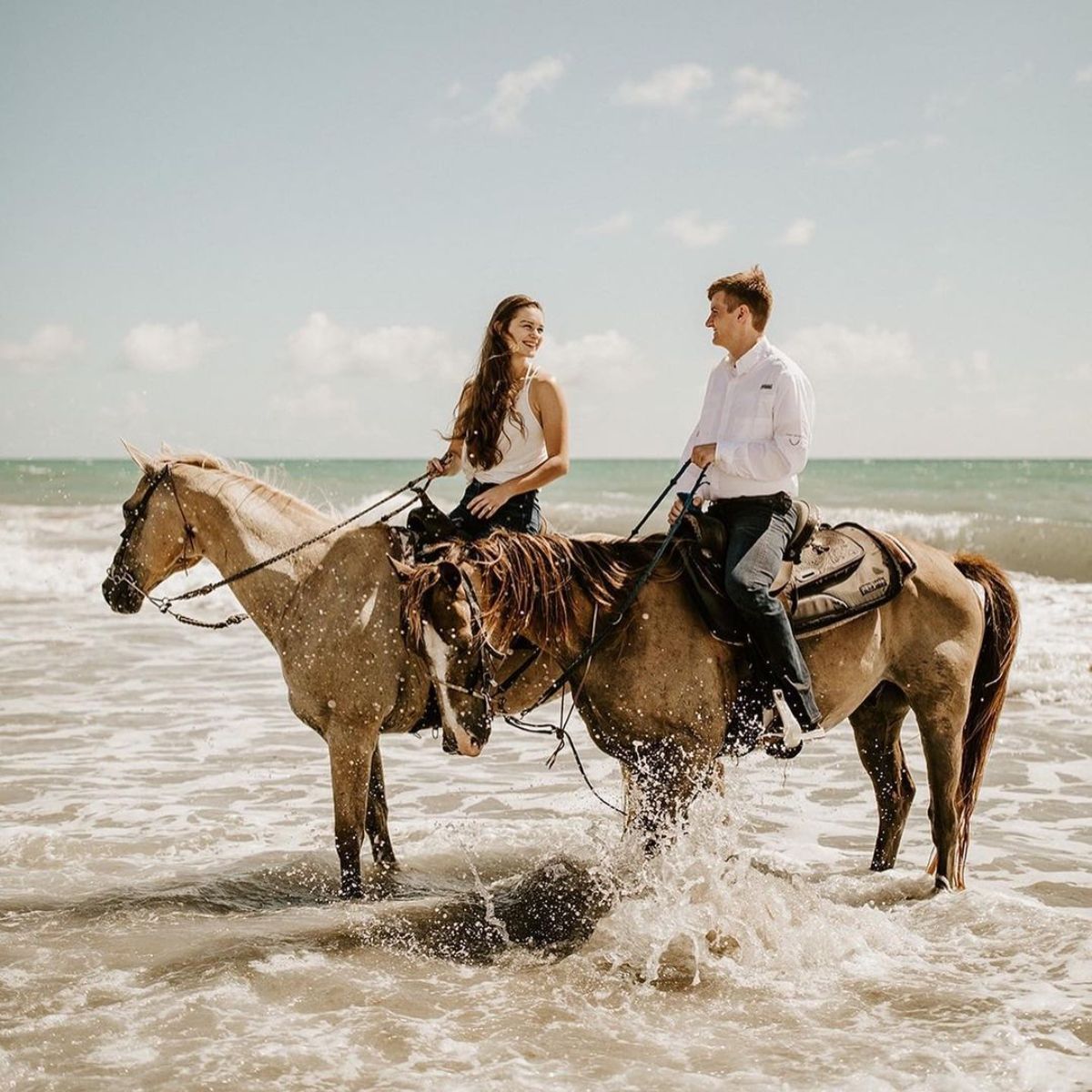 Take the proposal to the next level by doing it on a picturesque vacation. Plan a trip where you and your partner will have plenty of time to ride horses, like at a dude ranch or a resort with horse stables.
If you want to pop the question when the moment feels right, a romantic riding vacation will give you many opportunities to pick the perfect moment.
12. In a Magical Meadow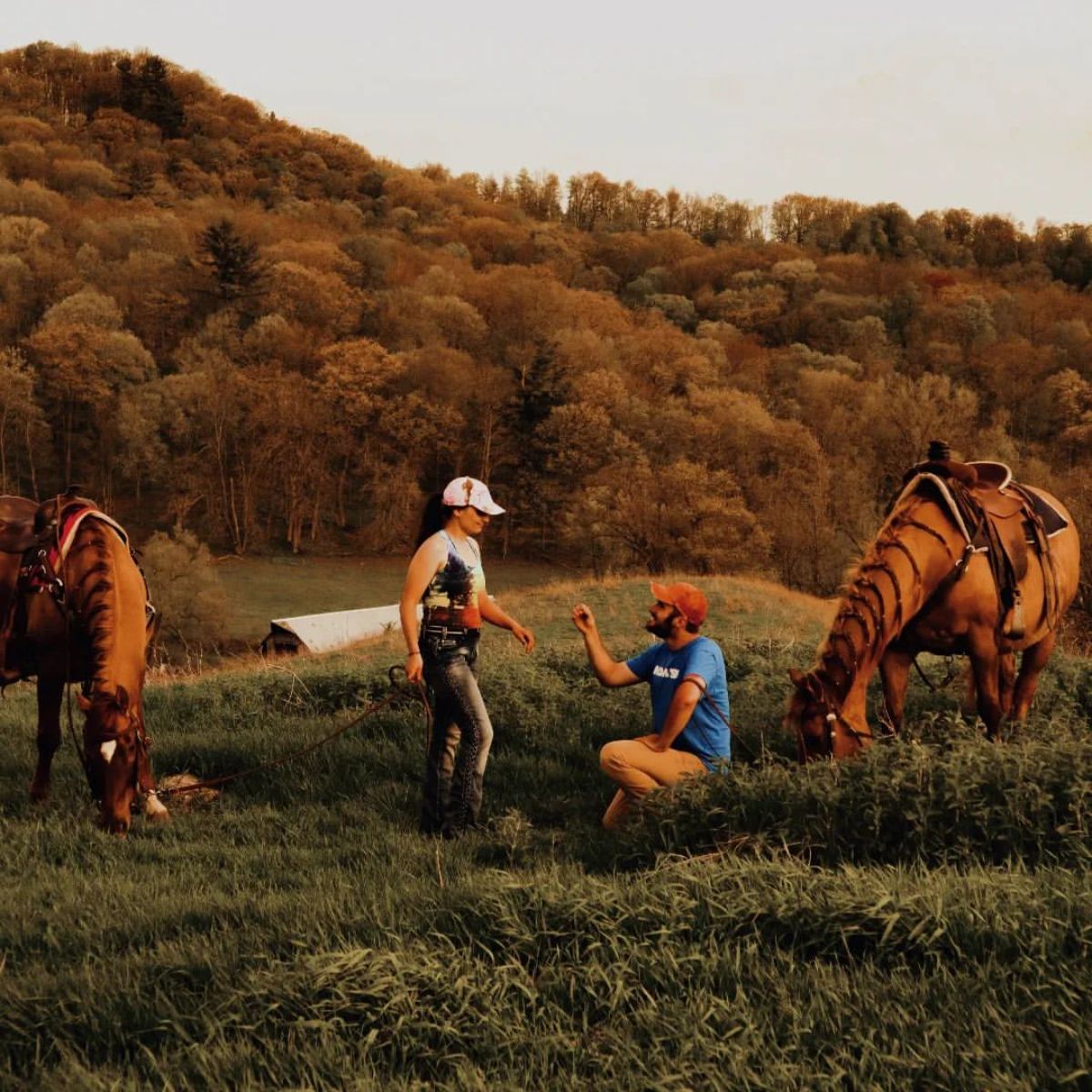 If you know a special spot with rolling hills, lush green grass, and maybe some charming wildflowers, this is a lovely place to propose. You can set up a sweet picnic on the grass or just stay on horseback. If you can, a secret photographer or camera is a great way to capture this magical moment.
13. Propose Surrounded by Horses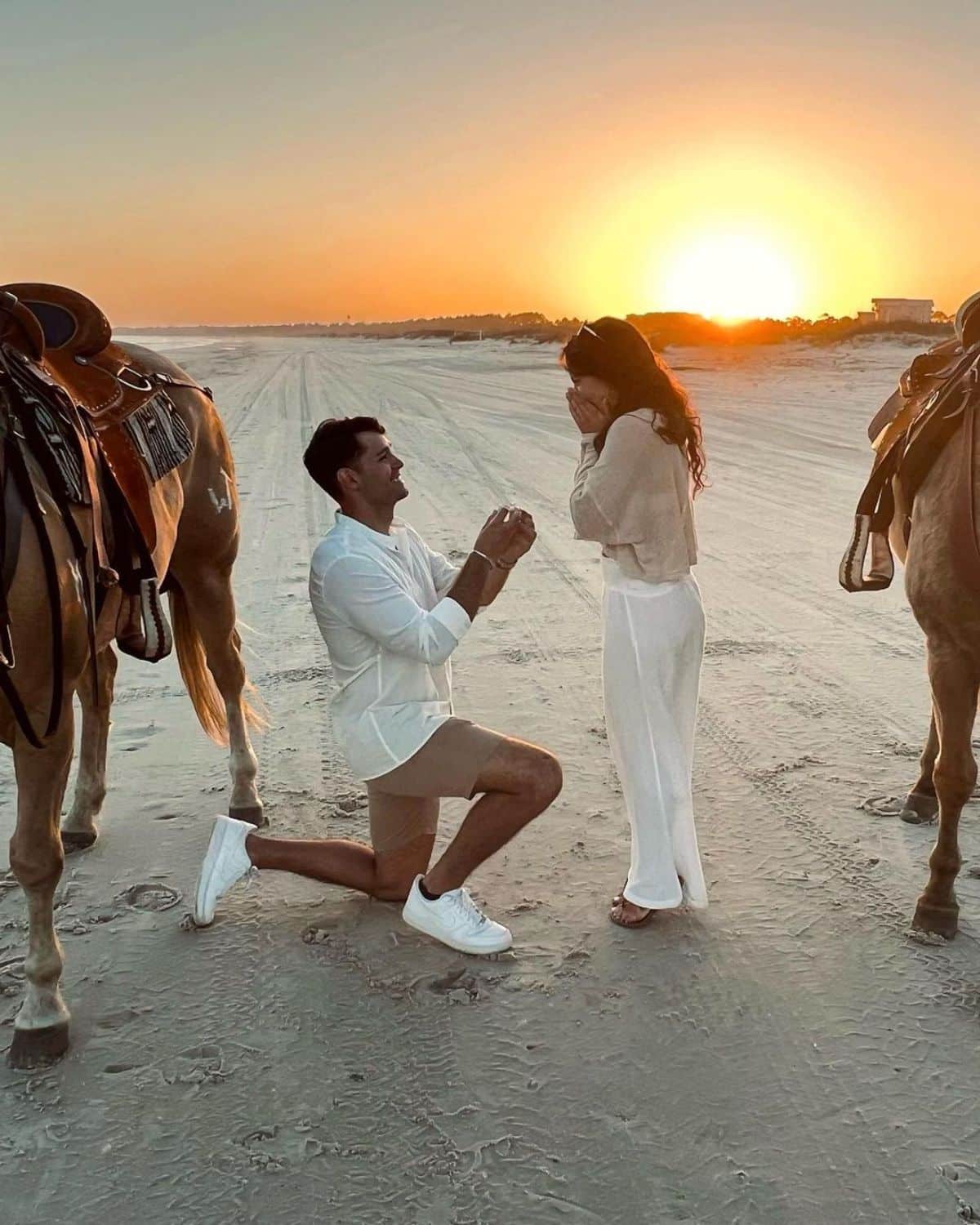 Whether you or your partner own several horses or not, you can plan a proposal surrounded by horses. You can make an excuse for the two of you to visit a farm or stables where you know there will be many horses grazing or walking around. When your partner is full of joy from being surrounded by their favorite animal, you can drop to one knee and pop the question!
14. A Horse With a Sign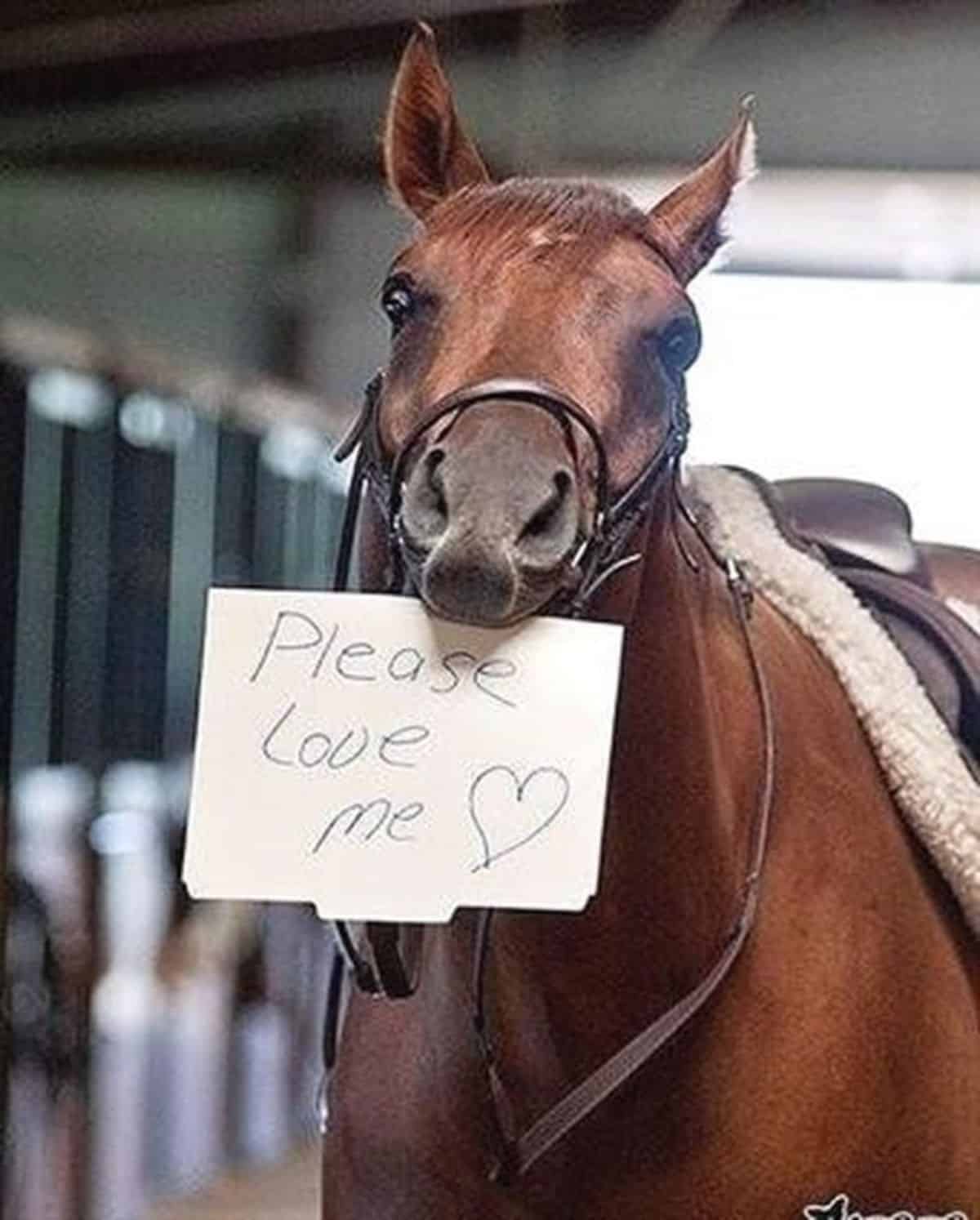 This plan is one of the trickier horse engagement ideas. If you have a well-trained and intelligent horse, you can teach them to hold a sign that says "Will you marry me?" surprising your partner and putting the horse at the center of your proposal. If you love this idea but have a feisty horse, you can pin the sign outside their stable, but try to make it big and bold!
15. Customized Horseshoes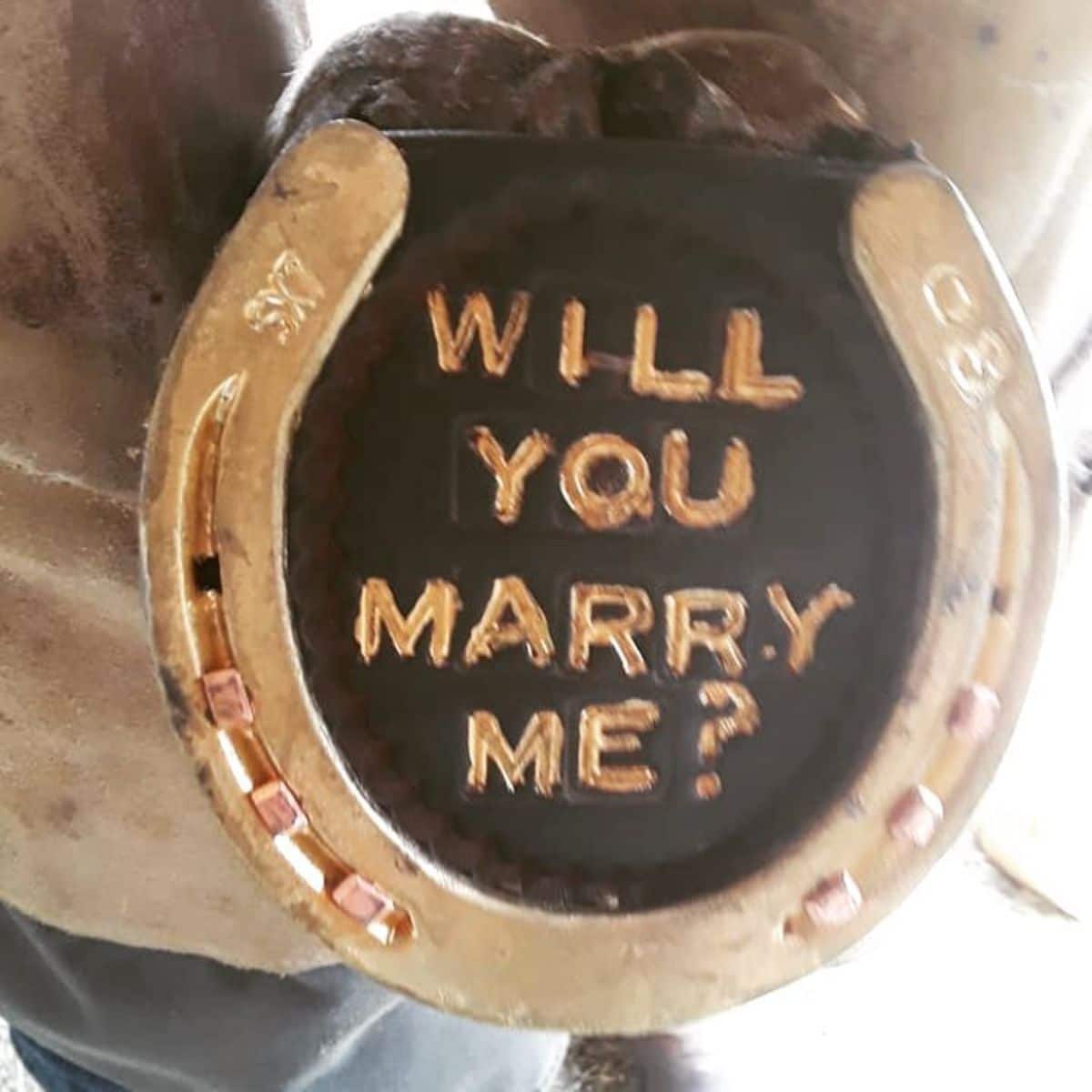 Like the customized halter, you can have horseshoes engraved with the phrase "Will you marry me?" and wait for your partner to find the hidden message. While you can have the horseshoes made and give them to your partner, it's even cuter if you put the new horseshoes on the horse and then show them to your future fiance. This idea puts the horse at the center of the proposal!
16. Ring Around a Carrot
If you and your partner do chores together in the morning, like sweeping the stables, feeding the horses, and doing other simple tasks, you can put the ring on the end of a carrot the night before. When you and your partner go to do your chores, they'll find the ring when grabbing a treat for the horse, and you can be down on one knee waiting for them to turn around!
17. Winter Wonderland Proposal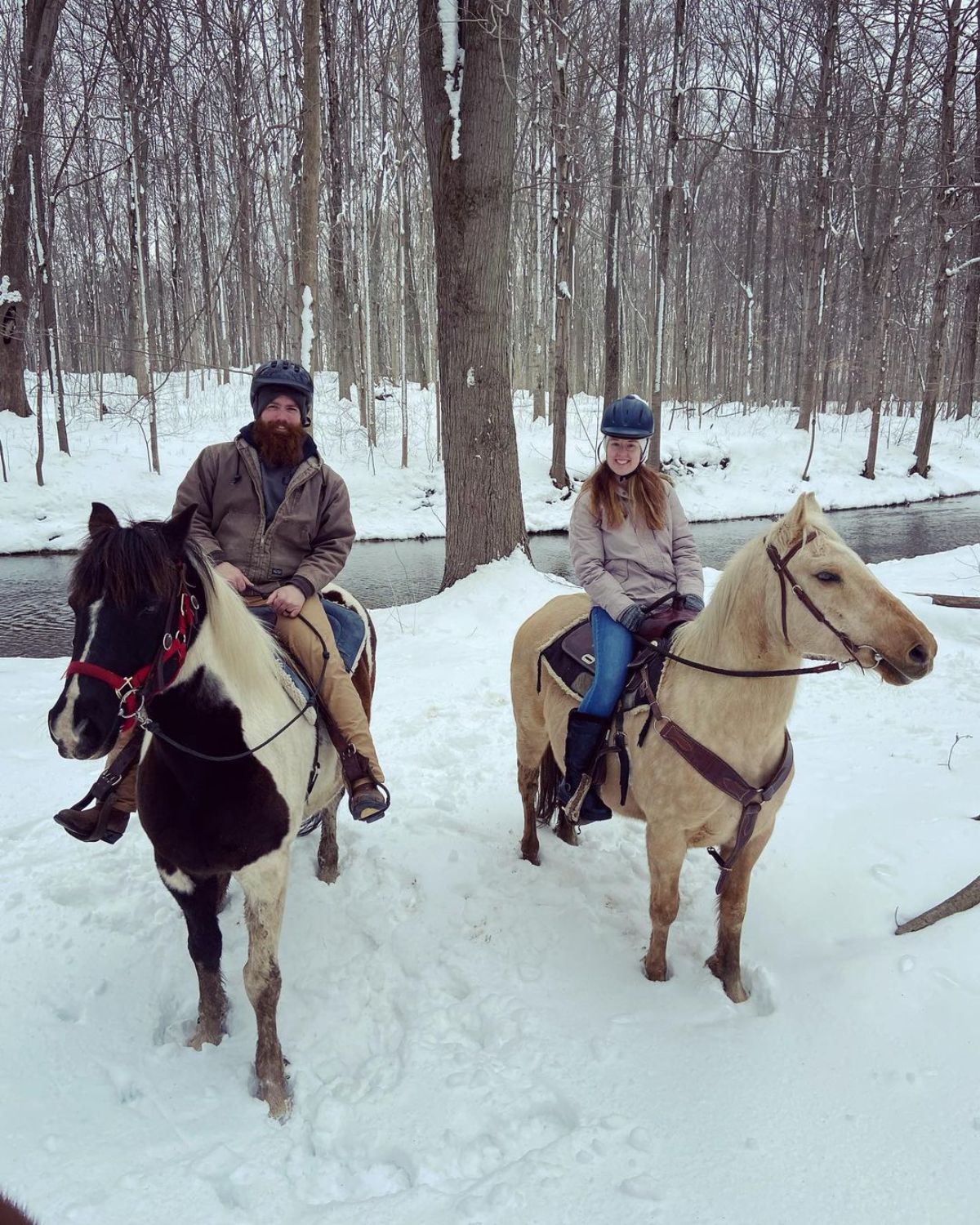 There is something whimsical and enchanting about a winter horse ride. The pure white snow, the crisp air, and the calmness make for a lovely proposal moment. Whether you go for a wintery ride or take a horse and carriage through the snow, proposing right after a beautiful snowfall makes for a magnificent moment aesthetically and emotionally.
Make Horses Part of Your Love Story
Horses are some of the sweetest and smartest creatures with impressive emotional intelligence. Your horse-loving partner will be overjoyed that their favorite animal was part of the proposal, making this exciting moment even more special.
Whether you plan a private proposal or a grand engagement, having a horse nearby will make your future fiance supremely happy. Hopefully, one of these ideas inspired you to create the perfect horse-centric proposal plan.