For many of us, our love of horses fosters from a very young age. While each horse is an individual, there are certain horse breeds that make an ideal choice for young equine enthusiasts. We've gathered a list of the most ideal horses for kids, so keep these recommendations in mind for the young horse lover in your life.
Before we dive in, please keep in mind the importance of teaching young horse lovers about horse behavior and respect towards our equine friends. Once you better understand the way horses experience the world, it can help you to gain a better understanding of the way they are. Horses are delicate and sensitive creatures, as you know, so don't let their impressive size fool or intimidate you!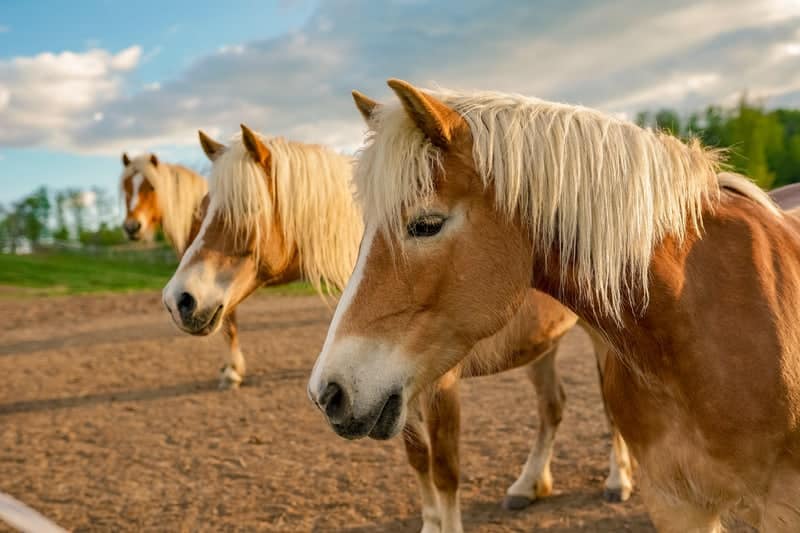 Haflingers
These compact horses are beloved for their easy temperament and calm nature. Not only are they gorgeous given their golden manes, but they are a suitable choice for children, whether to be around or to ride. Haflingers love to explore the trails, and they are athletic and multifunctional in terms of riding. The Haflinger is a small but mighty horse that is generally friendly towards people. Given their laidback nature and love of people, they are known as being a great family horse.
Want to learn more about Haflingers? Check out our article on them here.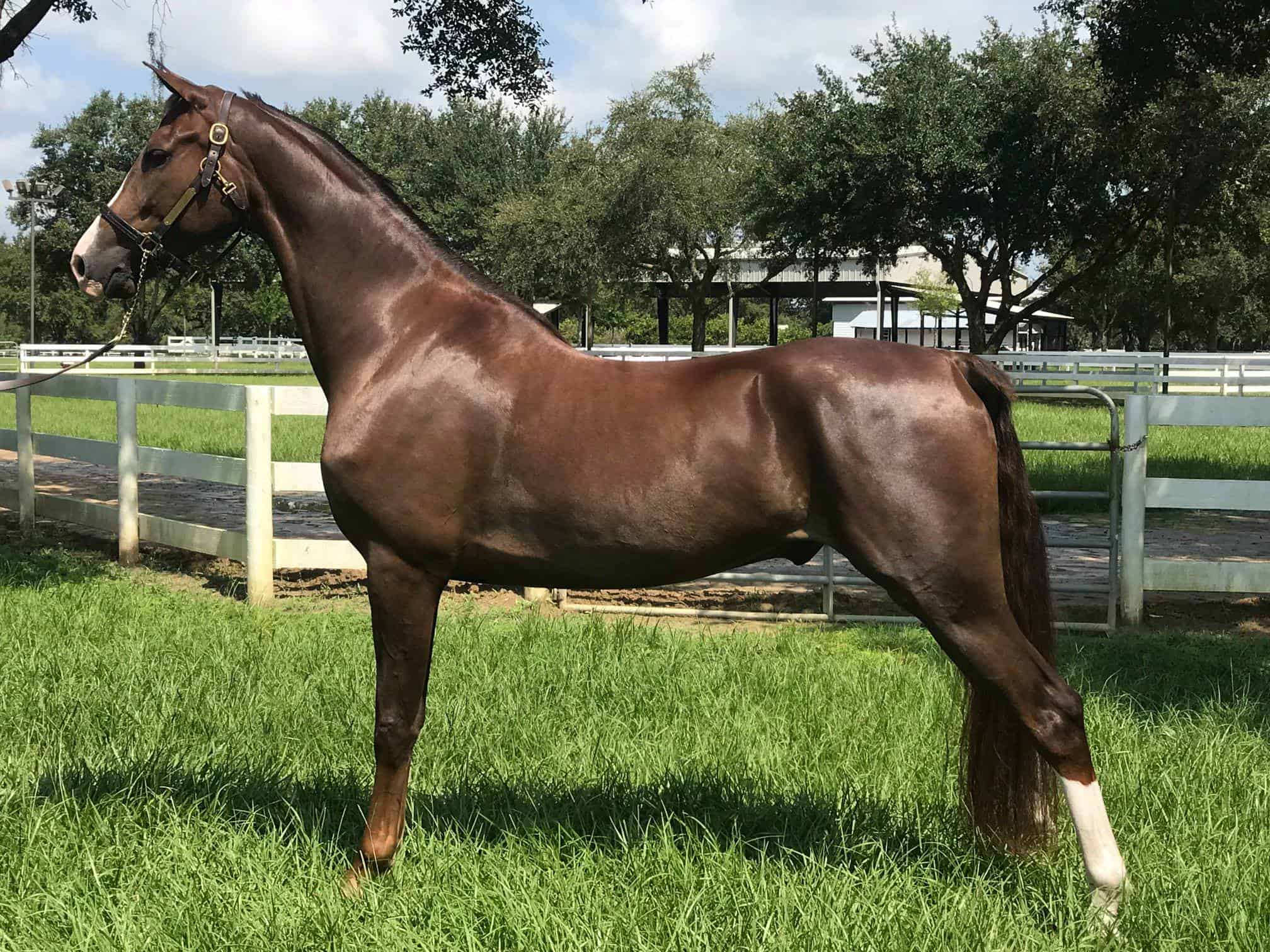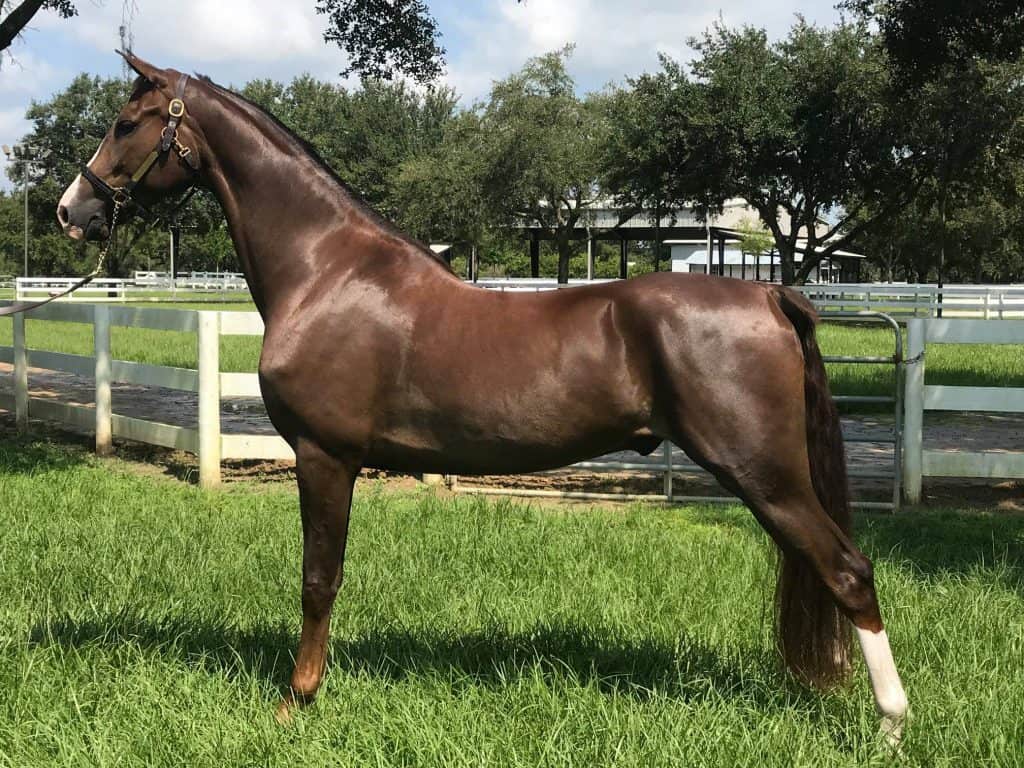 Morgans
This breed of horse is loved for its versatility, as it's used to compete in all disciplines. Morgans are an elegant breed of horse that offer a smooth ride (with rare Morgans offering a gaited ride), and their size makes them a good choice for child riders. This horse breed has a longer than average lifespan and is highly intelligent. Because of its calm demeanor, the Morgan is an ideal choice for beginning riders.
Want to learn more about Morgans? Check out our article on them here.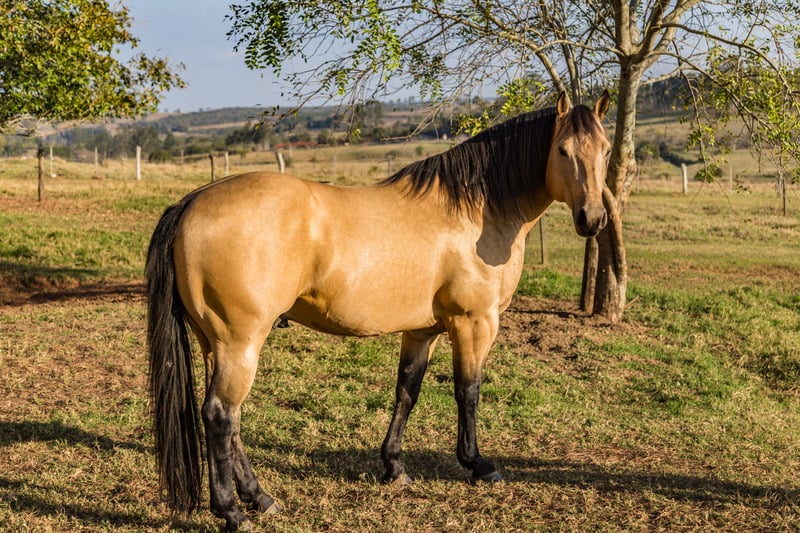 American Quarter Horse
The world's most popular breed of horse happens to also be an excellent choice on our list of horses for kids. The American Quarter Horse is not only an ideal choice for kids but also for riders just starting out, due to their even temperament. These horses can be energetic, and this might be difficult for beginner riders, but they will make up for it with their adaptability, dexterity, and reliability.
Want to learn more about American Quarter Horses? Check out our article on them here.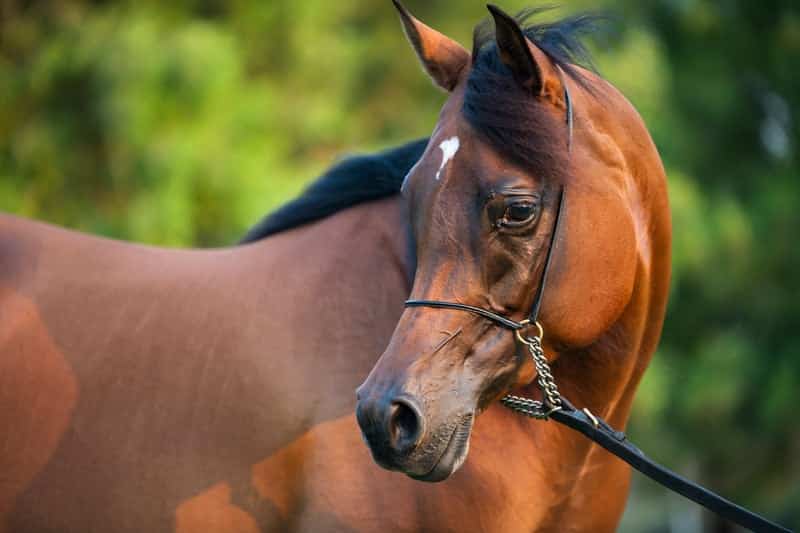 Arabians
While this is certainly a hot-blooded horse, the Arabian horse breed is not a bad choice for those new to horses as they are quiet and much less likely to spook. This ancient breed of horse is known for being trustworthy and generally calm around people. Because they were bred specifically to be ridden, centuries of socialization around humans have made them this way. This breed is likely one of the most easily recognized of all horse breeds given their distinct features, and once you own one you'll learn of their affectionate personality that will steal your heart.
Want to learn more about Arabians? Check out our article on them here.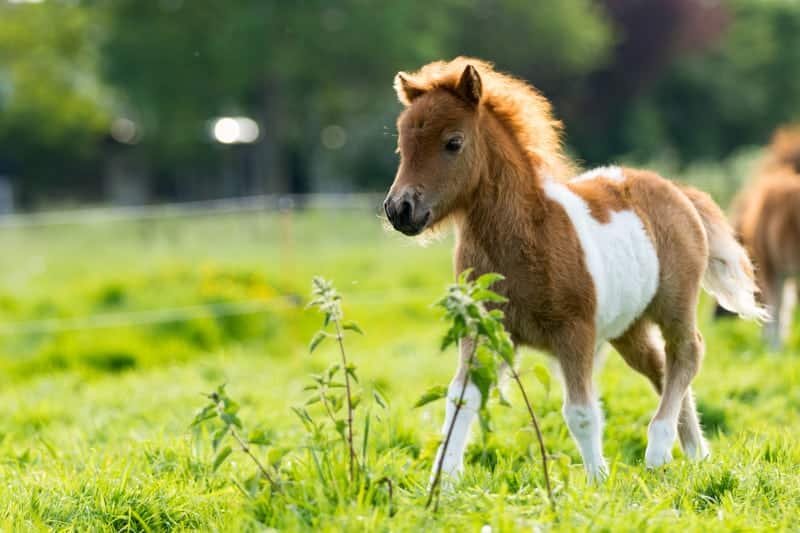 Shetland Pony
This one might come as no surprise as one of the most highly recommended horses for kids. Of course their smaller size is a key factor, but their disposition is another main reason why Shetland ponies are an excellent choice for the young horse lover. This quintessential child's mount is an old breed of horse that is hardy and often lives much longer than your average horse. These equines are praised for being good-natured, gentle, and regarded as highly intelligent. For this and a number of other reasons, they're top on our list of horses for kids. (Other ponies make great choices, too, given their size, but keep in mind that the child could outgrow the equine in terms of riding adhering to the 20% rule.)
Want to learn more about the Shetland pony? Check out our article on them here.