In December of 2015, we posted the tragic story of Charlotte, a Houston Police horse and Tennessee Walking Horse Ambassador who was killed in the line of duty when she backed into a truck's wheel wells, breaking her legs. Officer Ronald Curry, covered her head and laid with her, until her last breath.
Months later, Gen's Shaking Ice, "Charlotte," who had been with the force since she was two years old, received a very special tribute at a ceremony where a painting of Charlotte, donated by artist Loreen Panteleone, was unveiled. Charlotte is the first Houston Police Horse to receive such an honor. The photo used was from Charlotte's first day on the force.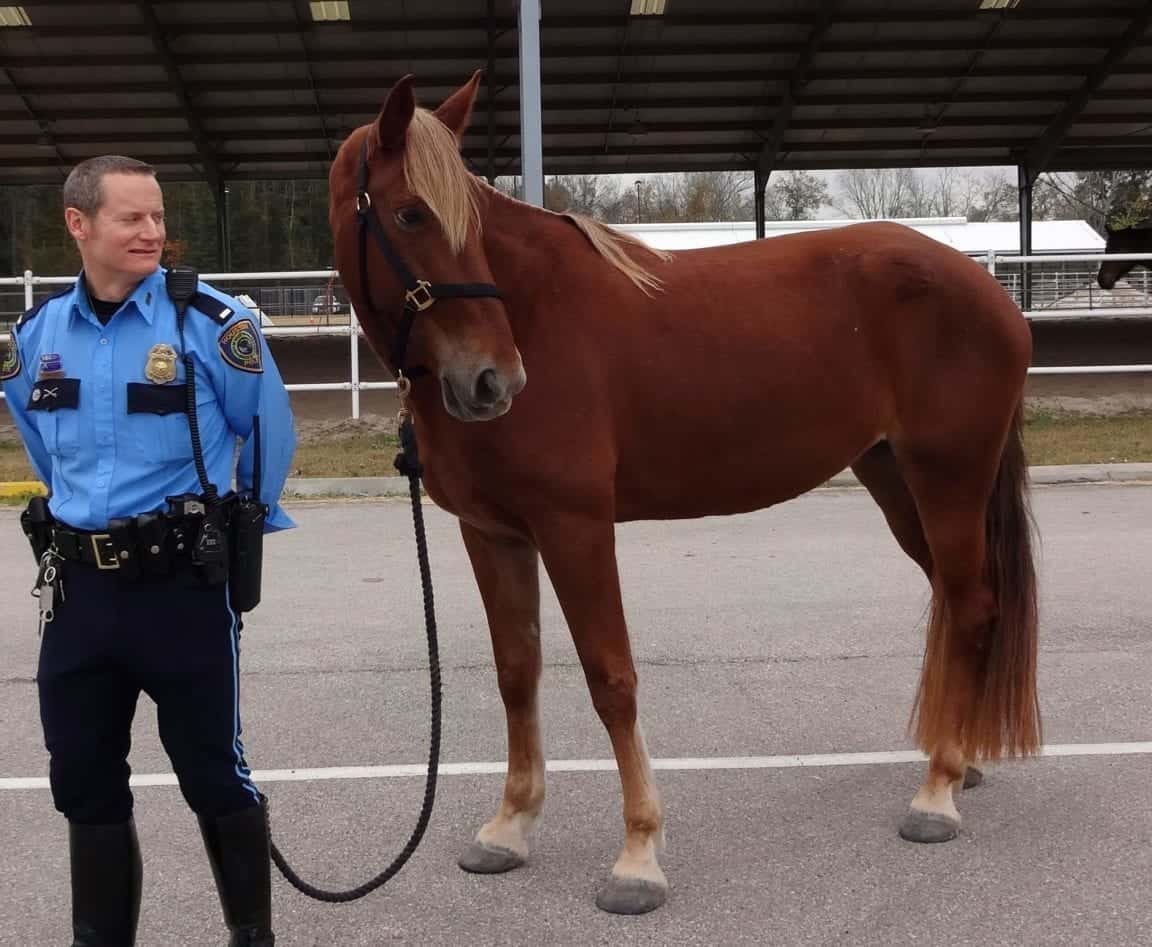 The portrait, Panteleone told iHeartHorses in an earlier interview, will stay with the police department. However, she said canvas reproductions will be given to those who knew her best, including Officer Herrejon who was riding her the day of the accident and suffered multiple injuries, and Lt. Randall Wallace, who was the first person to ever ride Charlotte.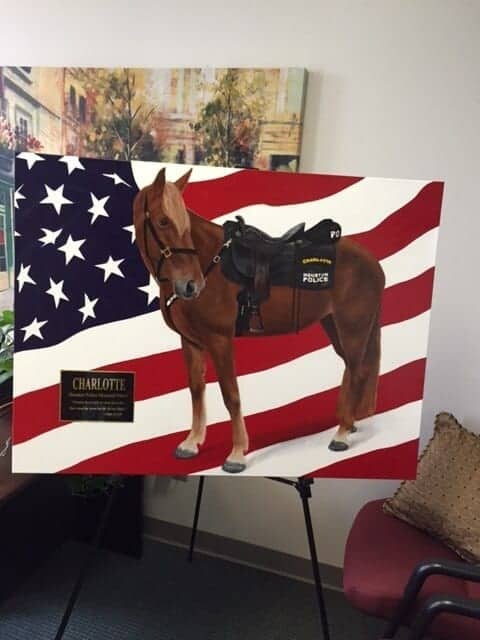 In fact, Cris Van Horn and Lt. Wallace wrote a touching tribute titled "A Shooting Star" after her passing. The following paragraph sums up how much she meant to the force:
Even though Charlotte's time on earth was very short, she served bravely and willingly for the three years. She patrolled the streets of Houston and fought crime with her human partners. She touched the lives of many all over the world who followed her accomplishments. She was a wonderful addition to the Houston Mounted Patrol and an absolutely stellar ambassador to the Tennessee Walking Horse breed. While her life was like a shooting star, she will always shine brightly in the hearts of all who loved and knew her. Godspeed over the rainbow bridge, precious Charlotte. We will meet again.
The following news story shows the unveiling of the her portrait:
Panteleone is the artist behind the K9 Hero Portrait Project. Although she mainly paints dogs, she says she is a horse lover who "lost herself" in the painting of Charlotte. She made a special video showing the stages of the painting, shown below:
All of Panteleone's painting are done at no charge, to honor our four-legged service members who give their lives to protect us. You can find out more about her projects and including ways to donate, by visiting her website.