You put in the time doing ground exercises with your horse, and now you are well on your way to developing a loving relationship based on respect and guided leadership. Next, you need to figure out which type of riding style is right for you. There are numerous types of riding styles. Deciding which is the best for you can be very subjective to your desires and the horse's athletic ability. Here are some things to consider before you make your decision.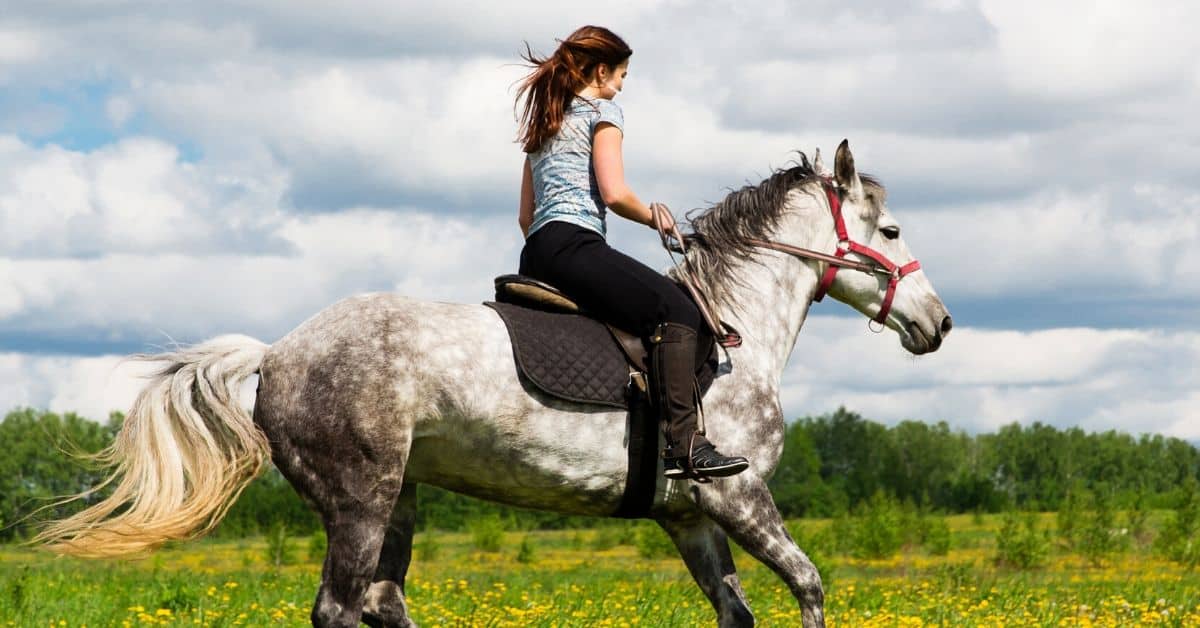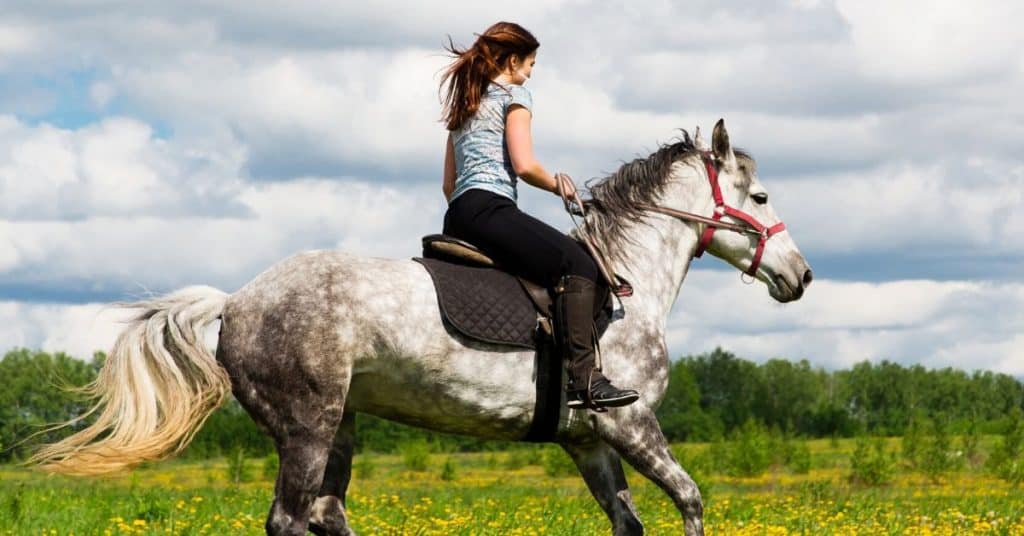 Are you interested in a competitive riding style?
Do you like to show off what long hours of hard work can accomplish? Then maybe rodeos and horse shows are in your future.
Rodeo got its start back in the day when cowboys wanted to show off talents needed to do their jobs. The different events performed at rodeos show the skills necessary to make a working cow ranch succeed. Roping, bulldogging, and even barrels and poles are events that started on working cow ranches.
To be successful at a rodeo requires a horse that is a top athlete. Your horse needs agility while moving at top speeds. A horse that is not in athletic shape can quickly acquire injuries that can end a rodeo career, if not a riding career altogether. With that being said, if you want to rodeo, you need to be sure both you and your horse are ready for the work it takes to be top athletes.
Horse shows come in a variety of flavors. There are shows for 4H kids, open shows for grade horses, and registered breed shows. Besides halter and showmanship classes, these shows have classes in both English and Western riding styles. Therefore, you will have a large number of classes from which to choose.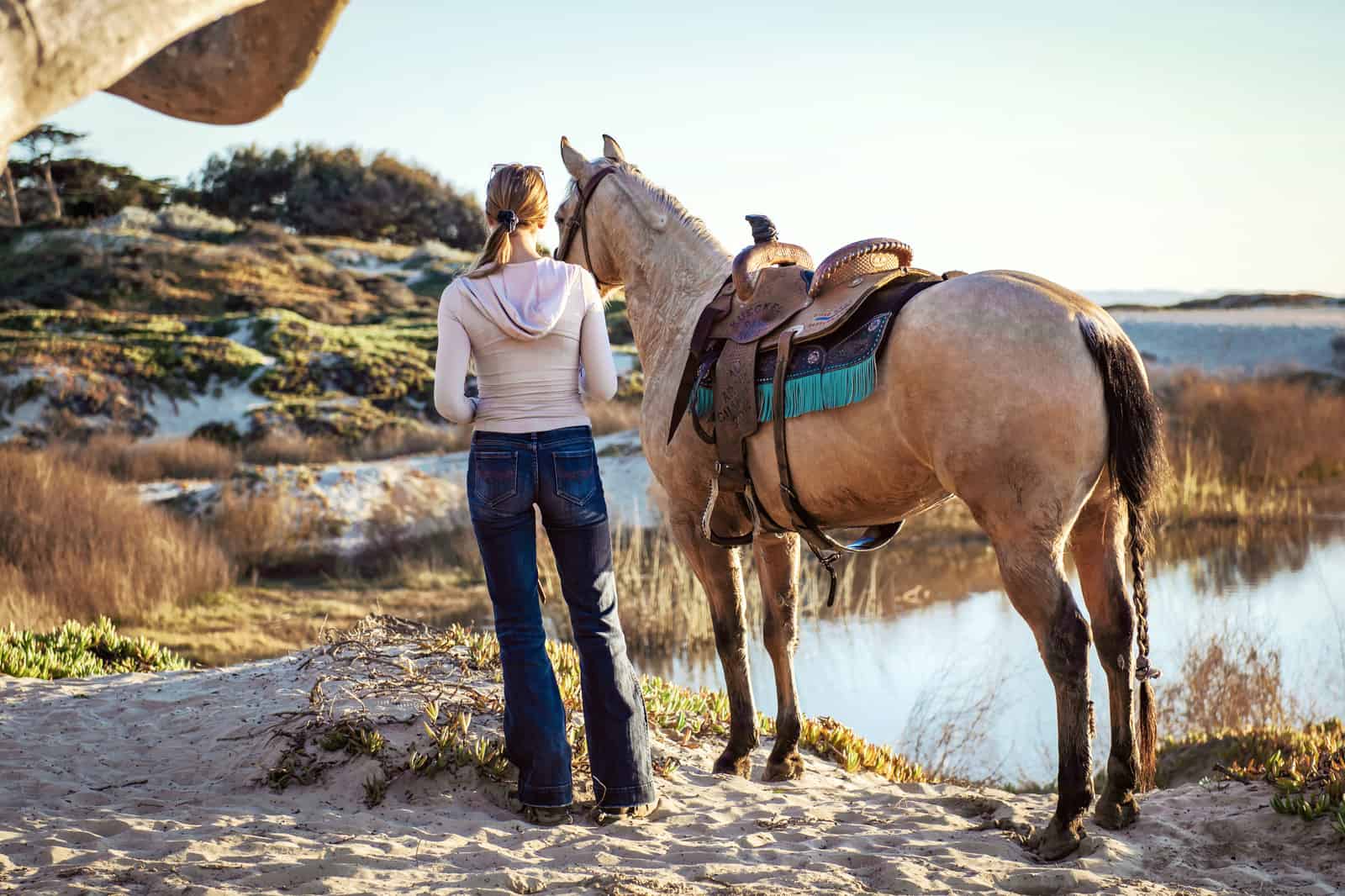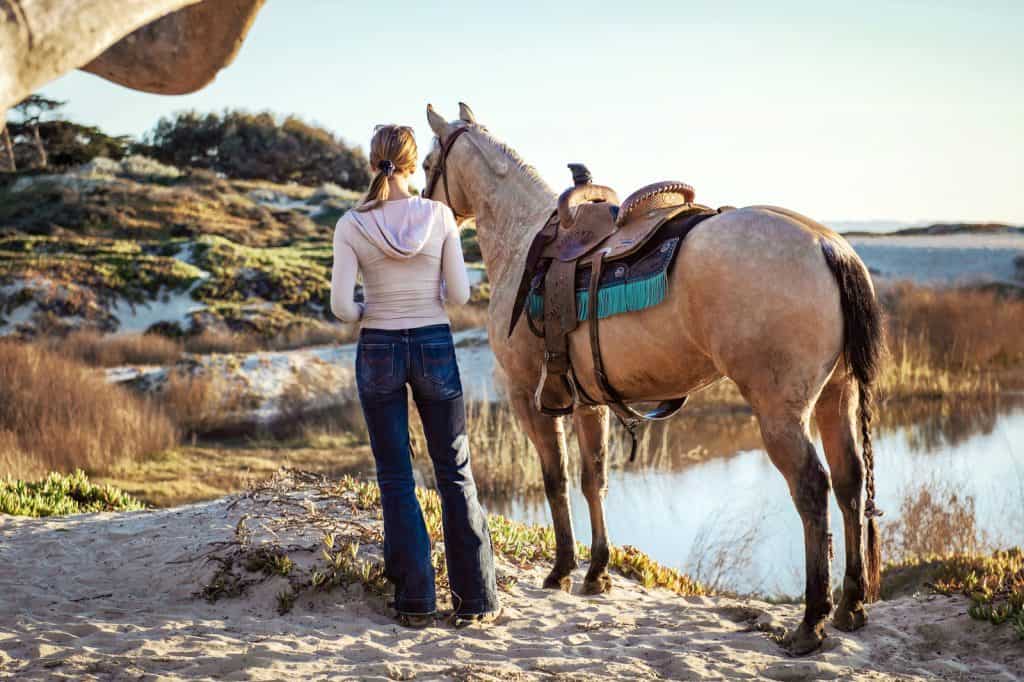 English Saddles vs. Western Saddles
English saddles are smaller and have thinner stirrup leathers than Western saddles. English riding style is an excellent way for the rider to learn balance and rely less on the saddle.
Some trainers prefer to start their students in an English saddle for this reason. If you want to learn to jump your horse over fences and obstacles, you will appreciate how an English saddle gets out of your way. Dressage saddles are a type of English saddle that allows for close contact and communication with the horse through the rider's seat and legs.
Western saddles are designed to hold the rider more securely in the seat.
Don't get me wrong. You can still fall out of a Western saddle. Western riding style varies. It could be a western pleasure horse that moves so smoothly it can comfortably ride from dawn to dusk. Western riding style can also refer to the reining horse who slides 30 feet to a stop. If you are interested in a riding style that requires more security, then a western saddle will be your best bet.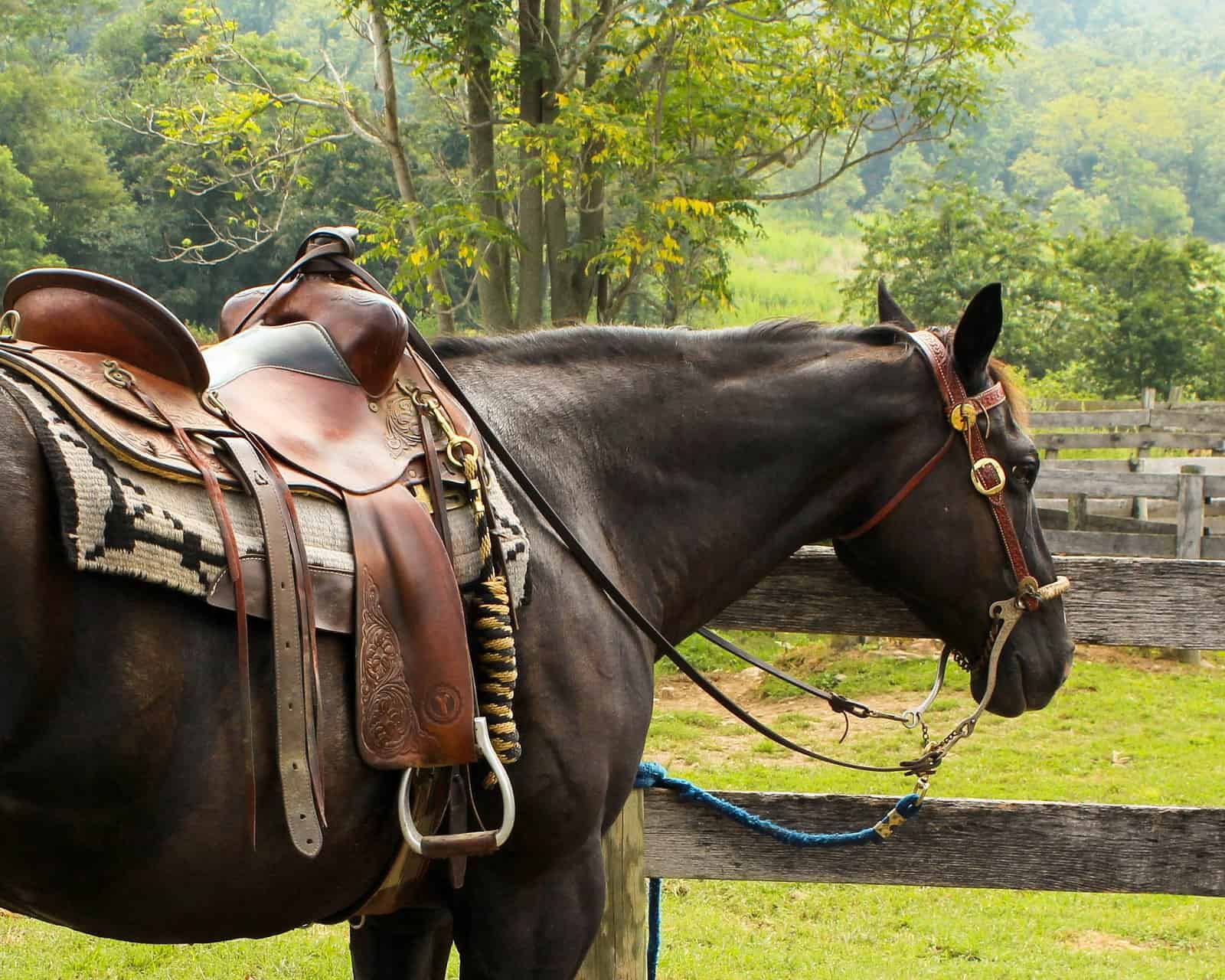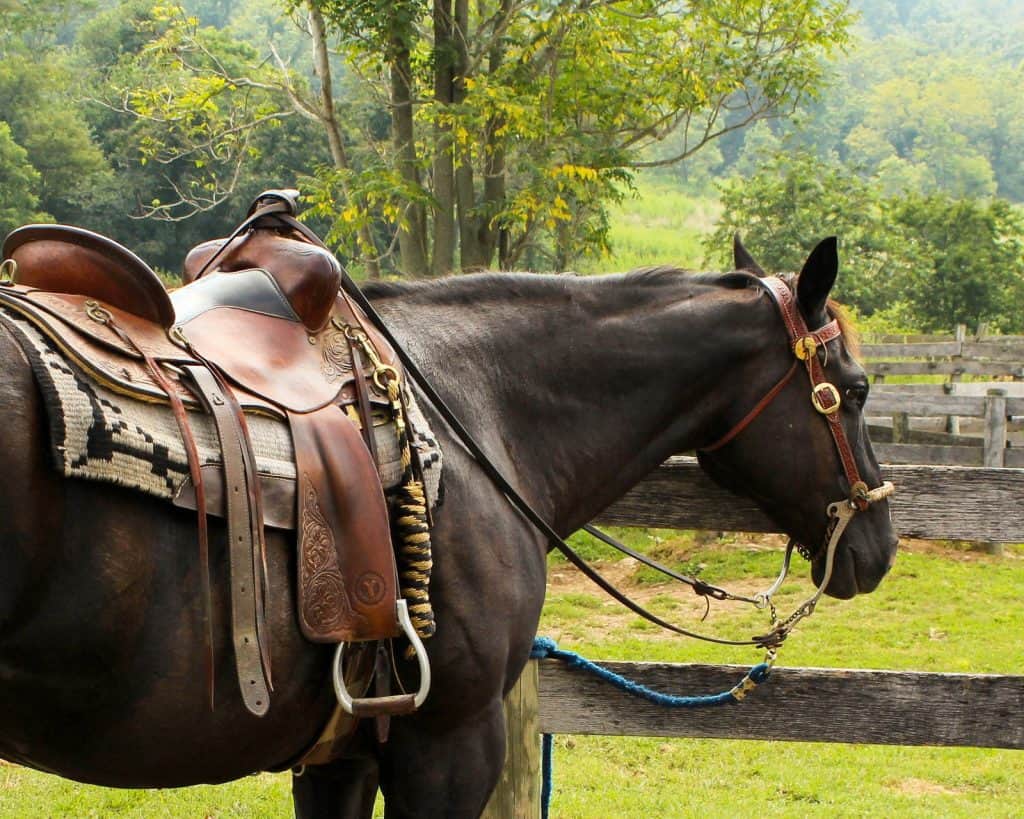 Has anyone ever told you your horse is "cowy"?
Cutting, team penning, and working cow horse are also competitions that emulate the skills of a working cow ranch. Horses are often bred with "cow sense" and will have a natural aptitude for this kind of work. This is another riding style that requires an athletic horse.
In these events, the rider and horse are challenging cows to go to, or stay in, a specific area. Horses that perform in these events will use quick movements from side to side and sudden changes in directions. You will need excellent balance and a centered seat to be able to compete successfully in these events.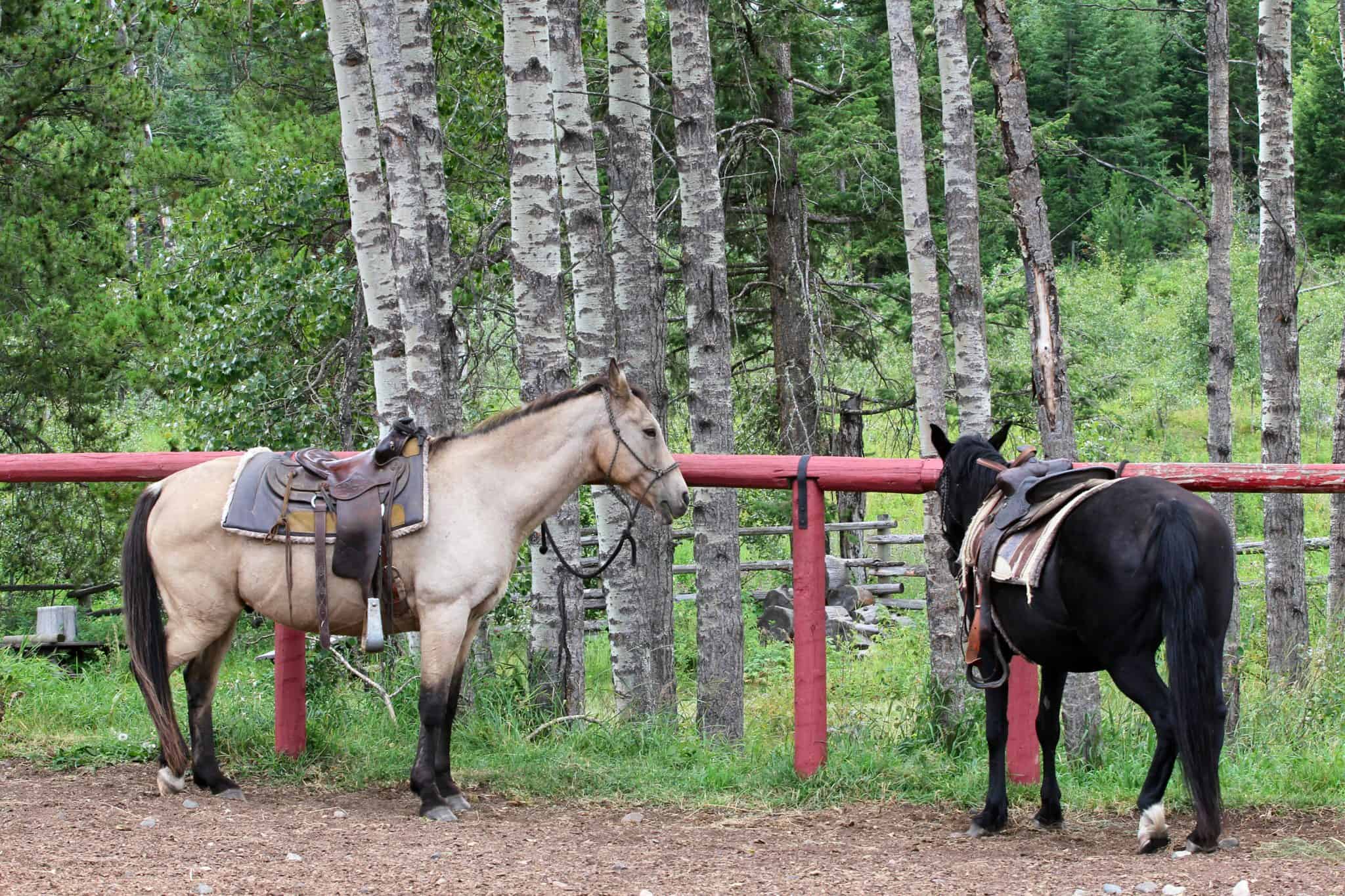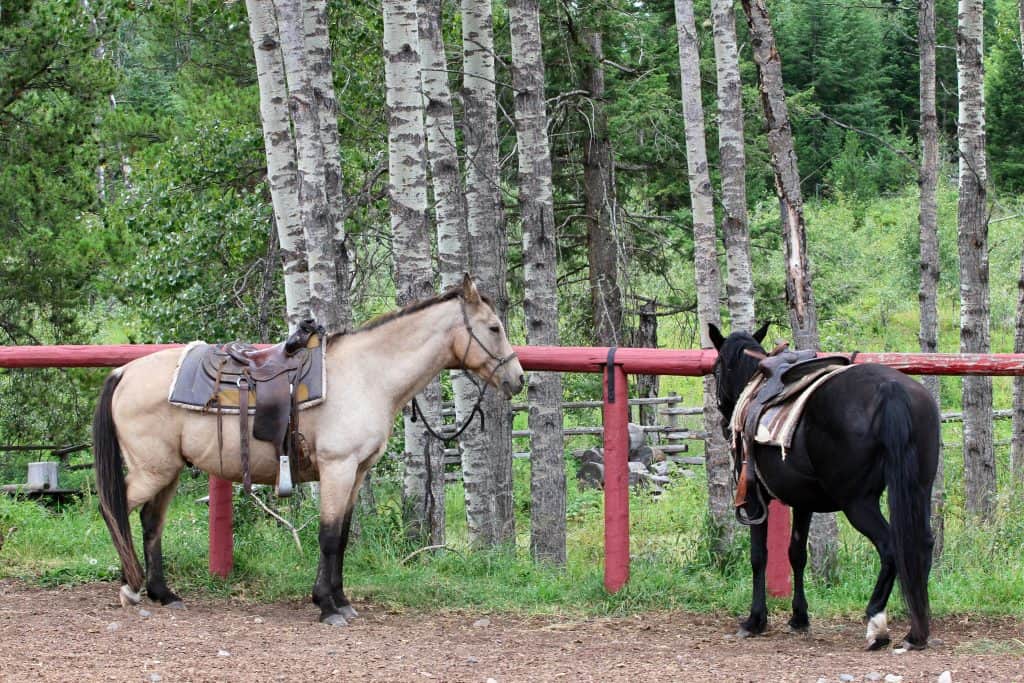 Do you trail ride? Do you want to see the world from the back of a horse?
On the bucket list of many a horseman, you will find: traveling different areas of the world on horseback. Maybe this isn't on your bucket list, but you find riding the local horse trails a relaxing and enjoyable pastime. Either way, you will want a calm horse that doesn't get spooked at the slightest snap of a twig. A horse that always wants to turn back toward the barn or stops to graze on every blade of grass can make what started as a pleasant ride a complete aggravation.
Be sure to work on the basics with your horse before going on the trails. A good rule of thumb is one or two days in the arena, followed by one day on the trail, then back to the arena the next day. This also helps horses not to get so bored with arena work. They need to be horses sometimes.
Traveling the world on horseback would be ideal if we could always take our own horse. Unfortunately, that is not an option for most of us. You never know what habits the horses at different riding stables or "dude ranches" may have. It will be beneficial to learn how to deal with different behaviors of horses before you go on your trip.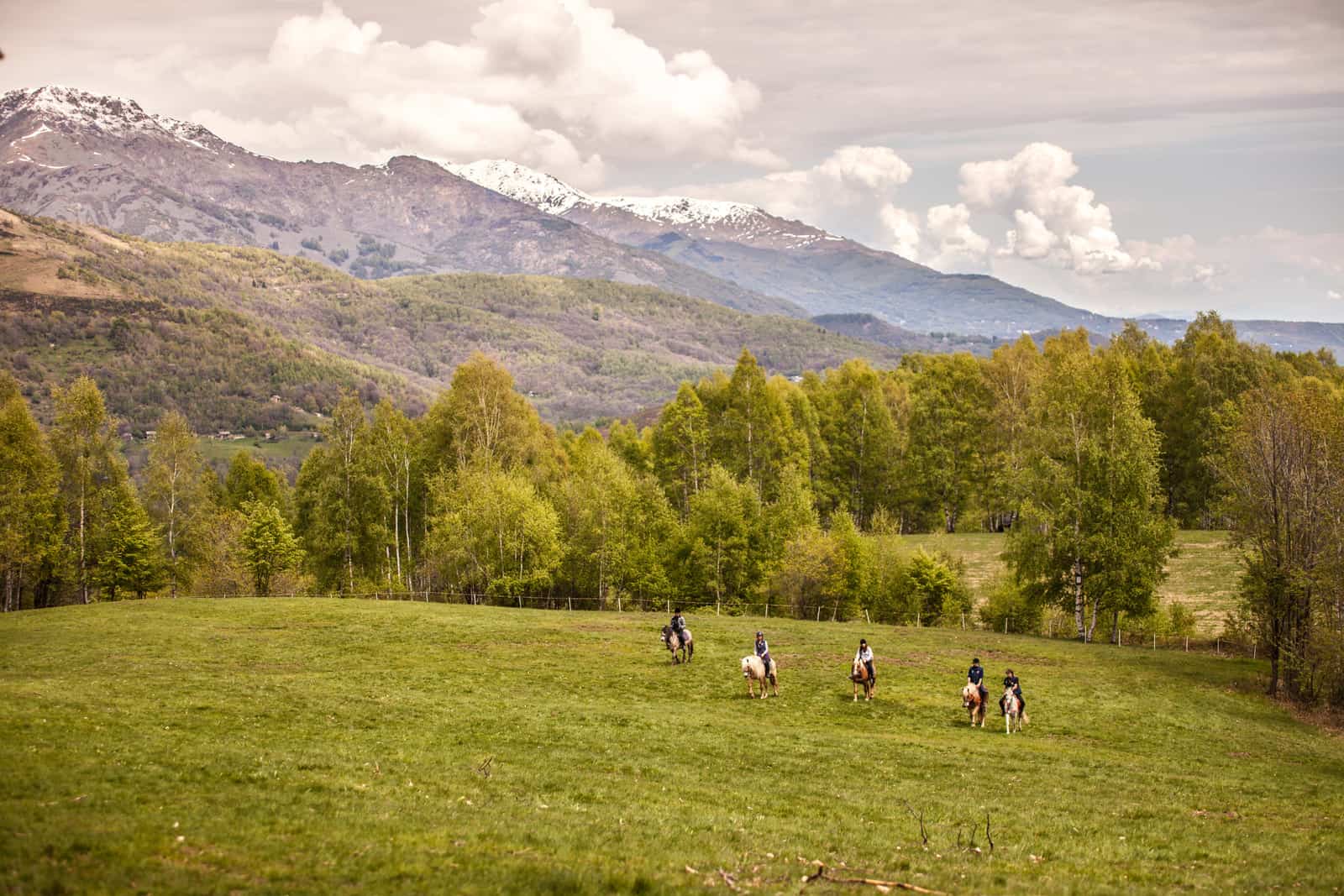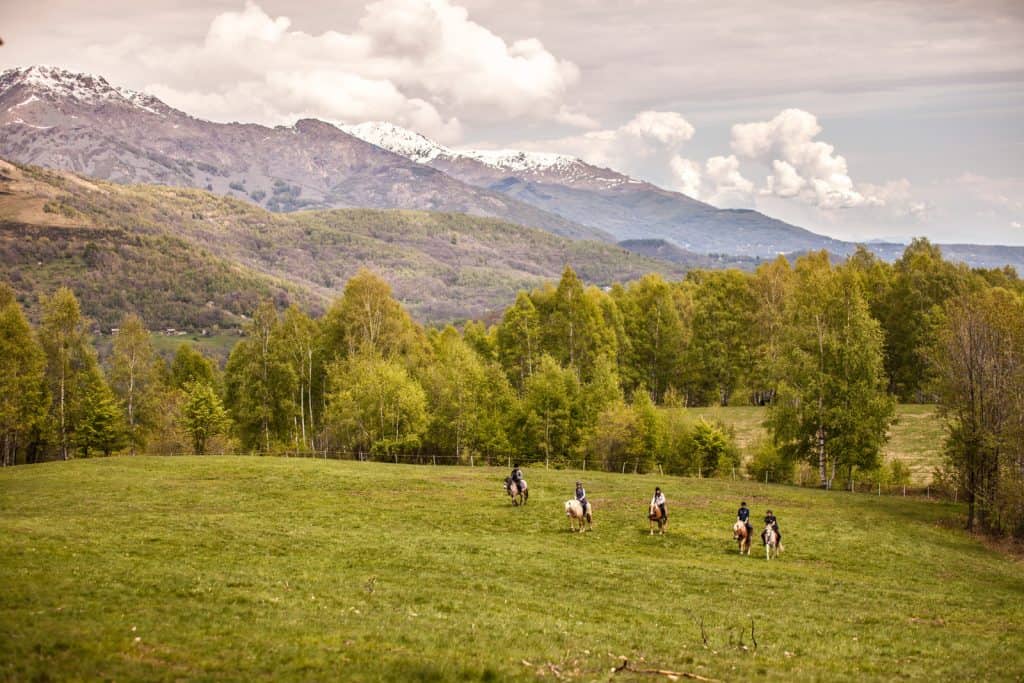 Do you crave the challenge of endurance riding?
Some runners get addicted to marathons. Endurance riding can have the same effect on some equestrians. Both marathons and endurance riding require the participants to be in tip-top athletic form. The average marathon is 26.2 miles (42.195 kilometers). An endurance race can be anywhere from 25 miles to 500 miles. We want the best for our horses and want to keep them healthy. We highly recommend having an equine veterinarian do a complete exam to ensure your horse can safely compete.
Would you enjoy a riding style that requires a horse to display extreme athletic ability, while also modeling control and elegance?
If this is the case, then perhaps Three-Day Eventing is the right choice of good riding style for you. The three-day event consists of one day of stadium jumping, one day of cross country jumping, and one day of dressage. Everything about this riding style demonstrates obedience, flexibility, and balance. The rider and horse need to have an extremely close connection to communicate what is necessary to earn high scores. The physical and mental requirements of both rider and horse can be daunting. With that being said, Three-Day Eventing can be an exciting and rewarding riding style in which to compete.
Choosing your riding style can be very subjective to your desires and your horse's abilities. Try some out! We are confident you will find out which riding style works best for you and your horse.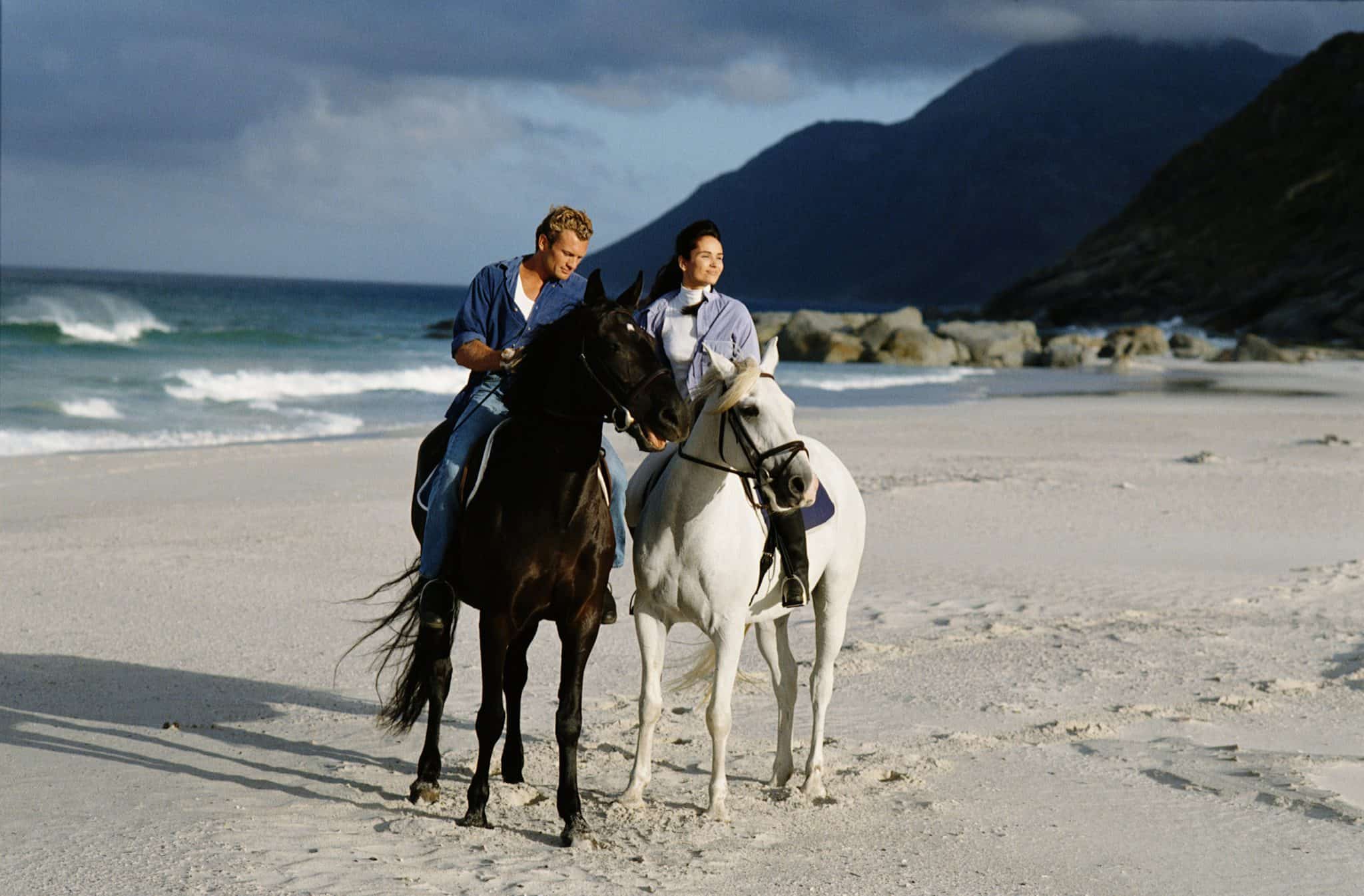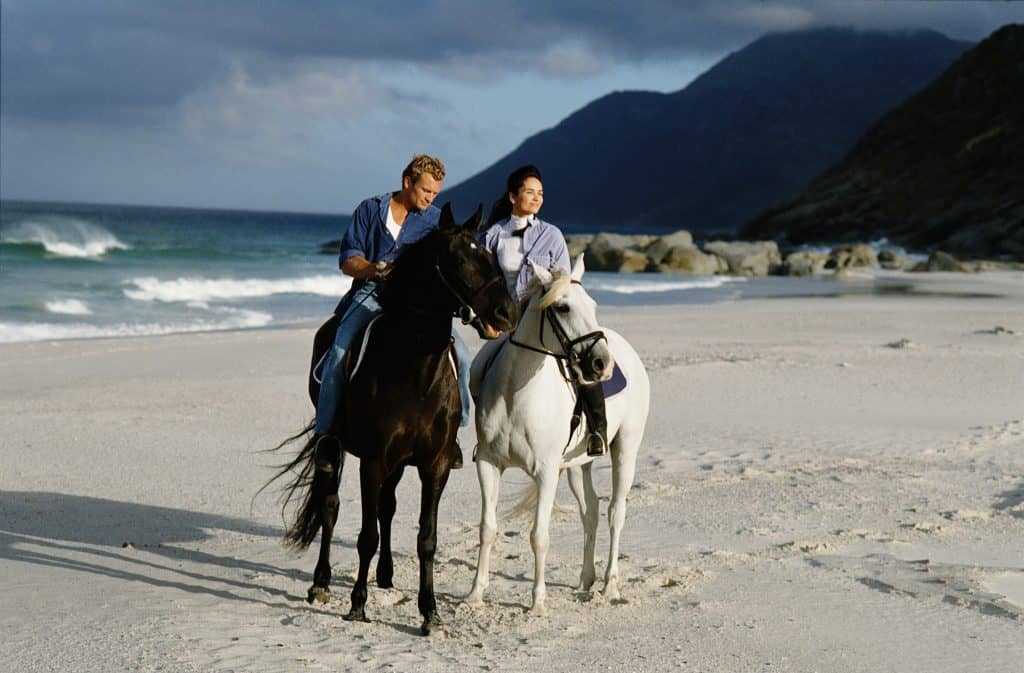 Which riding style is your favorite? Let us know in the comments below!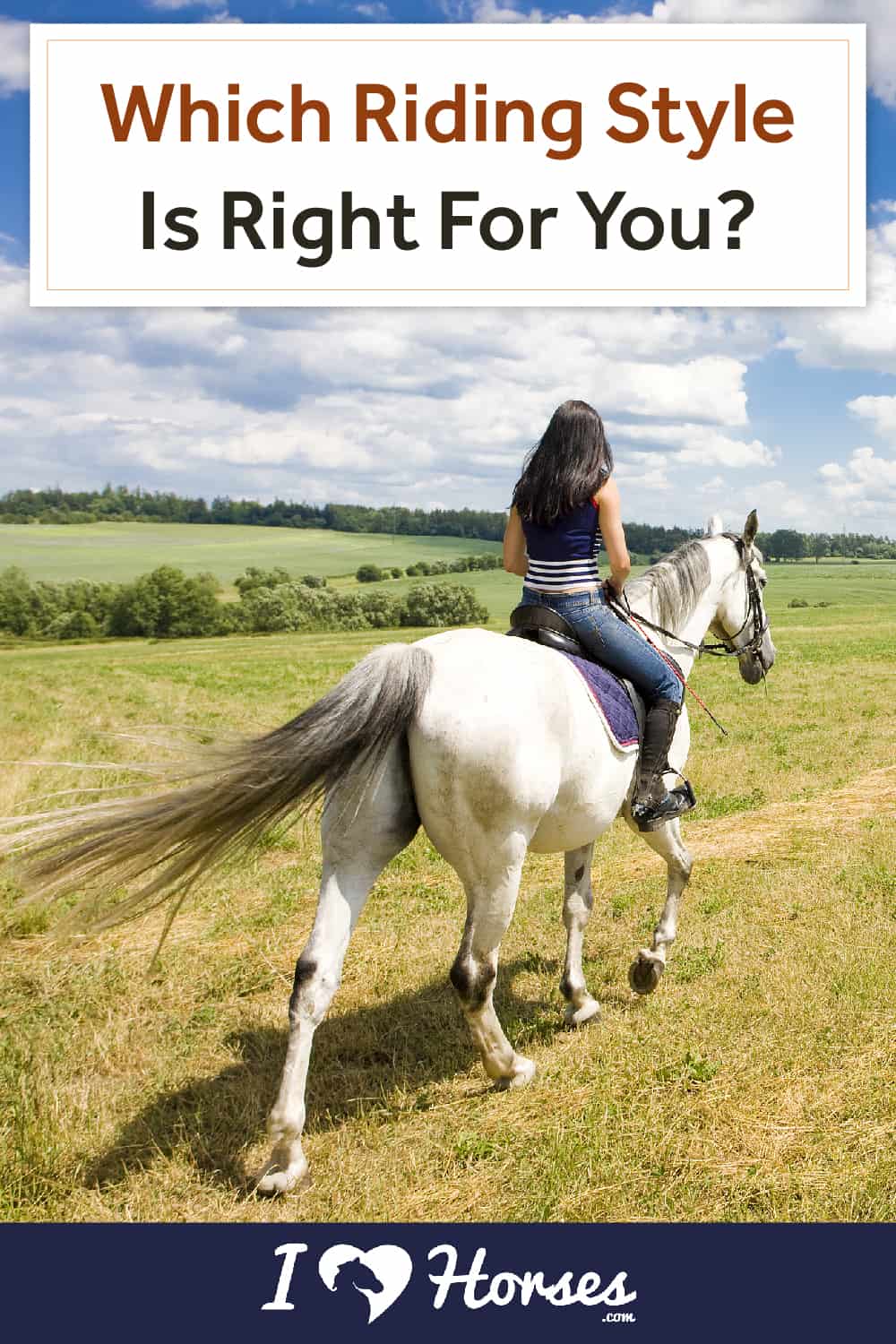 About the Author
Wendy Sumner grew up on a quarter horse ranch in Wyoming. She helped raise and train horses to be shown in the American Quarter Horse Association. At college, she received her Equine Science degree and pursued her love of everything equine. She has spent the last 35 years raising and training horses and teaching lessons. We are excited that she has agreed to join our team as a researcher and writer.