Jo Jo's Gypsy was one of 38 horses found abandoned in Bourbon County, Kentucky in August 2014. She was so emaciated, she was not expected to survive. She weighed just 758 pounds! She was given to Our Mims Retirement Haven, a Paris, Kentucky horse sanctuary and rescue. And that is where the miracle happened.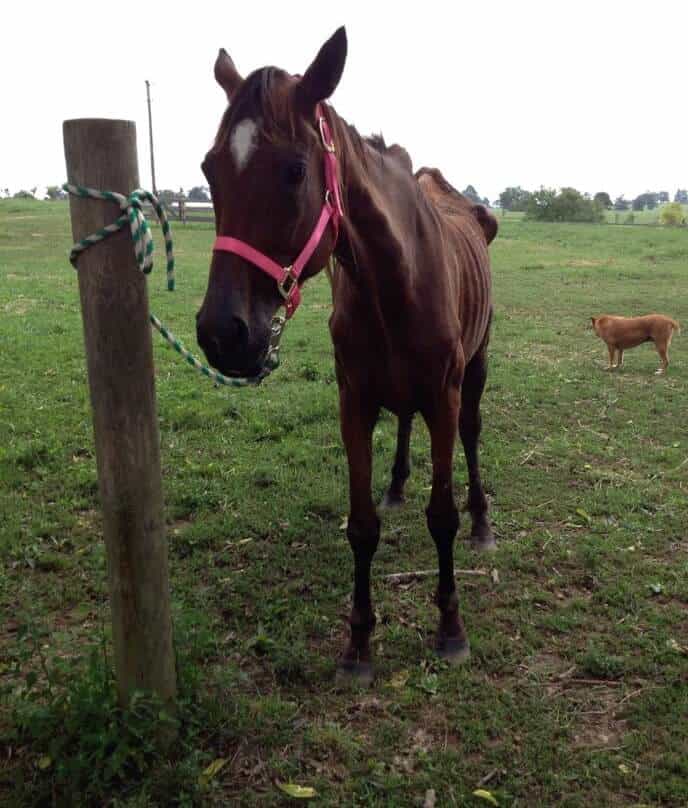 Jeanne Mirabito, Owner of Out Mims Retirement Haven, has seen a lot of horses in her time, but none as bad as Jo Jo. Her granddaughter Kaylee is often seen about the place, and she too couldn't believe the state that Jo Jo was in. She was immediately drawn to the mare.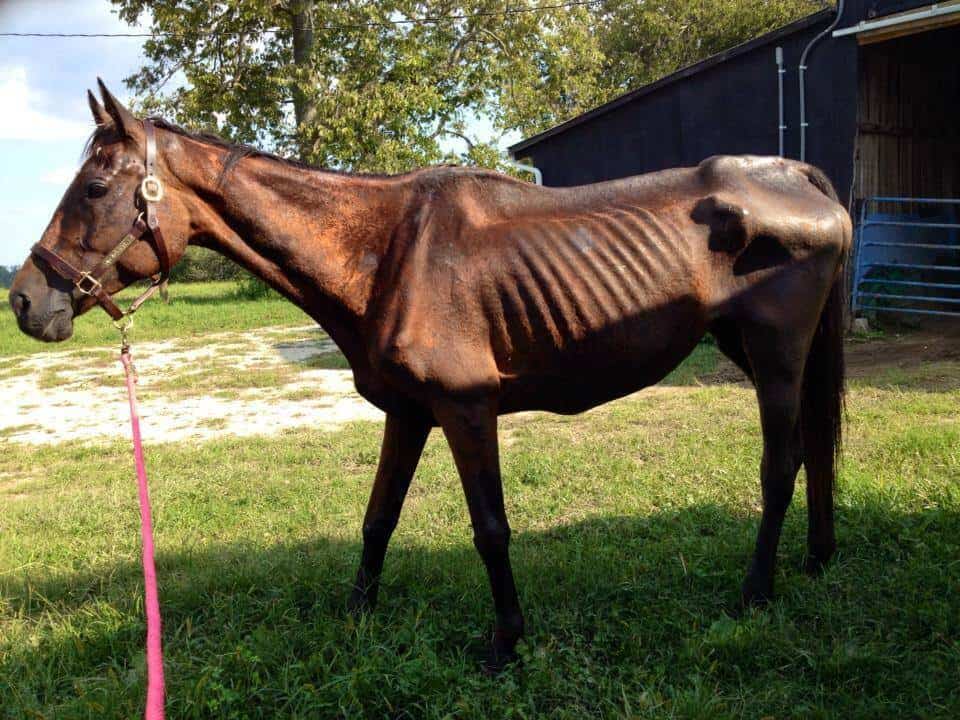 "Kaylee helps almost daily in the barn so she has seen a lot in her young life," Mirabito told iHeartHorses. "None as bad as Jo Jo's Gypsy, though. She is a beginning rider and rides another rescued horse, a Rocky Mountain mare named Lilly."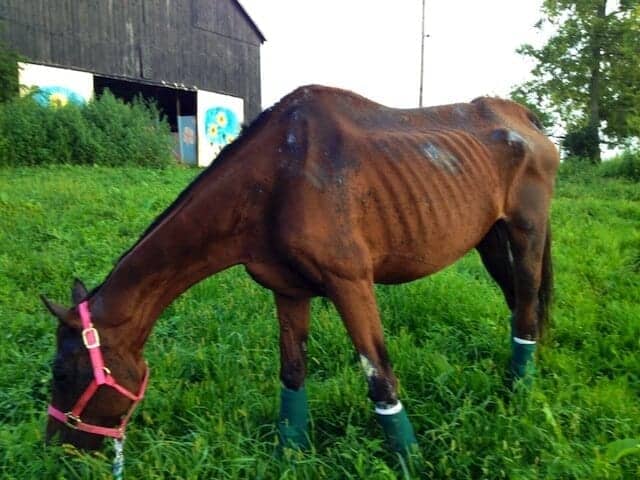 This time, Kaylee proved to be exactly what was needed – nothing short of magic, Mirabito said:
Jo Jo obviously had a strong will to live. But the moment she saw Kaylee, her resolve increased tenfold. She took one look at Kaylee and fought harder. Kaylee became just as important to Jo Jo as food and water. In short, their relationship is nothing short of magic.
A nonprofit group called ONE HORSE AT A TIME raised considerable funds for Jo Jo. Almost all of her bills, until she was out of the woods, were paid by them. Also, 40 bags of feed were donated for the horse.
It was Kaylee who took care of Jo Jo every day, however, providing not just food and water, but something just as important: unconditional and unwavering love.
And Jo Jo began to respond to the little girl.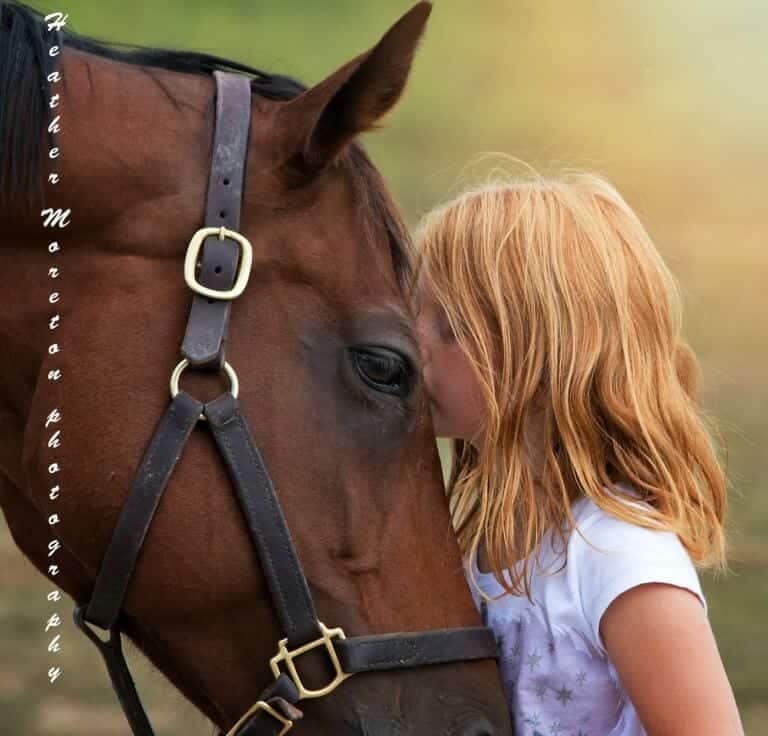 Now, just a year and a half later, Jo Jo is a robust 1,200 lb. mare that has even been cleared by the vet for light riding! It's truly one of the most incredible transformations we have ever seen!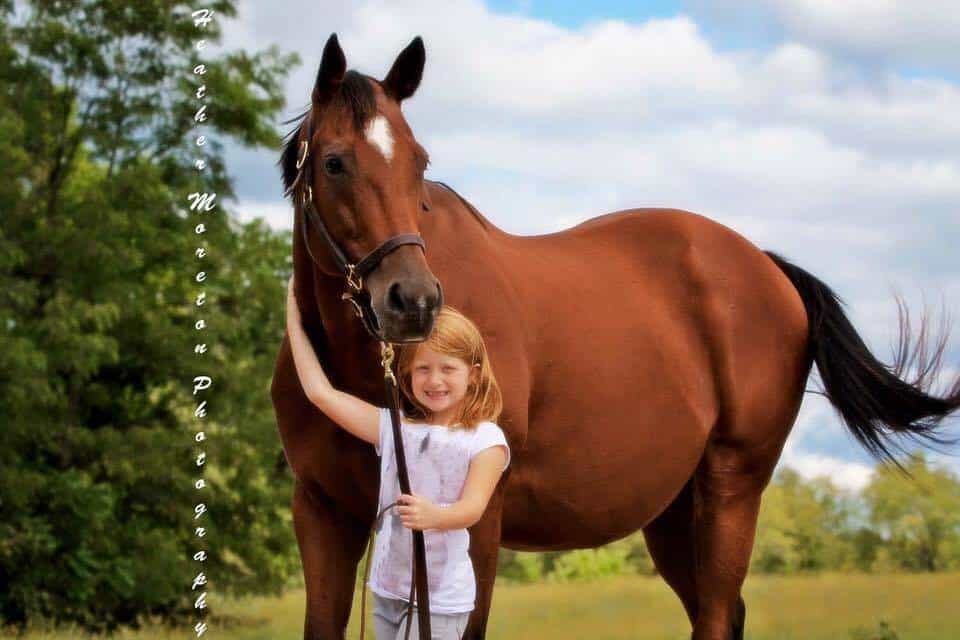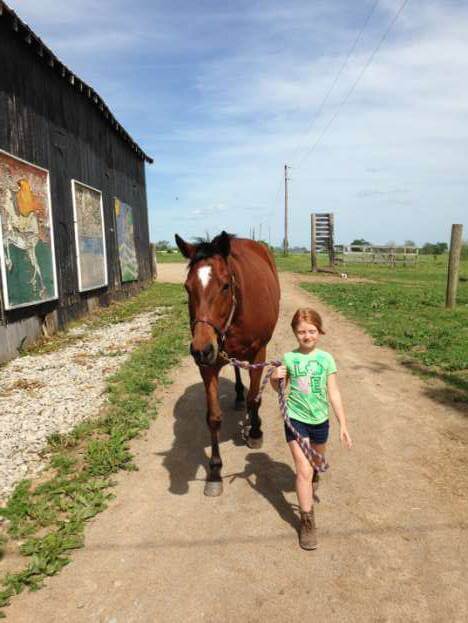 Below is a video the rescue made of Jo Jo's transformation:
#TransformationTuesdayOnce again, we bring you the story of Jo Jo's Gypsy. It looks like Jo Jo and Kaylee Brooke may be competing at the Throughbred Horse Show Association Show at the KHP in May. More on that later... but for now, witness the transformation of Jo Jo from near starvation to health due to the love of a little girl (and some help from others).

Posted by Our Mims Retirement Haven on Tuesday, January 12, 2016
Our Mims Horse Retirement Haven just announced that Kaylee will be competing with Jo Jo in-hand at the Thoroughbred Horse Show Association Show at the Kentucky Horse Park in May. We wish this girl and her horse all the luck in the world, we can't think of a pair that deserves the chance to shine more than these two. Of course, in a way, they have already won haven't they?