Meet Duke. Duke is a four-year-old miniature horse currently awaiting his forever home at Habitat for Horses, a large equine rescue in Southern Texas. They care for over 400 equines on five properties. They even have a sanctuary ranch for those that have a very unlikely chance of being adopted due to age or medical issue. No matter what, they will have a home with us for life.
Duke came to them as part of a cruelty case where the animals were seized. He had been a victim of severe neglect.
"He was very skinny when he came in and very sick," Amber Barnes, a representive for Habitat for Horses told iHeartHorses.  "He spent a few days at the vet's and we weren't sure he was going to make it.
But he pulled through. And when he did, he went to stay with the rescues Executive Director, Rebecca Williams so he could receive special care.
"You wouldn't know it to see him in this video but was very quiet at first, which is not unusual for a horse that has been neglected and is now adjusting to a new space and new pals," Barnes said. "As you can see, he has now rounded out and his personality has just blossomed."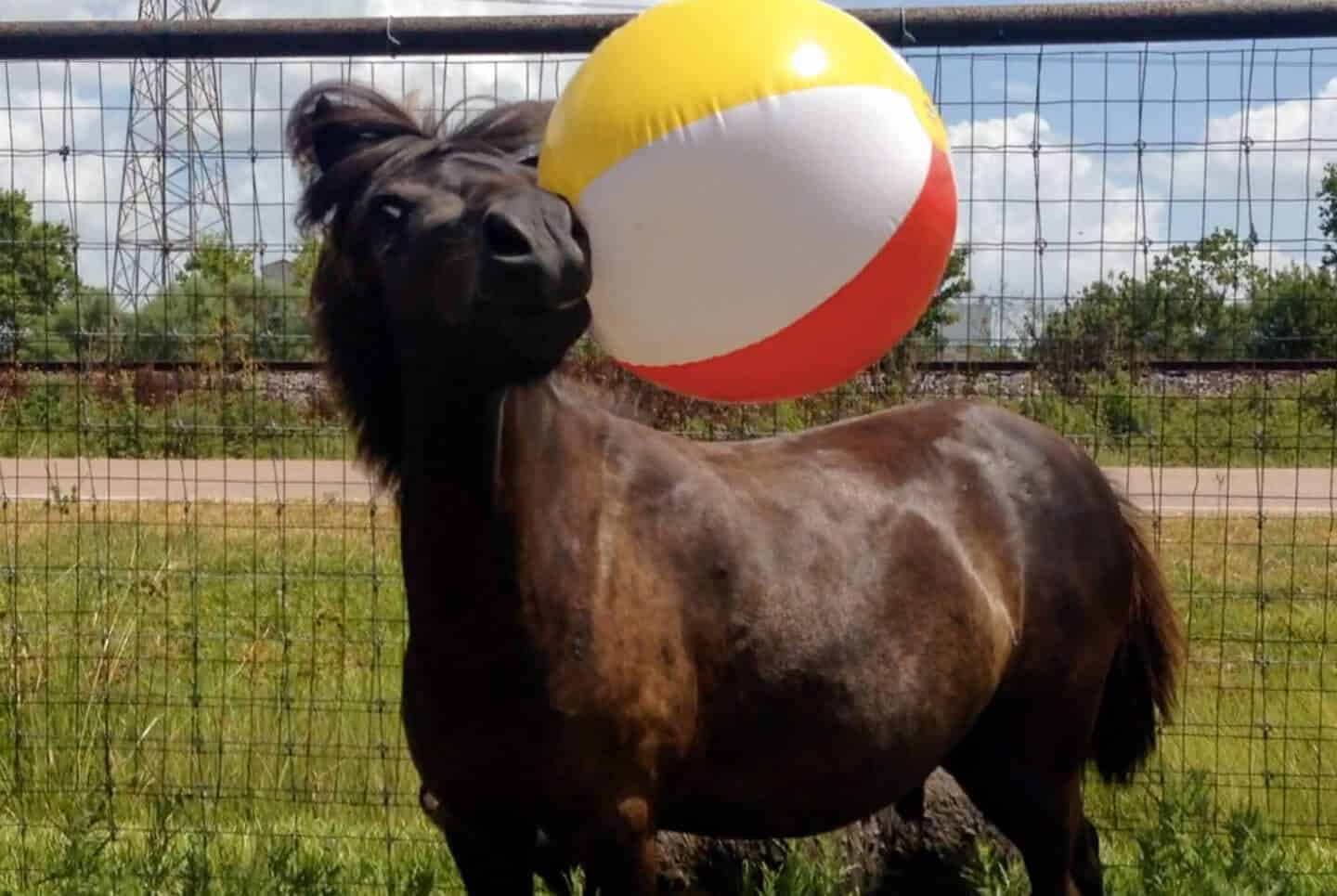 See, Duke just lOVES beach balls. They consider him the "resident surfer dude" and they are pretty sure he would love a trip to the beach.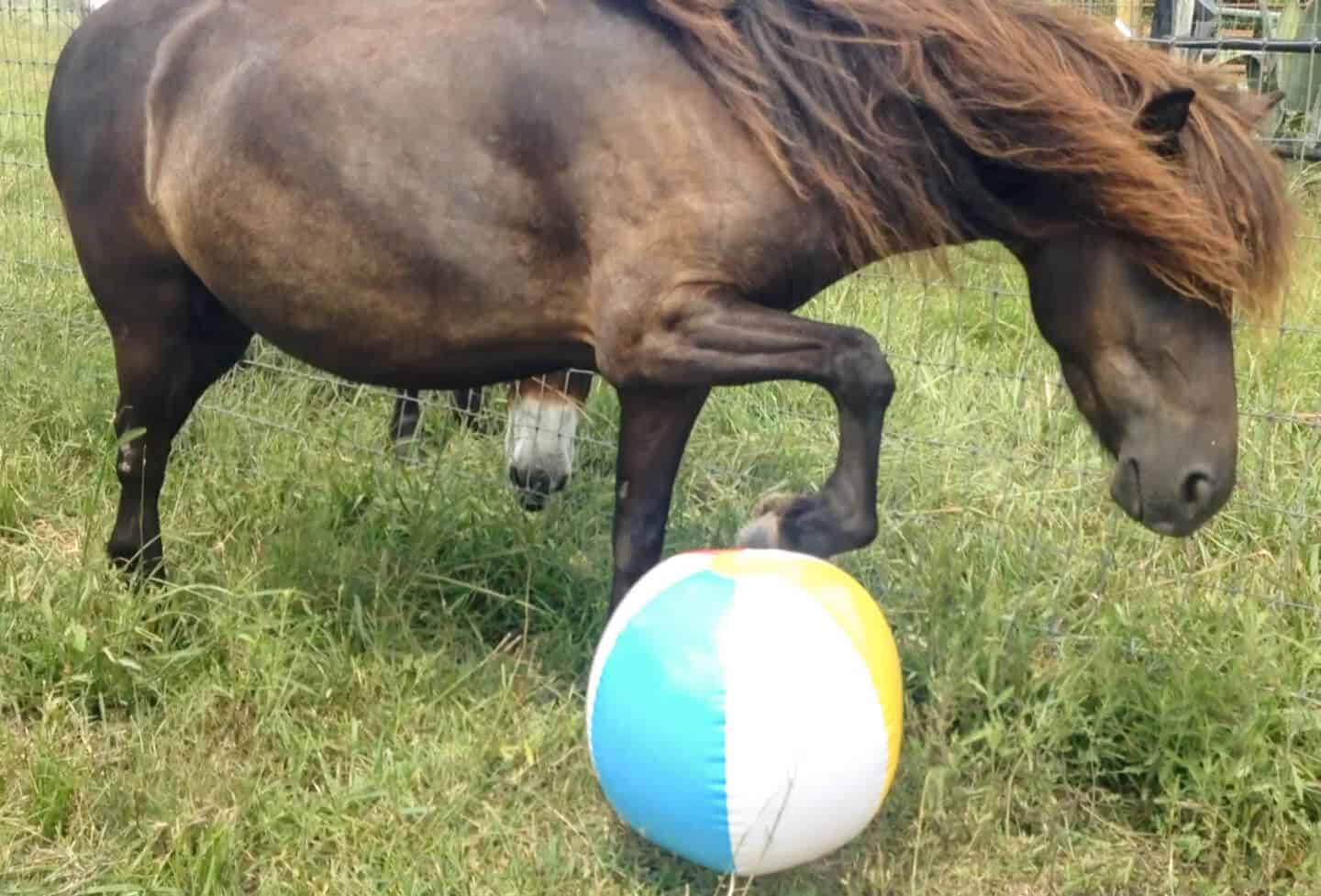 In addition, he loves having his hair done and pretty much just being involved in anything and everything that is going on.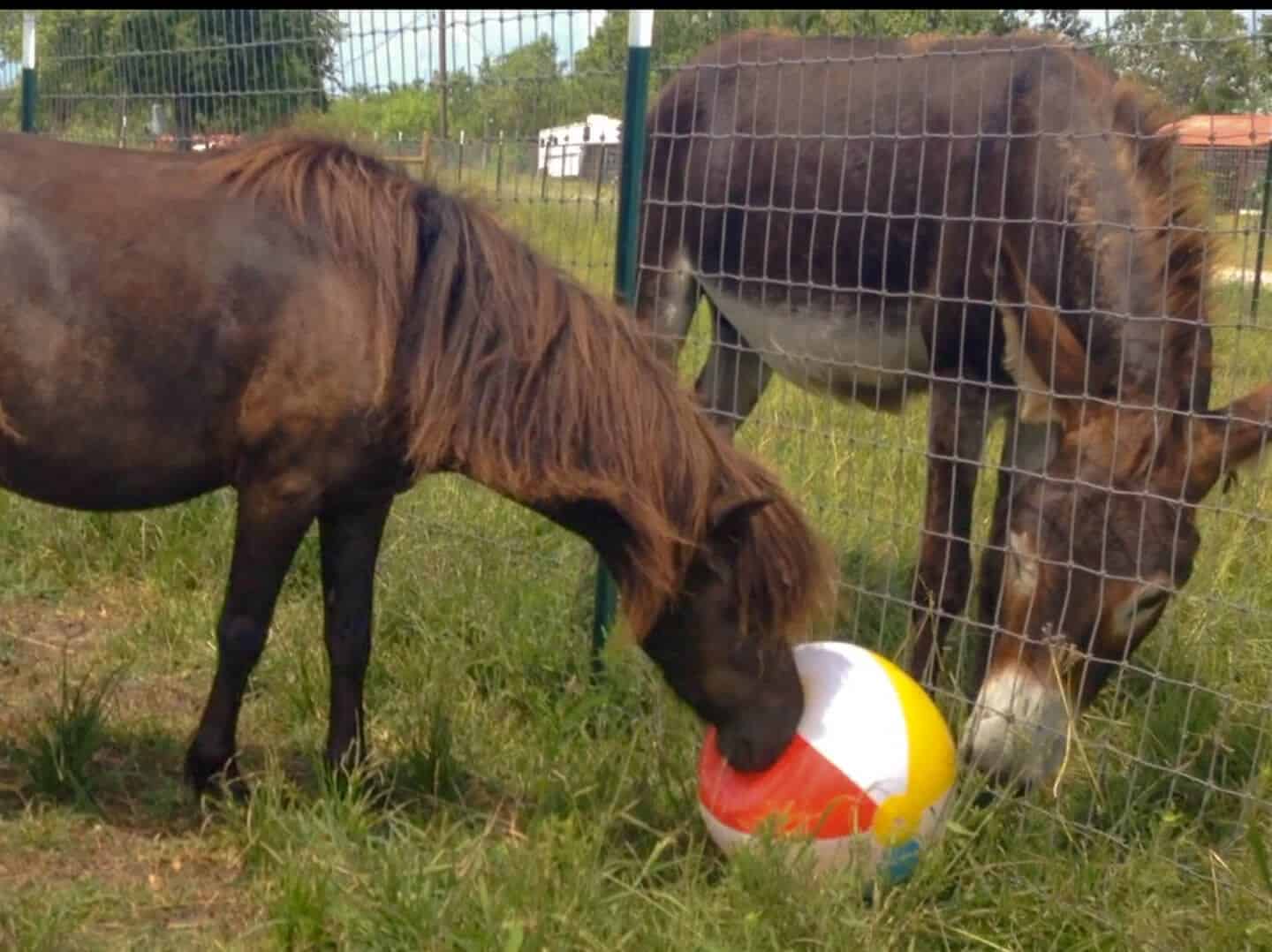 Check out this fun video of Duke hanging with his pals and playing with this ball:
(d.getElementById(id)) return; js = d.createElement(s); js.id = id; js.src = "//connect.facebook.net/en_US/sdk.js#xfbml=1&version=v2.3"; fjs.parentNode.insertBefore(js, fjs);}(document, 'script', 'facebook-jssdk'));
Mini Horse Love Beach Ball!Duke is always looking to have some fun! I think he is hinting that he wants to go to the beach...lol! Learn how to adopt Duke: http://www.habitatforhorses.org/drew-aka-duke/

Posted by Habitat for Horses on Saturday, January 30, 2016
As we mentioned, this charmer is ADOPTABLE! You can contact Habitat for Horses for more information on Duke, or any of the other mini horses, ponies, mini donkeys and horses they have available for adoption.
Can't adopt? You can help by donating and of course SHARING this post to help Duke find his forever home.