Princess the Pony is a good girl. And she's a good sport, too. She is happy to be dressed up pretty to spread joy to those who need it most. The pandemic has hit us all very hard, but this is especially true for senior citizens who are at most risk. And worse, they can't safely see their loved ones now. Life is truly upended for them, and no one knows when or if things will ever go back to normal. Amy Zauner of Equine Differences knows this and thought maybe she and Princess the Pony could do something to bring a bit of joy during such a dark time. After all, who doesn't like ponies?!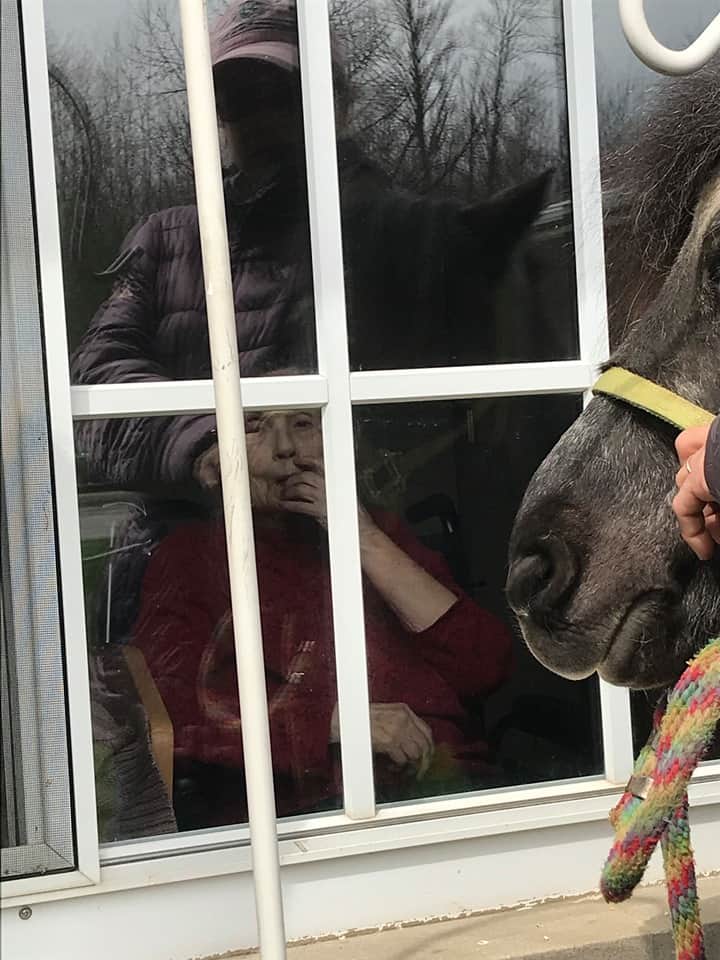 For Amy, this passion project is very near and dear to her heart as her own sister is currently in a senior living facility. She told her local news that, "This is very personal for me because my sister is in the nursing home that we went to visit."
Like many of us, the isolation can make for feelings of loneliness and depression. This is how Amy knew her idea to take her sweet horse around to tour these facilities could help to make others happy. And, as you can see, princess is a natural at being effortlessly adorable!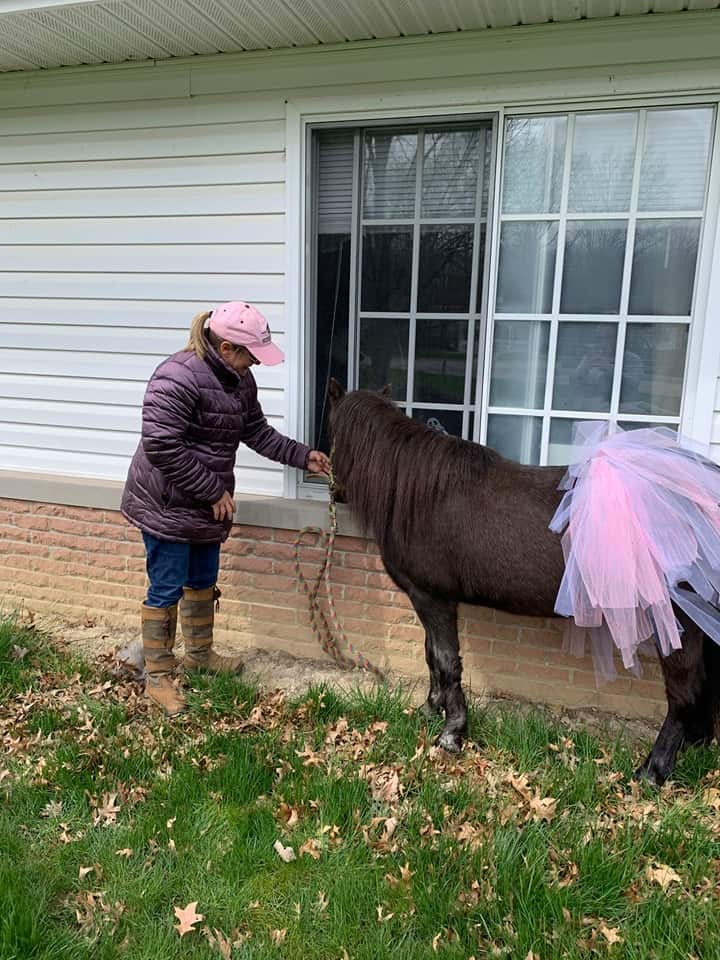 Check out the news story below about Princess the Pony and how she's helping others in need to smile:
Amy told NEWS 5 in Cleveland that: "She window visited all the residents, and it made them very happy. Actually some of the residents tried to reach out the window to pet the pony, we had one lady cry because she was so excited."
And, once things get better and we aren't forced to practice social distancing for our own safety, Amy assures that Princess will be back. And this time, there won't be barriers between them.
Amy even started a coloring challenge for the seniors and kids who come to her horse learning facility to have fun: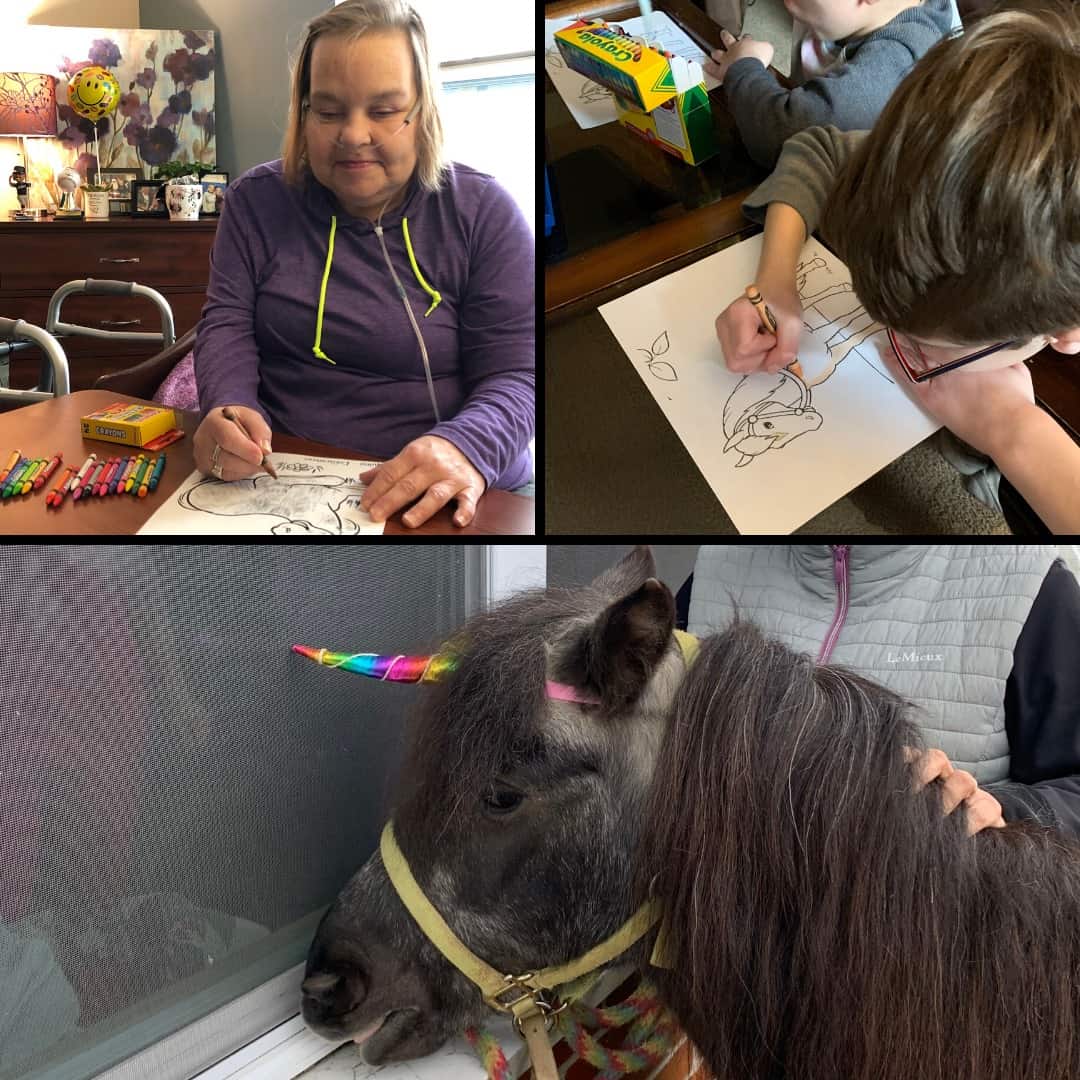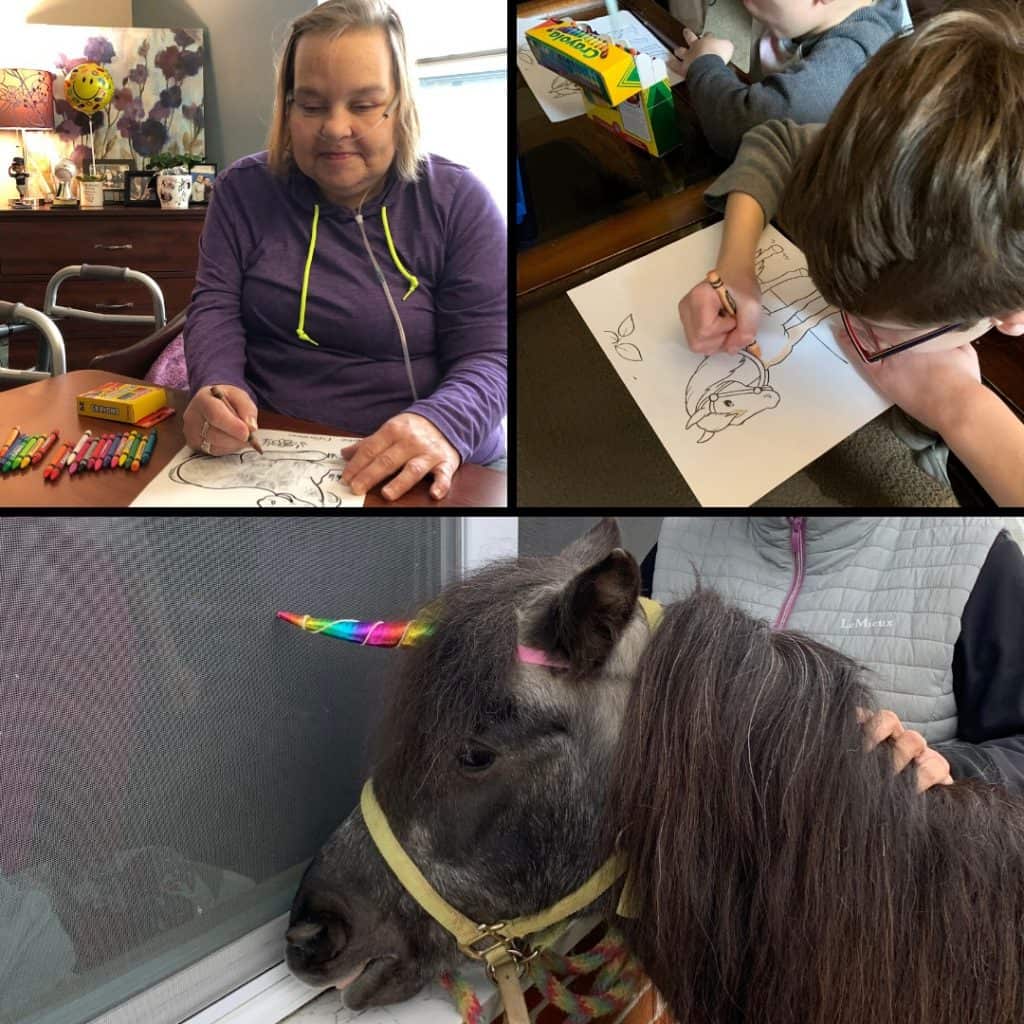 "We promised once we're off of this quarantine we're actually going to bring princess where they can pet her and enjoy her." — Amy Zauner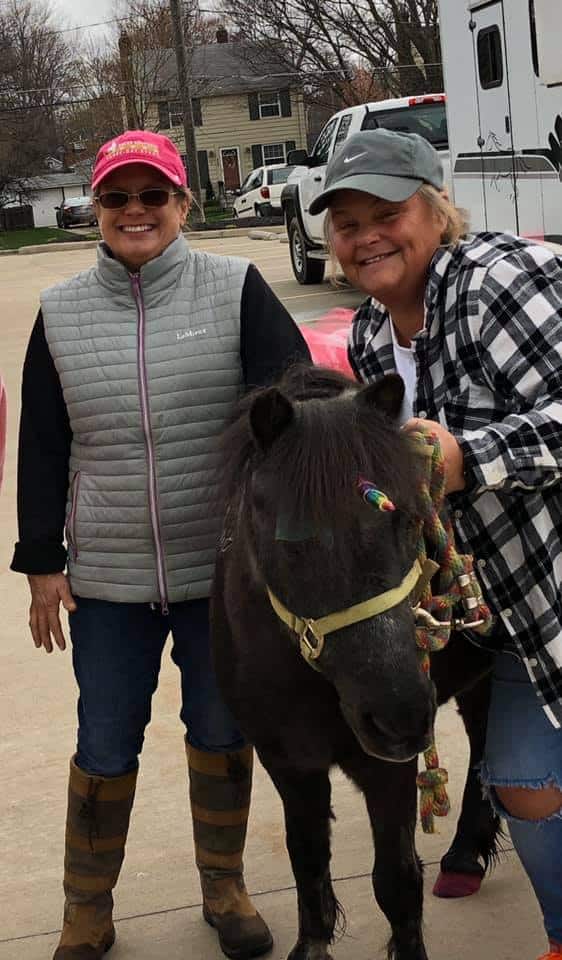 I reached out to Amy, and she was kind enough to answer a few questions for me about this sweet horse. Here's what she had to say about Princess if you'd like to learn more about her. This information was provided by Julie, Princess' owner. Ric and Julie Weitzel are the proud owners of Equine Differences.
"She was purchased for my nieces' about 4 years ago. We are not sure on her age, but from where we got her they said she was an "older" pony. She gives little kids lessons and is wonderful to teach little ones how to groom and pick feet."
In a post on their Facebook page, Amy says that they "even had to get a planner for" Princess the Pony to keep track of her upcoming visits. And best of all, they are eager and willing to take requests for visits from this sweet pony. Great job, Pony and Amy! You guys are awesome and it makes our hearts so full to hear of this great news.
If you'd like to learn more about Equine Differences, find them on Facebook here. You can also visit their website, www.equinedifferences.com.
All Images Courtesy of Amy Zauner