On December 18th, 2015, Horse Plus Humane Society rescued an emaciated 14.1 hand registered Gypsy Horse, named Liberty Hill's Lucky Seven, who was seized by the Lewis County Sheriff Department. He weighed a mere 628 lbs on the weight tape, making him less than 65% of his ideal body weight. He was very malnourished and extremely dehydrated. He is only 4 years old and is very sweet.
"It is really horrible to see any horse starved, but particularly such a beautiful and rare horse," the rescue told iHeartHorses.com.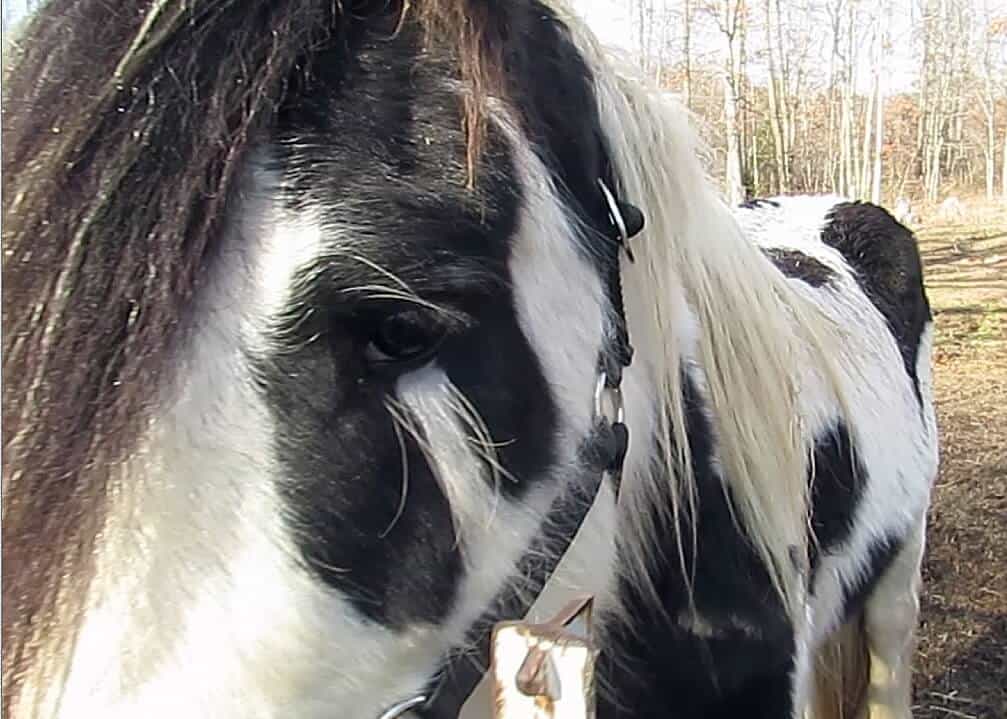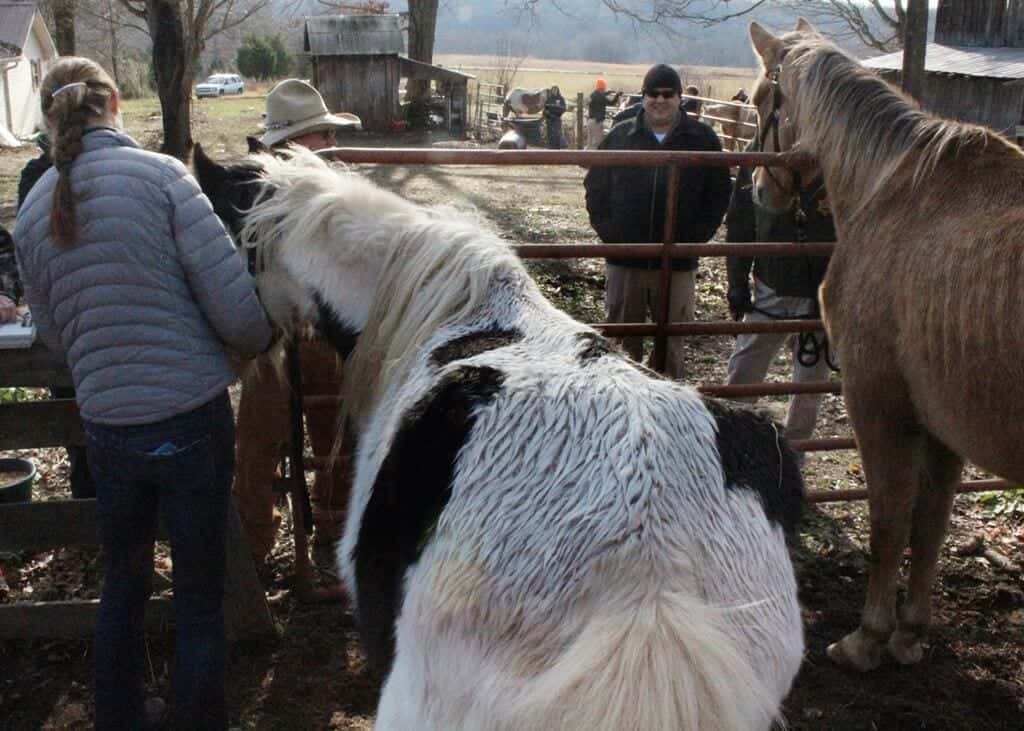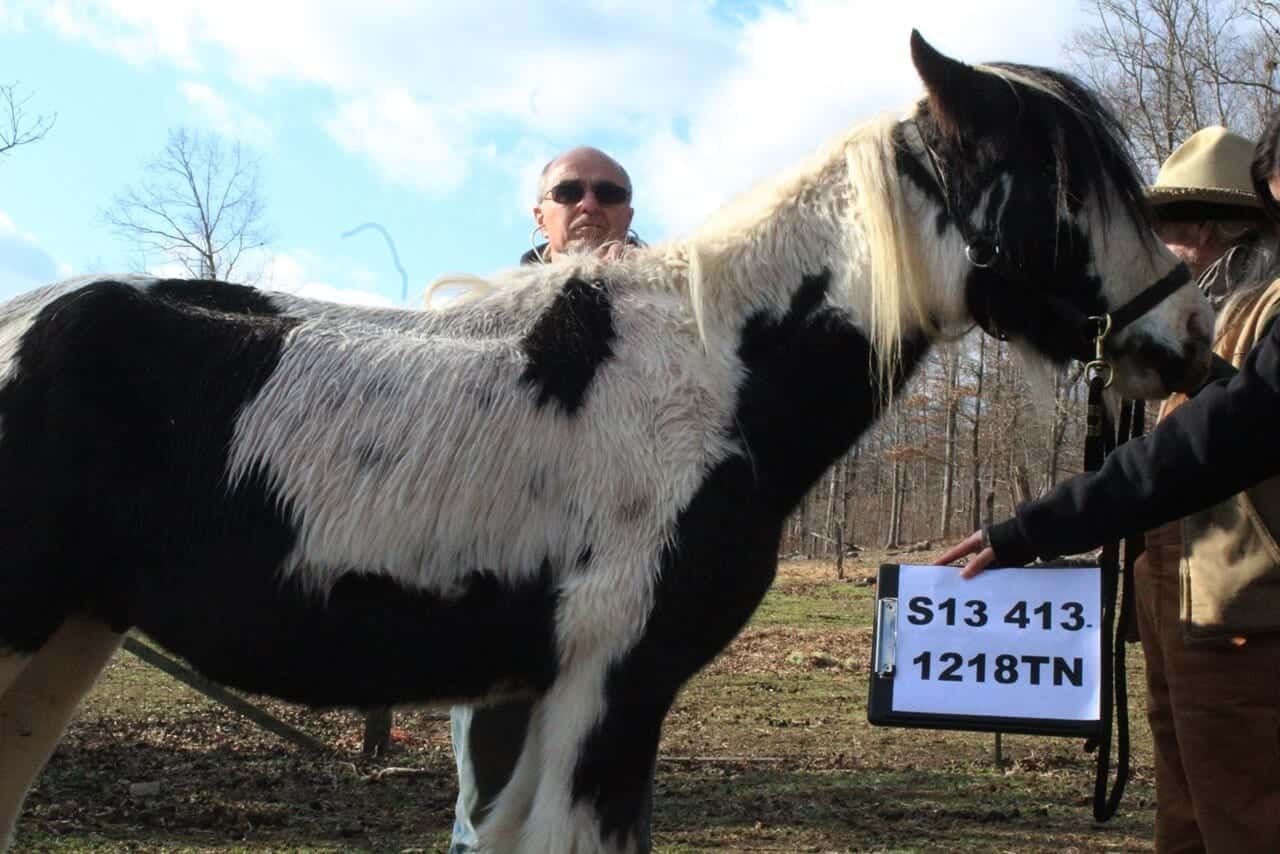 Horse Plus Co-Founder, Tawnee Preisner, visited the Gypsy's owner before the seizure and offered to help, but her offer was refused. "I am more than capable of taking care of my horses," his old owner is reported as saying. She went on to state that her Gypsy cost more than her house did and yet, look at the condition he was allowed to live in.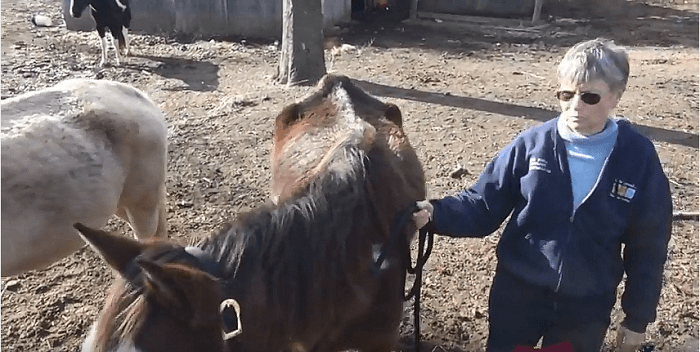 The Gypsy Horse came to Horse Plus along with 7 other horses and 1 donkey. The donkey was in the worst condition and collapsed shortly after arriving at the shelter. She was placed in a sling and has been on IV fluids to treat her dehydration. It is still unknown the extent of the damage that has occurred to her organs from the severe starvation.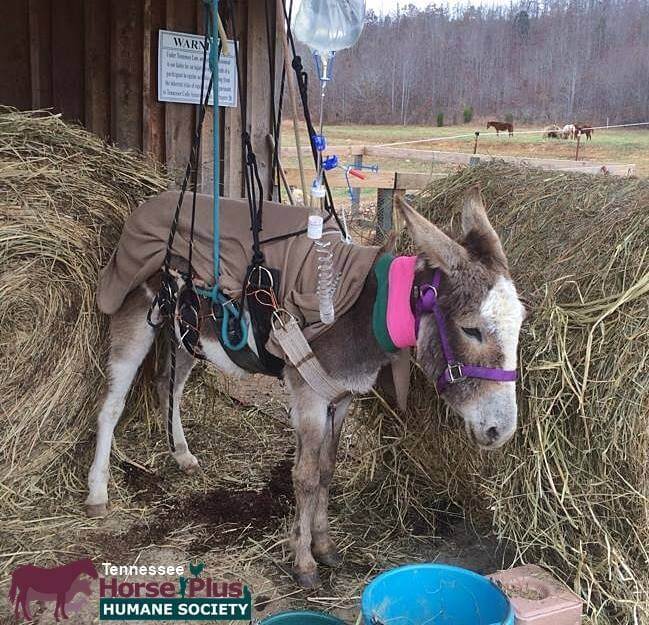 Since 2003 Horse Plus has rescued over 3,500 horses and this is the first Gypsy Horse they have ever rescued. The conditions on the property where Lucky Seven was rescued from was so horrible with three other horses laying on the property had already died. One horse had been burnt, but his head and leg, along with the skeletal remains, were still visible while the other two were left in the pen with the other horses in front of the water trough for over 2 weeks.
Watch this video with exclusive rescue footage:
Horse Plus Humane Society desperately needs financial support for this rescue. The county where the animals were seized is a very small rural county and are providing no financial support for this rescue. Horse Plus is providing 100% of the care for these animals, including extensive vet work and special feed. Horse Plus estimates that it will cost between $10,000 and $20,000 to fully rehab these 8 horses and donkey and make them ready for adoption.
To donate, go to their website or use Paypal.(Paypal address is: [email protected])