If you are a horse lover, than you know Anna Sewell's classic Black Beauty. For most of us, it's a happy-sad-happy tale that makes us run out and hug our own beloved in the barn. But for Michelle Postma and her husband of Pasco County, Florida, life imitated art when they found their childhood friend after almost two decades apart.
Ballo, El Ballo de Mayo, was a Paso Fino stallion owned by the family of Michelle's high school sweetheart – who is now her husband Brian. The two kids enjoyed their childhood with Ballo, Michelle told News Channel 8: "He was literally my best friend in high school."
But, just like with Black Beauty, things got tough and Ballo was sold. Michelle told Channel 8 she was heartbroken, wondering if she would ever see him again.
Ballo was passed from owner to owner and, just like Black Beauty, it was not a good tale. His final home neglected and starved him. When he was relinquished to Fallen Oak Equine Rescue and Rehabilitation, Inc., Ballo was a shadow of his former glory – covered in hives and tick bites, a dull coat stretch thin over his bones.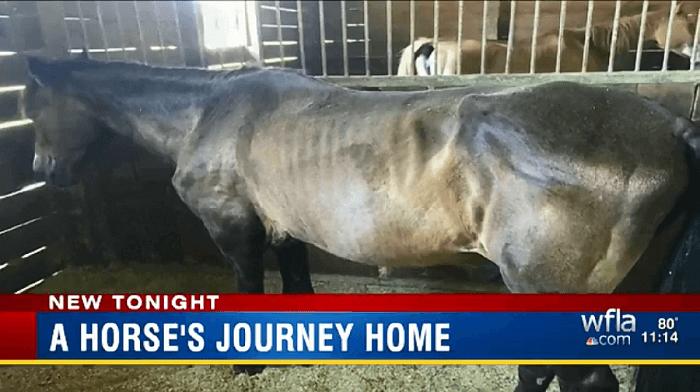 Unbelievably, papers were kept, including a photo of Michelle's husband mounted on Ballo. The rescue shared the image on Facebook, and someone recognized him, and tagged the couple.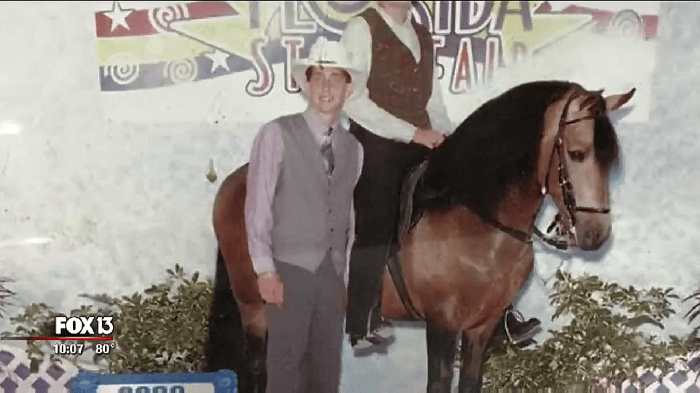 When Michelle saw him, she couldn't believe it: "he was skin and bones. But, I knew where he was, and we had to get him. Ultimately, I can't be mad or angry because this is what brought him back to us," she said."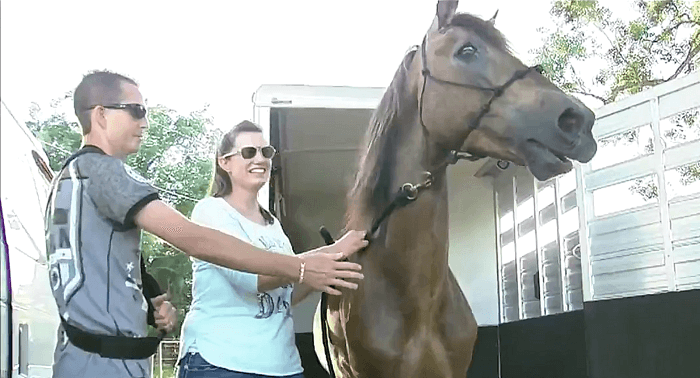 The rescue was THRILLED to reunite him with the two people who loved him most in the world:
Watch the whole news story below:
Just like Black Beauty, Ballo was rescued from the brink to return home. It's an incredible story and we are so happy for the Postma family, but especially for Ballo, who will spend the rest of his days well cared for, just as he deserves.
(H/T: WFLA.com)