Located midway between North America and Europe, the Nordic island country of Iceland is a land of dramatic landscapes. There are geysers, volcanoes, and lava fields situated between ancient glaciers and powerful waterfalls. Tourists visit the country to get a taste of the ethereal beauty, and if they're lucky, they get a glimpse of the half-wild horses that call the island home. Photographer Drew Doggett traveled to Iceland, and he brought back incredible images of the horses in their fairy-tale-like setting.
The photo series is called "In the Realm of Legends."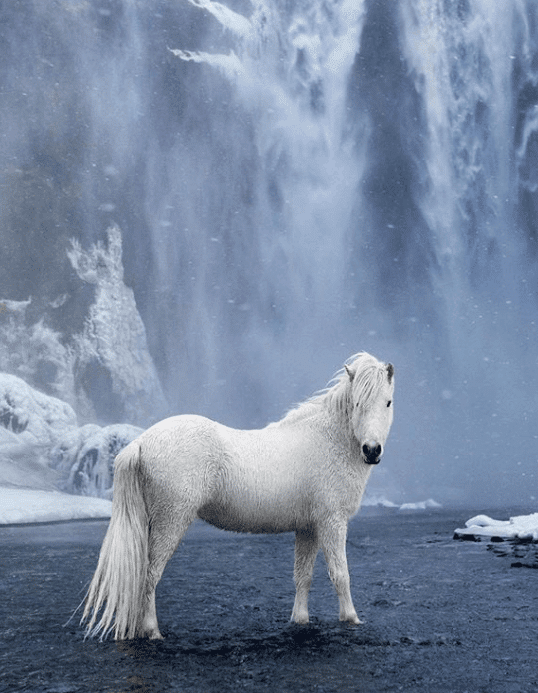 Known for traveling the world, Doggett has photographed diverse cultures and communities. He has earned numerous awards, and his work is recognized around the globe.
One of his most popular photo series entitled "In the Realm of Legends" shows the incredible beauty of Iceland's huge population of horses. For centuries, the compact and colorful horses of Iceland have lived a half-wild existence. During the summer months, the horses live free from human interaction in the country's highlands. They live in groups and enjoy miles of untethered freedom.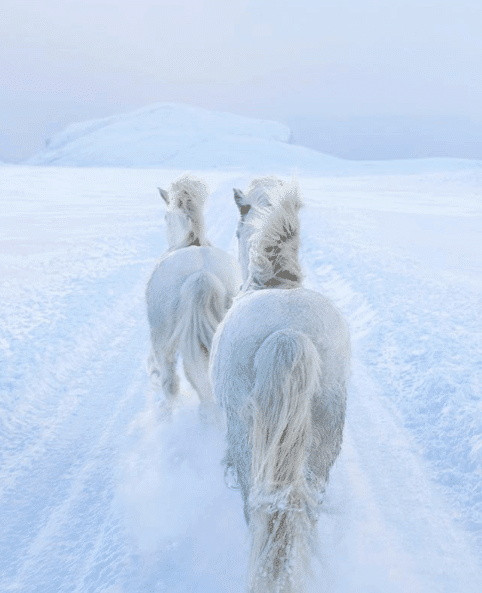 But as the weather changes, people herd the horses into large pastures where they spend the other half of the year among people. They work on farms, compete in equine sports, and interact with tourists. They're provided food and medical care until the seasons change again, and they're released back into the wild.
The Icelandic horses have followed this routine for generations. Most people who visit Iceland never see the beautiful horses during their time in the wild. Tourists don't stray too far from the capital city of Reykjavík, but Doggett took his camera where few people have been before.
To complete his series, Doggett stayed on a farm where he could venture into the cold and find hundreds of horses. His incredible photographs show the Icelandic horses galloping over snow-covered mountains and standing majestically in front of roaring waterfalls. They splash through waves on black sand beaches and blend in with undisturbed snow. Together, the photos create a series that blurs the line between reality and fantasy.
Here are some of our favorite shots from "In the Realm of Legends."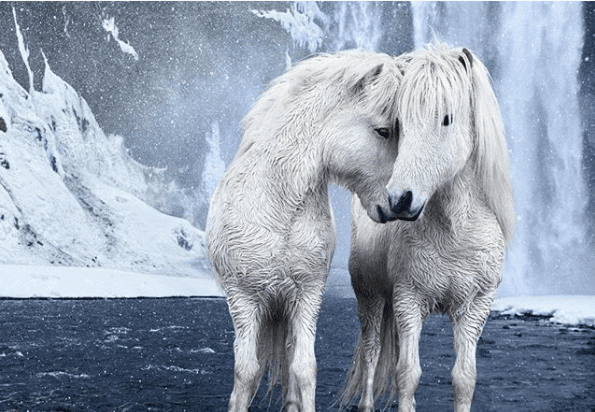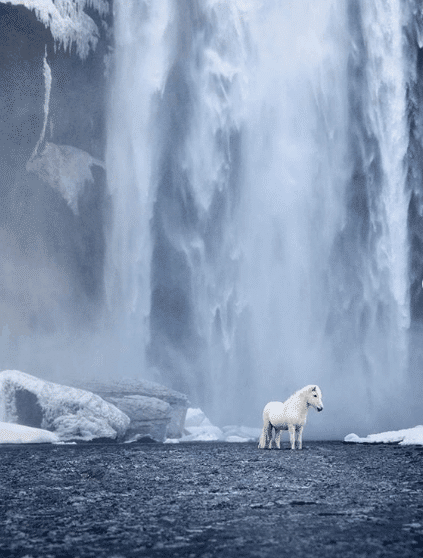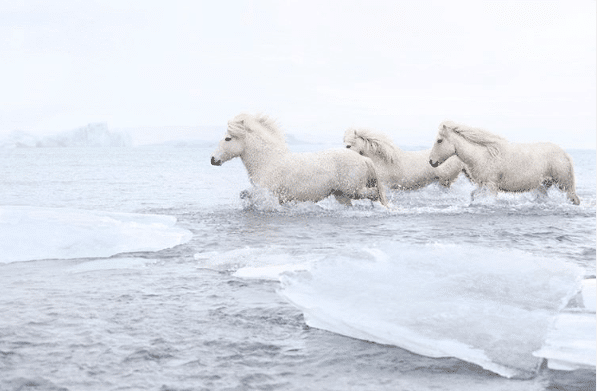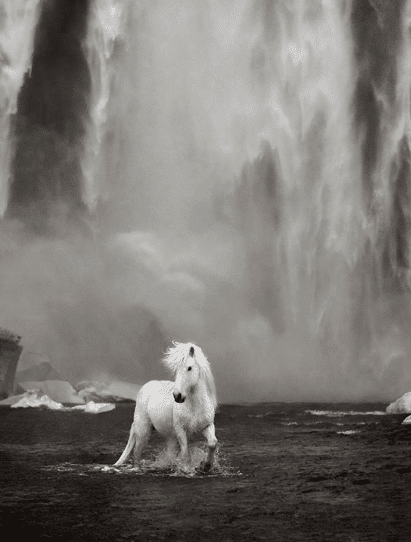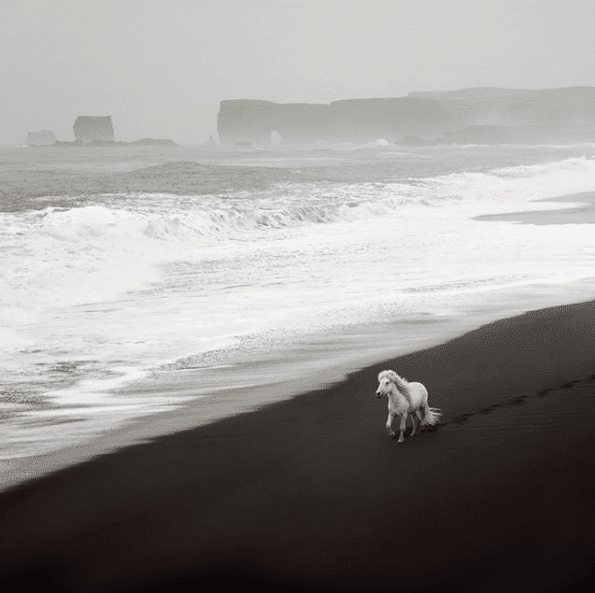 If you love these images, follow Drew Doggett Photography on Instagram. Prints are also available for purchase on Drew's website.