This formerly neglected horse had his dreams come true when he was rescued by the Royal Society for the Prevention of Cruelty to Animals (RSPCA) in 2007.
But last summer, he shared some magic when he assisted bride JJ's grand entrance on her wedding day!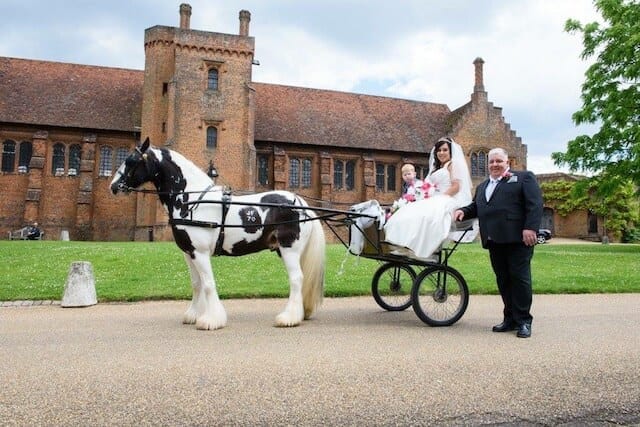 Ciscoe is a 13.2hh skewbald who was found starving and uncared for, and was taken in by the RSPCA's Southridge Animal Centre in Potters Bar. After being rehabilitated for a year, he was adopted by a woman named Paula and her daughter Demi. In order to keep Ciscoe at his happiest and healthiest, family friend JJ would often come over and ride the pony.
But the favor went both ways. JJ had previously own horses, but lacking the time to give them as much care as they needed, she had to find them new homes. With Ciscoe in her life, JJ felt that a void was filled in her heart.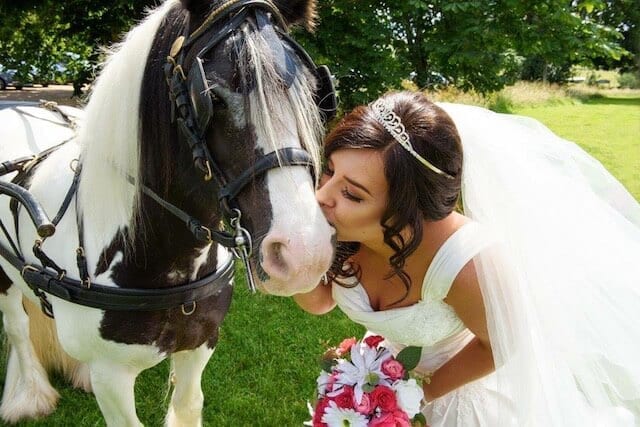 Ciscoe loved competing with his young owner Demi, and as he mastered one skill after the next, they decided to he should try his hooves at carriage-pulling. It was such a success, he went on to drive Demi to her senior prom in style, towing her in a cart as if she were royalty.
Years later, Ciscoe's carriage driving came in handy once more as he pulled JJ like a princess on her wedding day. Imagine husband-to-be Ashley Coughtrey's delight when he saw his bride's fairytale entrance!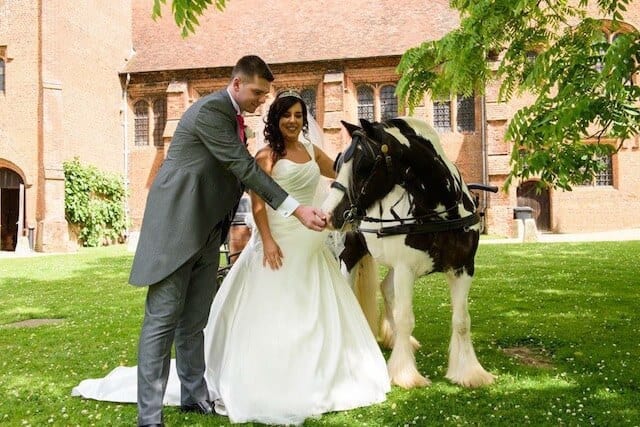 "It was so special to have Ciscoe, who I had ridden for several years, there on the most special day of my life," JJ said in a press release by the RSPCA. "He was such a star, so well behaved. He is so stunning, you'd never know he had such a rough start in life."
Owner Paula couldn't be more proud of her pony, who's come so far over the years.
"Ciscoe is now 11 years old, but he's always been a golden boy," she said. "He does everything, he's completely chilled out, and he's perfect for children. He'll also really go when you ask him too, he's just an excellent all-round pony. He definitely knows if he has a novice on his back, and never puts a foot wrong."
Although this pony's main riders can't visit as often as they used to, Paula says he's in his forever home, no matter what.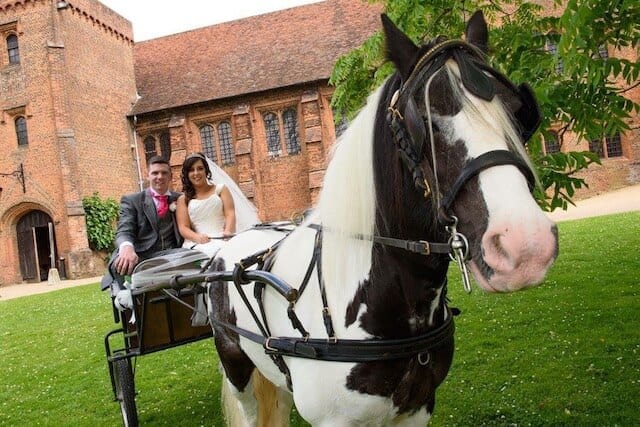 "Even when Demi outgrew riding him, we knew we couldn't ever let him go to anyone else, so we have a young girl come to ride him now too, and he's taking her to all sort of competitions," said Paula. "His shaky start hasn't affected him one bit. I hope we've given him the life he truly deserves, he's done such a lot. From meeting the world famous Horse Whisperer, Monty Roberts, to driving us down to our village pub at weekends, Ciscoe's done it all!"
What a beautiful pony! Congratulations to the happy newlyweds, and to Ciscoe for enjoying life in his forever home.