It certainly seems that fate has played a major role in the story of Erin Herberger of Brighton, New York and her horse, Nemo. A twist of fate brought them together, another tore them apart, and a third brought him back into her life 10 years later.
Now that Nemo is back where he belongs, Herberger has no intention of ever letting him go again!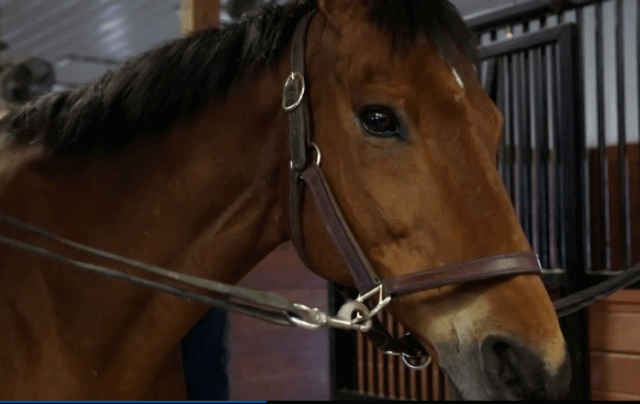 Nemo was a former racehorse with an uncertain future when the young teaching student met and purchased him in 2004. She had accompanied a friend interested in buying a retired racer to a local track. Herberger had no intention of getting a horse of her own, but as they say, fate works in mysterious ways.
After two years together, Herberger gave Nemo to a local barn due to her hectic schedule as a full-time substitute teacher. She was assured that he would get plenty of attention from the college equestrian team that practiced there and that she could visit him whenever she wanted.
Less than a year later, Nemo vanished. Herberger was informed only that someone in Virginia had purchased him.
"I was already so upset that I had to say goodbye to him in the first place, but at least I knew he was staying local," she told Democrat & Chronicle. "I was devastated."
Nearly 10 years later, Herberger was working as a full-time teacher, planning her wedding, and working with local horses at Blumont Stables in Victor, NY.
In November 2016 an email with the subject line,  'For sale: Finding Nemo' popped up in the Blumont horse trainer's inbox. The photos showed a 15-year-old bay horse with a telltale white star on his face. Herberger couldn't believe it! It was her Nemo!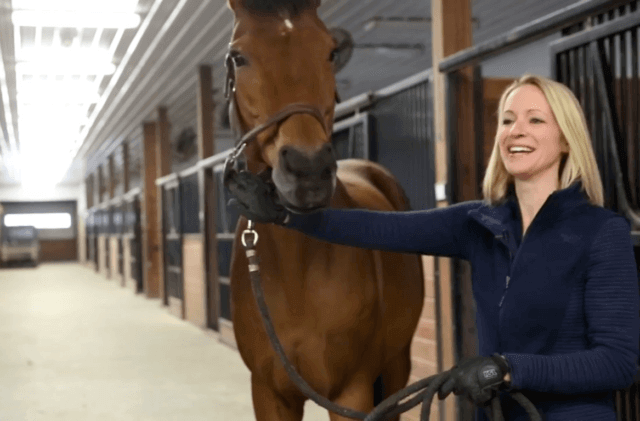 With the help of her family, trainer and Nemo's previous owners, Heberger was able to purchase Nemo once again! She is currently boarding him at Blumont, where she's retraining him to jump.
"I didn't think I'd ever be able to have a horse again," said Heberger. "It's a dream come true."
H/T and Featured Image via Democrat & Chronicle