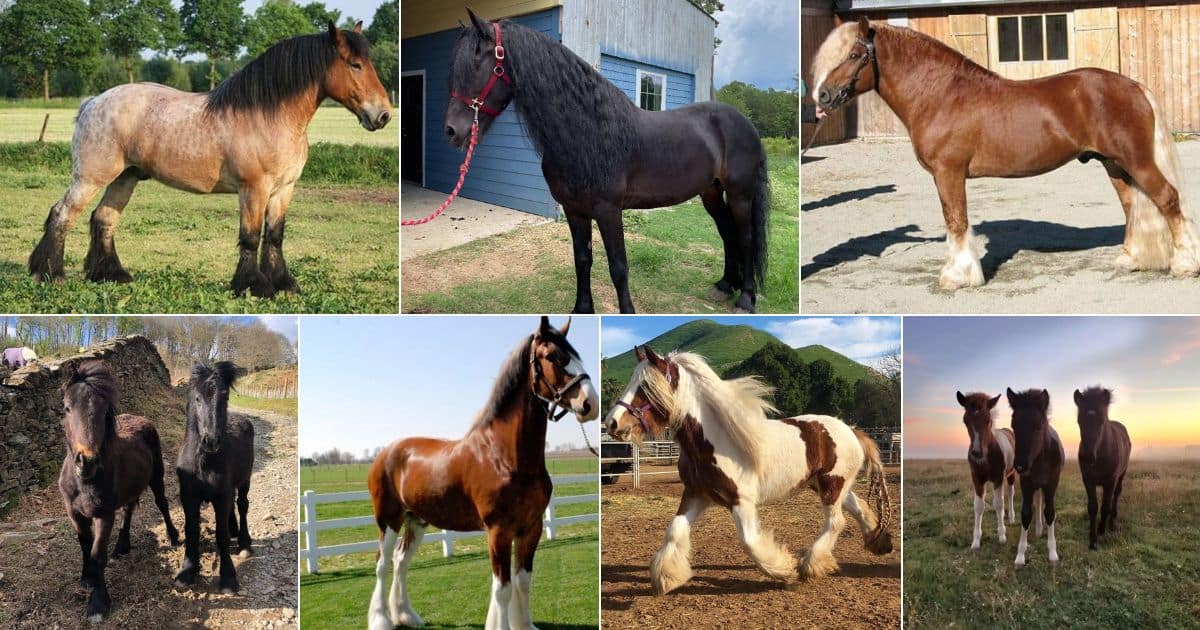 Some horse breeds have developed unique traits to protect them from cold weather. Here are 21 majestic horse breeds with long hair and feathered legs.
Jump to:
1. Clydesdale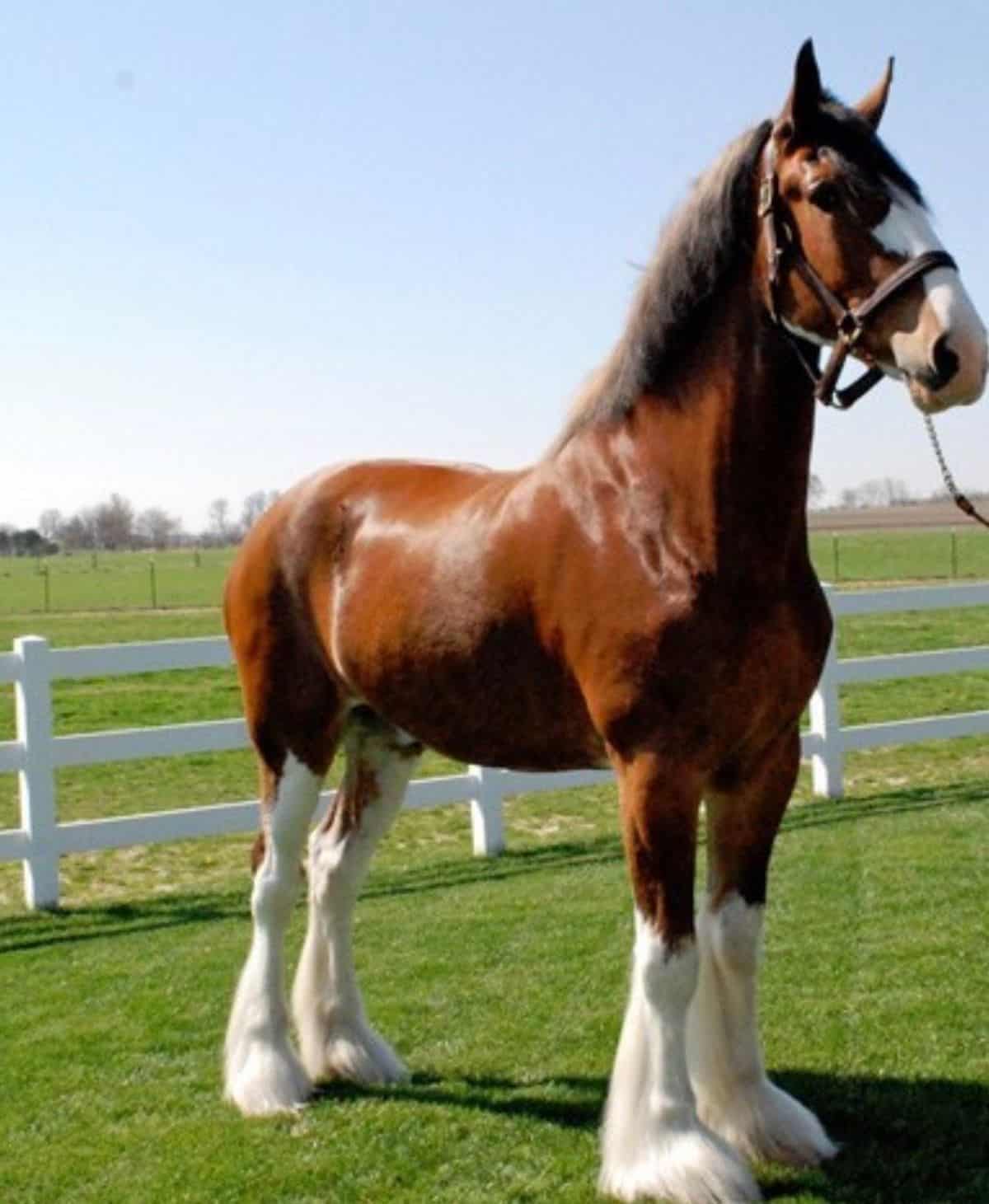 Clydesdales are native to Scotland and were incredibly valuable when plowing and tilling the land. Most people will recognize a Clydesdale because of their association with Budweiser beer.
Clydesdales will reach a height of over 16 hands. They are typically a solid bay or black with white markings on their knees and silky feathering.
2. Icelandic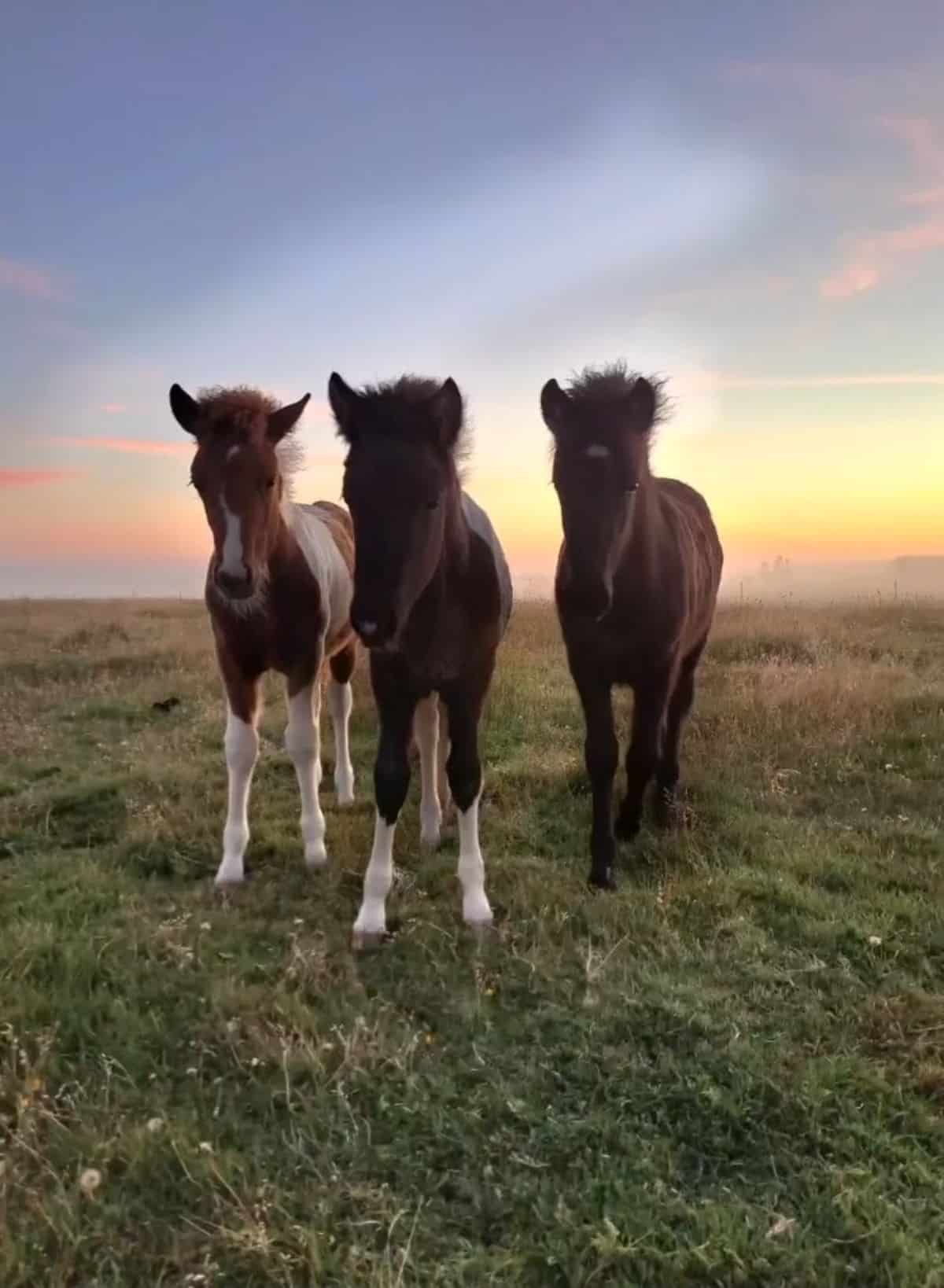 The Icelandic horse is a truly unique breed known for its hardiness. These beautiful creatures are friendly and are an essential part of Icelandic culture.
These horses are growing between 13 and 14 hands high on the smaller side. They have thick manes in various colors and patterns. The Icelandic horse grows a thick winter coat to adapt to its frigid environment.
3. Dales Pony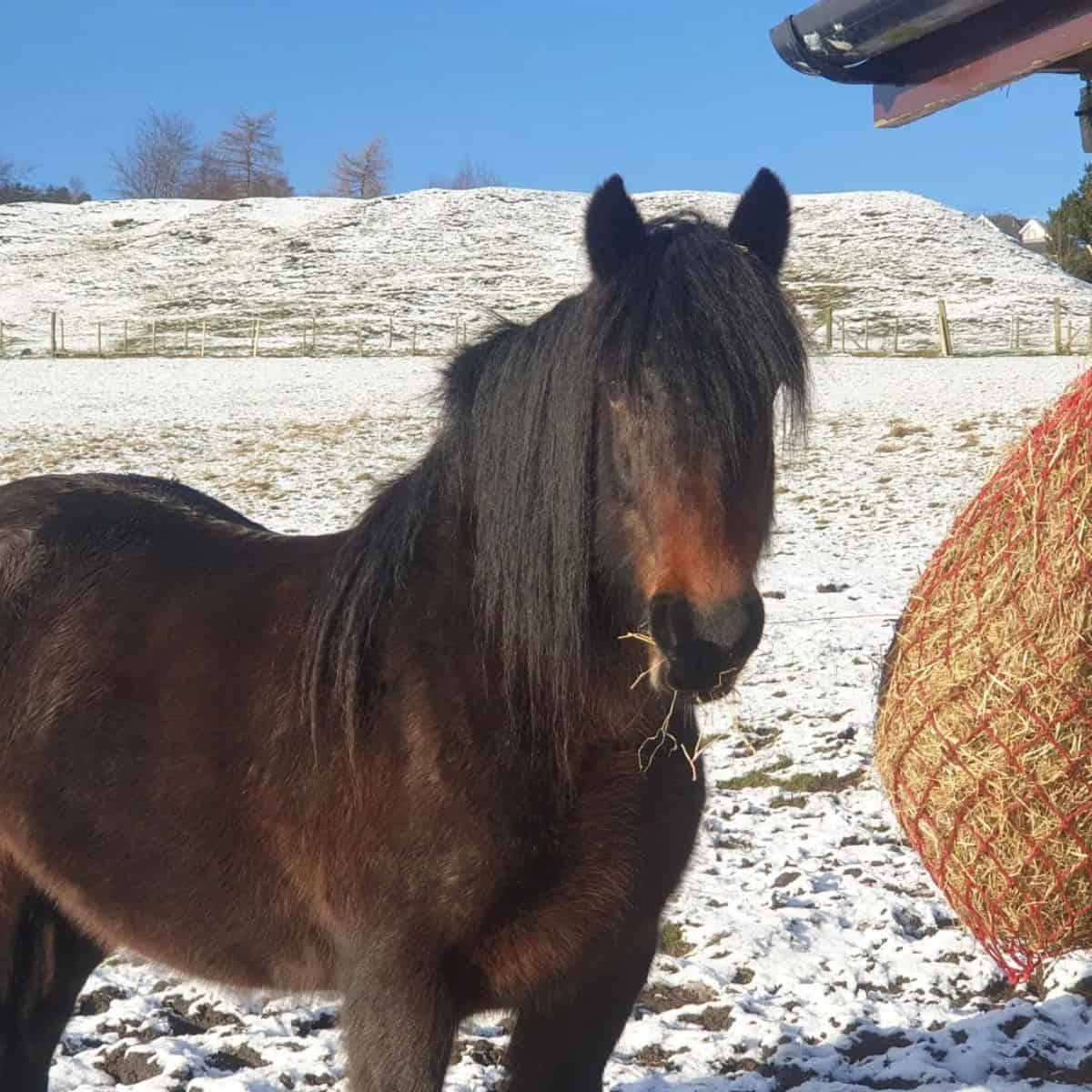 The Dales Pony is well-muscled with a good disposition. This pony moves with power and energy, and this breed of pony generally reaches a height of 14 hands.
These ponies are generally black, but you will also see brown, gray, bay, and roan. You will recognize their long mane, tail, and leg feathers which are straight and silky.
4. Shire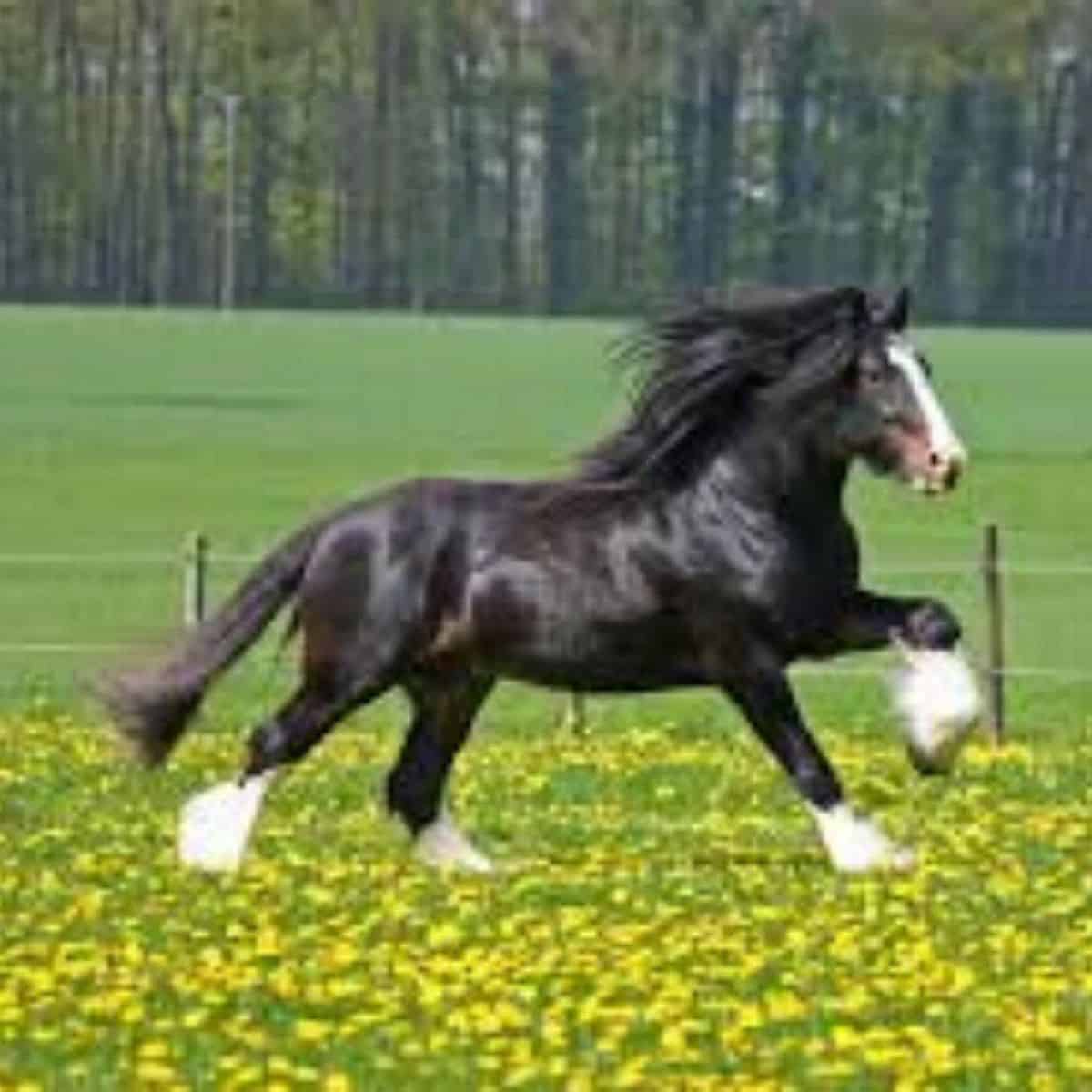 The Shire is a British draught horse. They are one of the tallest and largest horses in the world. They have incredible pulling power, which makes them valuable workhorses. The average height is 17.2 hands.
Shire horses have amiable dispositions. They have long manes, tails, and leg feathers which are delicate and silky.
5. Australian Draught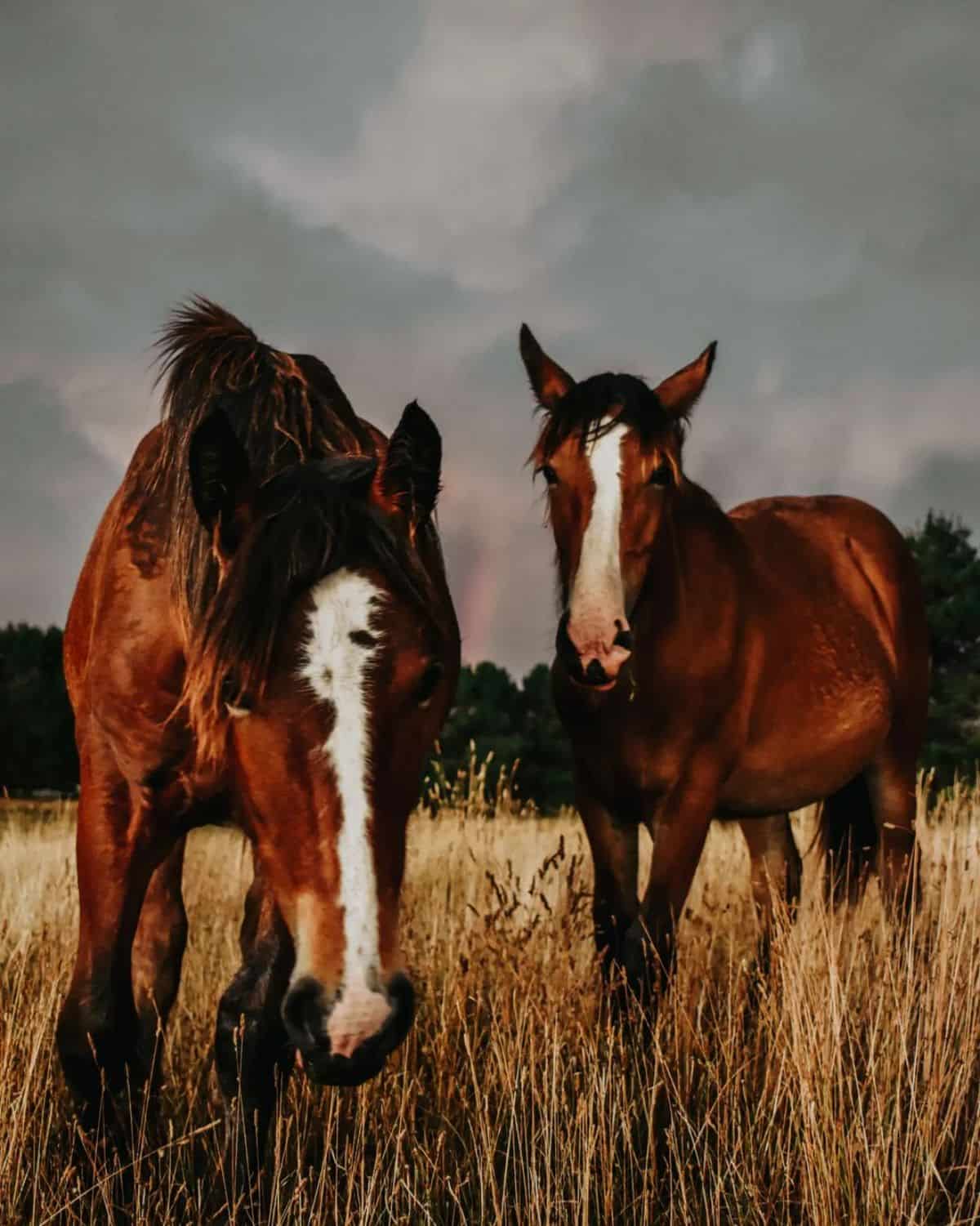 The Australian Draught horse was bred for Australia's harsh climate. These workhorses are incredibly hardy and have very few health problems.
This breed of horse is calm and patient. Typically, the Australian Draught horse has a long tail and mane with minimal feathering around the legs.
6. Friesian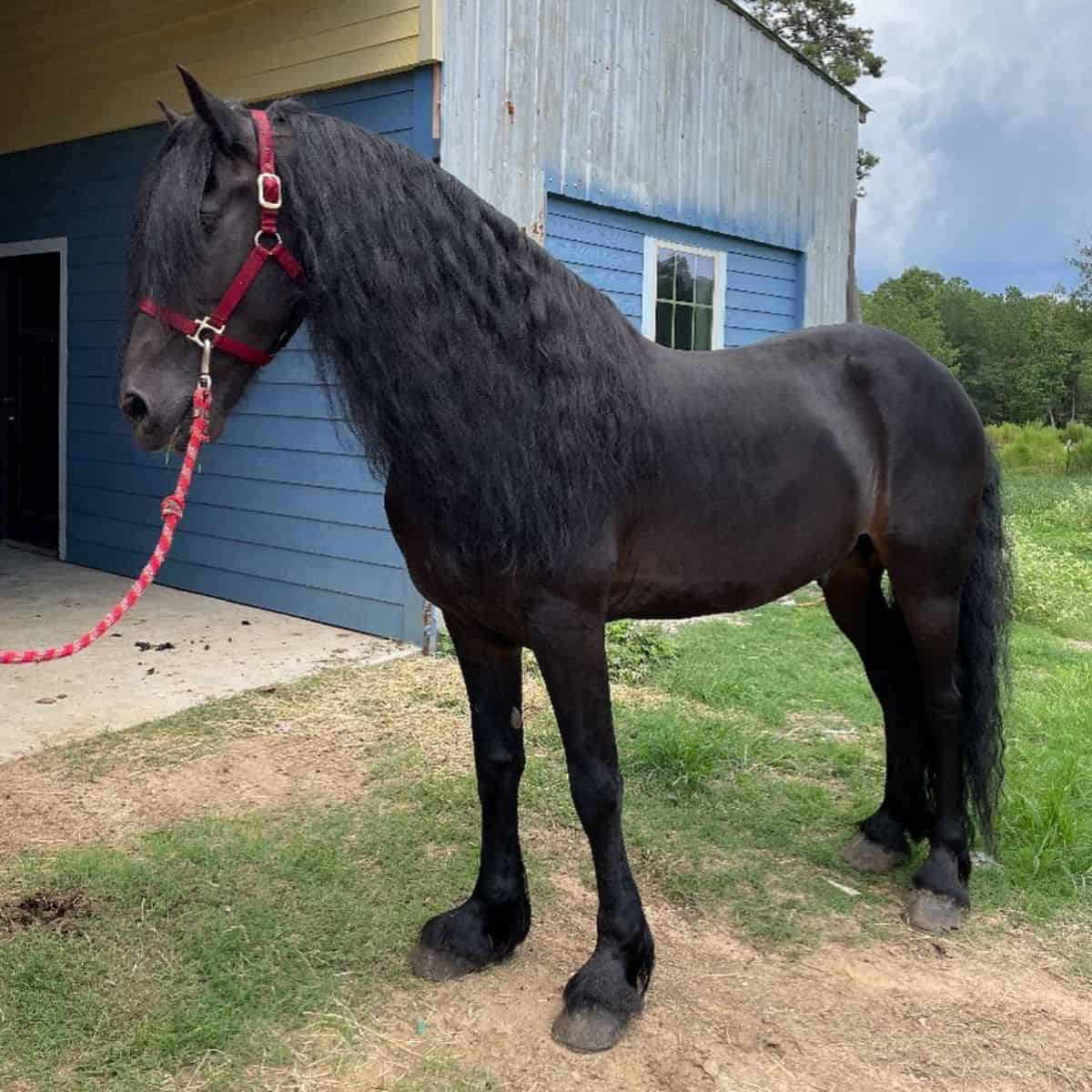 Friesian horses are tall black beauties. They have a calm and friendly temperament making them excellent candidates for dressage. These animals are straightforward to work with and are not timid.
These horses require much grooming to maintain their thick manes, tails, and leg feathers. When groomed, Friesians are a spectacular sight to behold when they trot.
7. Fell Pony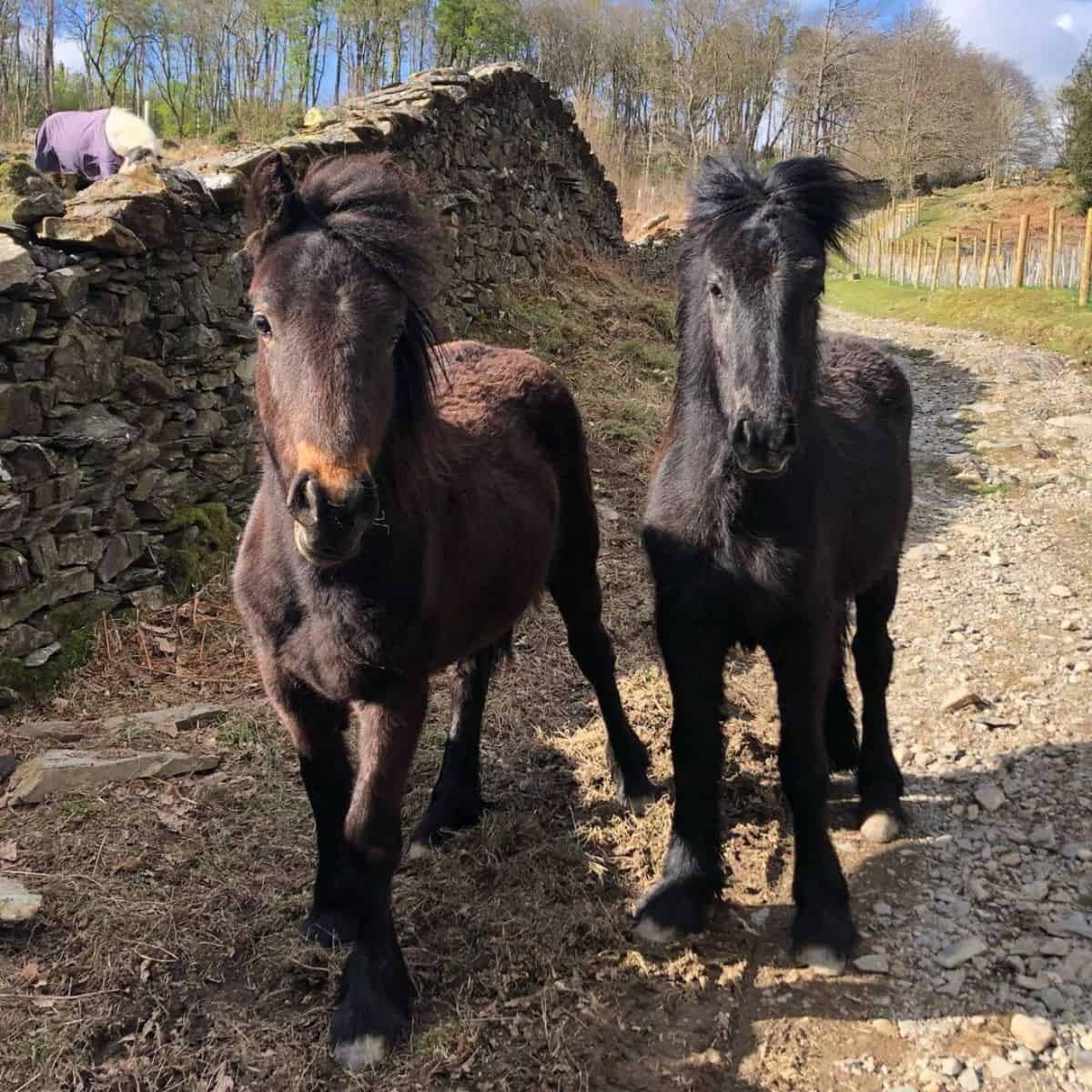 These ponies can vary in size from 13.2 hands to 14 hands. This breed is known for its agility and sure-footedness, which serve it well in rocky terrain. Riders love these ponies for cross-country treks or hunting.
Fell ponies are highly intelligent and alert. They are an excellent choice for a family pony. Owners must groom the fine hair on their manes, tails, and leg feathers.
8. Shetland Pony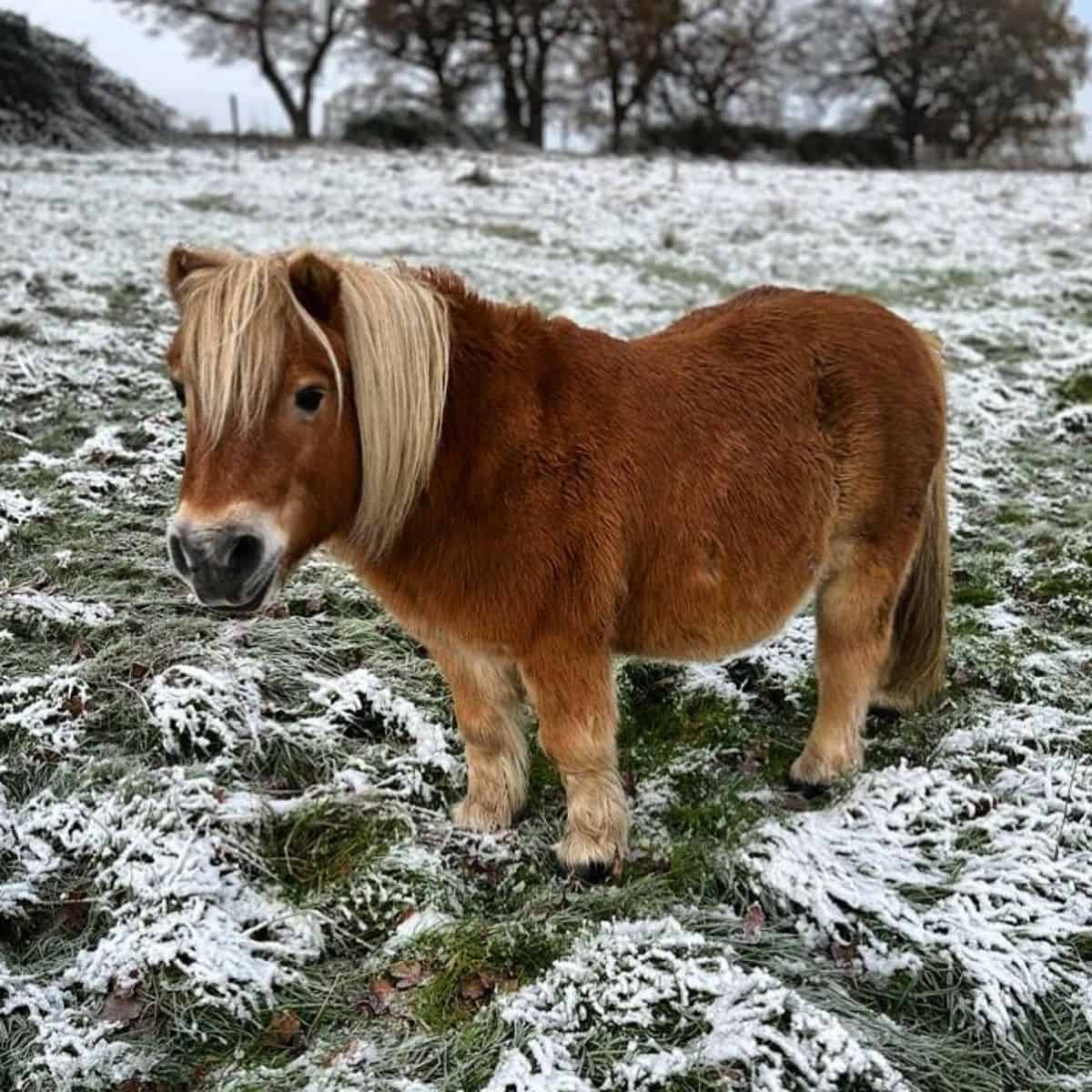 This Scottish breed of ponies originates from the north of Scotland, and its height can reach 107cm at the withers. These ponies have a long thick mane and tail, and their double coat protects them from harsh winter weather.
Shetland ponies are excellent choices for children. They have a friendly and calm demeanor, making them very easy to work with.
9. Ardennais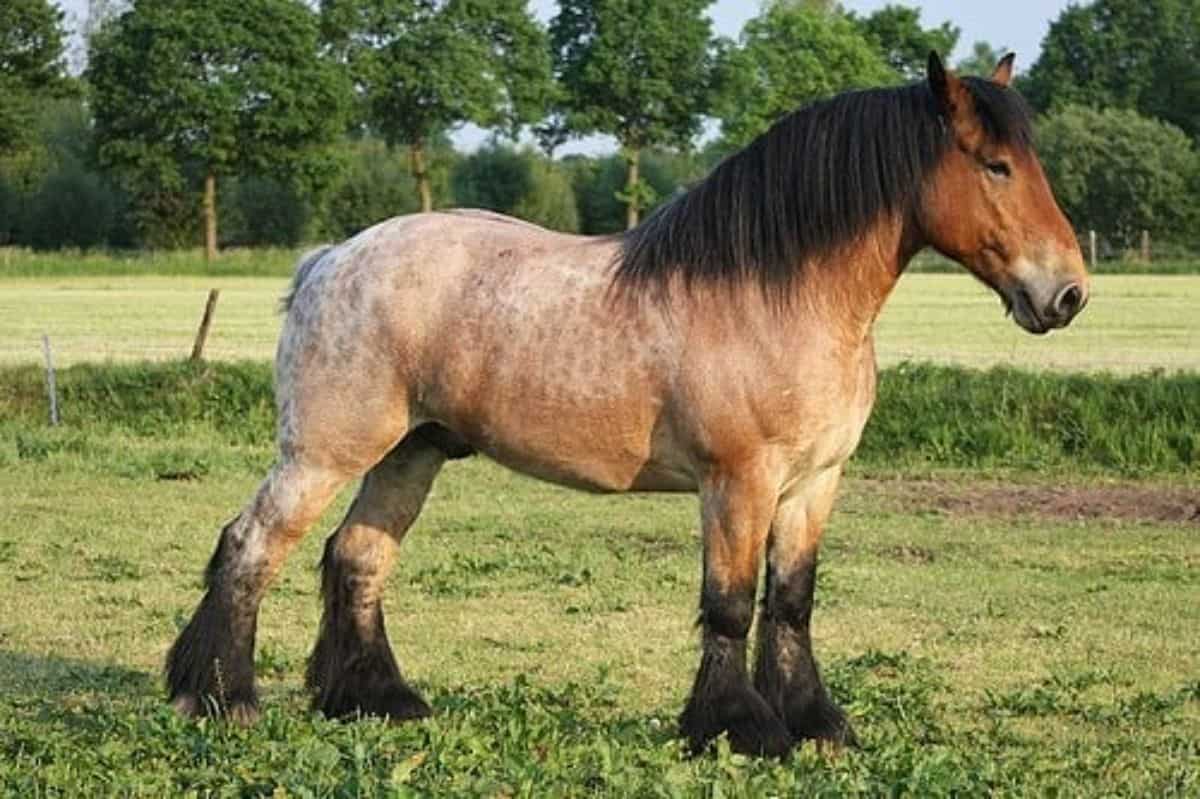 The Ardennais, or the Ardennes horse, is the oldest draught horse from the Ardennes area in Belgium, France, and Luxembourg. This breed is big-boned and is an excellent workhorse.
These horses can stand 16 hands high and weigh up to 1000 kg (2204 lbs). You can easily recognize these horses by their thick manes, tails, and leg feathers.
10. Haflinger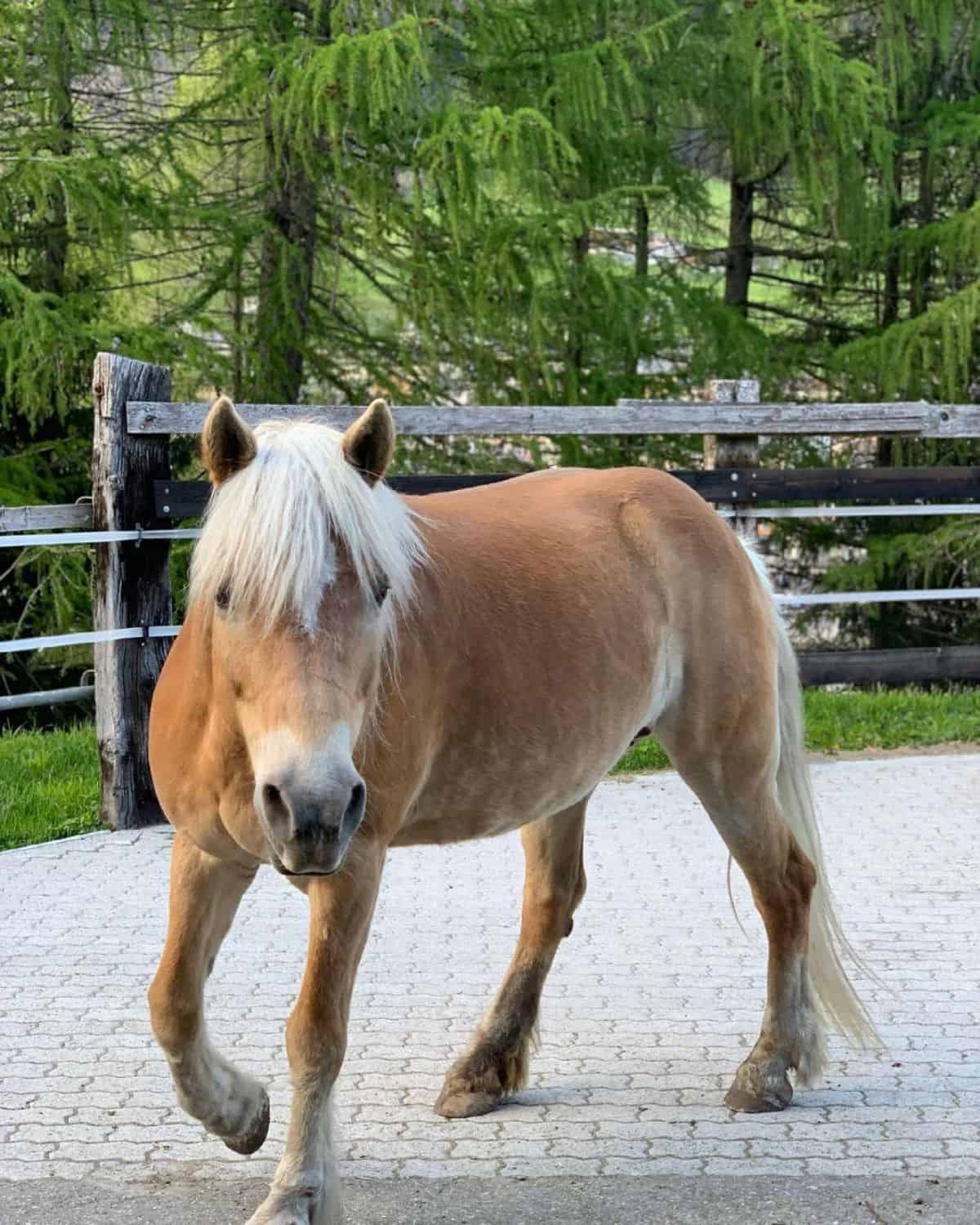 This breed was developed in Austria and northern Italy. These horses are smaller than other horses on this list, and they are always chestnut with a long flowing tail and mane, and Haflingers have a very elegant gait.
Haflingers are very quiet and friendly. People recognize two types of Haflingers, a heavier horse for work and a lighter horse for pleasure riding.
11. Black Forest Horse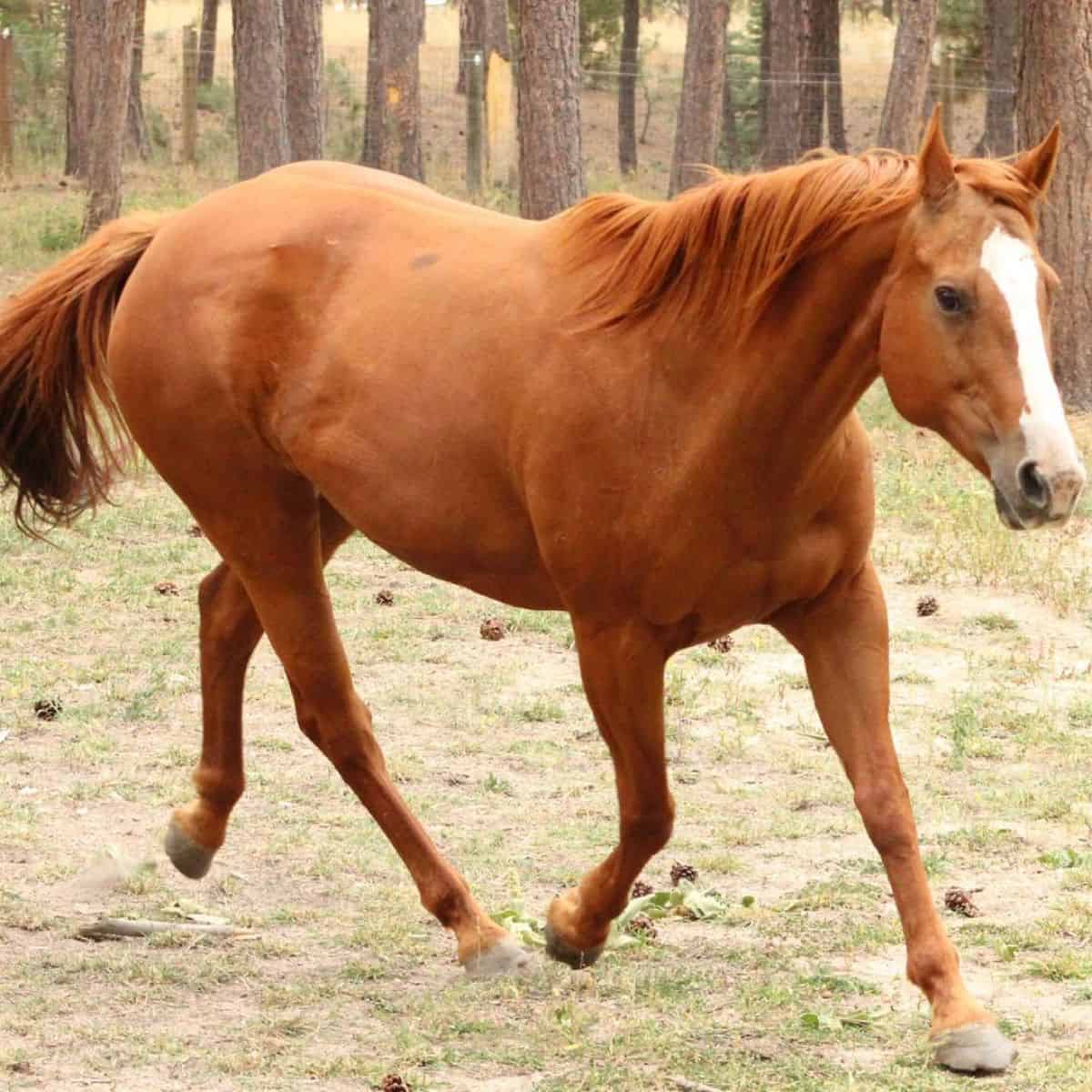 This endangered breed originates from the Black Forest of Germany. It is a draft horse that was bred for forestry and farm work. These horses are always chestnut in color with flowing blond manes and tails.
Black Forest horses are powerful animals now ridden instead of used for work.
12. Gypsy Vanner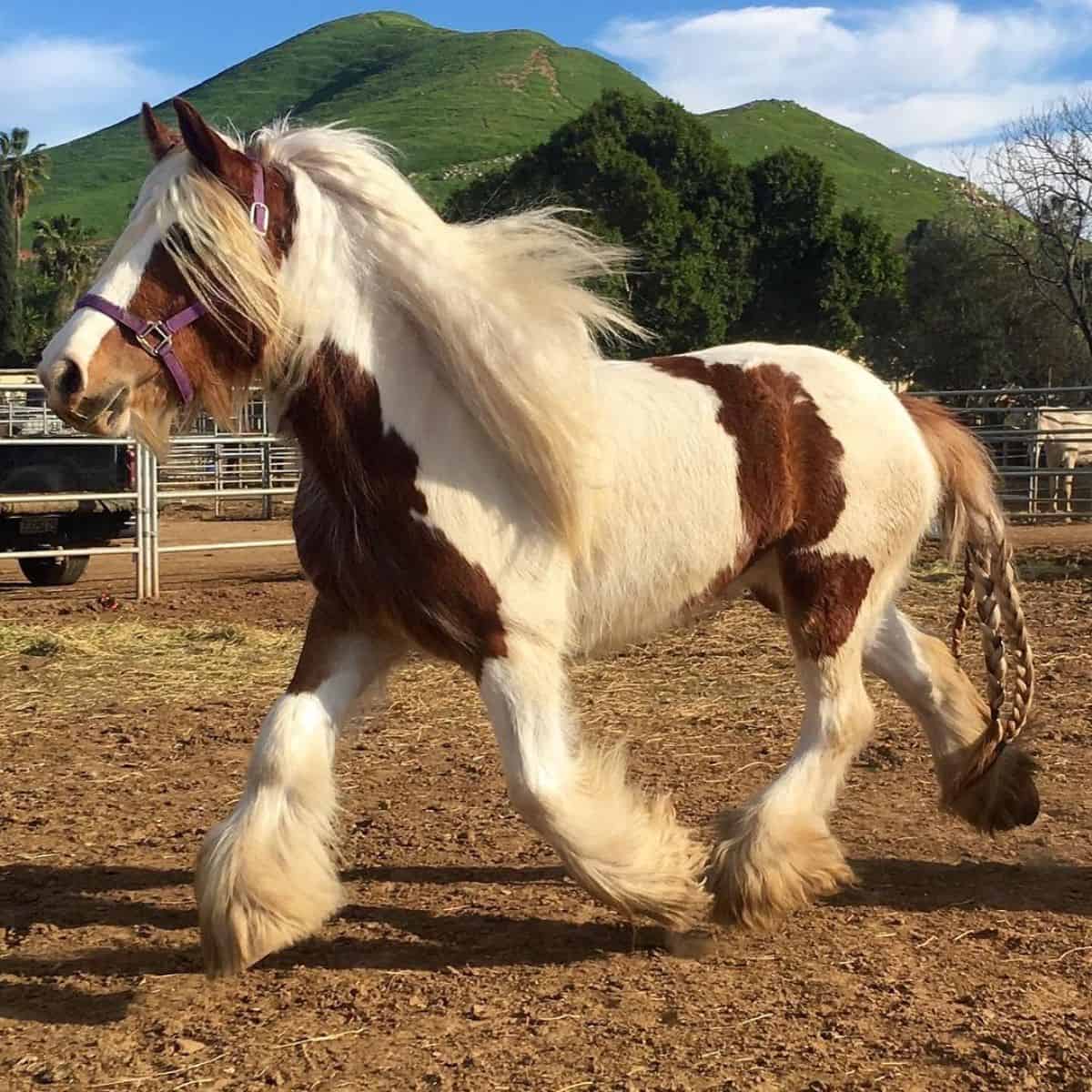 Gypsy Vanner horses stand between 12 and 16 hands high. These horses were bred to pull caravans, so they are powerful. They have a calm temperament, so they make excellent riding horses.
This breed has thick and heavy feathering, which starts at its knees. They have very long tails and manes that require much grooming.
13. Paso Fino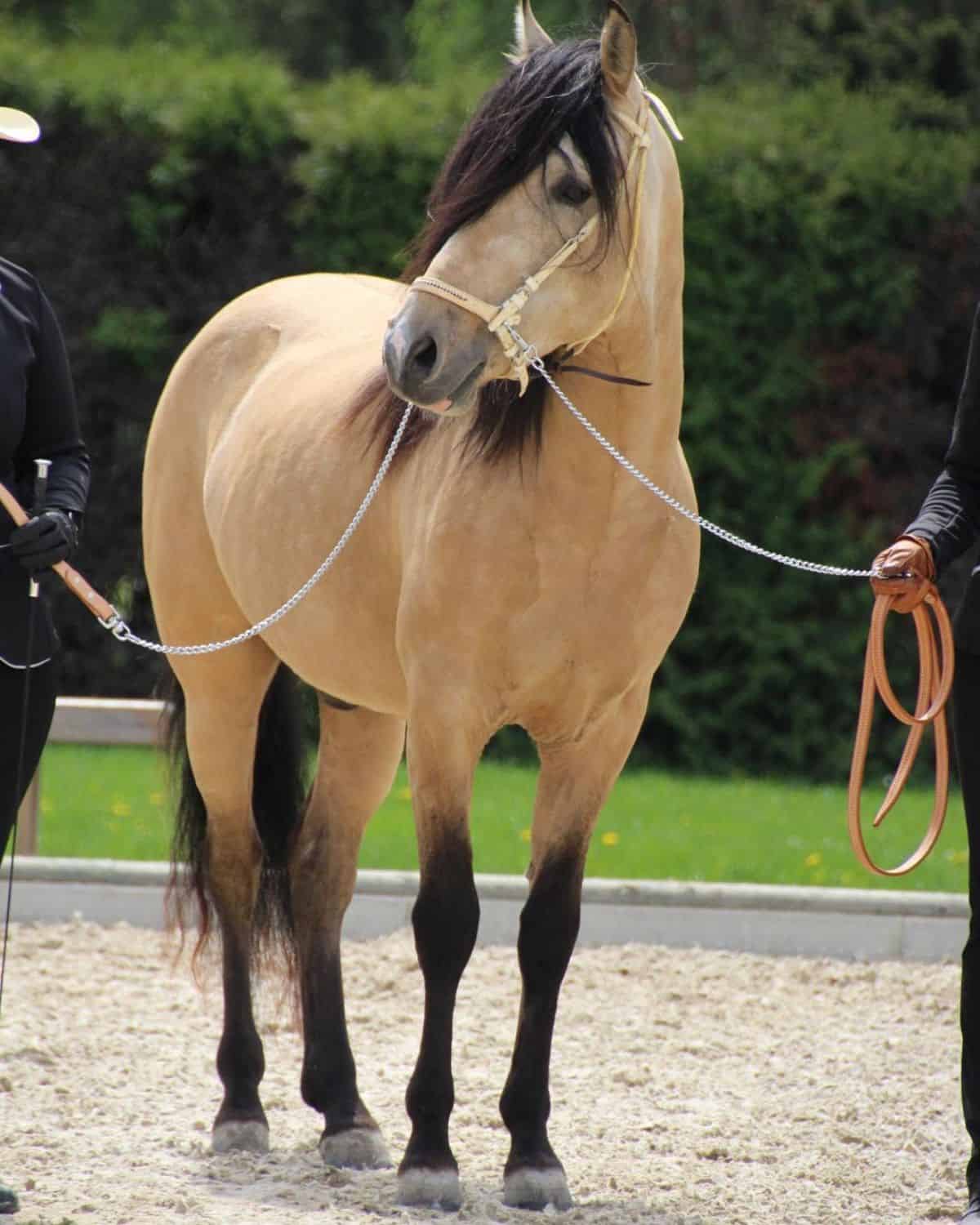 This light horse breed was initially imported to the Caribbean from Spain. The Paso Fino has a steady and smooth gait, making them a popular trail riding choice.
The Paso Fino is surprisingly powerful for its size. You can find these horses in all colors with thick manes and tails, who are energetic and alert.
14. Andalusian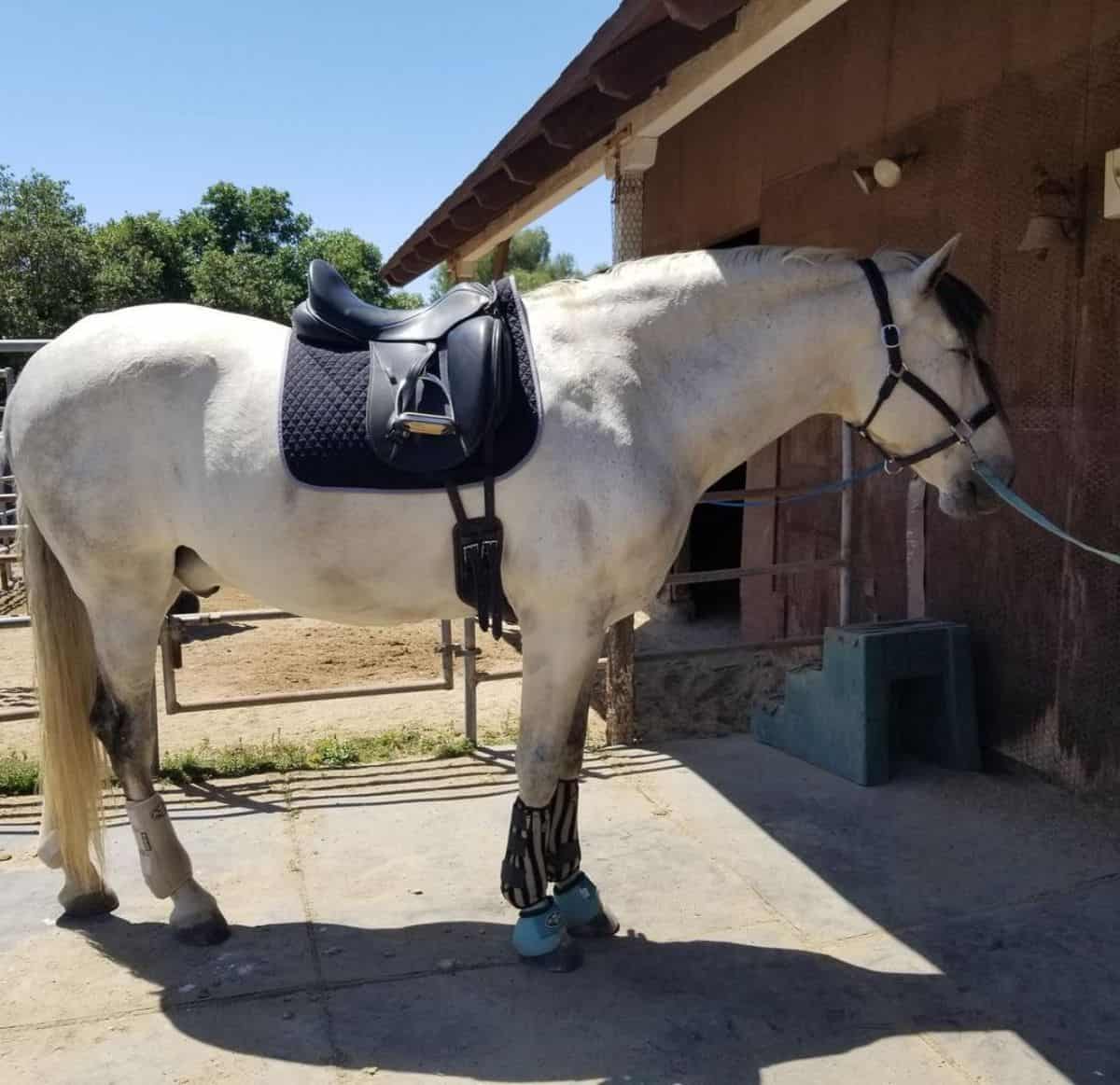 The Andalusian is also referred to as the Pure Spanish Horse. The breed originates from the Iberian Peninsula, and Andalusian horses have always been valued as war horses.
These horses are elegant and appear very noble with their proud stature. They have long flowing manes and tails. Andalusians are known for their intelligent and docile nature.
15. Lusitano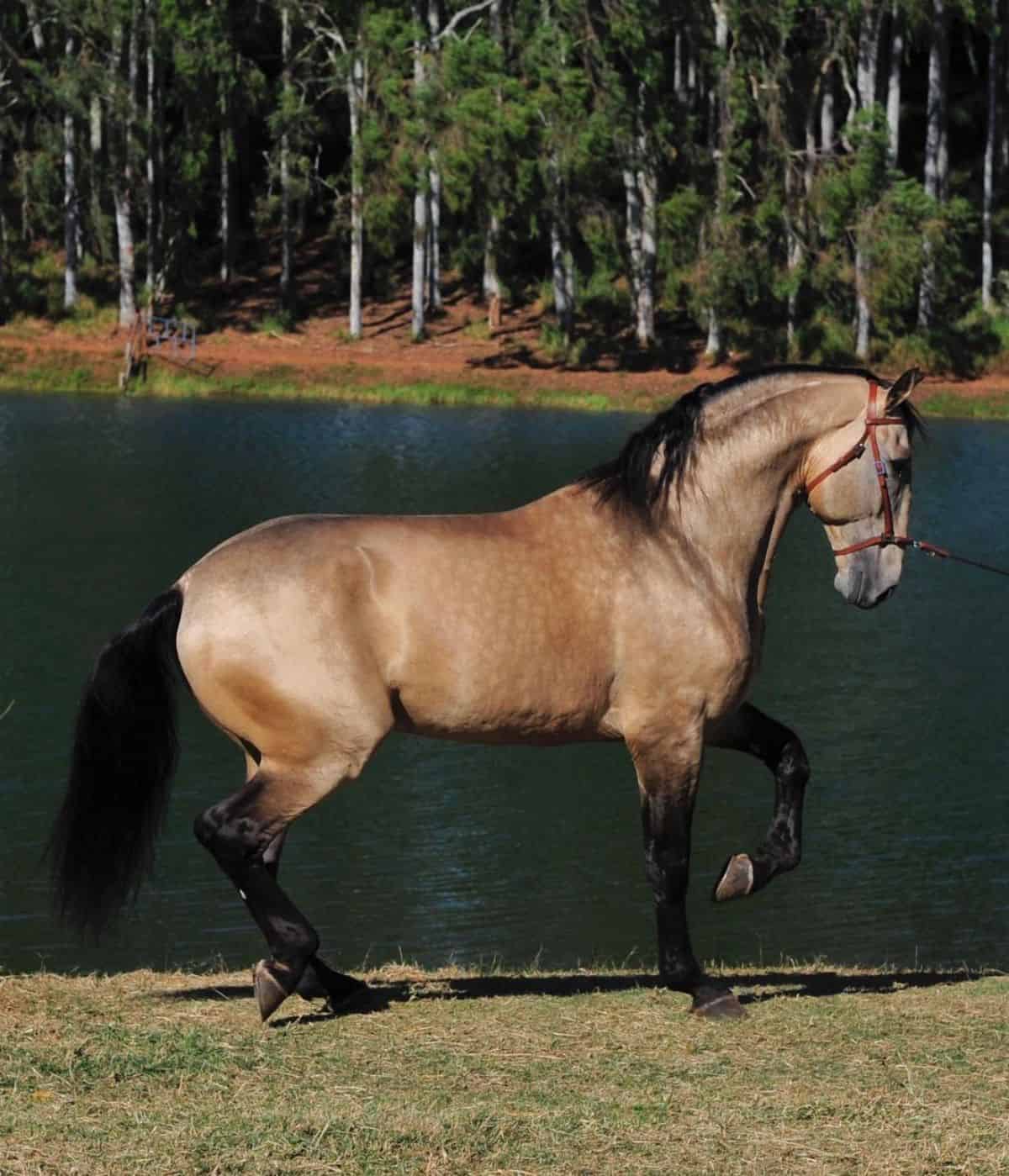 The Lusitano is a Portuguese horse breed. These colors can be any solid color, but you will usually find them in gray, bay, or chestnut. Their manes and tails are very long and thick.
These horses are mighty and agile. Lusitano horses are always willing to please their owners. This breed is intelligent and is an excellent choice for combined driving competition.
16. Dartmoor Pony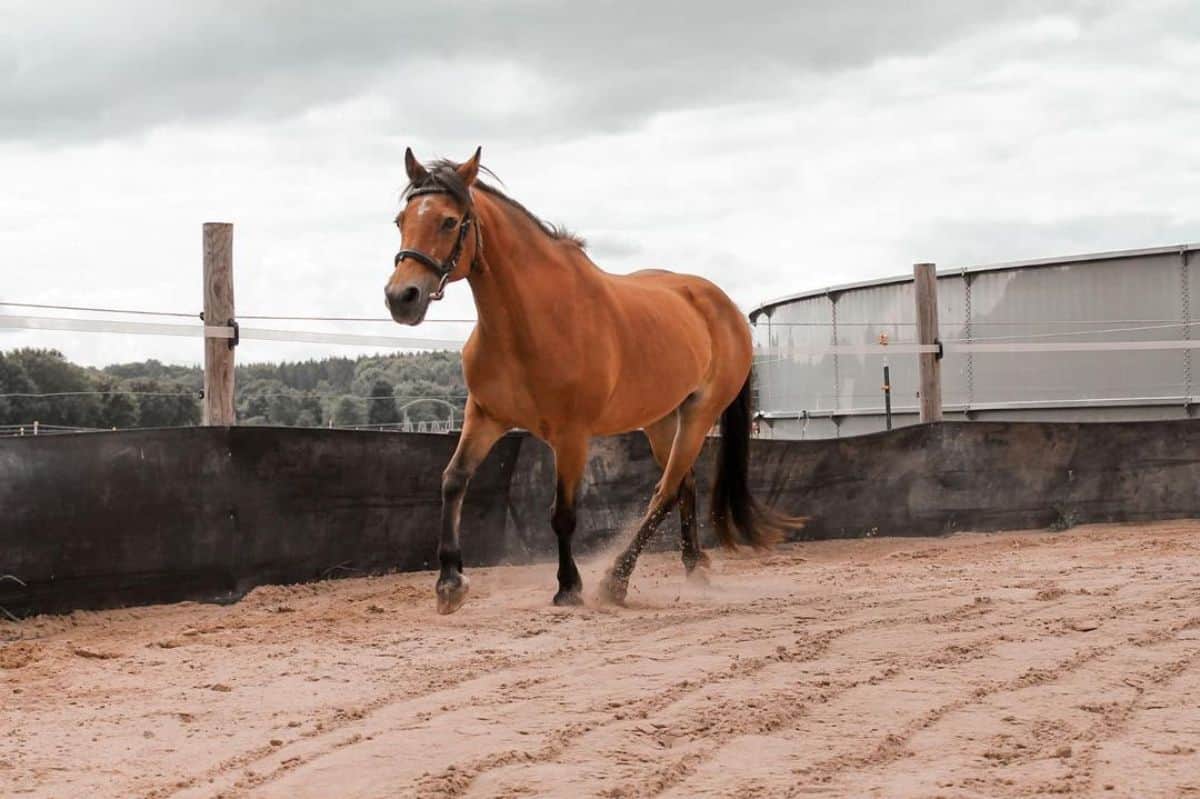 The Dartmoor Pony has lived in England for centuries. This breed has a thick coat with a long flowing tail and mane. This pony is a hardy animal with incredible stamina. These ponies generally stand between 11 hands and 12 hands.
Initially, these ponies were work horses, but now people use them as children's mounts or for trail riding and hunting.
17. Morgan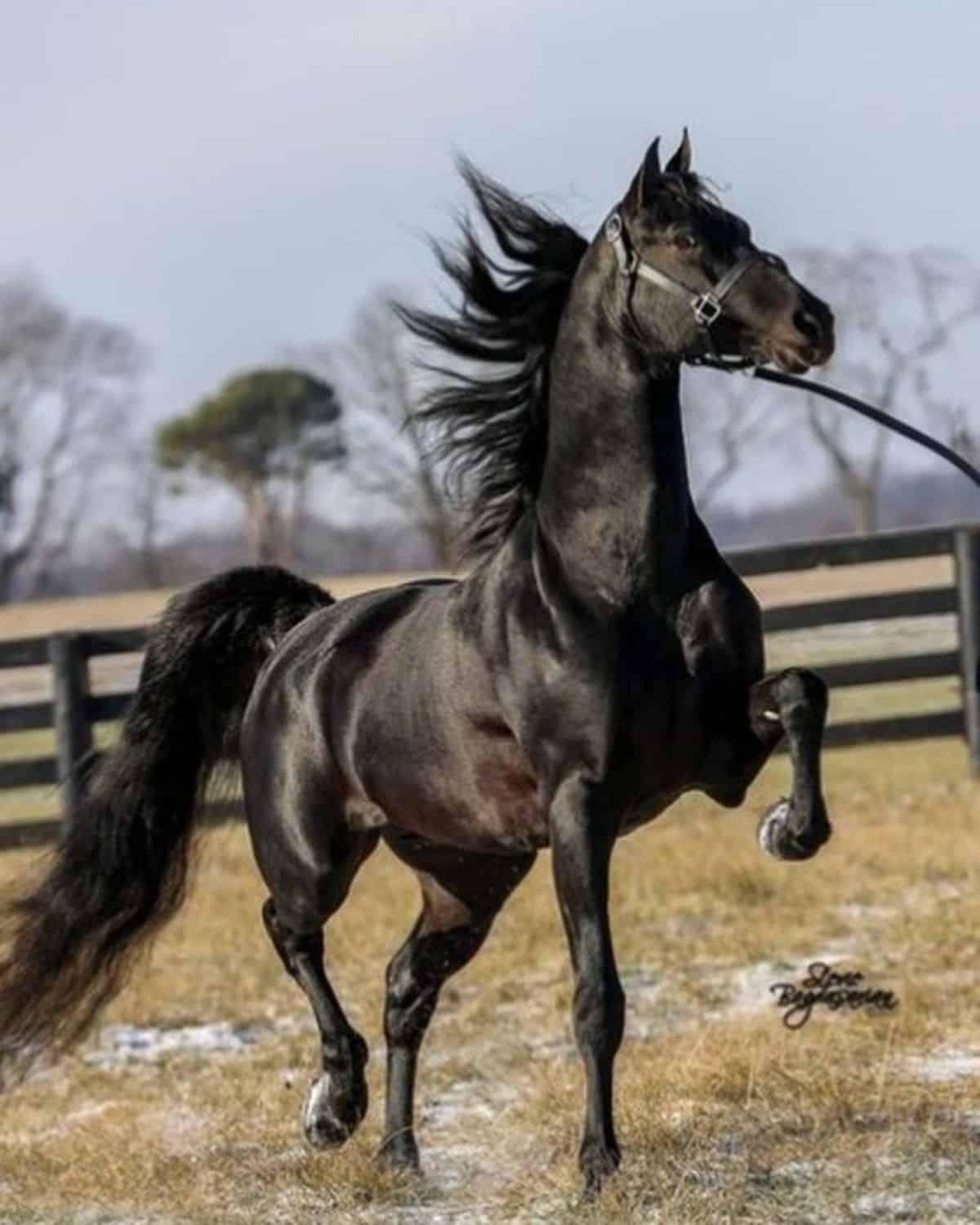 The Morgan horse is one of the earliest horse breeds developed in the United States. This horse is very compact and versatile, and they have very long tails.
People find that these horses are relatively low maintenance and easy to keep. They are gentle horses that do very well in the competition and strong horses with an easygoing temperament.
18. Miniature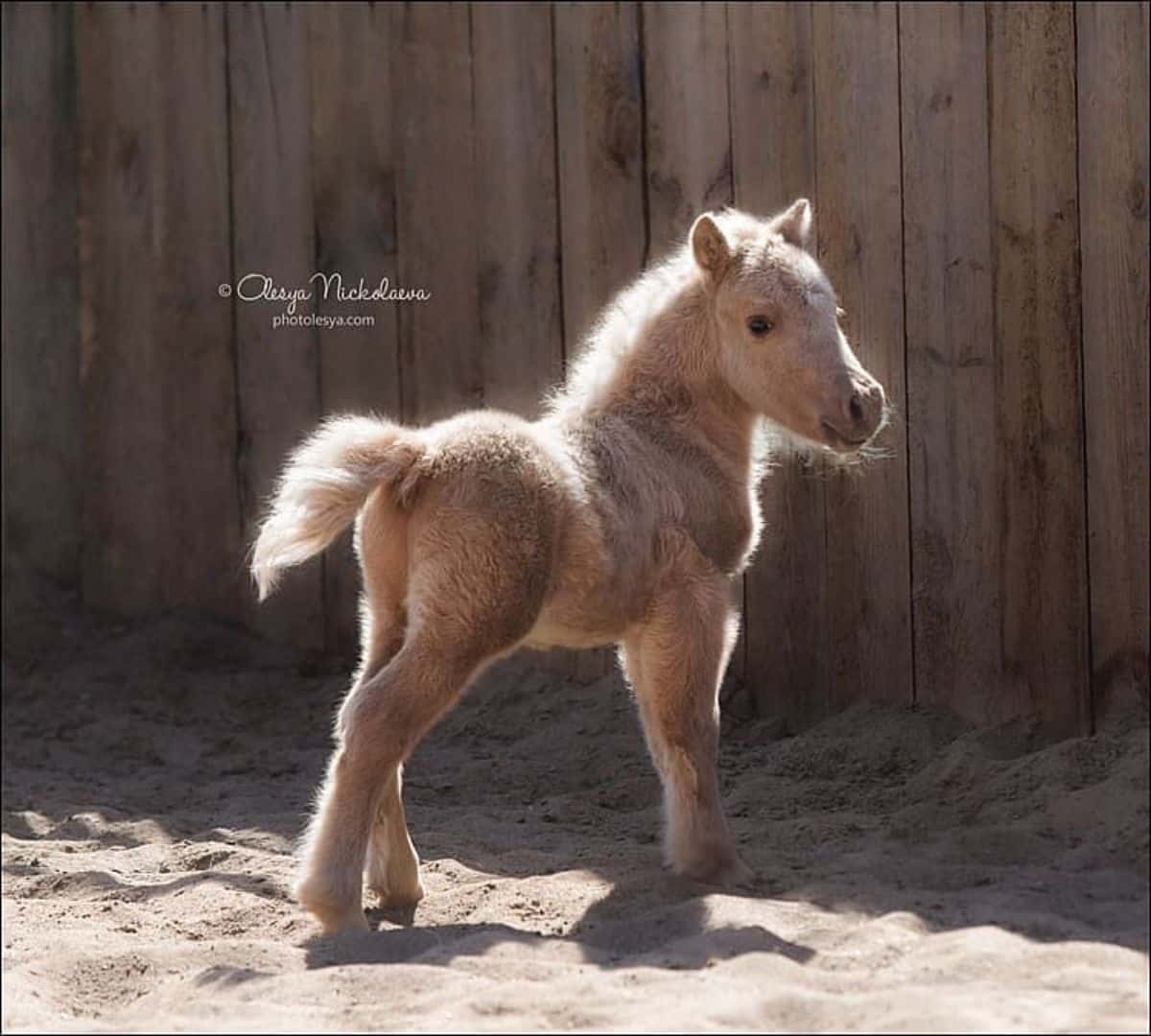 Miniature horses are a breed identified by their small size, generally 100 cm (39.3') or less. These animals are often kept as companions and have the same characteristics as a whole-sized horse.
Their tails and manes are long and thick. They tend to live much longer than a whole-sized horse, and their life span can be between 40 and 45 years of age.
19. Arabian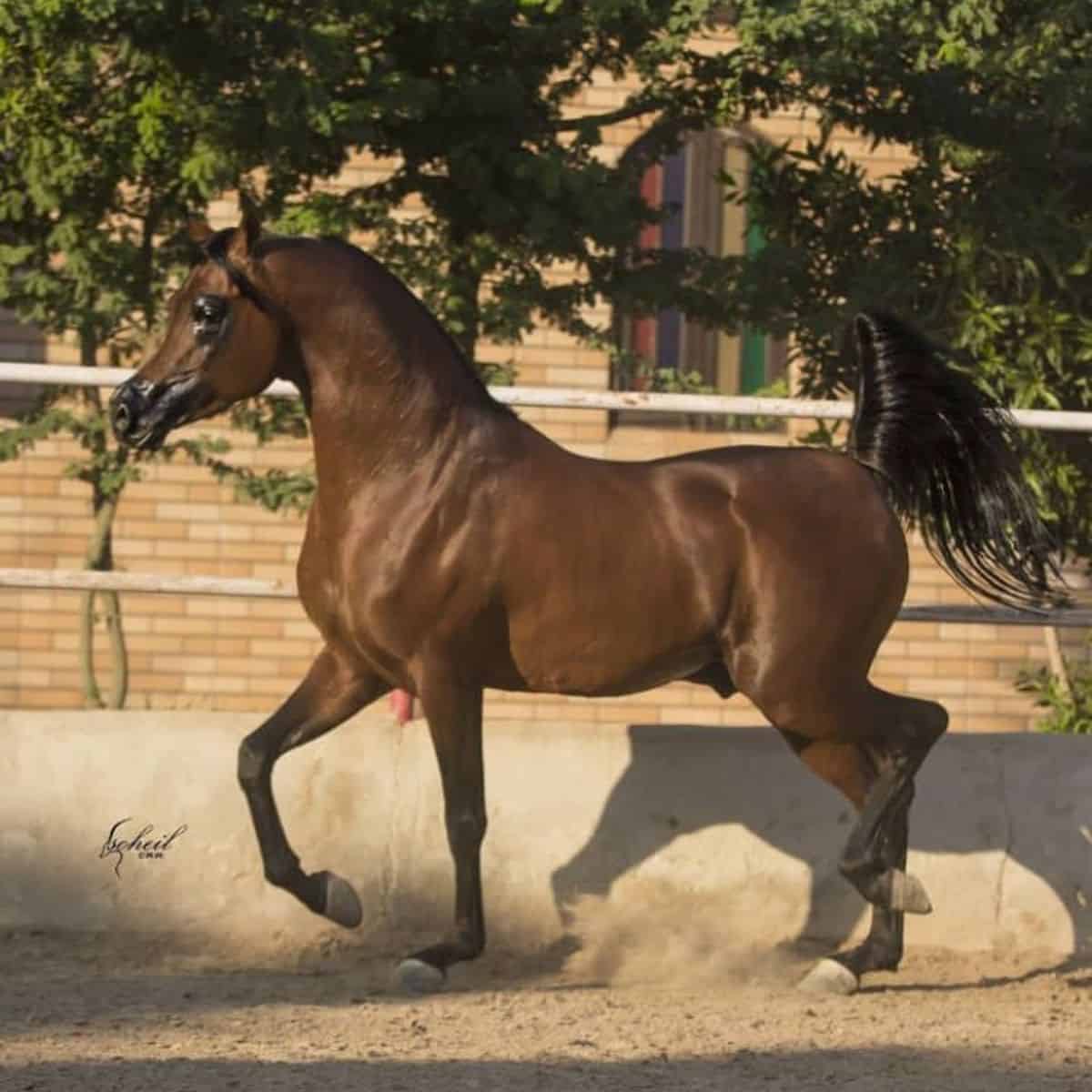 The Arabian horse originates from the Arabian Peninsula. Most people will recognize this gentle giant, and this breed is well-muscled and is reputed for its endurance.
Arabians are extremely intelligent and do very well when they are well cared for. They can become problematic when suffering maltreatment.
They have long tails and manes that flow as they canter. They usually reach heights of 14 hands to 15 hands. The Arabian is a strong and hardy horse that can carry any rider.
20. American Saddlebred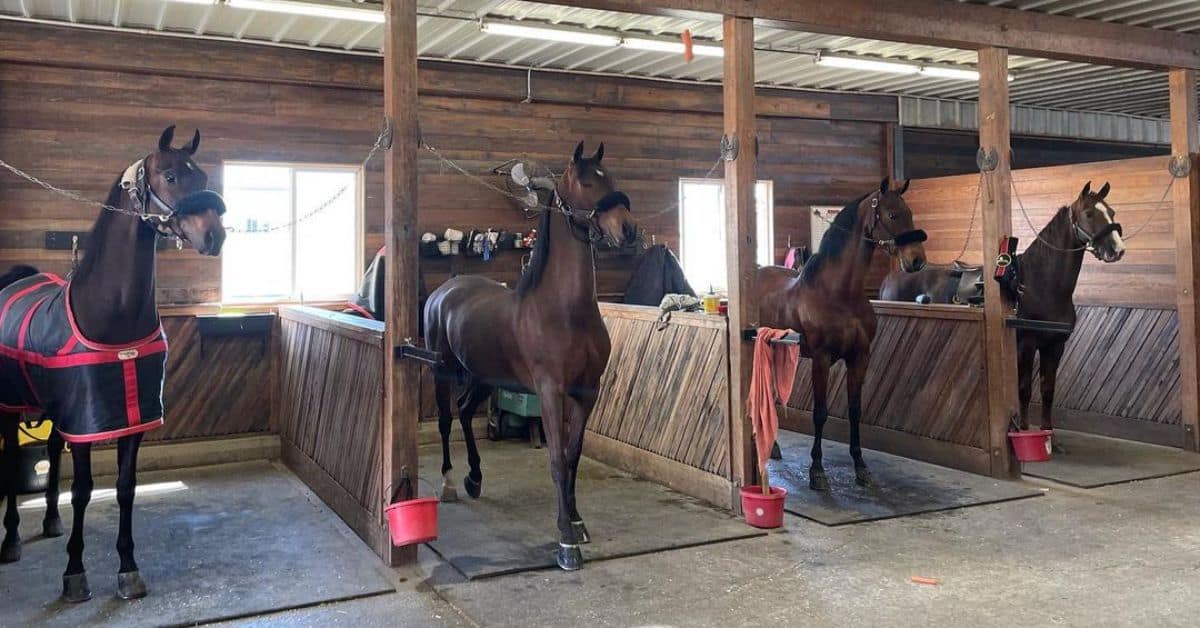 The American Saddlebred originates from the United States. It reaches average heights of between 15 and 17 hands, and this breed is recognized for its style and elegance.
They can be identified by their long flowing tail and their energetic gait. They have a very gentle and patient temperament. This breed is often used as a show horse.
21. Swedish Northern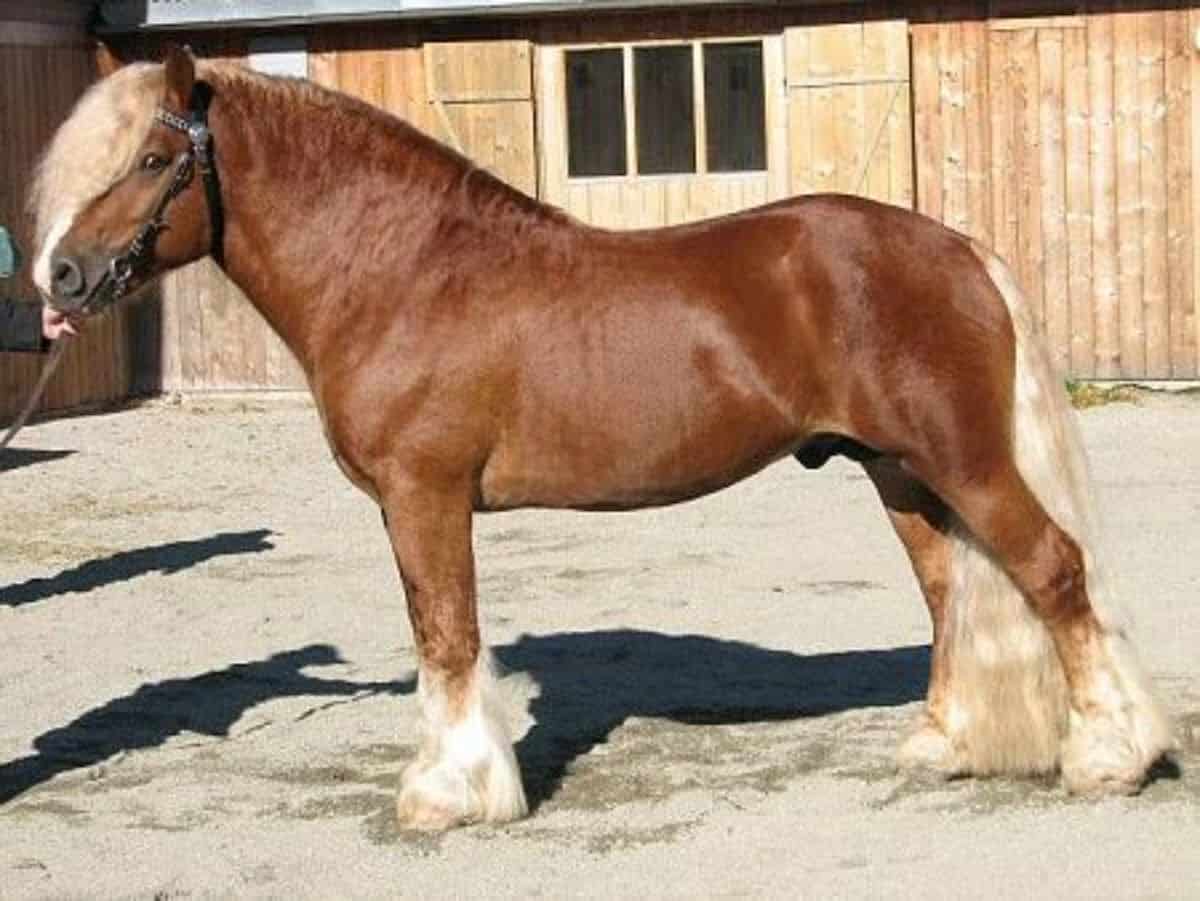 The Swedish Northern horse is a petite heavy horse known for agility and trainability. They have a very gentle temperament.
This horse is solid and compact. You can identify it by its long thick mane, tail, and leg feathers. This breed is known for its excellent health and longevity.
Final Thoughts
Horses are beautiful and noble creatures. Despite their imposing size, they are gentle and patient, and their long hair and feathered legs make them appear even more regal.