Bringing a horse into your life is a big commitment with many factors to consider. But choosing a name for your horse should be a fun part of the process. To help take the stress out of choosing a name for your horse we came up with some fun ways to decide your horse's name. These are ideal for helping you get creative and give your new family member a truly unique name that suits their personality.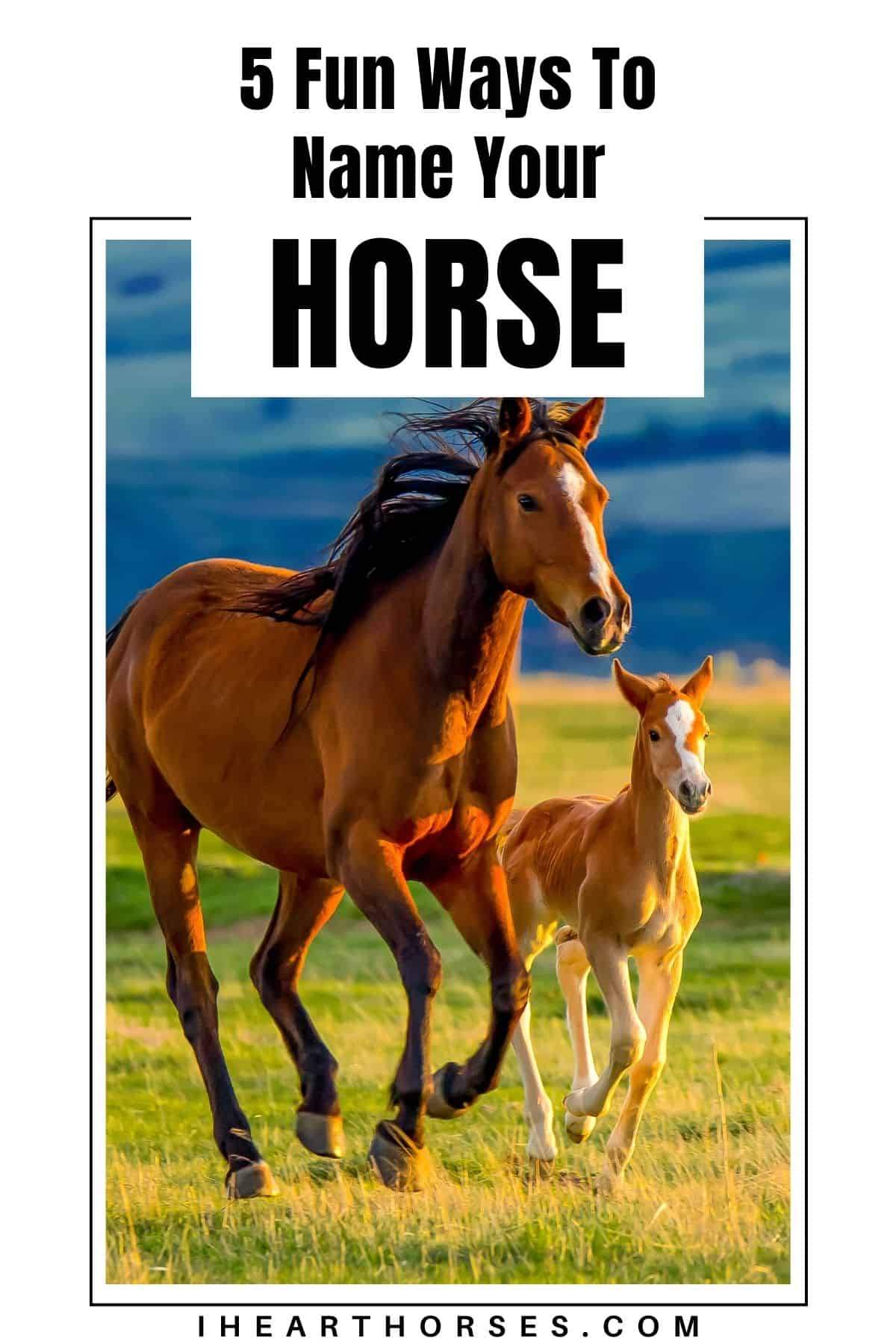 Deciding Your Horses Name
Owning a horse can bring you great joy and deciding your horse's name can be fun. With a little inspiration, you will find that the options for horse names are both endless and fun for the whole family. We've shared before about the 5 rules for naming racehorses, but now it's time to figure out the right moniker for your new family member who has been chosen to be a friend and companion.
Of course, before you make the commitment, you may want to check out these things you need to know before getting a horse. It's always important to be prepared not just for the name, but for all aspects of caring for your new horse family member.
Use Their Coloring or Markings for Inspiration
Often the easiest way to name a horse is to refer to its color or markings for inspiration. For example, a chestnut horse might be named Cinnamon, or a gray horse might be named Ash or Shadow. An elegant white horse could be named Diamond or Pearl. The childhood favorite, Black Beauty, was named for his black coat.
Look to their color and then check out synonyms for that color description. You could even name them Spot or Marble if their coloring is unique with markings!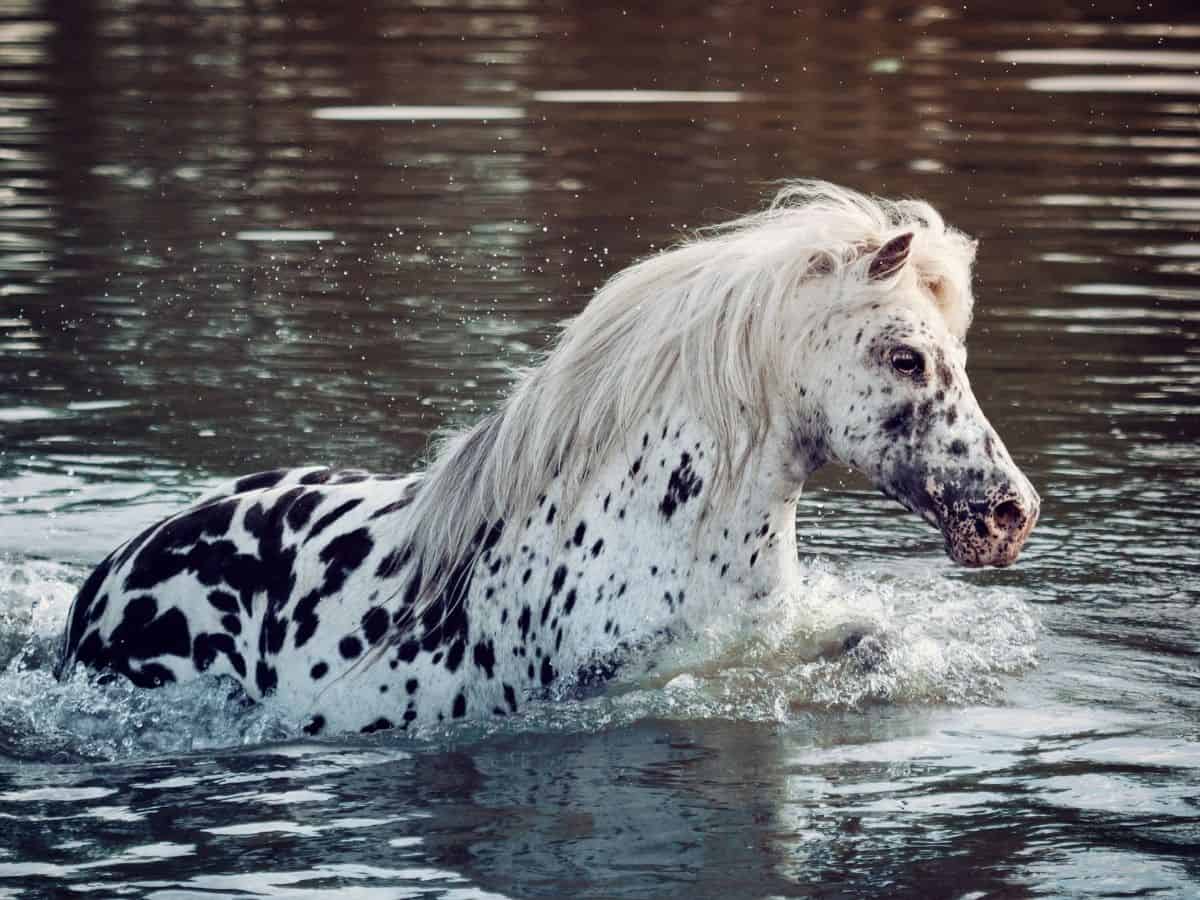 Name After Famous Horses
Another fun way to decide the name of your horse is to use the name of a famous horse. Think of famous horses from movies, TV, or books. What about Mister Ed, the talking palomino horse that had his own television show? Or how about Silver, the white stallion who was ridden by The Lone Ranger? Other famous horses include Roy Rogers' horse, Trigger, and Shadowfax from the popular Lord of the Rings series.
This is a fun way to give your horse a name that honors another famous horse and brings a smile to your face. I loved watching Mister Ed with my dad as a child, so that would hold even more special meaning to me.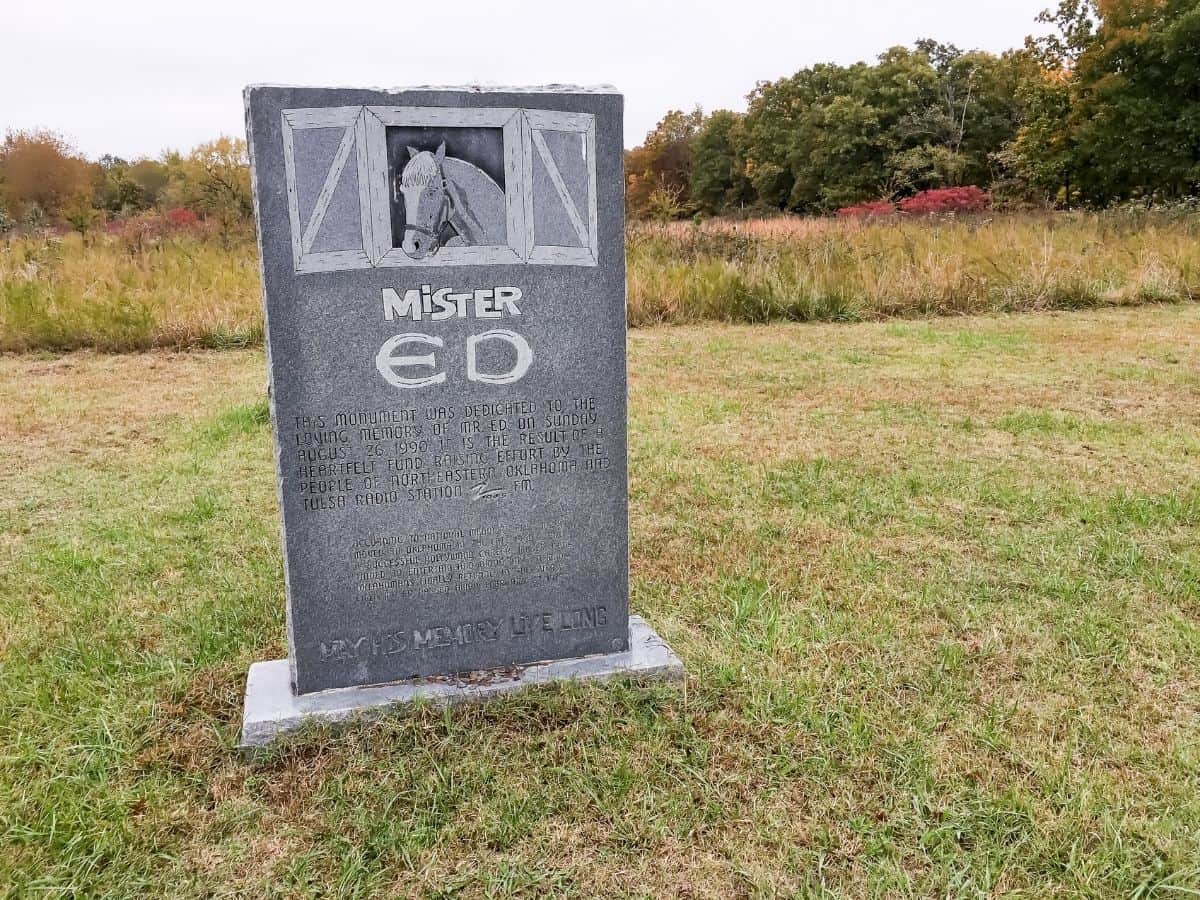 Describe Their Personality
Describing their personality might be the most fun way to decide a name for your horse. You can choose a name that directly describes how your horse behaves such as Major for a bossy horse or Smiley for a horse that is playful. Or you can choose a name that describes a characteristic you would like them to have such as Lucky, Lovie, Breeze, Frisky, or Fancy.
I love the story of Microdave and his wonderful personality. His name fits so perfectly! This is a great way to give your horse a name that truly reflects who they are and how they behave.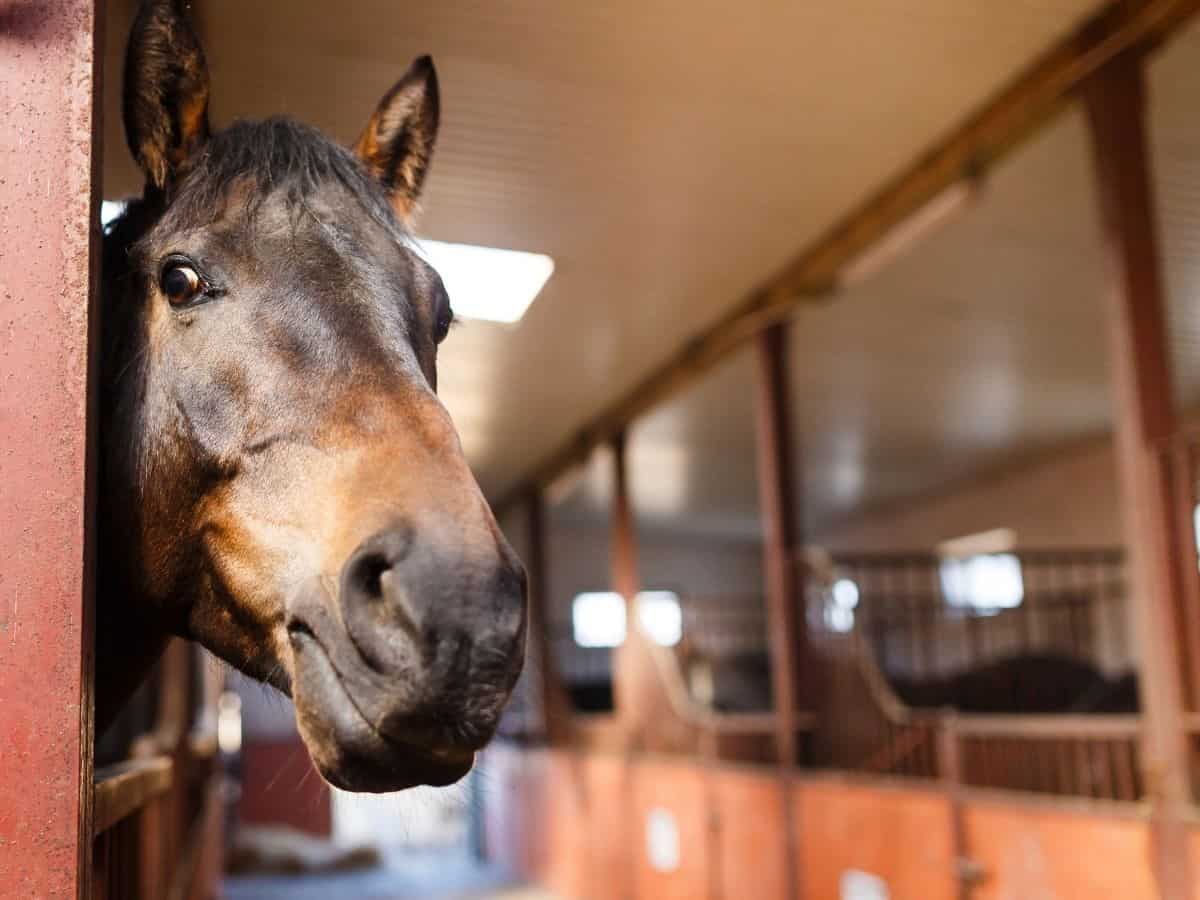 Start with A Title
A creative way to decide the name of your horse would be to start with a title. A title such as Lord or Lady might fit your horse well. A title instantly makes your horse seem more elegant and celebrated. A horse's registered name could be Lady Penelope which is regal, and she can be called Penny in the barn. A horse named Lord Frederick could be called Fred for short.
Think about titles like Duke, Duchess, Sir, Highness, Knight, Dame, Baron, Baronness, Esquire, or even Viscount are all fun titles of royalty that can also work alongside any name for your beloved horse.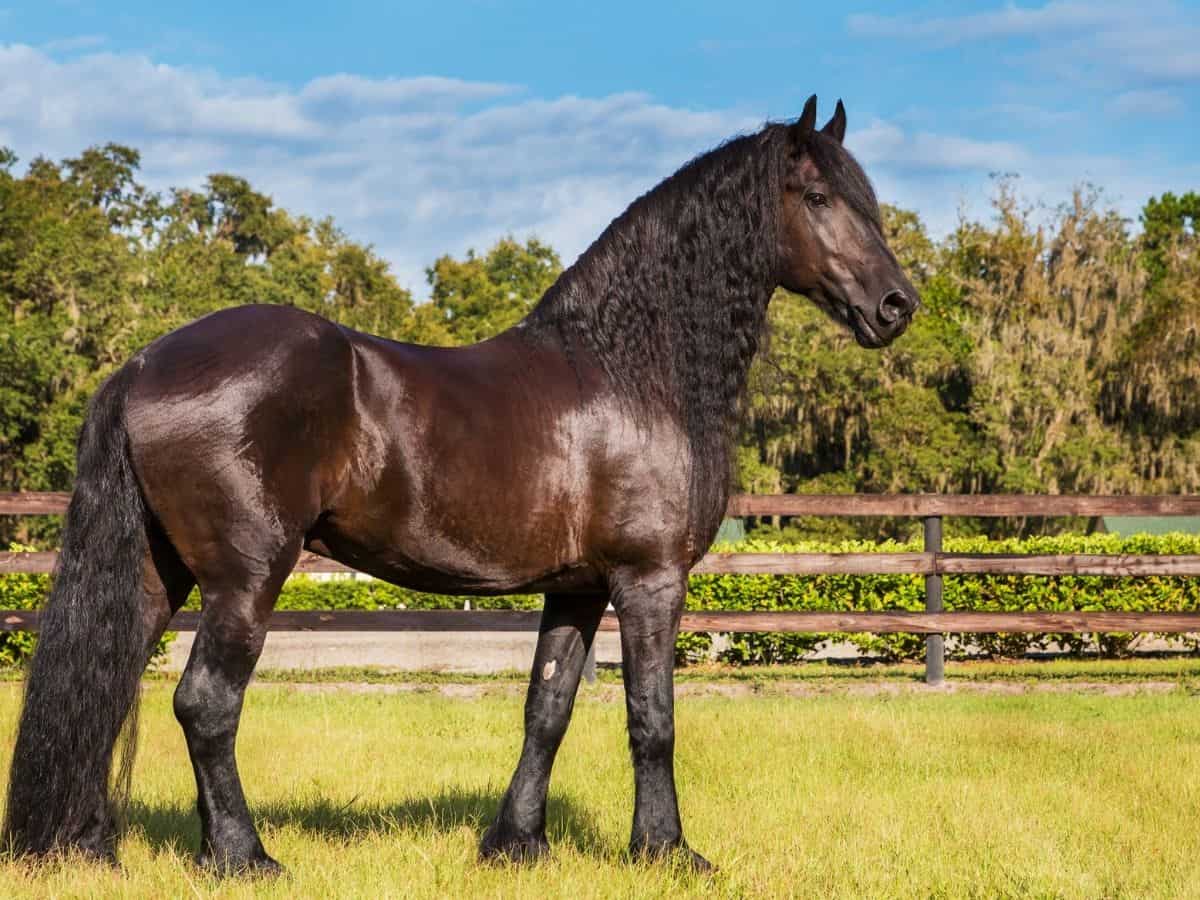 Name for Celebrities
Another fun way to decide the name of your horse is to name them after a favorite celebrity. Perhaps your beautiful white horse looks like a Betty White. If you are a fan of Justin Timberlake, then you could name your horse Timber. You can name your horse Swift for Taylor Swift or Hank for Tom Hanks.
This is often fun when thinking of pop culture. Many names will ebb and flow in popularity, but think about being an adult with a horse named after a childhood favorite star. What fun that would be as a story to tell others!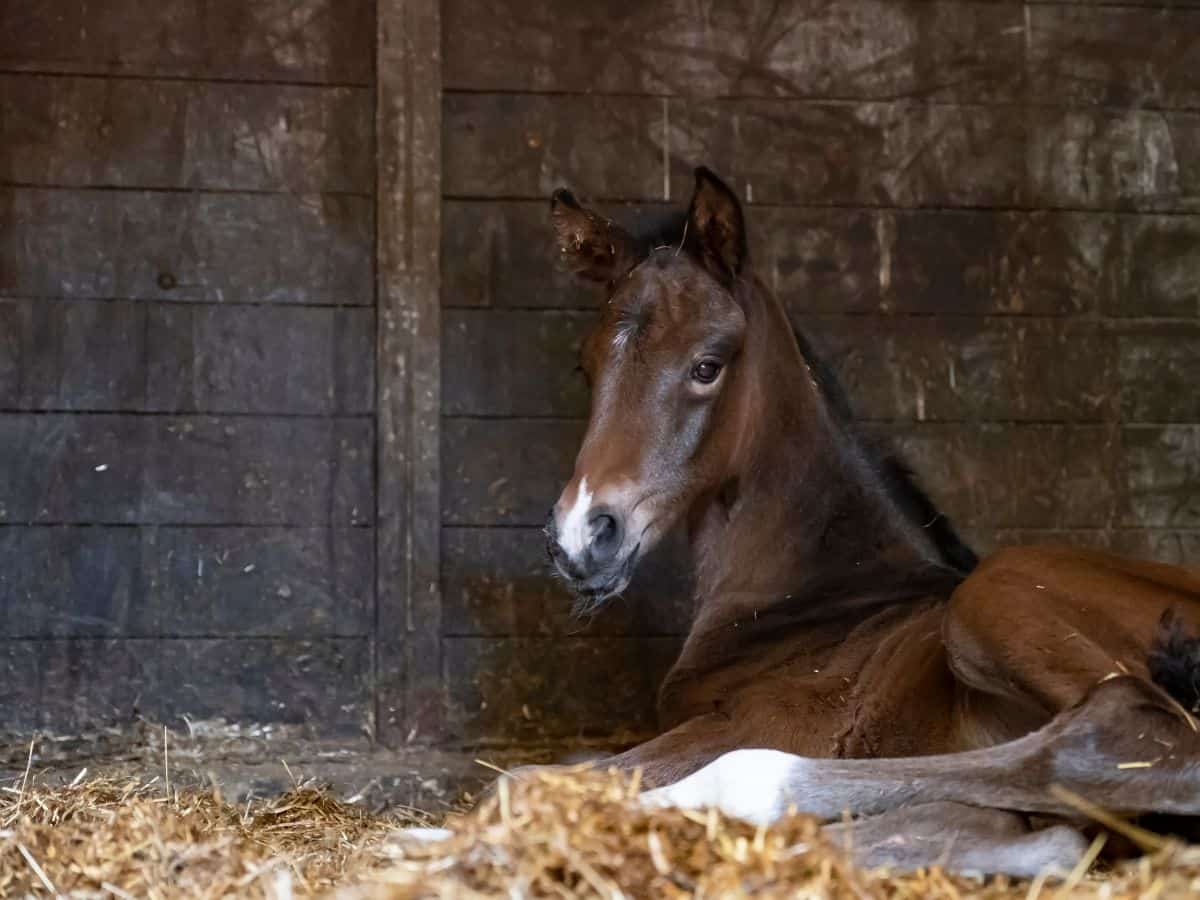 Top 10 Horse Names to Consider
It's fun to consider all of the ways you can come up with a name for your new horse. If after reviewing these 5 Fun Ways to Decide Your Horse's Name you are still unsure of a name for your horse, you can always choose a top horse name. Here are 10 top horse names to consider:
Bella

Bud

Tucker

Sadie

Gypsy

Sugar

Blue

Charlie

Scout

Cisco
Do you still need more ideas? Check out our huge list of over 200 names for horses that will give you more inspiration and a boost in the right direction toward giving your new family member the ultimate name to describe them.