We talk a lot about how to keep your horse safe and how to maintain a safe pasture and barn area. Sometimes we forget that it is just as important to talk about how to keep you safe when you are near your horse. Horses are often thousands of pounds and while they may be gentle, just a small movement could create lasting damage to your body. These tips are important, even if you feel your horse is one who would never injure you. The thing is, injuries don't happen only with aggressive horses.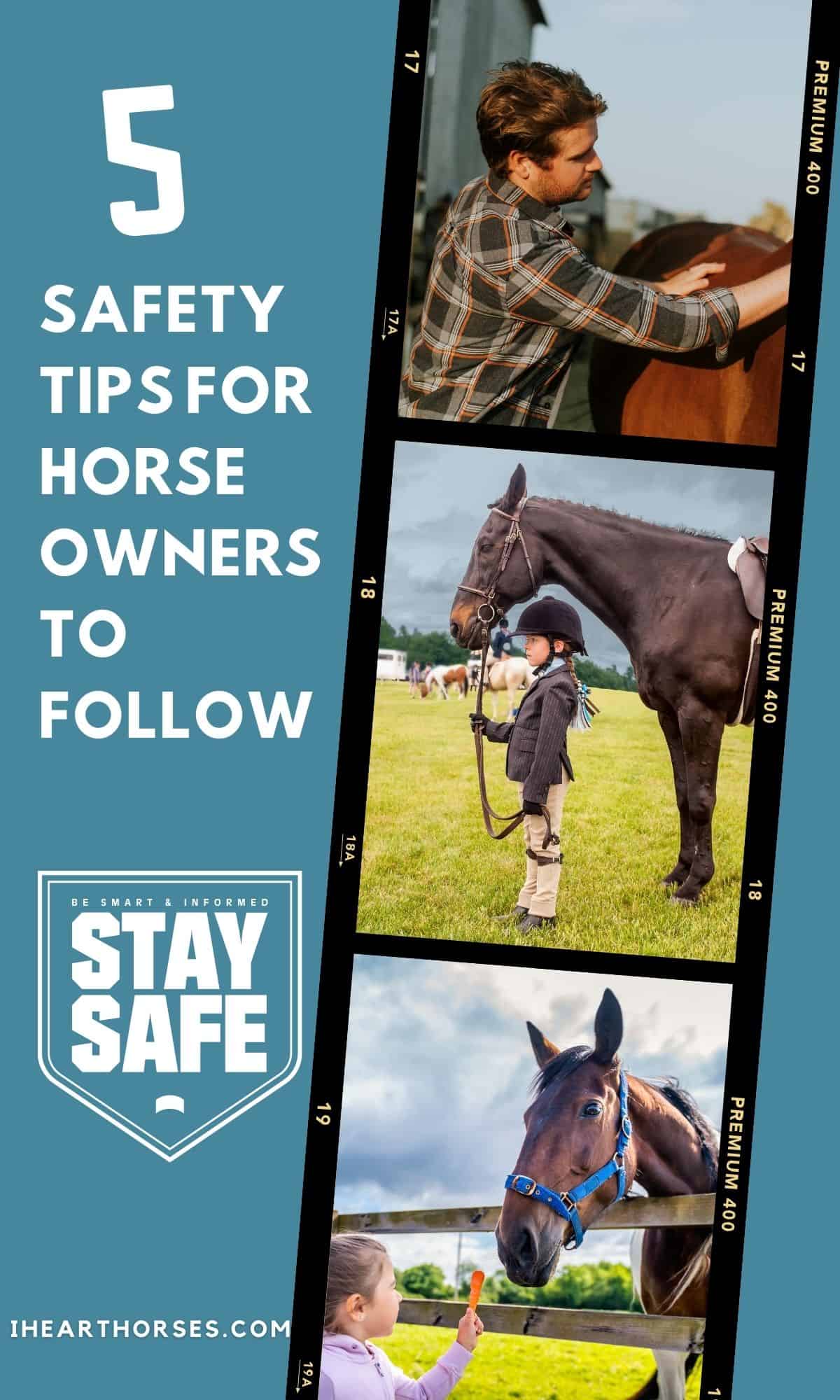 5 Safety Tips for Being Around Your Horse
Whether you are an experienced rider or are new to horses, it can be helpful to be reminded of ways to be safe around horses. Below you will find five tips that I feel are important enough to repeat to new and experienced riders and horse owners.
Before you begin, you might also want to check out these mistakes new horse owners often make. These are great for helping you get a bit more familiar with what is good and bad when caring for a horse.
Always Groom From the Sides
It's important to never stand directly in front of or behind a horse while grooming. Instead, stand near the shoulder or beside the hindquarters while grooming.
Sometimes while grooming you may need to walk behind the horse. If you need to walk behind the horse, you will either want to stay very close to the horse and brush against him as you go behind or walk far enough away to be out of kicking range.
When working with a horse's lower leg or hoof never kneel or sit on the ground but always squat so that you can move quickly if your horse starts to get upset.
Along with these safety tips for grooming, you may also want to be aware of the red flags to look for when grooming your horse. Of course, I always like to share these grooming secrets to make it easier to keep your horse happy and beautiful.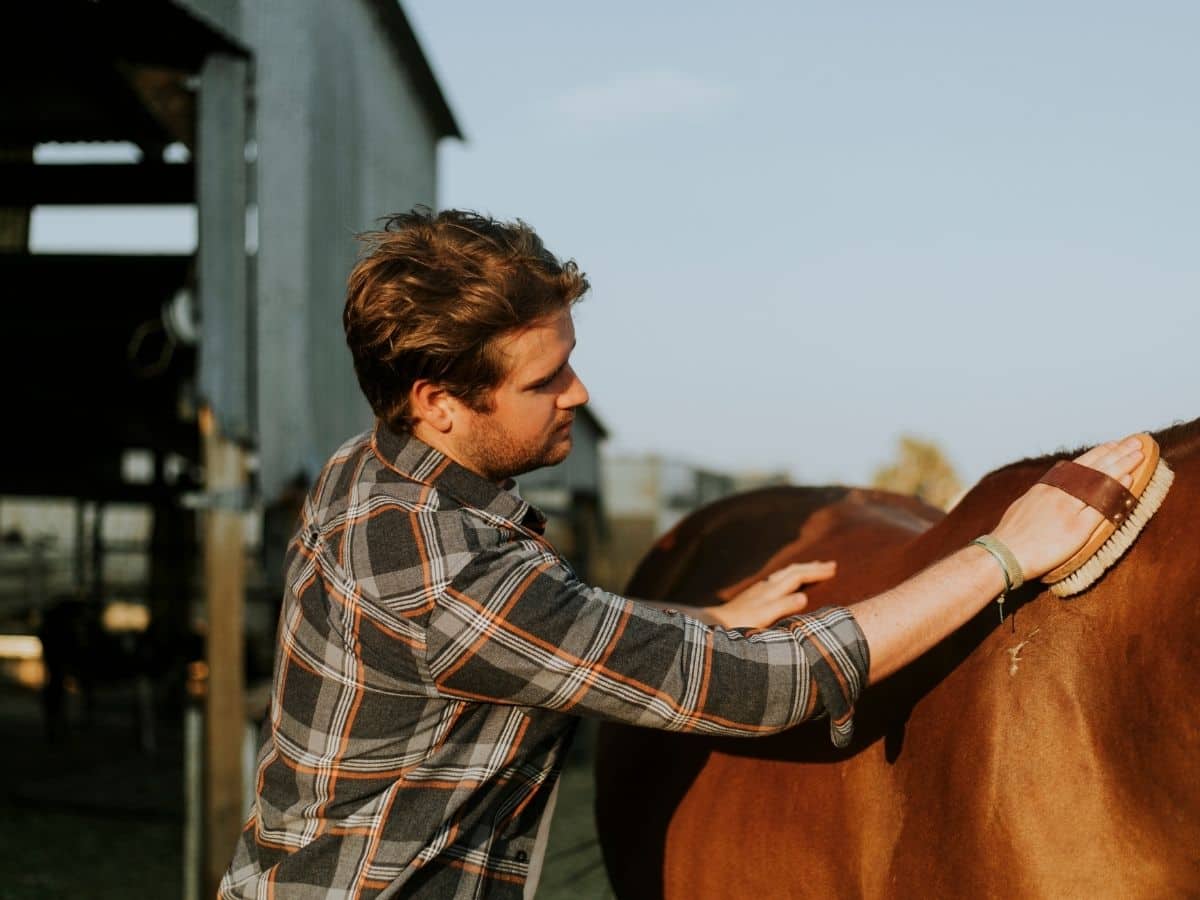 Stay Aware While Leading Your Horse
There are a few things to remember when you are leading your horse. When leading your horse always use the lead rope which is attached to the horse's halter and never grasp the actual halter. The lead rope gives you room to move if your horse becomes startled.
Never wrap the lead rope or anything else attached to your horse around your hand or any part of your body. Consider the size and strength of your horse and avoid anything that could lead to them pulling, dragging, or kicking you.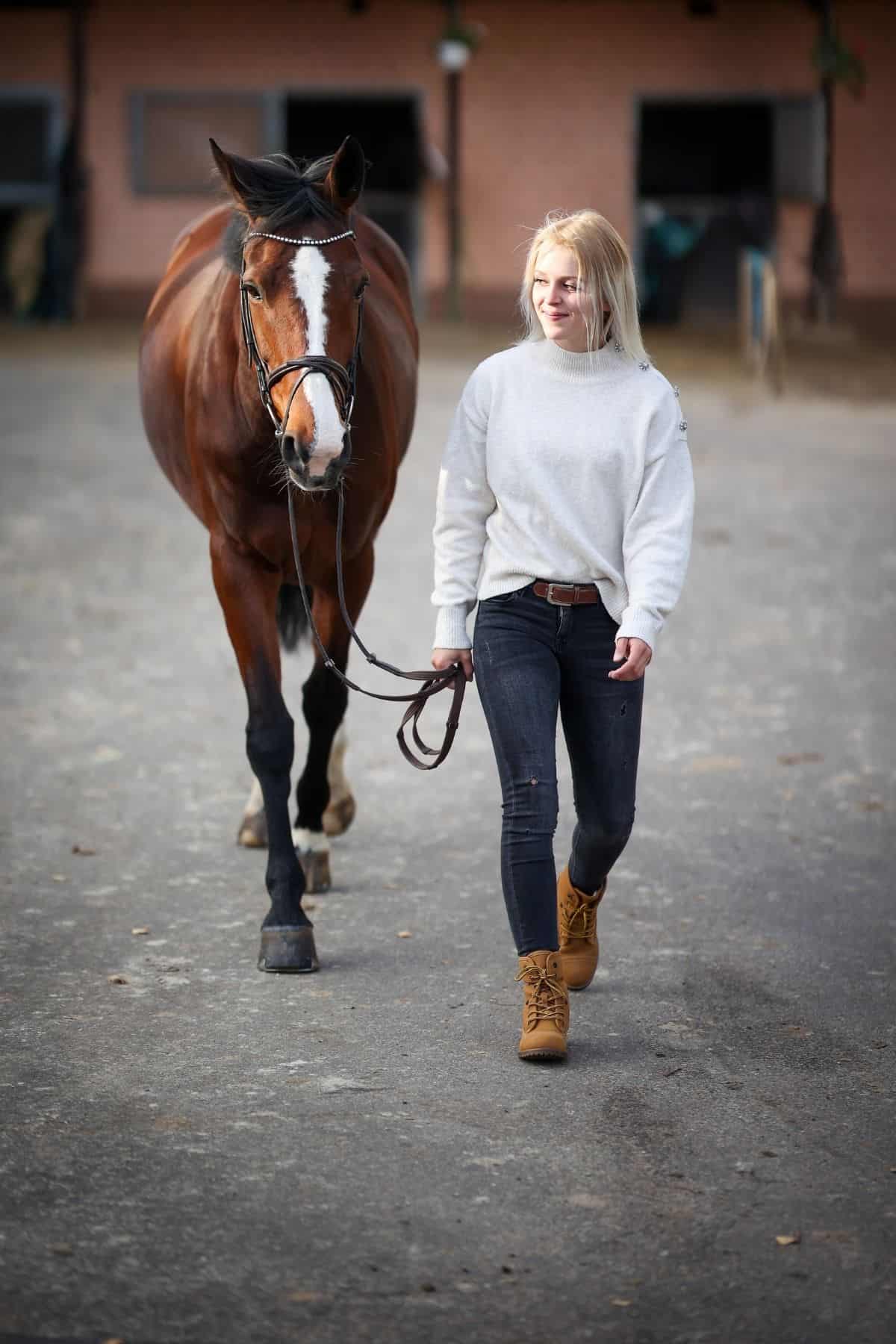 What For Aggressive Behavior When Feeding Treats
When you are feeding your horse a treat, always put the treat in the palm of your hand and keep your hand flat as you let the horse enjoy the treat. Some horses are aggressive with eating and if your horse is this way then your best bet is to place treats in a bucket for them to enjoy.
If you aren't sure what to do with food aggression, we have a great horse with what to know and ways to help food aggression in horses. This is an excellent read for new horse owners or an owner who just purchased a new horse that may have a bit of a temper when it comes to food.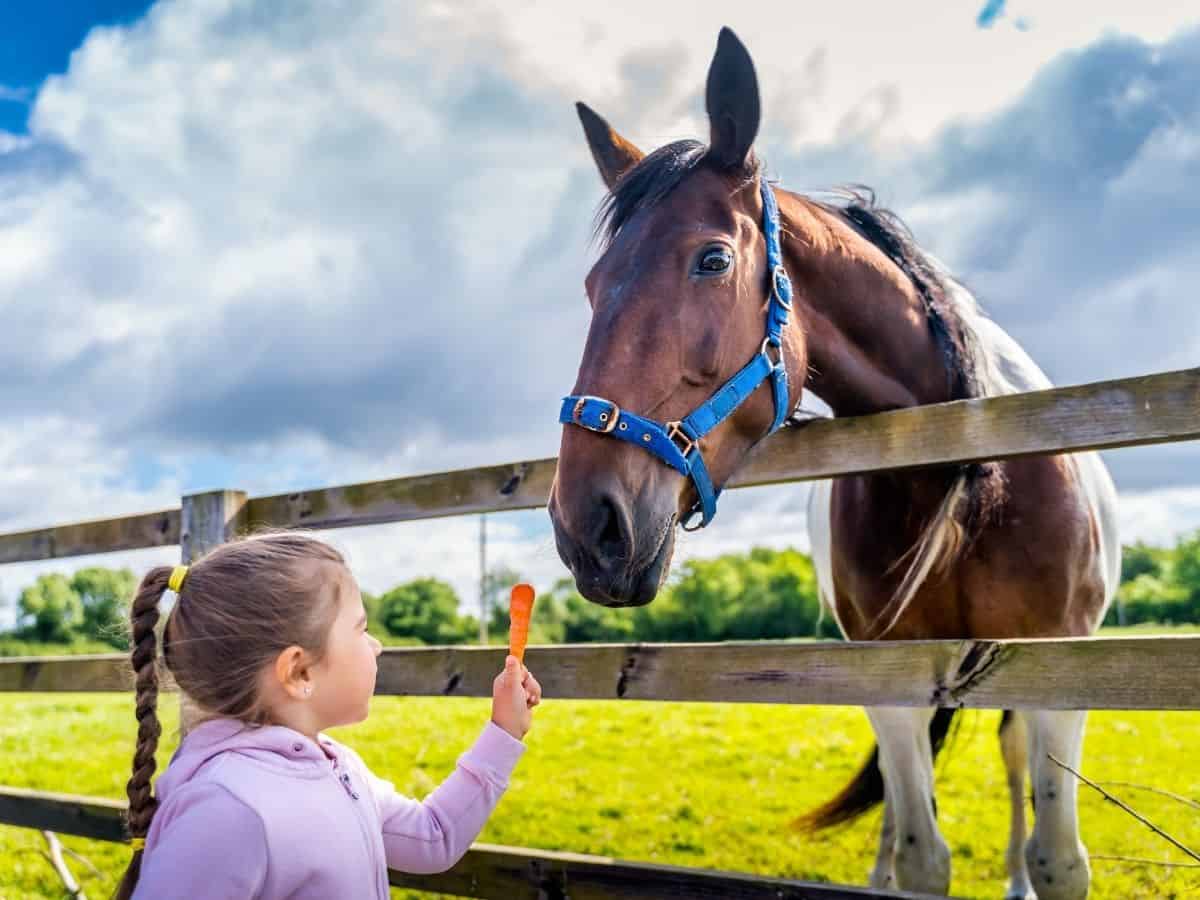 Never Stand Behind Your Horse When Turning Loose
It's important to be aware of how you turn a horse loose. You may be thinking this isn't something you should worry about, but it's those "easy" situations that can often create a dangerous situation for you with your horse. Most often, it is not their fault, but something random that startles them, and you are stuck in a bad place. Being aware is a must.
Always turn your horse so that they are facing towards the gate or door before turning them loose. Should your horse decide to turn back this will give you time to get out of the way.
Make sure that you are not behind the horse as you turn them loose.
Also, always turn the horse toward you, lock the gate behind you and then remove the halter or other items from the horse.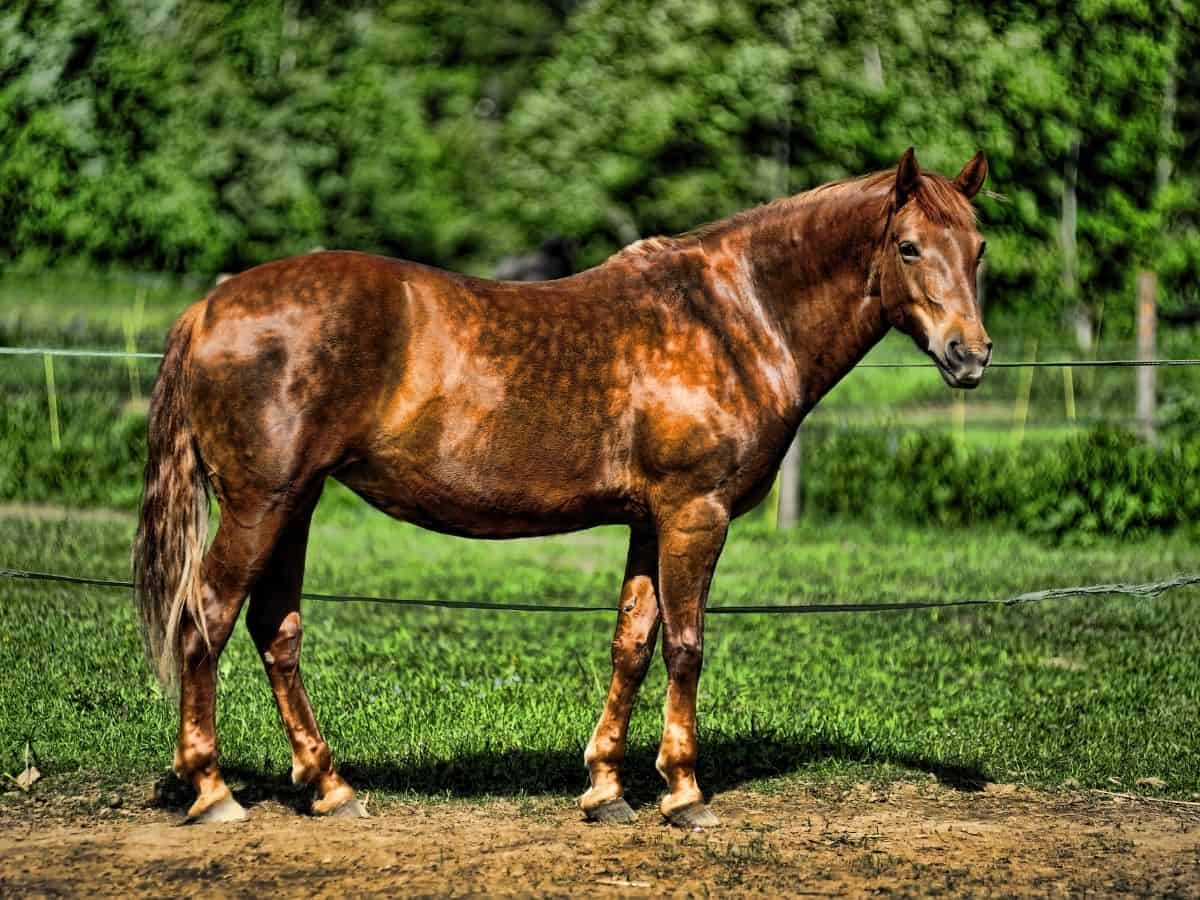 Always Wear The Proper Safety Gear When Riding
And lastly, on our list of safety tips for horse owners is safety gear. Most of those who grew up around horses or who have been riding for years may not feel like there is really any safety gear that they need, but you may be surprised that your natural knowledge of horses already has those at the forefront of your mind. Below are three things that can be very important when dealing with or riding a horse.
Riding helmet. A helmet is the most important safety gear to own and use when riding. Each year, thousands of head injuries are caused by falling off horses and a helmet goes a long way in protecting you from and lessening injuries. I have read, heard, and seen many complain and say it isn't necessary, but safety is much more important than what the crowds say or what looks nice. There is a reason helmets are a mandatory part of competitions.
Riding boots. Tall boots are considered safety gear, not only do they protect your leg from chaffing and scraps when you ride but the heal will help keep your foot from slipping through the stirrups. Not everyone wears boots when riding, but if at all possible, investing in a sturdy pair of tall boots is a great choice if you plan to ride regularly.
Gloves. Gloves are great for protecting your hands from blisters and give you a better grip on the reins. A good pair of leather gloves are best, but you can get away with some blends with cotton for more breathability if needed.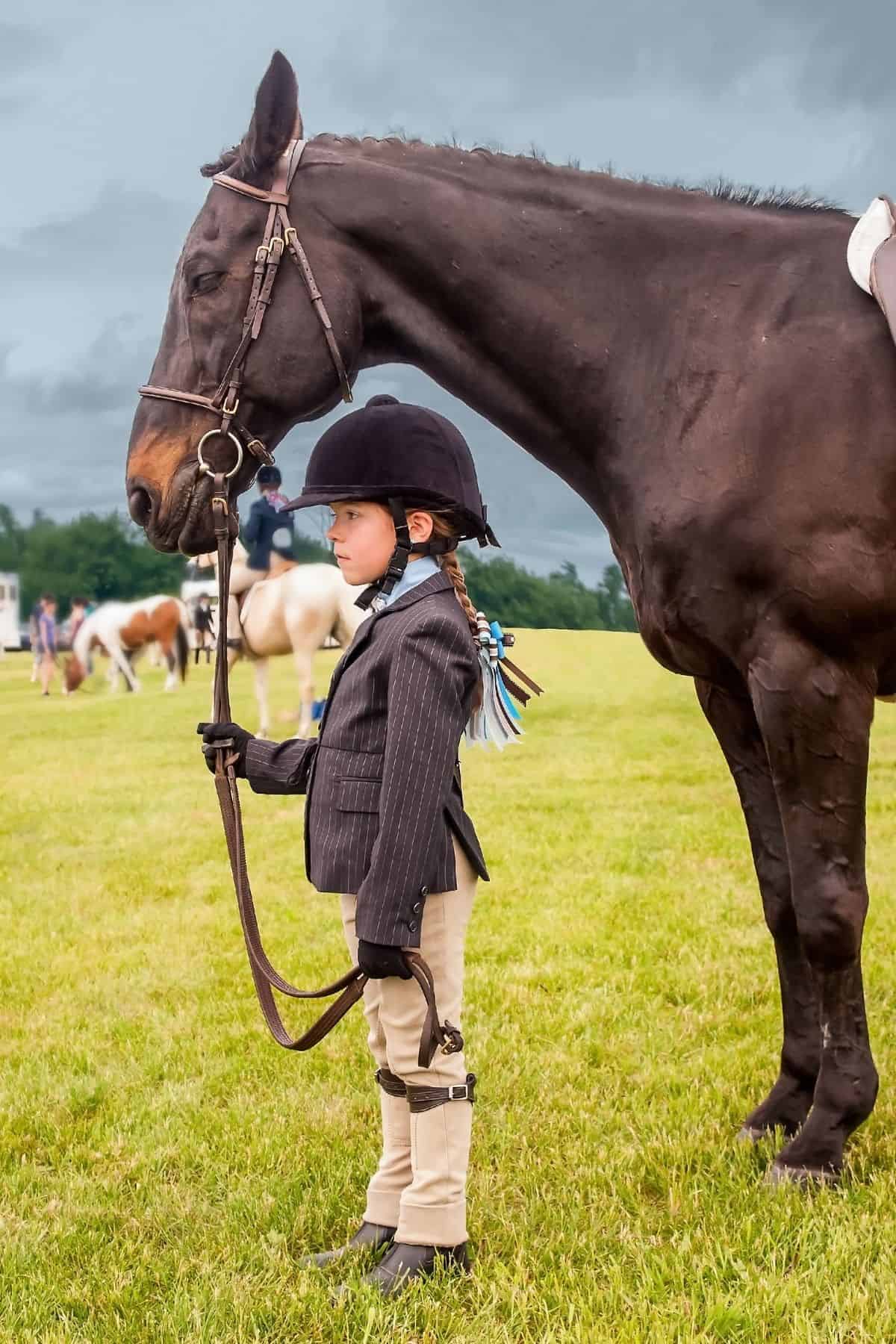 More Horse Safety Tips
This list is just some basic safety tips but all of these tips can go a long way in helping you be safe and enjoy your time spent with your horse. Below are just a few more that we find helpful and know you might need!