Horse-drawn carriages were a necessity for families and businesses from the 18th century up until the early 1900s. The carriages came in a large variety of styles and sizes; some were used for the sole purpose of transporting passengers and products, while others were elegantly made for the upper class. Often these carriages were designed with two or four wheels, with the weight playing a major role in how many horses were required to draw it.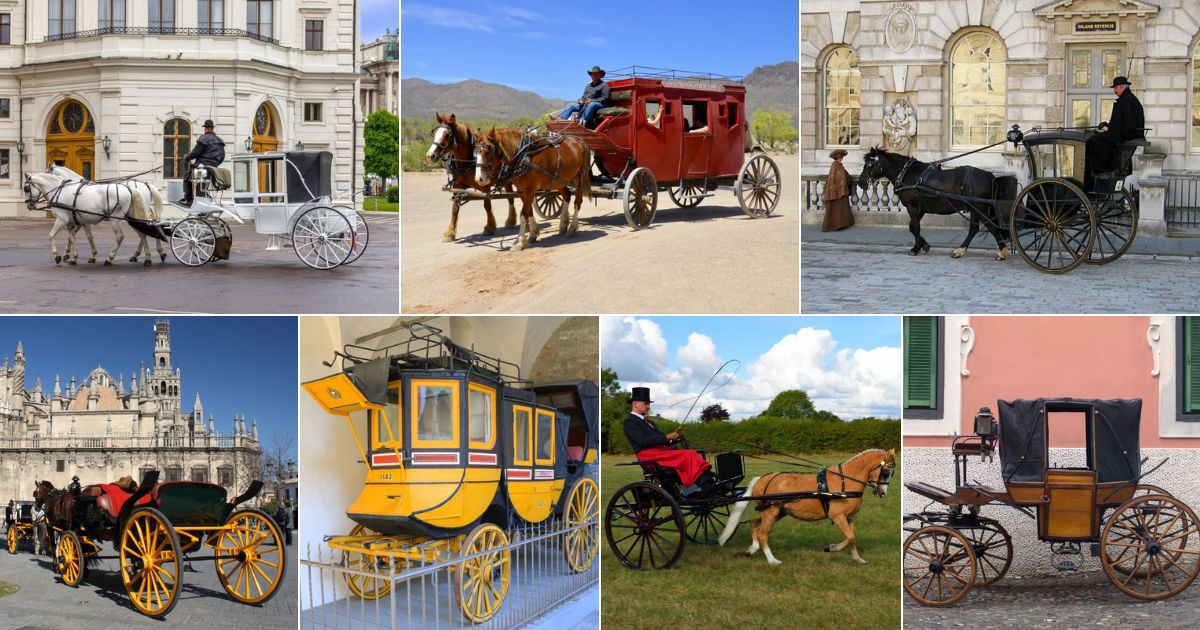 Earlier carriages were used for recreational purposes and warfare, while some played an important role in crop management. Regardless of the desired use of a horse-drawn carriage, they certainly played a major role then and continue to be used today.
Horse-drawn carriages played a significant role in history. While they may not be as widely used in modern times, you can find carriages in use today.
Jump to:
1. Chariot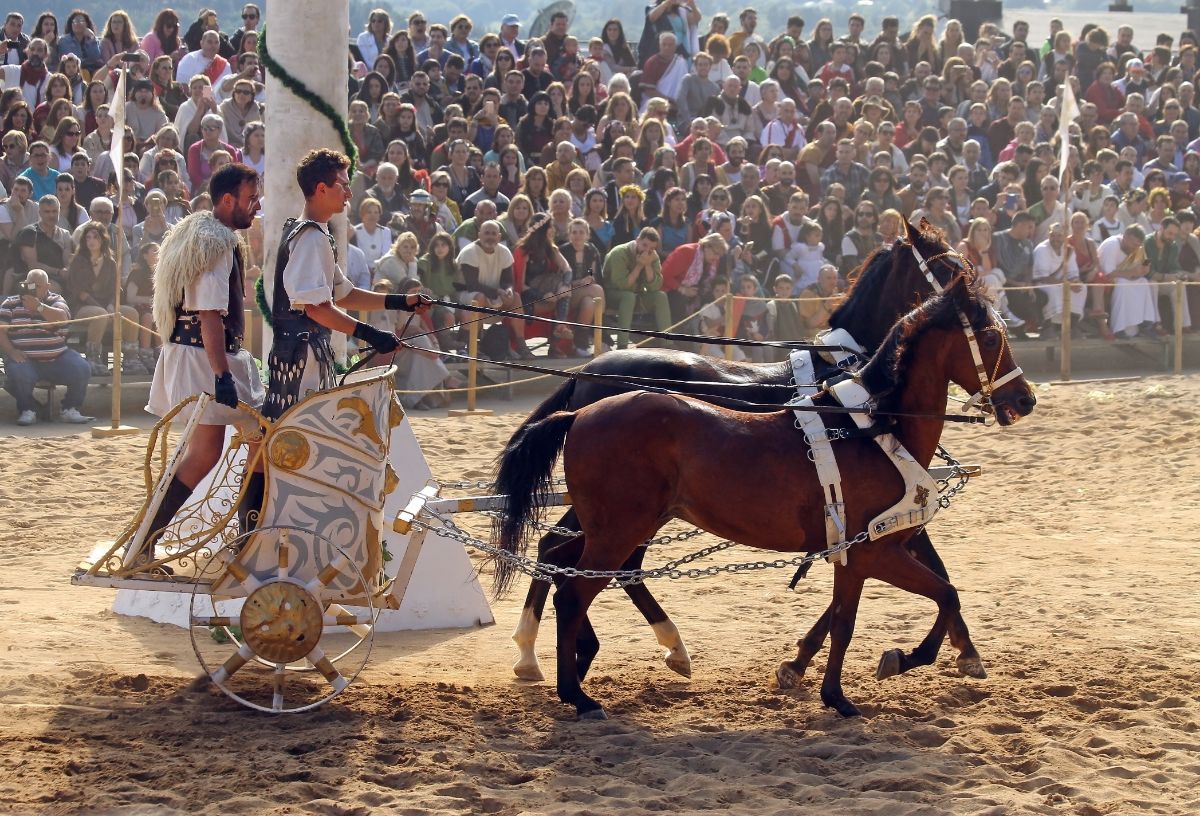 The chariot is the oldest known horse-drawn carriage, originating in Mesopotamia around 3000 BC. These vehicles had two or four wheels and were first used in royal funeral processions. Over time, chariot use shifted to warfare, racing, and hunting.
The two-wheeled version proved to be the most efficient in battle due to its maneuverability. With the additions of light-spoked wheels and a draft horse at the helm, the chariot revolutionized warfare by providing armies with the mobility they did not have before. In England and early America, the chariot was an adapted term for a four-wheeled vehicle designed to mimic a coach's back half.
2. Stagecoach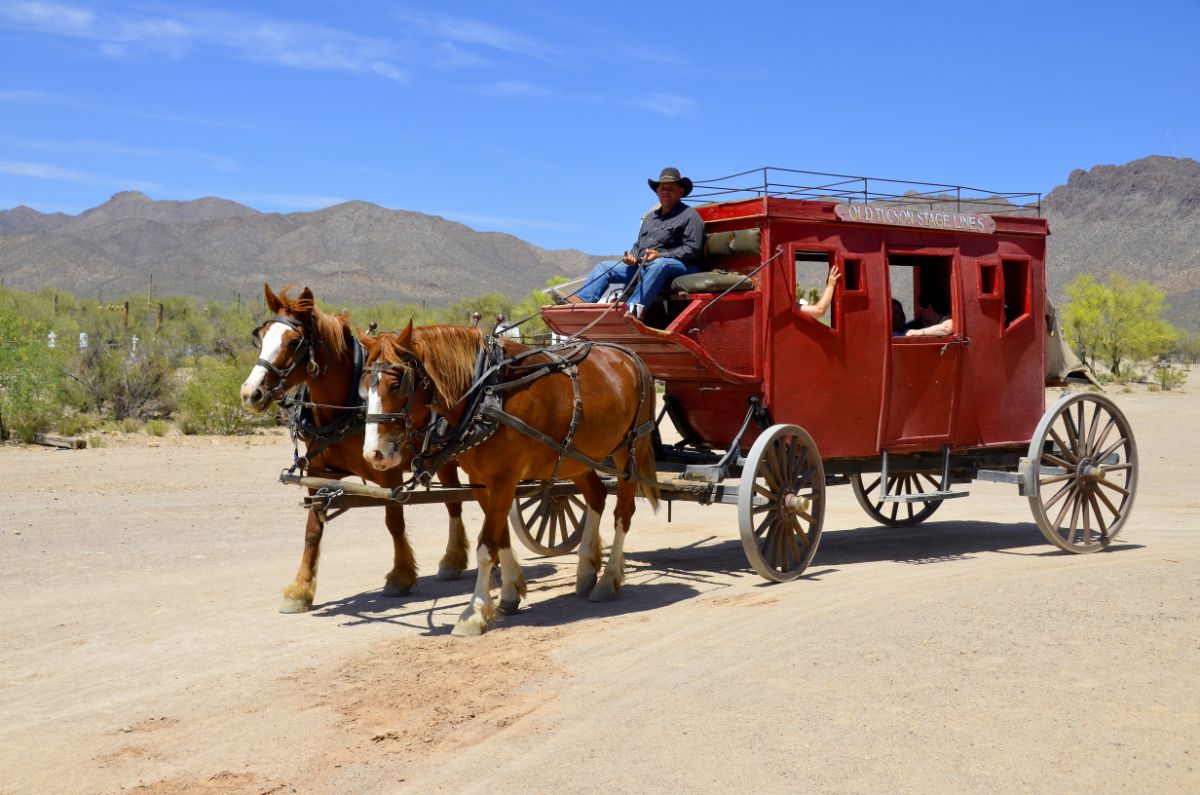 These vehicles are four-wheeled carriages that were used for public transportation. They often traveled a predetermined route with two or more stations, marking them as an essential method of transportation for England and the United States.
The stops made by the stagecoach were called "stages"- hence the name of the carriage. During these stops, passengers would obtain food and drink, and the horses were swapped for faster travel. These coaches-for-hire also carried mail. As such, they were sometimes called mail coaches.
3. Gig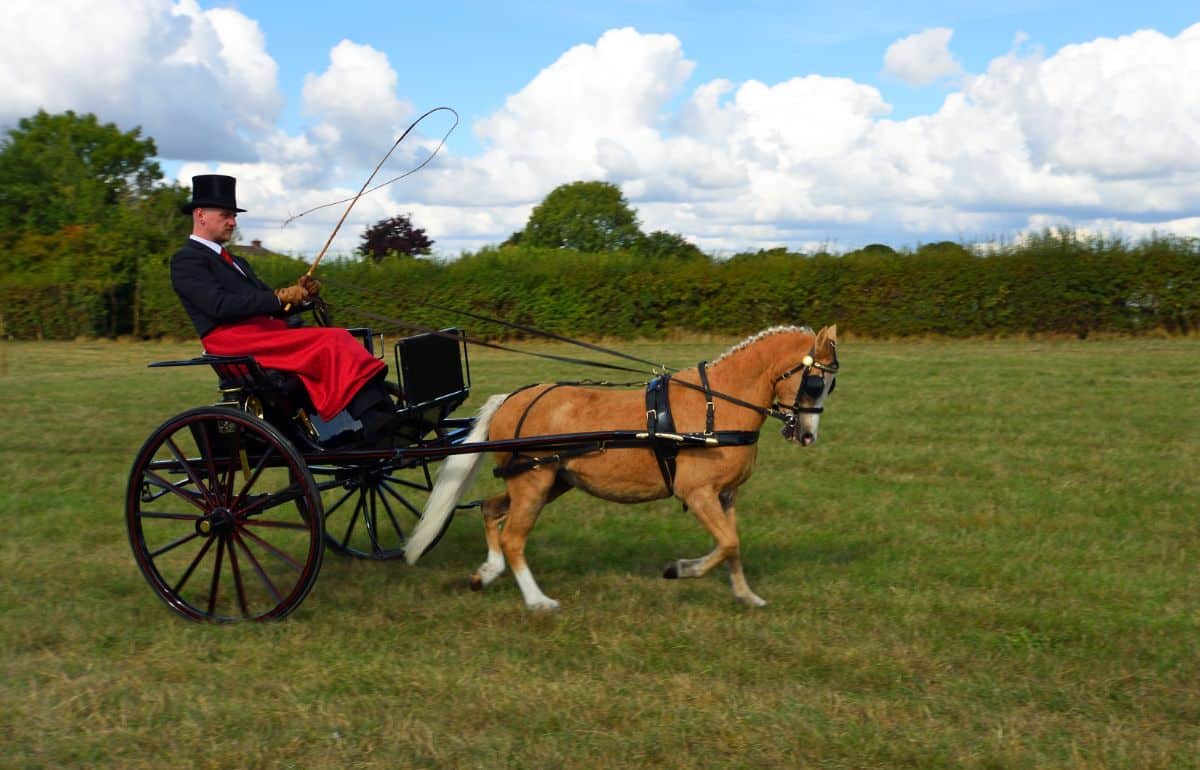 A gig, also called a chaise, is a two-wheeled vehicle with a higher sitting seat. Lighter gigs were developed for racing, while other gig designs, such as the country gig, were built with larger wheels and cushioned seats. The variety of gig construction allowed for the use of heavier carts for transporting goods or people or smaller lighter builds for quick travel and sporting.
Heavier carts were usually pulled by draft horses, while ponies could easily manage smaller carts. Donkeys, mules, and even dogs could pull smaller versions of the gig carriage.
4. Brougham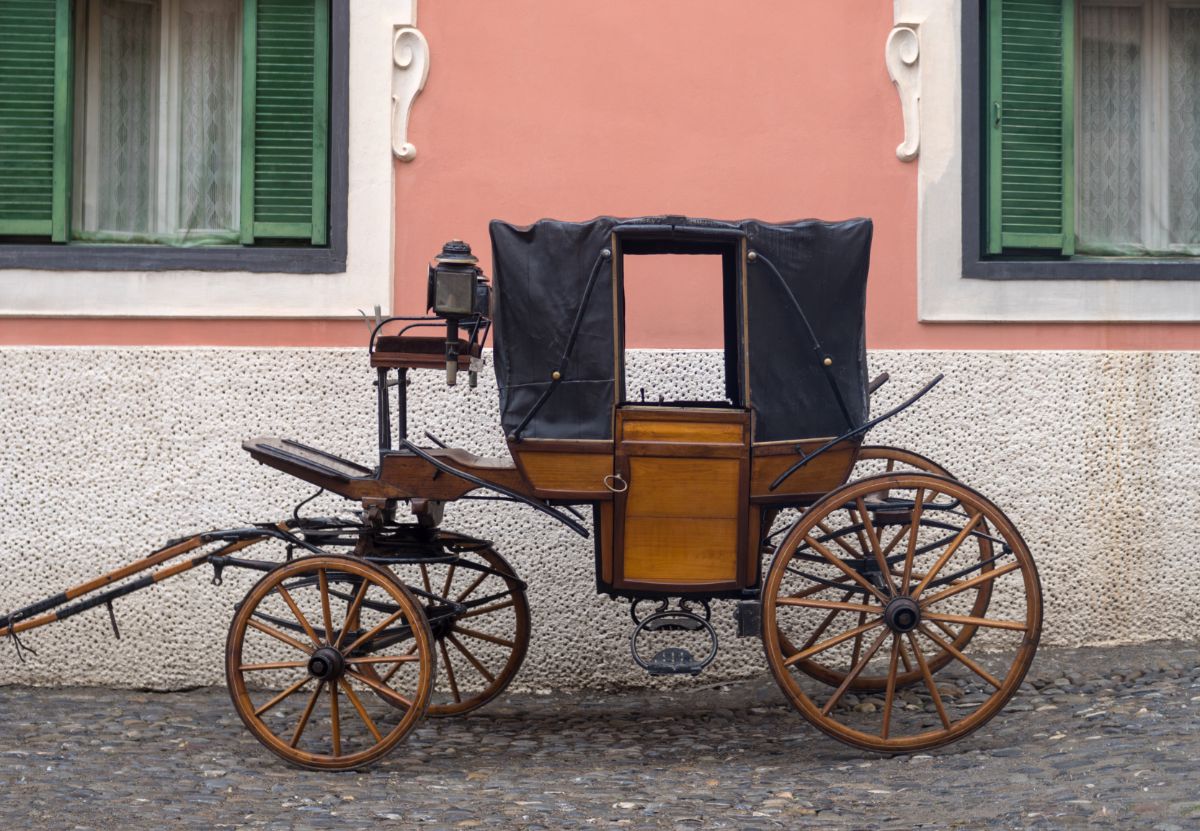 The brougham was a popular design during the 1800s. It was a four-wheeled vehicle drawn by one horse and was enclosed so that only the driver was exposed to the elements. This coach marked a significant change in carriage design, as it was very lightweight and much easier to maneuver than most of the other heavier-built coaches of the time.
The brougham was specifically designed to be easily customizable. For example, owners were able to add a luggage rack, sword case, upper ventilation, and opera board to not only protect the rear panel of the vehicle but to offer it as a footboard for servants.
5. Hackney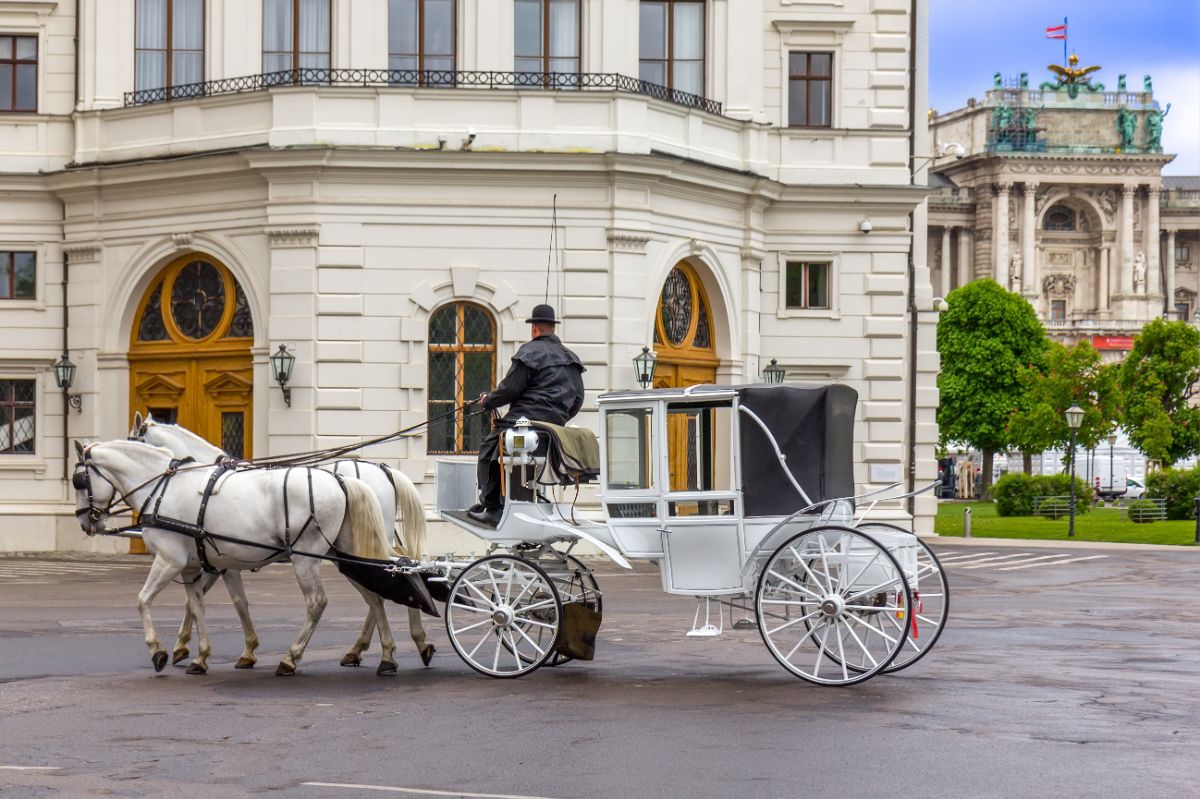 Hackneys were four-wheel carriages pulled by two horses that could carry up to six passengers. These were often for hire, making them the earliest form of taxi's in London starting in the early 17th century.
The use of hackneys as cabs became a necessary service within the city, and soon, cab stands, and watermen were stationed in designated areas to attend to them.
6. Post Chaise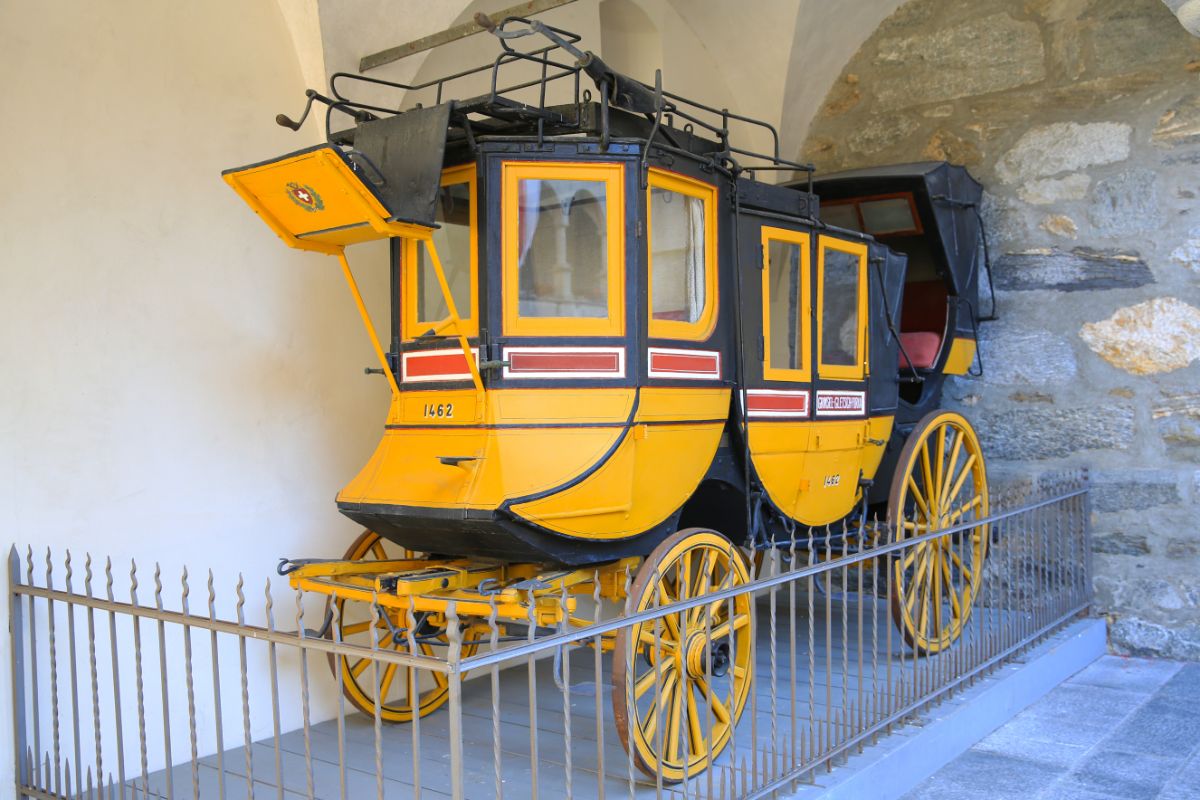 Unlike the large coaches used to transport people or mail, the post chaise was a small, more comfortable carriage used for private transportation. These were pulled by two or four horses and were often yellow, earning the nickname "Yellow Bounder."
These carriages featured one forward-facing seat with a large window and usually with a backbench outside the cab, which was usually reserved for servants. These carriages did not feature a hub for the driver; rather, they were steered by postillions, or post boys, that remained seated on the horses drawing the post chaise. Each post boy took the reins of two horses and was often small in stature, much like today's jockeys.
7. Barouche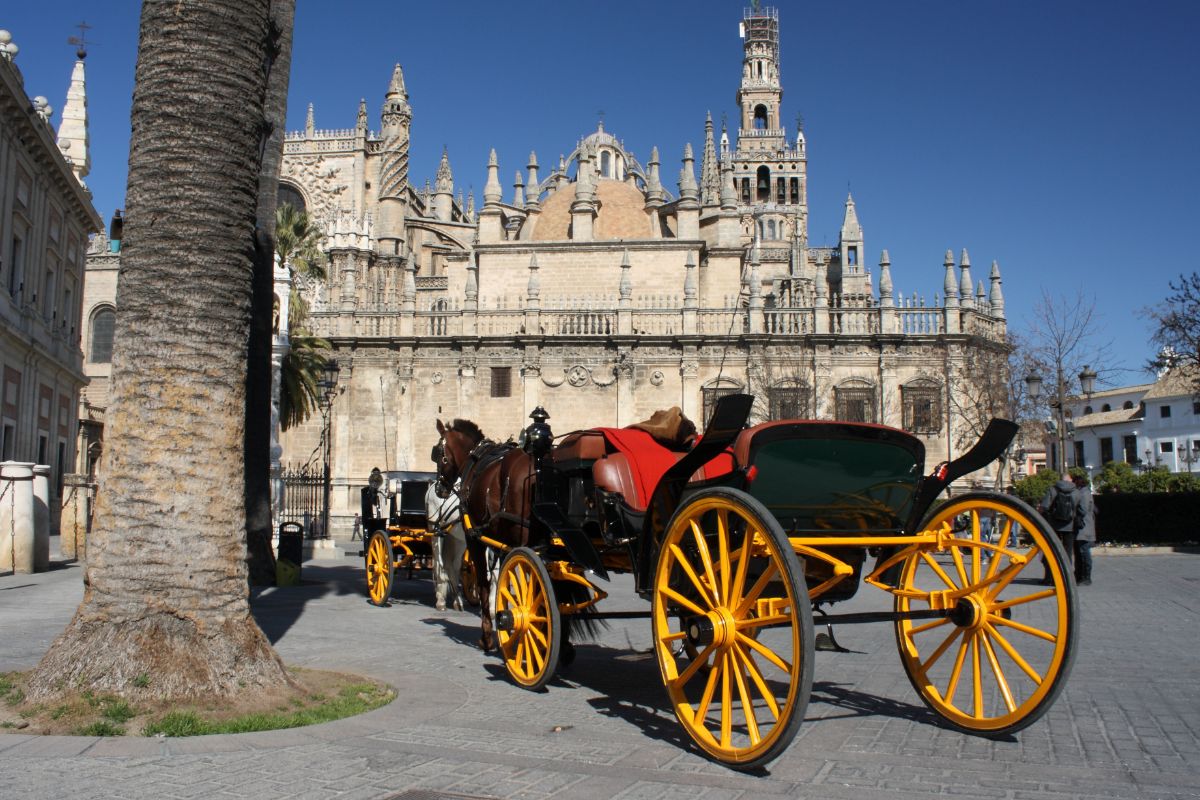 If you're a fan of period dramas, you're already familiar with this type of carriage.
Luxurious and large, the barouche was a heavy four-wheeled carriage drawn by two horses. The crash top was made to fold back, allowing the passenger to have a more open ride. In addition, these vehicles were designed to have shallow interiors with two rows of seating, allowing passengers on one side to face the passengers on the other.
In the 19th century, these were used primarily for leisure driving and were designed to exhibit class and grandeur. The barouche used by the royal family is one example of how this vehicle is still used today.
8. Hansom Cab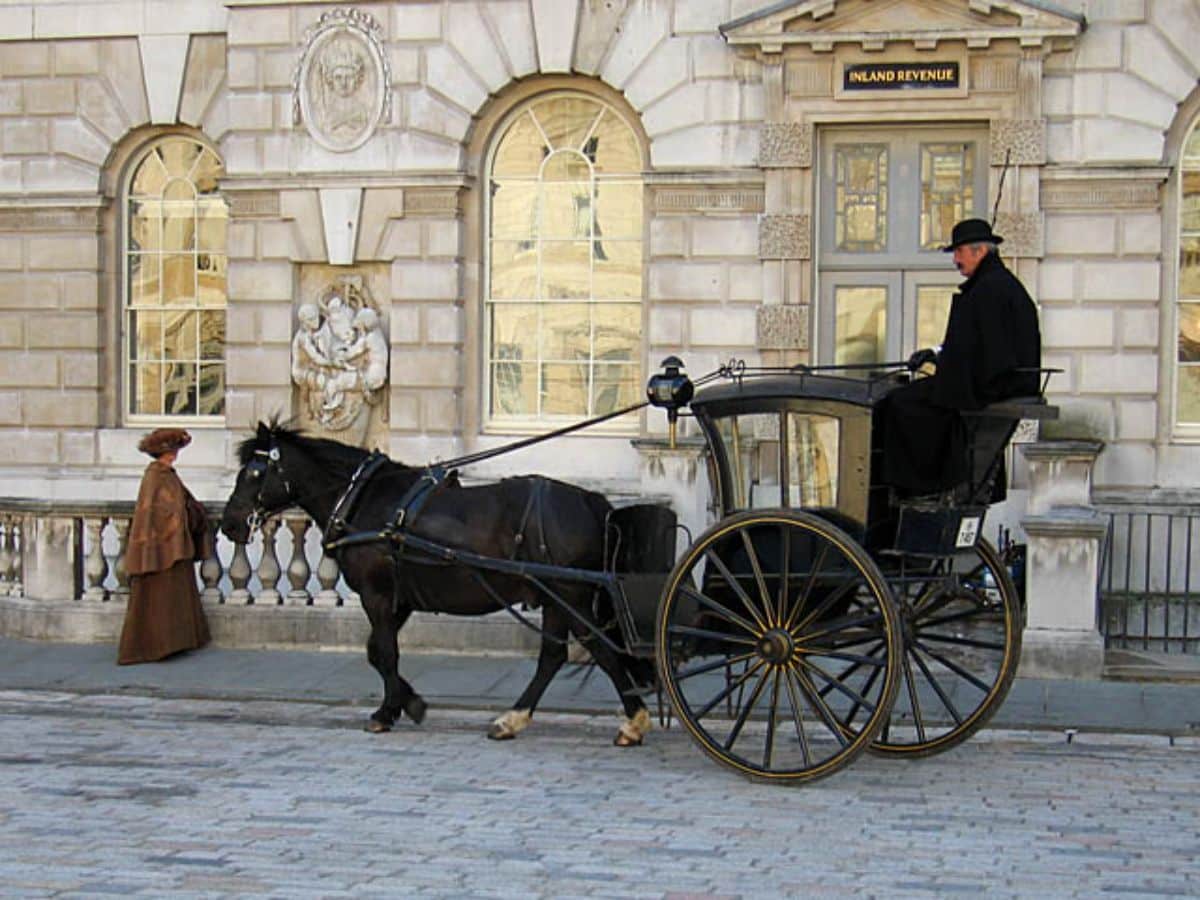 The hansom cab distinguished itself from other carriages. It was a two-wheeled vehicle with an elevated driver's seat at the rear- very different from the other carriages we've discussed. Passengers entered at the front through a folding door, and the inside was spacious enough to seat two comfortably. After it was patented in 1836, it became the most popular cab in London.
While many other cabs of a similar structure had issues with tipping over, this design became known as the Hansom Safety Cab due to the original designer, Joseph Hansom, finding a means of correcting the problem without compromising the speed of the vehicle. In addition, since it was cheaper to manage by only requiring one horse to pull, the hansom cab eventually would replace the hackney carriage as a cab for hire.
9. Landau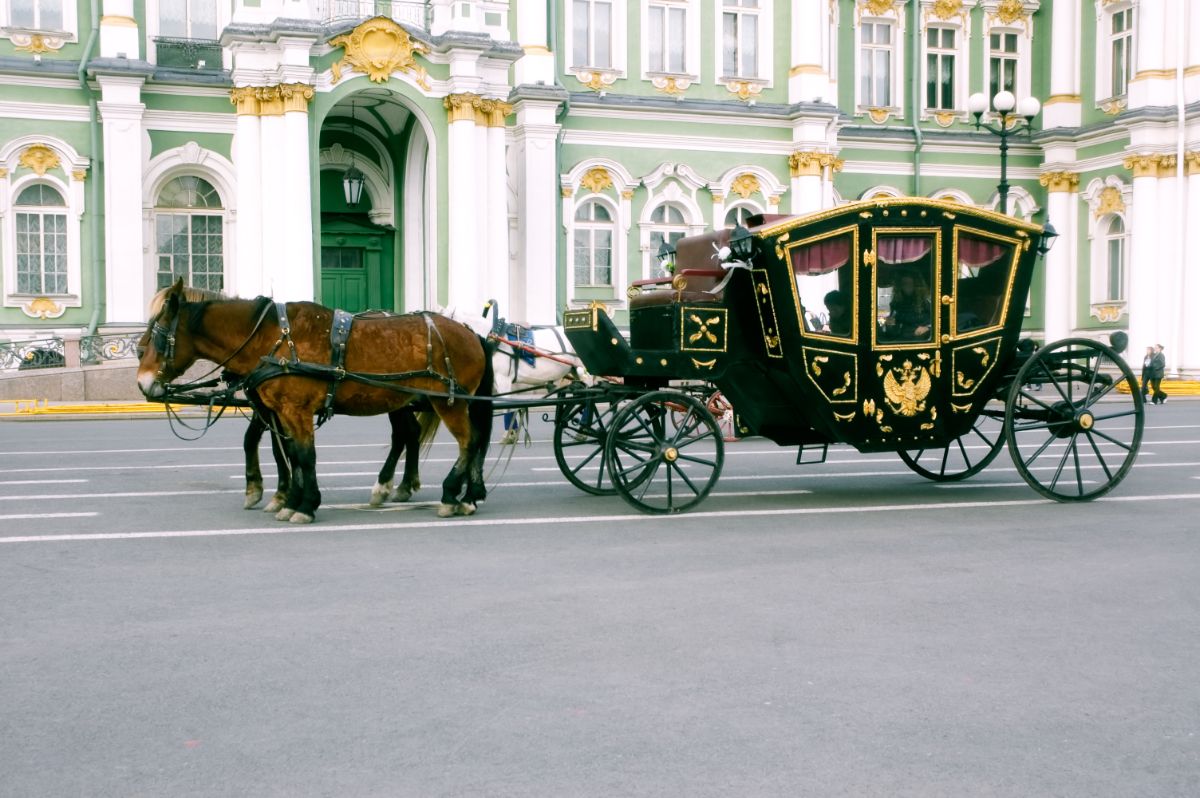 The Landau was a four-wheeled carriage invented in Germany. It can seat four people, two on each side within the cab, and sports an elevated front seat for the coachman. The most distinguishing factors were the wind-up side windows and the collapsable roof.
These carriages are often well-lavished in their design and appearance and are still used by royalty for ceremonial occasions.
Conclusion
Many changes were made to carriages since the inception of the chariot back in 3000 BC. These changes were driven by innovations in design, changes in purpose, and the need for comfort. As designs changed, carriages were transformed into vehicles of many sizes, shapes, and colors to meet best the needs of those who owned them- much like the cars we drive today.
As their popularity grew, carriages became heavily relied on until the first automobiles were created. Even then, it wasn't unusual to see cars share the roads with carriages- you can still see this in both rural and metropolitan areas.
The Amish still regularly utilize horse-drawn carriages for transportation, and in many big cities, horse-drawn carriage tours are immensely popular. Local museums may have authentic carriages on display, especially stagecoaches, for you to see firsthand.
Carriages paved the way for modern travel methods. The next time you hop in your car or board a train, take a minute to think back on the humble horse-drawn chariots that helped humanity develop the way we move today.