Sometimes the most prominent personalities come in the smallest packages, which is undoubtedly true for the Caspian horse.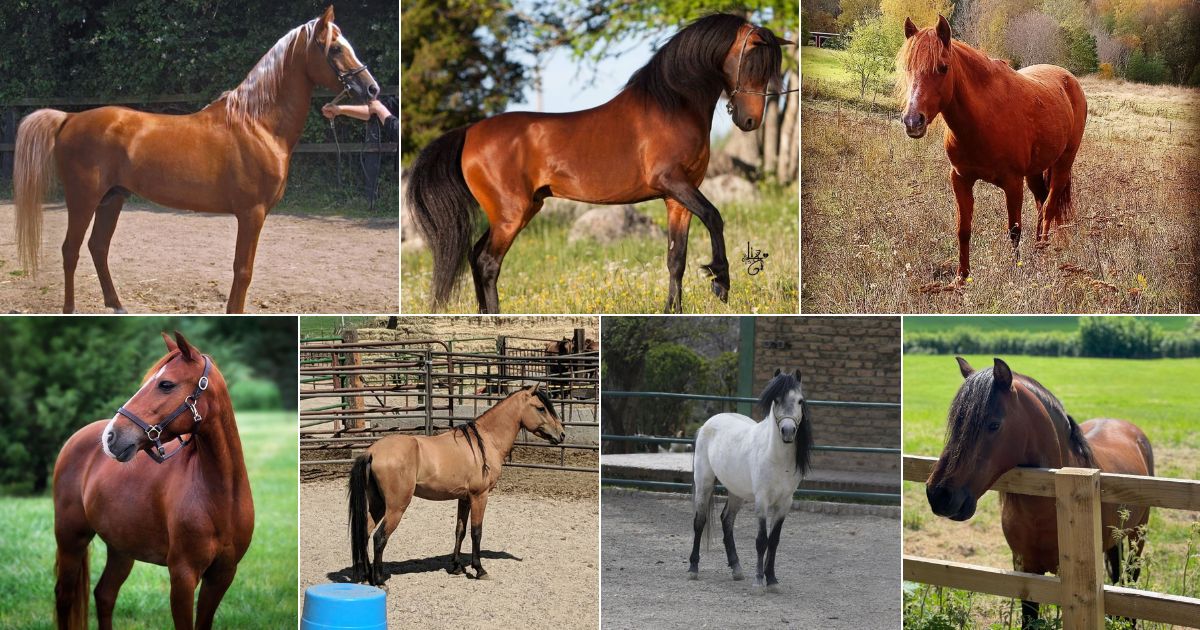 This breed is a pony-sized powerhouse that got its start in Iran. It stands at a maximum height of 12.2 hands (120 cm or 4 feet), the perfect size for maneuvering the mountainous terrain surrounding the western edge of the Caspian Sea.
While these pint-sized prancers are too small for adult riders, they are incredibly versatile horses. Caspians are up for any job, from driving to dressage, and they even pulled royal chariots in the earliest days of their domestication.
Nowadays, they're particularly popular as showhorses for younger equestrians, thanks to their easygoing nature and trainability.
Jump to:
Caspian Horse Origins
Caspians are an ancient breed, with some evidence dating back to the Persian Empire suggesting that their ancestors were the first domesticated horse. They were thought to be completely extinct until they were rediscovered in 1965 by an American woman named Louise Firouz.
After Firouz made her groundbreaking discovery, she dedicated her time in the Middle East to establishing a breeding program in the Elburz Mountains near Tehran.
Thanks to her efforts, we can continue to enjoy the hardy nature and loveable personalities that the Caspian brings to our stables.
1. Pint-Sized Beauty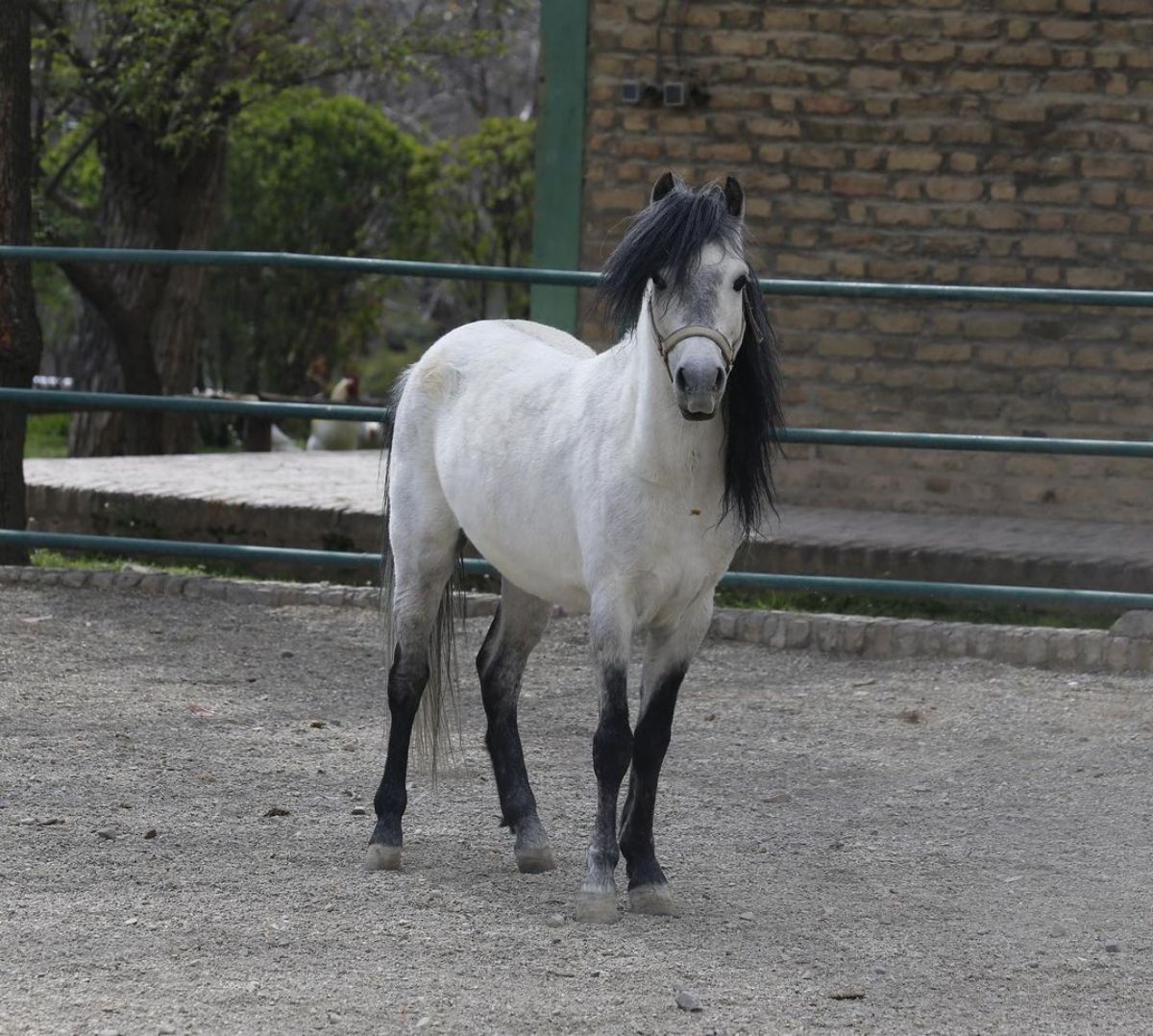 Toufan's silvery coat is the result of a greying gene. Judging by her inky-colored, knee-high "stockings," she was likely born black and got lighter with age.
It's very common for the legs and mane to take the longest to lose their color, as the dark-colored pigments are more dense in these areas.
2. Happy 40th Birth-Neigh
While they may be small in stature, the Caspian has a rather lengthy lifespan. This handsome horse is Siyroun, a purebred sire who turned 40 years old in 2022. He celebrated with a horse-friendly "carrot" cake sans cream cheese frosting and granulated sugar.
His illustrious career has led to more than 20 offspring across the globe, furthering efforts to increase this rare breed's population.
3. Sleek & Shiny Summer Coat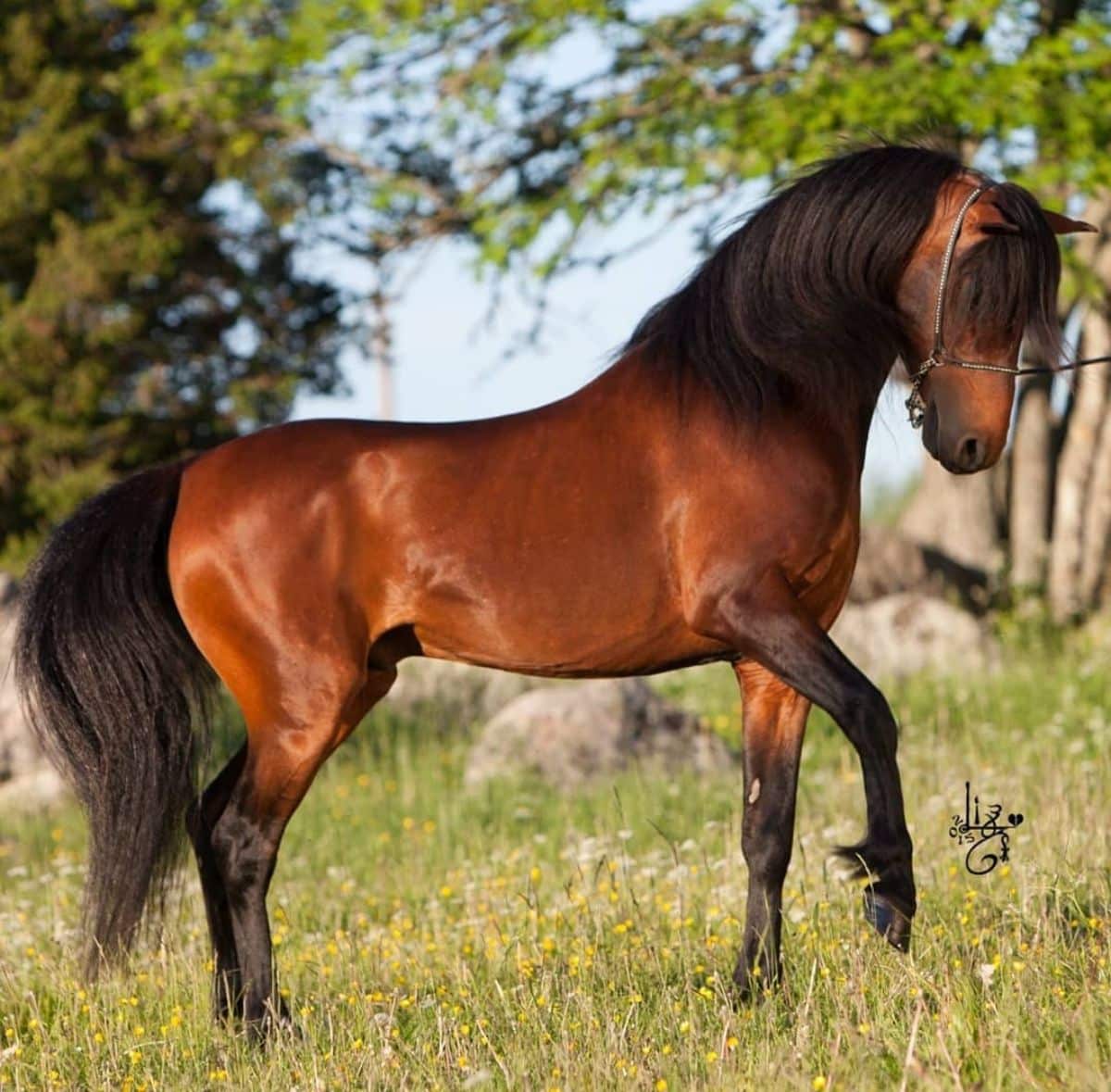 In the summer, Caspians grow a silky coat with a gorgeous sheen. Even their manes and tails take on a downy texture that's a pleasure to brush out.
This bay beauty's auburn hair showcases the apparent love and tender care that her owners put into grooming, right down to her feathered fetlocks.
4. Freshly Born Foal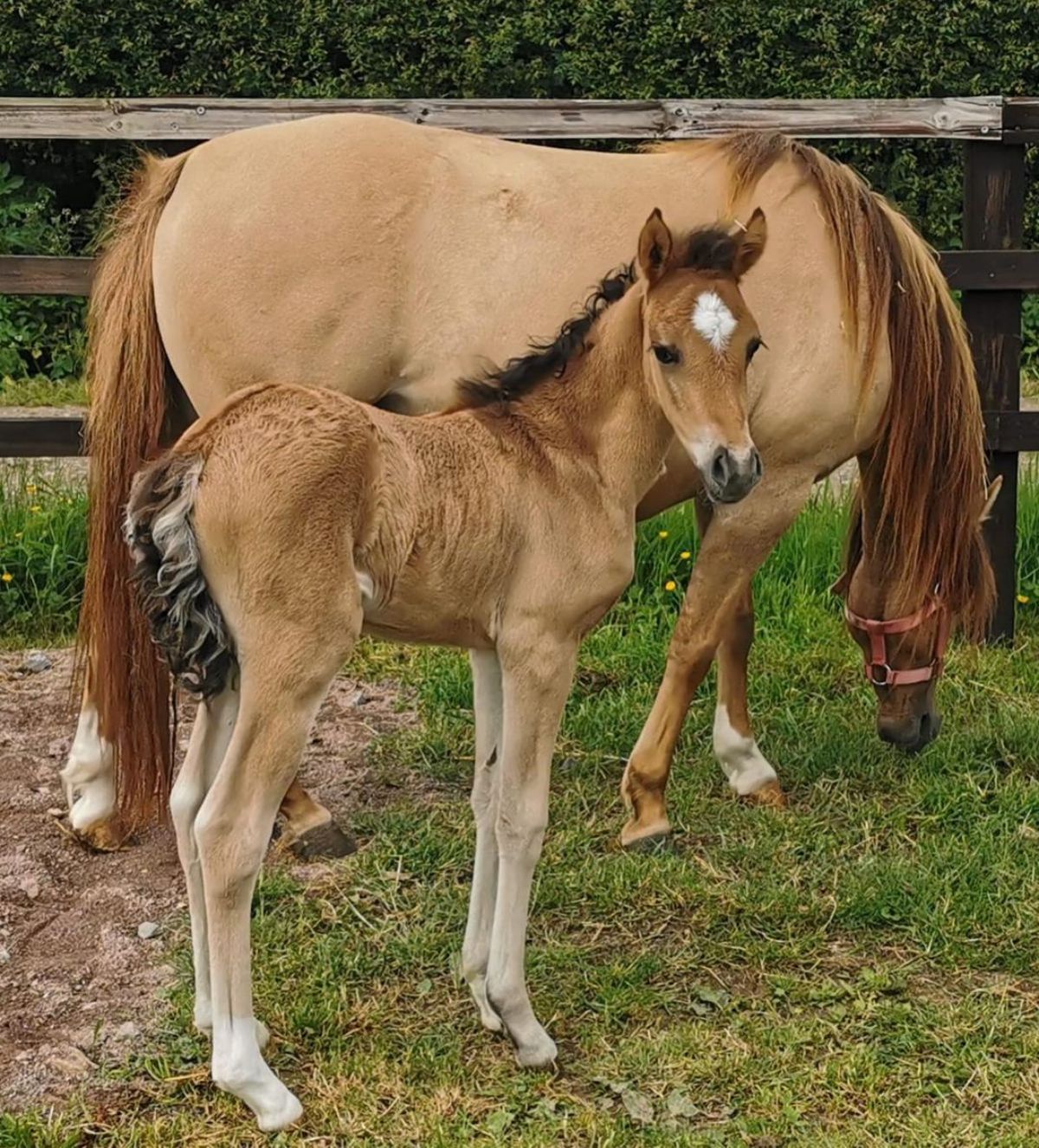 It's hard to imagine that the Caspian could get any smaller, but their knobby-kneed foals don't stay teeny-tiny for long. They reach their adult height by 18 months, much faster than larger breeds.
With their dangerously low populations, it's always hopeful to see new Caspian foals that can carry on the breed's prestigious bloodline.
5. "Howdy, Neighbor!"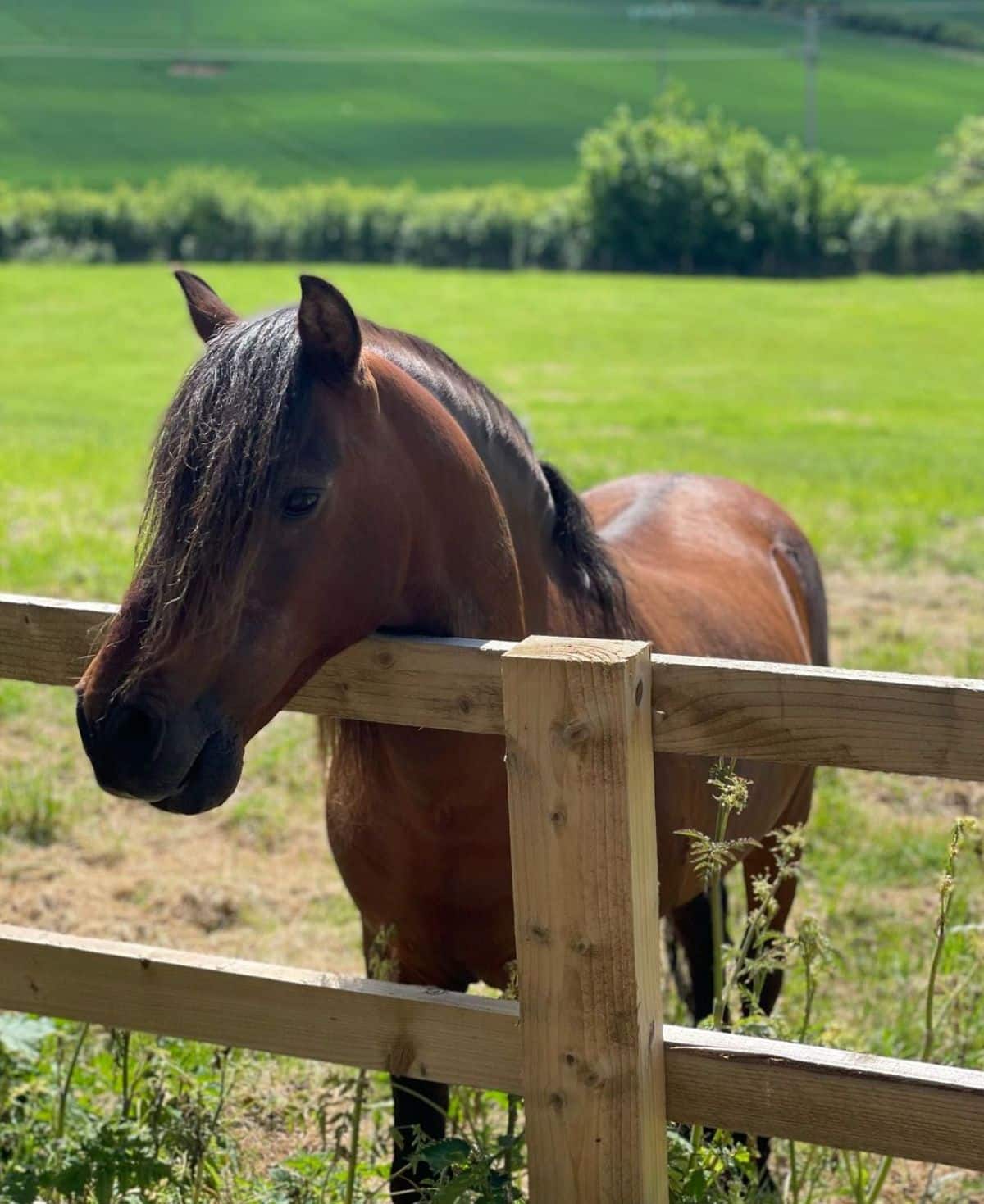 If you've ever lived next door to nosy neighbors, you know how irritating it can be to see them peeking their heads over the fence line.
Fortunately, this friendly fellow doesn't need to borrow your lawnmower. Instead, he's more than happy to keep your lawn under control with his herbivorous appetite.
6. Regally Red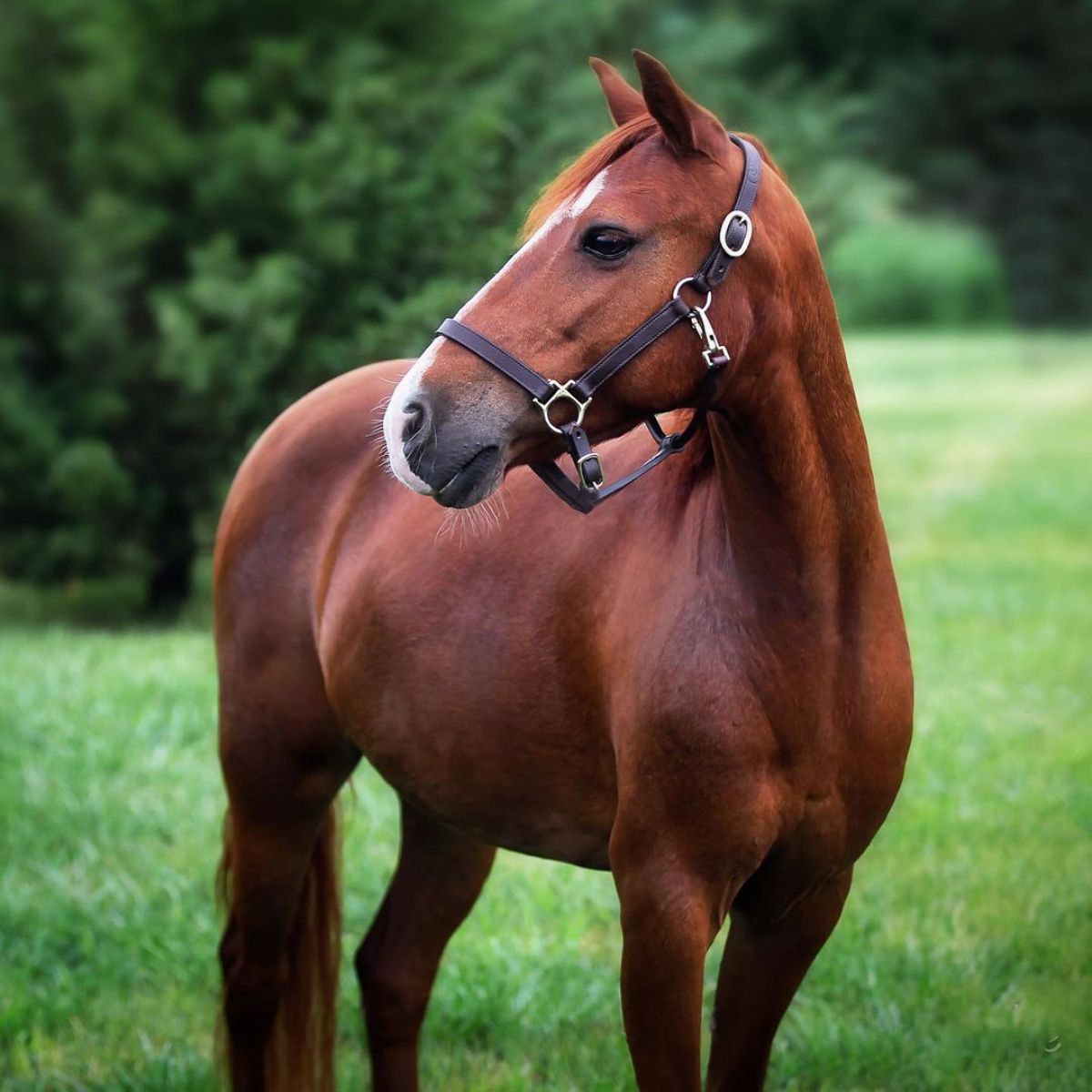 In another stunning example of the Caspian's fine-haired summer coat, Rosie looks like she's glowing as she enjoys the last bit of afternoon sunshine.
When the weather gets a bit cooler, she'll shed her warm-weather wear in exchange for a denser winter coat.
7. Silver-Haired Stallion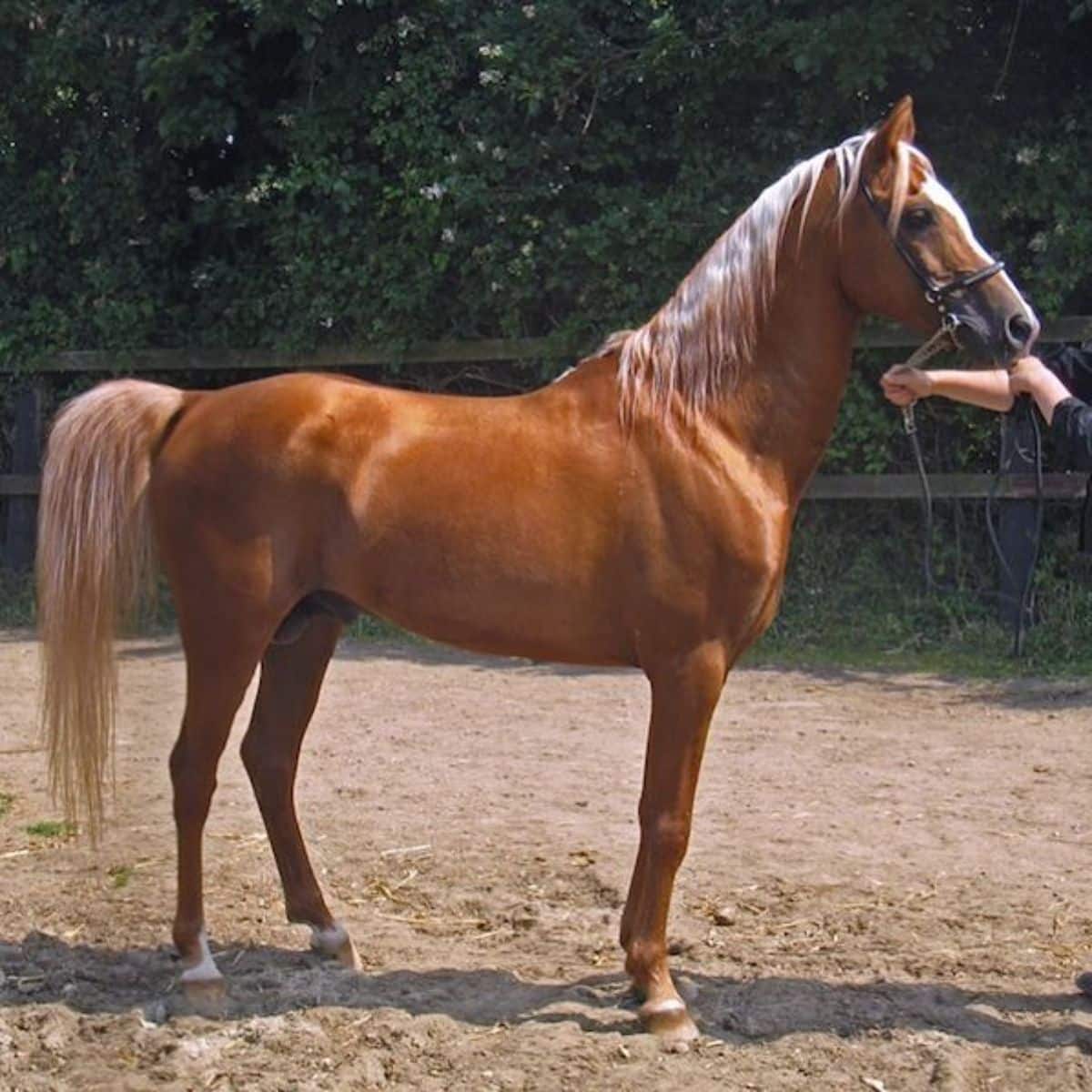 While there continues to be some misconception about whether the Caspian is technically a horse, it's hard to argue the pony point when looking at horses like this flaxen chestnut.
His slender frame, fine coat, and long neck are all hallmarks of horses, while ponies tend to be stockier with short, thick necks and legs.
8. A Herd of Happiness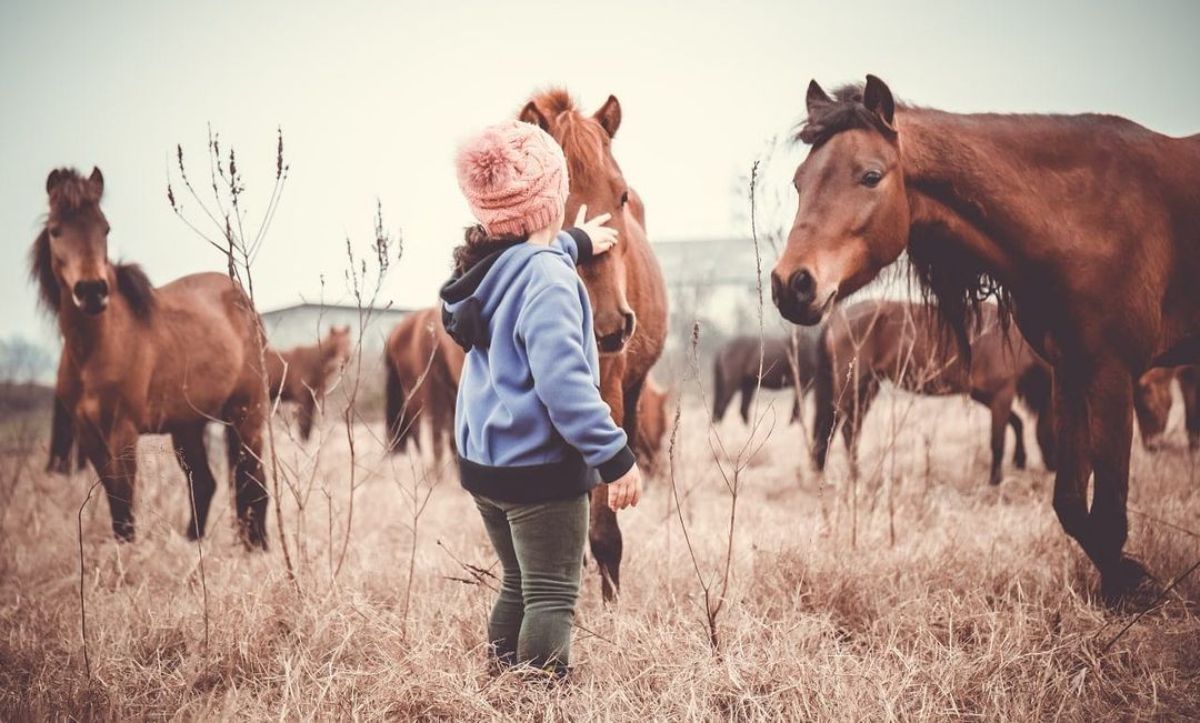 There's nothing quite as remarkable as a Caspian except, of course, an entire herd of them.
This photo exemplifies their childlike curiosity and gentleness as they quietly observe the little visitor without even a hint of aggression or agitation.
9. Filly Friends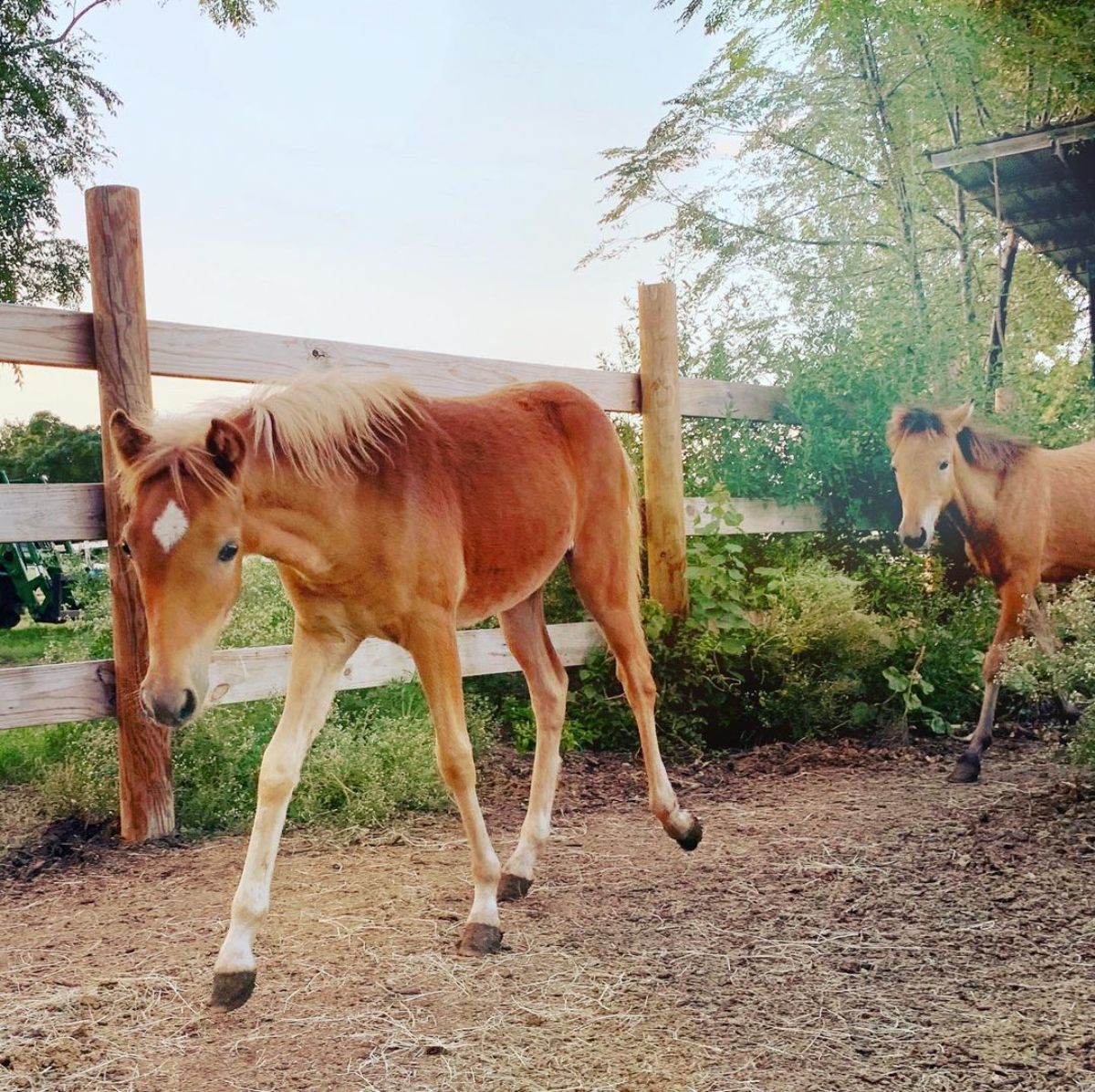 As one of the most social horse breeds, newborn Caspians are eager to play with their similarly-sized stablemates.
Drama and Nova make for a precious pair of best friends. While they're not siblings, it would be easy to mistake the fillies for a set of non-identical twins, given their matching chestnut coats and tendency to follow one another everywhere.
Sets of foals often bond at an early age, as breeders tend to impregnate mares at the same time, so they'll give birth 11 months later during the warmer months. Then, these petite pets can romp and play with one another all summer.
10. A Hilltop Picnic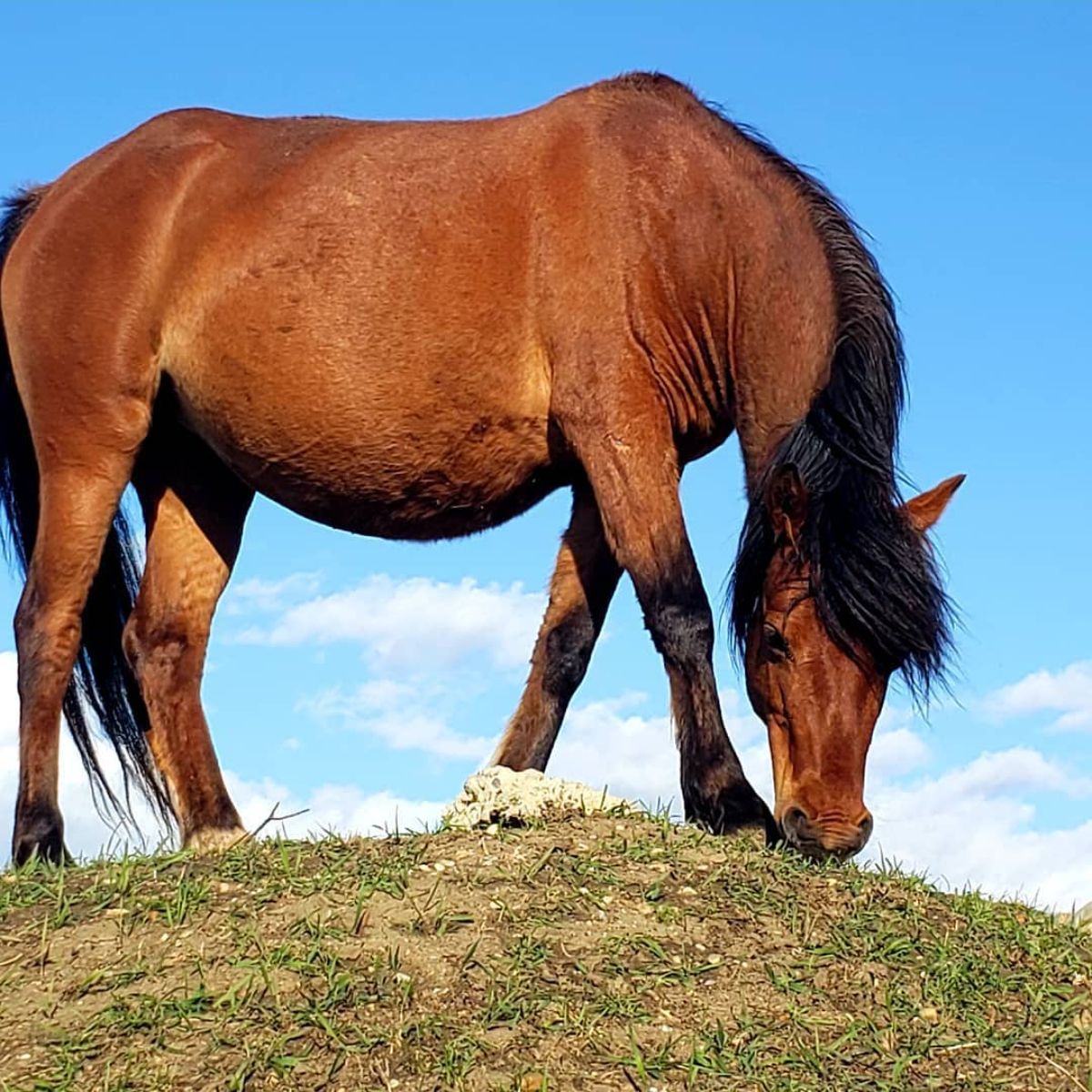 Delilah is a bay-coated mare who doesn't mind making the trip to the top of the hill for some tasty snacks.
Despite their short and slender legs, the breed's exceptionally strong hooves make even rocky climbs an easy feat.
11. Handsome and Hardy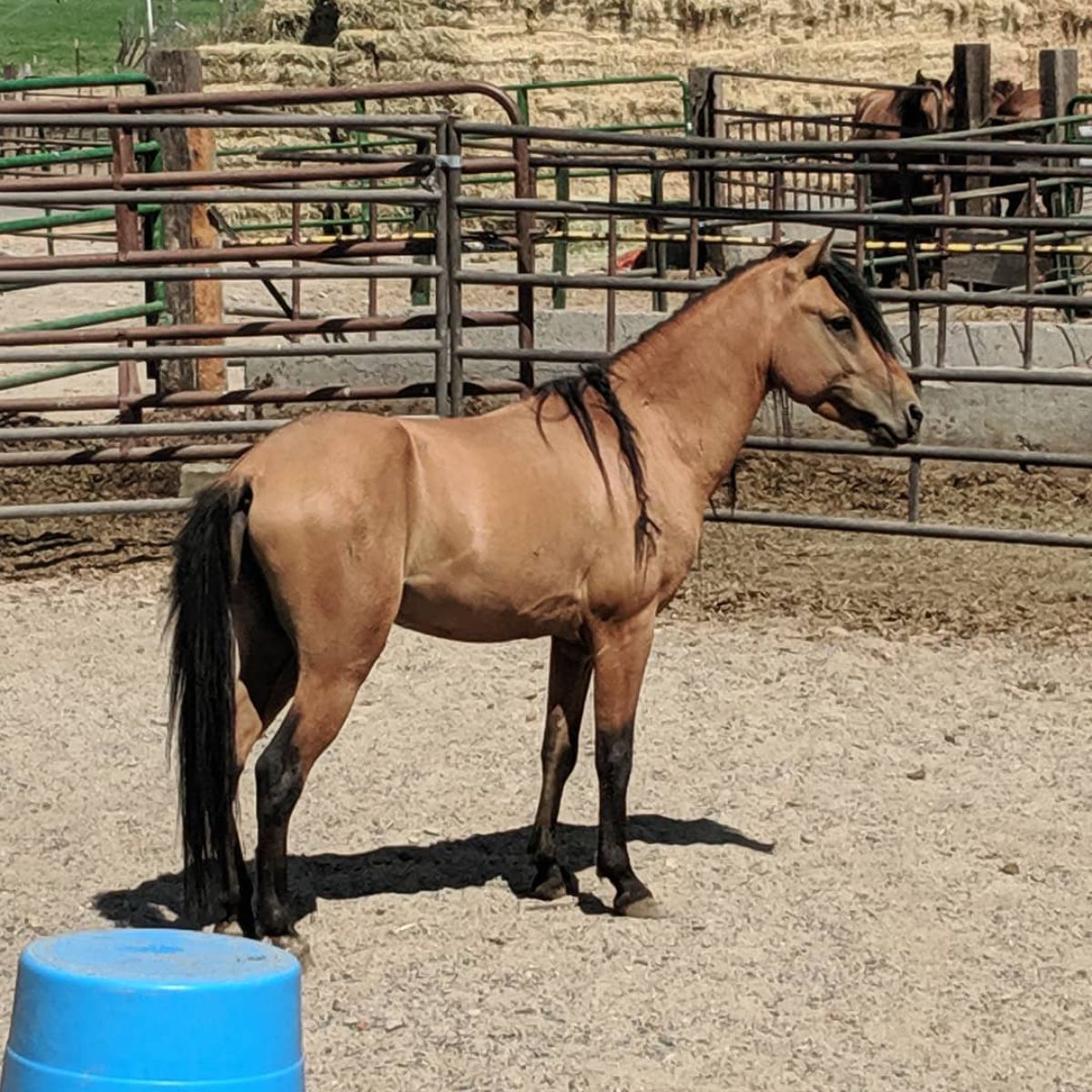 Unlike the pudgy pony, Caspian horses maintain the muscular stature and proportions of their larger brethren.
Cascadia Darius the Great is an excellent example of the small and athletic build that makes them an invaluable asset for amateur equestrians who are still too small for most showhorse breeds.
12. Outfitted for Autumn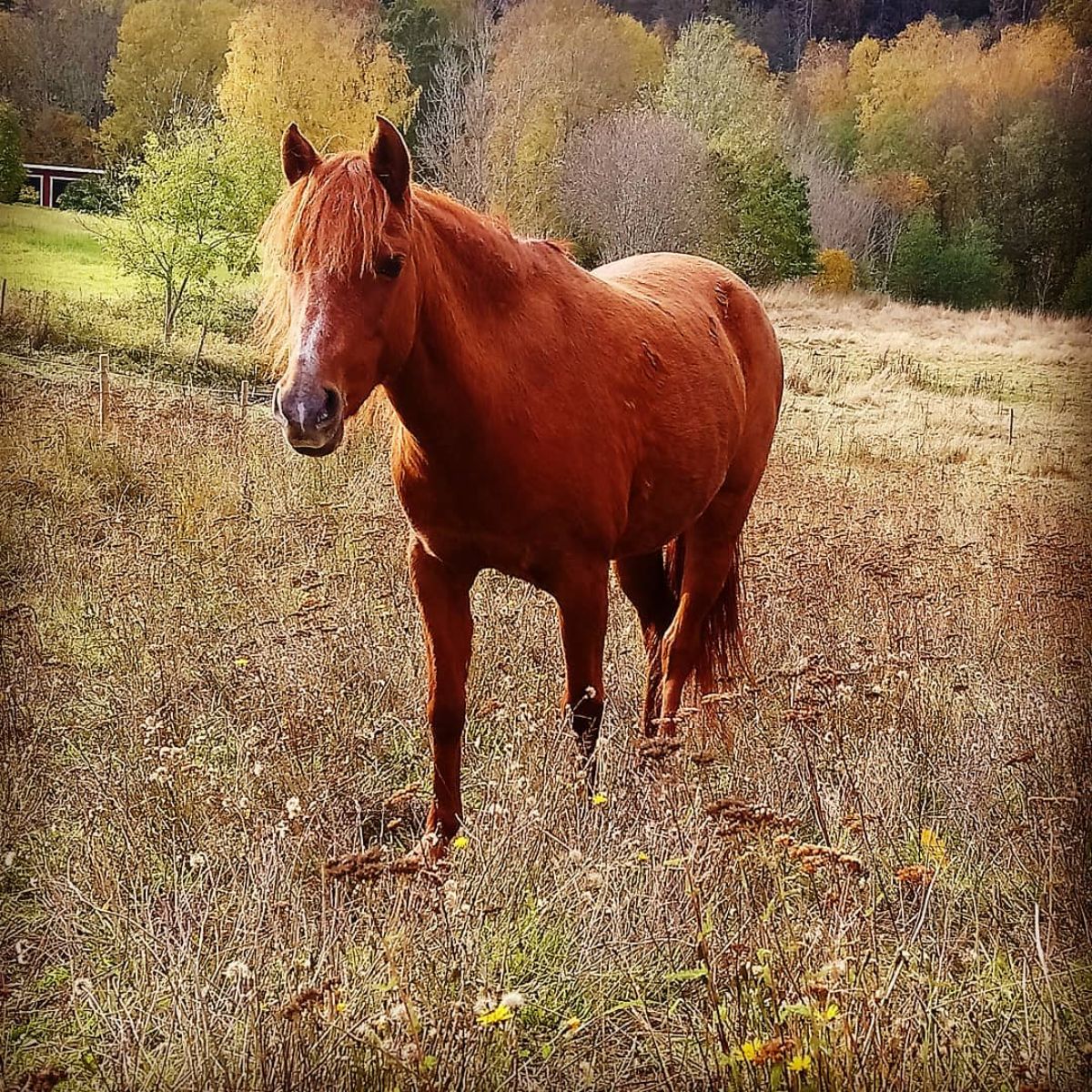 Caspians come in all colors, but the rosy hues of a chestnut coat are a favorite among breeders and owners.
The reddish-brown tones look stunning in the autumn sun as the first hints of their fuzzy winter coat start to replace their summer finery.
13. Fair With Flaxen Hair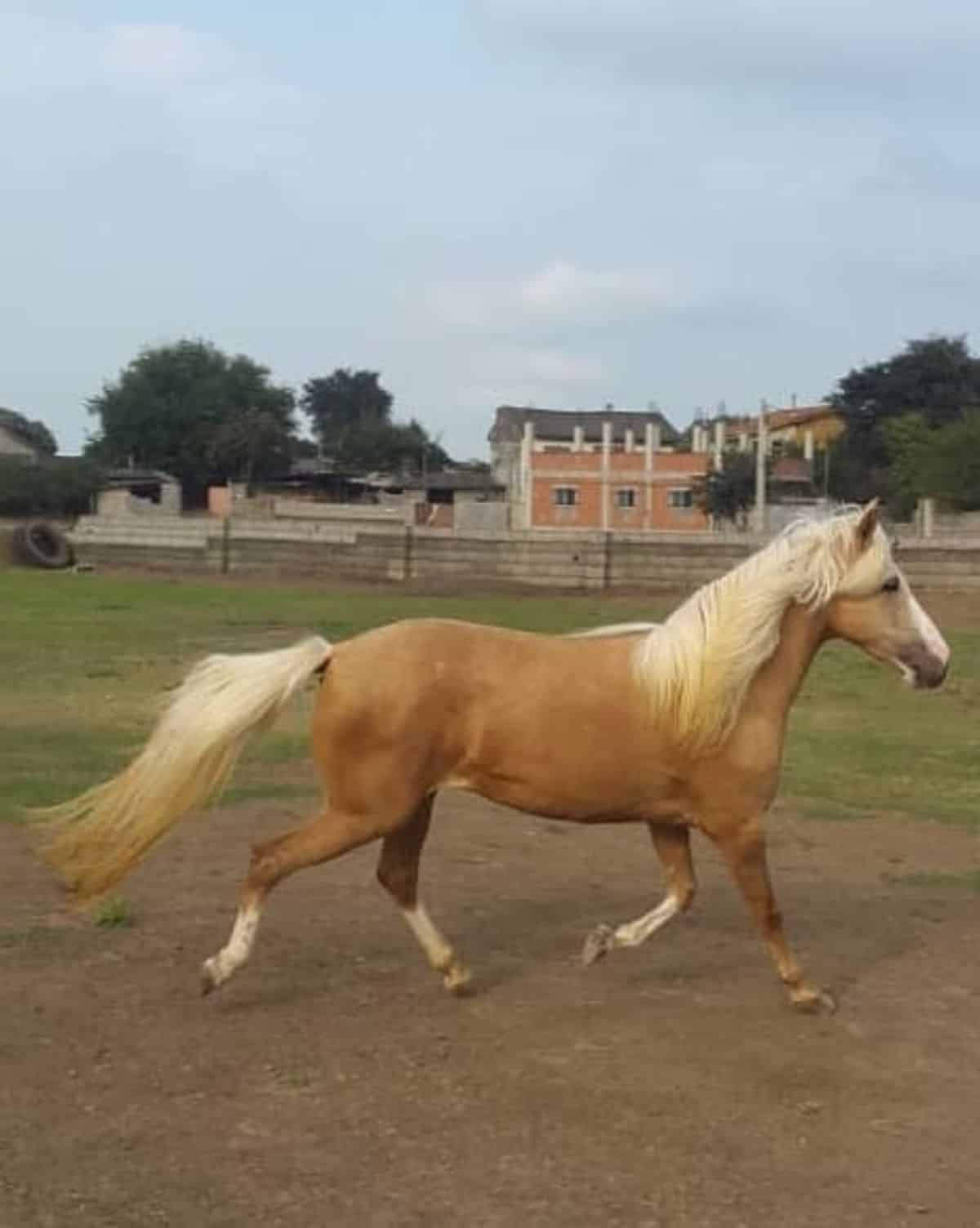 If you're wondering what this blonde beauty's hair routine is, you're not alone!
Her silky golden tresses look more like Rapunzel's iconic locks than any animal you'd find hanging around the barnyard.
14. Jumping for Joy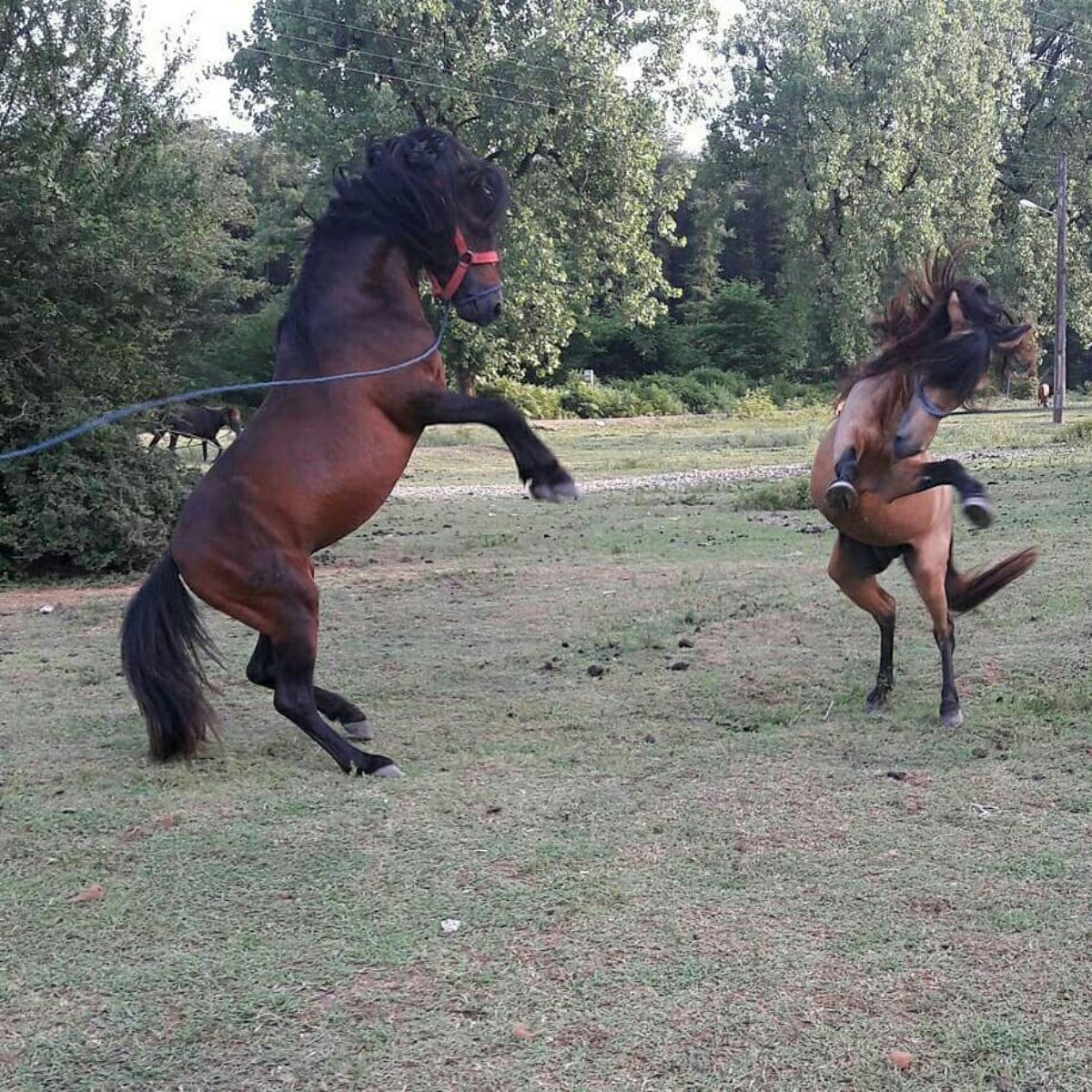 The Caspian horse's naturally fleet-footed body and exuberant personality make them a pleasure to train, but they're just as happy to work out their wiggles during playtime.
If you're lucky enough to meet some particularly Caspian horses, you might even see them playing a spirited game of "Who Can Jump the Highest?" with their stablemates.
15. Showy in the Snow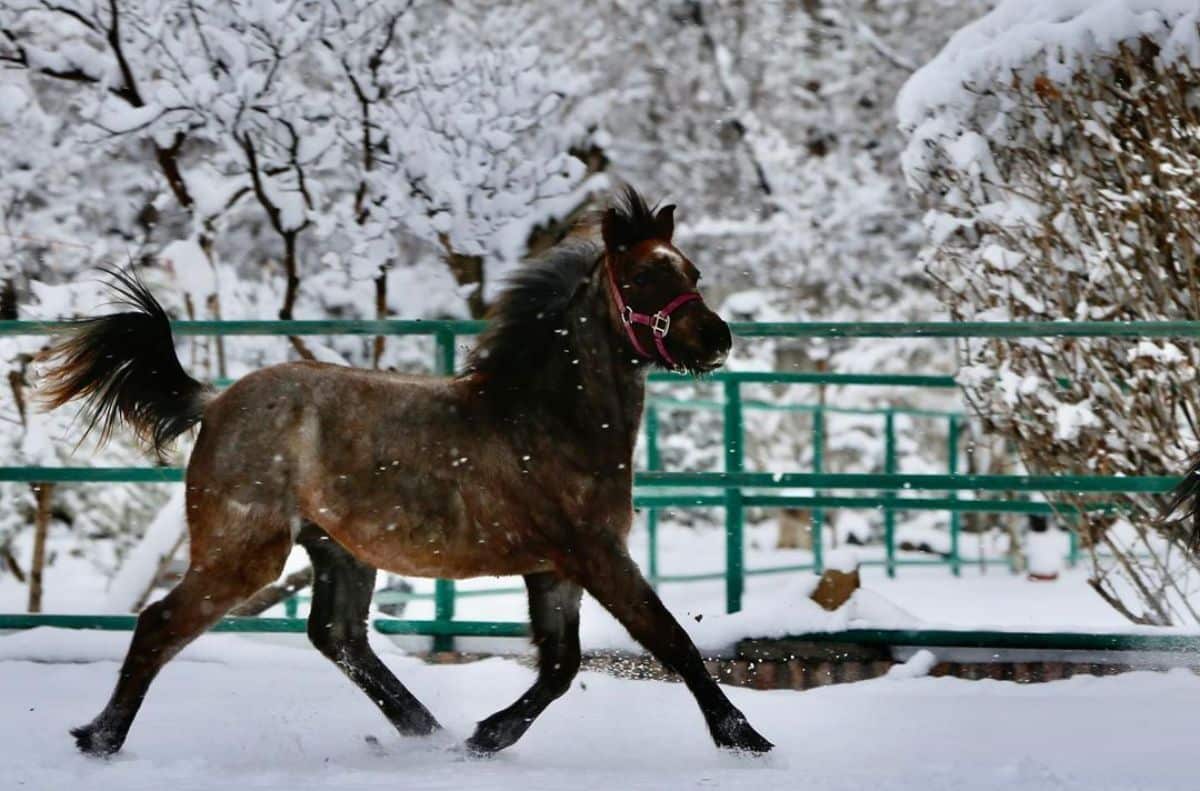 The Caspian horse's robust and confident gait doesn't disappear once they exit the show ring.
Their peppy, high-stepping walk characterizes the breed's enthusiasm and playfulness even when off-harness.
Final Thoughts
While their bodies look dainty and delicate, Caspians are true sporting horses thanks to their dense bones and powerful musculature.
What truly makes them a beloved breed, though, is their seemingly endless supply of curiosity, affection, and loyalty.
Whether it's their miniature size, endless versatility, or charming temperaments, It's hard for any equestrian not to fall head over hoof for the exotic Caspian horse.