With their muscular necks and short backs, Colorado Ranger horses make ideal ranch horses. These resilient and hard-working animals date back to the 19th century when Turkish Sultan Abdul Hamid II gave two of his best stallions to U.S. President Ulysses S. Grant as a gesture of friendship. These stallions fathered a new breed after mating with Appaloosas and roadster horses.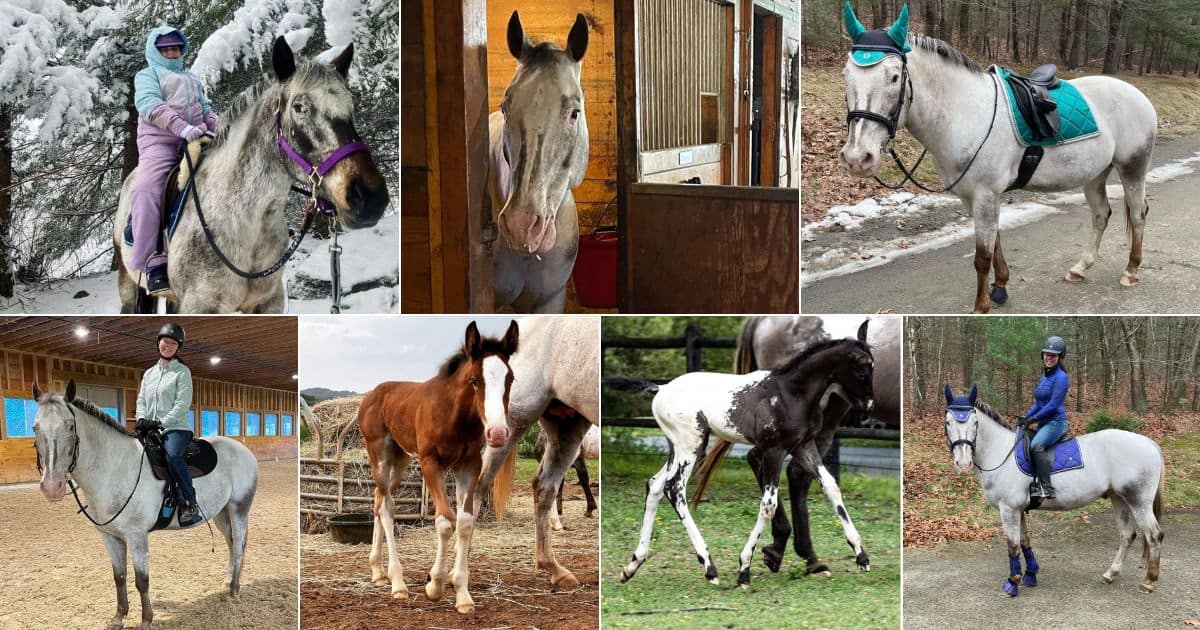 Whether you're just discovering this amazing horse breed or are a seasoned Colorado Ranger rider, we're sure you'll enjoy these stunning photos.
Jump to:
1. Learning to Ride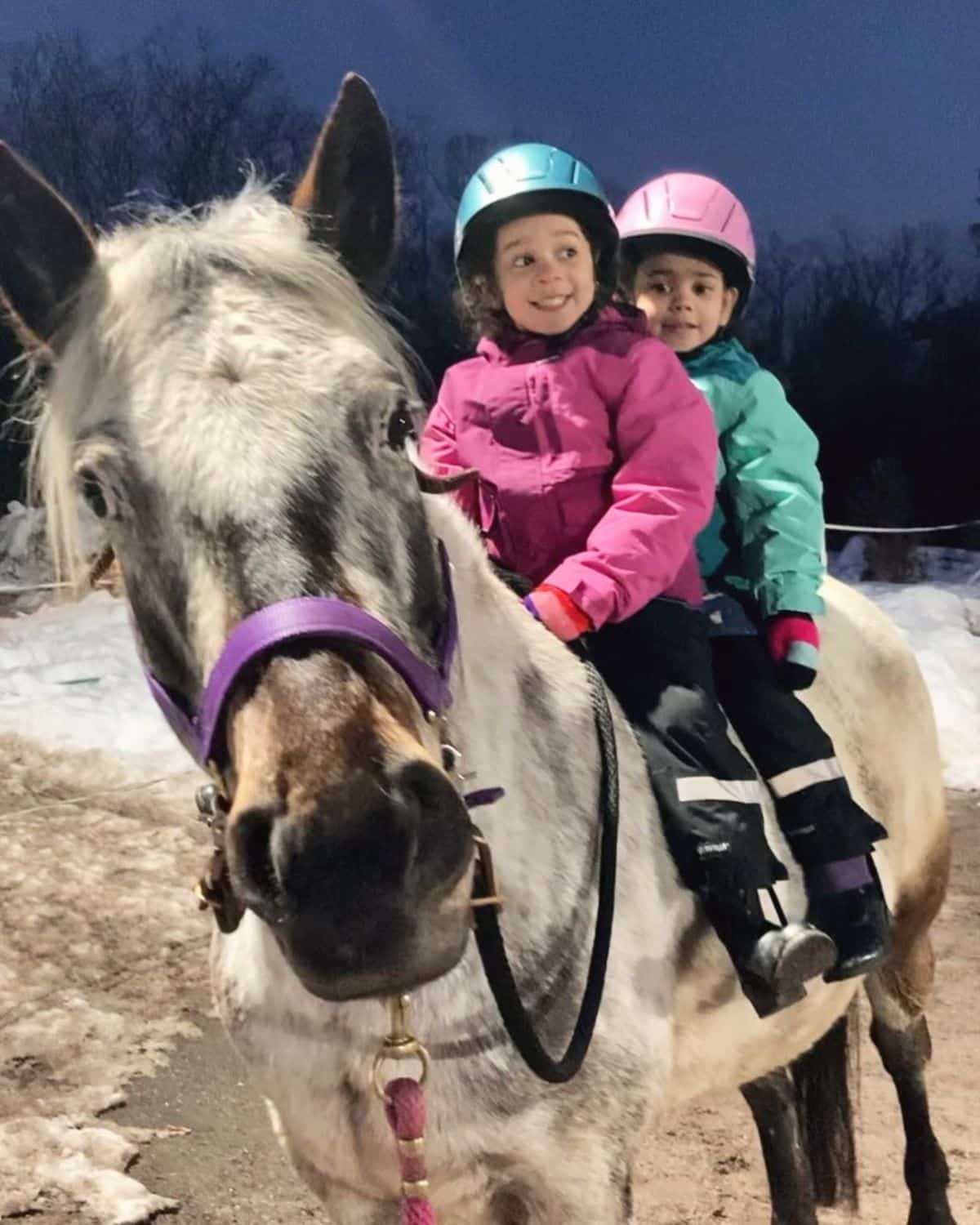 Thanks to their friendly temperament and good disposition, Colorado Ranger horses make great mounts for young riders. This picture shows how docile and patient these intelligent horses can be, and their small size makes them an ideal choice for children.
2. Nap Time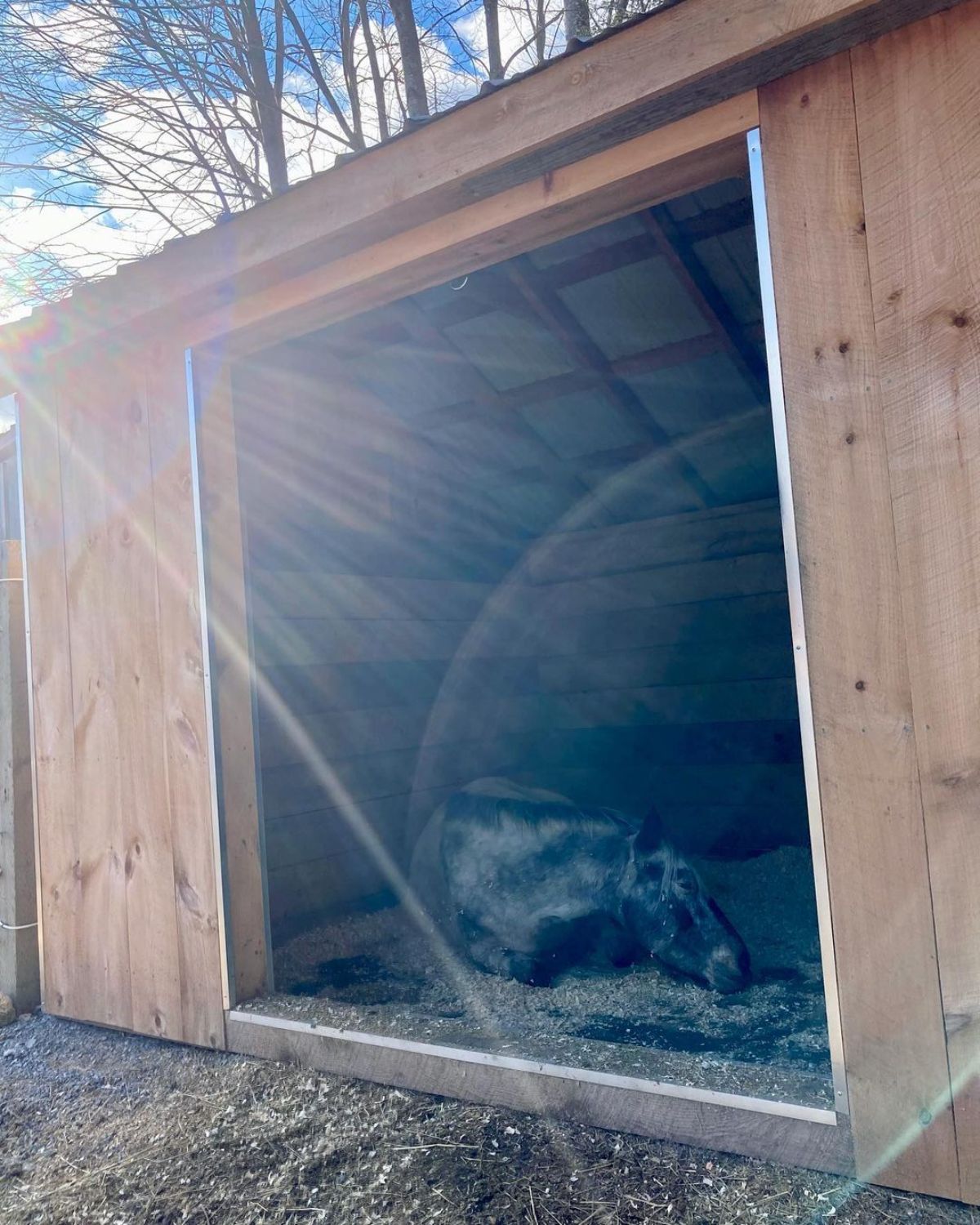 Did you know horses spend five to seven hours a day sleeping? This gorgeous black Colorado Ranger horse is making the most out of nap time by lying down in a comfortable stall. Horses often sleep standing up to reduce pressure on their joints and vital organs, but it's common for these animals to lie down for short periods of time.
3. Cute Colorado Ranger Foal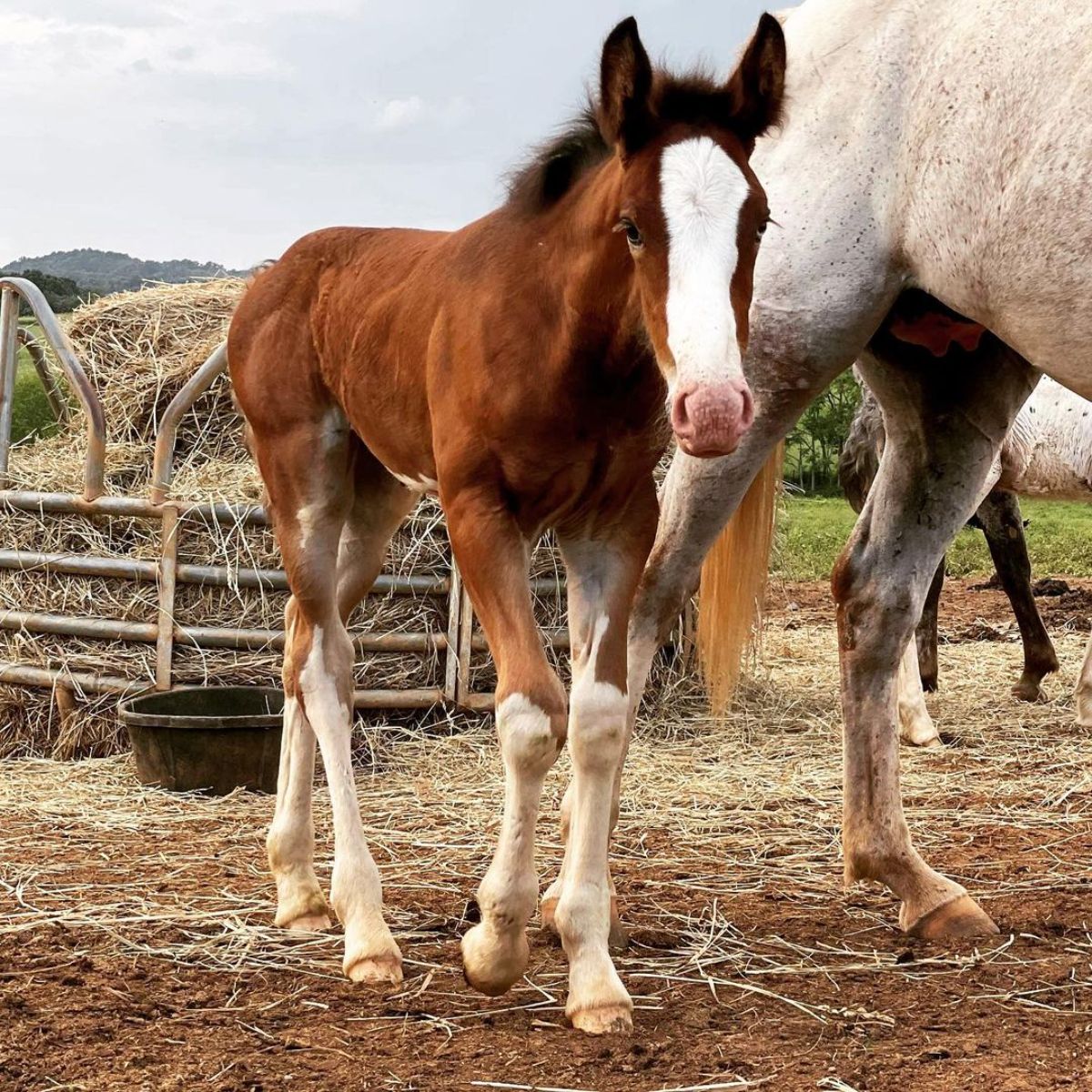 This adorable skewbald Colorado Ranger foal is hanging out with mom. Even though she is only a few weeks old, you can already see the deep chest and broad shoulders that characterize this breed.
Her gentle and curious expression suggests she also inherited the docile temperament that makes this breed a joy to train. In most cases, horses don't start training until they reach 18 to 24 months of age.
4. White Colorado Ranger Horse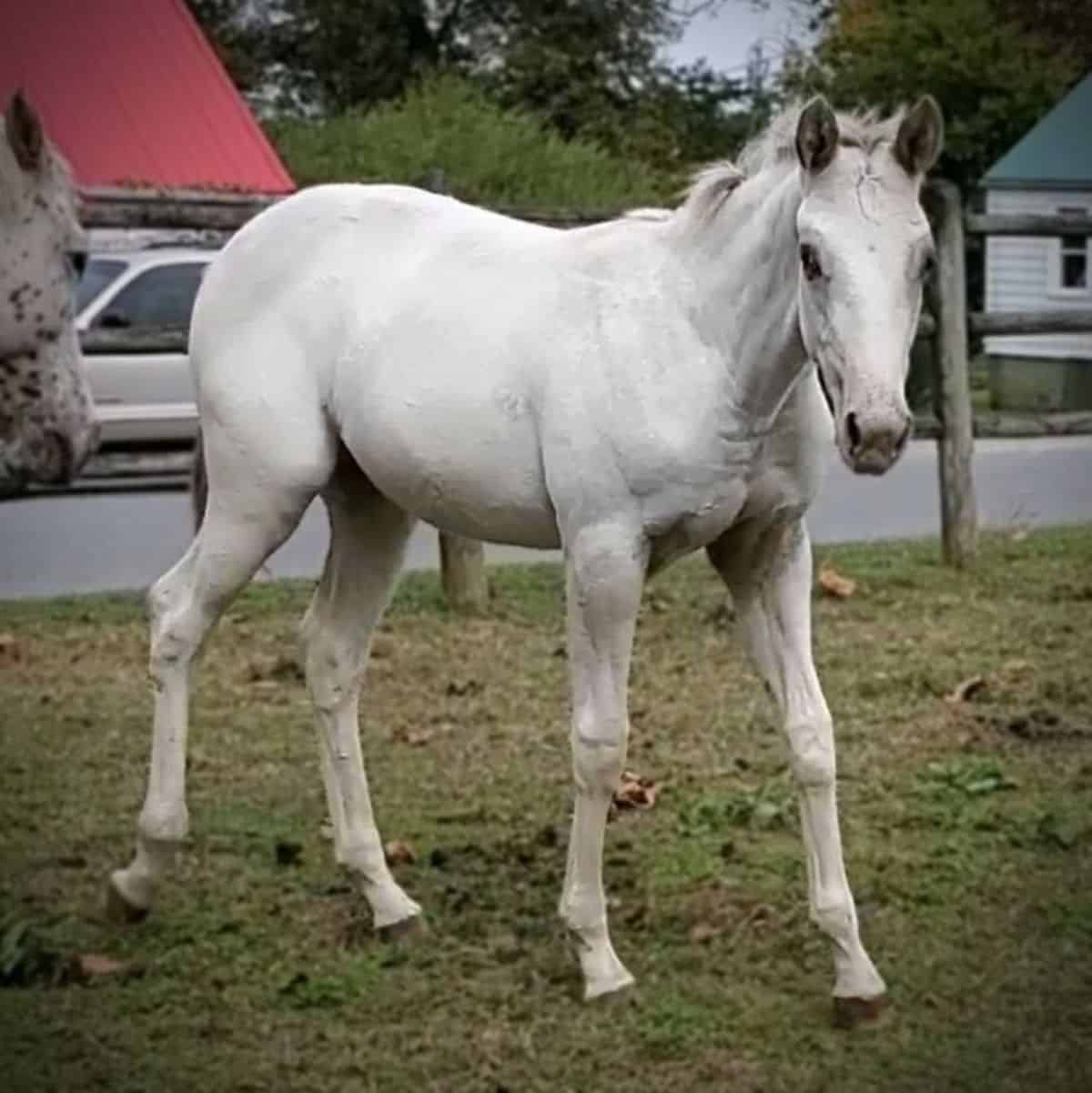 This stunning Colorado Ranger horse goes by Rocket. Rocket comes from a breeder located in Virginia, and his impressive muscular build is an excellent example of what Colorado Ranger horses typically look like. It's easy to see why this breed quickly became a favorite workhorse among ranchers.
5. Ready to Work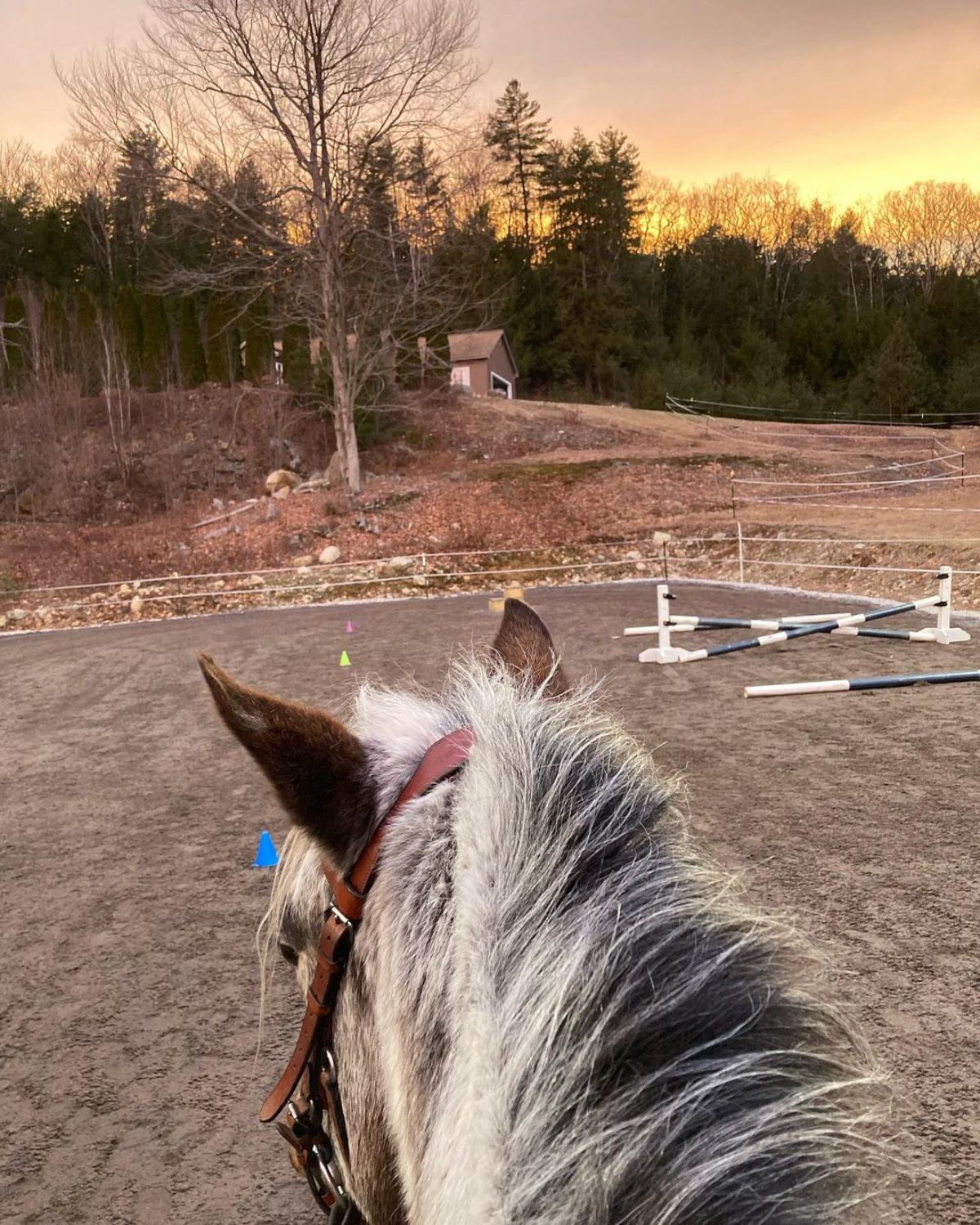 This aesthetic shot shows what riding a Colorado Ranger horse is like. The bars and poles suggest this horse has been working hard. While Colorado Ranger horses are popular for trail riding, some owners use these mounts in discipline and dressage events.
They're not the best breed for jumping or racing due to their short build, but their intelligence makes them a favorite among many riders.
6. Ear Bonnets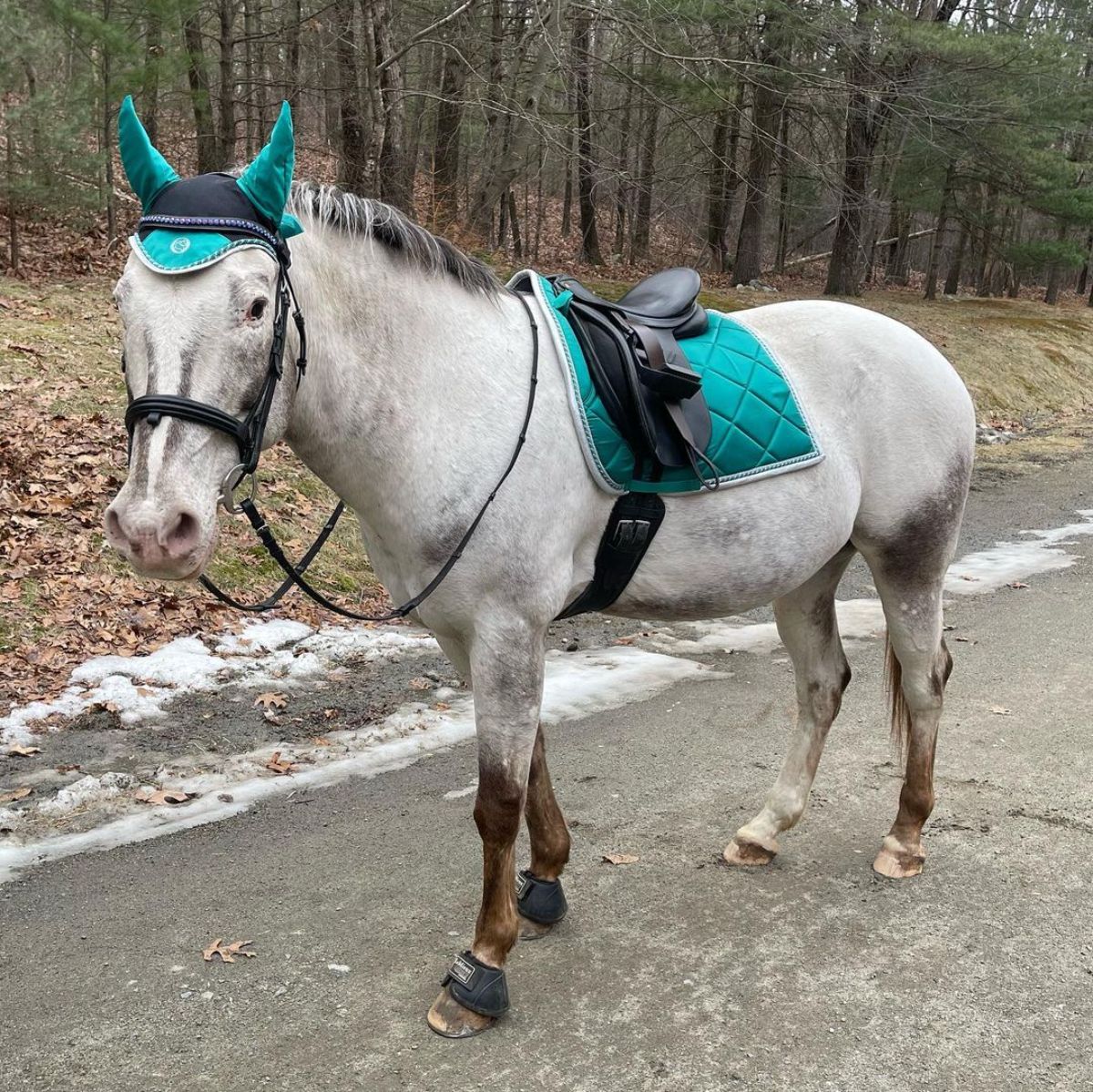 In spite of their calm demeanor and docile nature, Colorado Ranger horses require socialization and desensitizing training to become familiar with people, sounds, and unfamiliar stimuli. This beautiful dapple-gray Colorado Ranger horse is wearing ear bonnets to muffle sounds that might distract it from its training.
7. Snow Day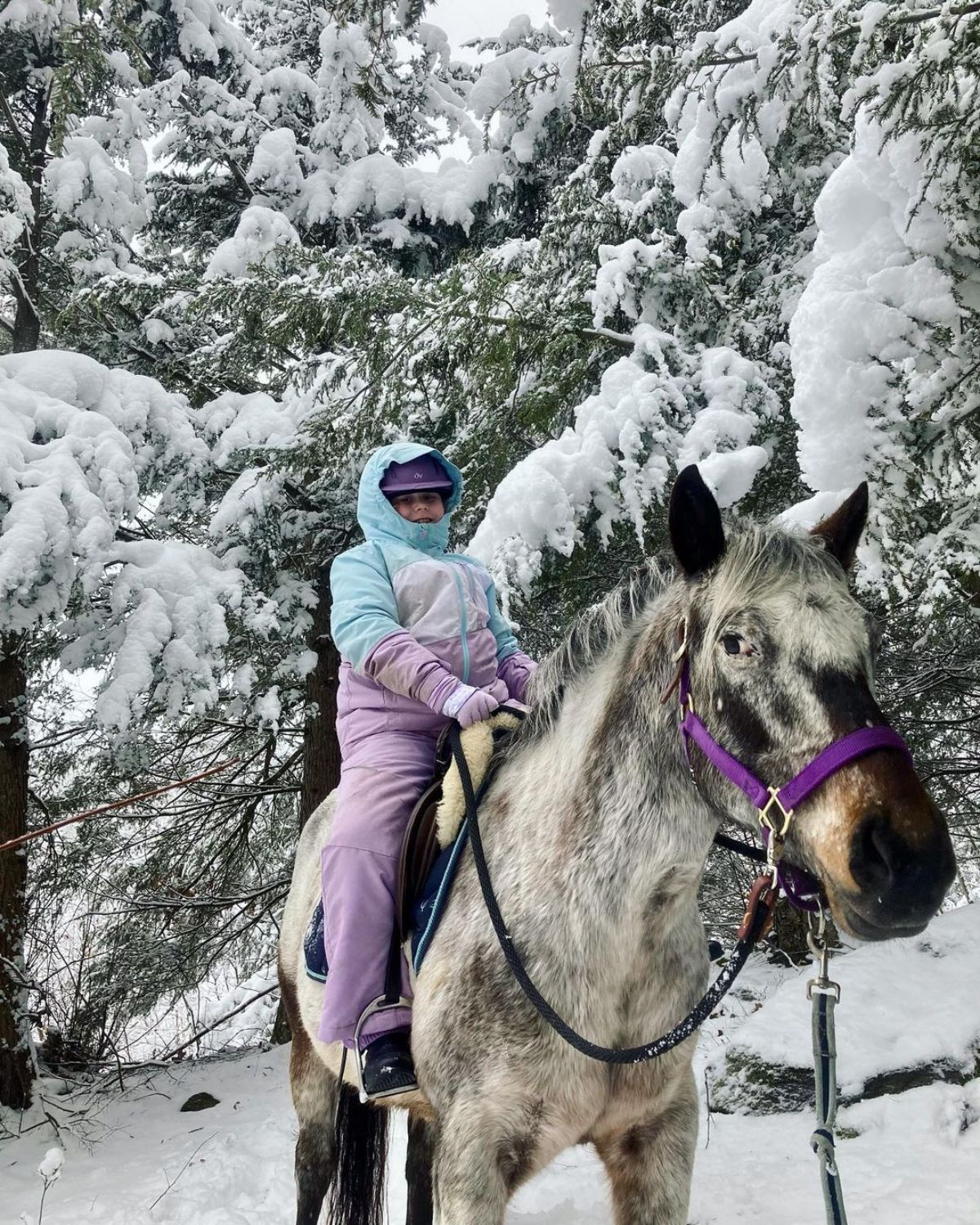 The Colorado Ranger breed originated in the High Plains of Colorado, and these mounts are no stranger to snow and cold weather. This Colorado Ranger horse and its rider are enjoying a peaceful winter day on the trails.
8. Stylish in Blue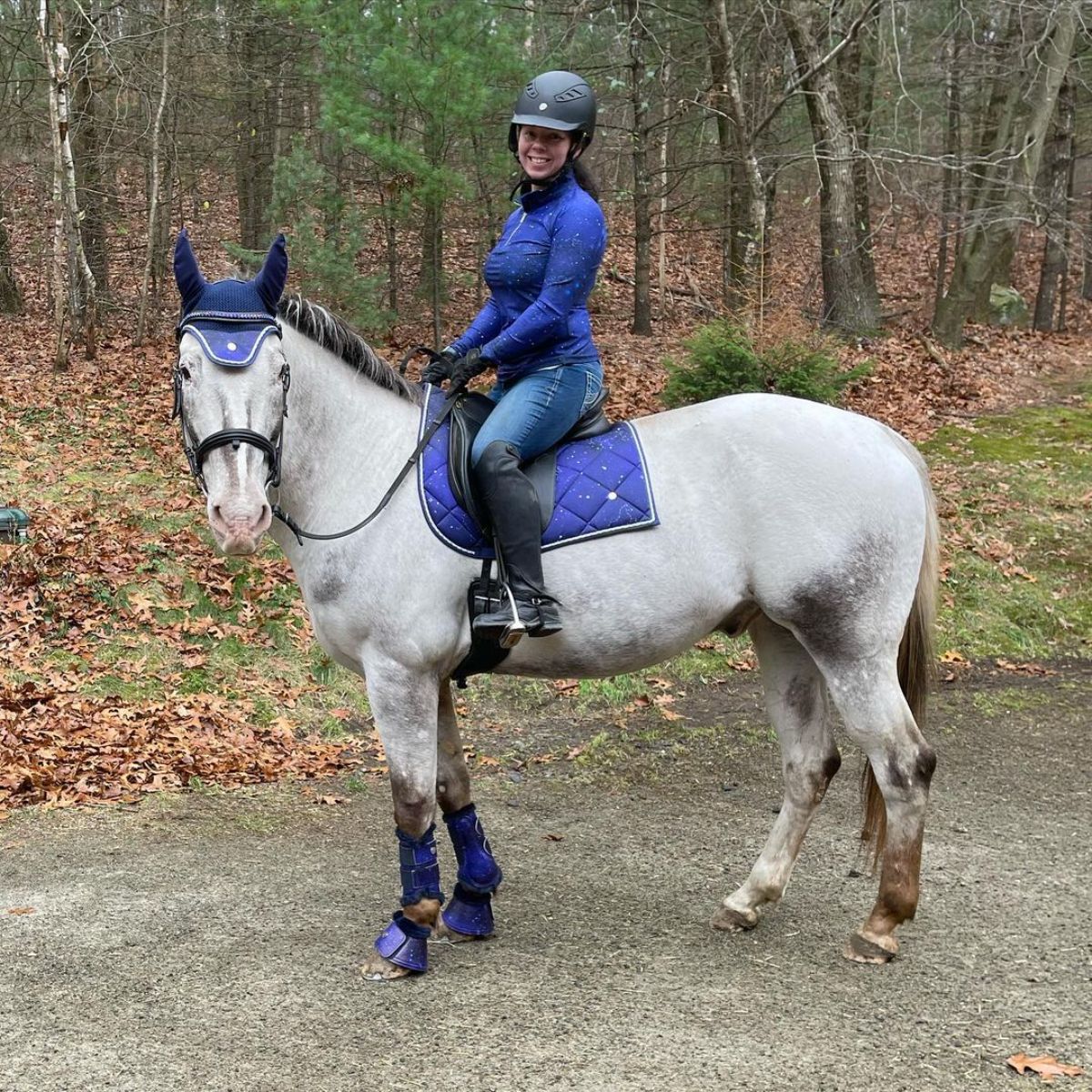 This gray Colorado Ranger horse looks stylish with its blue ear bonnets and matching hoof boots. Its rider even dressed up in matching colors! This pair looks ready for a dressage competition, a discipline where the Colorado Ranger breed excels thanks to its mild temperament.
9. Grazing in the Grass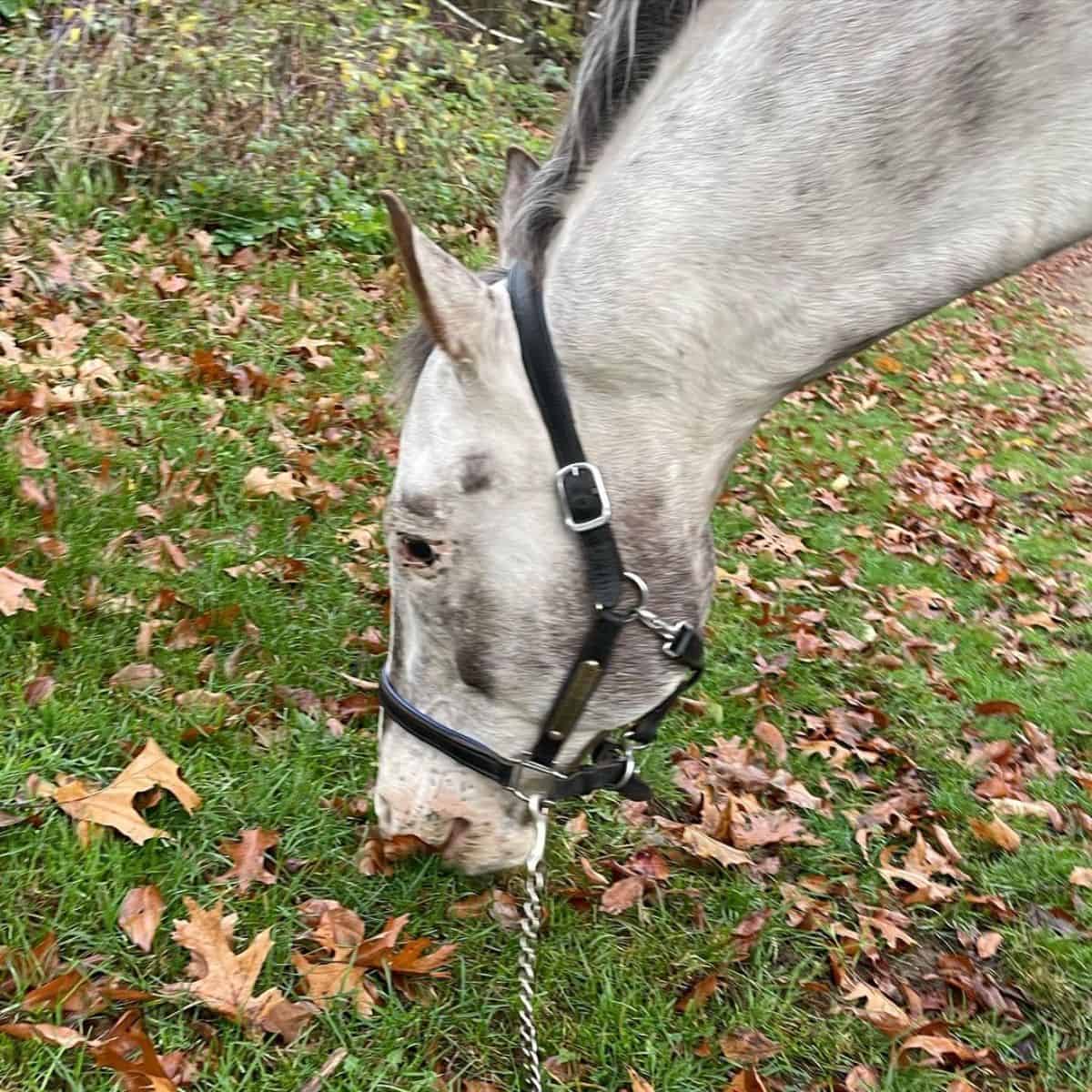 Did you know horses need anywhere from one to three acres to graze? Letting horses graze in a pasture is crucial for their well-being since it supplements their diet and provides them with an opportunity to socialize. Judging by this stunning Colorado Ranger horse who is taking a break to look for a snack among the fallen leaves, grazing is also an activity that horses enjoy.
10. Playful Colorado Ranger Horse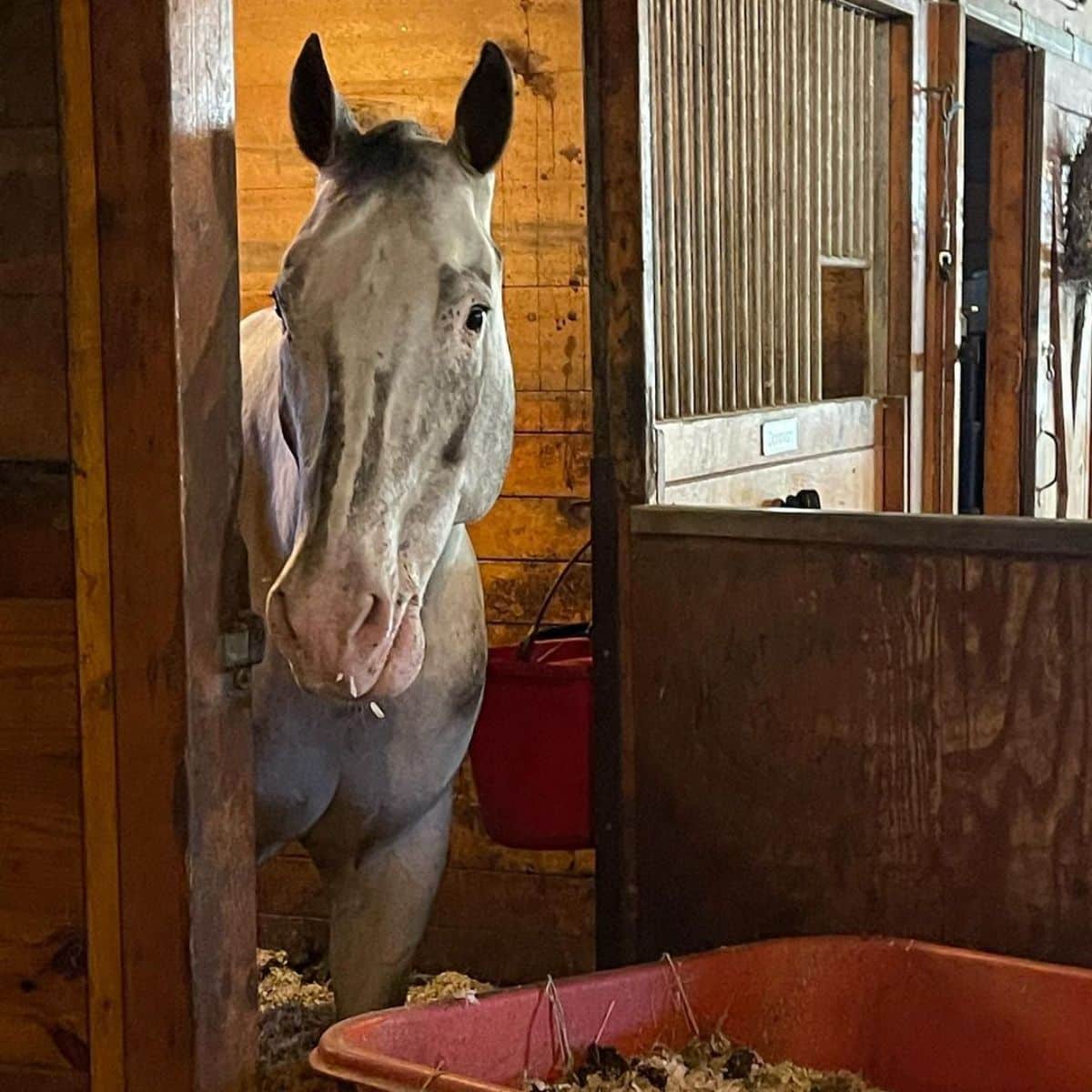 This playful horse can't help investigating as its owner cleans up the stalls. Even though Colorado Ranger horses are well-behaved mounts, they share the curious and playful nature that all horses have.
Note how the open and upright ear posture reflects the horse's inquisitive and curious personality.
11. Ready for a Trail Ride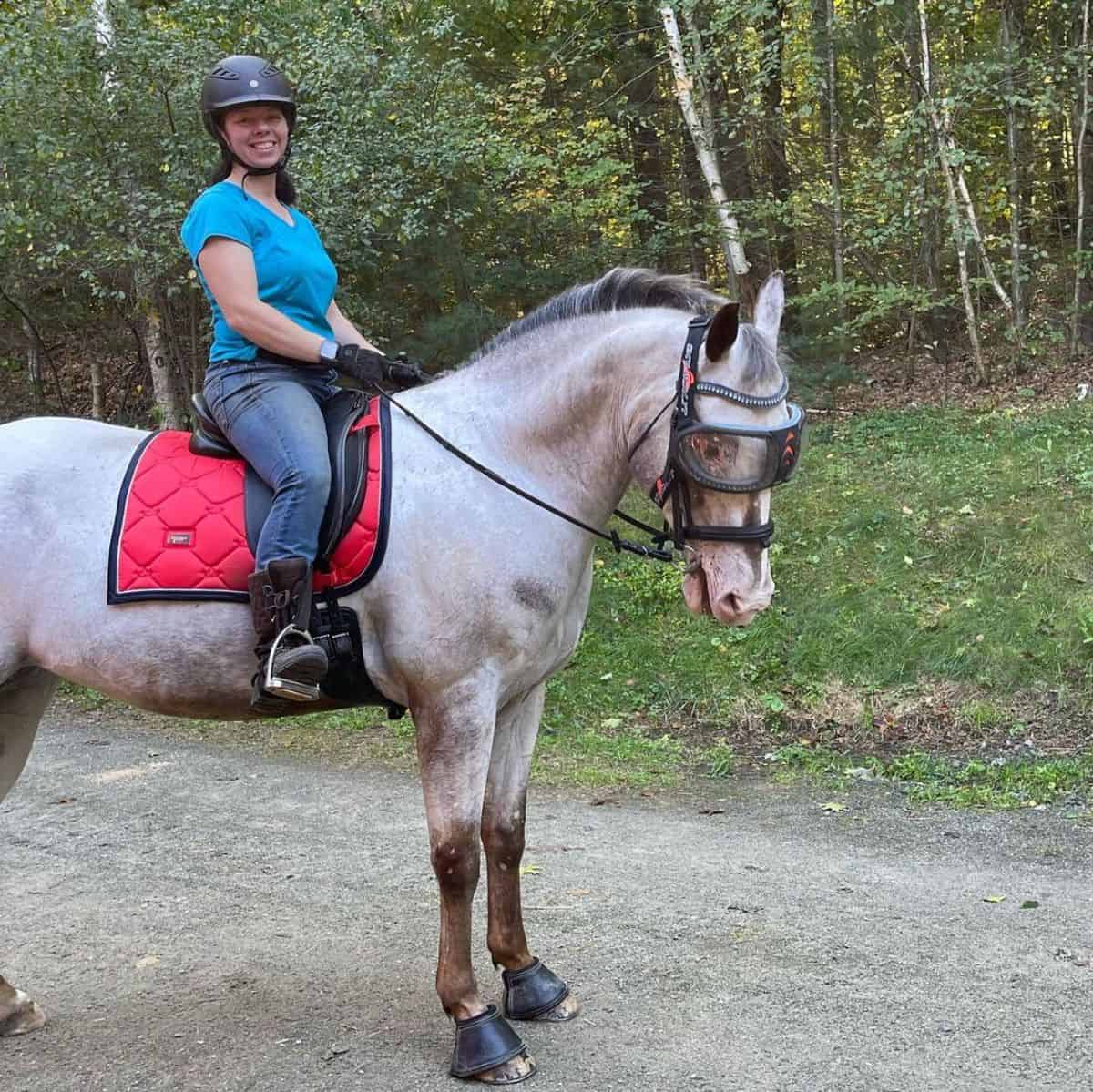 Colorado Ranger horses are popular trail and leisure horses. This rider is ready to take her mount on a trail adventure, and the photograph is an excellent example of the sturdy build that makes the breed an ideal ranch horse. You can see the horse's excellent posture, as well as its short back and strong chest.
12. Show Horse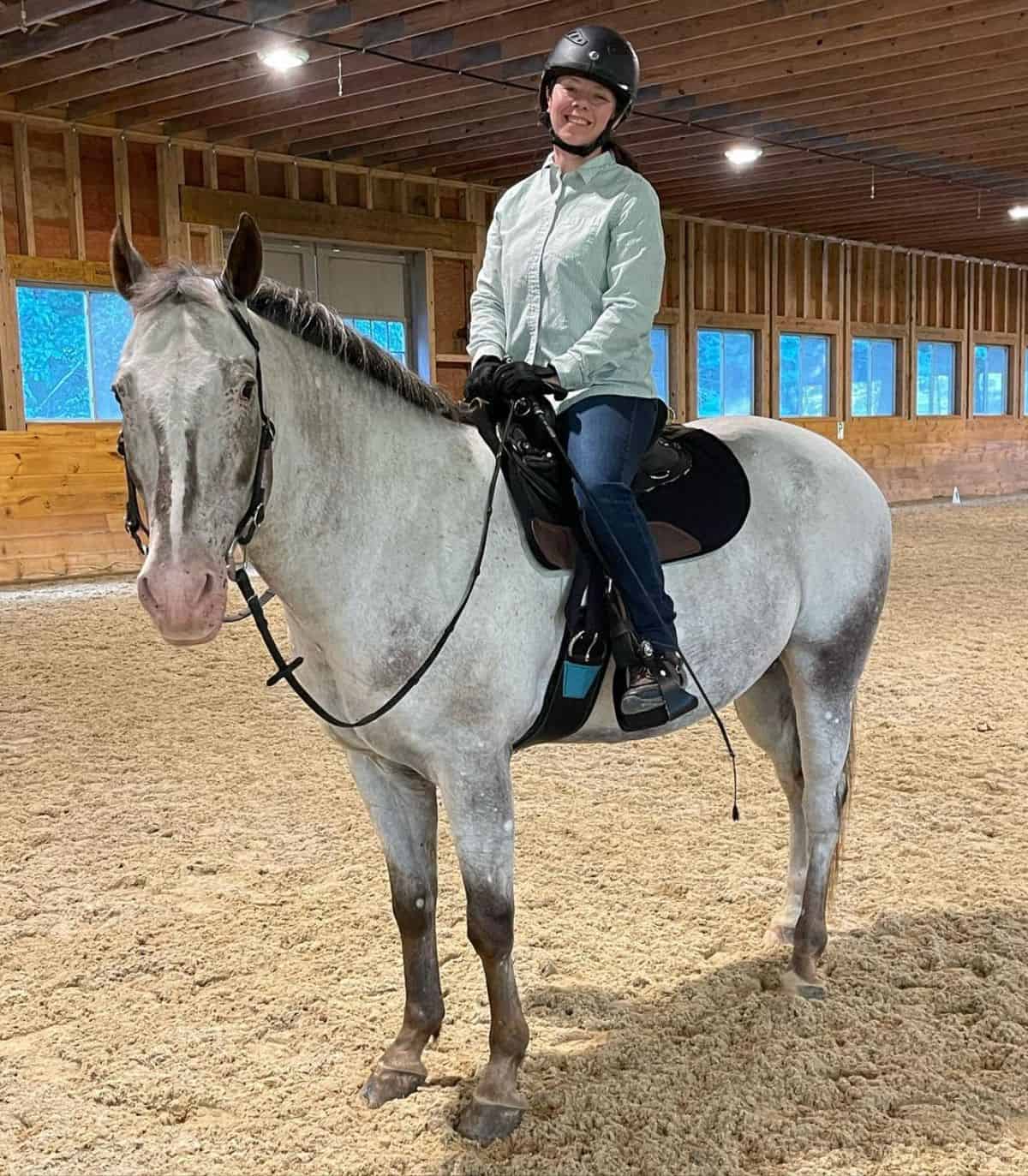 This photograph shows a calm and relaxed Colorado Ranger horse after a show. The horse's expression is attentive and indicates the animal is ready to keep working. This image is an excellent illustration of the relatively small size of the breed. These horses rarely exceed 64" in height.
13. Equine Friends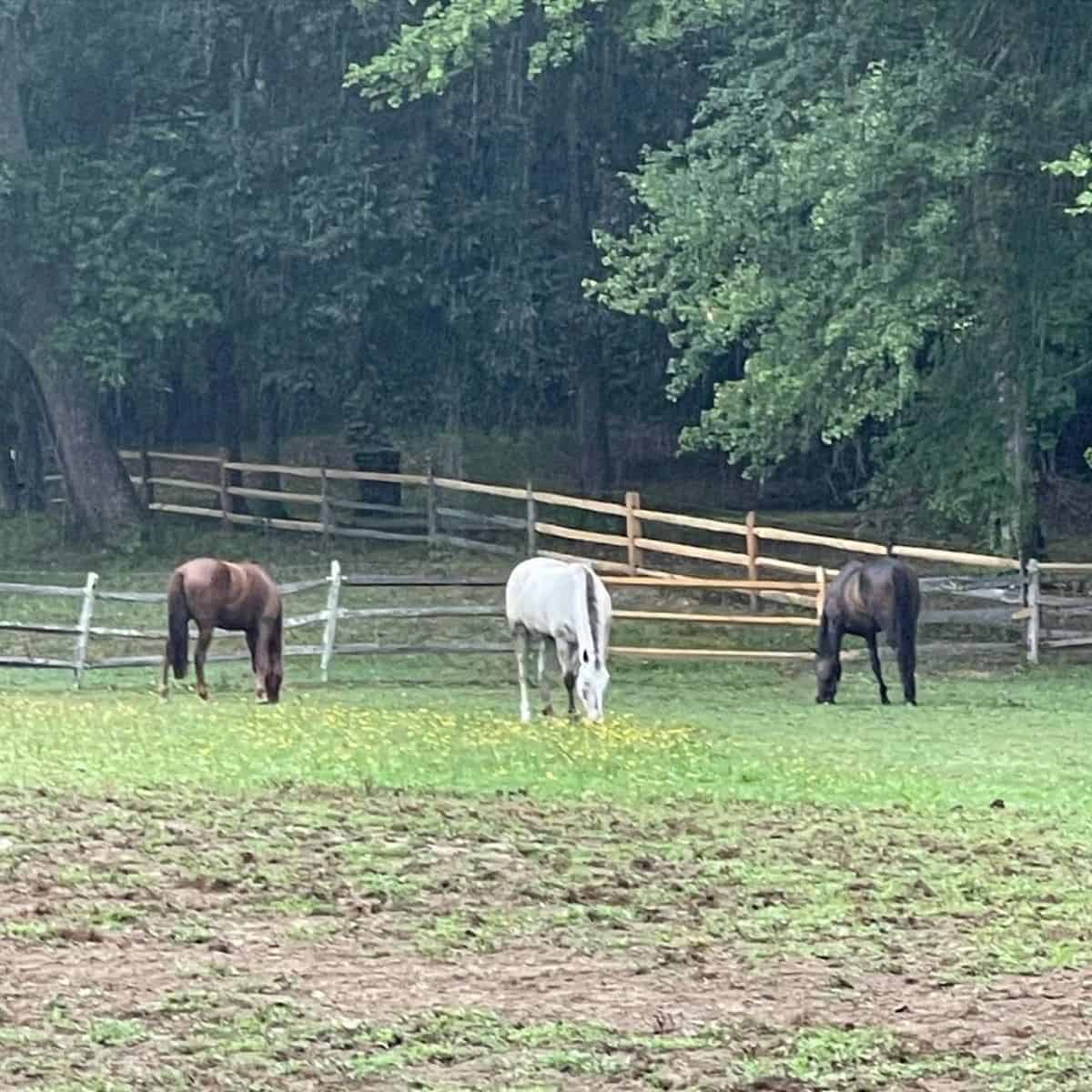 Horses are social creatures. These three Colorado Ranger horses are grazing and relaxing together. Even though they're not directly interacting, grazing is a common way to bond with other animals.
Grazing in groups is also a common behavior because numbers make horses feel safe. Safety is a crucial need for horses, and it's one of their strongest motivators.
14. Appaloosa or Colorado Ranger?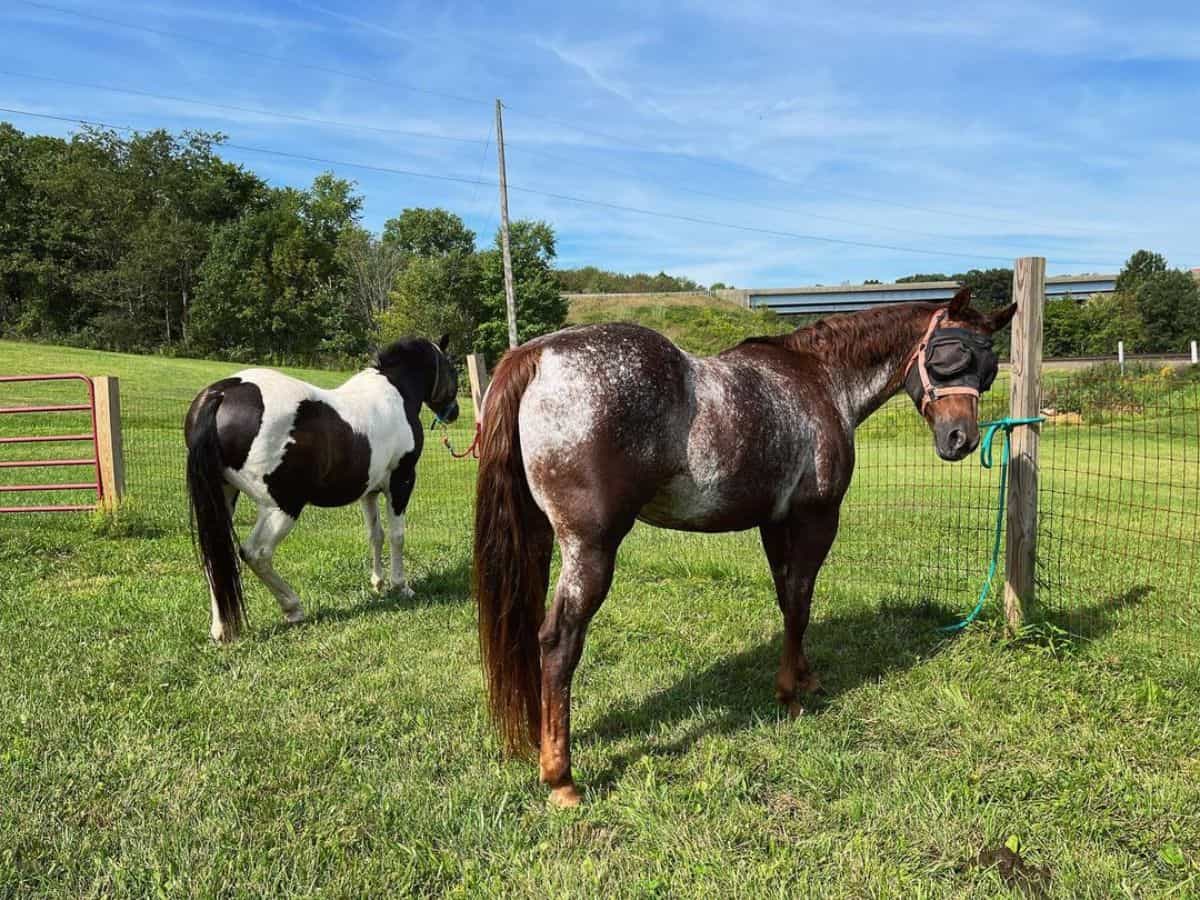 The Appaloosa breed is easy to recognize thanks to its spotted coat pattern. The Colorado Ranger breed standards allow for Appaloosa ancestry, as well as breeding with Arabians, Thoroughbreds, and other official breeds.
Breeding with Appaloosas is a common practice, and many Colorado Ranger horses also have an official registration as Appaloosas.
15. Braided Mane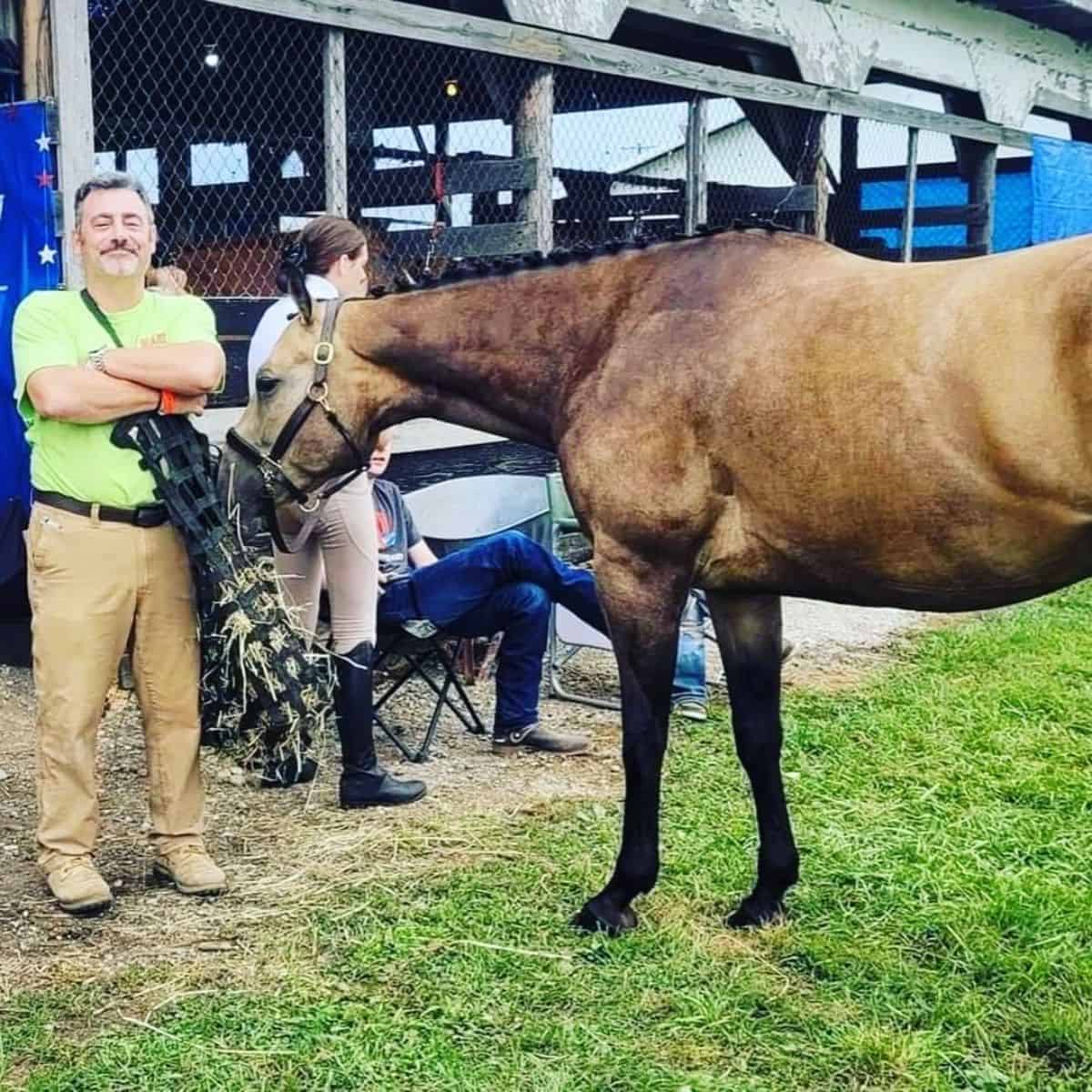 This beautiful bay horse is looking for a snack, and its braided mane suggests the picture is from a competition or event. This Colorado Ranger horse is staying calm and chooses to focus on food in spite of all the distractions, illustrating the peaceful nature of this breed.
Even though horses aren't as food-motivated as other animals, some individuals can develop an affinity for food as a reward.
16. Covered Up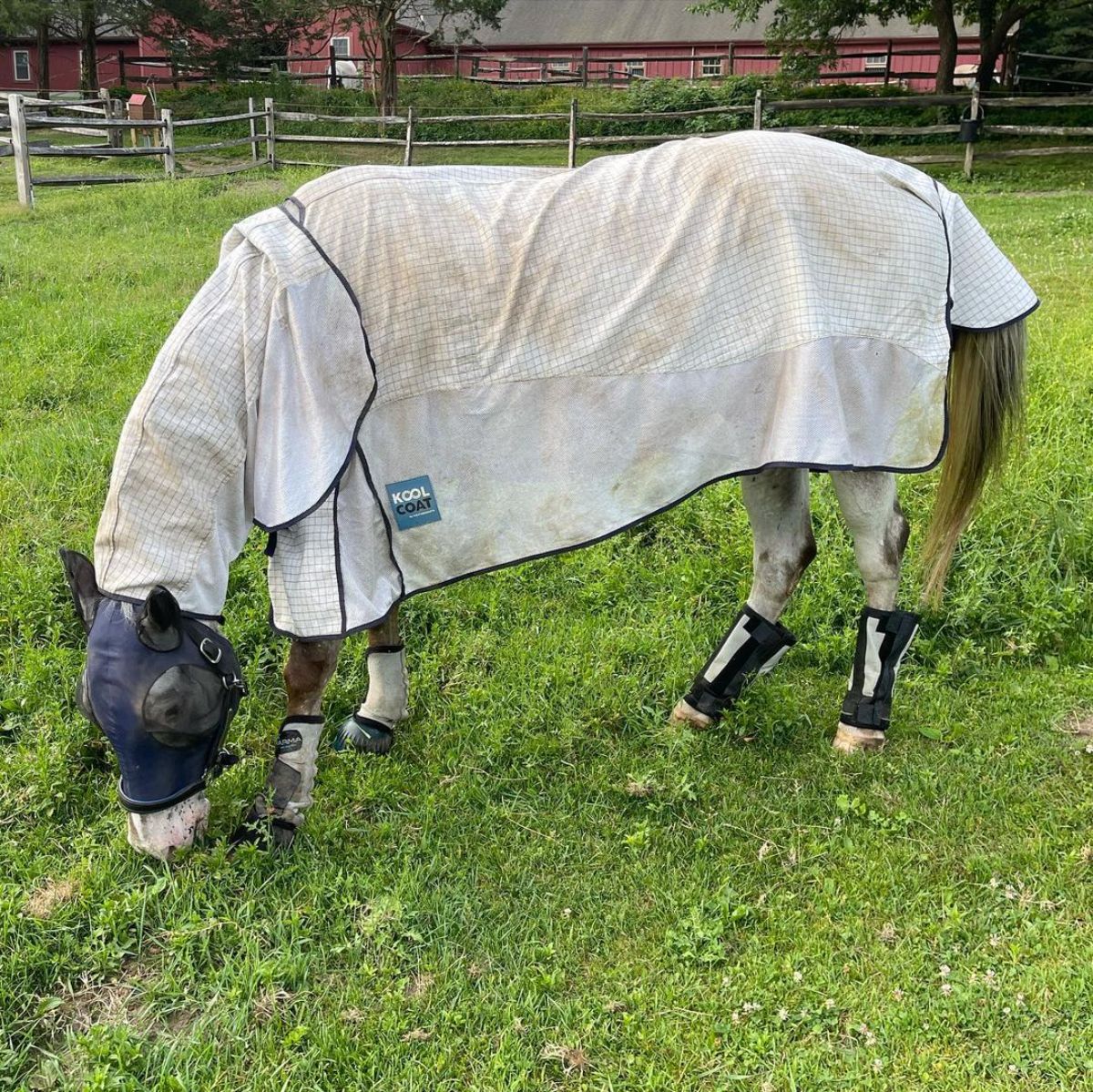 Horse owners know how much of a nuisance greenhead flies or biting horseflies can be. Their bites are painful and can transmit diseases to horses, including swamp fever. This Colorado Ranger horse's owner found a creative solution by covering her mount with a sheet and head cover.
17. Prancing Foal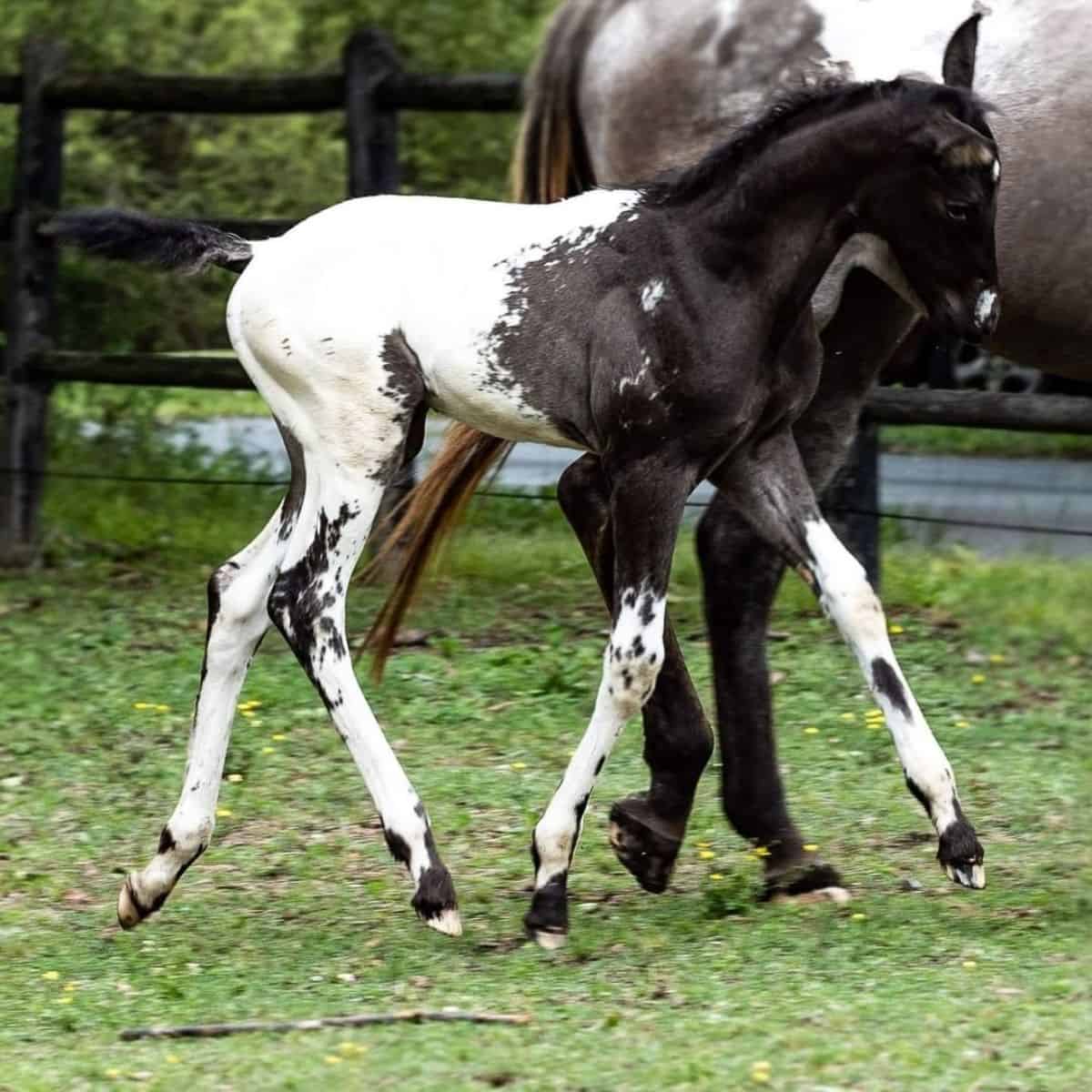 This adorable foal is full of life as it prances after its mother. This photograph illustrates how disproportionate foals' legs can look, a characteristic that allows them to keep up with the adults without having to work hard.
Foals can typically gallop within 24 hours of being born and remain close to their mother for the first four to seven months of their lives.
Conclusion
These photographs of Colorado Ranger horses should give you a better idea of what this breed looks like. As these images show, these horses are popular for trail riding, dressage, riding lessons, and more. It's easy to see why it's a highly sought-after breed, and these Instagram posts show how much the owners and riders love these peaceful animals.