As a horse owner, you understand the importance of a functional horse fence. Besides keeping your best friend safe, a fence can also help delimitate areas with different purposes, such as a training ground, trail, or pasture.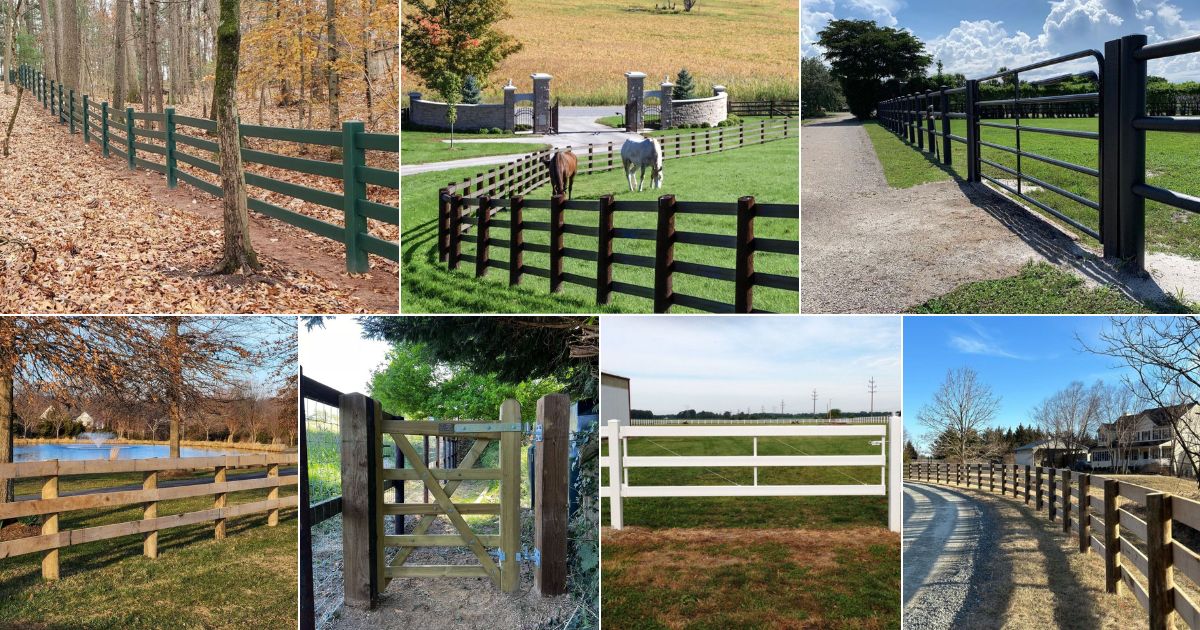 Building a horse fence is also an opportunity to add an appealing feature to a property. Here are a few examples.
Jump to:
1. Horses in Isolation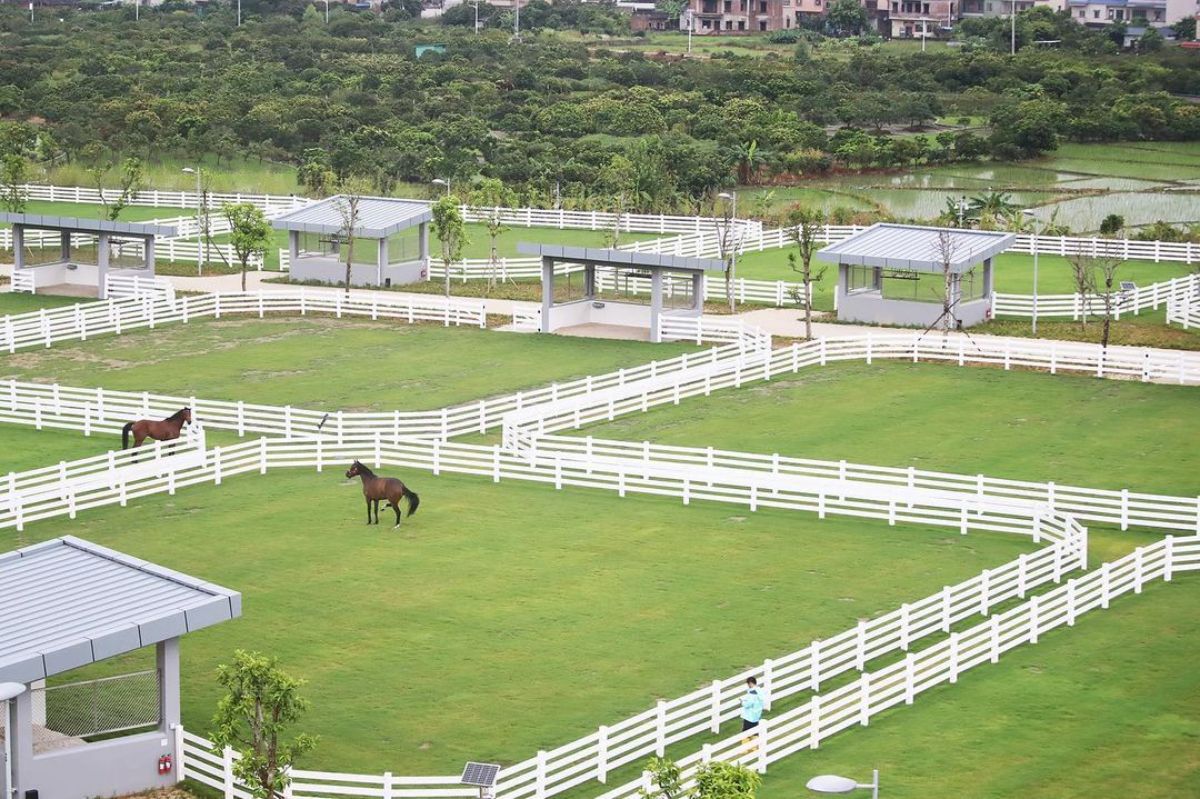 These eye-catching white fences shared by g2hequinearchitects create an elegant contrast with the green environment and are clearly visible for the horses who see fewer colors than humans.
This design creates individual spaces for horses who don't stay in stables for more than a few weeks. Having an enclosed space for each horse can reduce stress for the animals. It can also prevent diseases from spreading among animals.
2. Traditional Rail Fence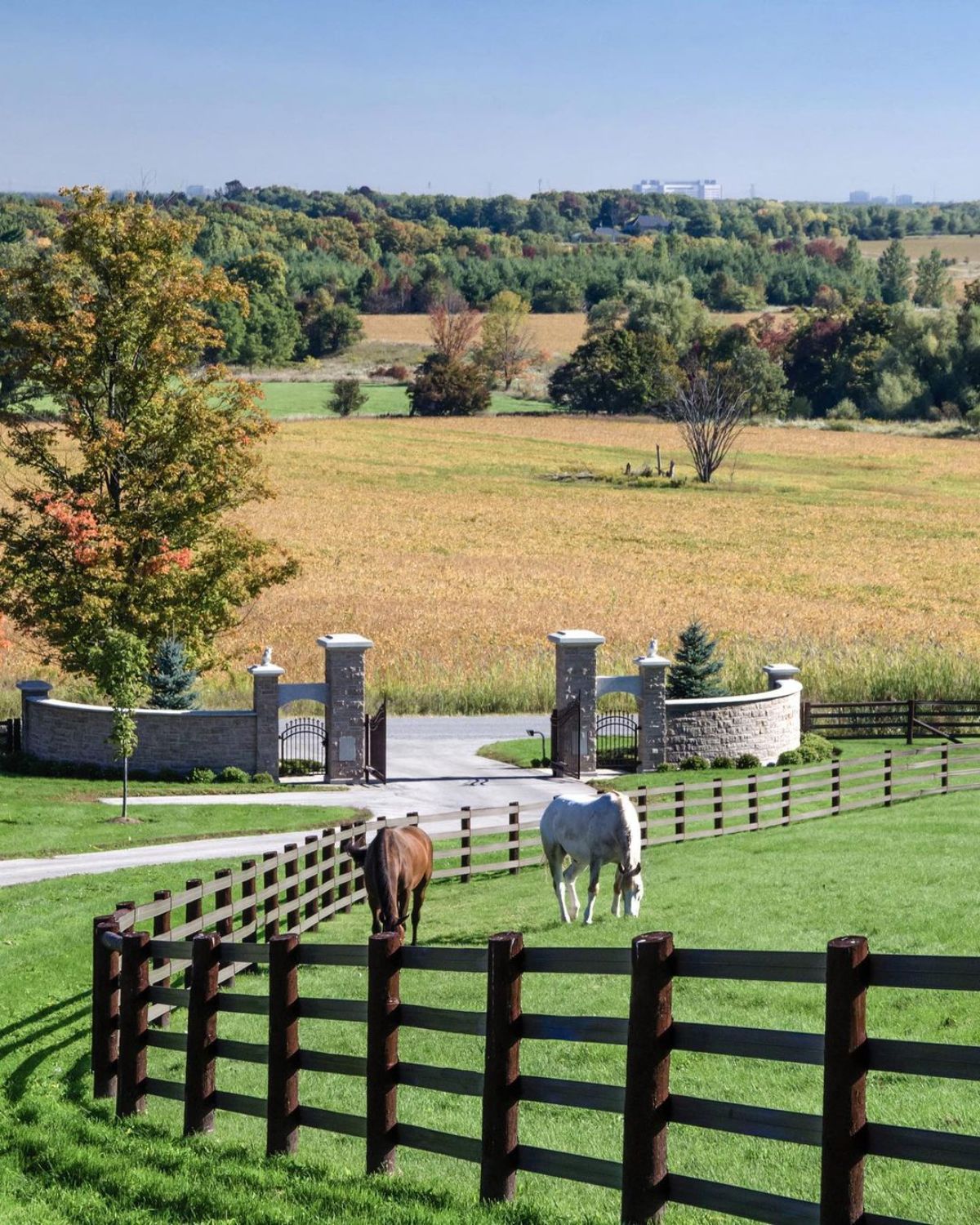 This traditional wooden fence shared by systemequine is an excellent example of using a classic design to create a sturdy horse fence.
The four horizontal planks prevent foals from going under the fence, and results in a strong and durable structure. This design allows the fence builders to create a horse fence that is too high, even for the best jumpers. It's an effective way to enclose a large area, such as a paddock or pasture.
3. Portable PVC Fence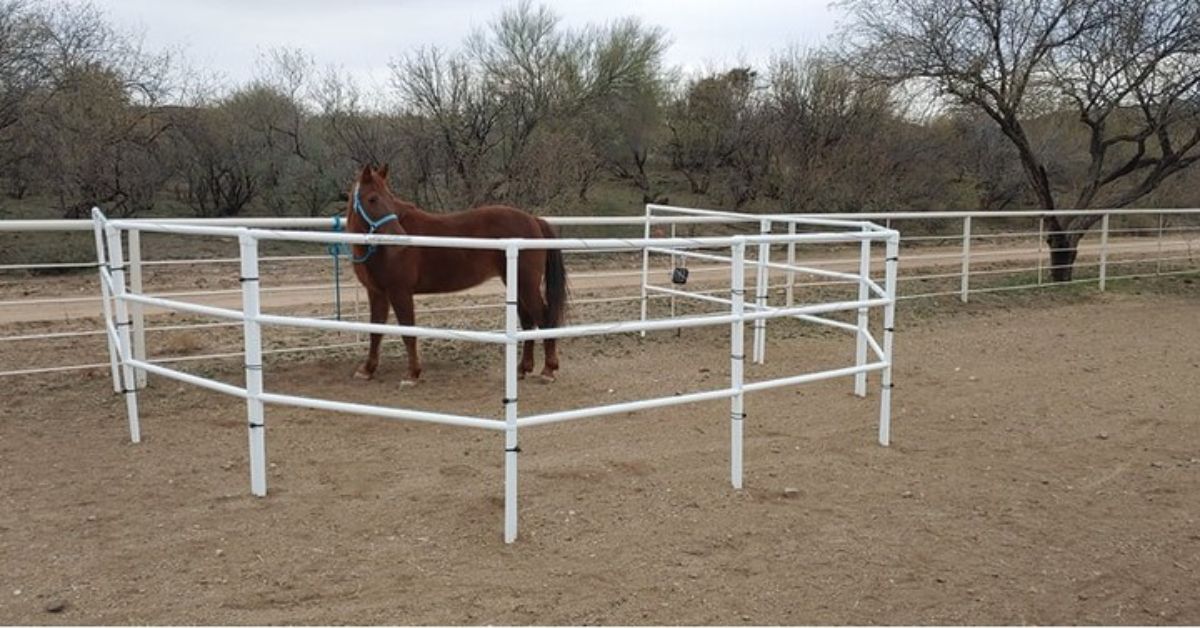 This portable PVC fence used by affordableportableproducts is a convenient option for riders who need to confine an animal temporarily.
The lightweight PVC elements are easy to transport and set up, and it's possible to create a sturdy portable fence by driving the PVC posts into the sand of a training ground. It's an ideal option for making a nervous horse feel safe or temporarily isolating animals who don't know each other well.
Use cases include corralling a horse at a show or event or setting up a temporary area while camping with a horse.
4. Wooden Gate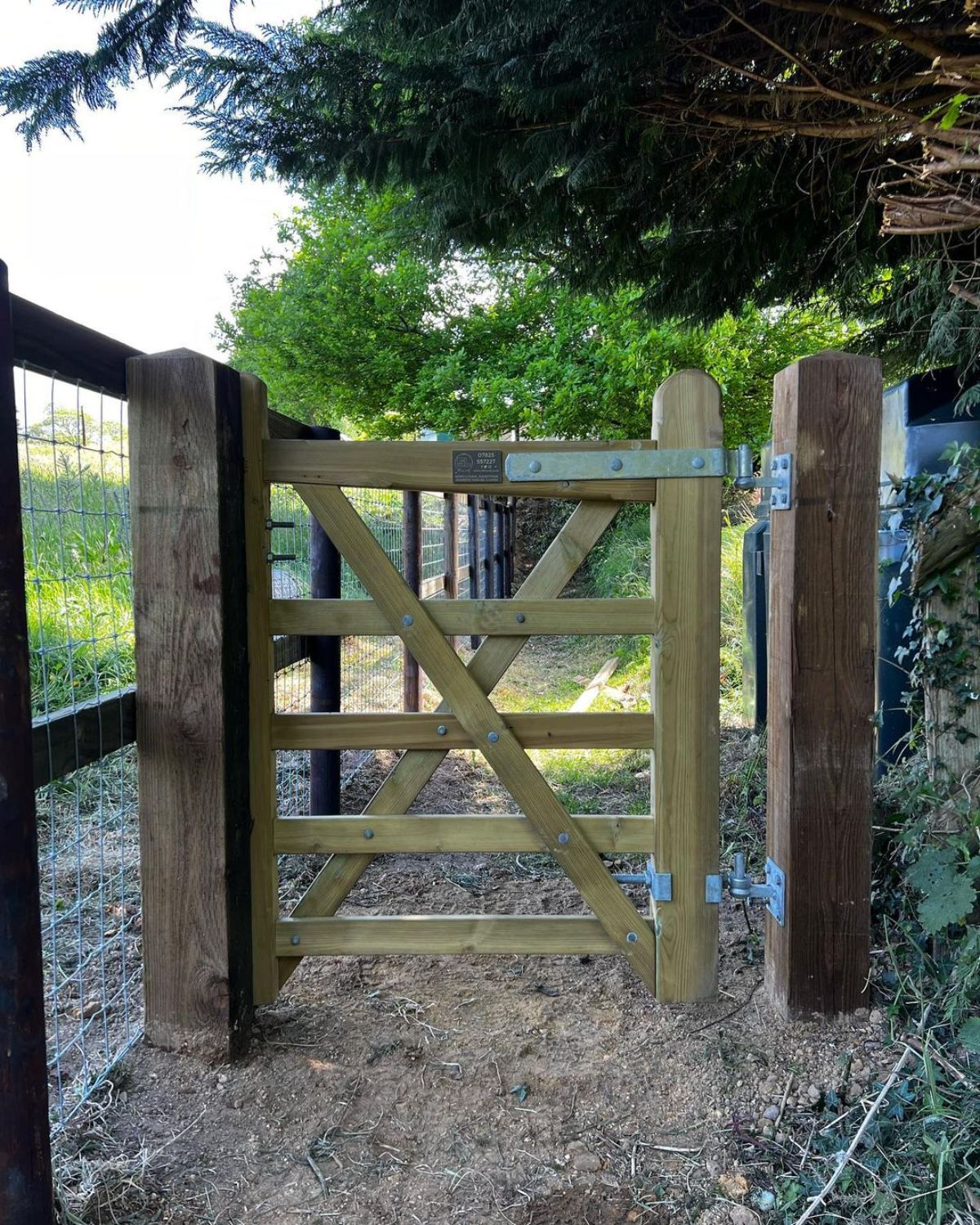 This gorgeous wooden gate looks sturdy with its X-shaped pattern. It's one of the creations from s_l_fencing, a company specializing in building customized horse fences.
We like the idea of adding wooden gates throughout a fencing system to facilitate access to where the horses feed and have social interactions. This wooden gate also restricts access to a path running along a paddock. It's a great way to keep the public away from horses or prevent a horse from getting loose on the way to the training grounds.
5. Simple Wire Fence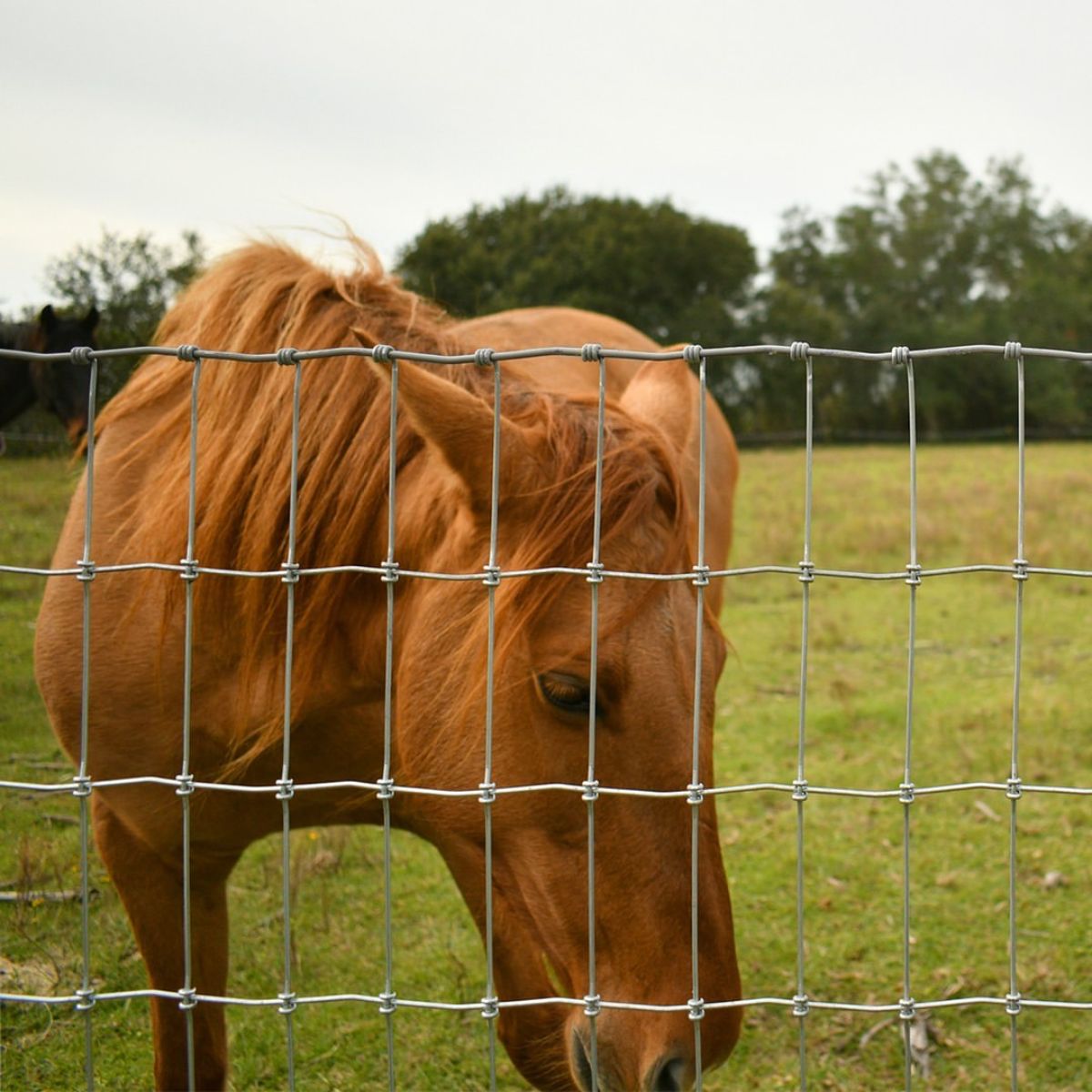 This simple wire fence created by makerscorners is a budget-friendly option. The regular mesh pattern and attention to detail make this wire fence look aesthetically pleasing and result in a tight mesh that safely keeps horses in.
Wire fences can be an interesting alternative to wooden horse fences for those who are renovating a property on a budget, but wire fences also allow you to easily change the configuration of your property in the future since they're easy to remove and re-install compared to wooden fences.
6. Four-Rail High-Density Polyethylene Property Fence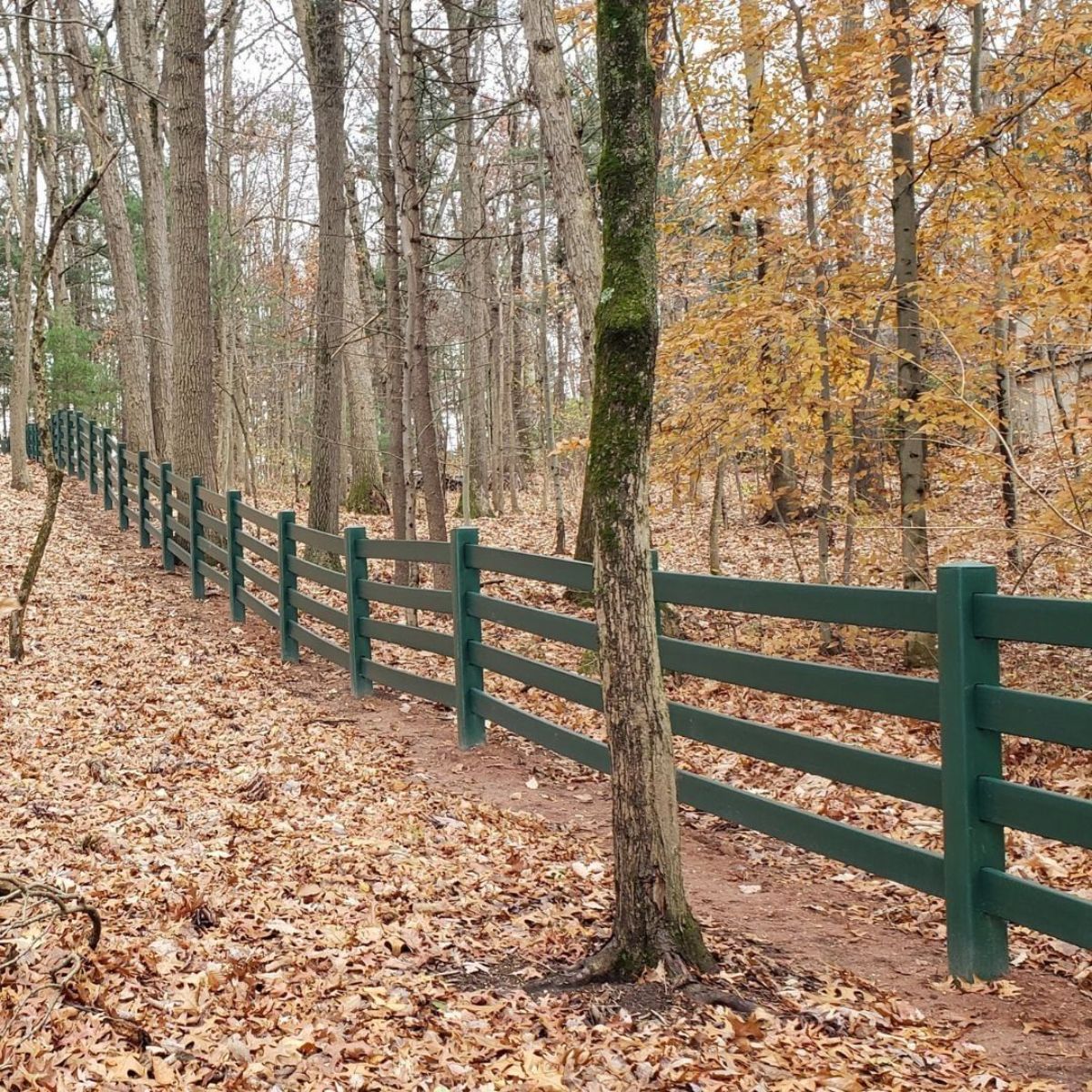 Derby_fence is a fencing company located in Illinois. This elegant four-rail fence is an example of the quality work they do.
Using high-density polyethylene is a smart choice since this material is extremely durable and can withstand extreme weather conditions. It requires less maintenance, and it's more affordable than wood. If you're worried about the environmental impact of using plastic as a fencing material, you should know that HDPE is recyclable.
We like this property fence because the deep hunter-green color complements the natural surroundings, and it's an aesthetic way of delimitating a property or large pasture.
7. Three-Rail Wooden Fence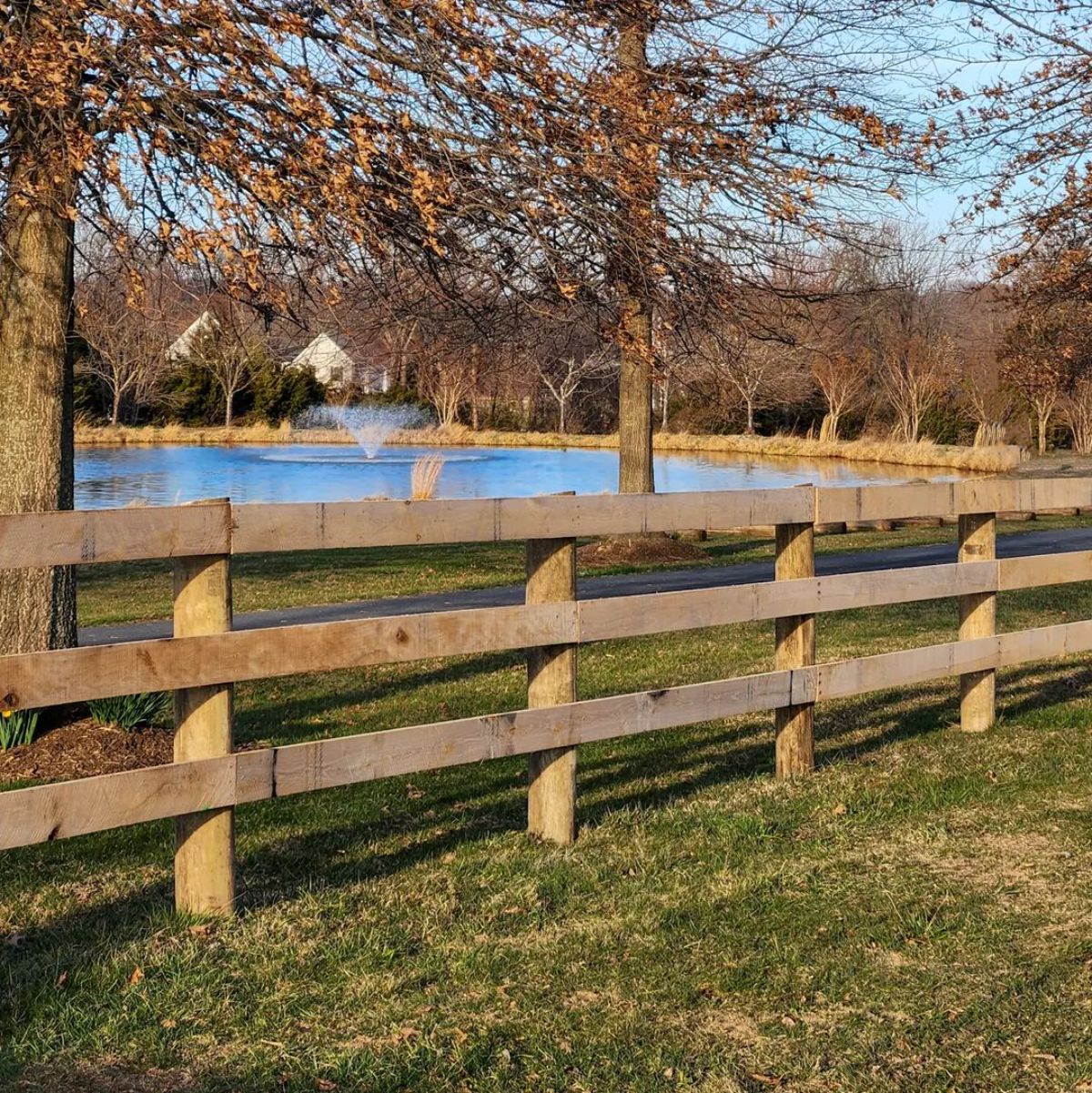 This wooden fence creates a rustic look for this enclosed paddock. It's a creation from mdhorsefencing.
We like the use of broad rails that cover more space, even though the fence only uses three rails. This design choice results in a strong structure with plenty of coverage to prevent animals from attempting to go through the fence.
Wood is an ideal choice given the idyllic setting of this paddock with the nearby lake, and the property owners decided against painting the fence to preserve its natural look.
8. Clean White Fence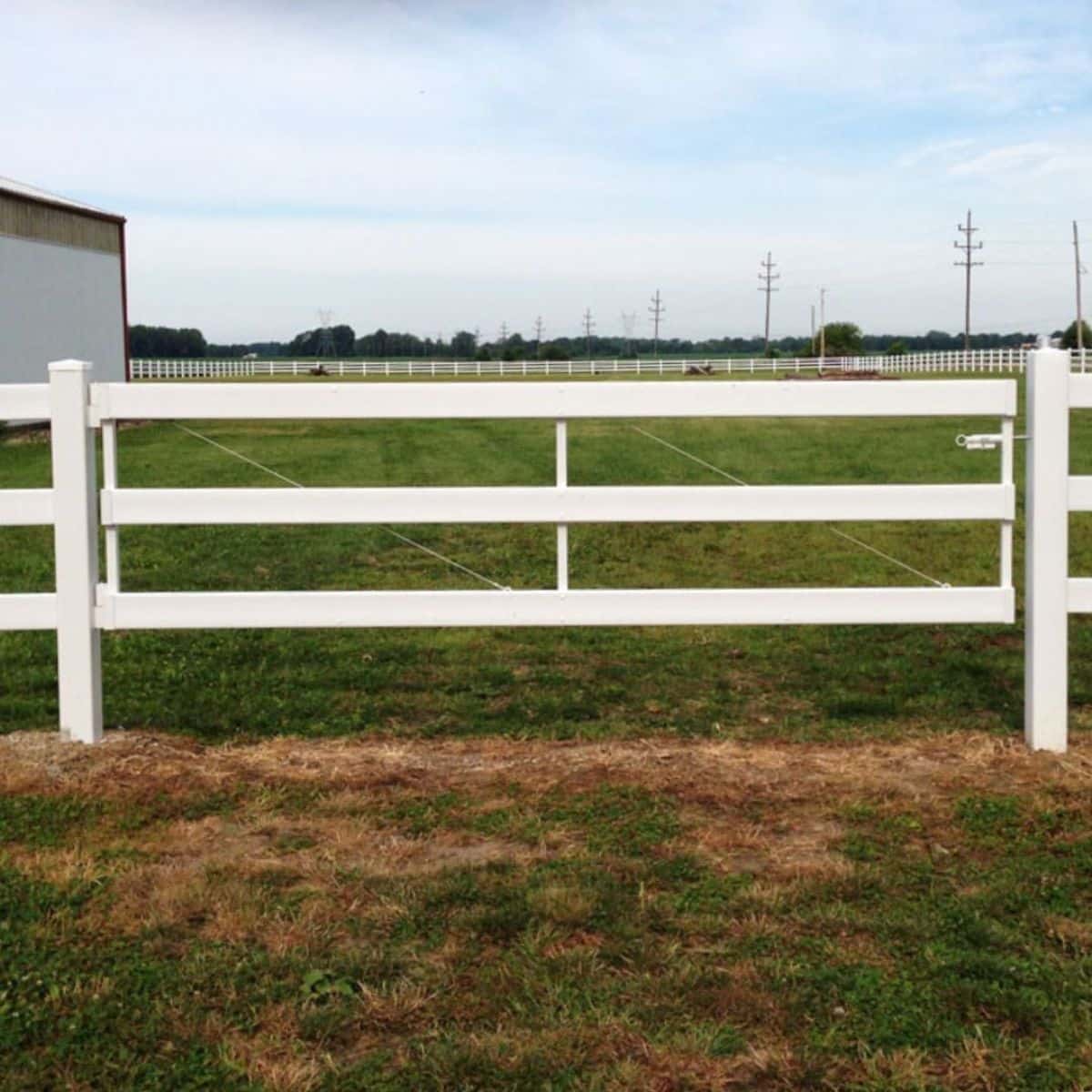 This fence is as beautiful as it's practical. Derby_fence, the company behind this project, uses a safe locking mechanism to facilitate access to this small pasture while keeping horses in.
We like the clean white look of this High-Density Polyethylene fence. HDPE is a durable plastic that is easy to maintain and can withstand the elements. While the white color would require regular touch-ups on a wooden fence, it will last for years on HDPE.
9. Adapting to Natural Features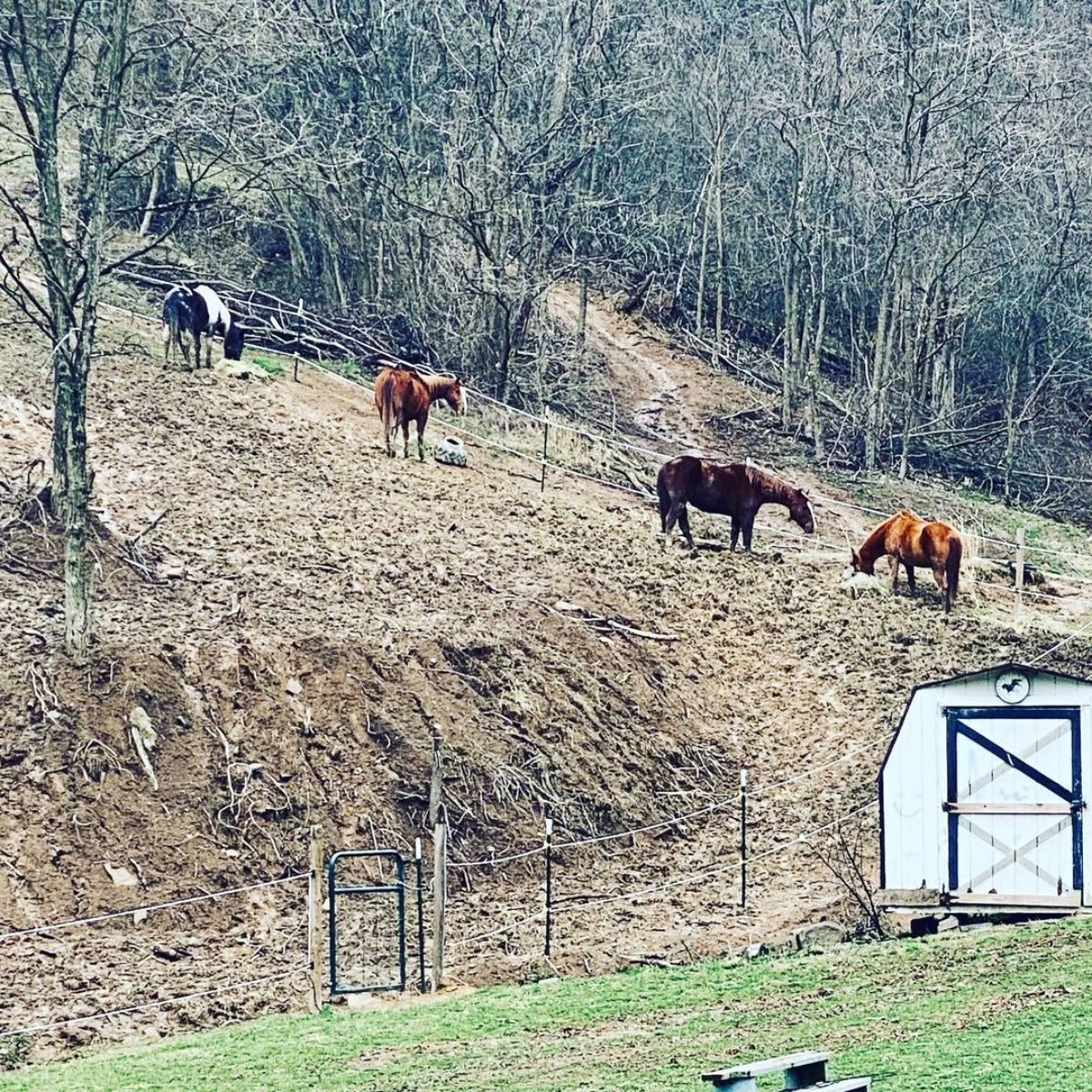 These horses grazing on a slope are still safe thanks to a customized fence that follows the natural shape of the terrain. This photo shared by christopher.hines.330 illustrates the importance of taking the unique features of a property into consideration when building a horse fence.
While this fence doesn't provide as much coverage as others, the use of ropes is an effective way of keeping animals inside.
10. Electrifiable Fence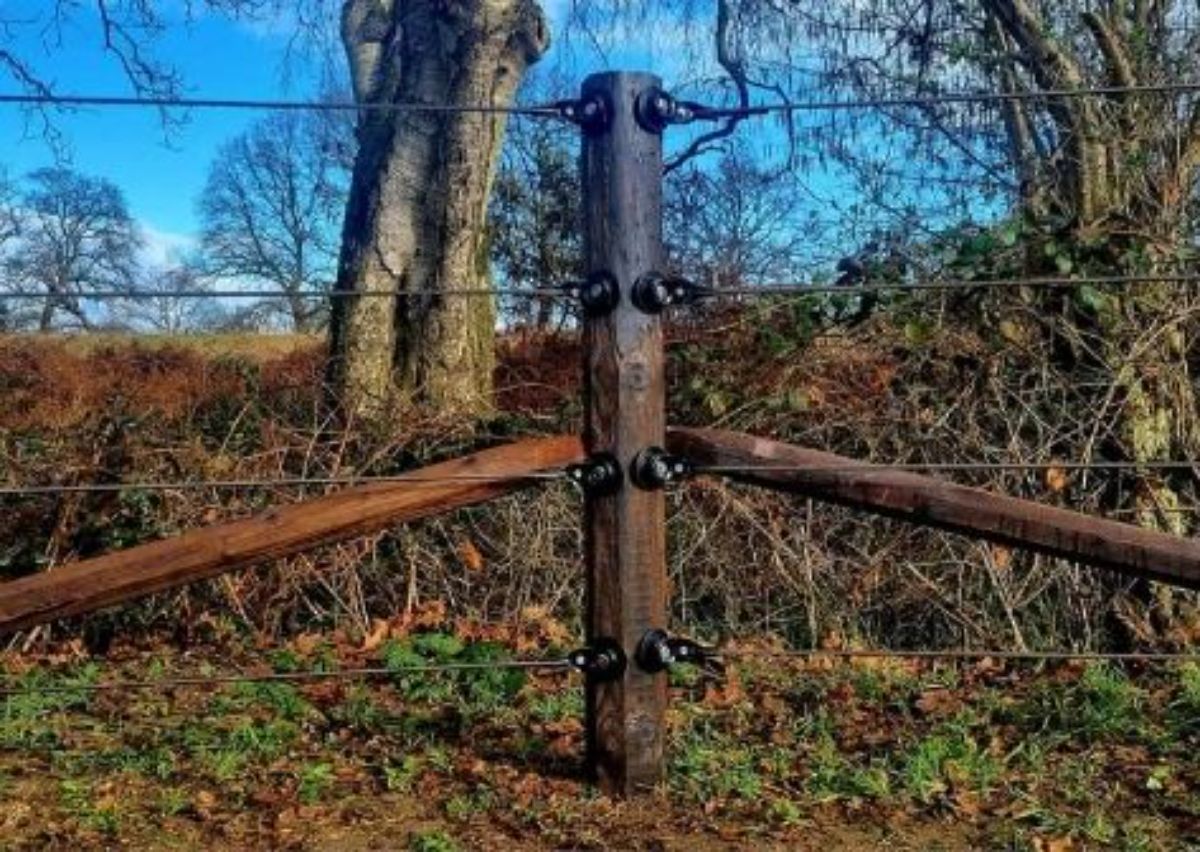 This fence shared by horserailfencinguk combines the natural look of a wooden fence with modern electrifiable elements. The large wooden posts create a sturdy structure, and the electrifiable elements can provide you with added safety.
Electric horse fences develop a shock that is weak enough to be safe for the horses, but it's an unpleasant experience that teaches the animals to stay away from the fence.
11. Along the Road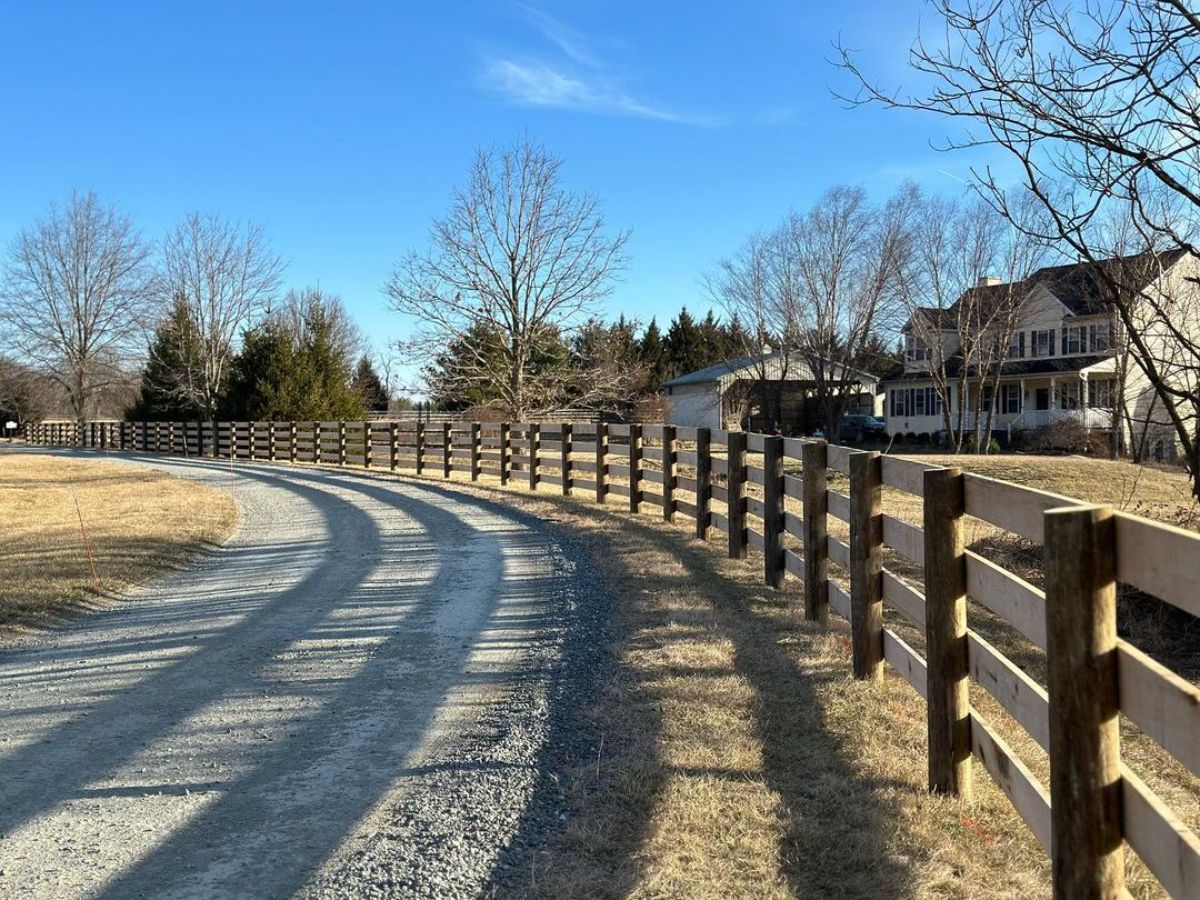 Installing a wooden horse fence along the road that leads to your property allows you to make the most out of the space you have available.
This beautiful four-rail fence from blueridgefence creates a safe space where horses can graze along the road while keeping an eye on who comes and goes, a sure way to keep these curious animals entertained.
12. HDPE Fence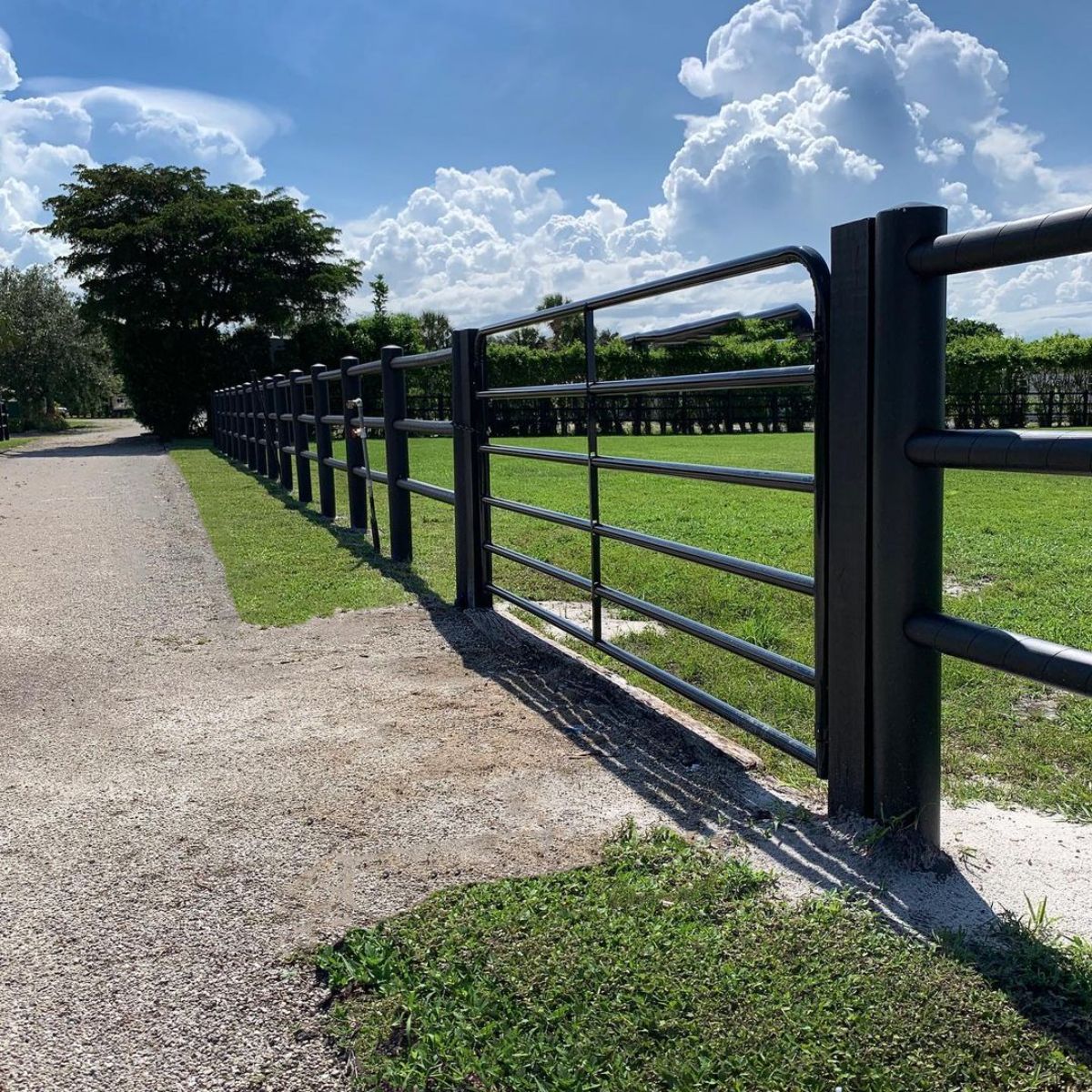 This sturdy HDPE fence from evoelectricfence uses a dark color to create a sophisticated effect.
Opting for HDPE results in a smoother texture when applying a color compared to wooden fences, and this material is a cost-effective way to create a modern and streamlined look for your property.
13. Composite Horse Fence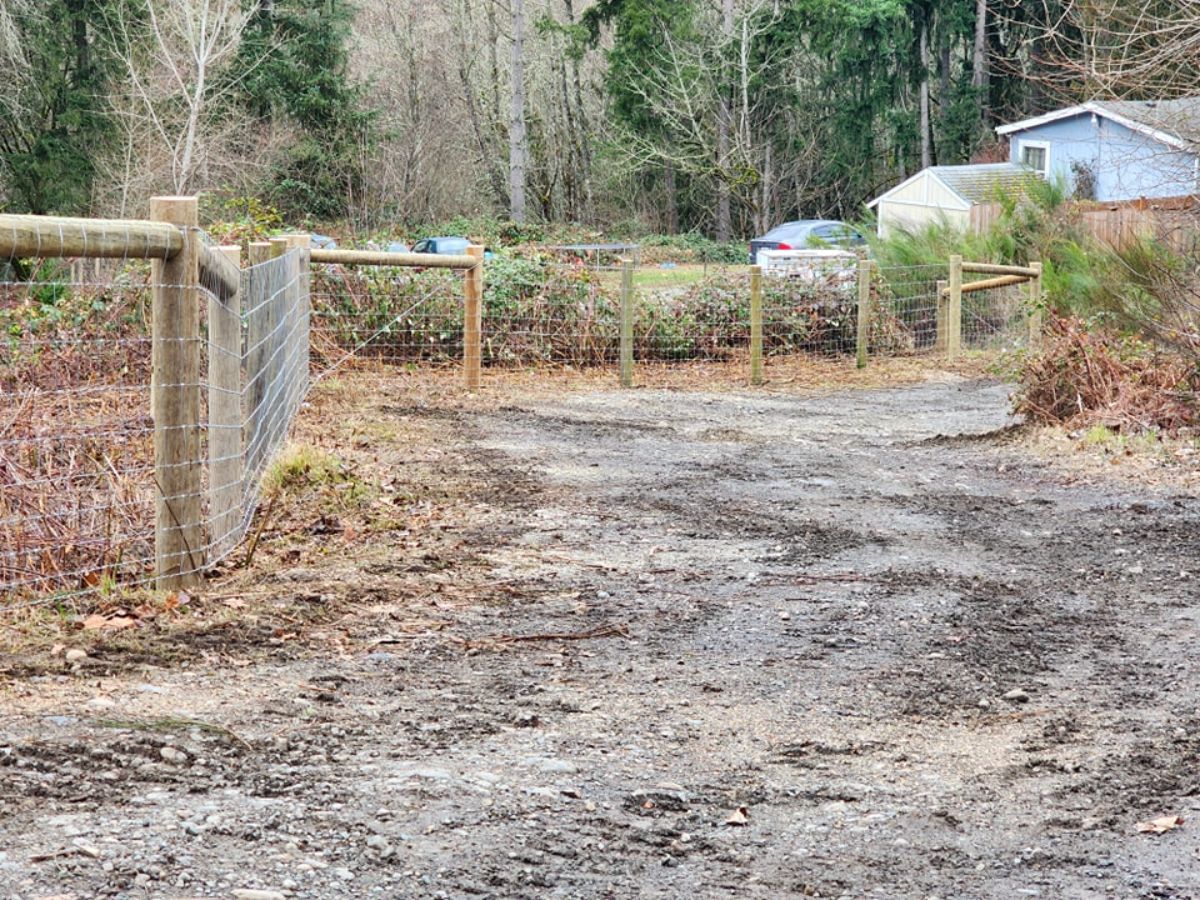 This unusual horse fence shared by h5_fencing_and_dirtwork combines a wooden structure, a wire mesh pattern, and a metal or HDPE gate.
Building a composite fence with different materials is an excellent way to cut costs and reuse what's available on your property. It can also result in a unique look that creates a rustic aesthetic.
14. Fencing for Small Areas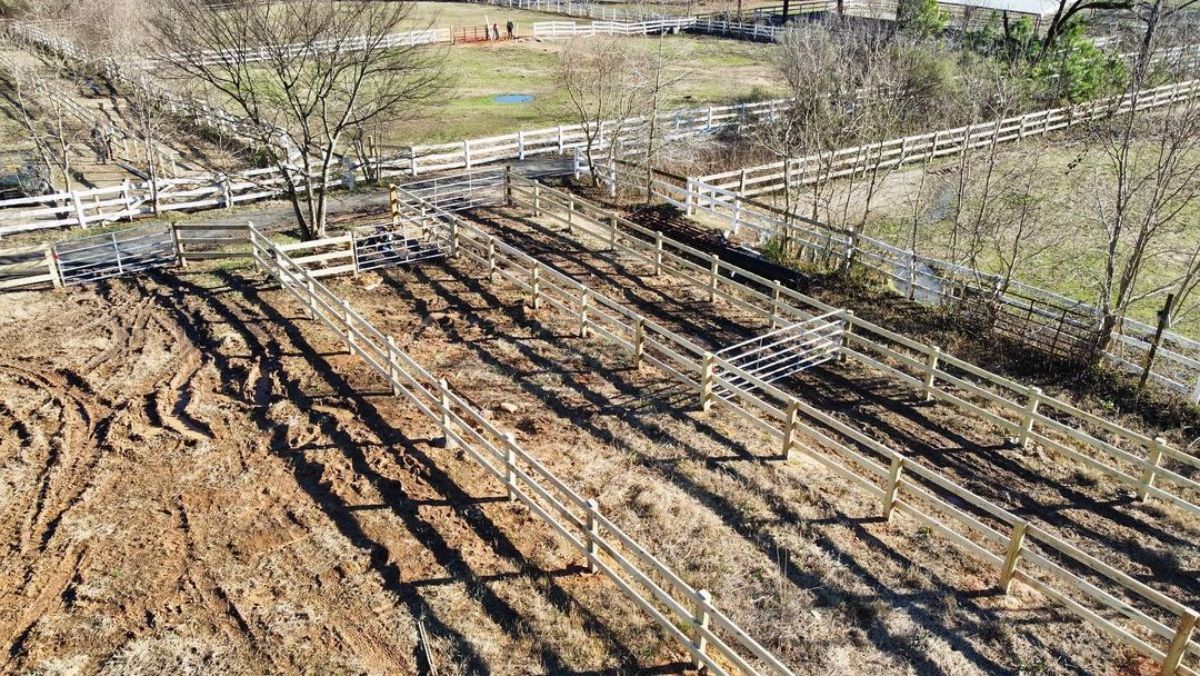 This intricate fencing system creates several small areas to keep horses separated. It can be a convenient option for introducing a new animal to the rest of the herd, with the wide openings between the rails allowing animals to interact.
Byron.fence.co shared this image and explains they built this fence for a farm, suggesting it might be a way to keep different farm animals apart.
15. Wooded Area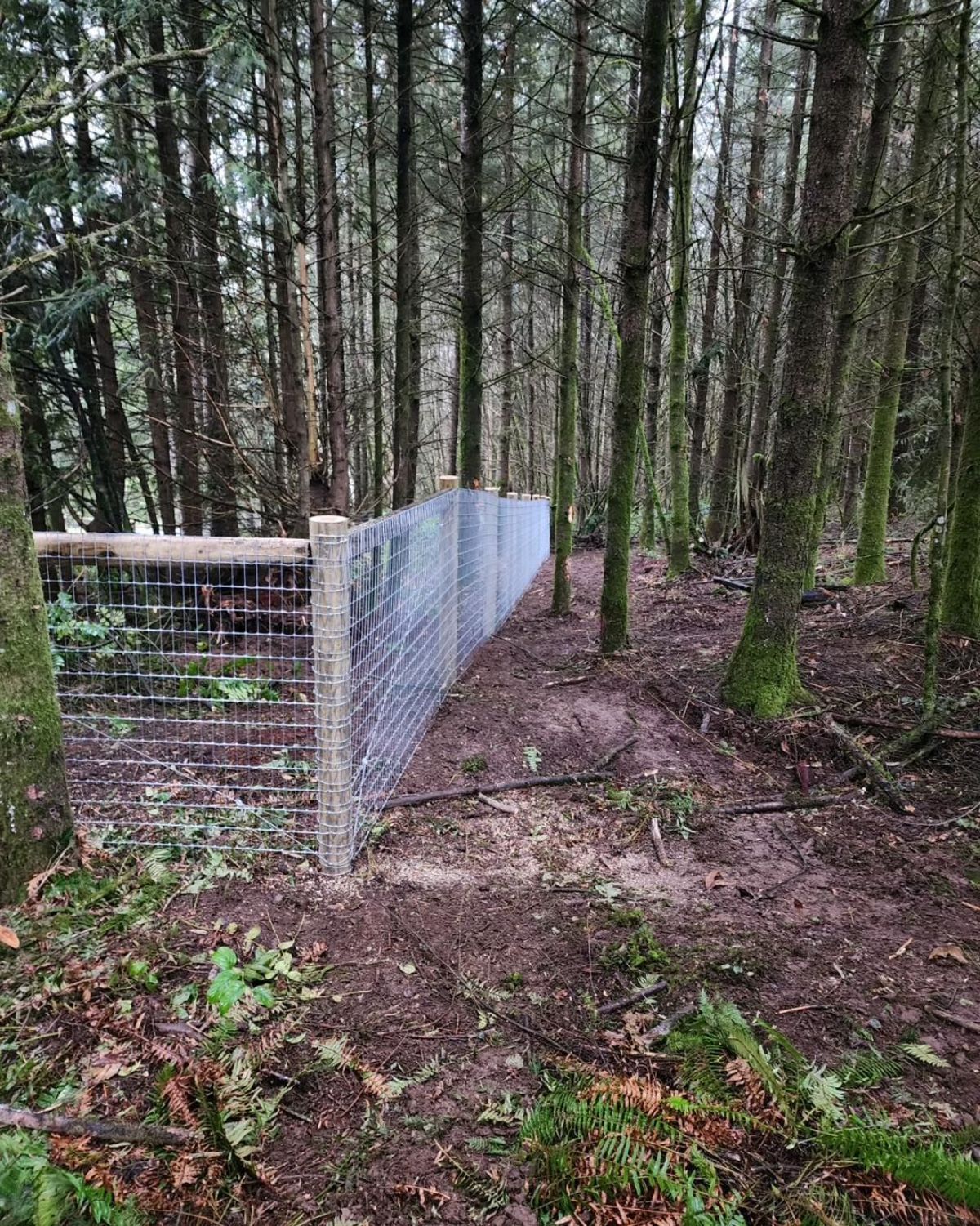 Do you have a horse who loves exploring the outdoors? While grazing is beneficial, you can introduce some variety in your best friend's daily routine by creating a safe outdoor area where they can explore a small parcel of forest.
This sturdy fence from h5_fencing_and_dirtwork is an excellent example of how you can combine wooden posts and wire mesh to create a safe area.
Wrap Up
These images of horse fences should give you a better idea of the wide range of materials and designs that exist.
The key is to create a fencing system that makes sense for the unique natural features of your property while reflecting the way you care for your horses and their daily activities.