Most little girls dream of having a horse of their own to love, brush, and ride.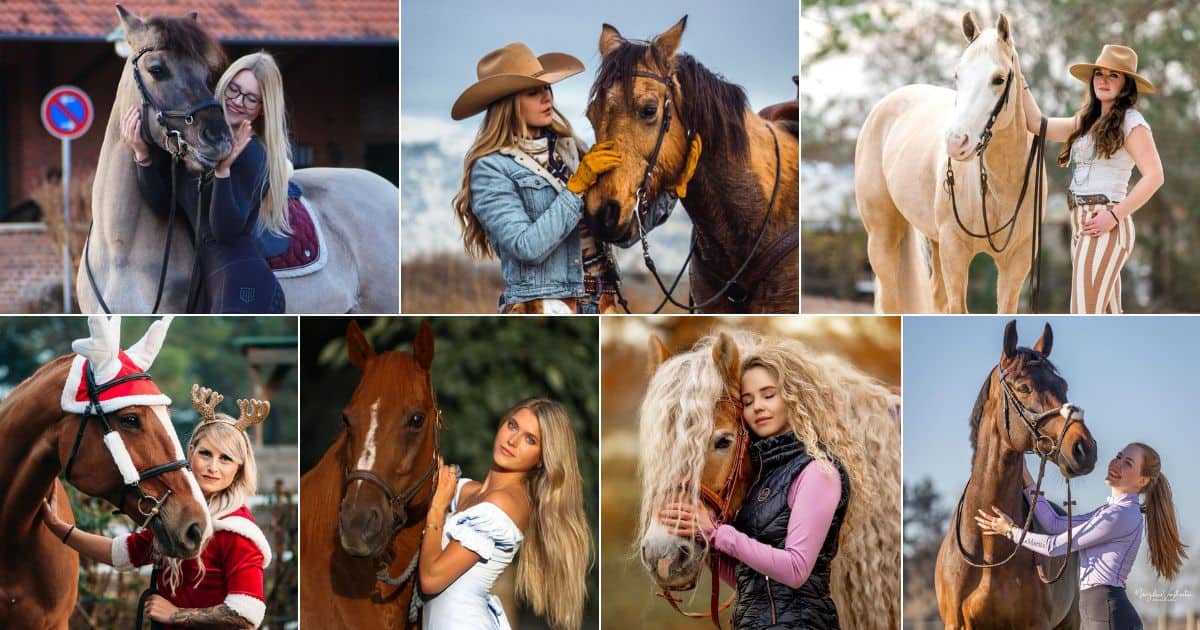 The horses' history remembers them as bucking broncos tamed by brave cowboys or a wayward gambler's downfall at the local racetrack.
However, their more modern role as companion animals and dressage Olympians has opened the door for more girls to bond with these majestic creatures.
It also helps that the world of horse tack has become much more fashionable. Today, a vast spectrum of colors and patterns is available to create Instagram-worthy matching sets for the horse and their rider.
We've rounded up 17 heart-melting horse and girl pictures that show how much love there is between women and their much-adored mounts.
Jump to:
1. Amy & Latte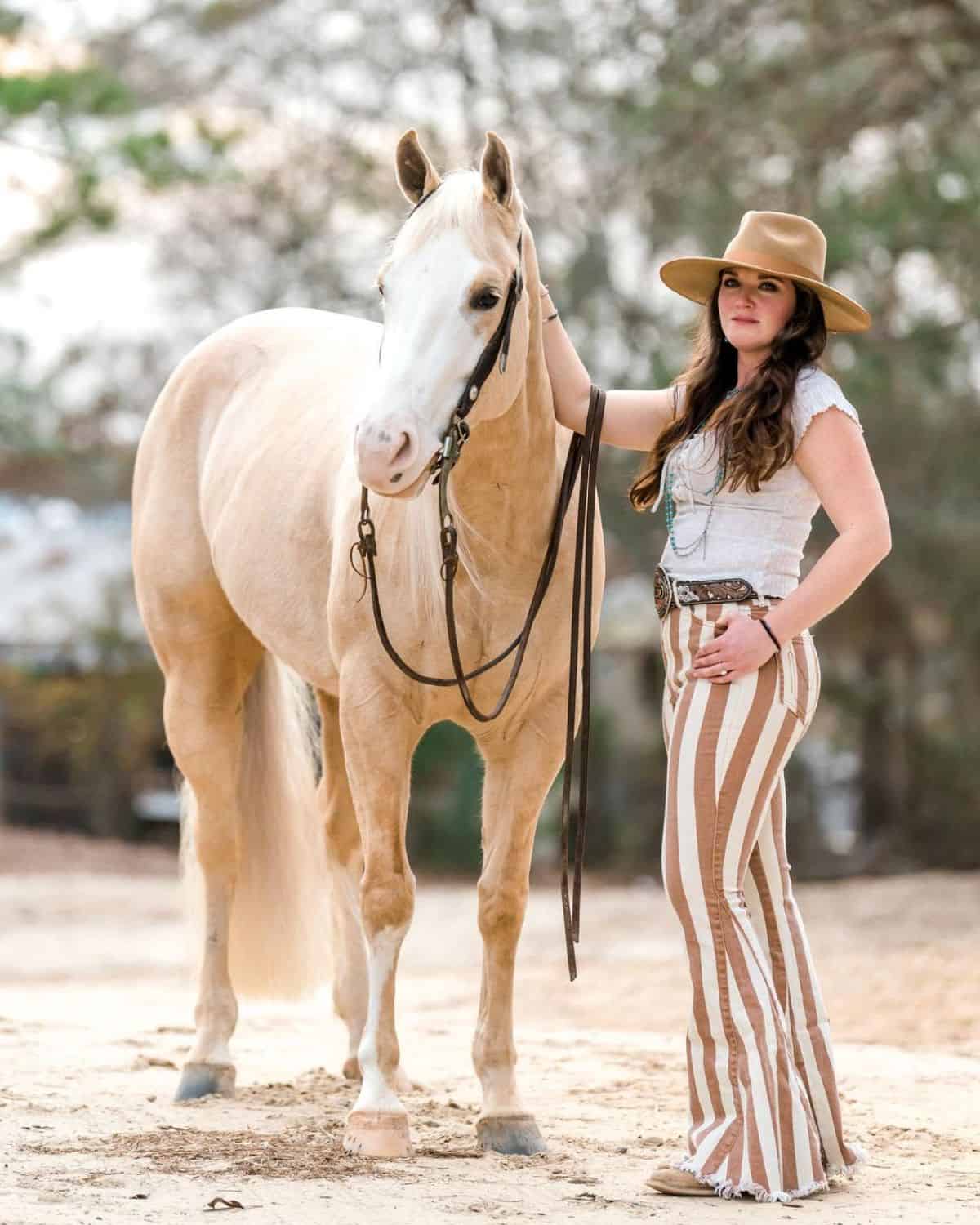 Amy and her Palomino Latte are dressed to the nines in matching riding outfits. The bright combination of fuschia and turquoise stands out against the mare's golden coat, making it the perfect choice for #twinning.
2. Alyssa & Ty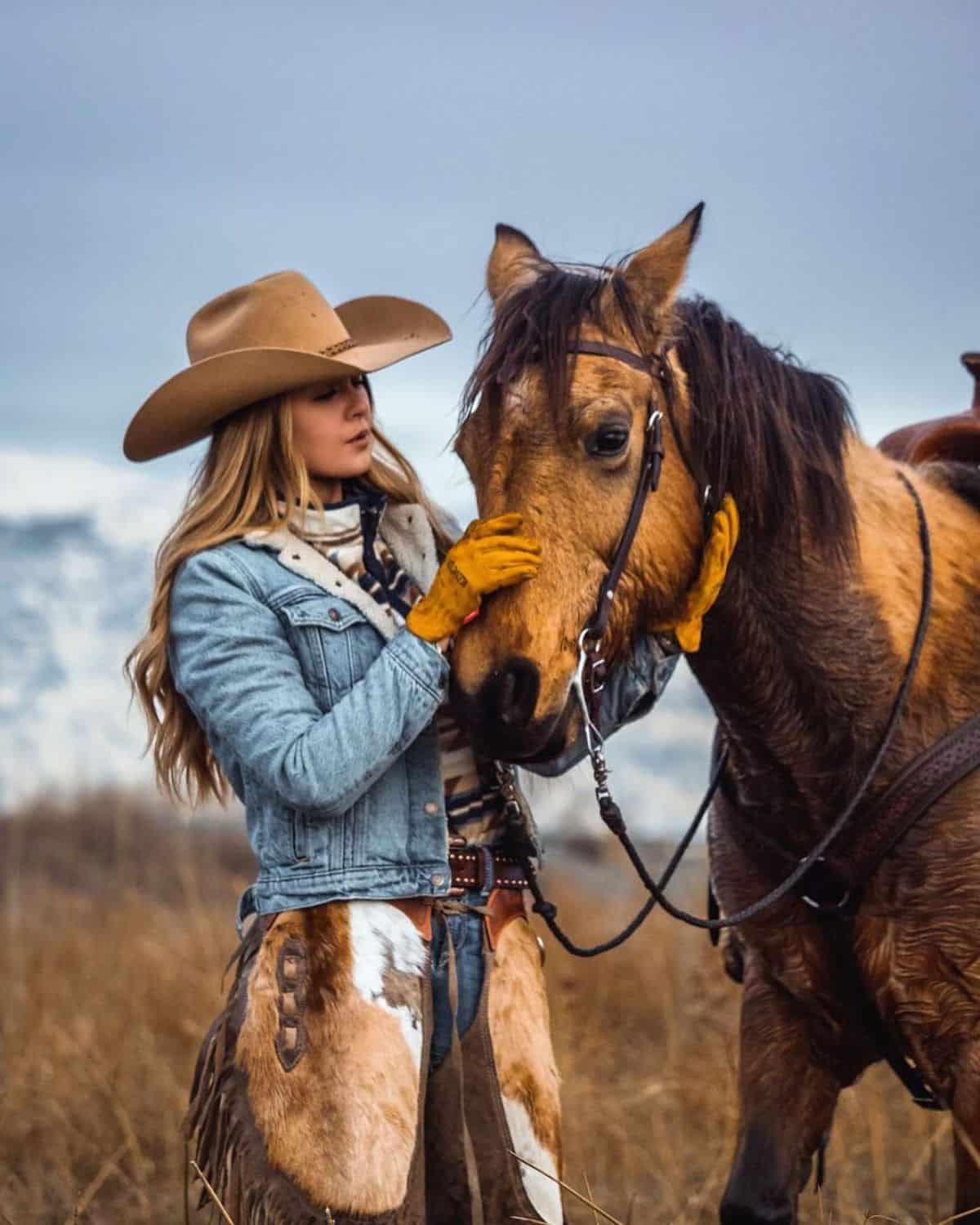 Alyssa, who refers to her gelding American Quarter Horse Ty as "Buckaroo," enjoys trail riding through Utah's Wasatch Mountains.
Her handsome horse can handle any terrain, from snow-blanketed prairies to marshy lakes. Her Instagram is jam-packed with stunning photos of the two adventuring together.
3. Renatta & Cooper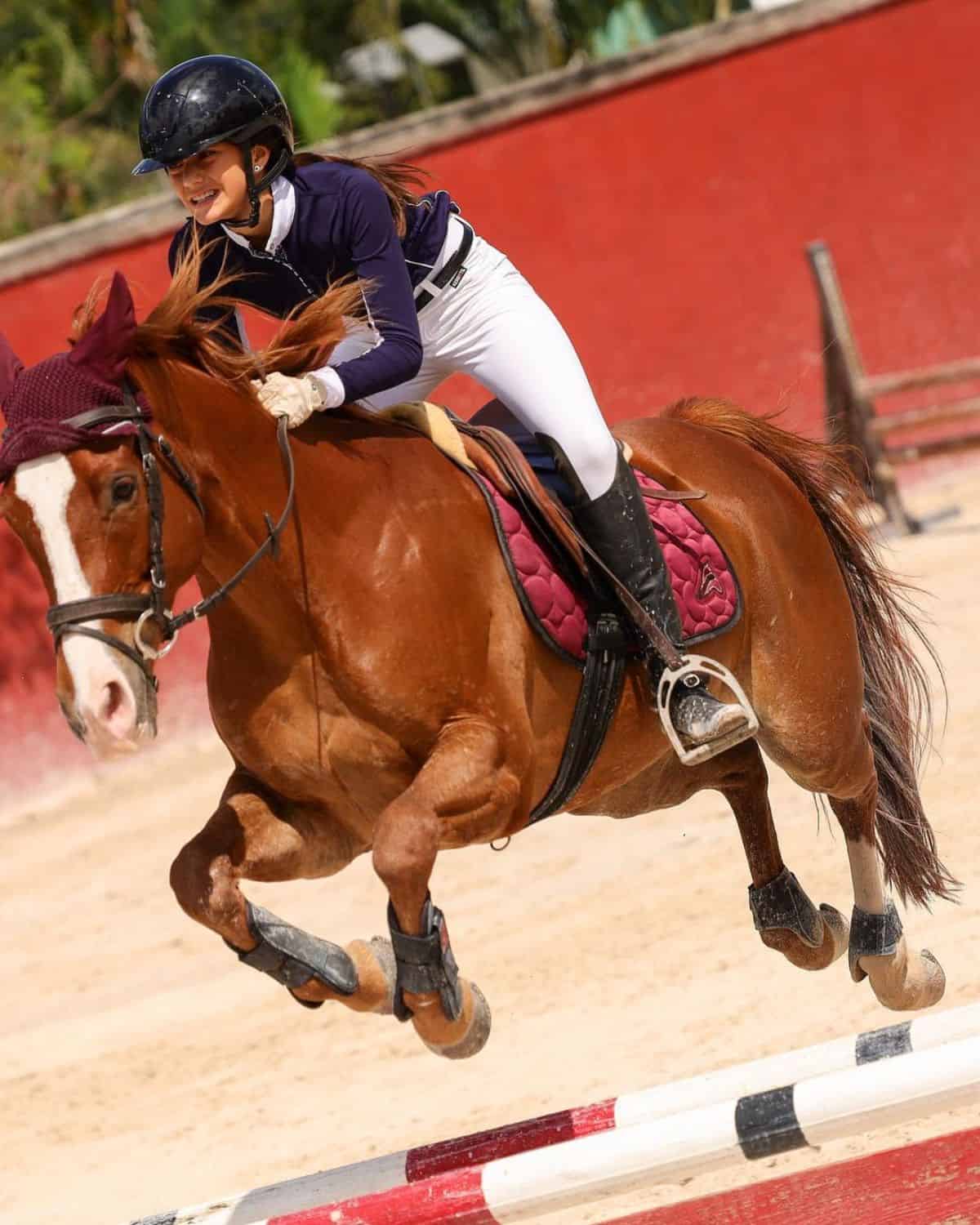 Renatta's focused face shows how much she trusts lightning-fast Cooper to clear every vertical on the course.
In case you're wondering about Cooper's footwear, it's common for showhorses to don cushioned ankle boots around their fetlocks to prevent impact or friction injuries to this joint.
4. Larissa & Liebling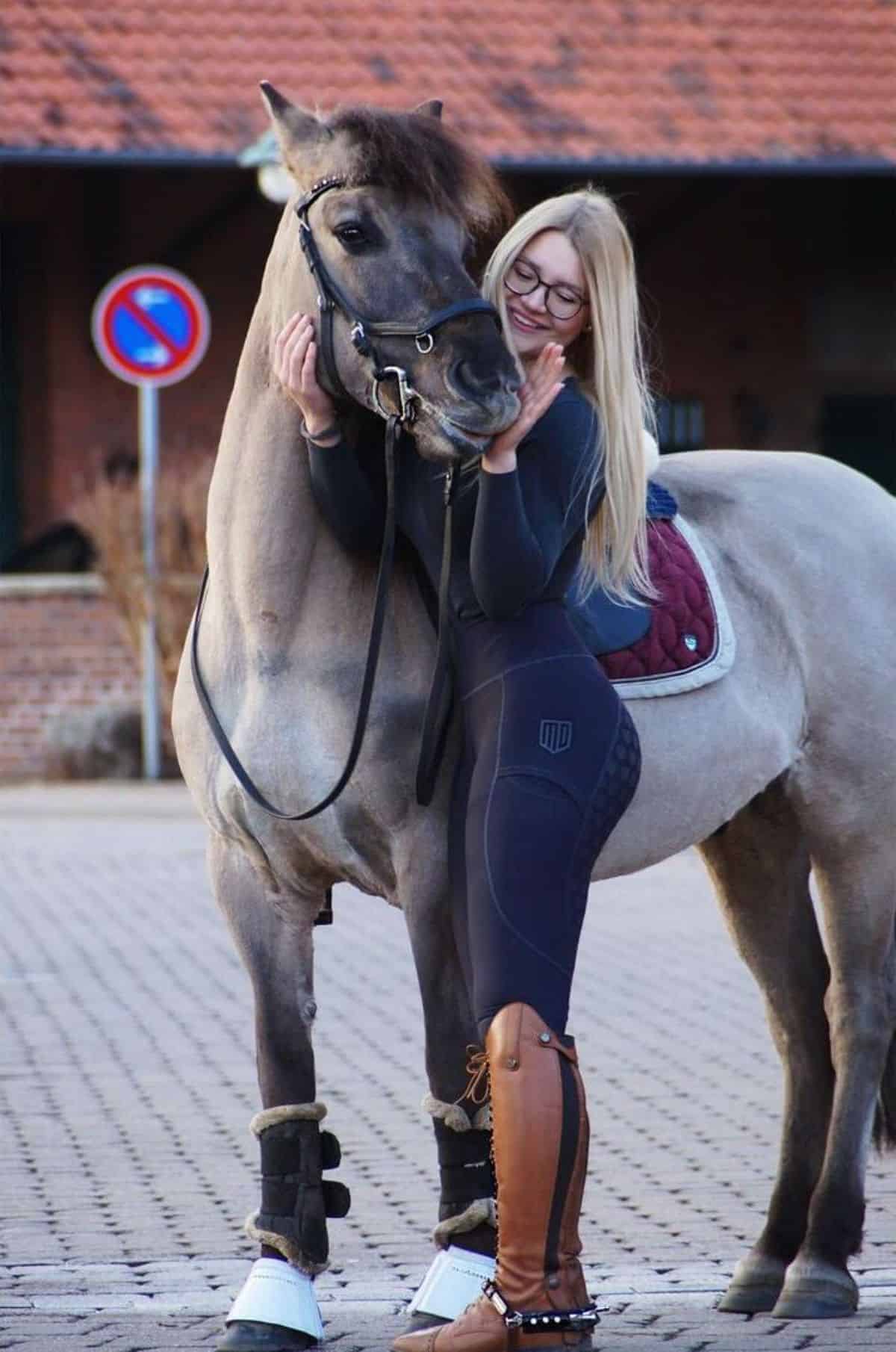 Larissa is the proud owner of her Konik named Liebling. The breed name is an apt descriptor, meaning "small horse" in Polish.
Koniks are known for their solid and compact builds, mouse-gray coats, and short stature. Most stand at a maximum of 13.3 hands (130 cm), but they can be as small as 12.3 hands (120 cm).
5. Victoria & Whisky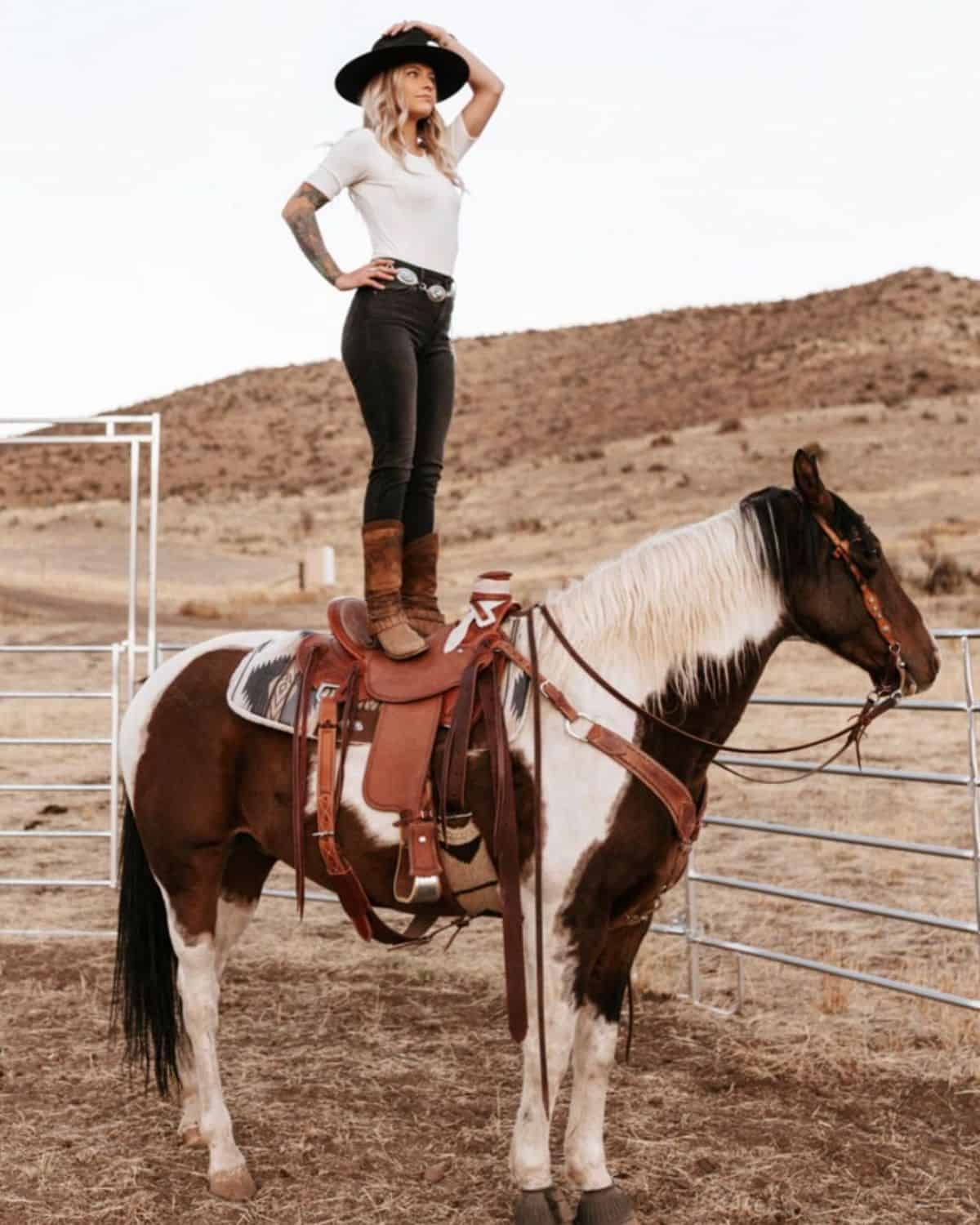 Model Victoria often poses with her American Paint Horse Whisky, though she didn't grow up riding. After the birth of her twins, she took up the hobby and has passionately leaned into her new equestrian lifestyle, complete with the cowgirl hats to match.
6. Anna & Milly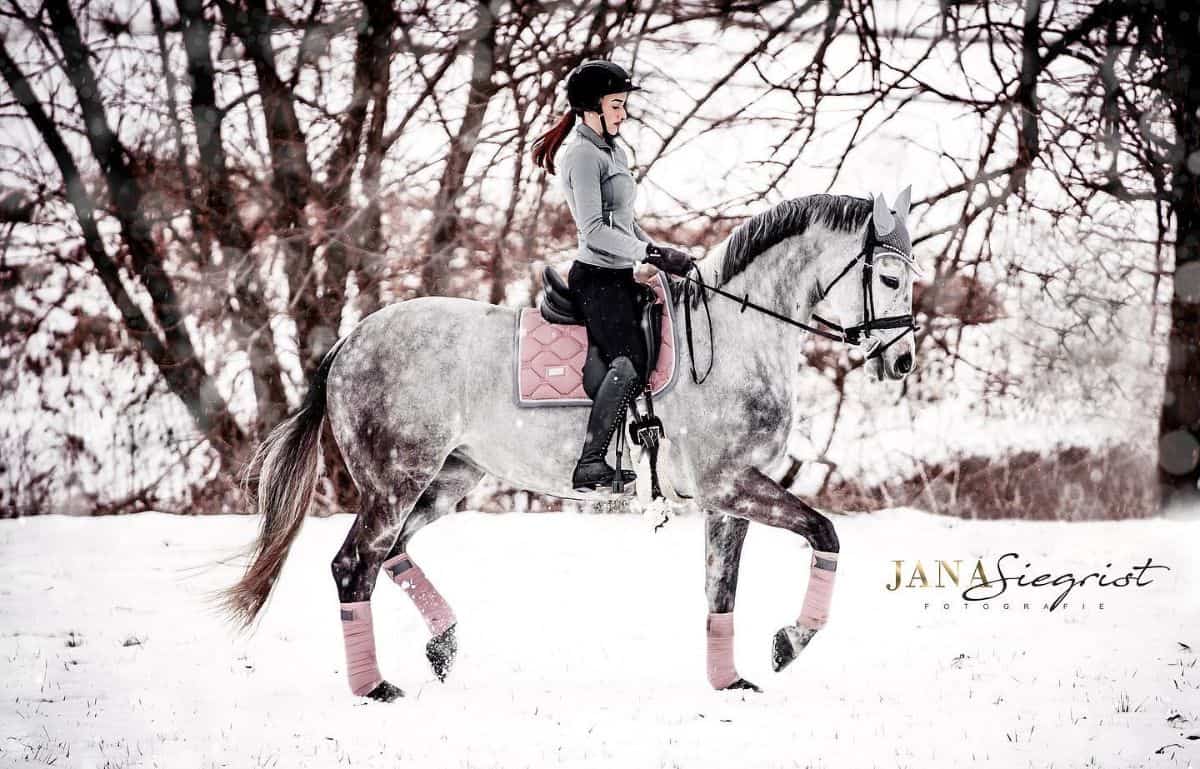 Gray horses like Milly aren't born with that coat color. Instead, this silvery spotting results from a gene that causes the pigment in their hair to fade as they age. Fortunately, Anna's choice of baby pink tack looks stunning against Milly's ombre pelt.
7. Naomi & Storm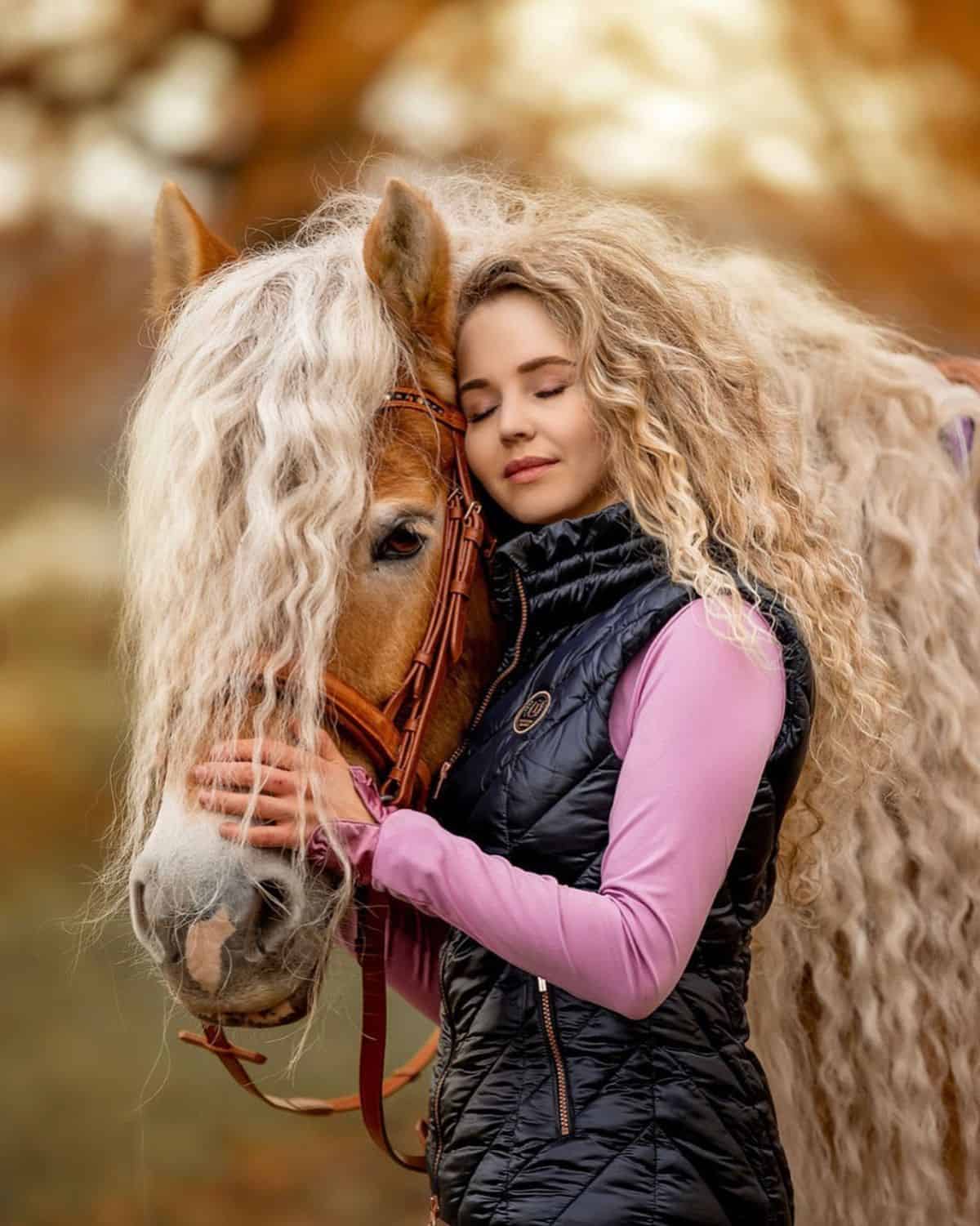 It's not uncommon for dogs and their owners to share similar traits, but Naomi and Haflinger Storm take it to a new level with their wavy, golden tresses.
The breed, which also goes by the Avelignese, originated in the Northern Italian village of Hafling. These stocky stallions always sport a chestnut coat with a flaxen mane, and their muscular build makes them popular in both draft work and dressage.
8. Sarah & Undulata's Cherry Garcia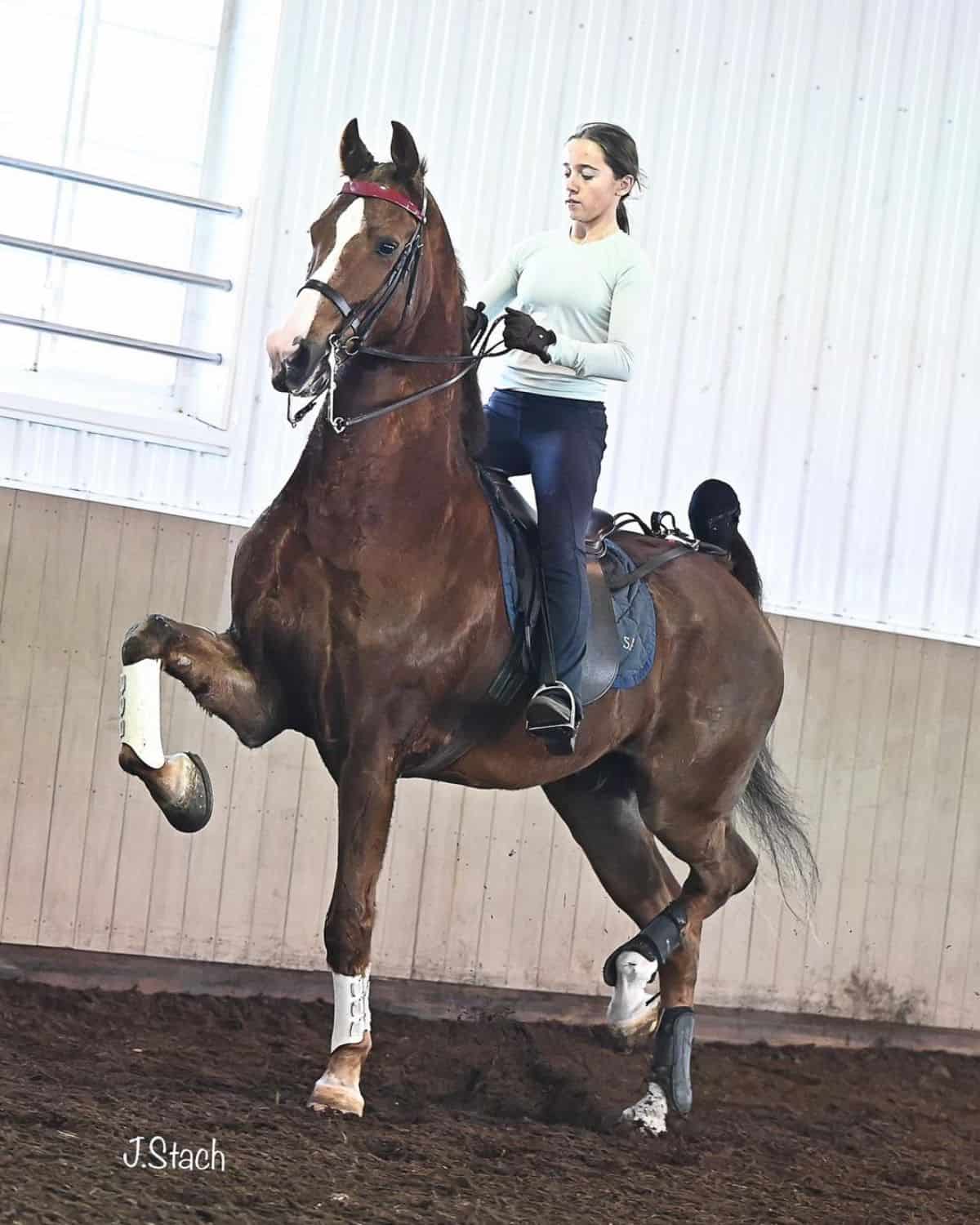 Given its high-stepping gate and rather unusual name, it should come as no surprise that Undulata's Cherry Garcia is a showhorse of the highest caliber.
This American Saddlebred and her rider Sarah have already taken home World Champion in the Three-Gaited 13 & Under division at Kentucky's annual World Championship Horse Show.
9. Emma & Joy of Diva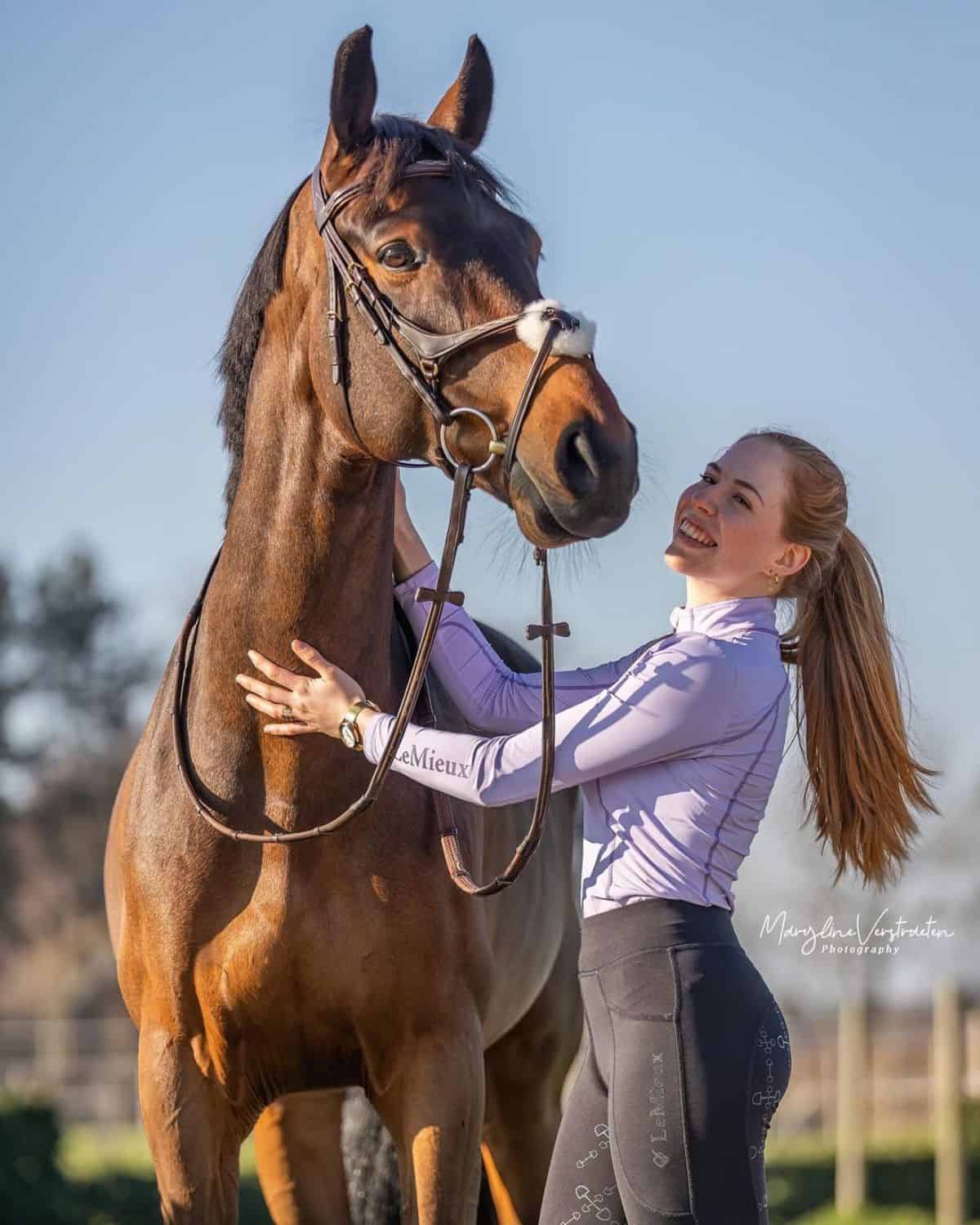 Hailing from the European nation of Belgium, Emma spends her days caring for and training her gelding Bay Stallion Joy of Diva. Joy has an impressive pedigree, and despite their relatively short time together, the two have already mastered the art of jumping.
They're now training to participate in dressage, a more complicated equestrian sport involving a series of memorized movements to demonstrate the animal's grace, intelligence, and athleticism.
10. Reagan & Cowboy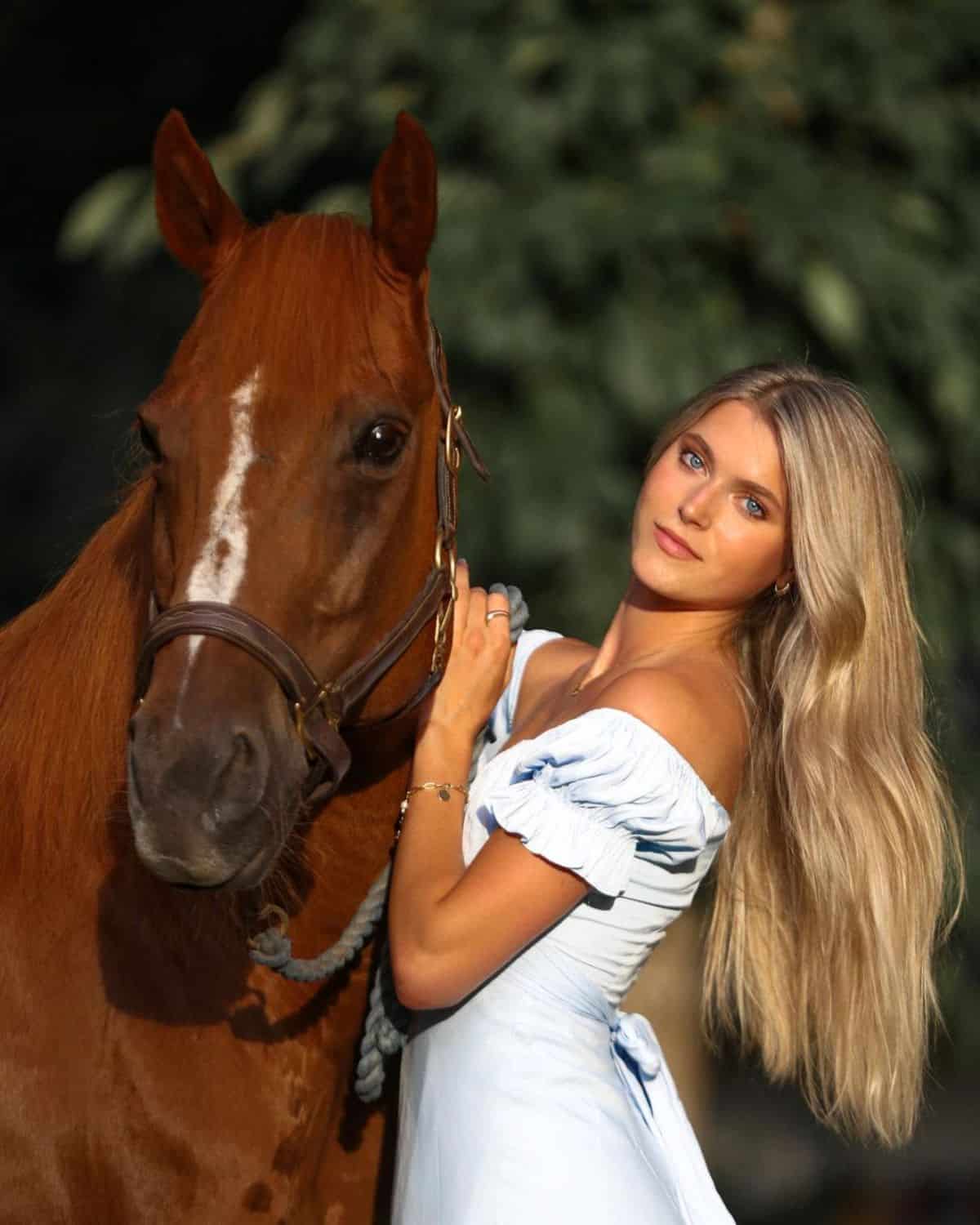 Reagan isn't ashamed to label herself "horse-obsessed," and she's made a name for herself on TikTok with clips of her trotting her horses through her home.
Her favorite mount is a chestnut Quarter Horse named Cowboy, and he recently made the trip from her parent's home in Florida to North Carolina, so the two could spend more time together.
Her passion for ponies goes beyond riding, as the duo also serves as ambassadors for Just World International. The humanitarian nonprofit helps impoverished children access healthcare, education, and nutrition programs with the support of equestrians who "ride for a cause."
11. Emilie & Money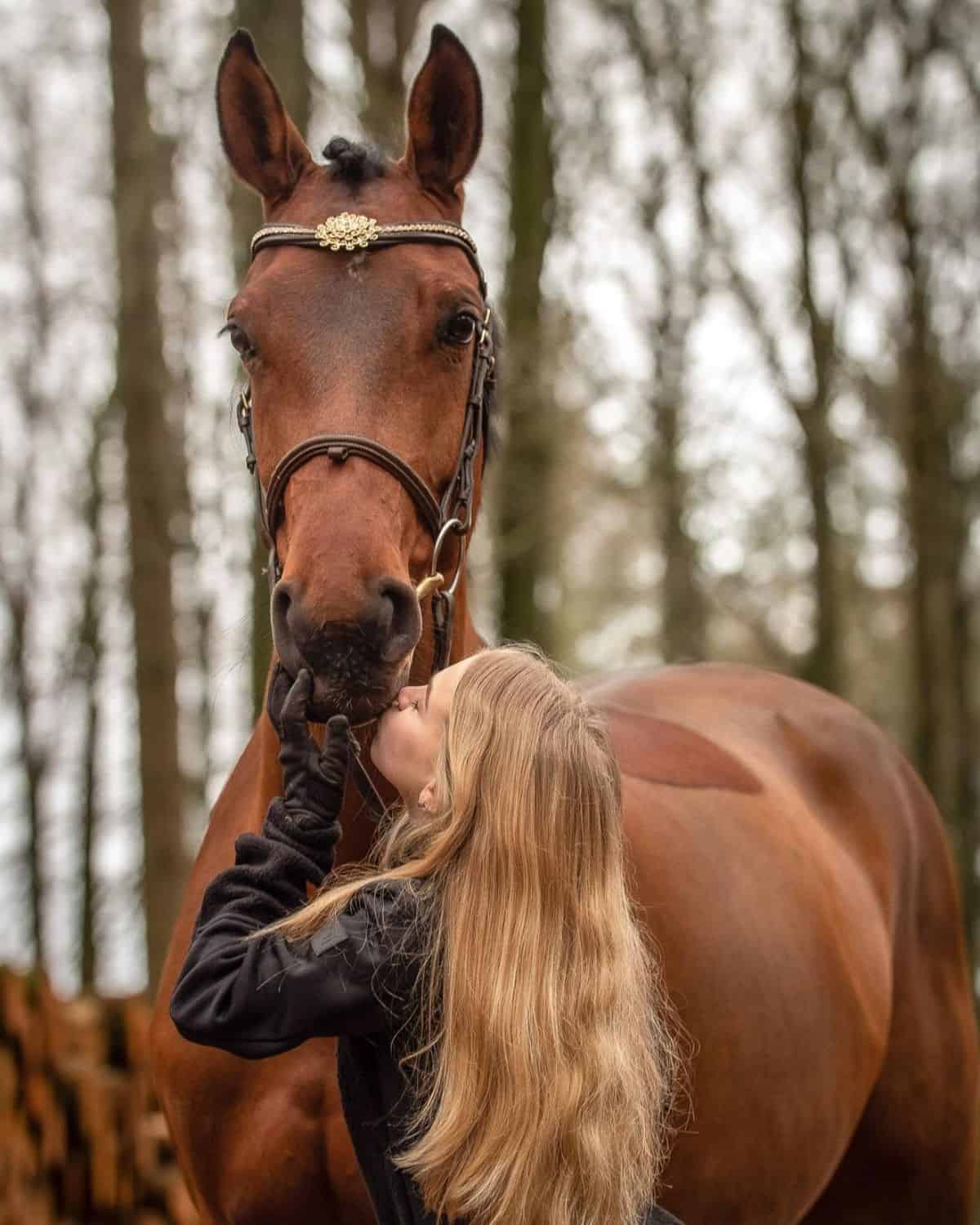 Don't be fooled by Emilie's age; she's knowledgeable beyond her years in showjumping competitions with her three horses, Money, Lantini, and Aki.
She's shown here with Money, nicknamed "Queen Moo," whose chestnut coat looks lovely, adorned with a golden browband and dark leather bridle.
12. Louisa & Felicia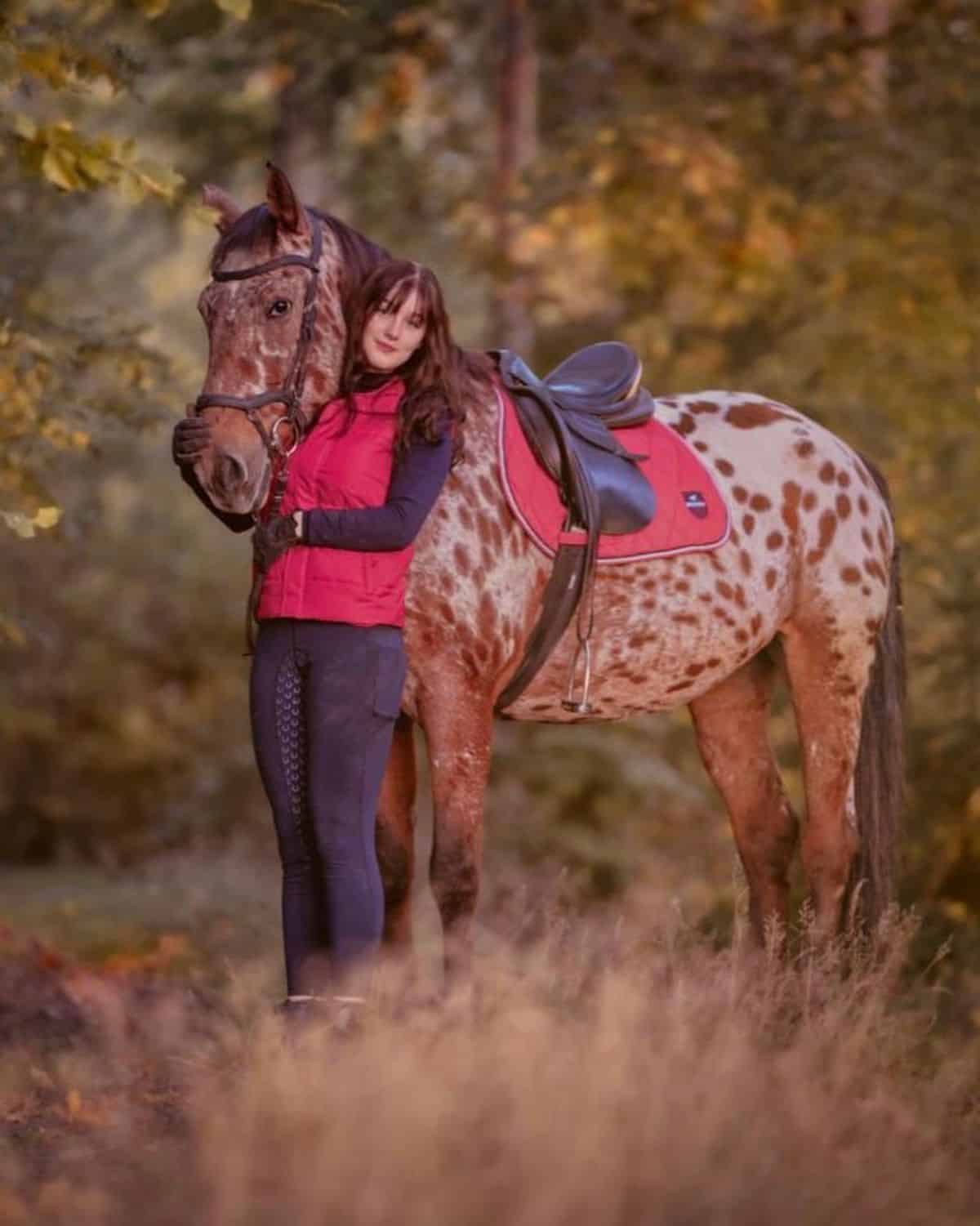 Louisa and Felicia are best friends and dedicated teammates, participating in dressage and jumping competitions together. It's easy to mistake Felicia for an Appaloosa, thanks to her spotted coat, but she is a Danish Knabstrupper.
The Danish Knabstrupper is a scarce breed of horse, to the degree that it's officially classified as endangered by the United Nation's Domestic Animal Diversity Information System (DAD-IS). Breeding programs are now in place to bring this majestic creature's population back to safe levels.
13. Angelishka & Gerber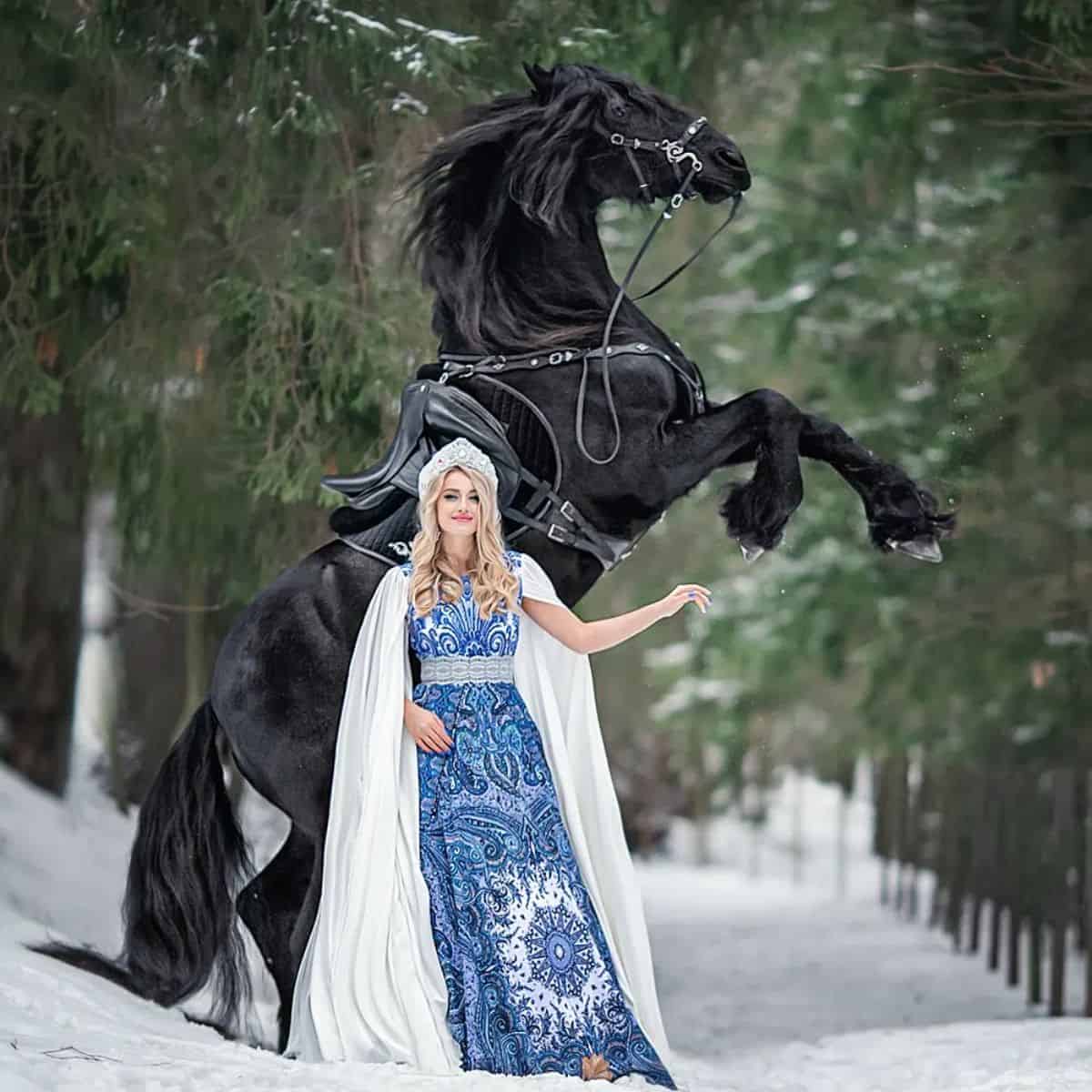 While Angelishka isn't the owner of Thoroughbred Gerber, the two have a clear connection and trust. The woman looks at ease even as the massive horse rears back in an impressively dynamic pose.
Gerber's owner has the stallion well-trained, allowing even amateur horse lovers to feel like royalty standing with their noble steed.
14. Roberta & Cord
Santa's reindeer aren't nearly as charming as Cord, a brown-coated cutie who looks quite dapper in his holiday wear.
Roberta's love for horses is personal and professional. She spends her days helping burgeoning equestrians learn the art of showjumping with horses like Cord as a coach at an Italian riding school.
15. Lara & Samira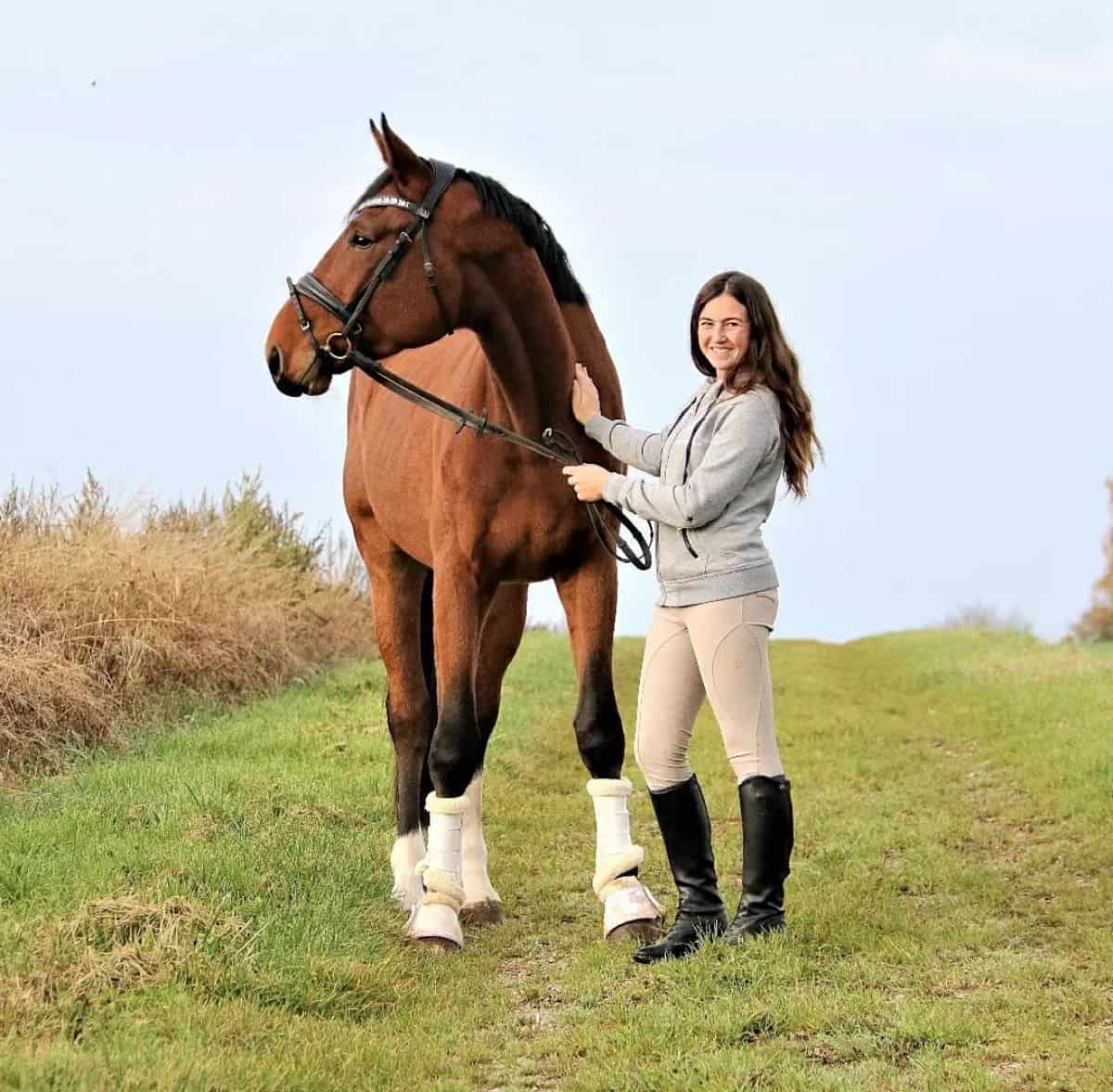 Lara's Connemara pony Samira is an excellent breed choice for shows. They originate from the harsh lands of County Galway, where their athleticism and hardy constitution made for an incredibly athletic mount.
They also have a gentle disposition, making them ideal for children who want to take up the sport of show jumping or endurance riding.
16. Sarina & Marlon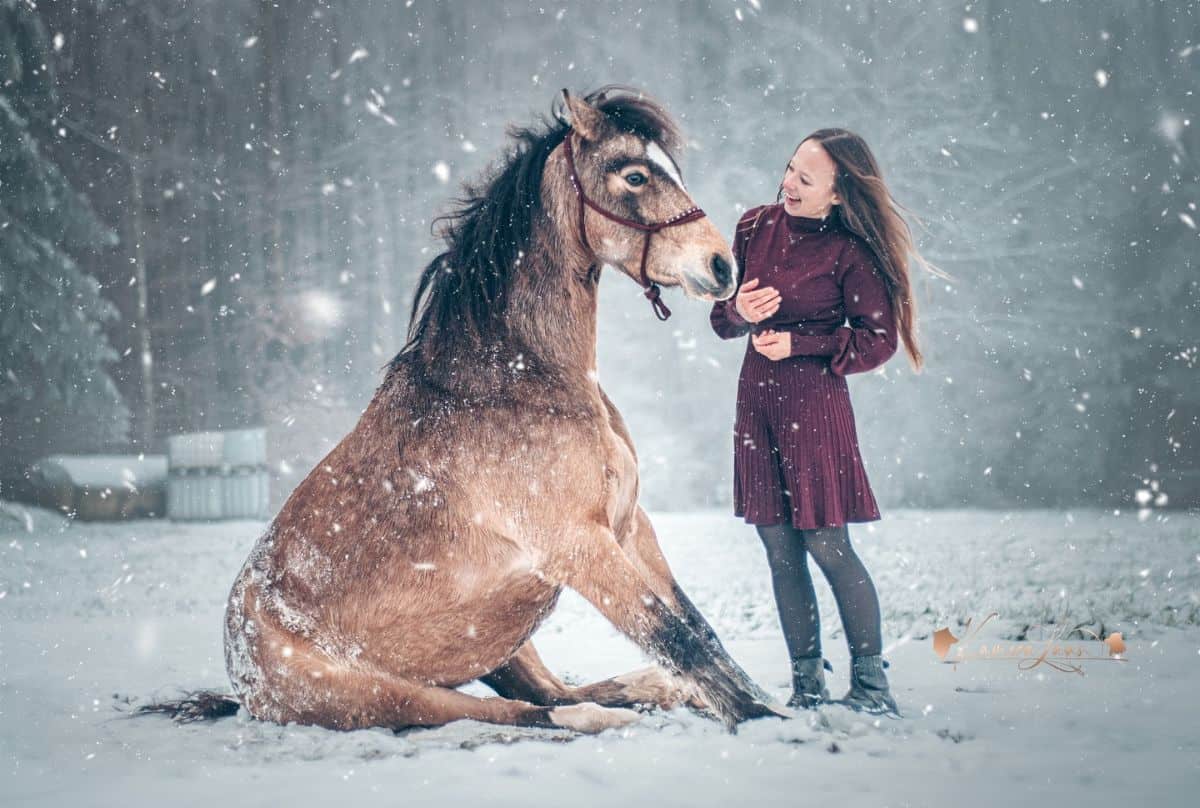 It's not every day that a photographer has the opportunity to snap a photo of a majestic Deutsche Reitpony like Marlon sitting down on the job. Despite his casual pose, Marlon is a well-trained dressage horse who can go hoof-to-hoof against even the toughest competition.
Owner Sarina's delighted face shows she's no stranger to her horse's antics. The photo is a touching reminder of the unbreakable bond between horse and rider.
17. Yana & Element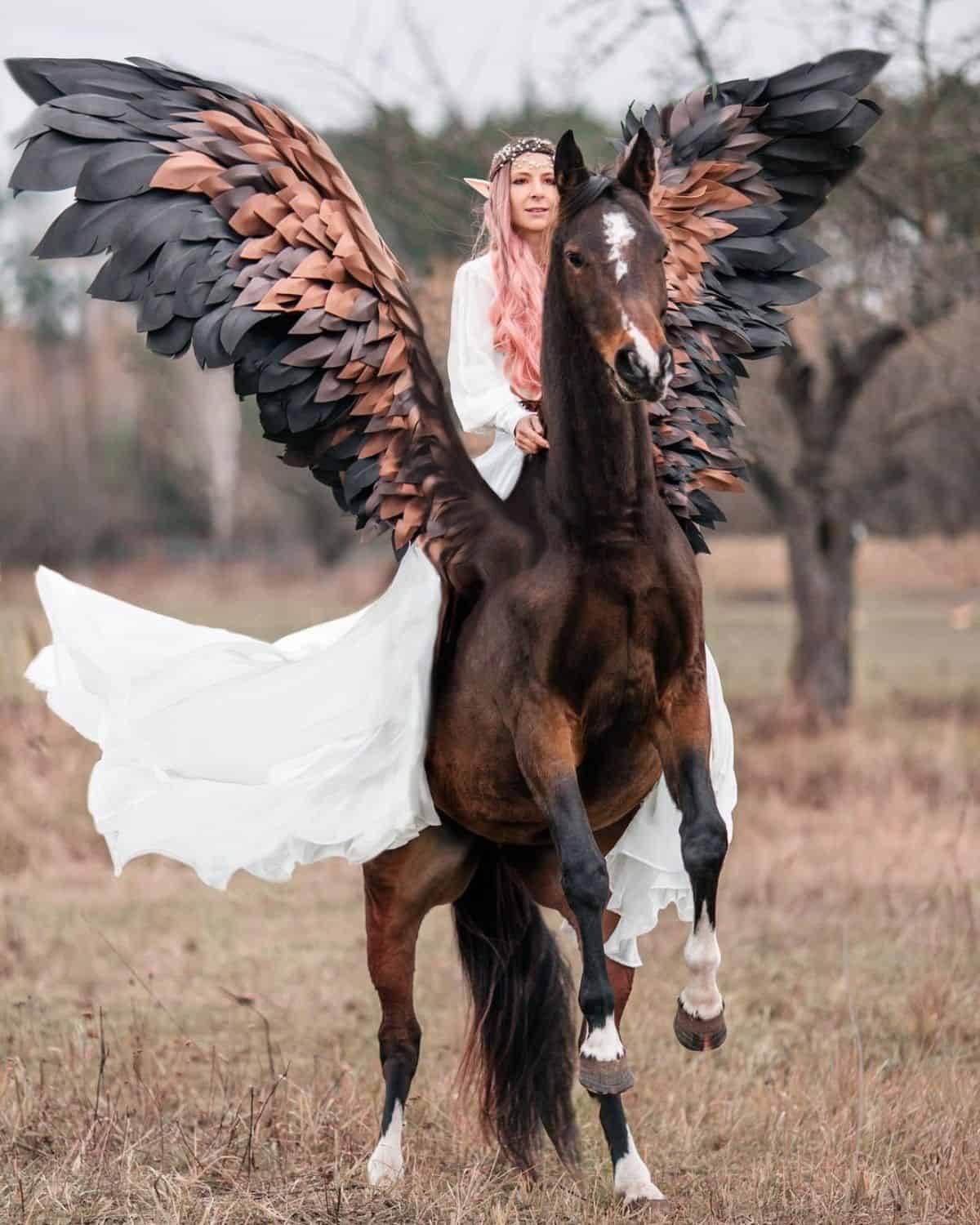 Elfen Yana takes to the sky on her stunning "pegasus" Element, creating another stunning example of horses being the perfect prop for fantasy photoshoots.
While the feathery appendages result from clever editing, the duo would look right at home on the pages of a Tolkien high-fantasy adventure.
Final Thoughts
The relationship between a girl and her horse can be just even more meaningful than that of a beloved dog or cherished cat.
Horses seem to have almost human-like personalities, requiring attention and nurturing in order to build a strong foundation of trust. Once a girl tames her stallion, though, she has a powerful ally that just so happens to make a perfect partner for a photoshoot.