Are you looking to go on a horseback ride or find the most beautiful horse for your children to ride? If so, you'll need to also find or build a quality horse farm.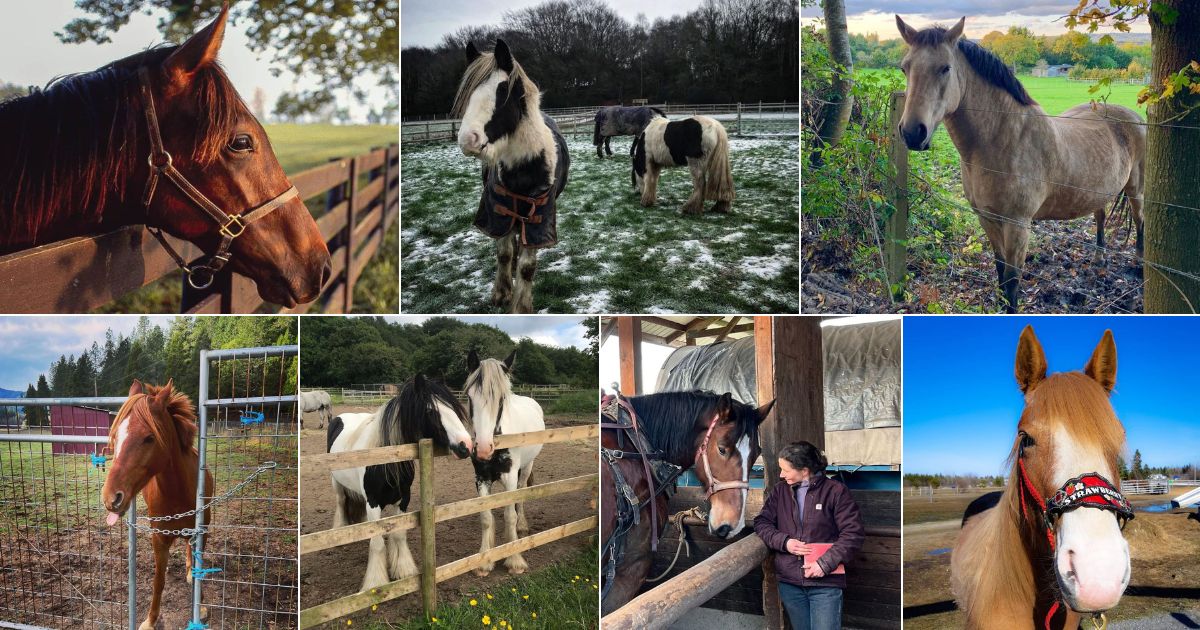 Here, you will learn about the most beautiful horse farm ideas we could find. We even provide you with 17 gorgeous photos of horse farms and the lovely horses they hold.
Jump to:
1. Rustic Farm with Wooden Fencing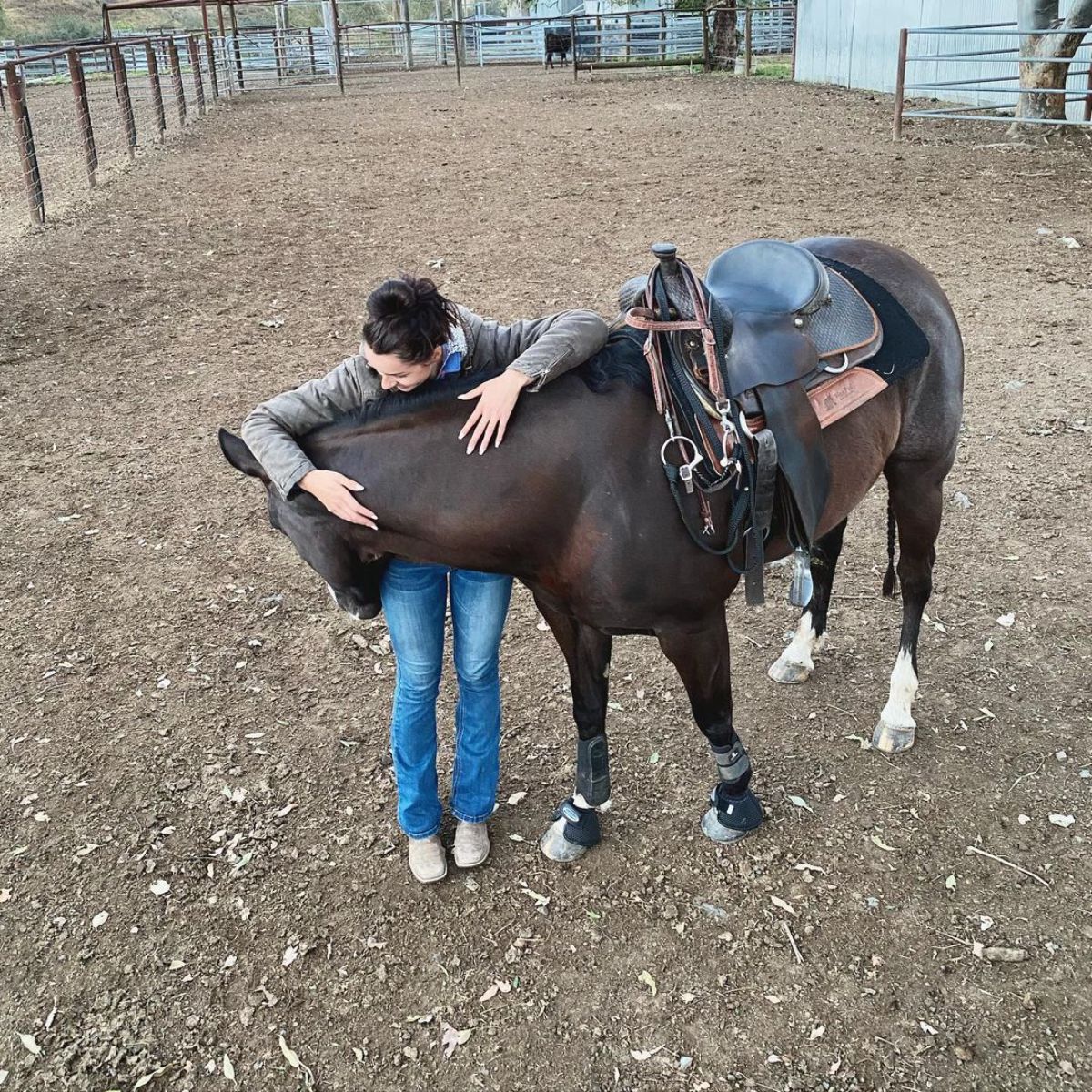 Make sure your ponies get all the glory with a rustic farm, wooden poles in your fences, and metallic cross pieces. Your horses will love playing and running around dirt roads. Most importantly, these fences will keep the animals safe from getting lost.
2. Light-Green Grasses With Blue Skies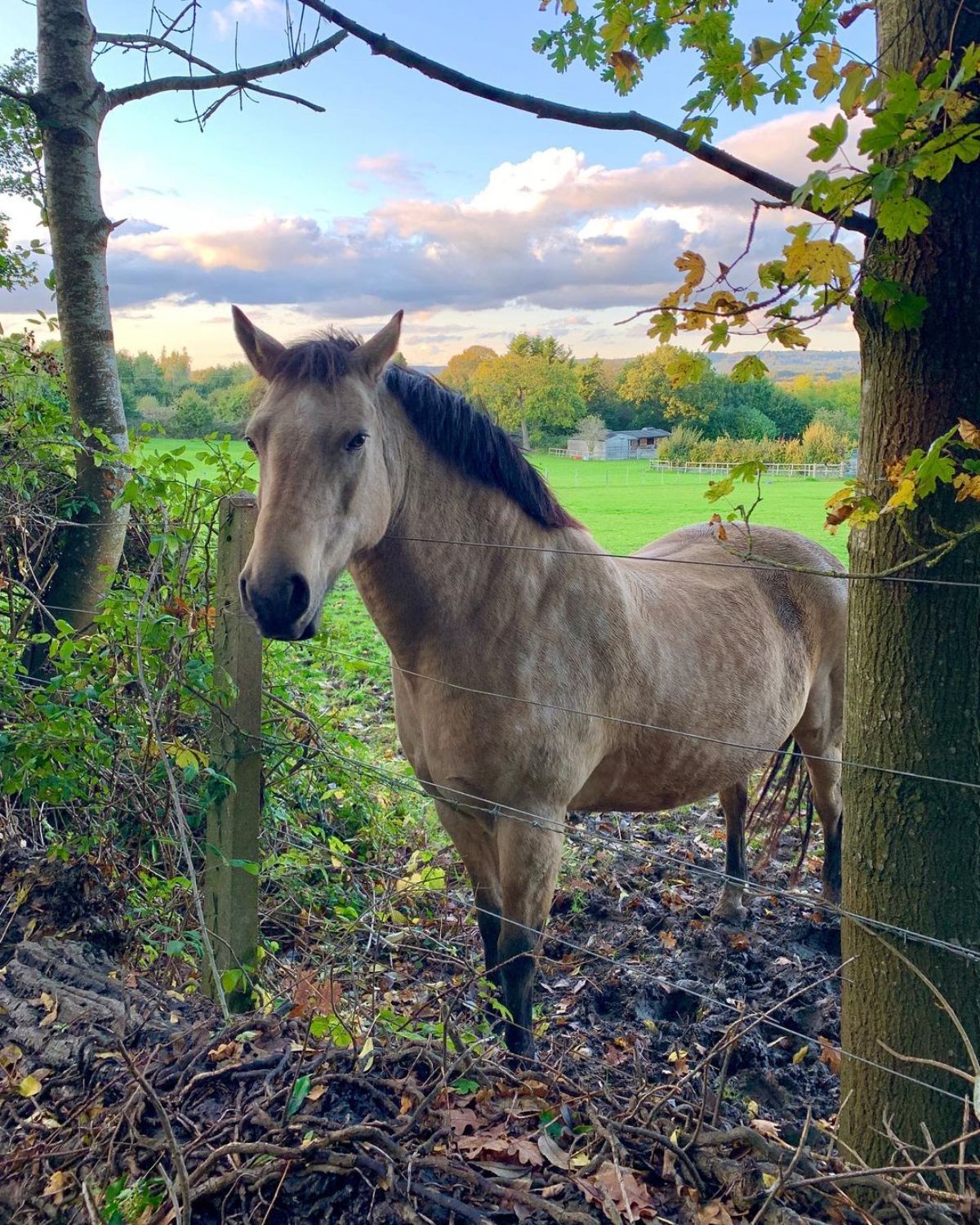 Your horses will love roaming around the brightest green grasses all over your farm. You will need to add a mixed metal twine fence to keep the creatures from getting too far away from the farm.
Your horse farm will also look gorgeous, with plenty of trees around and a big green field for your animals to play in. You won't have trouble pursuing a horseback riding program with a farm like this.
3. Green Hills and Hiking Trails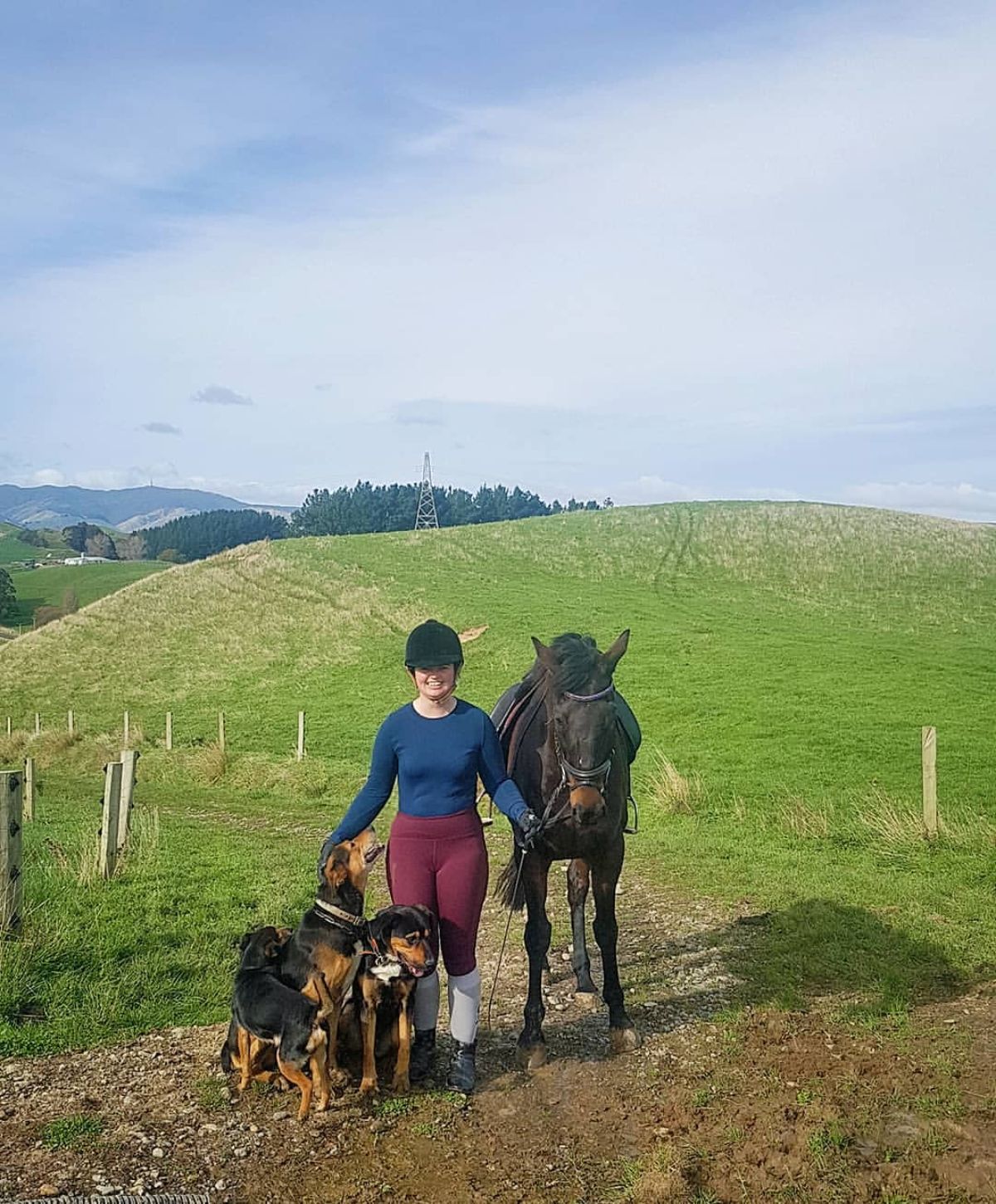 Check out this photo if you love the look of rolling, green hills. You'll also love the clear hiking trail to go on a horseback ride. You'll want to add posts and a simple fence to keep the horses moving forward on the trail.
The blue skies with fluffy, white clouds will make the perfect weather to pair with the gorgeous nature all around you.
4. Fenced-In Snowy Field With Plenty of Space to Run Around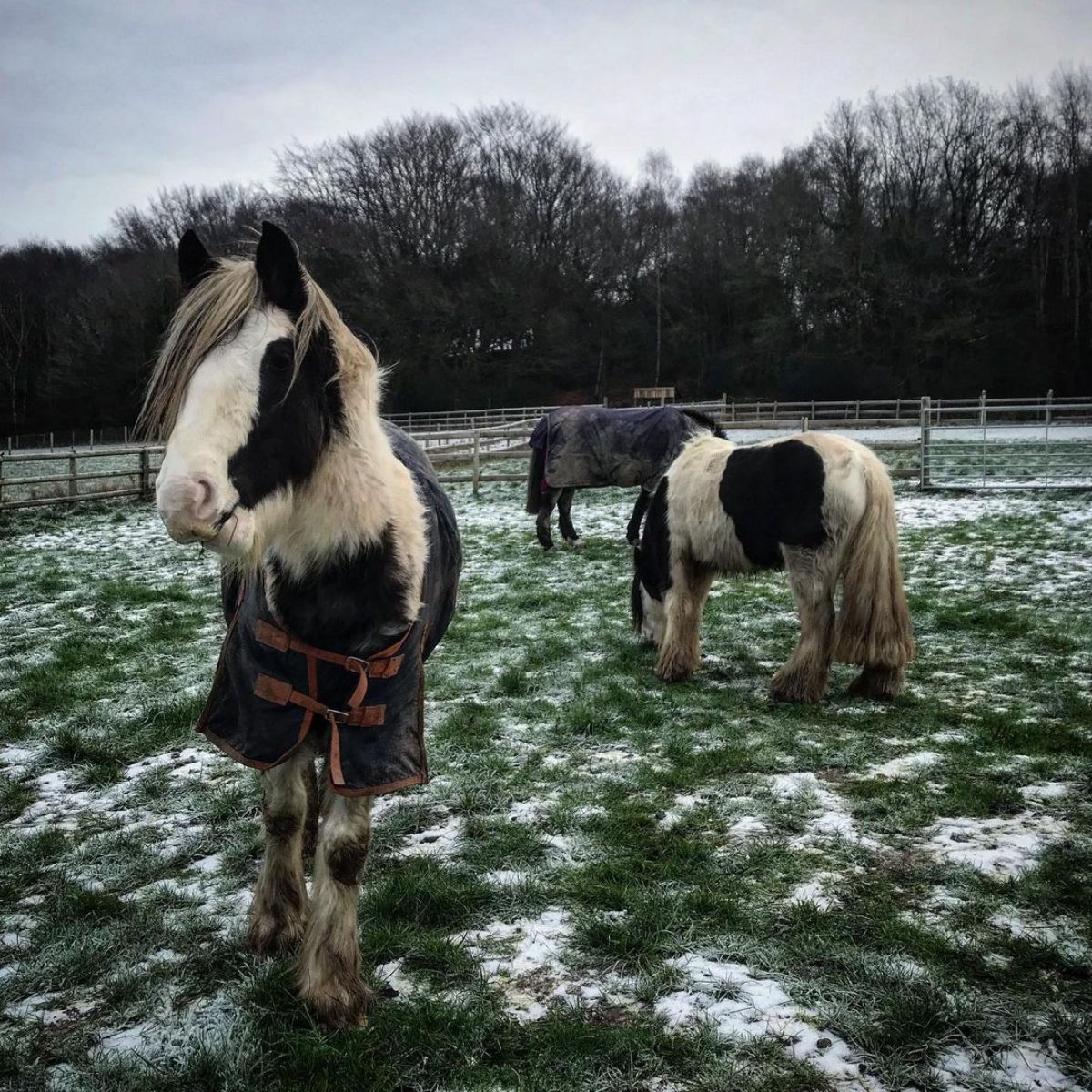 A fun herd of horses is out playing in a snowy field on a winter day. The yard still has green grass for the ponies to enjoy. It's a sight to behold.
Standard wooden fences should keep the creatures safe in their pasture.
While the sky is gray, the weather still seems worthwhile for the horses to hop around outdoors. You can use these horses to help with farming tasks or create a horseback riding program for local children.
5. Brown Pony and Blue Sky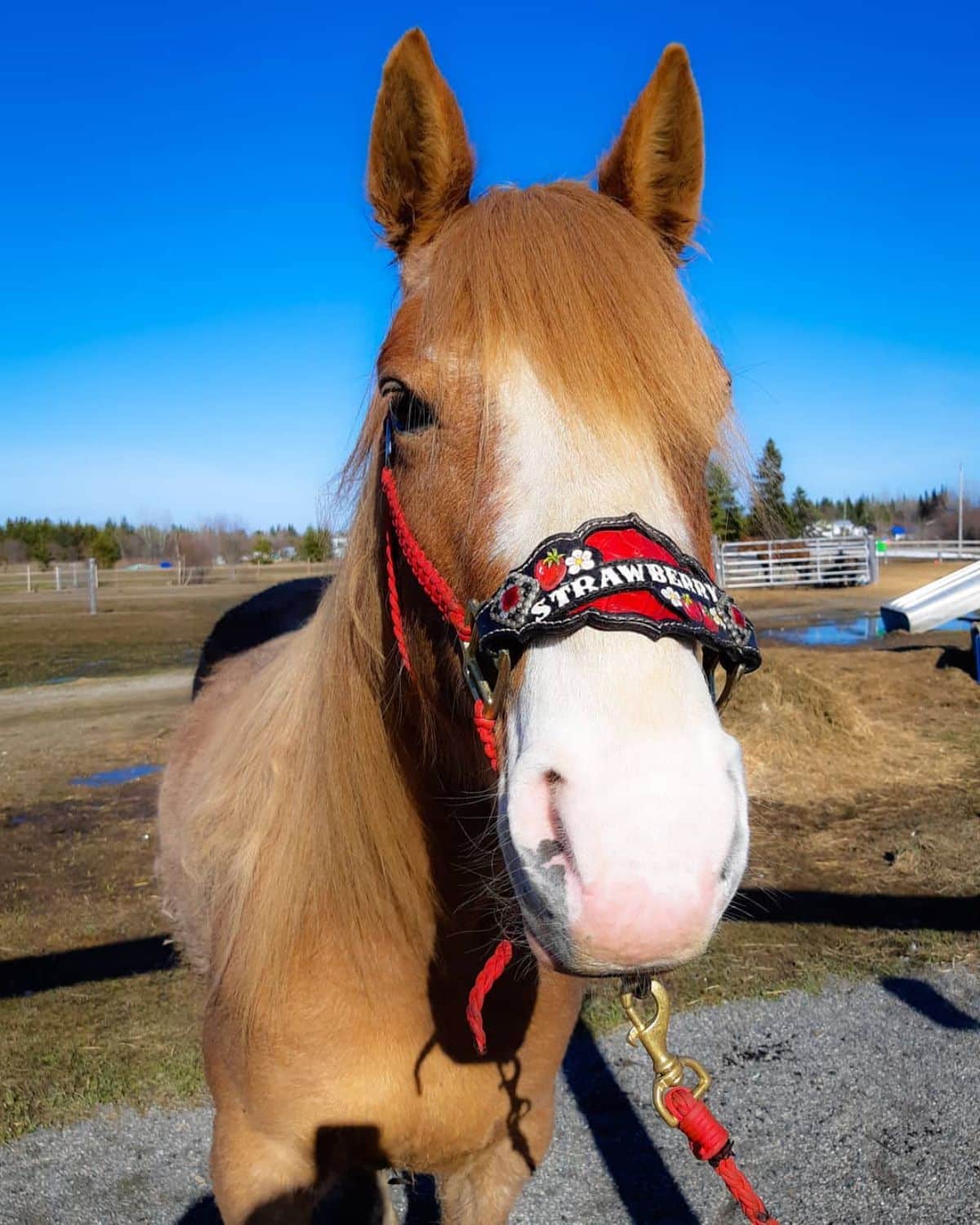 The sweet brown pony here has plenty of space to run around and play. The blue skies and brown grasses show just how spacious and large this particular farm is. The horse farm has enough fencing to keep the animals safe from roaming too far away.
The beautiful pony looks calm and peaceful while trusting its owners. In addition, the horses here have the option to splash in a few puddles after a rainstorm.
6. Small Pony Hopping Around Sandy Floors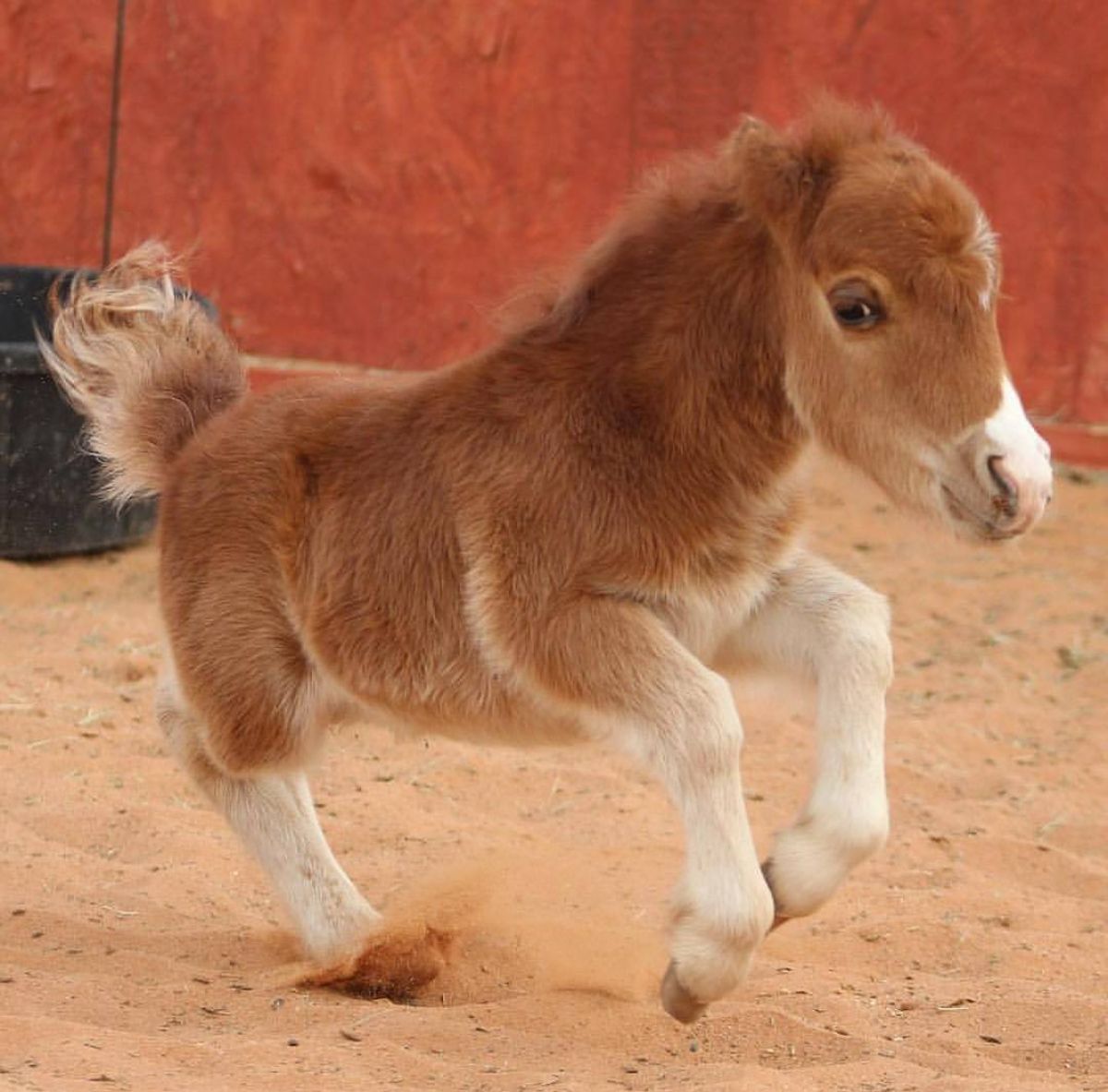 The horse farm here is perfect for the small, adorable pony hopping across the ground. The sand provides a comfortable walking space for the animals. The horse stables look firm and stable with gorgeous chestnut-colored wood.
The tiny brown and white pony looks happy and content as he looks straight into the camera. Make sure to provide plenty of water bowls for any small ponies at your farm.
7. Beautiful, Brown Horse Standing in a Rustic Stable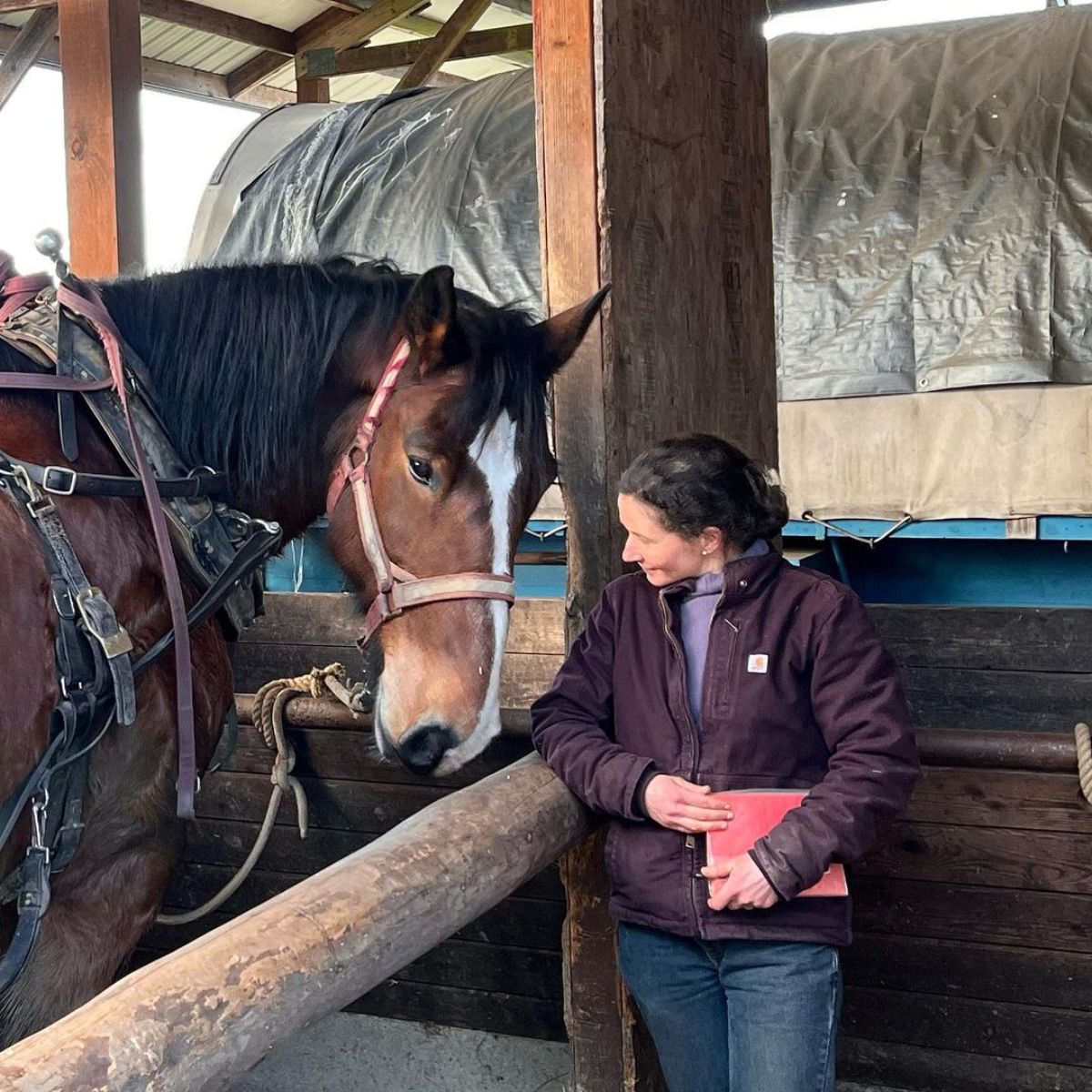 A beautiful, old-timey stable is the perfect place to hold your gorgeous brown or white horses. Here, a sweet brown horse stands in a rustic stable.
The large, strong, and stable wooden poles will keep the horses safe. Along with the protection, make sure the stables are large enough for your horse to turn around. A spacious farm is essential to keep your horses happy.
8. White Horse Looking Out a Stable Window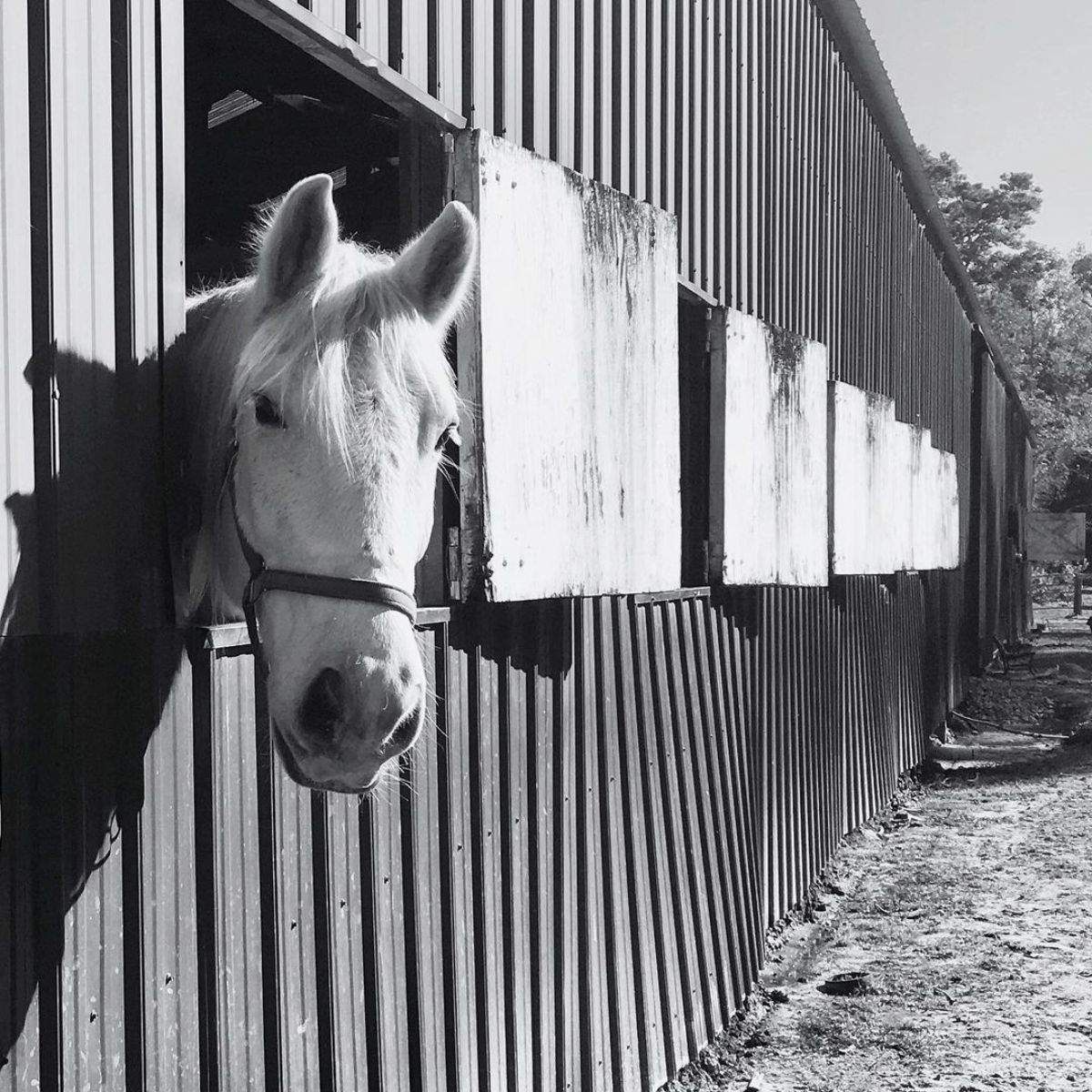 The best horse farms have long stables just like the ones in this photograph. You can build stables using long, metallic panels, which will prevent the building from getting leaks or flooding during rainstorms.
The sweet, white horse in the photo is peeking its head out of a stable window. Allowing some windows will give your horses more fresh air and boost their overall comfort.
9. Horses Talking Behind a Wooden Fence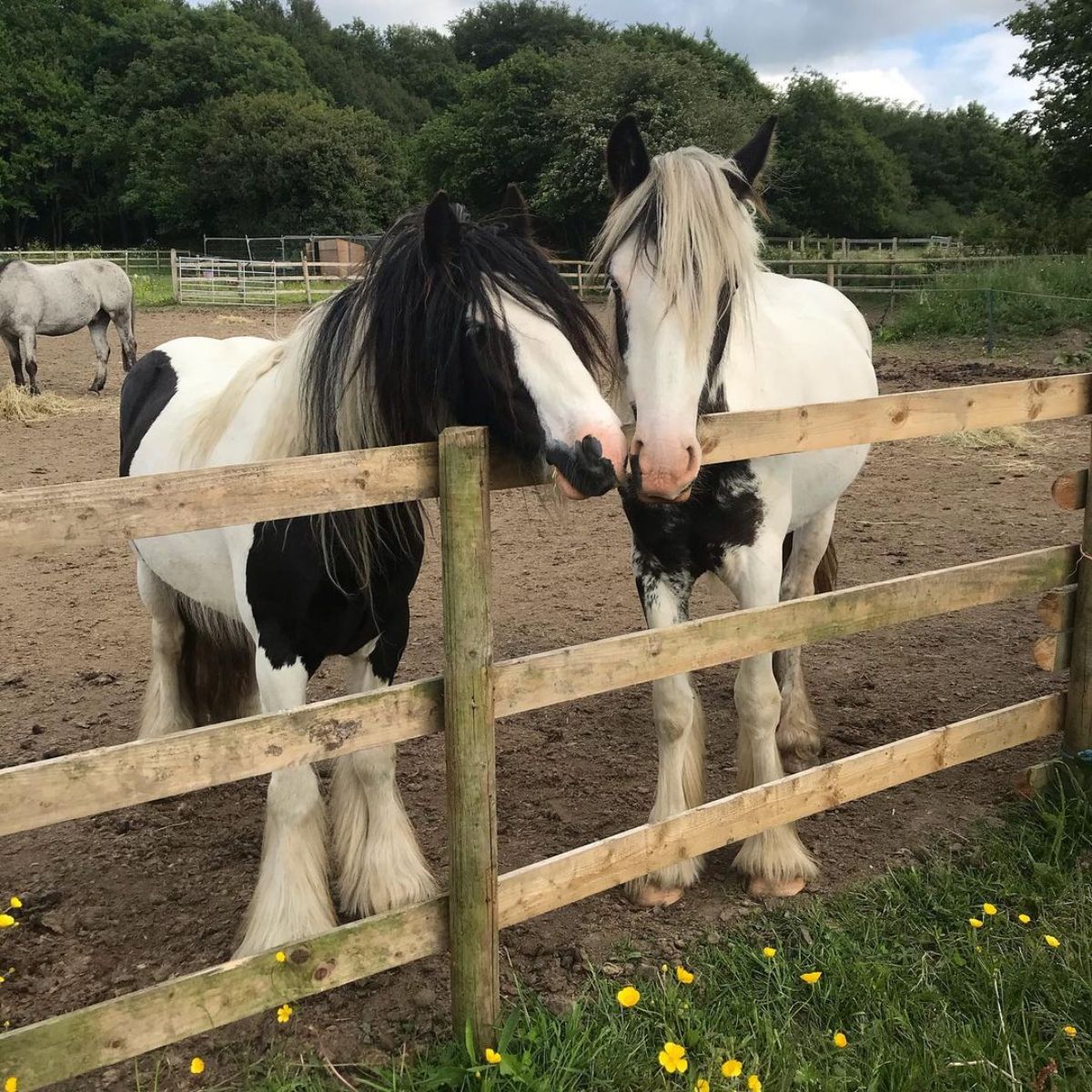 The wooden fence here looks relatively new, with light-brown fencing posts. The sweet white horses with black patches here have plenty of space in the yard to play, chat, or hop around. On the other side of the fence, you can see lovely green grass with small, yellow blooms.
The horses get sandy dirt to walk around on, which should keep their feet from harm.
10. Beautiful Creature and a White Building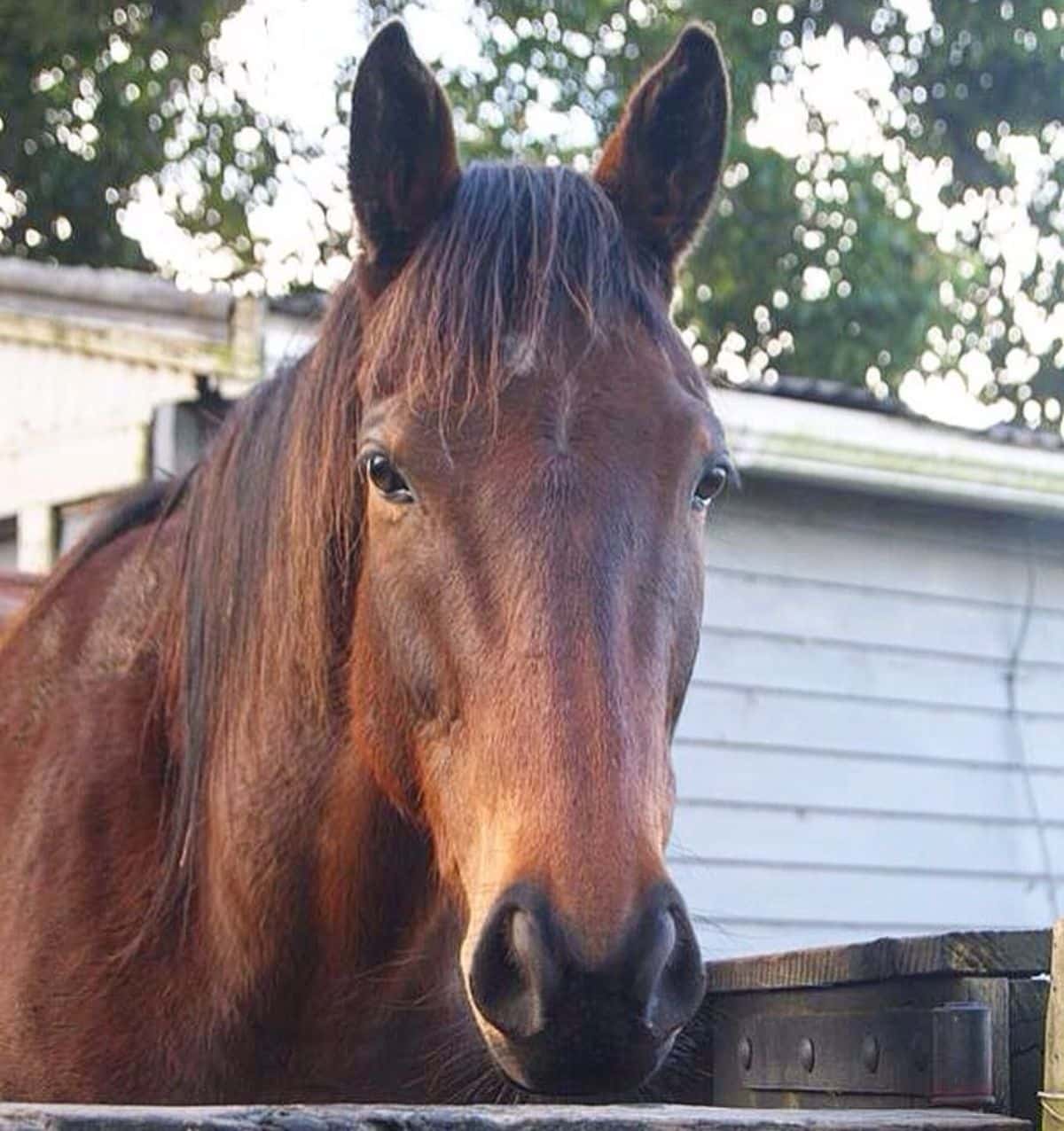 The brown, incredible horse standing in front of a white farm building will make anyone get excited for a horseback riding lesson. The horse stands behind a wooden gate to protect it from getting away or getting hurt.
On a large enough farm, you can set up horseback riding lessons for the children in the area. The best horse farms have plenty of trees and greenery around, just like this one.
11. Several Wooden Stables With a Lovely Horse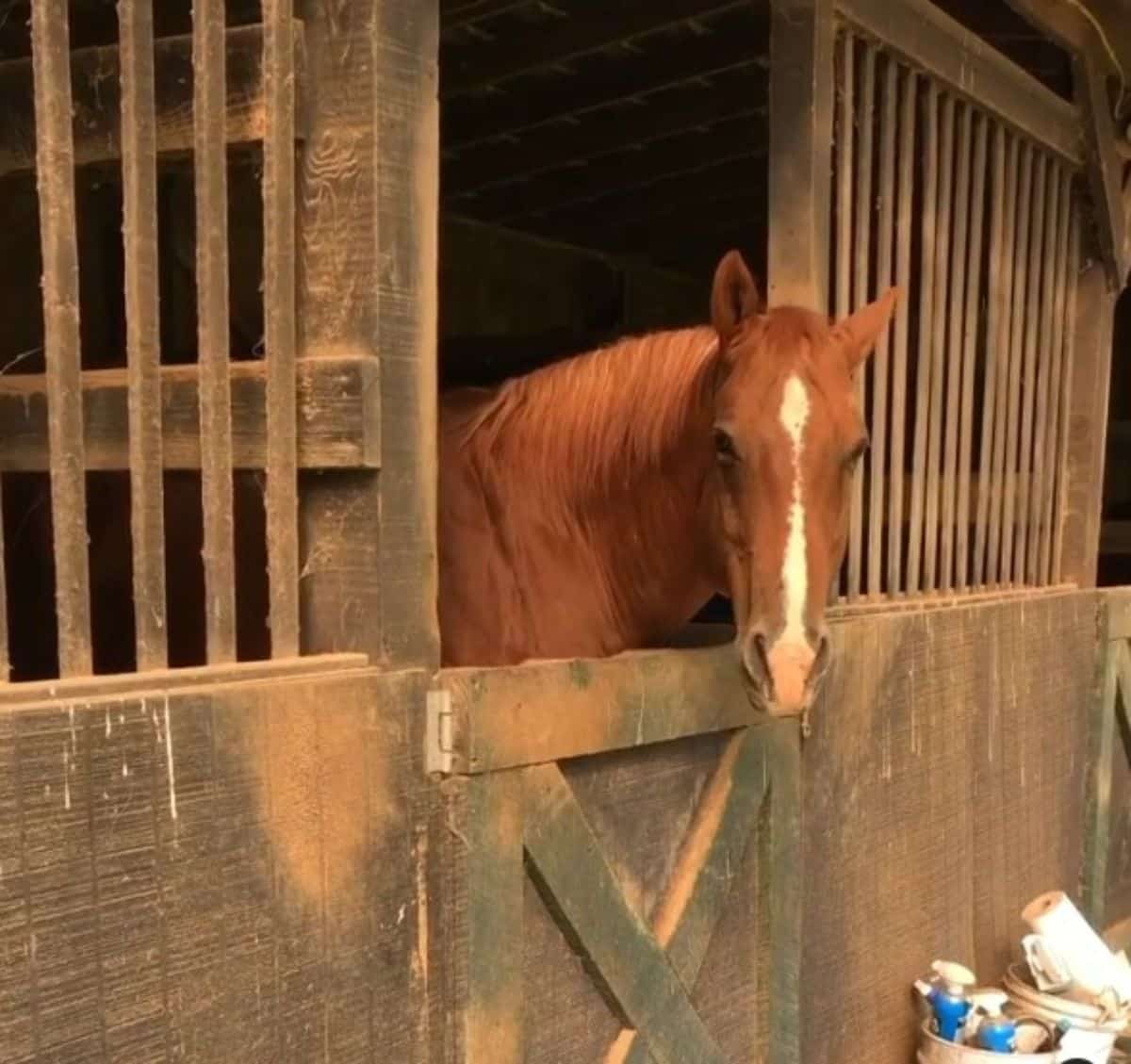 The wooden stables here have a light-brown wooden appearance, with light providing a bit of a sunset tone. The stables could use some sanding and potentially a paint job. The lovely chestnut brown horse has a white streak going down its forehead.
Its mane is well-brushed. Also, you can keep all farming supplies right in the stables if you have a large enough horse farm.
12. Silly Pony In Front of a Red Shed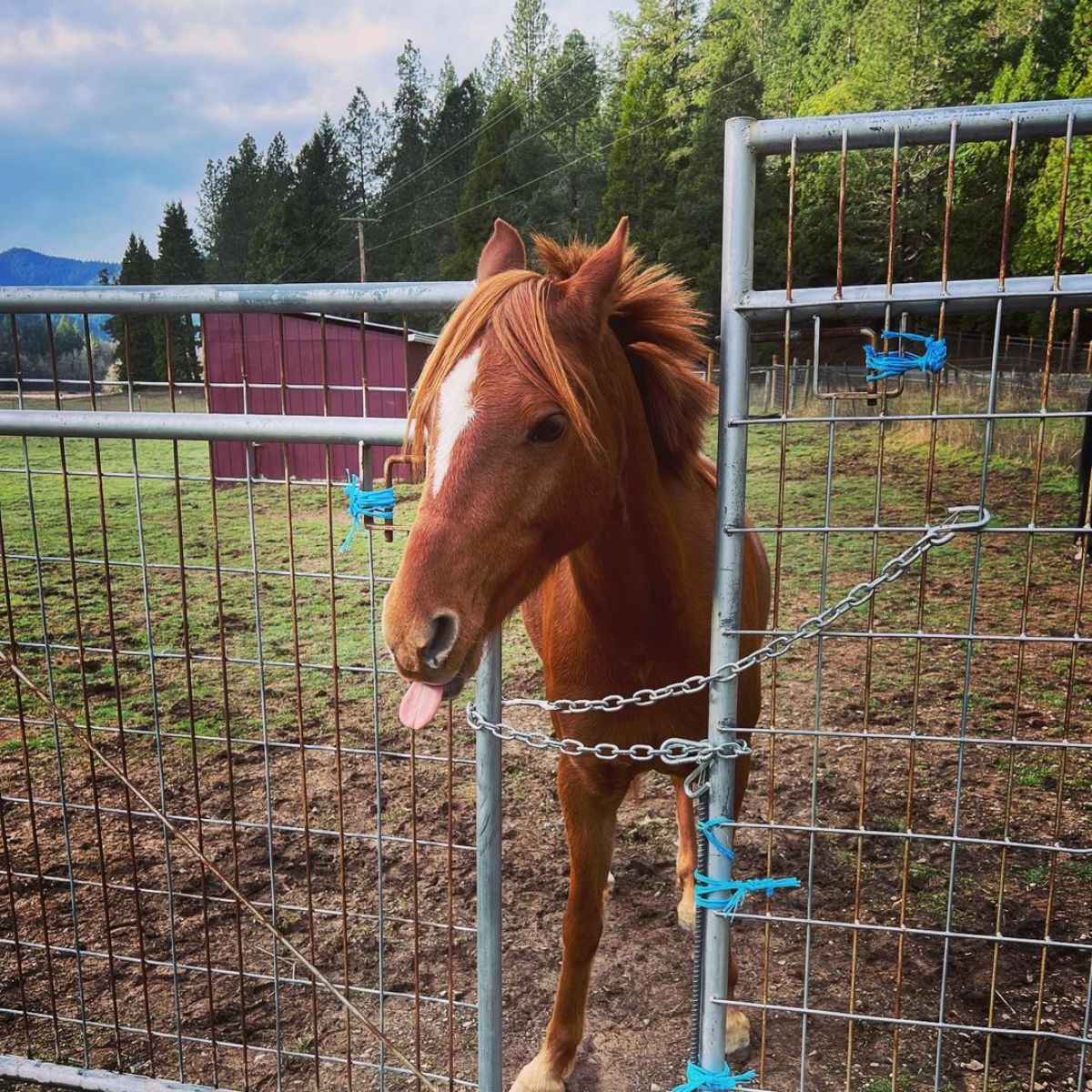 A silly, brown pony is sticking out its pink tongue since it can't get out of the metallic gate. The pony sticks its head out, and you can see the red shed behind it in the photo.
Clearly, a horse farm like this has plenty of green space for the horses to run around. You can store supplies in the sheds. Enjoy the gorgeous views of mountains, tall pine trees, and blue skies at a farm like this.
13. Two Dark Horses With a Bale of Hay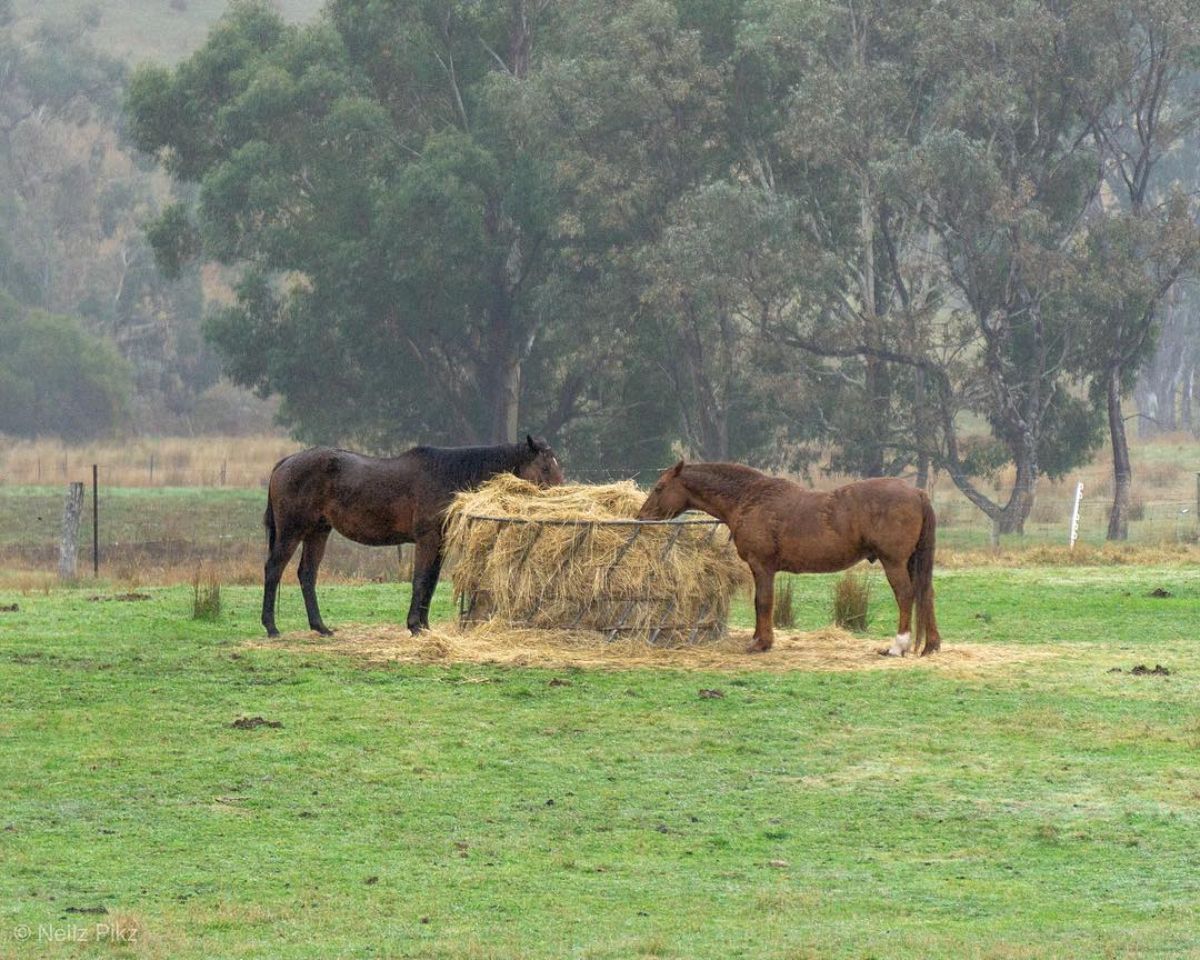 The horse farm here provides plenty of space for these brown-colored horses to play. They also have access to a huge bale of hay to munch on.
The bale of hay sits in a relatively open wooden container, and simple fences hold the horses in the yard. The large, green trees in the background showcase the gorgeous nature surrounding the horse farm.
14. Sweet Horse Behind an Infinitely Long Wooden Fence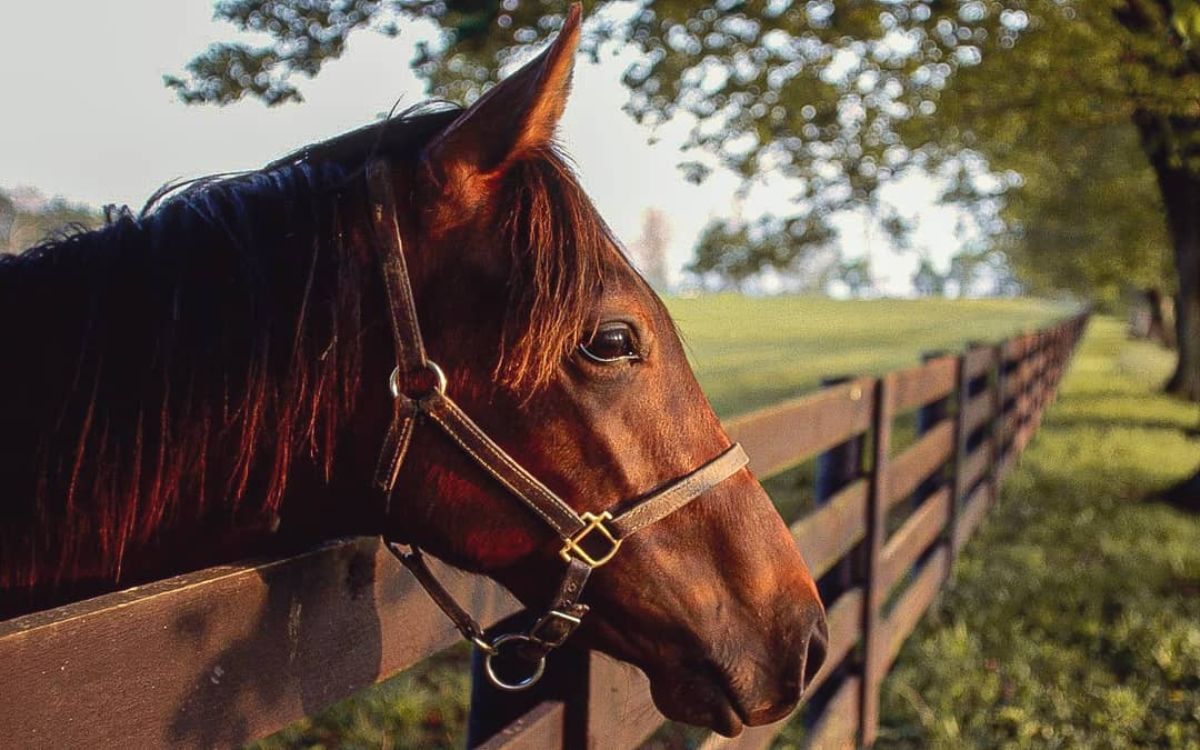 The long wooden fence in this photo looks stable and reliable. The strength looks right due to the tall poles and four slabs of wood between each post.
The green grass is perfect for horses to munch on and start hopping around. The horse looks young and has a chestnut brown color. There's plenty of space for you to go on a horseback ride at this farm.
15. Brown Horse Playing in the Snow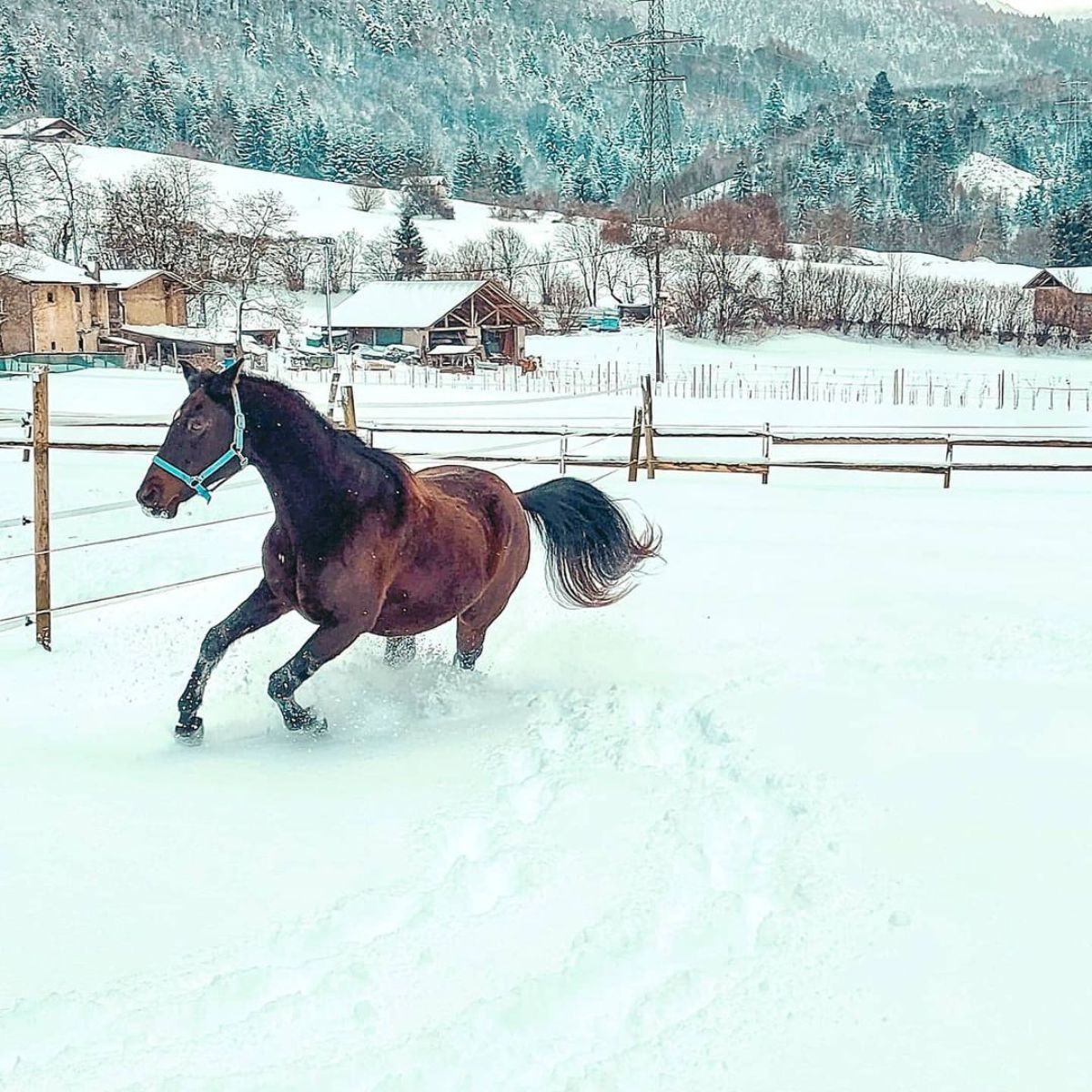 This photo has a gorgeous brown horse playing around in a yard full of snow. In the background, you can see wooden buildings and horse stables. The fencing looks sturdy enough to protect the horses from running away.
You'll love the beautiful nature scenes of pine trees and mountains right behind the horse farm.
16. Small Stable for Large Horse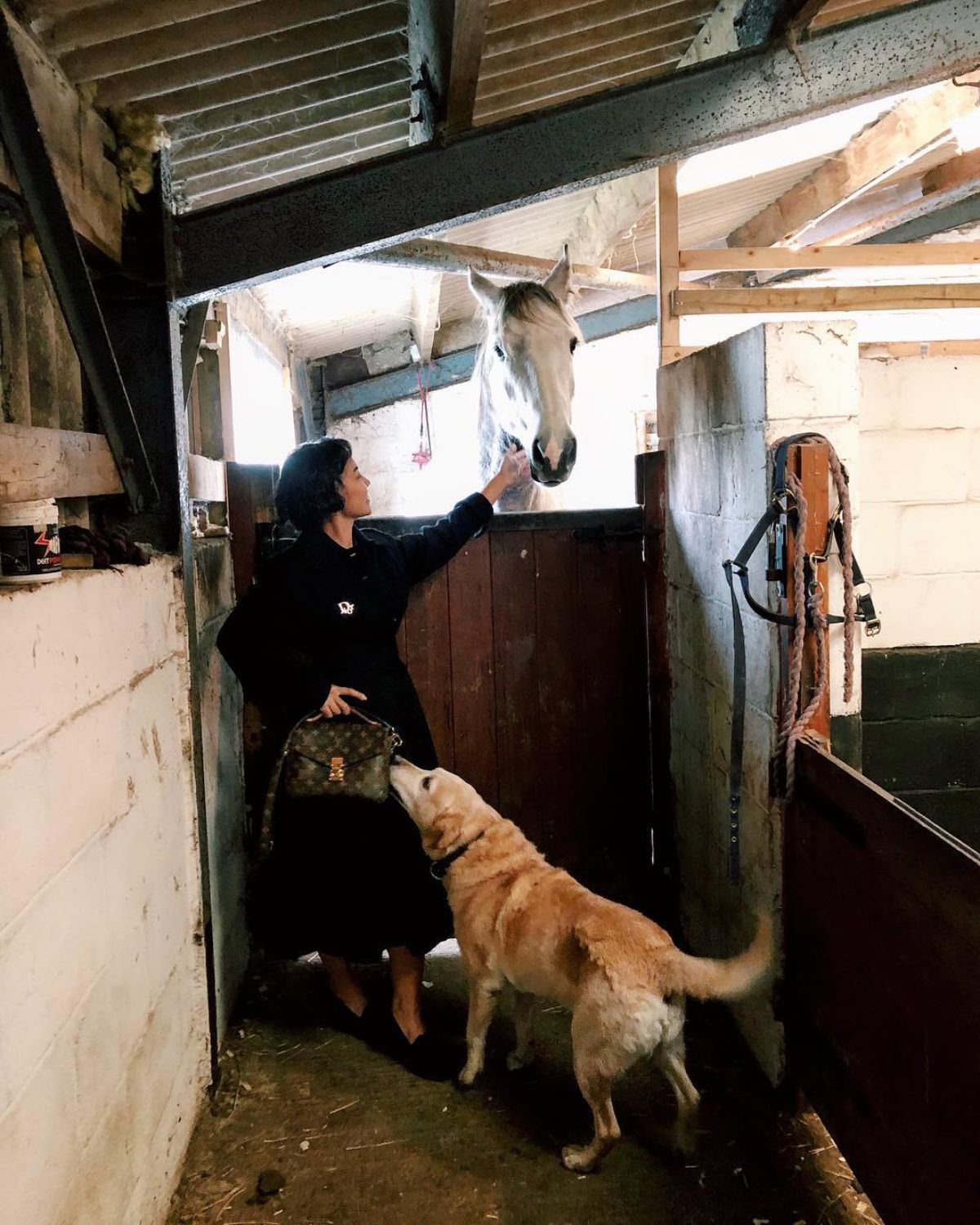 If you don't have as much space, you may need to build smaller stables to house your horses. In this photo, however, the horse looks much too large for the small stable.
As such, you'll need to consider the size of your horses before you choose to build a small stable on your horse farm. The issue in the photo is the low-level roof that doesn't provide quite enough space for the white horse.
17. Young Woman Riding Large, Dark Horse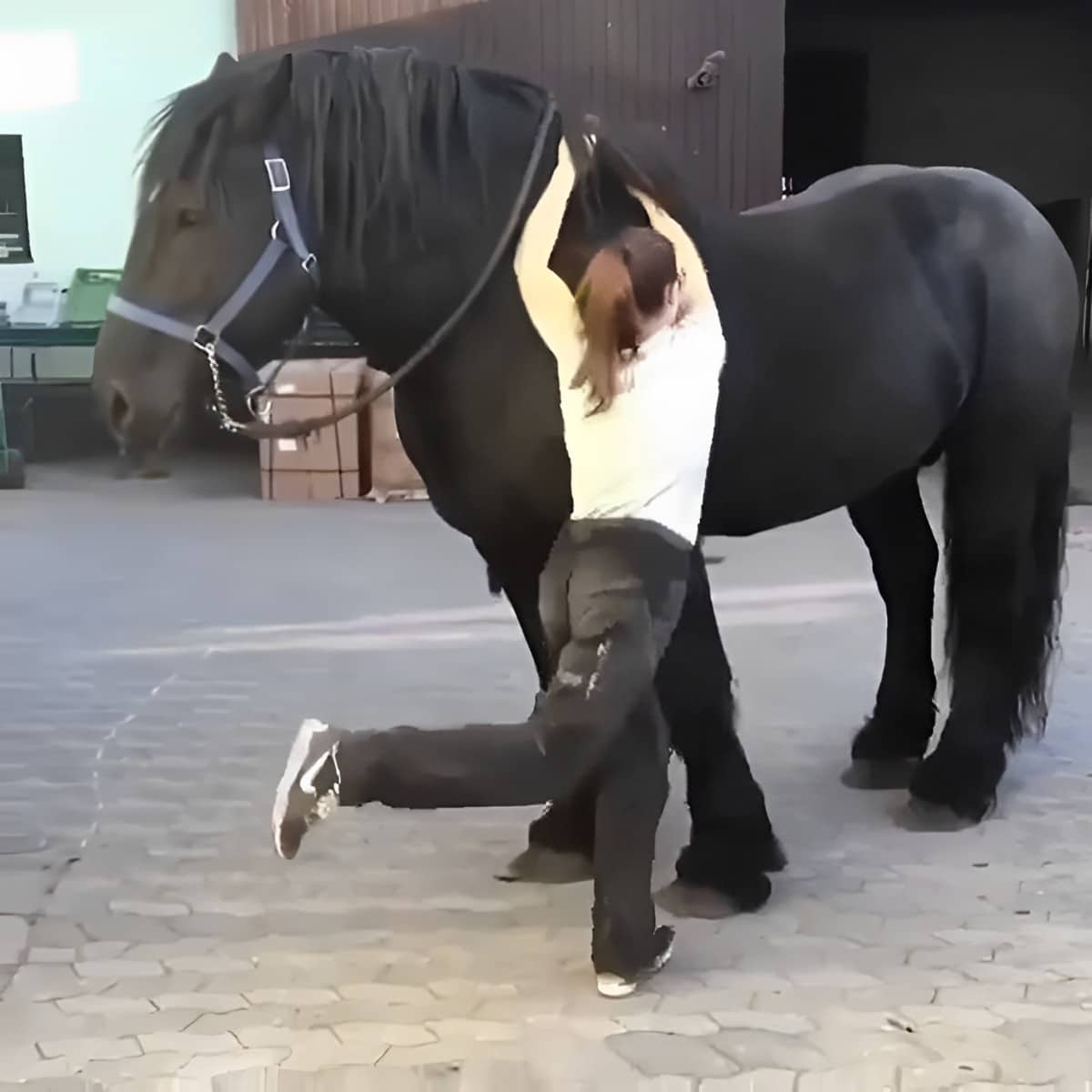 The imagery here showcases a young woman getting onto a large, dark-colored horse and going for a ride. In the background, you can see a white building with a red roof.
The roofing is made out of metallic roof panels. Such a horse farm will ensure that the roof protects the animals from snow and flooding.
Final Thoughts
After reading through the information above and taking a look at the 17 photos of gorgeous horse farm ideas, which particular farm is your favorite? You can let us know in the comments below!
In the meantime, imagine building one of these wonderful horse farms and spending your days taking care of these lovely creatures or going on horseback rides.