New year, new things, right? January is an exciting time of year and with the new decade upon us, things are even more exciting than usual. Even non-horse lovers (gasp!) know about the world famous Budweiser Clydesdales. For decades we've watched their famous commercials and always marvel at their effortless beauty.
Warm Springs Ranch is a truly magical place and home to some of the most famous horses on the planet. Rynee will fit right in with the other well cared for horses and follow in the footsteps of the famous Clydesdales before her on this ranch that the world has grown to love. Fox4KC News reports that Rynee was born to mom Rita on January 21, 2020.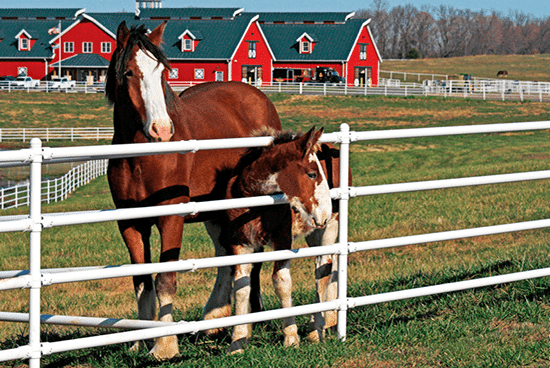 Warm Springs Ranch revealed Rynee to the world just yesterday on Facebook, and she's already stealing hearts everywhere:
Don't forget, opening day at Warm Springs Ranch is March 21, 2020 and it will be here before you know it. You'll get a chance to see this pretty little girl up close and personal with your very own eyes in Boonville, Missouri. This state-of-the-art breeding facility is now where all the famous Budweiser horses, train, too. So there will be lots for her to see and learn in the years ahead at home on the ranch.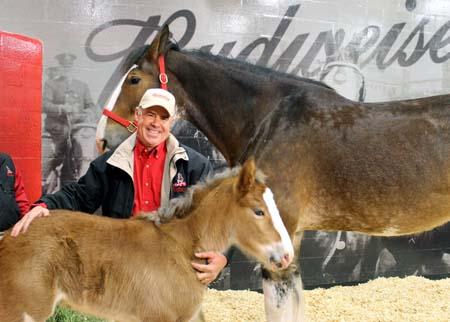 Did you know that there's a man named John Soto who has watched these big babies grow into majestic horses for nearly 40 years? He's the Breeding Supervisor at Warm Springs Ranch. John's deep love for horses and watching these beauties grow will bring a smile to your face.
Interested in a tour of Warm Springs Ranch? Not only would you get a chance to see little Rynee, but you'd also enjoy the extensive history behind the ranch, too. For more details on tours, click here. Guided walking tours and V.I.P. tours are both available.