As an international horse charity, World Horse Welfare has seen some of the worst parts of humanity. They've rescued horses and ponies from deplorable living conditions and saved them from people who couldn't care less about their happiness or health. They've brought horses back from the brink of death, and one of those cases was a weeks-old pony named Frodo. Found hours away from freezing to death, rescuers weren't sure Frodo would recover. But with dedicated care, protection, and training, the scared little pony has gone on to do incredible things.
Frodo was found in 2014 abandoned in a field on a freezing cold day. Even when approached by helpers, the tiny foal lay listless on the ground unable to get up. He was impossibly skinny with matted hair infested with lice. Too weak to stand on his own, rescuers needed to physically support him to get him off the ground and out of the cold.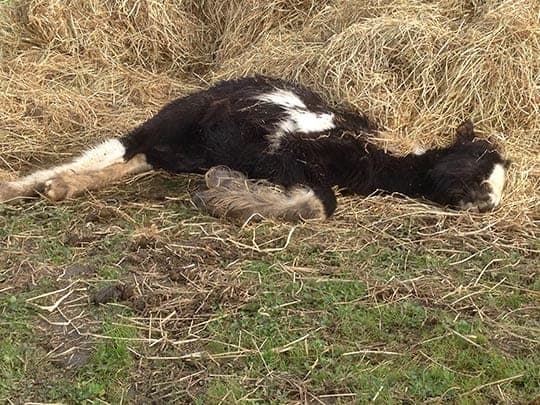 Due to his severe malnutrition, recovery for Frodo started off slow. He was underweight, but he could barely eat. Veterinary caregivers started him on a special diet designed to help him build strength without causing further complications. His matted hair was clipped and removed of lice, and he received continual fluids to keep him hydrated. Once those initial steps were taken, Frodo finally started to respond. He went from being weak and lethargic to showing signs of real life. He started interacting with his caregivers, and eventually, he was behaving like a normal foal. Frodo's groom, Nicolle, wrote,
"Within just a few weeks he had grown physically stronger and began to gain confidence. It was pretty clear that he was a real fighter."
As Frodo grew, he started enjoying life at World Horse Welfare's Penny Farm. He frolicked in the fields and made friends with everyone he met. He was eventually offered a home by one of his handlers, and for three years, Frodo trained regularly. His true personality started to shine, and everyone recognized his well-mannered temperament and easy handling. Despite his rough beginning, he seemed to trust his handlers completely. He showed real potential, and it was eventually decided Frodo would return to Penny Farm and start his journey to becoming a show pony.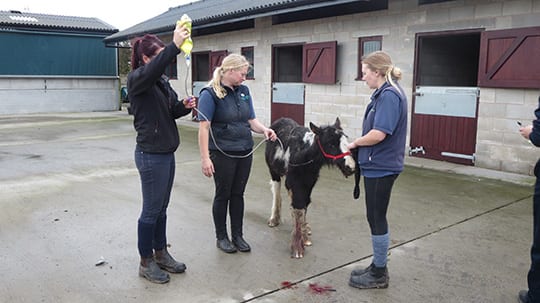 For weeks, Frodo trained with Nicolle to increase his muscle tone and get used to wearing a bit and responding to leg and rein aids. Many assumed his past would put the rescued pony at a disadvantage, but Frodo was always confident and responsive. Nicolle spent countless hours helping him reach his full potential, and when it was finally time to compete, Frodo didn't let her down. He left Equifest that year with two first place prizes and was even crowned RSPCA PRP Rescue Pony Champion. It was an amazing accomplishment, and it was only the beginning.
Frodo was officially invited to compete in the 2019 Royal Windsor Horse Show. As the UK's largest outdoor horse show, this event is an incredible accomplishment for a pony once left in a field to freeze to death. Queen Elizabeth herself sits in attendance, and Frodo had the opportunity to compete for a title and show the world exactly what rescue ponies are capable of.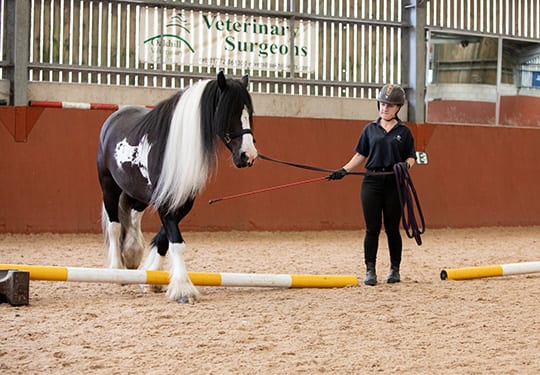 After his successful showing at Equifest, Frodo became an instant celebrity. His story advocates for every rescue pony that has ever been underestimated. He proved that regardless of where you come from, hard work, and having the right friends, can help you achieve great things.
Frodo competed in the ridden coloured horse class at the Royal Windsor Horse Show on May 9, 2019.