We live in a world where animals do not have a voice. It is our job to help them. Often times, we are their saviors from certain death. For one woman living in California, she wanted to do something for unwanted horses that were being sold for slaughter. It's a scary fact, but in 2017 alone, around 80,000 American horses were shipped out of the country to be slaughtered.
Alicia Goetz couldn't bear to know that horses were being sent to early graves. So she embarked on a mission to change that. How did she do it? Well, she decided she would do whatever it took to open her own sanctuary to save horses from slaughter. And we're not talking about a few. She has nearly 500 now.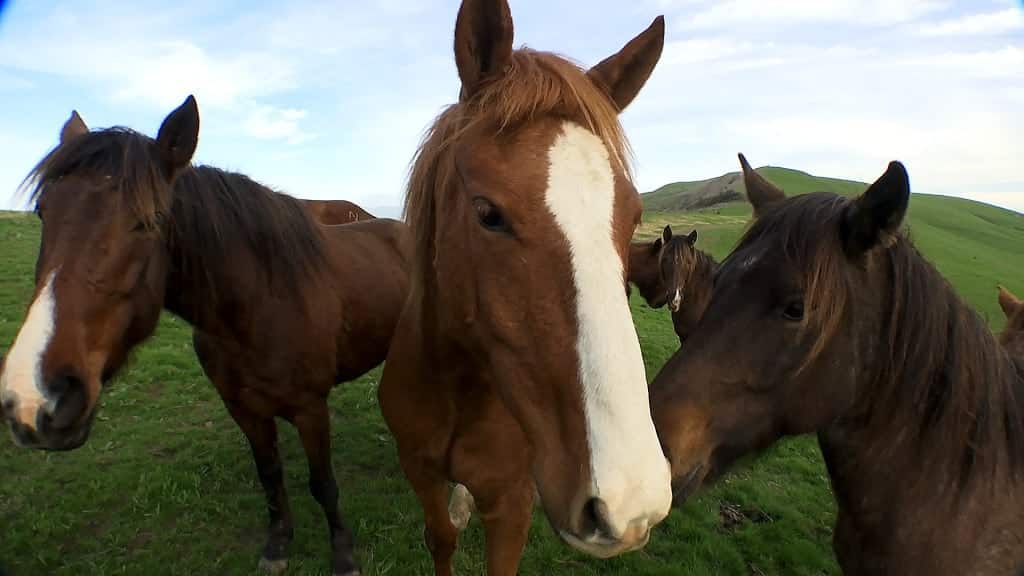 After learning about the fate of unwanted horses, Goetz knew that she could be the change she wanted to see for these unlucky equines.
"This is what I have to do... I am a firm believer in that. It was what I was meant to do." — Alicia Goetz
Quietly over six years ago, Goetz went to work building what is now known as Freedom Reigns Equine Sanctuary. In San Benito County just southeast of San Jose, she has 493 rescued equines living on the 4,000-acre property. And I rounded it up to 500 because she told the news channel last week that she had 10 more arriving this week!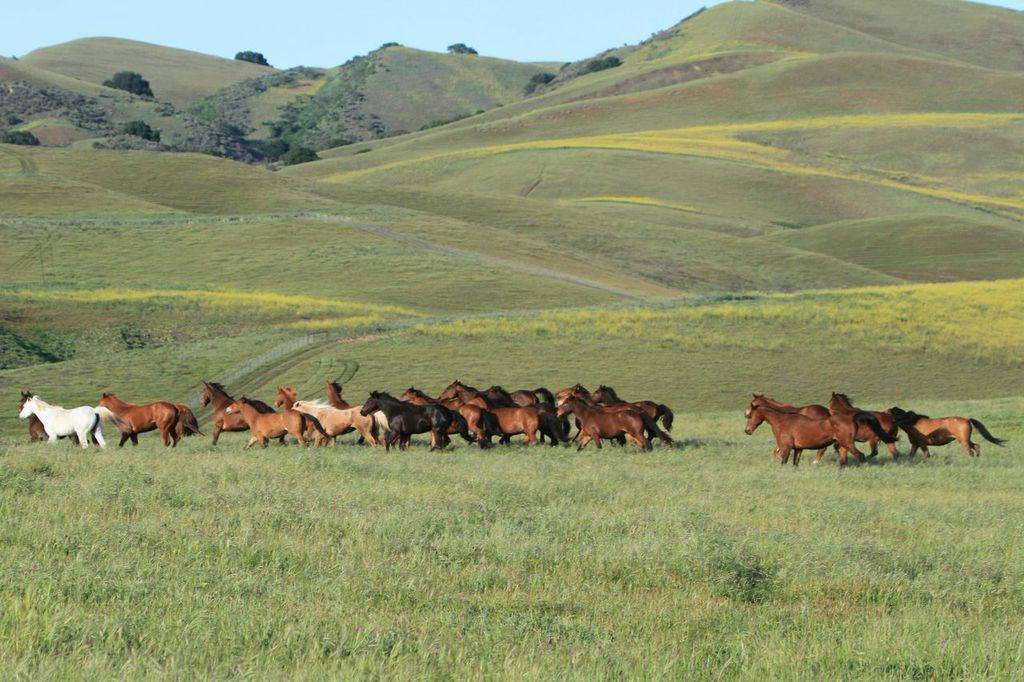 When Goetz began her horse rescue efforts, she started off by doing what she could to help others who rescued horses. She had learned about the fate of unwanted horses not long after one of her daughters began riding. While getting her feet wet helping others, she realized she could transform her property into a place of refuge for horses.
Steadily she worked towards the goal of creating what is likely now one of the largest horse rescues in the entire United States.
And what's even more amazing? She hasn't relied on donations from the public to do it. She's poured everything of herself into it. That alone, is something I personally find astounding and absolutely incredible.
Watch her interview here with NBC Bay Area News:
On her sanctuary's website, Goetz tells the story of what things are like day-to-day at this heavenly place for unwanted horses:
Freedom Reigns Sanctuary is a place to observe these beautiful creatures in their natural social circles and as close to natural habitat as we can create. We provide them with the basic care of semi-annual vaccines and hoof trimmings as well as any emergency care deemed necessary as long as their future quality of life will remain adequate for this setting. The equines are given ample freedom to select the friends and companions they connect and build bonds with which usually creates mini herds with like groups.
Most of the horses are naturally grazing and moving about on over 3000 acres. Several smaller groups are temporarily homed in smaller pastures either as families, mares with new babies or horses needing temporary rehabilitation. Incoming horses are always quarantined for 4-6 weeks depending on where they are coming from. Any horses not grazing in our large pastures are fed daily our farmed at the ranch, high quality oak/wheat/barley hay.
Freedom Reigns is not open to the public but visitors are welcome to contact us for a private tour if in the San Juan Bautista area. We are a working ranch in which the horses welfare is our main focus.
To learn more about Goetz and her work, please visit her sanctuary's website here. I'd like to personally thank her for being a hero for these amazing animals. The world is a better place with her in it.
Want to read about Willie Nelson's ranch which is home to 70+ horses saved from slaughter? Check out the article here on iHeartHorses.com.