The beautiful Akhal-Teke breed, the national horse of Turkmenistan, sports an eye-catching metallic-like coat worthy of daydreams. Have you ever wondered how to say this stunning breed? Akhal-Teke is pronounced "ack - hull - tech - e." The nickname for these horses is the "Heavenly Horse" due to how highly the breed was valued as royal mounts and prized possessions by the Chinese, Romans, and Scythians.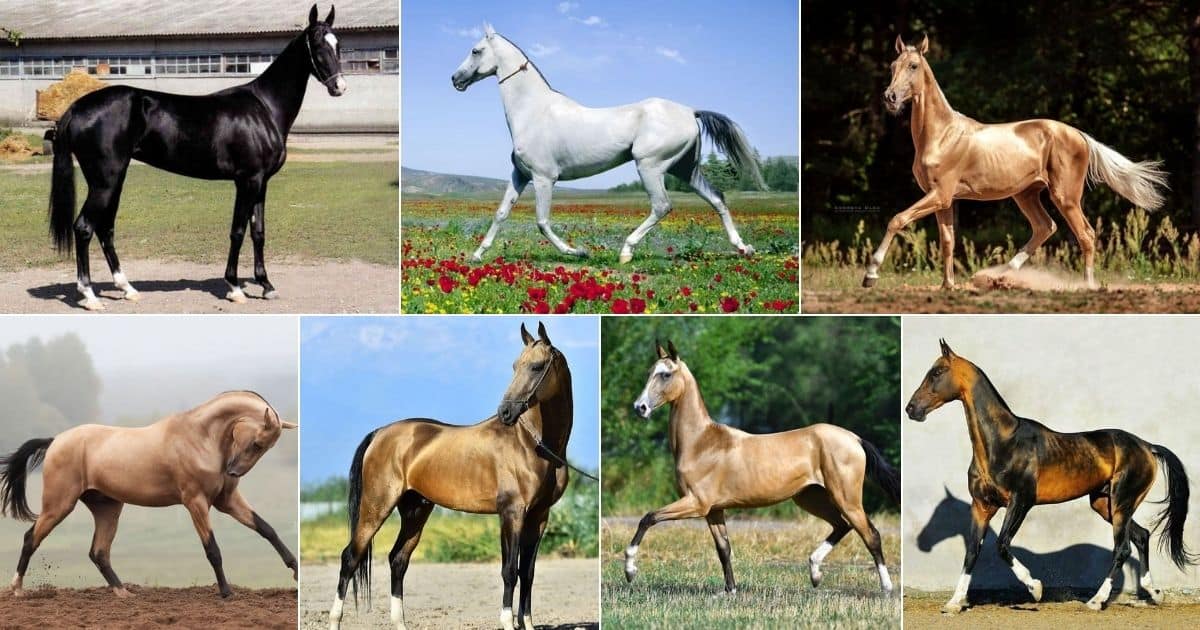 The Akhal-Teke is bred for show jumping and dressage, exhibiting endurance and natural gaits. While the Akhal-Teke is not a hairless horse, the metallic sheen of the coat gives the impression that the horse has smooth, shiny skin rather than hair. The mane is often very short, even non-existent, and the tail is also thinner than other breeds of horses.
The Akhal-Teke is found in almost any color, but there is only a pinto coat pattern or spots if they have been crossed with another breed. The Akhal-Teke is an endangered breed with roughly 7,000 worldwide. You most likely won't go to a local horse show in the United States and see an Akhal-Teke, but there are breeders of these beautiful horses in the US, as well as in Europe and, of course, Turkmenistan.
Jump to:
11 Rare Photos of Hairless Horses
A detailed description of hairless horse breeds and their captivating photographs can be found below.
1. Perlino Akhal-Teke Mare
This beautiful Akhal-Teke mare is a perlino color. The skin around her eyes and muzzle is light, somewhat pinkish, and her mane and tail are creams with a reddish tint. If her mane and tail were white, she would be called a cremello.
If you were to get very close, you could see that her eyes are a very striking blue.
2. "Rosplemkonzavod" Champion Buckskin Akhal-Teke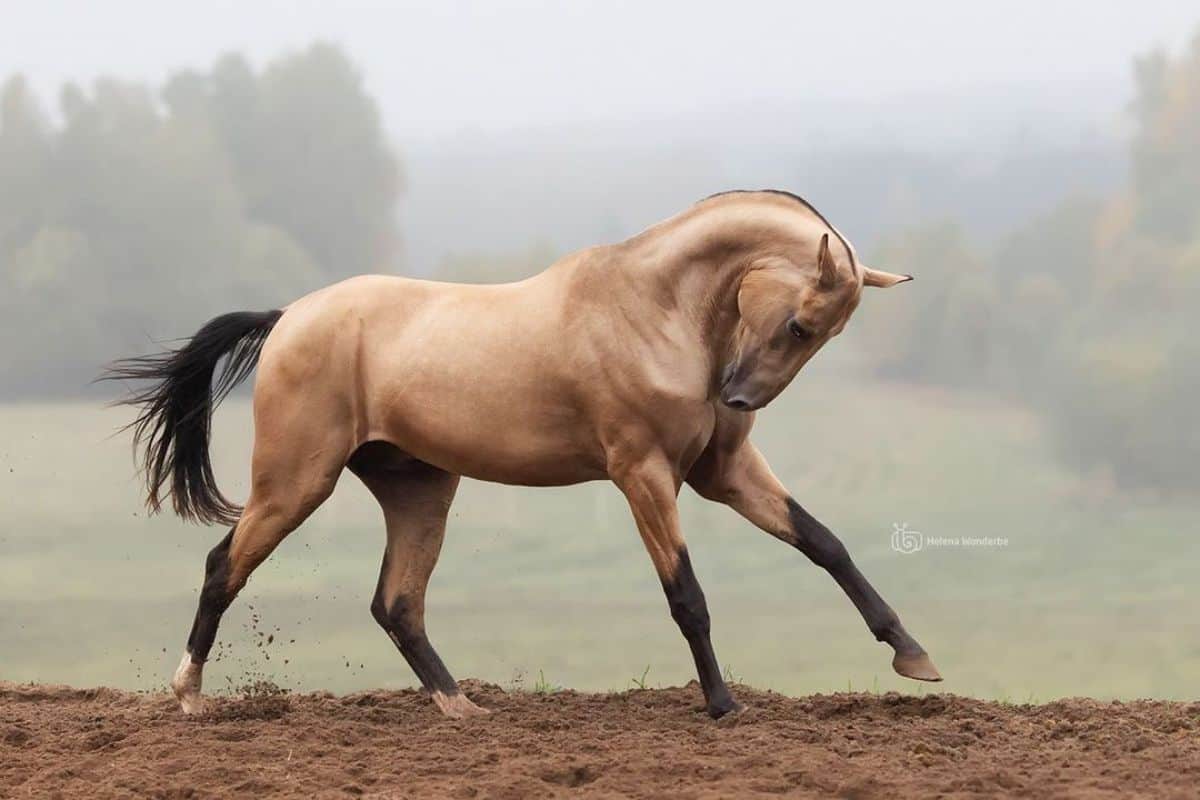 Pictured is the stallion, Ger. Gaisar Shah, winner of the Russian 2022 Best of the Best, a title known as "Rosplemkonzavod."
This gorgeous buckskin Akhal-Teke stallion is a stunning example of the breed and color. A buckskin coat color can range from a light butter to a darker tan color with black points; points are the legs, mane, and tail.
3. Bay Akhal-Teke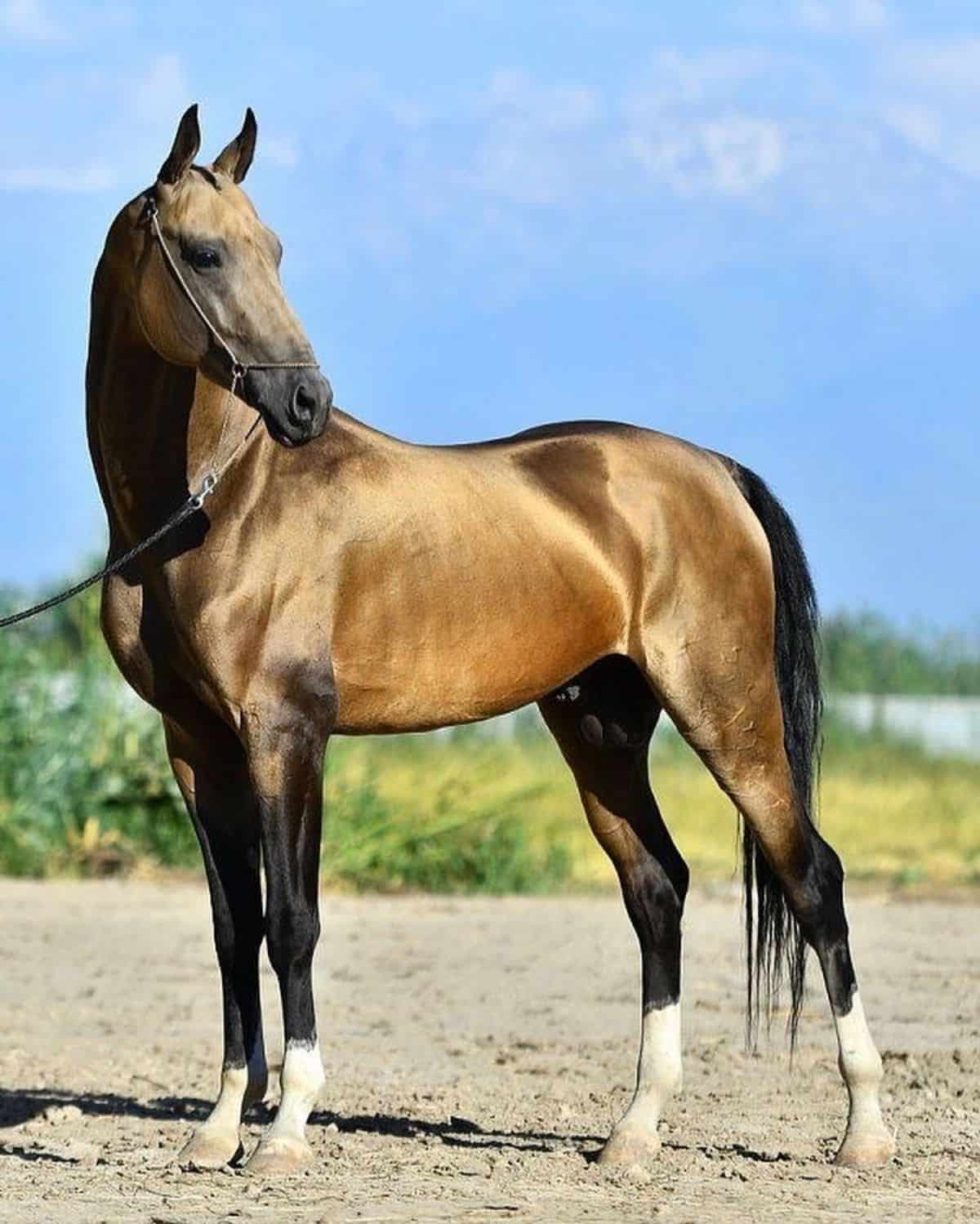 This a perfect example of the metallic sheen that the Akhal-Teke is known for. This horse is an incredible bay with four white socks. Bay on a horse can be a coat that is copper colored, red bay, dark bay, seal brown, or rich mahogany with black points.
The Akhal-Teke is known for having a sparse or no mane and a thin tail. This pretty bay horse shows that characteristic.
4. Buckskin Akhal-Teke Stallion
This beautiful buckskin stallion has unique face markings. He has an offset white star, strip, and snip on his face. He has three white socks and a white coronet band.
The Buckskin Akhal-Teke is not a heavy-boned horse. The refined build is endurance and athleticism.
5. Gray Akhal-Teke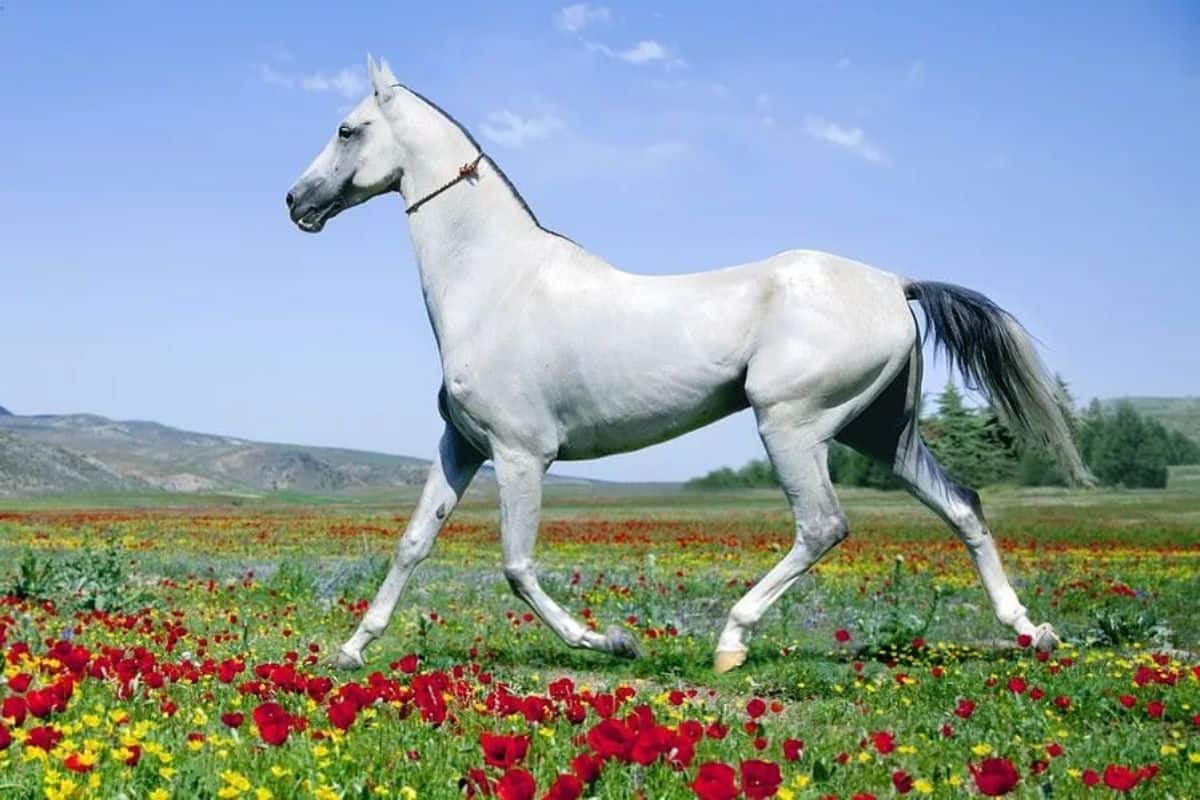 Did you know that many gray horses are born black or dark brown and turn lighter the older they get? A foal that will gray out often has white hairs around the eyes or nose at birth. This gray Akhal-Teke is not white because it has a darker gray tail rather than a white tail.
A black Akhal-Teke name Absent won the Olympic gold medal in dressage in 1960. With six medals won in his career, he holds the title for the most medals ever earned by one horse.
6. Pair of Akhal-Teke Horses - Buckskin and Bay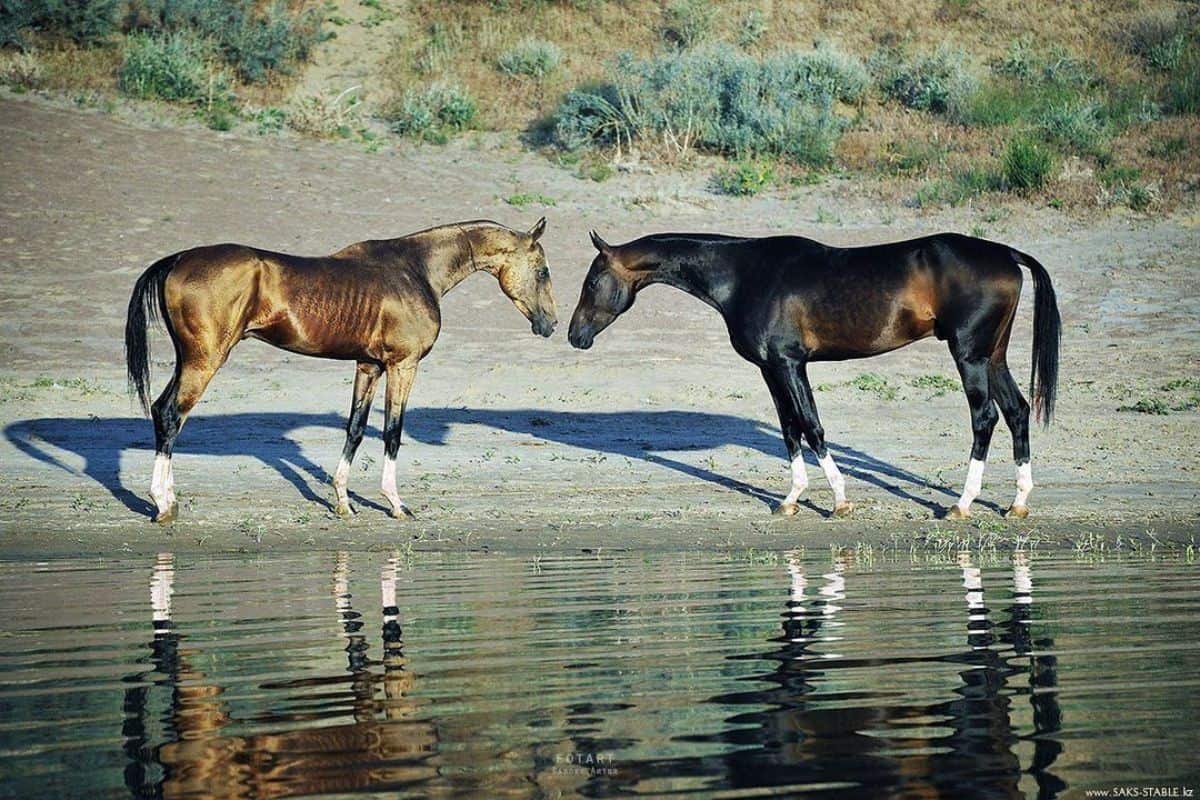 A beautiful buckskin horse on the left and a bay horse on the right, both with four white socks. These two Akhal-Teke horses display the renowned metallic sheen of their coat, giving the impression of being hairless.
The Akhal-Teke has a unique trot that is comfortable and easy to ride. The trot is a 4-beat rhythm with this breed, while other horse breeds, such as a Quarter Horse, have a two-beat rhythm.
7. Golden Akhal-Teke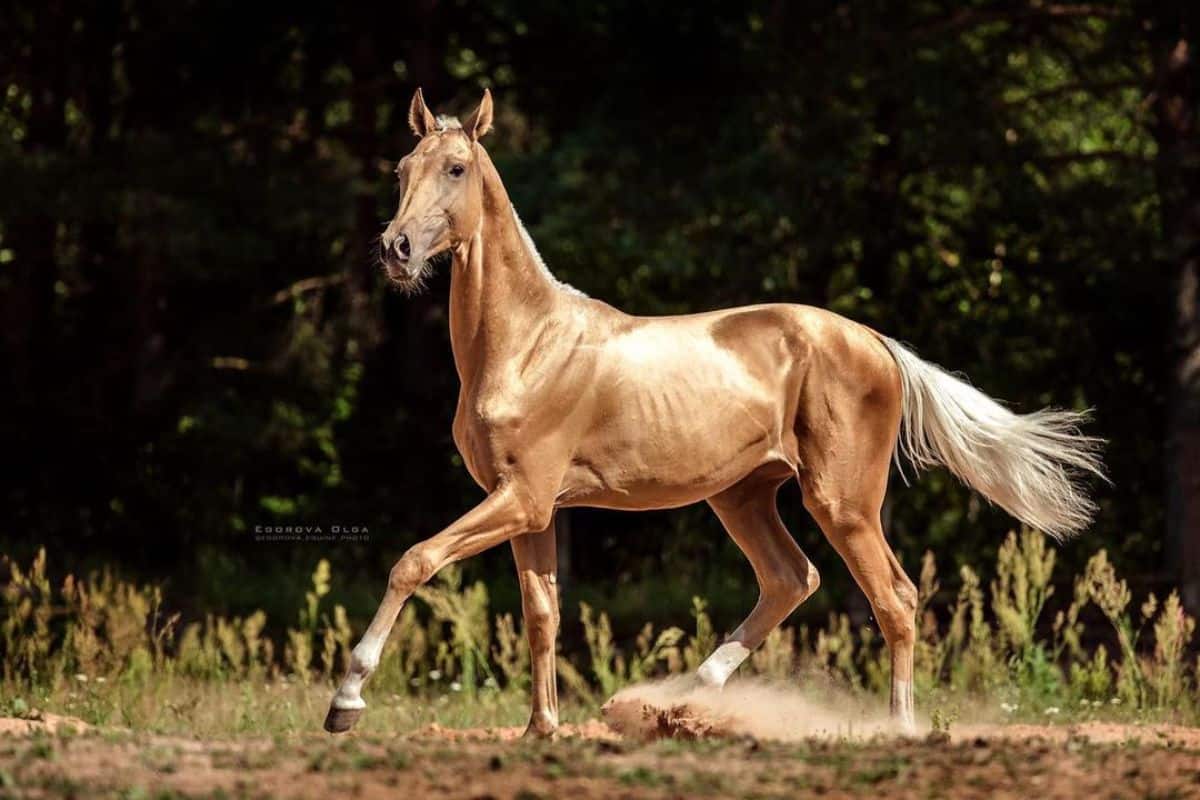 The Akhal-Teke has wonderful hair with a unique structure that creates a glossy polish. The thin skin, metallic, reflective coats, minimal mane, and tail hair help keep them cool in their native desert environment.
Some may call the color of this beautiful stallion a palomino, but native Turlmenistanians know this color as gold. Royalty seeks Akhal-Teke horses with a rich golden color that resembles liquid gold in the sun. The mane is typical of the breed, as is the thin tail.
8. Black Akhal-Teke
A magnificent black Akhal-Teke racehorse. The three white socks stand out against the dark coat, and the horse has unique facial markings with the offset star and snip.
The Akhal-Teke has tremendous endurance. Raised in hot, desert-like regions, these rare horses can run up to 35mph.
9. Proud Bay Akhal-Teke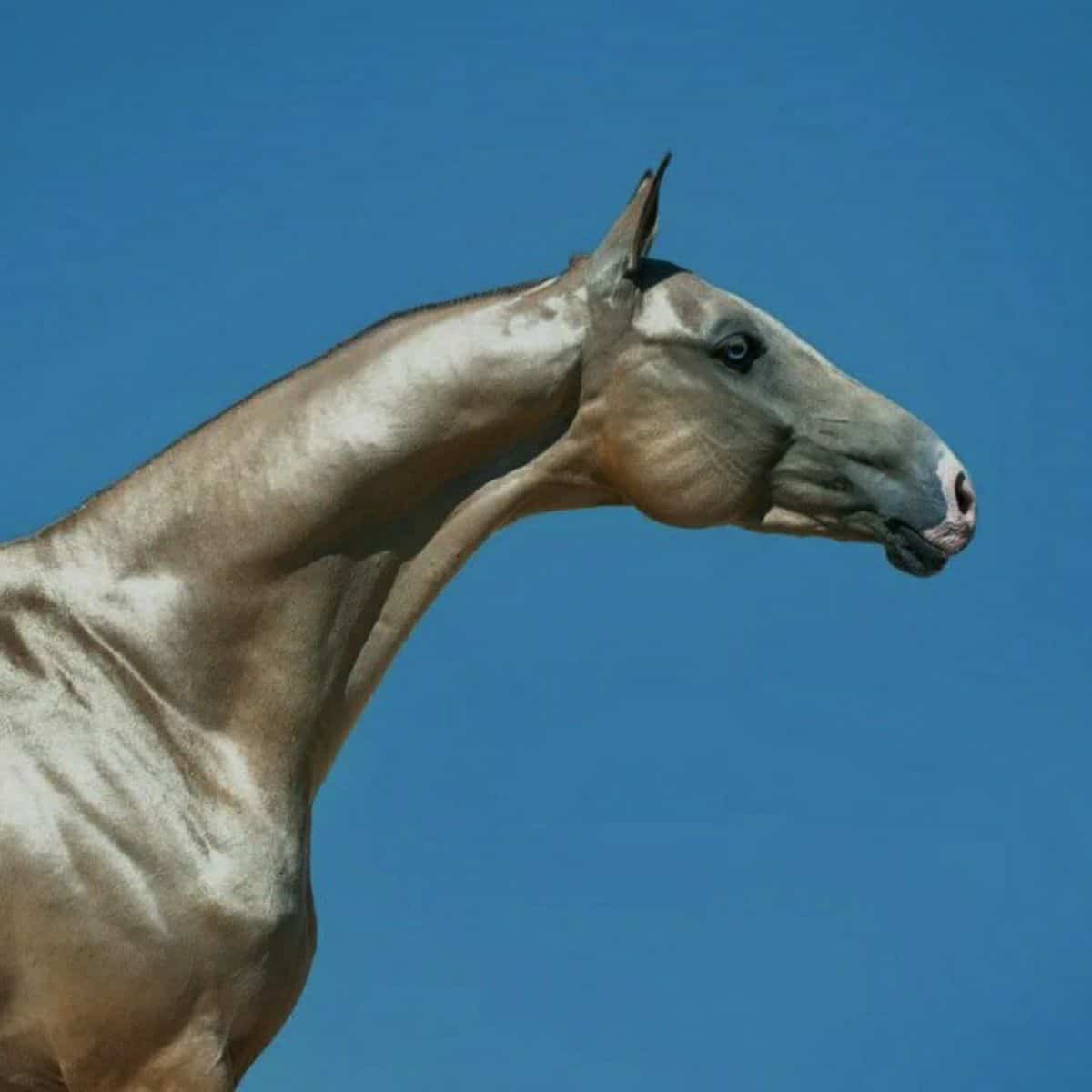 A breathtaking bay with a blue eye exhibits the metallic sheen that makes the Akhal-Teke famous. The Akhal-Teke breed has been recognized for over 3,000 years, dating back to
With an average height of 15 - 15.2 hands, this breed is refined with a long neck, a lightly built body, and long, toned legs. The legs are uniquely structured with tiny hooves, short cannon bones, and long pasterns.
10. Heavenly Akhal-Teke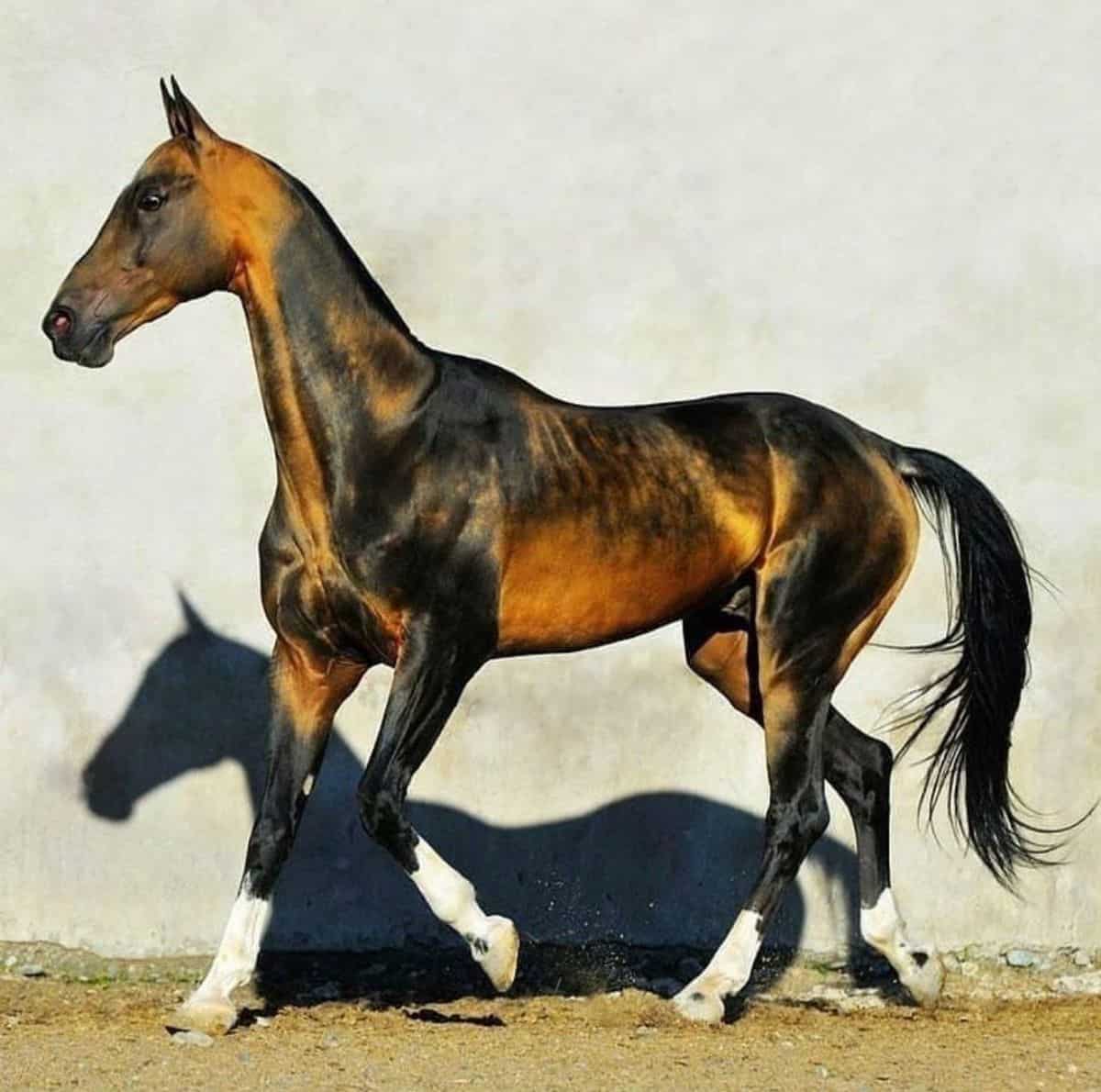 With four white socks, this dappled bay horse is eye-catching for sure. Did you know there are over a dozen different coat colors, each with different variations? No matter what color an Akhal-Teke is, the coat is smooth and incredibly soft to the touch.
The Akhal-Teke is one of the most expensive horses due to their rarity and limited availability. A yearling horse can be purchased for as little as $5,000, but it is common to see a $100,000 price tag for a well-trained animal.
11. Rearing Dark Bay Akhal-Teke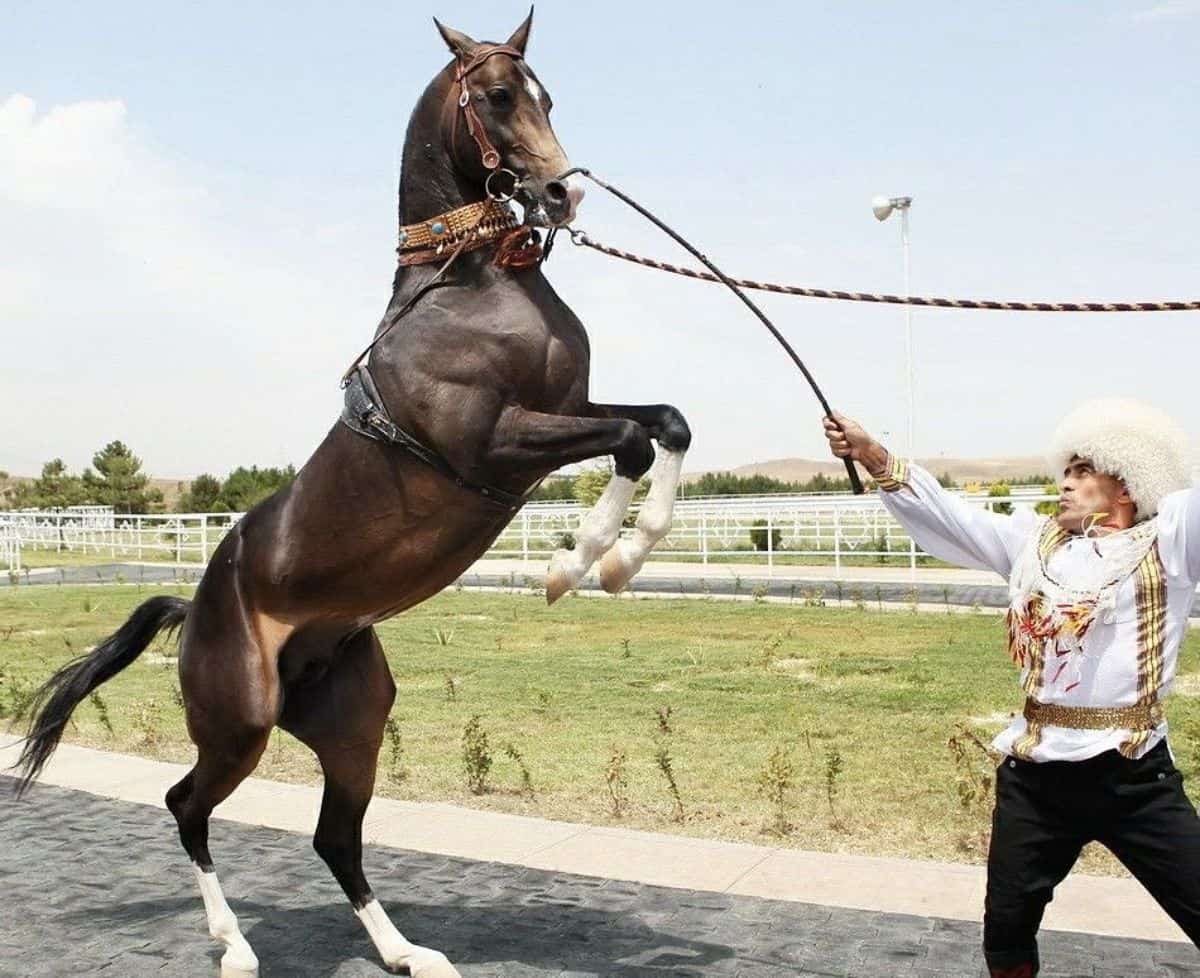 This spirited bay Akhal-Teke shows the sensitive nature of this breed. These horses are striking with their shiny, metallic coats but also brilliant, easily trained, and likely to bond with their owner.
An Akhal-Teke is for something other than the beginning rider. Their quick-thinking minds must be challenged to keep from getting bored, and their sensitive nature may be too much for a timid or inexperienced rider.
Conclusion
Viewing hairless horses can be a unique and captivating experience that is best appreciated by the human eye. These majestic and seemingly-otherworldly creatures are certainly one-of-a-kind, making them all the more awe-inspiring for any equine aficionado.
Hairless horses remain an excellent selection if you're searching for your next riding companion or simply appreciate their uncanny cuteness online.