Every horse owner dreads the day they walk into the barn and find a horse with an injury. When you are considering adding a horse to your life, you need to be aware of some things that can happen beyond standard illnesses. Colds and flu are not the worries with horses, but other issues can be a real problem, and these common horse injuries are things to watch for in your barn.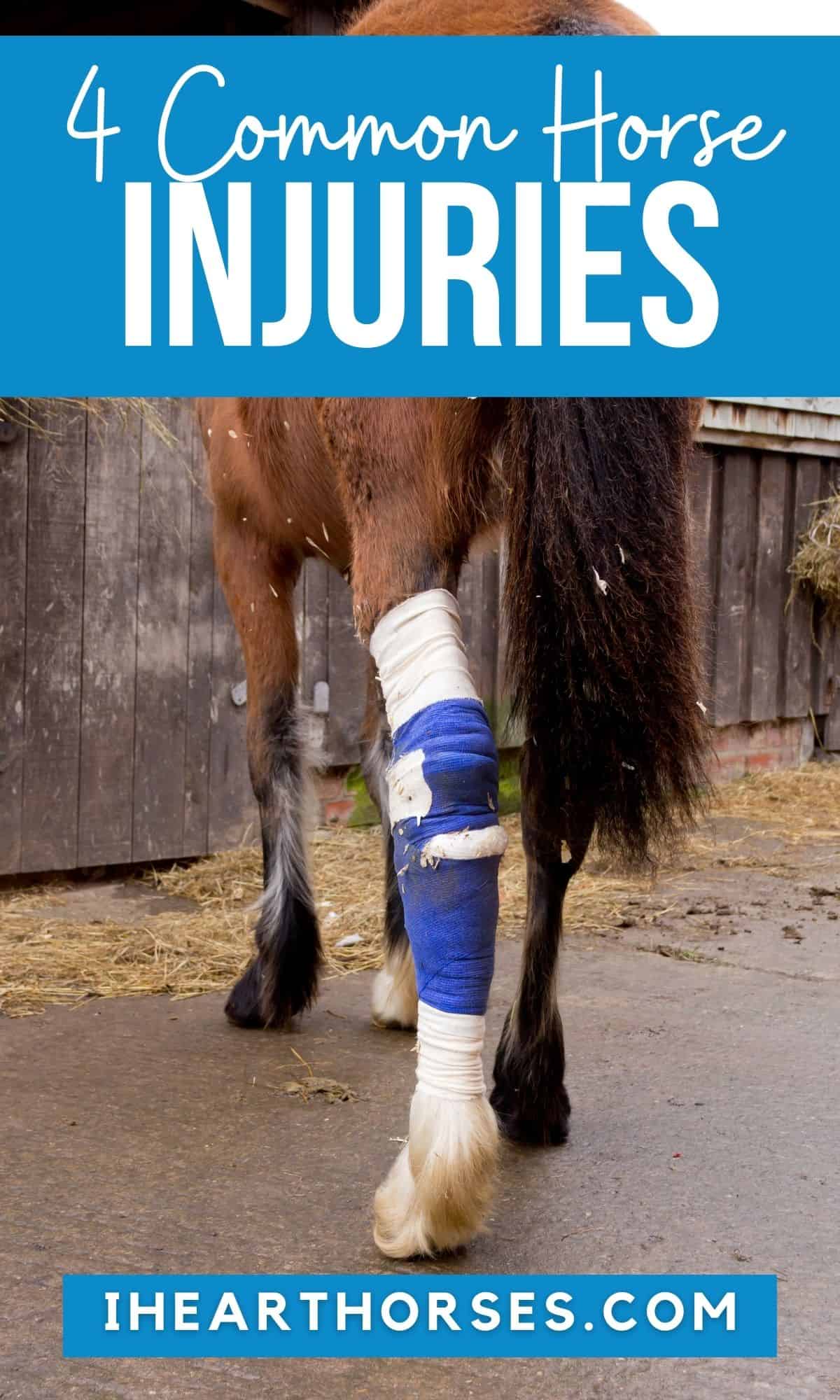 Common Horse Injuries You May Not Know
Whether your horse participates in shows or not, the animal can sustain injuries. Some injuries are more common in horses. However, you might not know too much about these injuries and how they can occur.
If you have ever watched an old western movie, you probably saw someone talk about having to put a horse down because of a leg injury. Don't fear, that is not a case that happens often and is not going to be a fear you should entertain.
Instead, educating yourself on horse injuries and how severe they are for horses is essential. If you know what to look for, you can seek medical attention for your horse when one or more of these injuries occur. These are definitely things you should know before owning a horse, and below you will learn a bit more about them.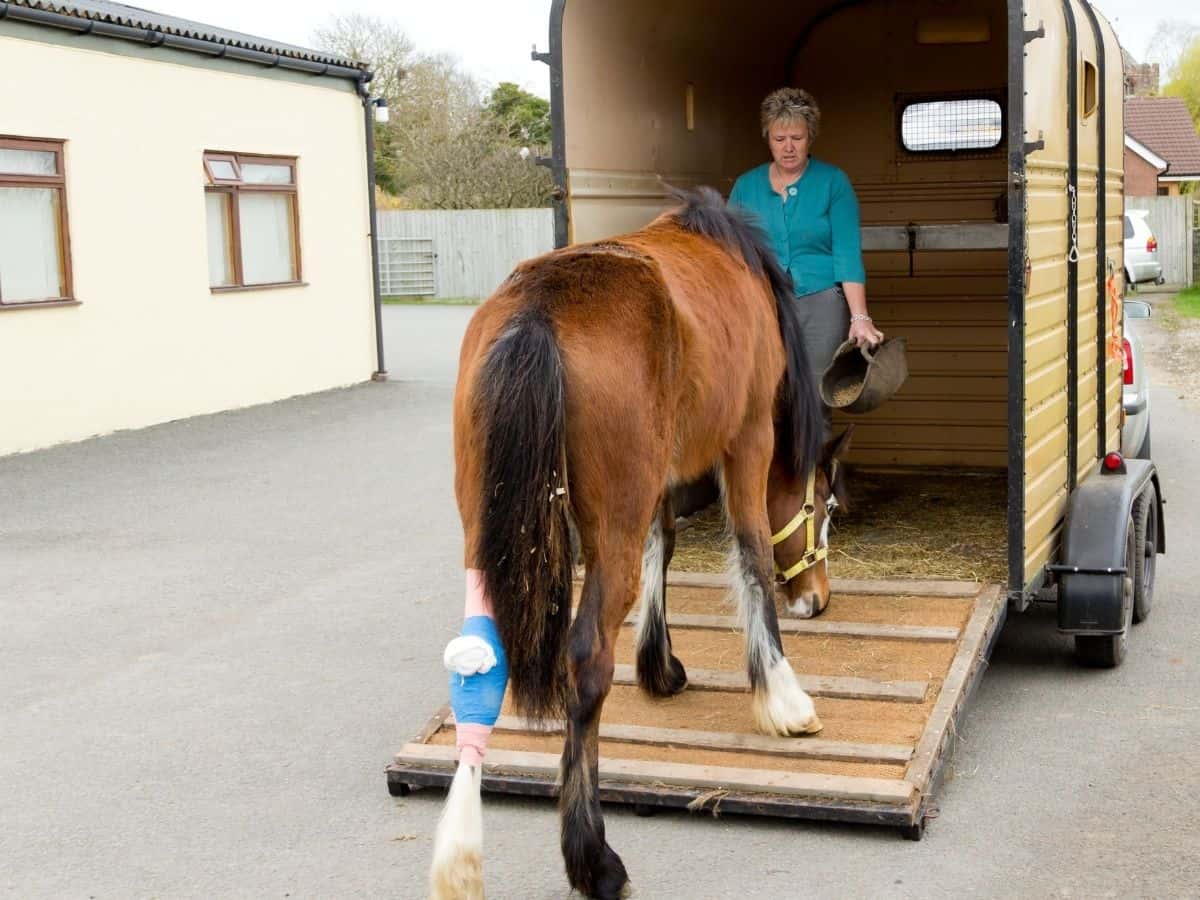 Lateral Tricep Tear
One common horse injury is a lateral tricep tear. It is a long muscle that is more prone to strain than other muscles throughout a horse's body. The damage can occur when the horse gallops around, putting a strain on the muscle over time. You may notice that your horse struggles to gallop or jump around if the animal does have a lateral tricep tear. This may even be something that would be a red flag to notice while grooming your horse.
You would need to pay attention to the horse's movements to see if you notice a change. If your horse is not moving the same way, you should have the animal checked out by an equestrian veterinarian who can determine if there is a lateral tricep tear. Your horse may need surgery, but it does depend on its condition and the severity of that tear.
Osteoarthritis
Equine osteoarthritis is common in aging horses and can lead to quite a bit of pain and discomfort. These horses may have difficulty moving as fast as they usually would but can still gallop, jump, and even take people for rides.
If your horse has osteoarthritis, a type of disease in the joints that causes discomfort, you will need to talk to the veterinarian. You can go over a suitable treatment plan to keep your horse comfortable while relieving some pain. The right treatment can provide horses with much-needed relief.
There may even be some vitamins horses need that can help support stronger bones and eliminate discomfort from osteoarthritis as they age.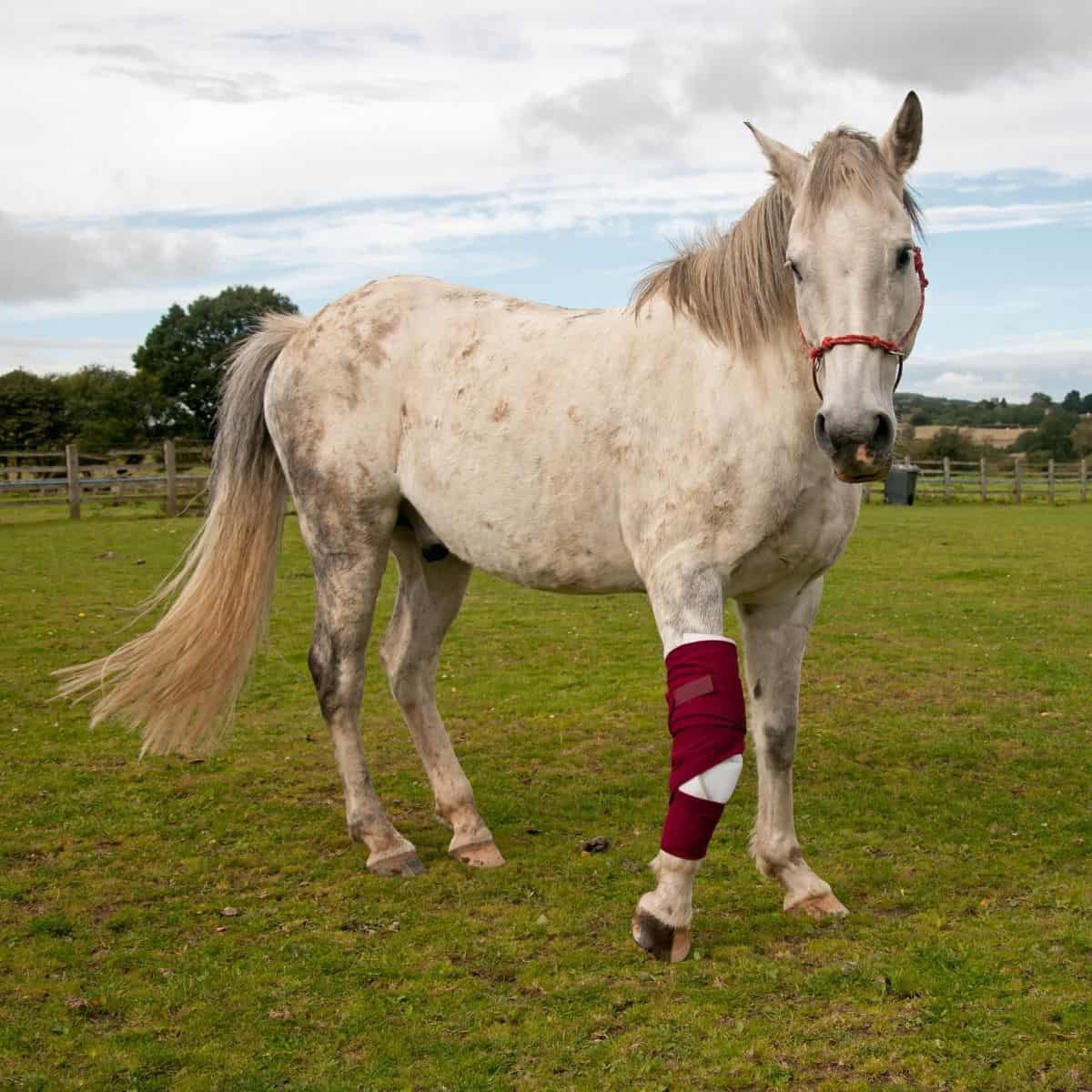 Myositis
Myositis negatively impacts a horse's muscles. It typically occurs as a result of a respiratory infection that can develop. Horses with myositis may lose proper function of their upper-body muscles over time.
The condition commonly occurs in quarter horses. When diagnosed with the condition, the veterinarian may start the horse on antibiotics to kill the infection before it causes additional damage. Besides taking antibiotics, the horse may need corticosteroid treatments to protect the muscles from full deterioration.
If you have quarter horses, you may also want to check out these facts about quarter horses. They are unique animals and may have different care or concerns than others.
Tendonitis
An injury that commonly develops in racehorses is tendonitis. Other horses that do not participate in races can end up with this condition, too. When a horse has tendonitis, it may experience some pain. It helps to provide the horse with ice packs on the swollen areas of the body to offer relief.
Along with using ice packs, anti-inflammatory medication often gets administered to the horses to relieve their pain. Although it is uncomfortable, tendonitis will usually heal after several weeks. During the healing process, it is best for the horse to avoid participating in any strenuous activities that could quickly put a more significant strain on its tendons and muscles.
This is common in ex-racehorses and maybe something you want to consider before bringing one into your barn. They all need homes and love, but sometimes we don't always have the means to care for issues they have from their past.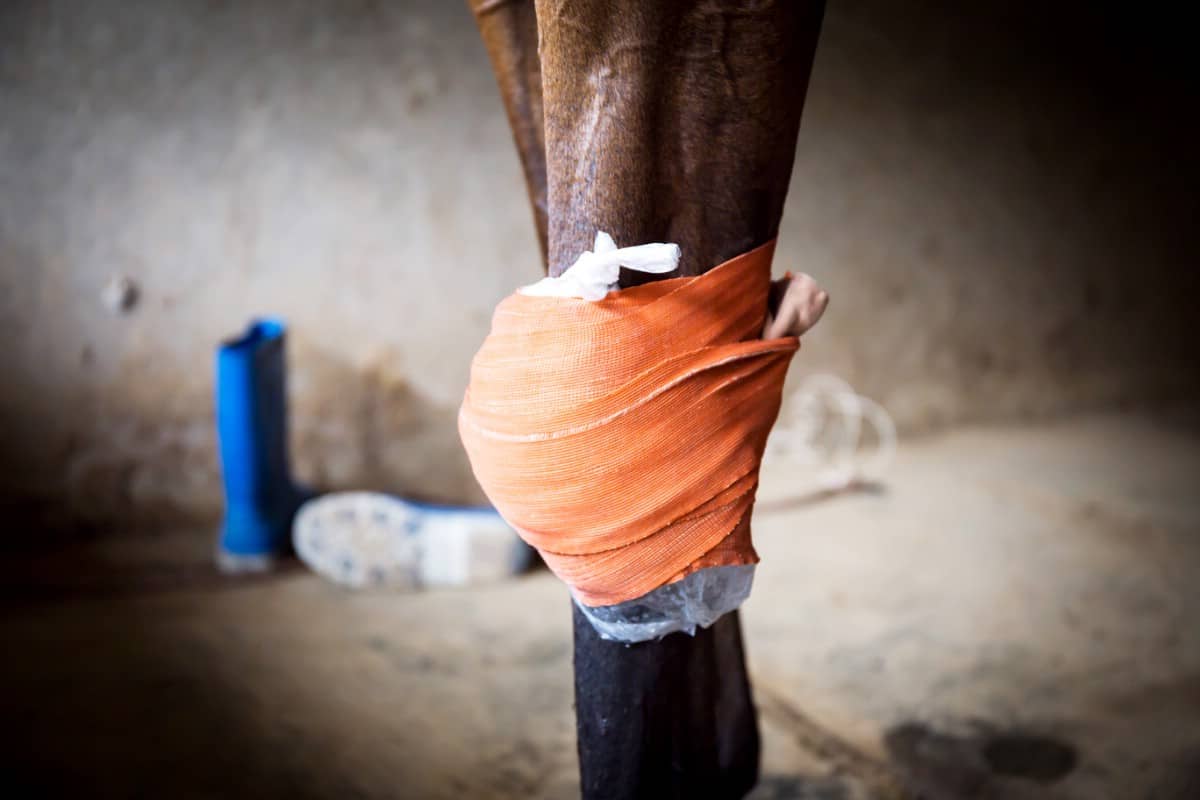 Always Be Aware of Your Horse's Health
A horse can suffer from different types of injuries, whether they are racing and jumping at shows or not. Even something as simple as galloping for extended periods can lead to injuries that cause a horse to experience discomfort. A few of the most common injuries include lateral tricep tears, osteoarthritis, myositis, and tendonitis.
While these are a few of the common injuries that horses can sustain, there are plenty of others that can negatively impact them. If you believe your horse has an injury, you will need to have the animal examined by a skilled equestrian veterinarian. The veterinarian can perform a thorough examination, provide an accurate diagnosis, and go over various treatment options with you to keep your horse comfortable.
More Horse Health Tips