One question that is regularly asked by those new to horses, is what does the term quidding mean. In a simple answer, horse quidding refers to something that happens when a horse is usually dealing with some discomfort in its mouth. The horse may begin eating food but will spit out bits and pieces of that food on the ground. It can be bothersome to both the horse and you, so let's see how you can prevent or fix this when it occurs!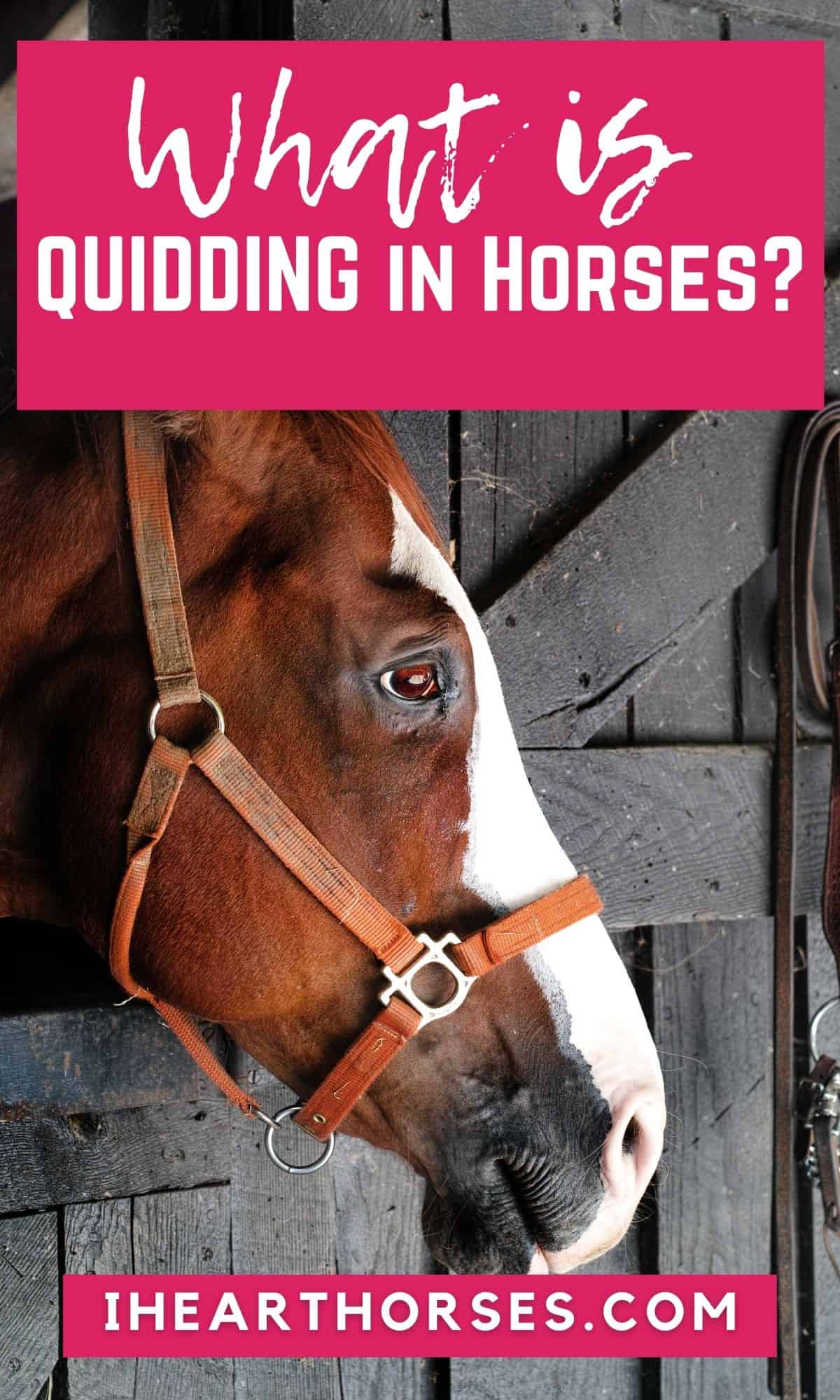 What Is Horse Quidding and How Can I Treat It?
You may notice that your horse has started quidding because you are noticing pieces of food lying around that are somewhat moist and chewed, but not entirely. If you have spotted this happening on your land, you should know that your horse is likely in some sort of pain. It is important to get to the bottom of what is causing such an issue.
As a horse owner, it's important to pay attention to any change in behavior, including eating habits. Since quidding can be serious in horses, pay attention to what's going on and get to the bottom of the problem as fast as possible. Make sure you are watching for signs your horse is stressed.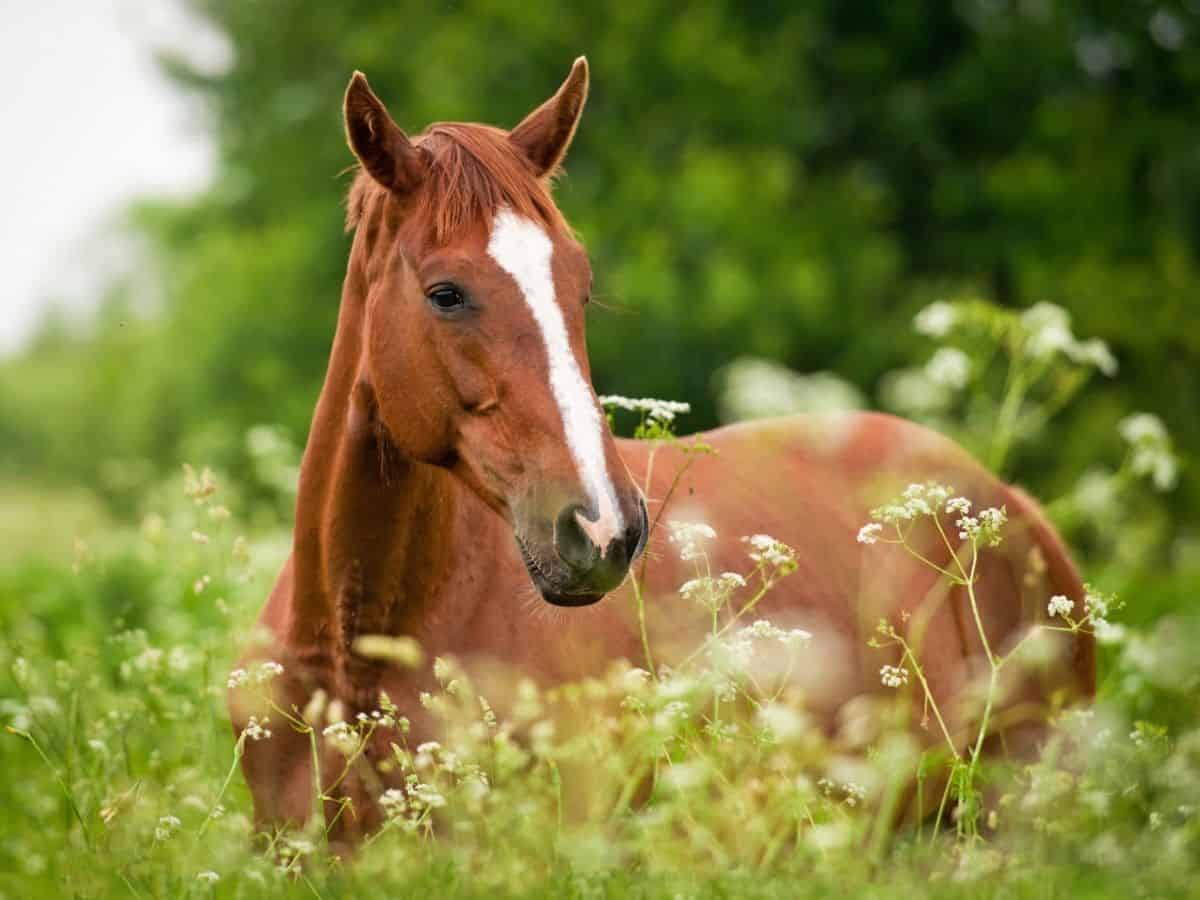 What Causes Horse Quidding?
The most common cause of horse quidding is mouth pain. However, a horse can experience pain in the mouth for several reasons, so it isn't always just one thing creating the problem.
Broken or damaged teeth
The teeth inside your horse's mouth may be causing various problems. One thing that can happen is that the teeth have become a bit too sharp or are not all even. When biting down on food, the uneven teeth can cause pain or even break.
Another issue is when there are mouth sores, gum disease, or even food stuck in a tooth. While not as common as other things, these can all happen at various times and create a problem.
Although it can happen to a horse at any age, quidding is more likely to happen in older horses. While the horses want to eat, their teeth make it difficult for them to properly chew the food provided, thus causing quidding to occur. Quidding is most damaging to the horse because it can cause them to become malnourished.
Overcrowding of teeth
Another cause of extreme discomfort in horses is overcrowding of the teeth. It may be surprising to hear, but some horses will run into the issue of having too many teeth! Just like with their human counterparts, a horse can be born with a smaller jaw or too many teeth, and this creates a bit of pain and difficulty when chewing.
Unfortunately, if overcrowding is the cause, the pain typically continues until several of the teeth get extracted by a professional. This is just another reason why regular dental and health care for your horse is so important!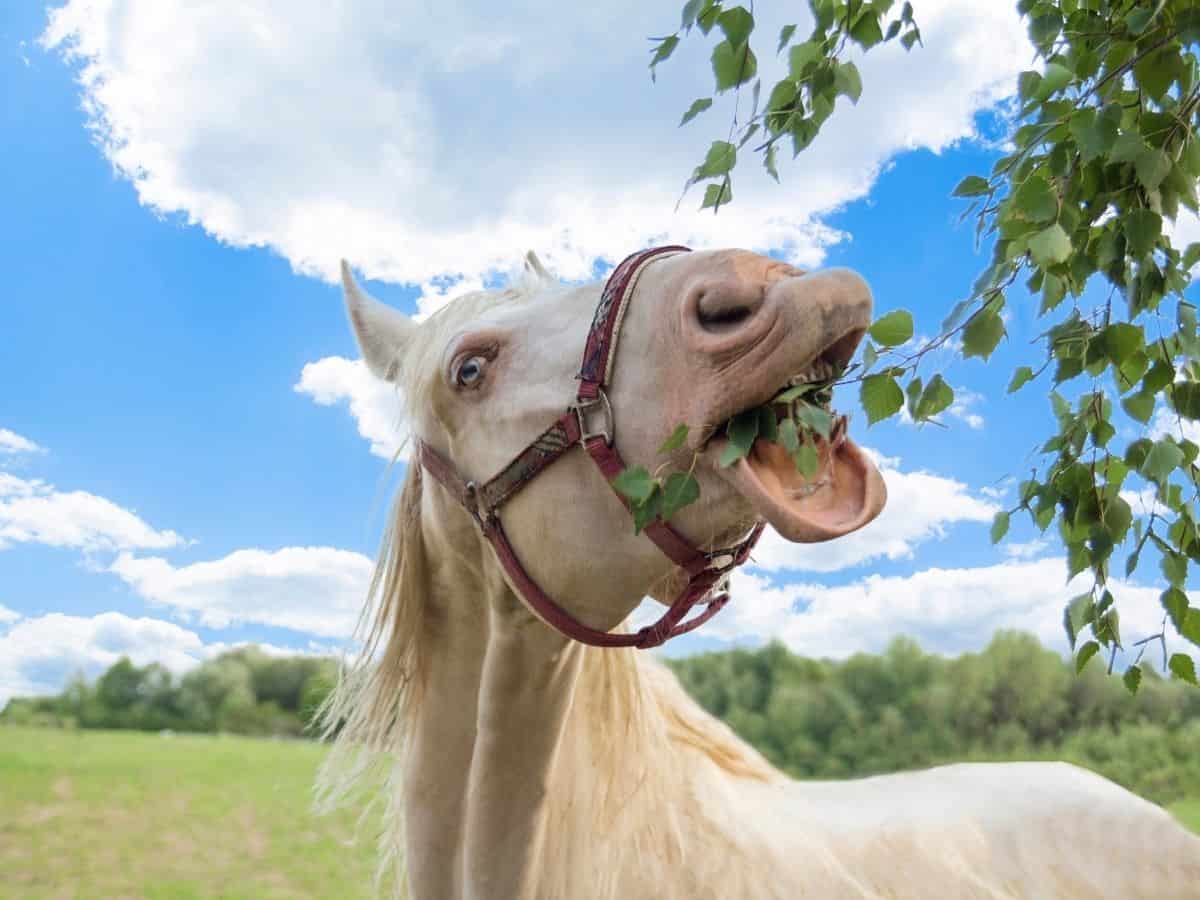 Is There a Way to Stop a Horse From Quidding?
Putting a stop to the quidding is important. You want to make sure your horse can eat without feeling uncomfortable and leaving a mess behind.
If you want to treat the quidding, you need to consult an equine veterinarian or equine dentist to work on your horse's teeth. Options include extractions, antibiotic treatments, or filing down teeth that are uneven and causing issues. What is done to treat your horse depends upon their unique needs. You will want to follow the directions of your veterinarian to make the proper choice regarding your horse's care.
Some of the services include removing sharp areas from the teeth and treating any infections in the mouth with proper oral medication. These treatments can make such a significant improvement by drastically reducing the pain and discomfort. As a result of the dental treatment, your horse should have no problem chewing and swallowing its food as it did before.
Here are some more important things to know about a horse's teeth that you should be aware of when calling out an equestrian vet or dentist!
What You Can Do to Help Your Horse
When you first notice that your horse is quidding, make an appointment with a veterinarian who provides equestrian services. If there is a bit of wait to see them, you can provide softer foods to your horse in the meantime. You may want to offer some softer selections to make it a bit easier for your horse to chew its food.
Protect Your Horse's Health
Horse quidding is a problem that occurs when a horse is experiencing pain inside its mouth. The pain can occur due to overcrowding or sharp teeth throughout the mouth. You will need to seek professional help for your four-legged friend. The findings from the examination will determine the exact approach you need to take to treat your horse and improve its oral health. With help from an equestrian dentist, you can put a stop to quidding for good while making sure your horse feels its best.
More Tips for Horse Owners