Whether your horse is a sport horse, workhorse, breeding horse, or just the family horse for riding, at some point your horse will experience an injury. We hate seeing our horses in pain, and we all strive to make sure they stay healthy. Sometimes, however, it does happen. But what can you do to prevent that? Below are some common injuries that your horse may end up having and how you can treat or avoid them from happening.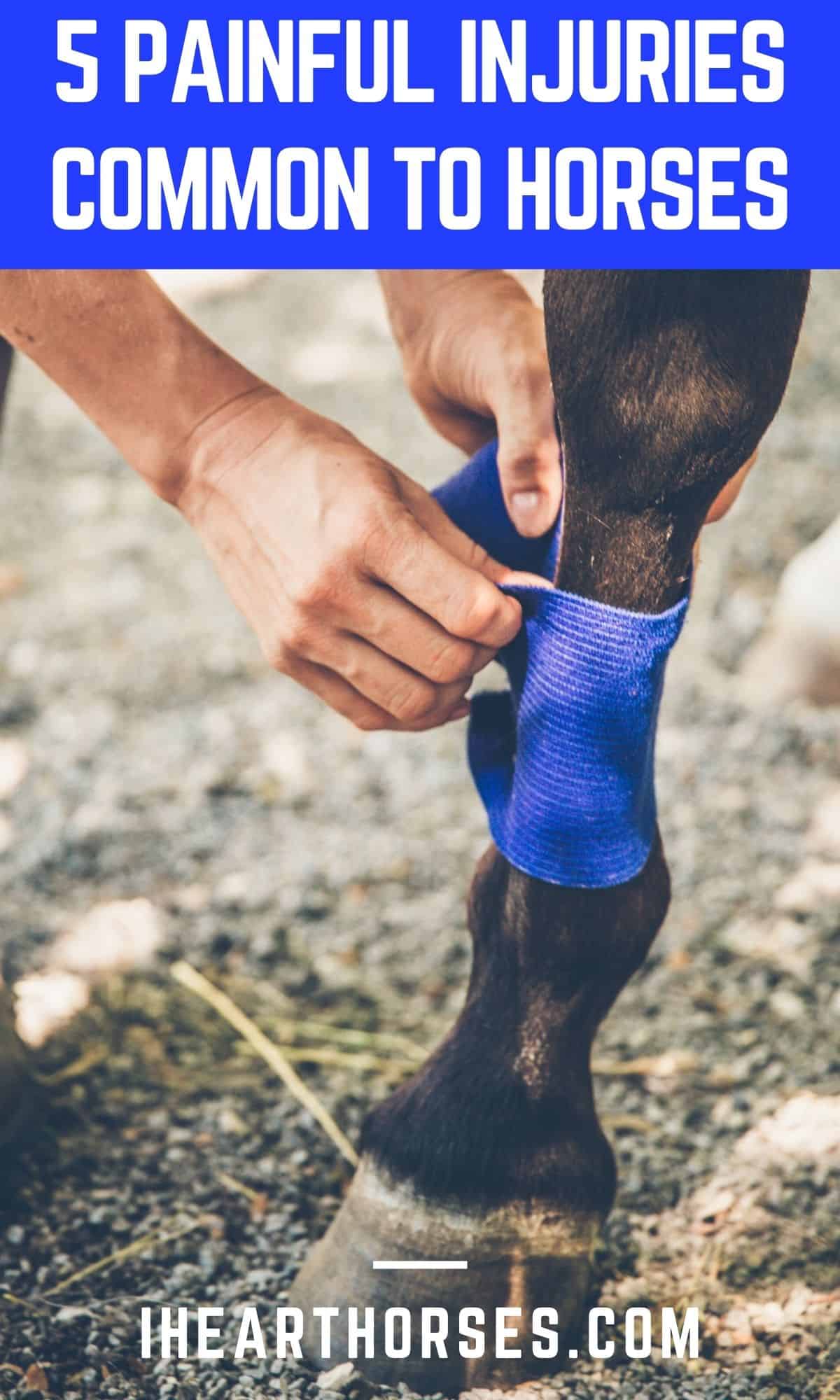 The Most Common Horse Injuries
It's impossible to avoid all injuries all of the time. In order to help you be prepared, I have compiled a list of some of the most common horse injuries with tips for how to avoid them. Different ailments affect different horses and of course, not all horses will react the same way to an injury. Ultimately, you know your horse best and can tell if they need more or less attention. Just keep these things in mind as you take care of your horse.
If you aren't sure about how to spot things like this, you may want to check out this list of red flags to look for when grooming your horse. You might even benefit from reading about common hoof problems that can be an issue and lead to more pain when combined with some of the injuries below.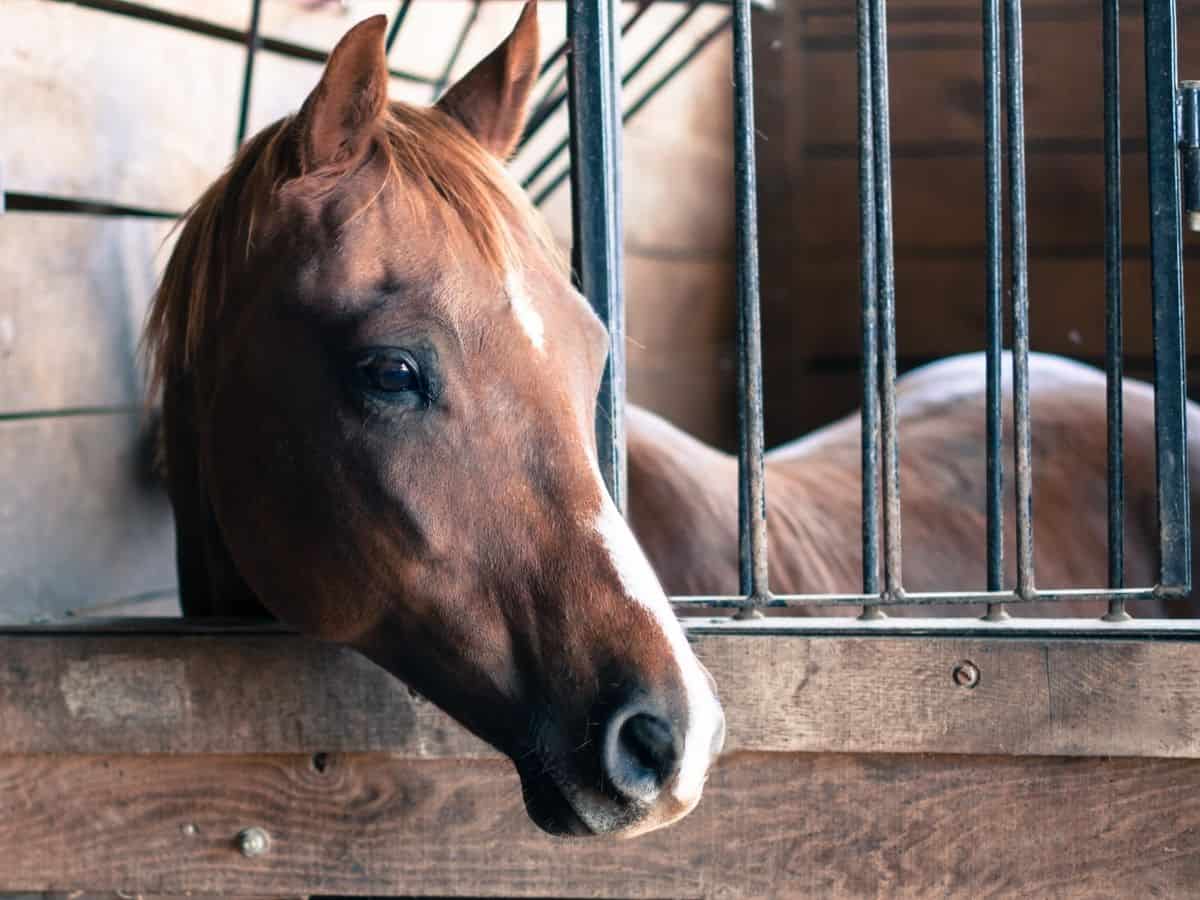 Sore Muscles
How do you feel after a workout at the gym or a long day of working in the barn? Sore? Just like you or I may experience sore muscles after working hard, your horse will too. Even though sore muscles are mostly caused by working hard, a poor-fitting saddle can cause aches as well.
Signs of sore muscles include:
Tender skin
Swelling
Limited range of motion or lameness
If your horse flinches or pins back his ears when you massage or press an area, it may indicate muscle soreness.
To treat sore muscles, be sure your horse is well hydrated and give your horse a few days off to recover. You may also need to give your horse anti-inflammatory medication as directed by your veterinarian. While their bodies are different than ours, much of the same principles apply when it comes to healing. Rest, hydration and the right medications and care go a long way toward helping.
If you want to prevent sore muscles, I recommend checking out this post about warming up your horse to help prevent injuries. You may also want to look at your saddle and here are some signs that your saddle is not fitting properly. Both of these can go a long way toward preventing further injury or regular soreness.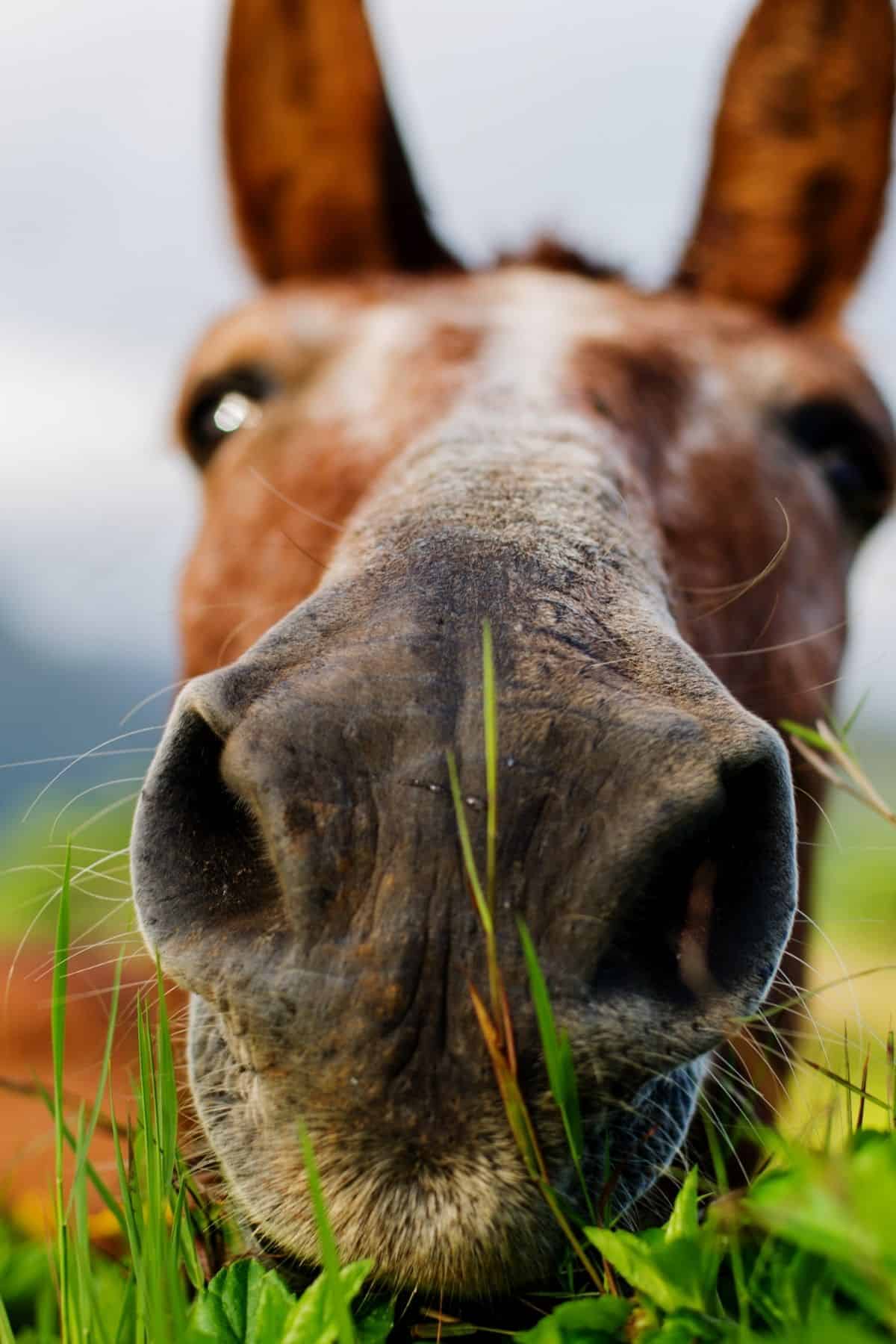 Joint Inflammation
Happening often with sport horses, joint inflammation is one of the most prominent horse injuries you may be facing. Inflammation or synovitis occurs in a horse's hock, coffin, or ankles and is generally caused by a change in motion or intensity of your horse's activities. If your horse acts sore or looks stiff at the beginning of work, they may be suffering from joint inflammation.
Joint inflammation will best be treated by rest in the form of seven to ten days off or even up to a month off depending on the severity of the inflammation. Some cases will require your veterinarian to administer joint injections or cold therapy to resolve the inflammation.
One thing to remember is that much like their human counterparts, as horses age they are more susceptible to joint issues, and even arthritis. You may want to be aware of what you can do for an arthritic horse. While not the case in every horse, it's a good idea to pay attention and have a plan in place. You may find yourself facing the question of if you need to retire your horse from regular work and activities to help prevent further issues or continued pain.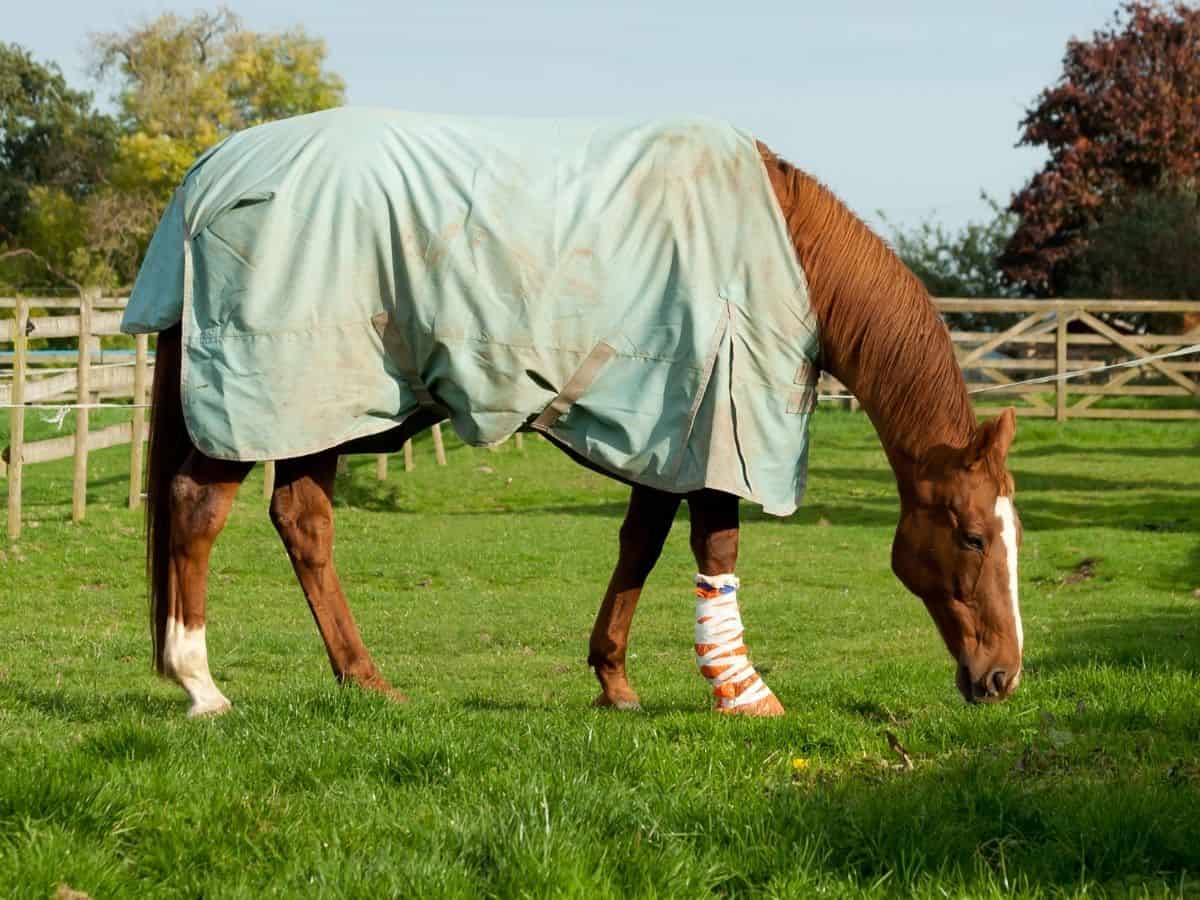 Bone Bruise
Since it is generally caused by an impact, a bone bruise will typically happen in a horse's foot or ankle joints. It isn't a fracture to the bone so it can't be detected on X-Ray but in some cases can be seen on an MRI.
The bad news is that a bone bruise can take several months to heal. The good news is that after healing your horse will return to normal. One way to prevent a bone bruise is to be sure your horse has good shoeing. Here are some tips for finding the right farrier for your horse. Trust me when I say the right person to care for your horse's hooves is an investment you must make.
Bone bruises are one of the causes of lameness in horses but can be prevented when watched for and treated right away. Making sure your horse isn't put into situations where they may injure their hooves is important, but not always practical. Just be mindful and watch for signs then work to heal as soon as possible.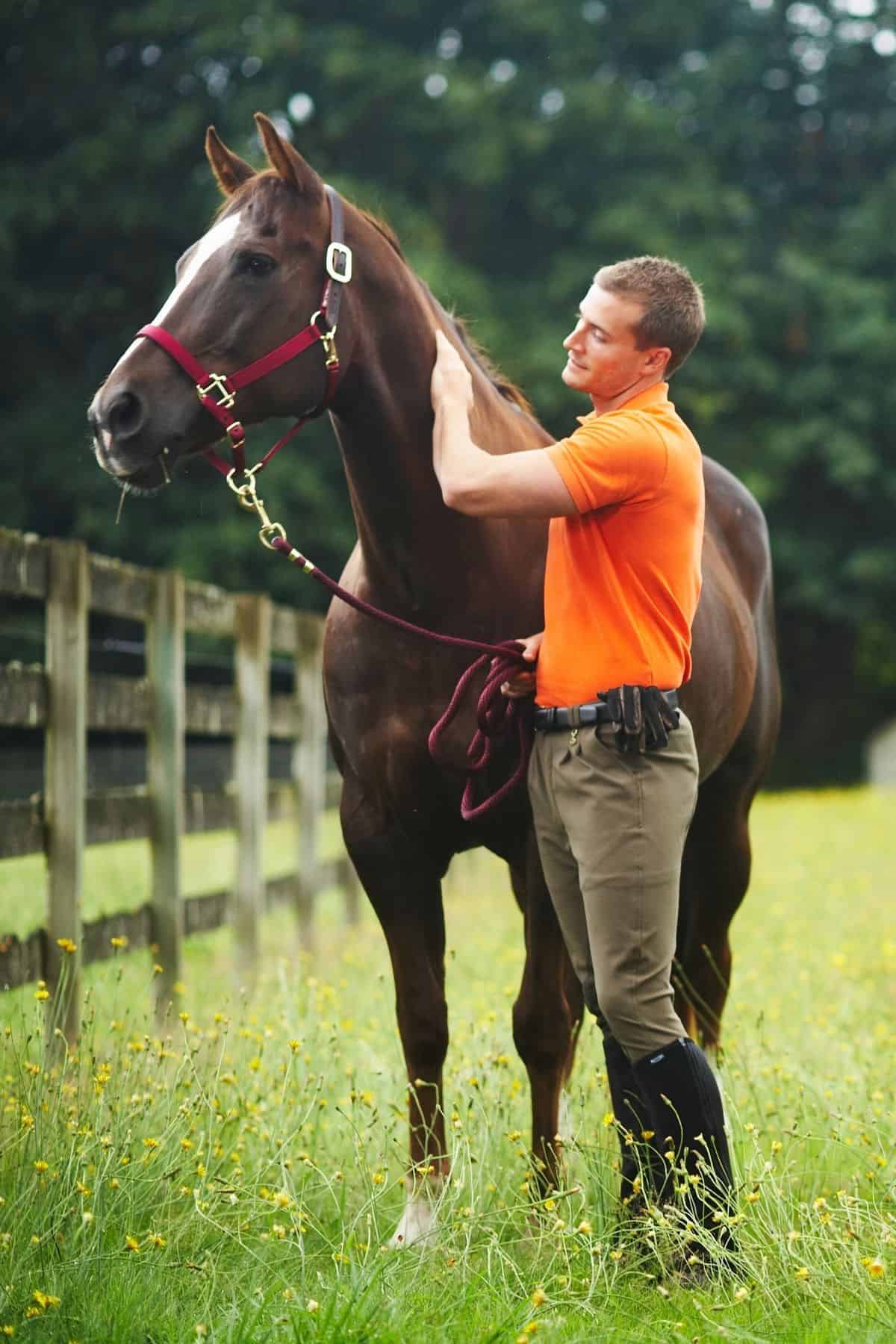 Suspensory Ligament Injuries
The suspensory ligament is what helps the ankle joint when it's holding up weight and once the weight is removed, it goes back to normal. If too much weight is placed on the suspensory ligament or if there is stress from prolonged or repeated extra weight the suspensory may give out.
It is hard to know that this injury has happened because it can be almost unnoticeable. If there is a tear, then you might notice the leg is inflamed or delicate. The best way to know for sure is to have your veterinarian do a physical exam. Your vet can use ultrasound to monitor the progress of healing.
Recovery can be a slow process and may involve icing, horse-wraps for the leg(s), and slowing starting to hand-walk. An easy way to prevent this is to make sure your horse is not being overloaded or struggling to carry or pull more than they can handle. Think of this like a muscle strain you could get from lifting something too heavy, or even lifting with your back and not your legs.
Pay attention to the signs that your horse is in pain and change how you handle their care or work. While it may not sound like it would matter, some horses just aren't built to carry heavy loads. This includes individual people riding as well as pulling or carrying items around the farm or ranch. Just watch for signs your horse is in pain and do your best to keep them healthy and safe from injury. You may even consider looking at breeds that are better for larger riders as they are better at managing the weight.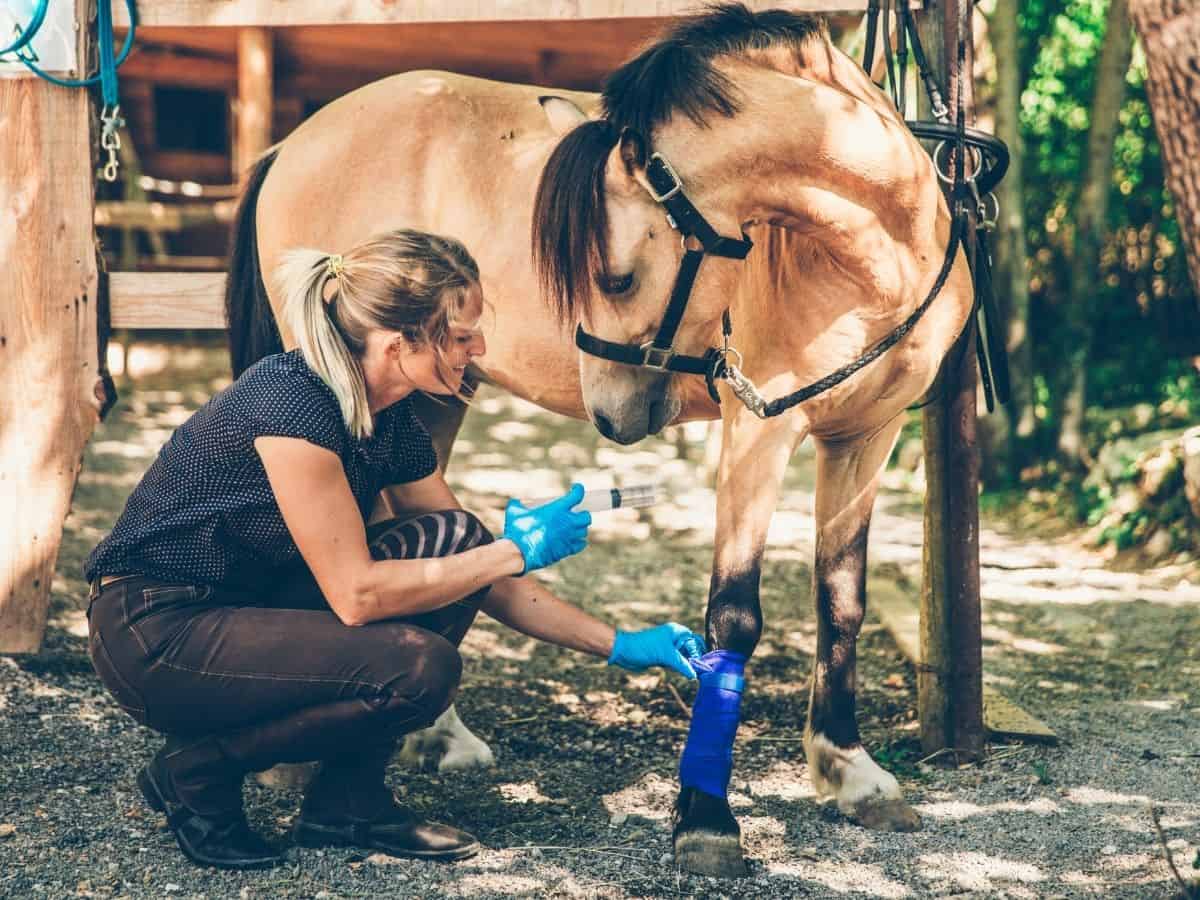 Deep Digital Flexor Tendon (DDFT) Damage
Rounding out the list of common horse injuries you want to avoid is DDFT Damage. A horse's support and positioning in the foot comes from the DDFT which runs down the back of the leg and behind the heel where it attaches to the bottom of the coffin bone. This is one of the most severe injuries a horse can encounter, and the rehab is a nine-to-twelve-month process.
Recovery from DDFT damage takes a lot of patience, hand walking, and shoeing changes as well as continued guidance from your veterinarian. This is one that is perhaps the most damaging and can really change a horse's life and workload permanently.
With all of these injuries it is important to know your horse and watch for any changes so that you can catch injuries early and consult your veterinarian. Paying attention and spending time with them daily to see how their body is functioning day to day is a must.