Your horse's hooves are their foundation and it's critical that they are well cared for so your horse can be healthy and enjoy their days. While some like to think they can manage this on their own, it is vital to your horse and their health that you find and pay for a quality farrier to care for their hooves. Whether you are for or against shoes on a horse, they still need care, and below are some tips to help you make the best decisions for your horse.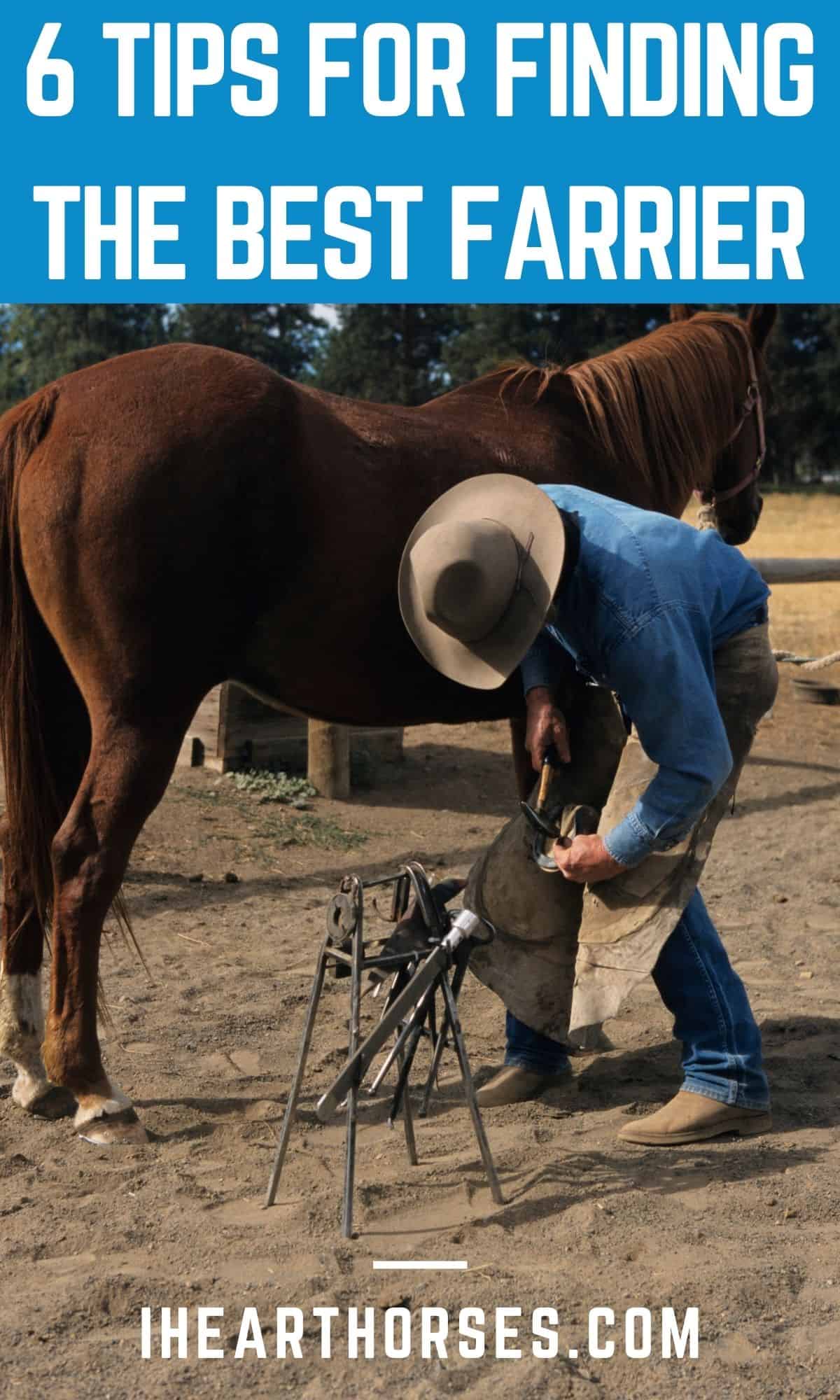 Tips for Finding a Quality Farrier
A farrier is a specialist in horse hoof care which includes everything from trimming to balancing and shoeing. If you are searching for a farrier for your horse, my list will help you find a reliable and skilled professional.
STOP: Before you go any further, I encourage you to go over and read about the things everyone should know about horseshoes, as well as why horses need shoes. Understanding these things will help you understand more about the choice of farrier and why it is so important to your horse.
Certification
Surprisingly, farrier certification is not always required in the United States. You could happen onto or by word of mouth find an experienced farrier who isn't certified, however, when unsure or starting new you should always look for a certified farrier.
The American Farriers Association (AFA) is where many farriers will go for certification. Look for a farrier who has earned the AFA's CF (Certified Farrier) or CJF (Certified Journeyman Farrier) credential.
While some may say this isn't necessary to know how to properly care for a horse's feet, if you are new to owning horses, or in a new area, this is especially important. The training received can make the difference in lameness or living a long healthy life for your horse. I love how the right shoe helps your horse, and this is a great inspirational story about a foal that learned to walk after being fitted properly.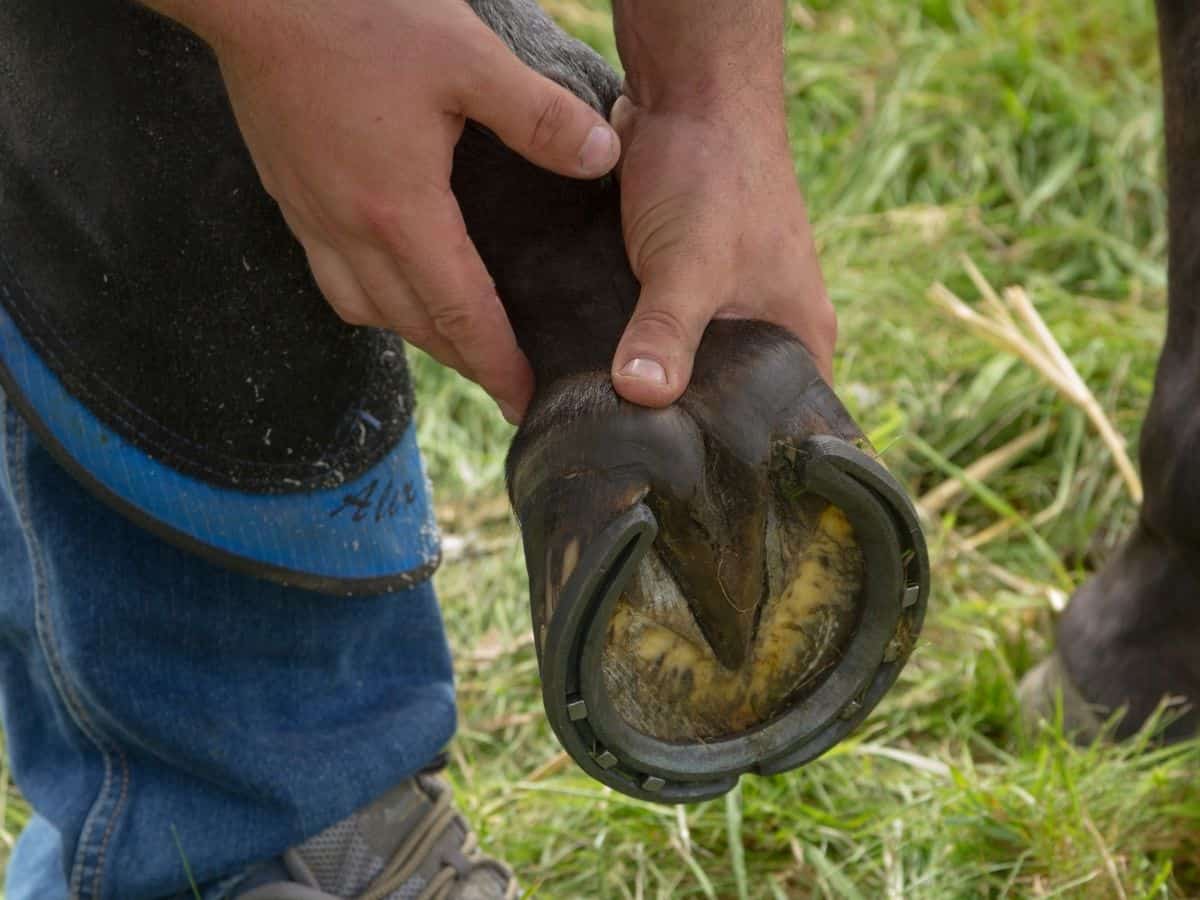 Education and Current Practices
Looking for a farrier who is well educated and willing to continue to learn is one of the top things when looking for a quality farrier. You would think that if they are certified they are educated, but sometimes that is not the case. You may already understand the idea of book sense and common sense is different. The same can apply to your horse farrier.
When interviewing a potential farrier, ask lots of questions about how they learned their trade. Ask which educational clinics, conventions, or events they recently attended. The answers to these questions will quickly let you know if your farrier is going to have the latest knowledge to benefit your horse.
It's a good idea to ask them specific questions about issues you may have dealt with in the past. Finding out how they would deal with a specific equine foot issue can give you a better idea of their practices and knowledge.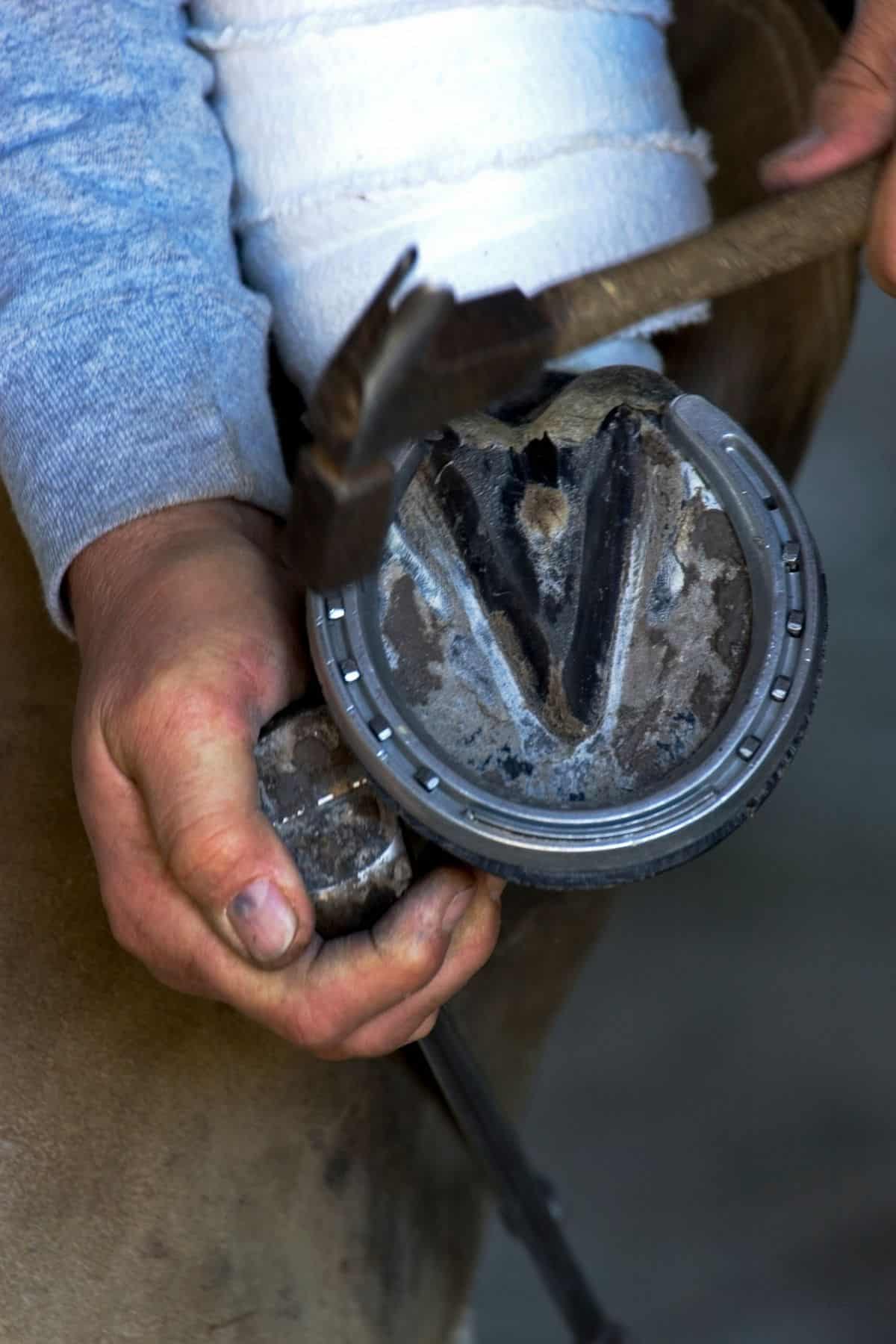 Open to Options
A quality farrier will always look for options that are in the best interest of your horse even if those options aren't their chosen way of doing things. There are always many options when it comes to trimming or shoeing a horse but often farriers have a favorite way and won't budge from it no matter what the horse's individual needs may be. Always look for a farrier who has several options for any situation.
This is easier to find if you are asking questions like mentioned above. Finding someone who has a few ideas for different struggles rather than just one set routine is best. Horses are challenging and the issues they face are rarely textbook cases. It's nice to know your farrier is flexible to different options for treatment and care.
You might even start by asking them about their opinion on these innovative horseshoes that are supposed to be better at preventing leg injuries. It's always nice to see their response to new or unique solutions.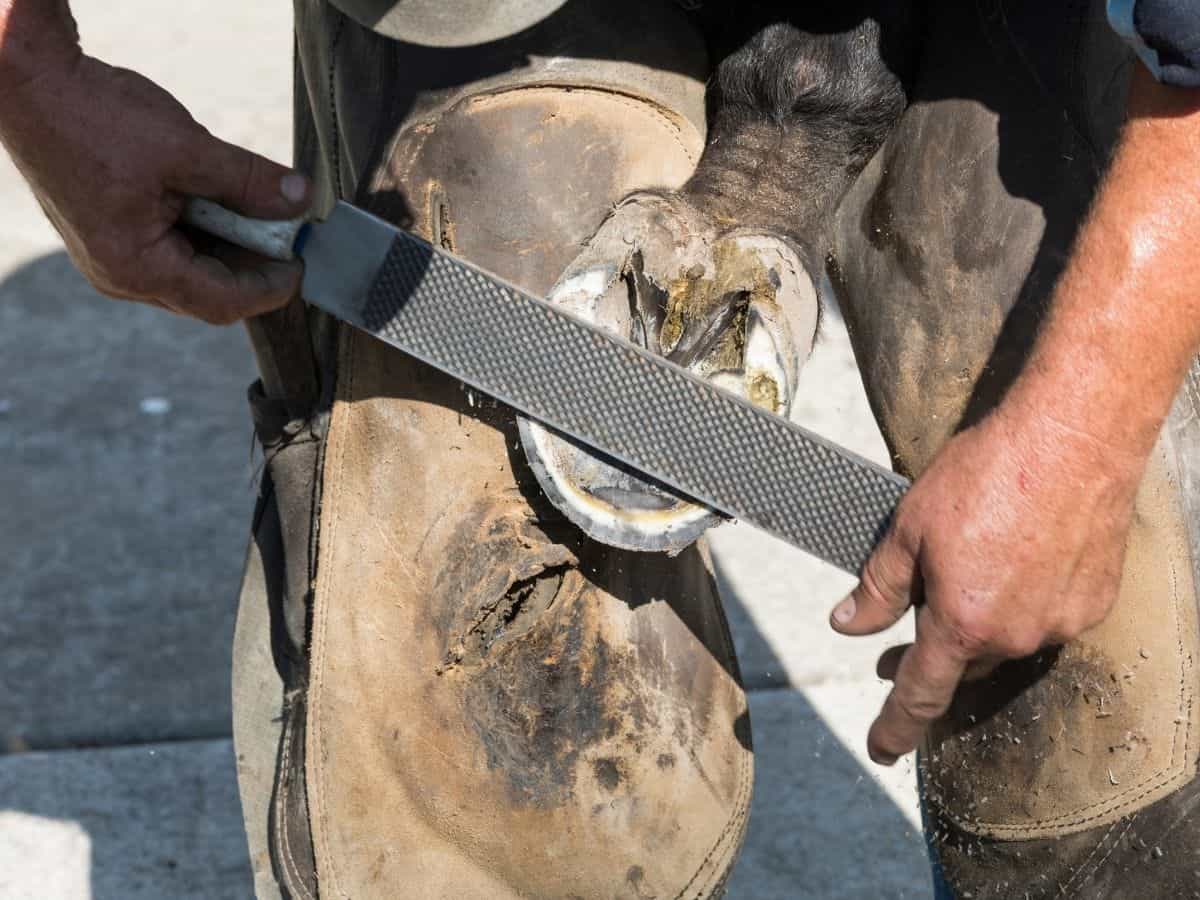 Refer or Defer
Along the same line as being open to options, a quality farrier will also be willing to refer or defer to someone else when needed. If you come across a farrier who is a "know-it-all" and never needs the help of someone else, then you should move along and keep looking for a quality farrier.
You want a farrier who is willing to refer or defer to someone who may have a better solution, be more experienced or an expert in an area of concern with your horse. A quality farrier will often admit they don't know the answer but are willing to consult with a veterinarian, nutritionist, chiropractor, saddle fitter, or any other specialist that could help your horse be healthy.
While the hoof is usually cared for primarily by the farrier, there are instances when another professional is needed. Make sure you are working with someone who isn't afraid to go the extra mile and call in the "big guns" in situations that aren't easy to manage.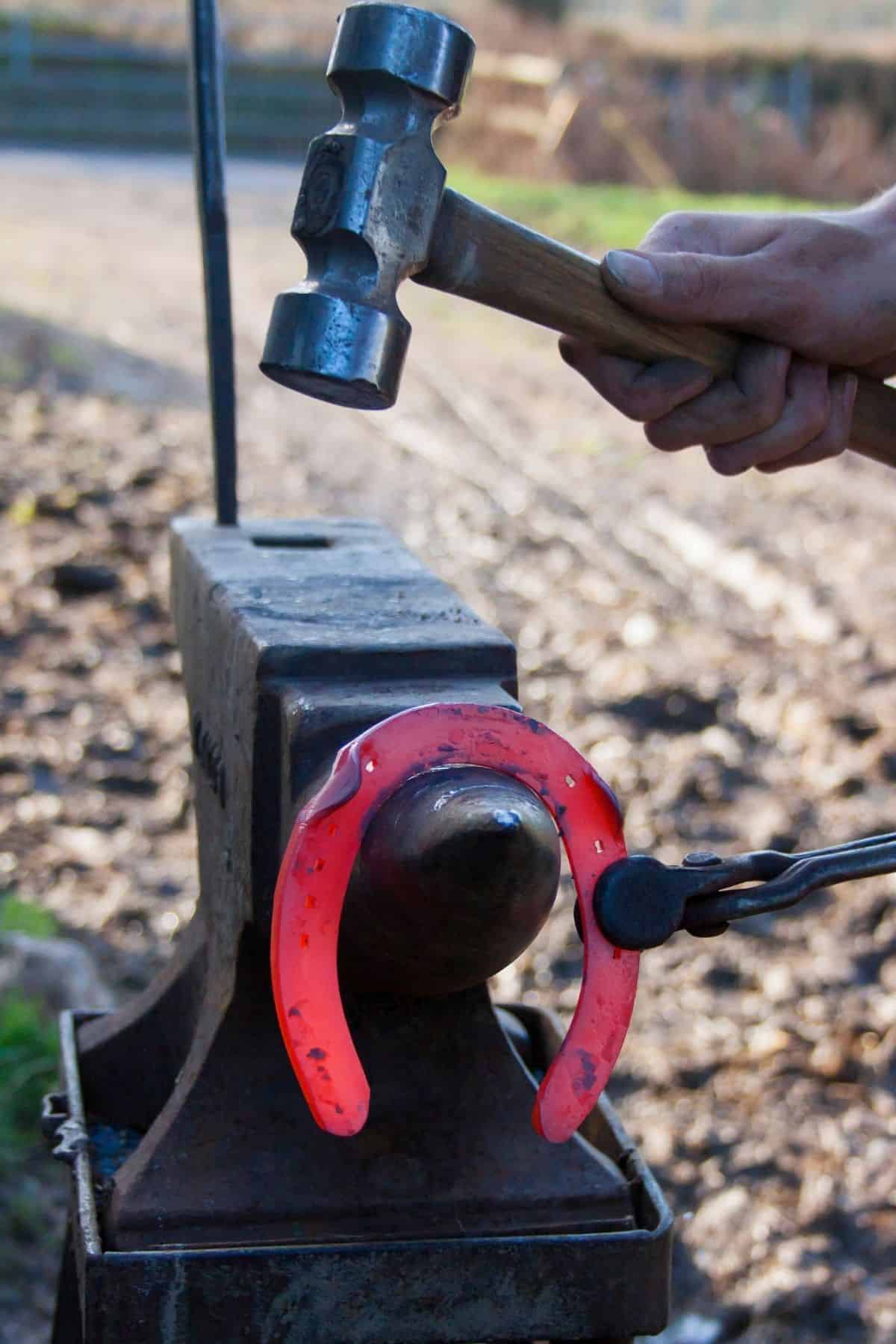 Individual Needs
One of the more basic tips for finding a good quality farrier is to look for one who recognizes and addresses the individual needs of your horse. No two horses are identical, and their shoeing needs certainly aren't the same either.
A quality farrier will consider all details about the horse including daily activities, size, stall conditions, pasture conditions, age, and many other details. Not sure what issues you may need to bring up? You can check with your equine veterinarian about things they think should be looked at more closely for ideas.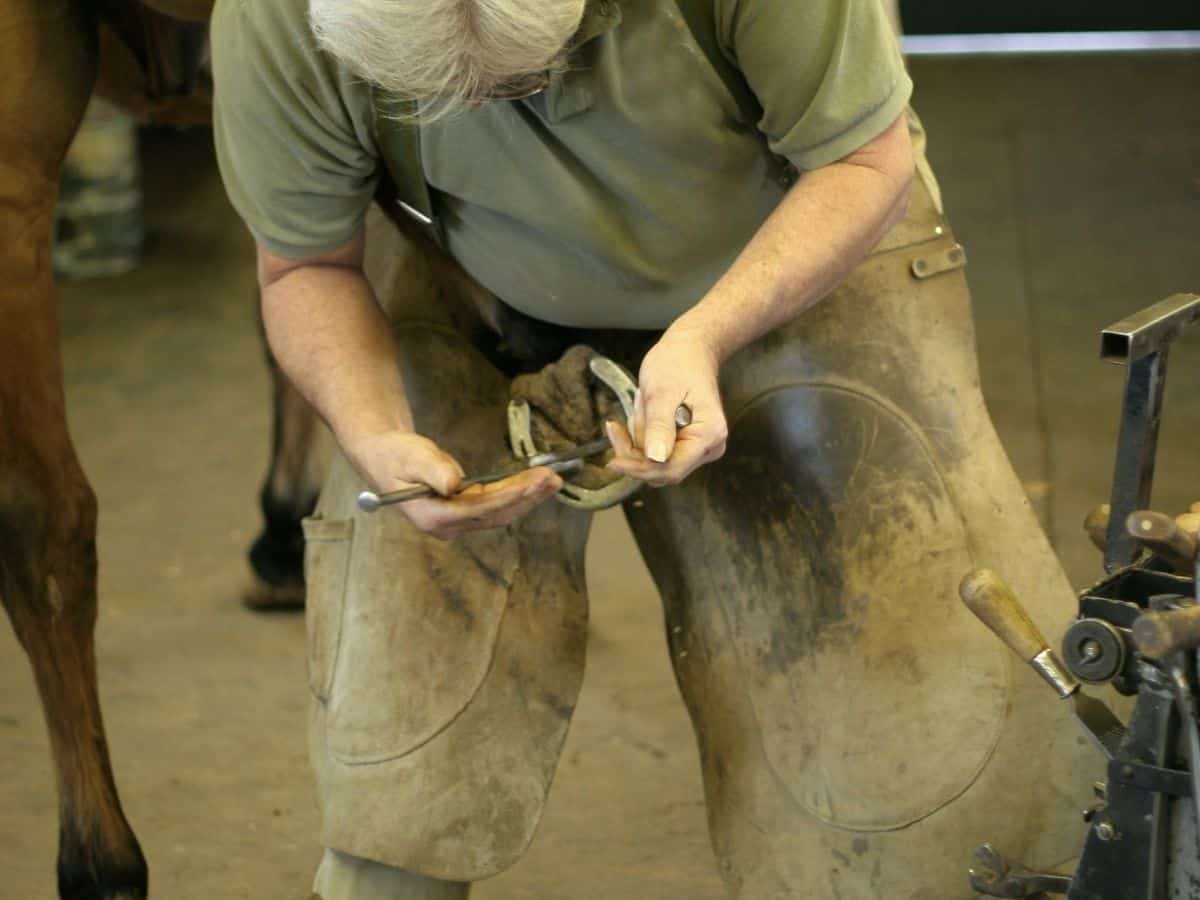 Time
You want a farrier who is willing to take the time necessary to do the job well. This last tip can be applied to all of the other tips on the list. It takes time to gain certification and education. It also takes time to seek out the help of a specialist or try a different option. It's important to have a farrier who isn't always in a rush or isn't willing to take time to truly evaluate the needs of your horse.
Hopefully, this list of tips will give you the confidence to move forward in your search for the right farrier for your horse.
More Tips for Horse Owners