If you have horses or plan to get some, you should know that horses can end up with worms. Unfortunately, worms can develop when horses unintentionally consume feces of other animals while eating. Because horses spend a lot of time grazing, there is always that possibility of ending up with some form of worms. Now that you know this is possible, you need to know what types of worms a horse can get and how to look out for these issues.
Types of Worms Horses May Get
If you know the signs of different worms, you will know what to look for and when to take action to keep your horses healthy. While most vets will check routinely for all sorts of illness and parasites, it's important for you as the owner to know the symptoms. As you are the one with the horse most often, knowing this can save you money and the horse pain. Stopping a problem before it gets really bad is vital to their health!
As a horse owner, you need to be aware of many things including behaviors that give insight into a horse's health. Little changes can make a huge difference and in time impact their lives negatively. Staying aware is important to their long-term health.
Small Redworms
Small redworms are just one of several types of worms that horses can end up with. You might not notice that a horse has these worms at first, but there are signs associated with them.
If a horse has redworms, it may no longer eat as much as it used to. Your horse might start dropping weight. The coat often becomes dull, and the horse may begin to have diarrhea. It is important to seek medical treatment for a horse with redworms. If the horse does not receive proper treatment, these worms can cause significant intestinal damage.
It's incredible how something so small can make such an impact. Paying attention to this and other little things play a big part in how you keep your horse healthy.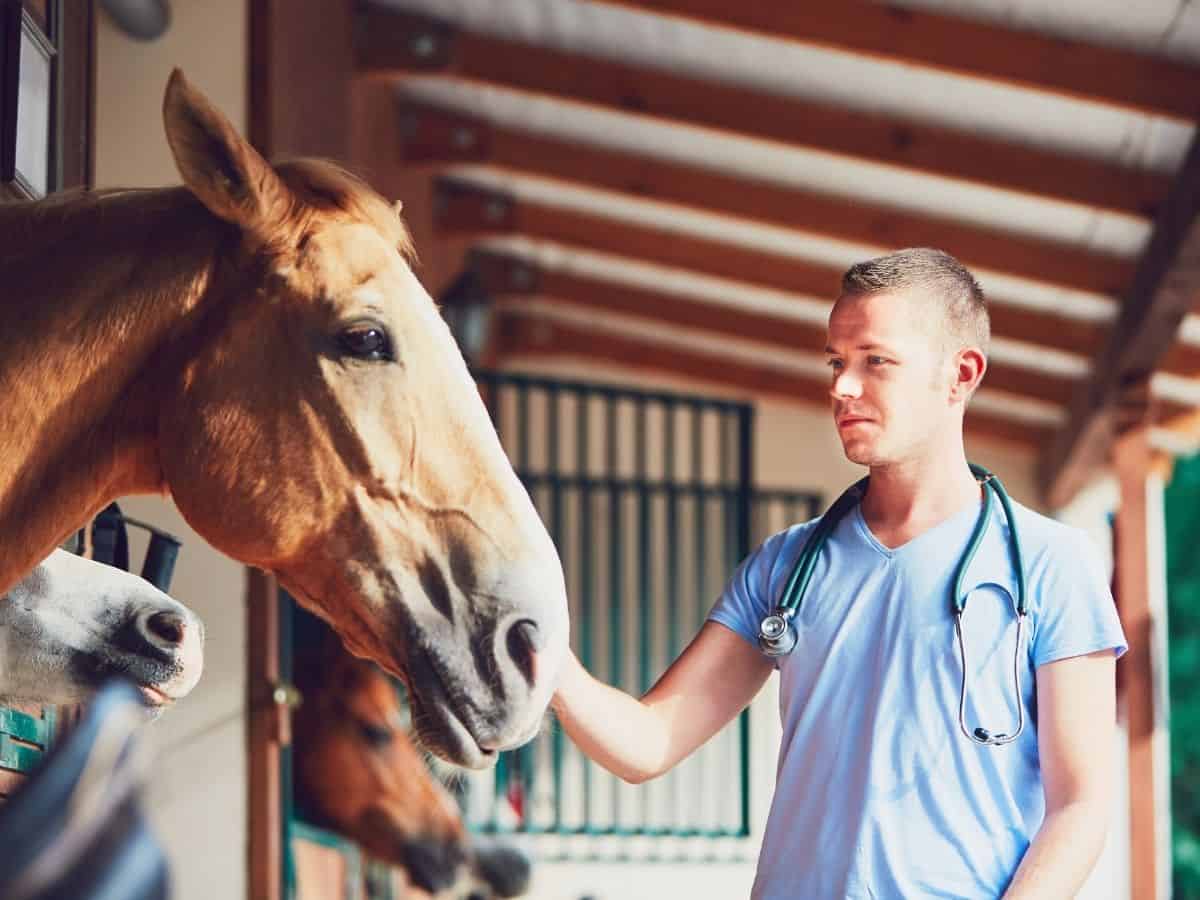 Pinworms
Pinworms are frustrating to deal with because of their constant life cycle. It is common for the female pinworms to lay their eggs around the rectum of the horse. When this happens, it leads to a vicious cycle of pinworms that is more challenging to eradicate.
If a horse has pinworms, the solution involves providing the animal with an oral wormer safe for horses. The horse will need an oral dosage of the dewormer at least once every six months. It is also important to gently wipe the rectum of the horse to remove any of the eggs.
Pinworms are also something that you and your family can get if in contact with them. So, make sure you are aware and check or take preventative treatment if exposed.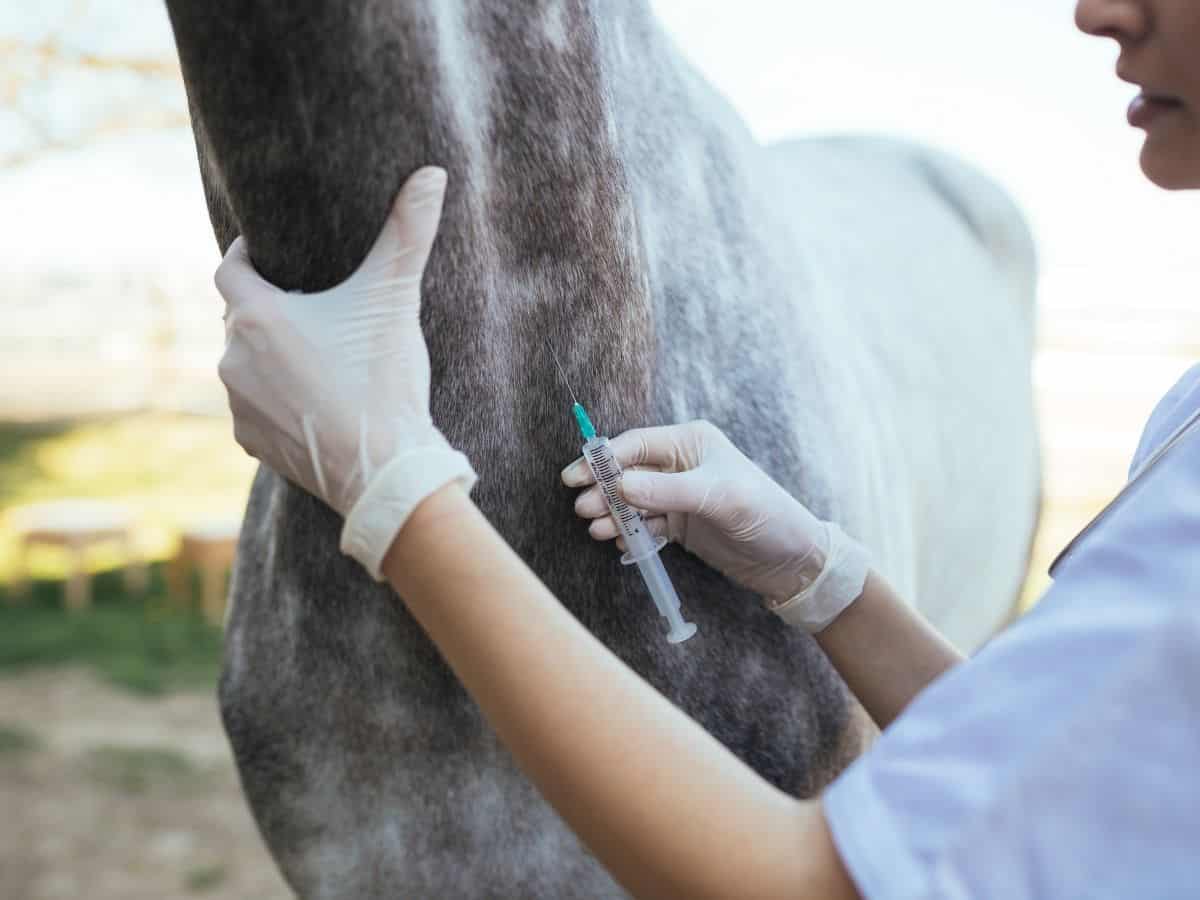 Tapeworms
If your horse has colic, diarrhea, and a rough coat, there is a possibility that the animal has tapeworms. Equine tapeworms are problematic, but two different types of products are available to get rid of them.
Look for a product that contains praziquantel or moxidectin when trying to find the proper dewormer to use. Much like the other worms, tapeworms can cause intestinal damage and should get treated as soon as possible. They can also easily be transferred to humans so be careful about contact and if you know your horse has tapeworms, you may want to check with your doctor about any treatment for you and your family.
Roundworms
When it comes to worms in horses, roundworms are one of the most problematic. The female roundworms can lay thousands of eggs in a single day, causing a major infestation in no time. You can use the same product to treat tapeworms when you need to get rid of roundworms in your horse.
Besides providing an oral medication for your horse to take, you will also need to clean the area where these animals are resting. You should remove any trays full of food and water and clean them out before refilling them. You want to make sure you are removing any traces of the roundworms from the barn area.
This creates extra work for you and your barn help, but cleaning thoroughly can make the difference between one horse and several having to be treated. It can also make sure reinfection doesn't happen after dosing your horse. It follows right along with these tips for making sure your horse's stall is a healthy place.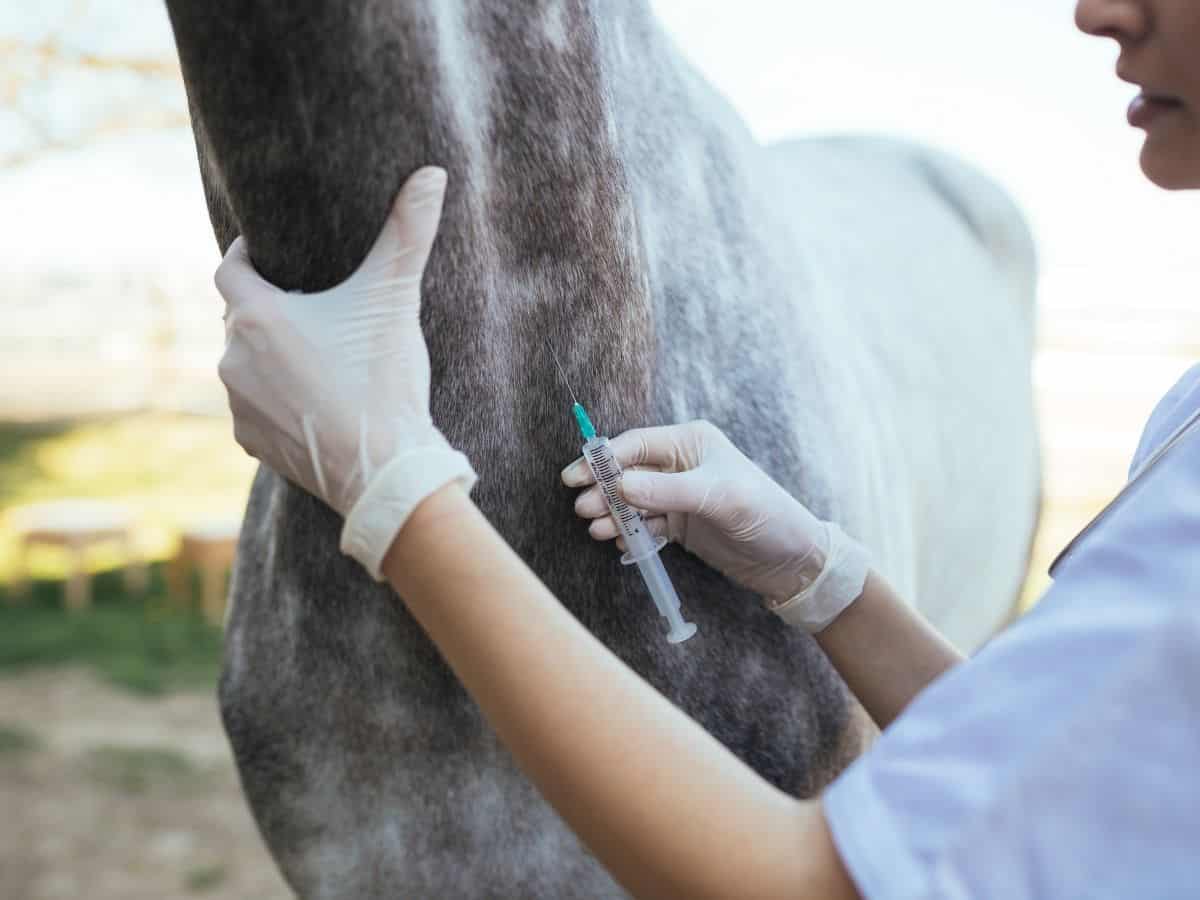 Bloodworms
Bloodworms can quickly get into the large intestine and wreak havoc on horses. Horses can end up with bloodworms while they are grazing. It usually happens when they come in contact with the manure. If bloodworms stay in the intestine and go untreated, the larvae will end up in the arteries.
You may need to provide medication to the horse via a stomach tube to eliminate the bloodworms. The medicine may include trichlorfon or carbon disulphide. If you are unsure, you should speak with a veterinarian specializing in equestrian services. This is definitely one issue that most will go to the vet for assistance with and not necessarily one you want to treat on your own.
Stay on Top of Your Horse's Health
Horses can end up with different worms, such as bloodworms, tapeworms, and even small redworms. It would be best to start looking for potential signs of worms before providing treatment. You may need to bring your horse to a veterinarian to go over any concerns you might have before choosing the proper treatment method.
More Horse Health Care Tips