As much as we all love horses here, we know that isn't the case everywhere. Sometimes, it just boils down to a fear, rational or not. So, helping adults get past fear of horses is another part of our goal. These large animals may look intimidating, but they are incredibly friendly for the most part.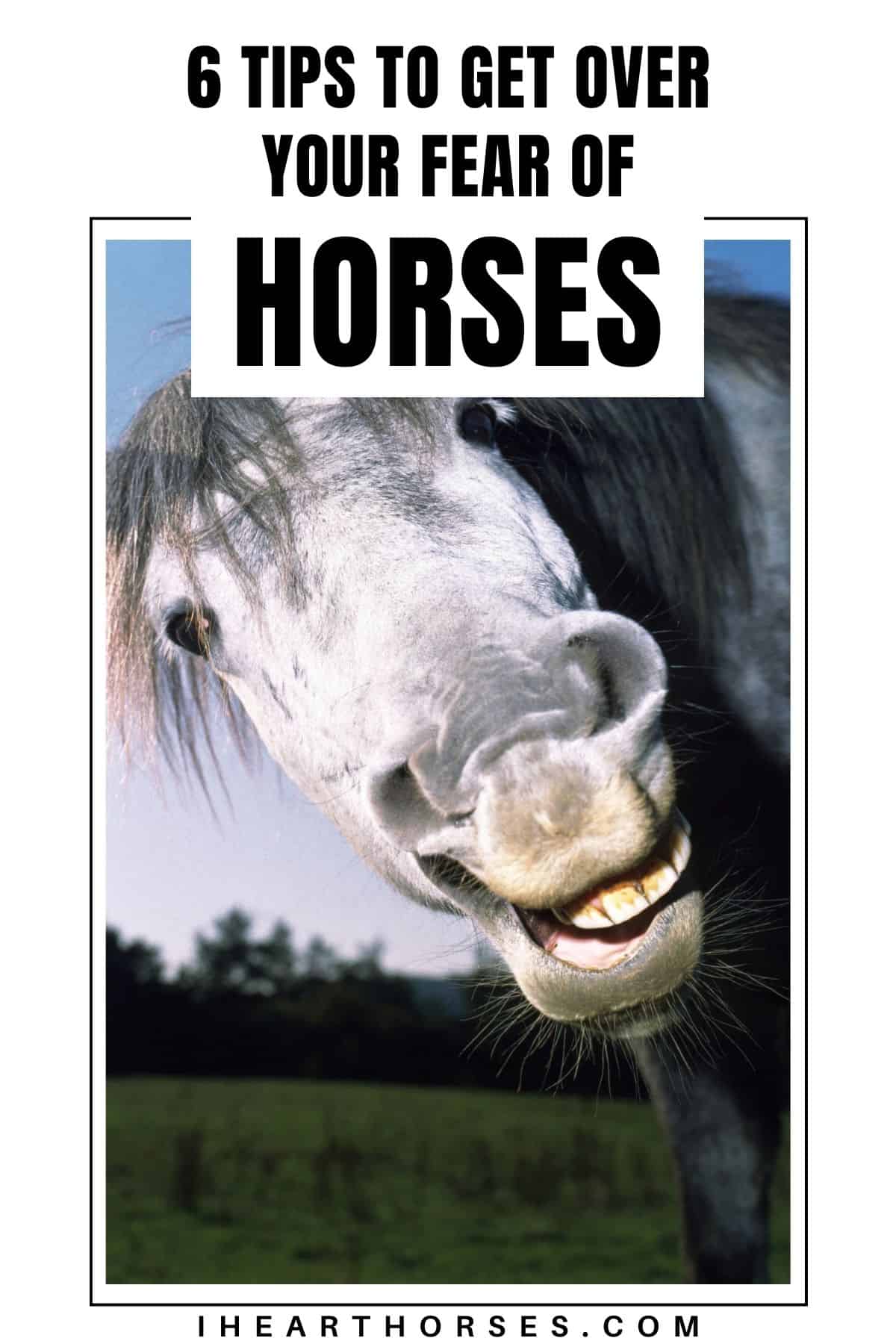 Tips for Adults to Get Past Fear of Horses
When you overcome the fear, you can enjoy spending time with these four-legged friends. Getting past the fear and anxiety can take time. Although it is a work in progress, you can take the right steps to start feeling comfortable when spending time around horses.
Try to Get a Better Understanding of Your Fears
Start to think about your reasons for being afraid of horses. What is it that makes you scared of these animals? You may have had a bad experience in the past at some point or watched a video of horses that made you feel afraid.
The best way to overcome your fears is to better understand where they originate from in the first place. Once you know why you feel the way you do, you can make changes to become comfortable around horses. These animals have an excellent feel for human emotions. They realize when humans are afraid of them and when they feel more at ease.
Learn How Horses Show Their Temperament
Another major factor is that many people just go up to a horse and think they can control them, and that's just not how that works. There are tons of ways a horse will show you how it feels and what is going on, that can warn you against touch or movement. This can prevent many of the incidents that would have caused a fear in the first place.
We've shared several things to help, but you should start with important signs a horse is stressed. This really tells you when things aren't right, which can prevent an incident. Another important aspect is to understand horse sounds and their meanings. What may sound scary to you could simply be a little snort to get a fly away from their face.
Other things include understanding their tail movements, how to read their ear movements, and understanding general horse behaviors and their meanings. Educating yourself is the key to understanding and safety.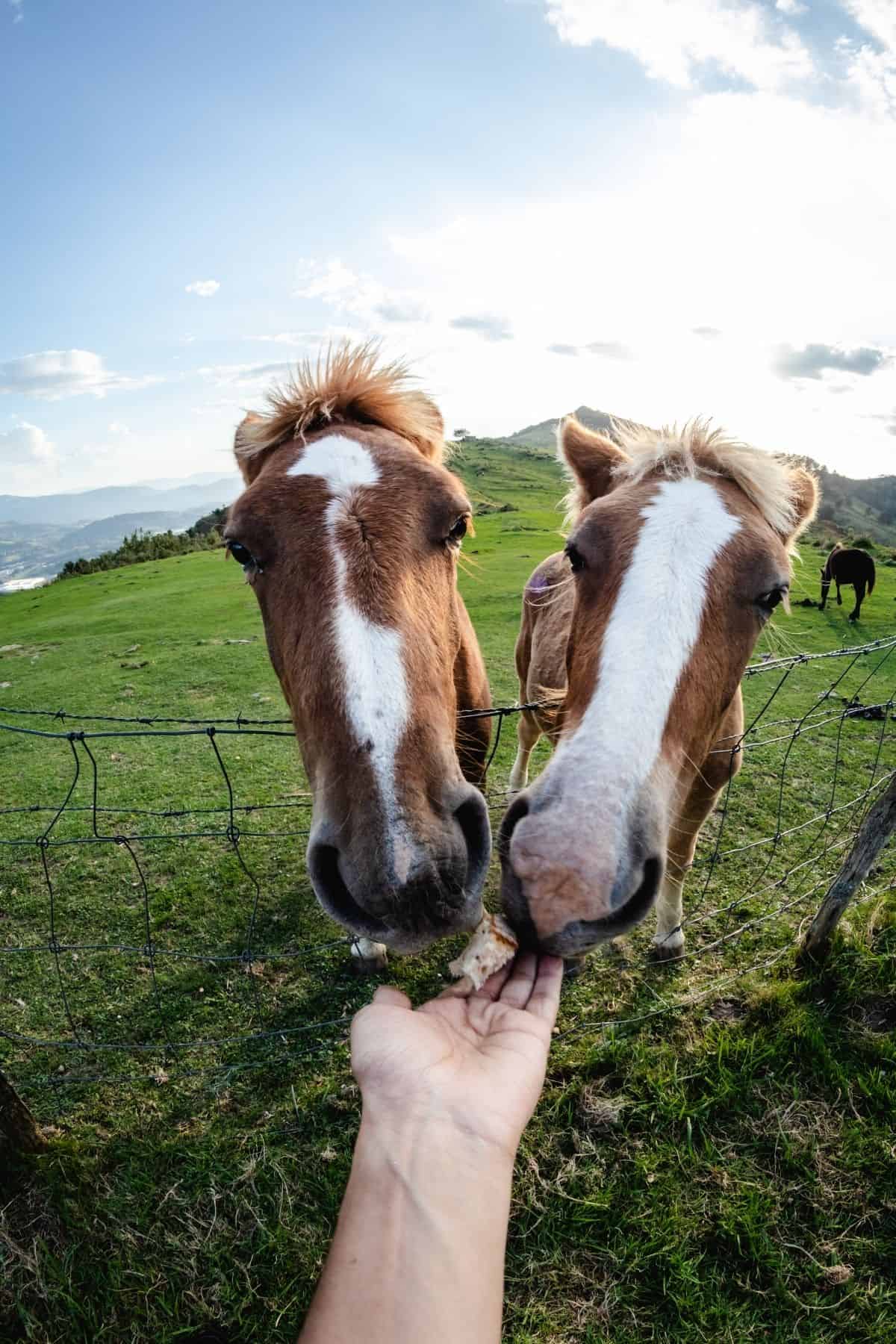 Read a Few Good Books on Horses to Learn More About Them
Start reading books on horses to find out more about them. If you know more about the animals, you might not feel so afraid. Several excellent books will teach you about horse temperaments and how to care for animals.
Some good books to consider buying and reading include The Complete Horse Care Manual and Horses for Dummies. Knowledge is power. In this case, it can help you break out of your shell and become more accepting of these beautiful creatures.
Of course, this also includes fictional and memoir stories that will help you understand more about relationships with horses. For that, I recommend checking out this list of books every horse lover should read.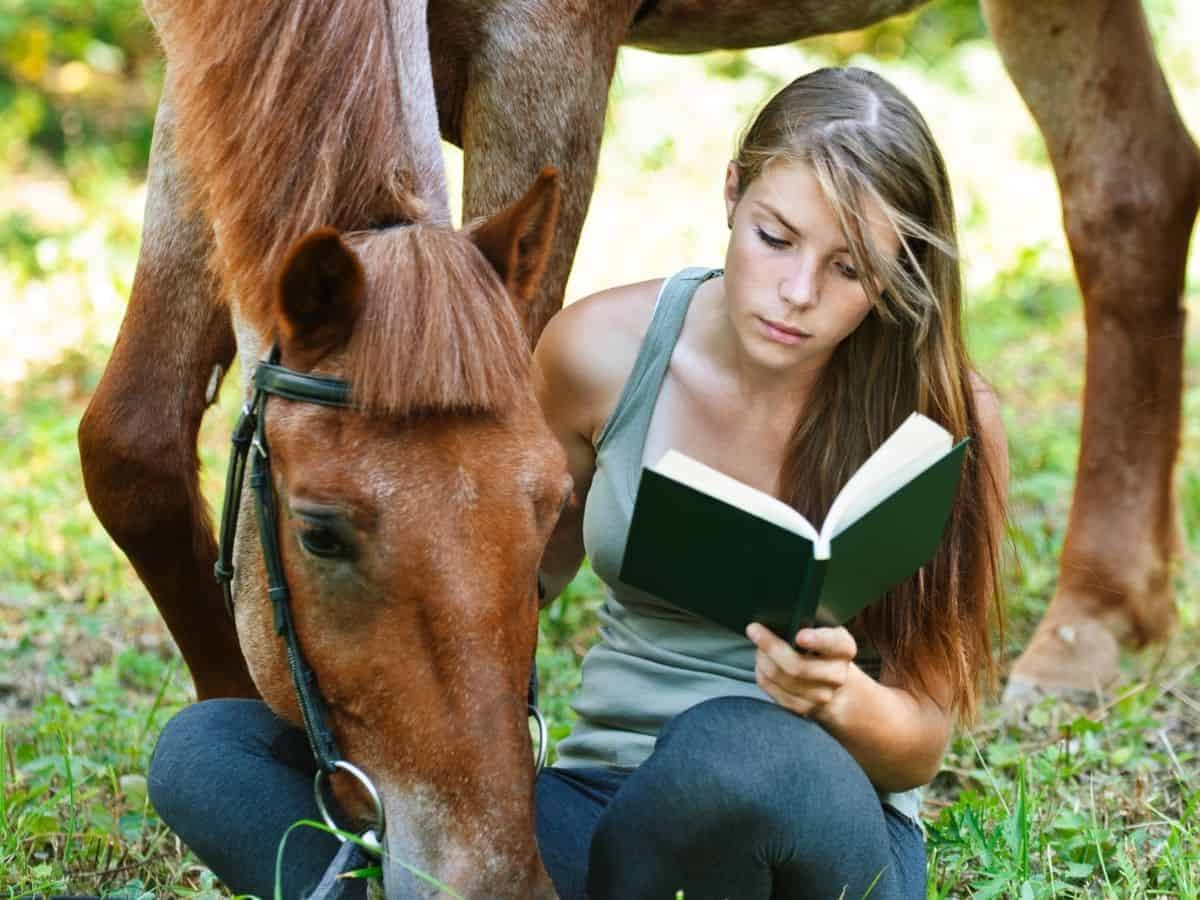 Surround Yourself With Horses From a Distance
Start spending more time around horses, even if it is at a distance. When you first start getting comfortable, you might not want to get too close to these animals. There is nothing wrong with taking things slow.
You can stand off to the side of a barn to watch the horses while they walk around or feast on hay. You might want to observe others taking care of these animals by brushing them, feeding them, and giving them attention. The more time spent with horses, the easier it is to adjust to being around them.
Baby steps are a part of eliminating fears, and most therapists will tell you that in these cases, you will have better results by taking things slowly. Begin with a visit, or even just driving by, then gradually get closer and work toward one on one connection. Eventually you may feel safe to feed out of your hand or stand outside the stall, then before you know it, you'll be climbing on for your first ride!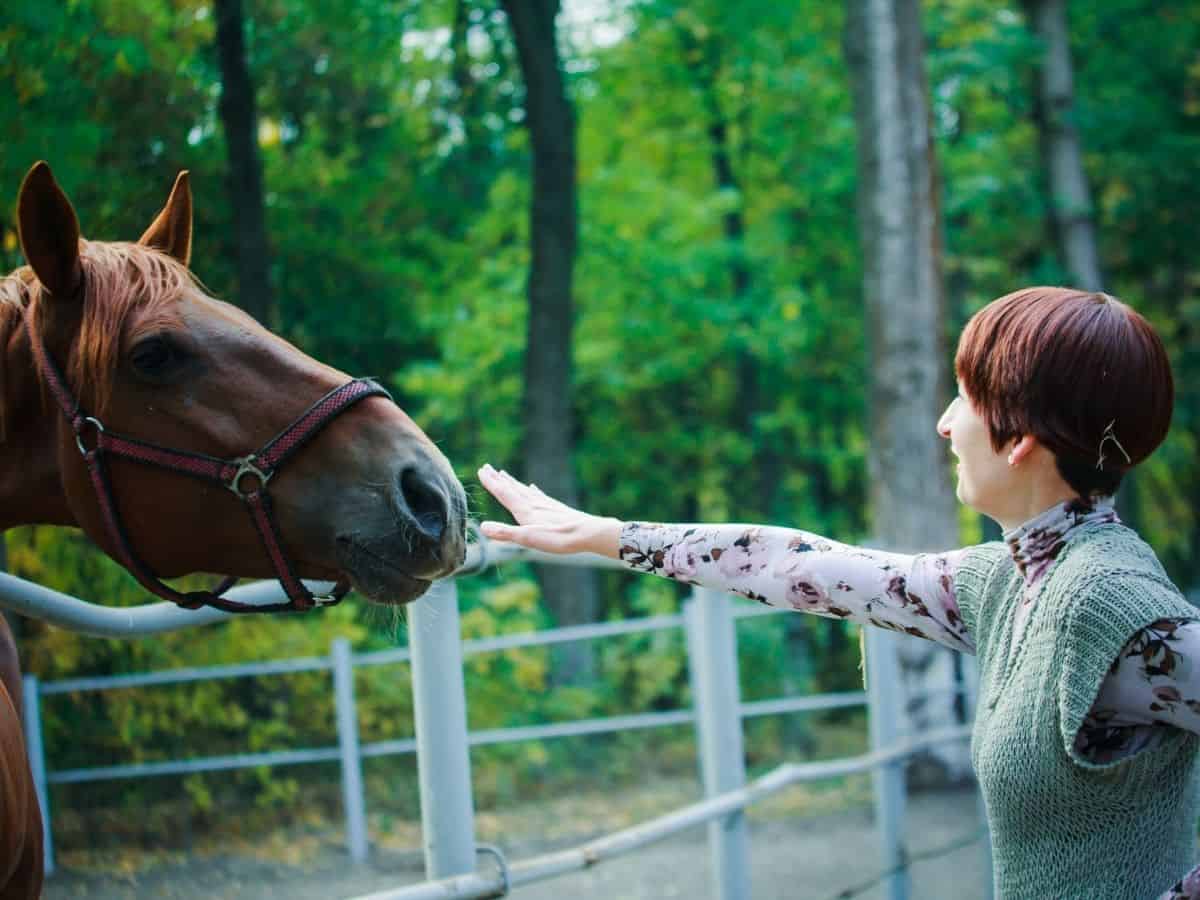 Begin Working With a Gentle and Friendly Horse
Once you feel comfortable enough to do so, start working with a gentle and friendly horse. Most horses are gentle giants. However, some have better temperaments than others. As someone who has a fear of horses, it is better to spend time around a horse known for its good behavior.
You can talk to the horse, brush its hair, supply its food, and walk it around the pasture. You might even end up feeling comfortable enough to hop on its back and take it for a ride. Once that happens, your fear of horses may go away for good.
It's important to not rush this process. Make sure you are giving yourself time and allowing yourself grace. Riding with another person may be the best beginning, and for others it may be best to go at this process alone. Whatever you choose, be safe throughout the process.
Know That You Aren't Alone
Some people have a fear of horses. You are definitely not alone in this, and there is no shame in admitting you have a fear. If you are one of those people, you might want to know what to do to become comfortable around these large animals. Try to take the right steps to overcome your fears by understanding why you feel the way you do, reading books on horses, and spending more time around them.
If you take it one step at a time, you can eventually become comfortable enough to pet a horse and even ride a horse. While it might not happen overnight, it can happen within a few months or weeks. You can eventually build a strong bond with a wonderful horse that will appreciate your companionship.