Owning a horse means that you can likely be caught working in the barn and caring for your horse on a daily basis. Although some barn chores are more physically taxing than others, it can always be relaxing to be near your horse in the barn. The only downside to working with your horses or being in and out of the barn is the smell that often lingers.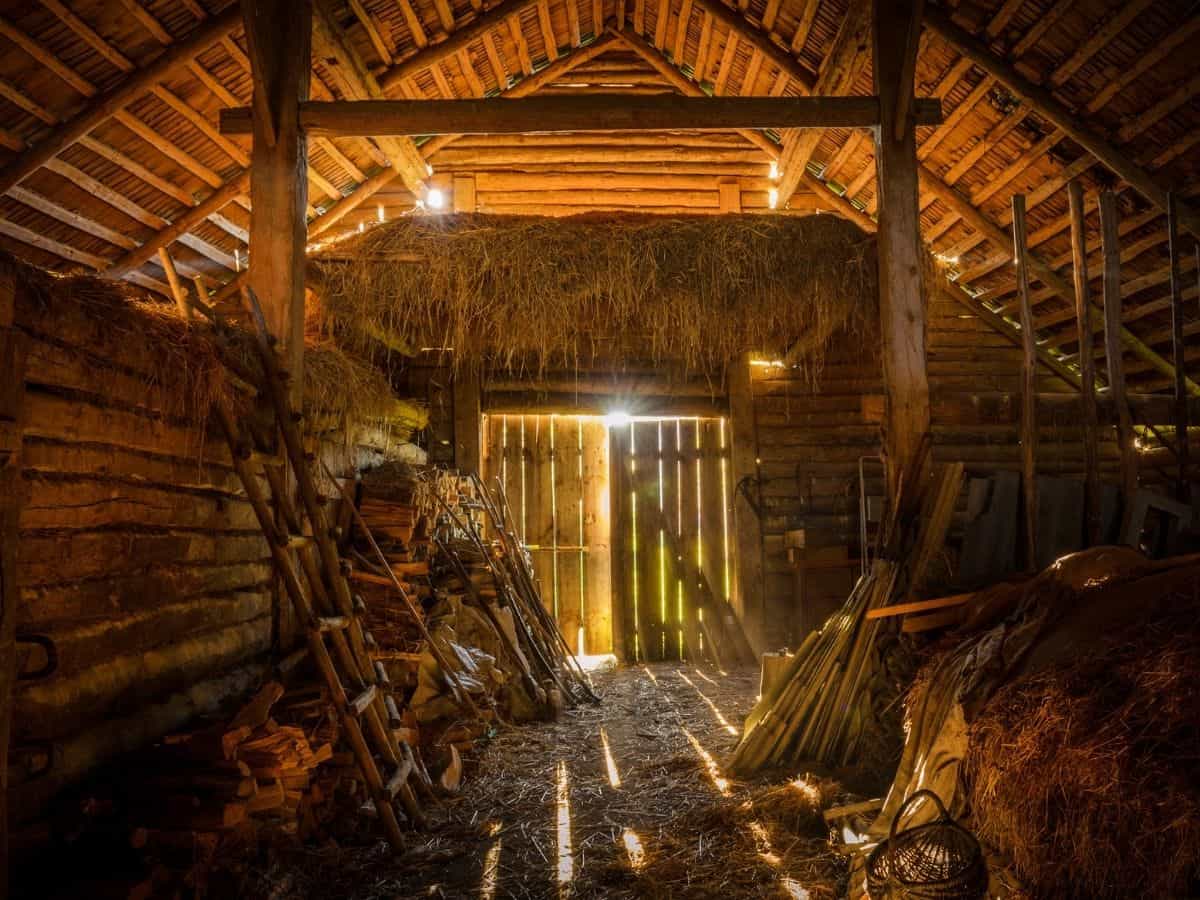 Getting the Barn Smell Out of Your Clothes
I absolutely love being outdoors and, in the barn, but the smell isn't always pleasant. Over time and experience, I have found some things that work well for getting the barn smell out of your clothes. Not all cleaning agents or processes will work with barn smells, but some are simple and effective.
If you are new to owning a horse or have a barn you want to set up better, you might want to begin with our tips for making your barn a homey space for your horses. There are also some great tips for preparing your barn for winter that can prevent some messes you might otherwise encounter.
Have Barn Only Clothing
Early on I discovered that an easy way of getting rid of that smell is to simply have certain outfits and items designated for only wearing in the barn or working with horses. I keep these outfits in a storage area of the barn and change into them before starting my barn chores. Immediately after wearing or once too dirty for second wear, I toss them in the washer, so they don't linger in my laundry room unwashed.
This simple hack can really help keep things tidy and smelling fresher. While this might not work in all instances, if you own just a single horse or are only in your barn a few minutes or hours a day, this method could work very well for you.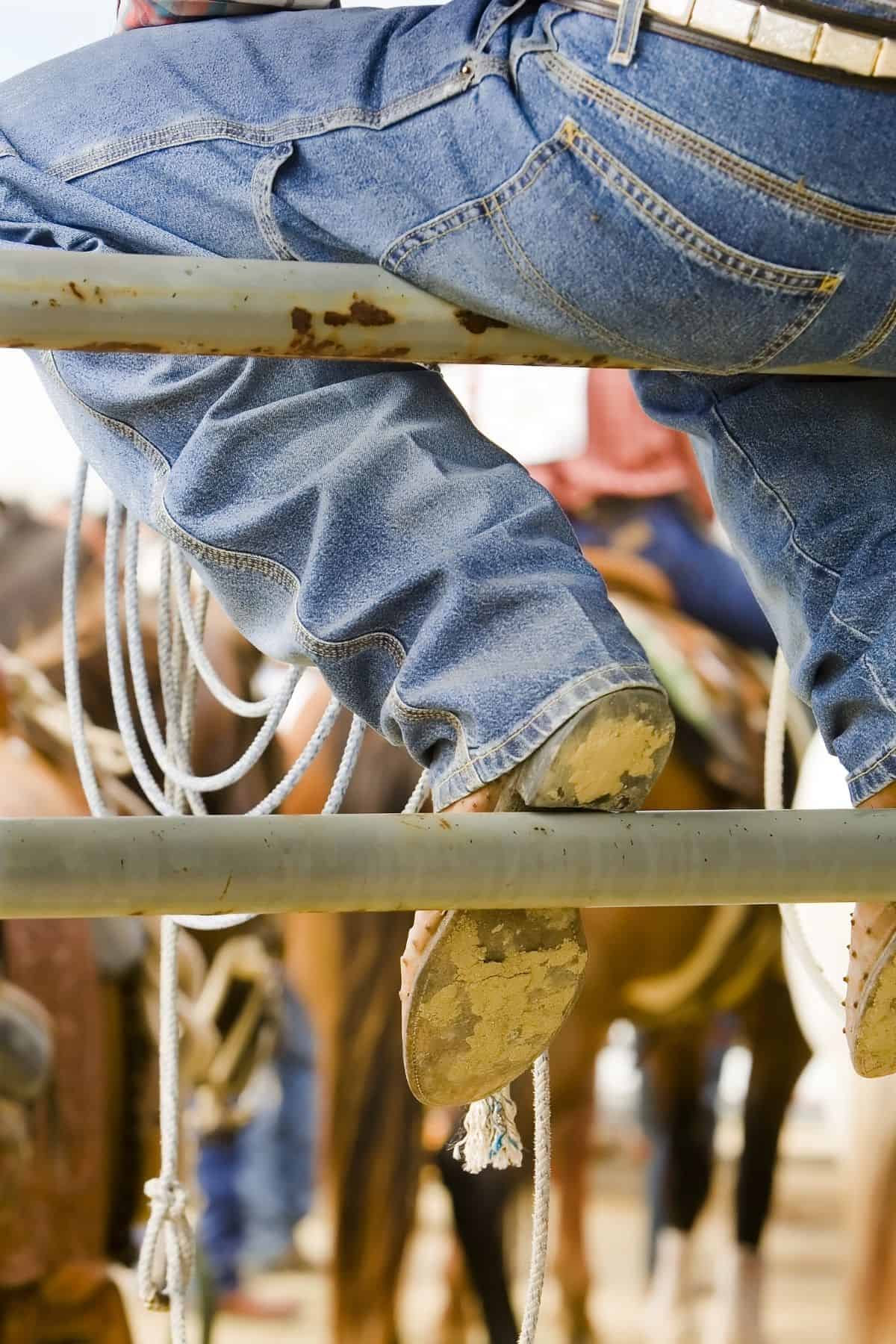 Always Pretreat for Stains and Odors
My granny taught me how I should always pretreat for stains and odors, no matter what I was washing. Although she didn't have a barn or horses, she did have a large garden and my grandpa worked in a sawmill where odors and stains were on his clothes daily.
Just like my granny, I have used Tide for pretreating stains for years. I've recently tried the Tide Odor Rescue and am amazed at how well it takes the barn smell out of my clothing. I also use Oxiclean with success in pretreating stains and recently started using their Odor Blasters formula and it does great with removing barn odors.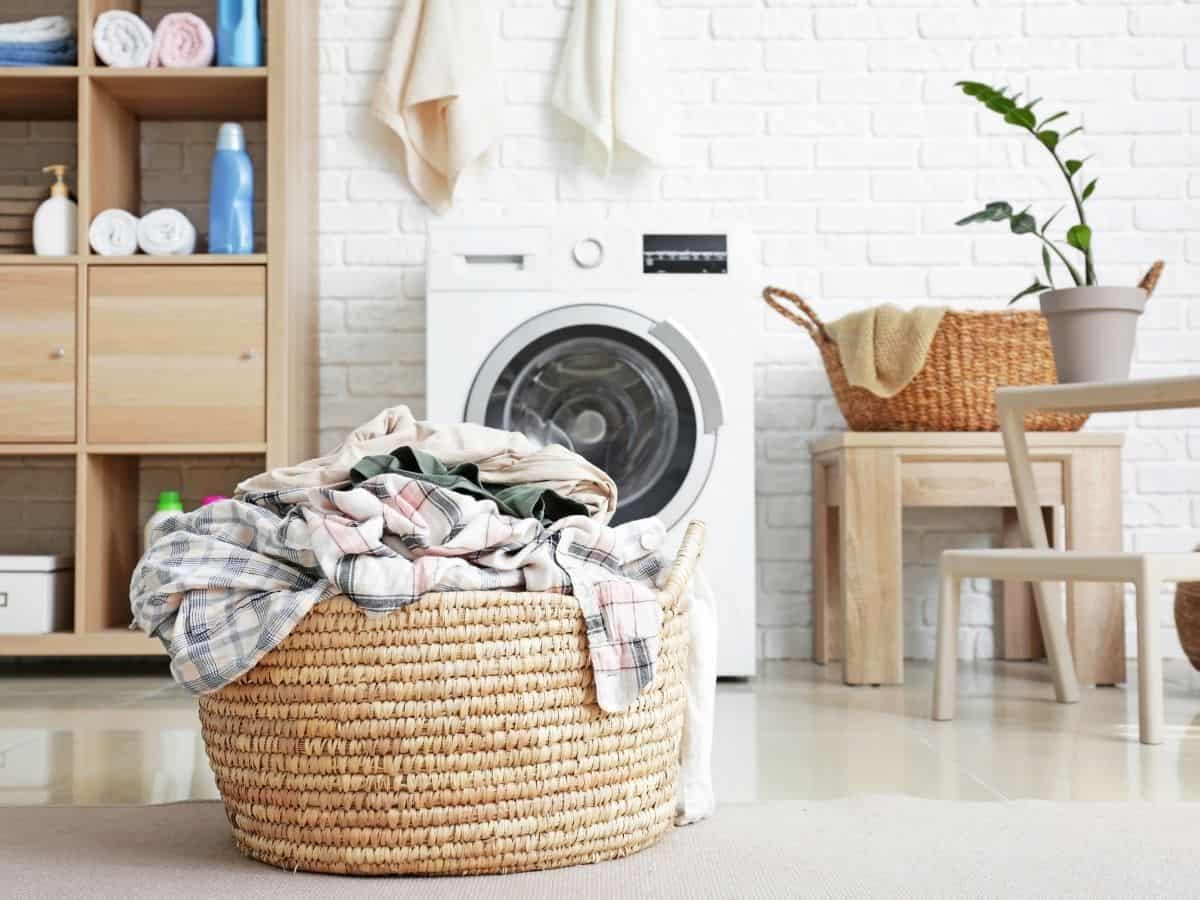 Use Specialty Products for Farm Odors
While we are going through the list of ways of removing that barn smell from fabrics, I want to mention that there are some specialty products created for farm odors.
Scent-A-Way has a laundry soap that not only eliminates odors but doesn't cover it with a scent and could be a good choice for someone sensitive to fragrances.
Jacks Pyranha Odaway Odor Eliminator comes in a concentrated gallon and is formulated specifically for livestock and farm odors. It is ideal for spraying on clothing that can't easily be laundered.
Note, that while these products are great for cleaning your clothing, they may not be safe to keep around the horses themselves. Most chemicals can be dangerous if ingested, so be careful. You can also reference this list of items you won't want to have in your barn for more reminders.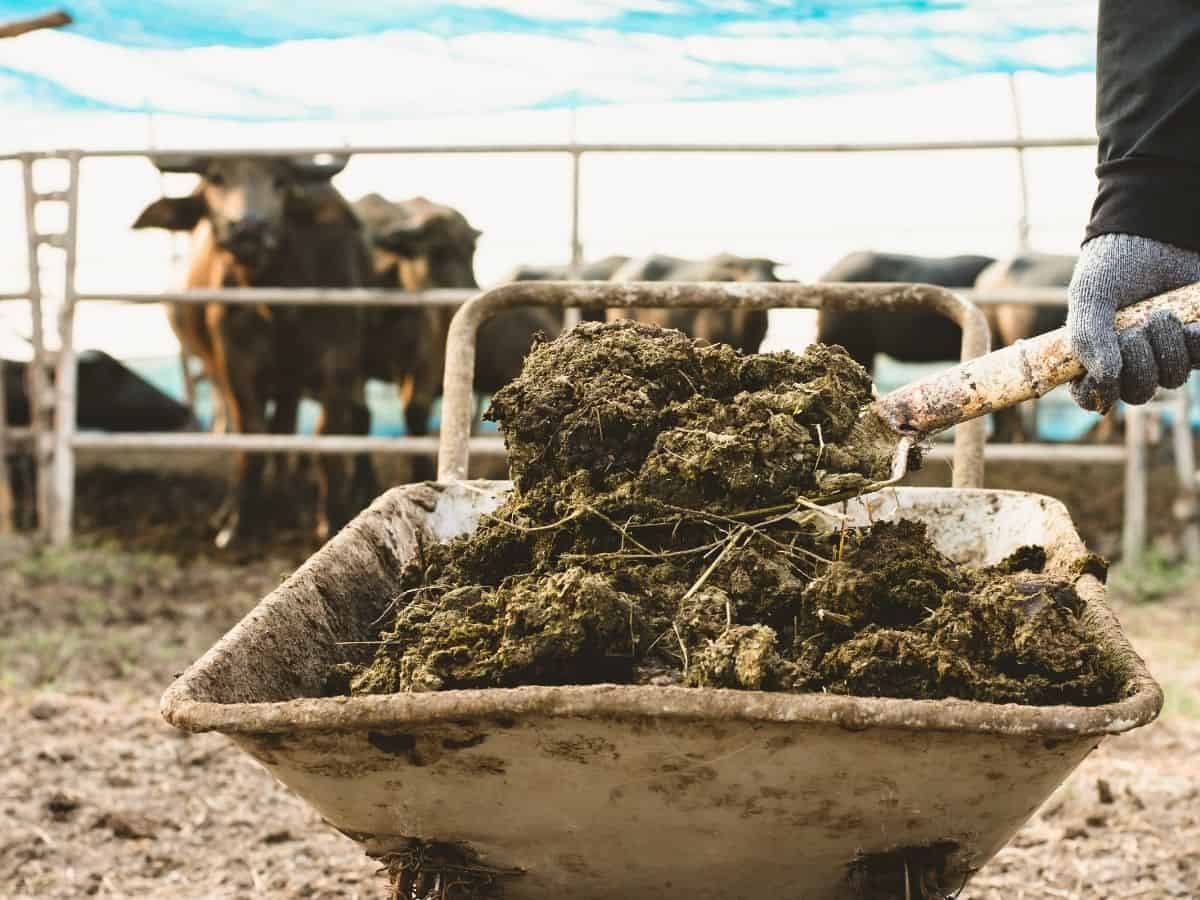 Wash Separate from Other Clothing
When all else fails, keep barn clothes away from other items so the smell doesn't invade the rest of the laundry. One way to do this is to wash them right away after use but that isn't always feasible. '
If you need to wait until you have a few outfits before washing, then consider putting them in a separate hamper and possibly even placing that hamper in the barn, your garage, or on the porch until you are able to wash. Simply keeping those dirtied clothes separate from the rest of your laundry can make a big difference in the overall issues you may have with the smells.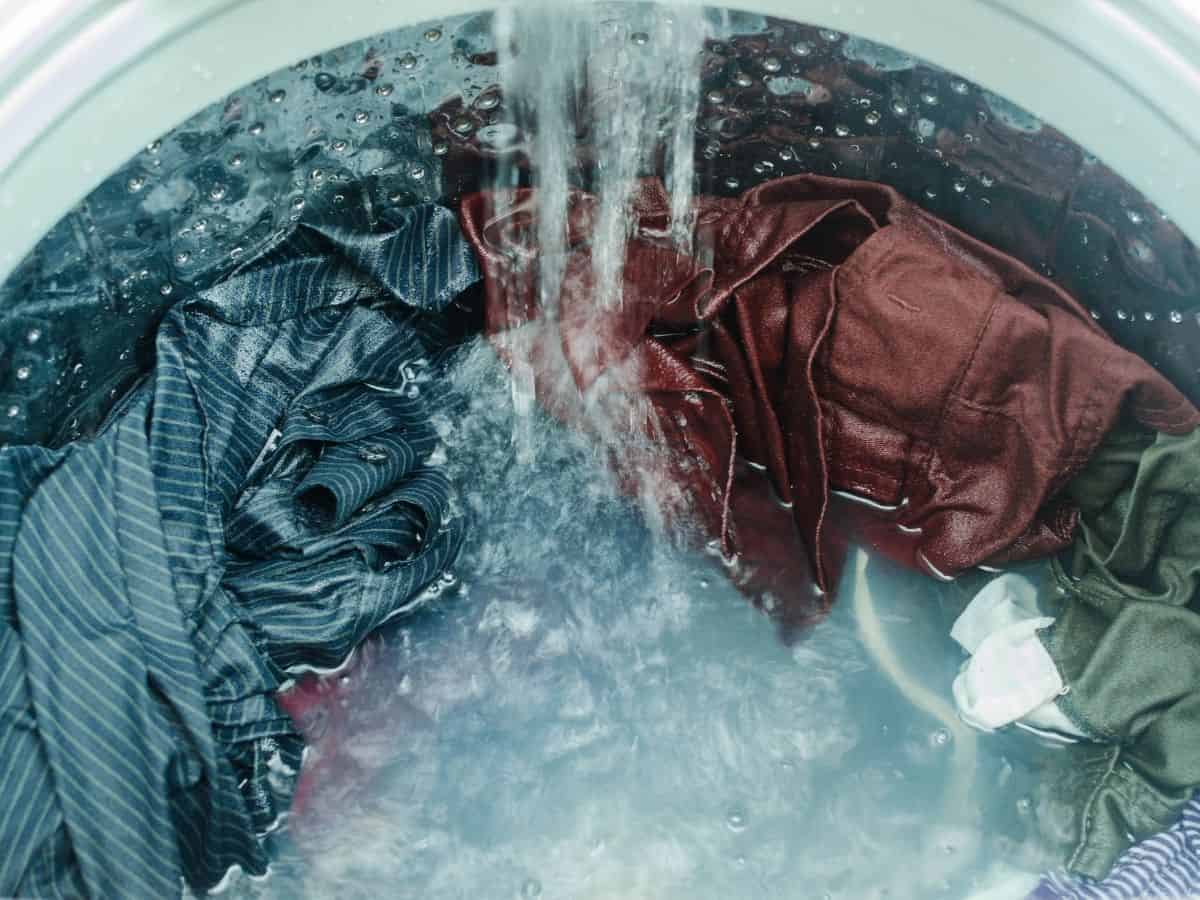 Never Underestimate the Power of Febreze
Generally, I want to remove the barn odors and not mask them, but on a whim, I purchased Febreze Clothing Odor Eliminator and was pleasantly surprised. I was taught a valuable lesson to truly never underestimate the power of Febreze. It works wonderfully to help overcome those odors when nothing else works.
Since Febreze is designed to mask odors it is great to have on hand in a pinch for this purpose. I also like that Febreze comes in a variety of fragrances. This makes it easier to use for those who may have fragrance struggles.
More Tips for Horse Owners