Horses are such beautiful animals, and it is always fun to embellish that beauty with great grooming and mane care. Much like humans, their hair can be a gorgeous adornment. It shouldn't be neglected, but instead can be cared for and made to shine and be styled in beautiful ways that only accent the glorious horses more!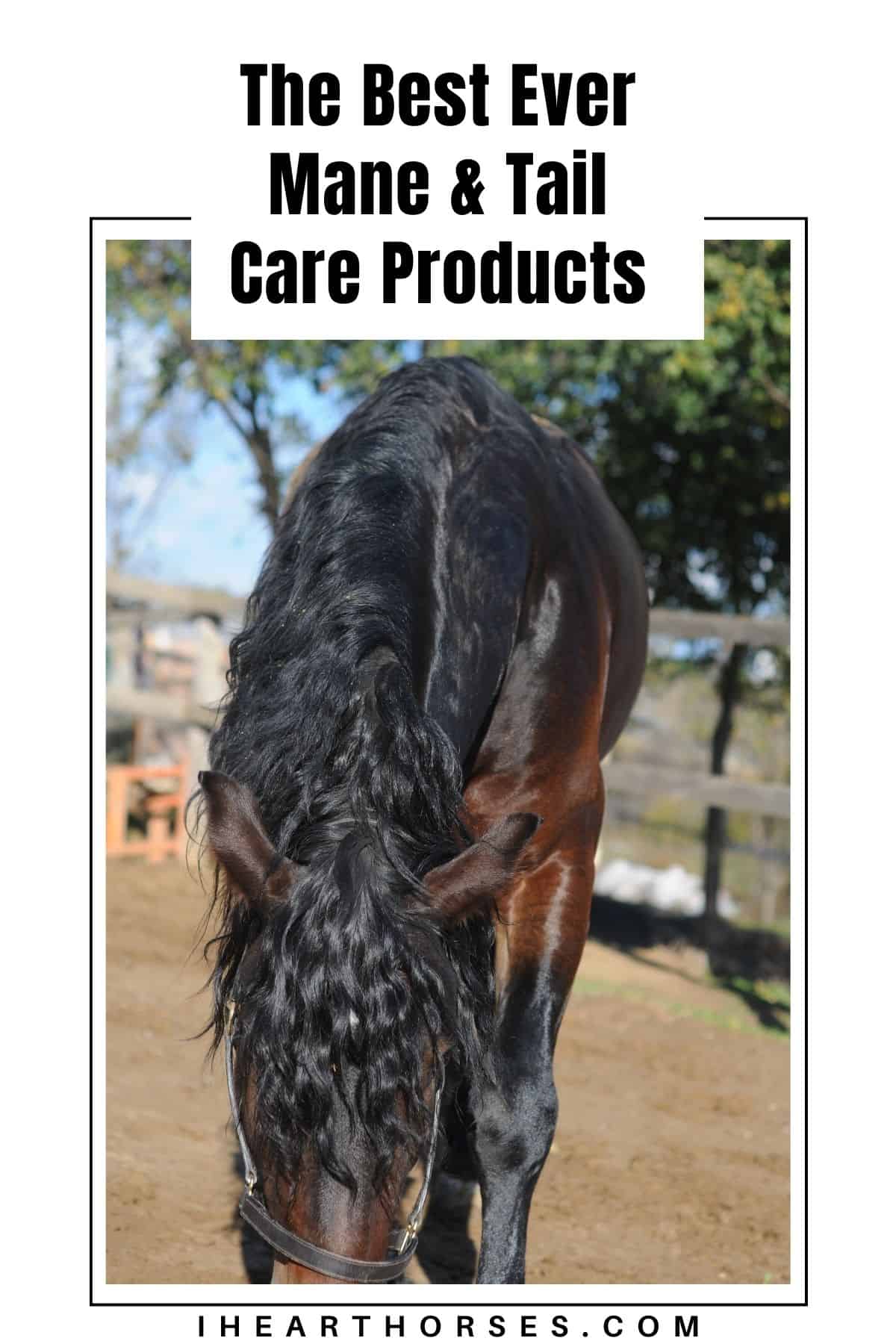 The Best Mane Care Products on the Market
A horse with a beautiful mane can be absolutely breathtaking and a lush, long mane and tail is the goal of all horse owners. Today let's look at some of my picks for the best mane care products on the market. Below you will find some of the best products to keep in your barn, and tips for how to make them work best for your horse.
Bonus: If you aren't sure about your horse having a mane, you might want to check out these pros and cons of roached manes before you start buying products.
Protect the Tail
We are going to start with a great idea for protecting the tail during everyday activities. Braiding your horse's tail is a quick solution to keep it safe from being pulled out or getting dirty. If you are already braiding your horse's tail, but still having issues with it being pulled or getting dirty, take it one step further and wrap it.
Below are some great places to grab tail bags that are really quality and offer some variety.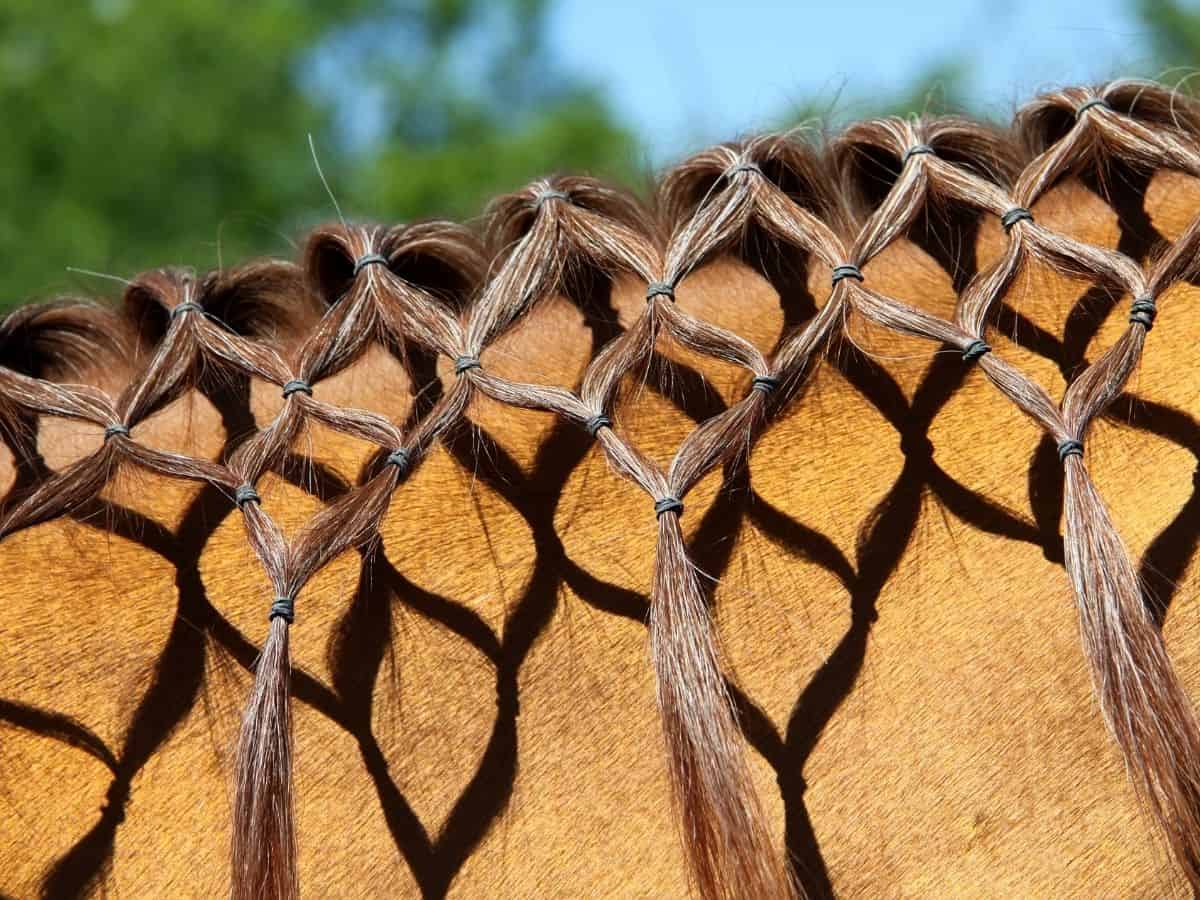 Detangling Gel
It may sound odd, but their mane can get tangled just as badly, if not worse, than our own. Since nobody wants to deal with tangles, it's important to have something on hand to use to prevent or fix that. A favorite mane care product on the market is ShowSheen detangling gel. It doesn't take much to detangle even the most matted mane, which means a little goes a long way making this a budget-friendly option for your mane care kit.
This product's Argan Oil formula also deep conditions as it detangles. So, not only is it smooth and easy to comb through, it will shine more and look healthier in the process!
Do you struggle more in the winter with this? Check out these tips to prevent blankets from damaging your horse's mane.
Mane Mousse
A good mane mousse is helpful when you are braiding your horse's mane and tail. One of the go-to mane care products is Mane Mousse by Shapley's. This mousse is great for controlling stray hairs and is good in rainy weather. Shapley's is a 75-year-old company, and they carry many wonderful equine grooming products.
You might also be interested in these horse mane styles you can do yourself, or even something from this list of gorgeous manes.
Mane and Tail Brush
Using a quality mane and tail brush is a must when taking care of your horse. You definitely don't go grab a brush out of the vanity in your own bathroom for this. You need something that is sturdy while being gentle at the same time. Especially when working with tangles or brushing out after a braid.
Below are some great options at a variety of price points that can work for your needs.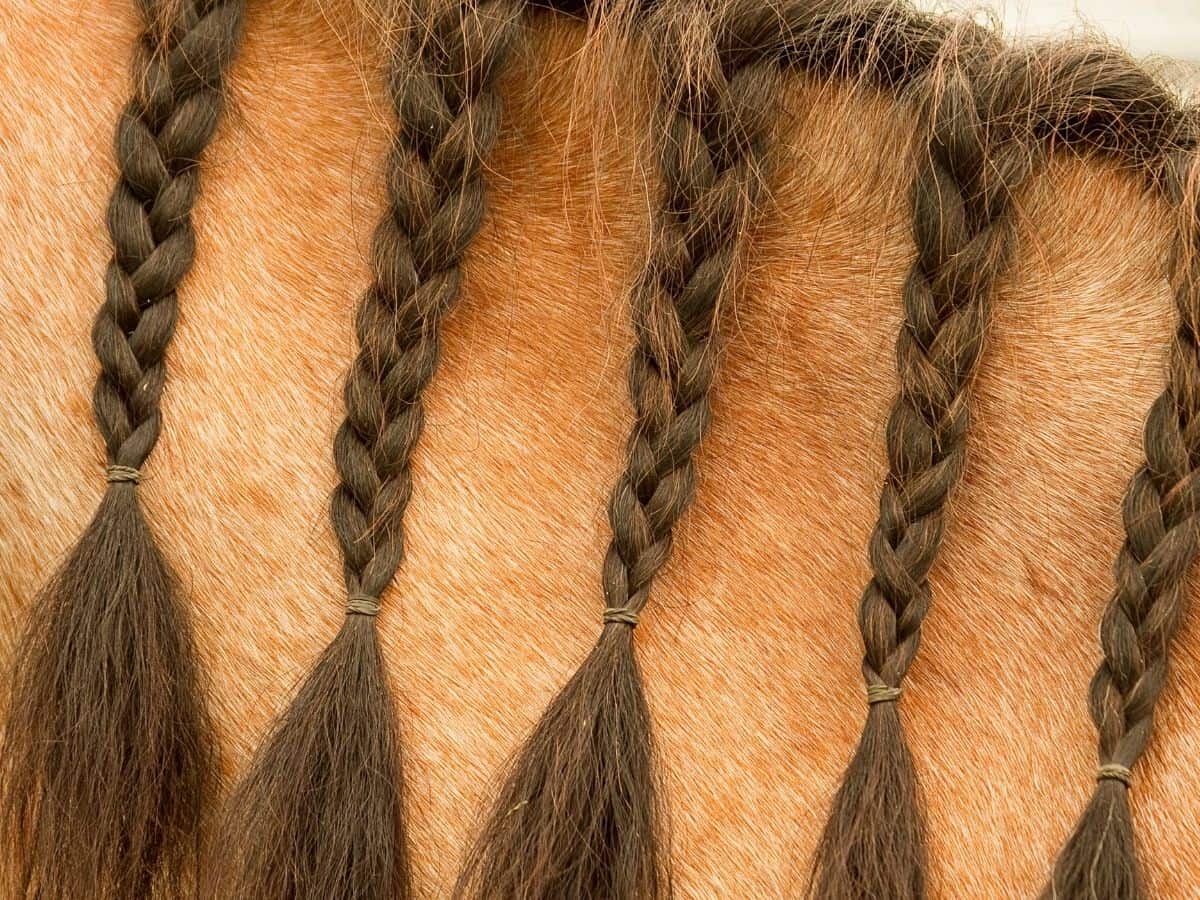 Shine
When it comes to making your horse's mane and body shine, Stubben Rose & Green Tea Coat Shine is one of the best mane care options to keep in your barn. This product softens hair and creates an almost mirror-like shine to the coat. Another benefit is that the smell is really nice compared to many mane care products. It's easy to use by just spraying on and then brushing through the mane, coat, and tail.
There are other options that you might find easier or more affordable for your needs below.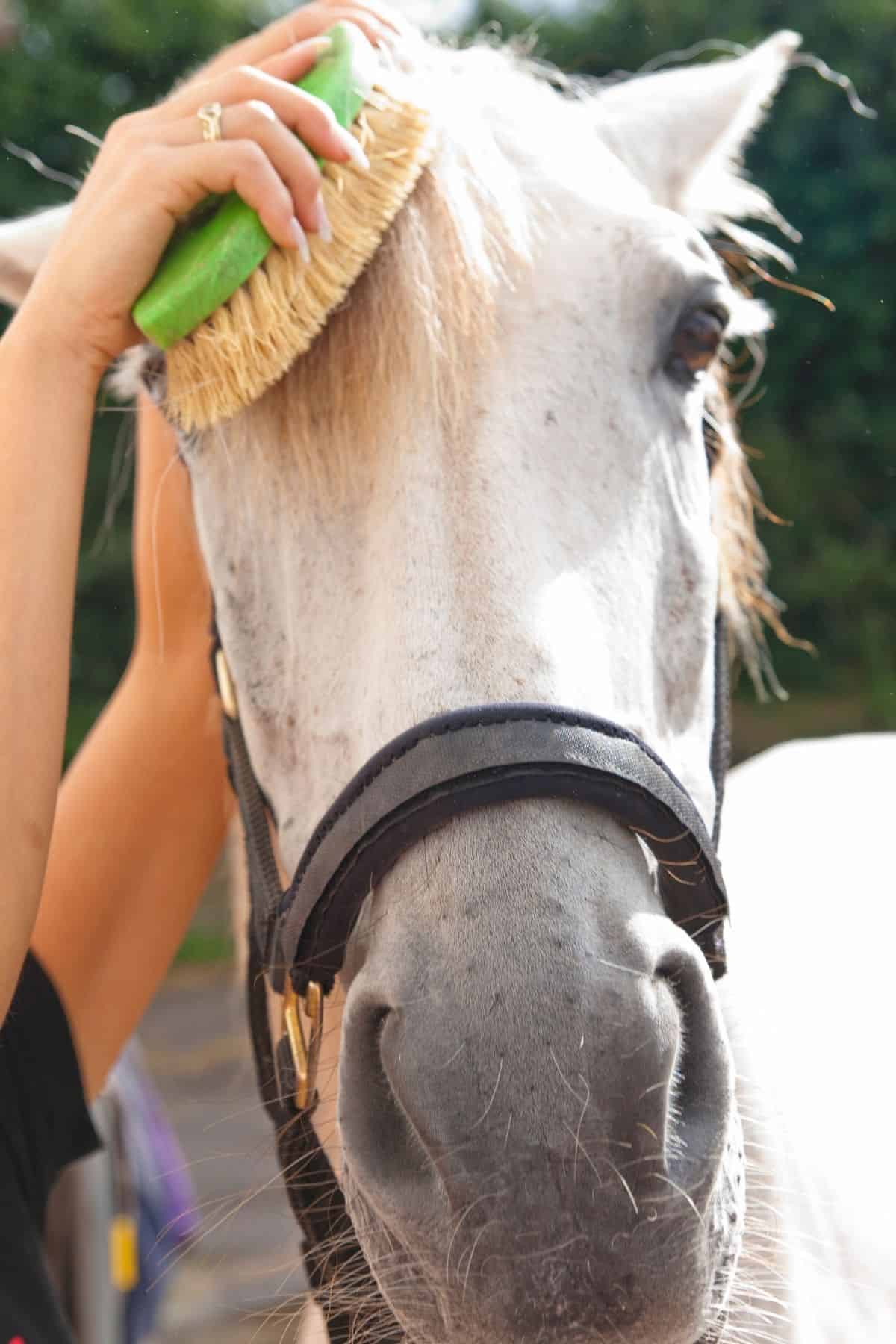 Shampoo and Conditioner
We can't forget about shampoo and conditioner! Quality shampoo and conditioner can set the foundation for all other mane care products. There are so many favorites, and everyone has an opinion, so I decided to go with a favorite 2-in-1. Horse Health 2-in-1 shampoo and conditioner saves a step and also is a great value at $19 for a gallon. We like this product because it rinses easily and doesn't leave a residue.
Some other ideas that fit you might prefer are below.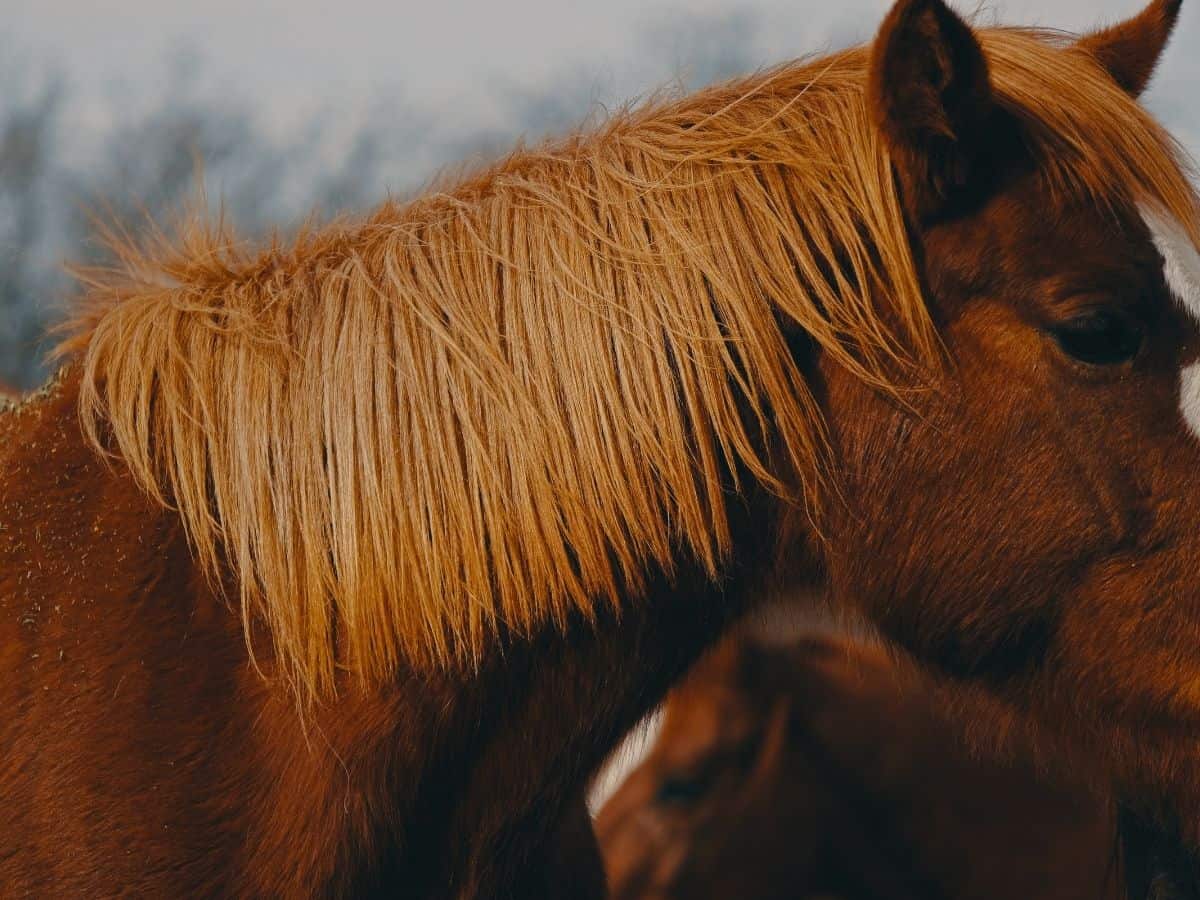 Caring for Your Horses Mane and Tail
Your horse deserves the best of care and that includes not just their overall health, but their outer beauty. Taking care of their tail and mane is important and will help you to connect with them even more. As part of their grooming routine, you should be using the best products possible.
More Horse Care Tips